Worldwide Disco Fever: Cultures of Soul's Jeff Swallom
Cultures of Soul has been the source of some of our favorite international disco compilations recently, providing much-needed focus on incredible music of the '70s and '80s from places as far ranging as São Paulo, Guadeloupe and Mumbai. We recently reviewed Cultures of Soul's Brazilian Boogie Connection and featured a track from that compilation in our show "Dancefloor Dynamite." We reached out to label founder and director Jeff Swallom, who made us a mix featuring some of the hottest tracks from his recent releases, and told us about Cultures of Soul's mission to spread disco fever from South Africa to New York and all points in between.
Jesse Brent: Could you tell me about the original radio show that Cultures of Soul started as?
Jeff Swallom: Yes, for many years I had been collecting different styles of vintage dance music from around the globe including Brazilian, Latin, Afro-funk, Afrobeat, Afro-disco, Caribbean disco, American soul, funk, jazz and disco records, and I just thought it would be an interesting program of music to play all of these different styles, so I contacted Viva Radio to see if it was something they were interested in doing. They were, and the show is still going strong after seven years. You can check it out at www.viva-radio.com/deanosounds.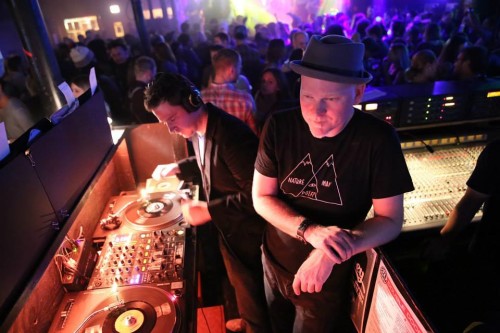 Why did you decide to turn the show into a record label?
Well, I had always wanted to start a label and I thought this type of music I was playing and discovering would be great to reissue and I thought it would make a great label.
What's your process like when you're looking for music to use in your compilations?
Every project has a different process. Sometimes I just become obsessed with a piece of music and I have to track down the copyright owner, so I can release it. Other times I come up with the basic concept and just find tracks that frame the concept in the right way. And every now and then someone approaches me with an interesting project.
Have you gone to places like Trinidad and Brazil to dig for records or are you finding a lot of stuff online?
I unfortunately haven't had a chance to travel to visit those places to dig for records but I've actually found a good amount of rare Caribbean records in Boston and New York. You'd be surprised sometimes what you can find in your local record store or thrift shop.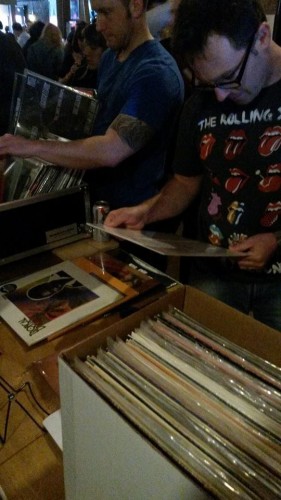 Why do you think disco caught on in such a big way around the world and why have you decided to concentrate on that genre for most of your recent releases?
Well, a lot of countries tend to take a lot from American culture (sometimes good things, sometimes bad), and I think a lot of countries found it easy to pick up the basic vibe and musical structure of disco and add their own local flavor too it. I'm a big fan of the disco that came out of New York and Philly first off, but I also feel strongly that other countries, i.e. Trinidad, Jamaica, Nigeria, etc., have created music with such a unique sound and identity. Plus a lot of this music has never been reissued or discovered.
What have been some interesting contrasts you've found between the disco in Brazil, as compared to the Caribbean and India?
Every country and artist, for that matter, went about making and recording this music differently. For example, a lot of Brazilian disco is very polished and well produced, because the artists had access to high-tech studios that were owned and paid for by major corporations, such as Phillips, Polydor and EMI. On the other hand, the recording consoles in many Caribbean countries were pretty rudimentary, and a technique called "bouncing tracks" was used to make for room for extra overdubs. In India, much of the music was created to accompany dance sequences in films.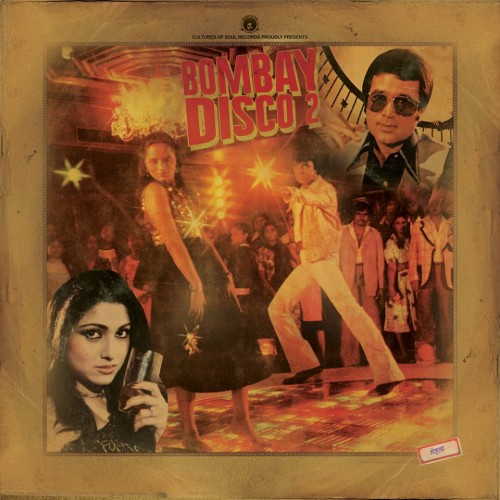 Did you decide to put out a second Tropical Disco Hustle simply because there were too many great tracks to fit on one compilation, or are there some different aspects of Caribbean disco that you wanted to explore on the second edition?
Both. First, there is still so much great Caribbean disco that hasn't been reissued or really appreciated yet, and also, I did want to explore different countries and artists on this one, including artists from Guadeloupe, St. Lucia, and other islands. I suspect there will be a third volume, as well.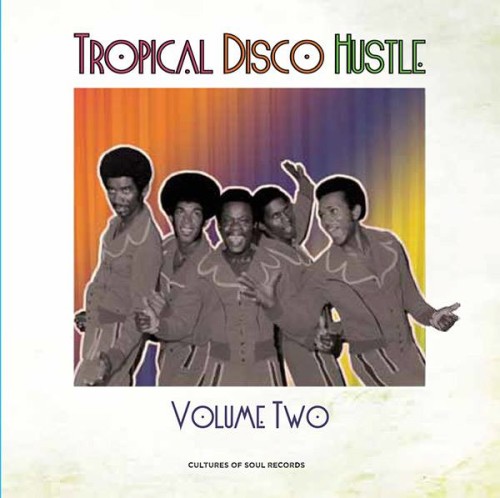 What are some of the most interesting stories you've come across in the process of putting together these compilations? For example, I thought it was pretty interesting that the band Chicago appeared on a Brazilian disco track.
Well, it turns out that Levi John, who was on the first Tropical Disco Hustle compilation, apparently had a young Whitney Houston play on one of his tracks. And the Tru Tones actually performed at the Super Bowl XIII half-time show.
On Brazilian Boogie Connection, you feature some really well known artists like Tim Maia and Jorge Ben Jr. Who are some more obscure artists that you've had on compilations that you think deserve more recognition?
I believe all of the obscure artists we've released deserve more recognition, but some I can think of off the top of my head include the CS Crew, a Nigerian raw Afro-funk band, influenced by Kool and the Gang; Wild Fire, a Trinidadian group that created some amazing tropical island funk and disco; and Stanton Davis, whose jazz funk outfit Ghetto Mysticism created some of the funkiest out-there jazz ever!
Are you planning to continue making disco compilations? What other countries or regions would you like to explore? Will Cultures of Soul branch out to other kinds of music as well?
As long as I keep discovering interesting disco music in other countries I will keep putting out disco compilations. I'm currently working on a compilation of South African disco and disco gospel music. Cultures of Soul has always been about a wide range of funky and soulful music, not just in the disco area. We've put out Afro-funk, jazz funk, deep funk, Latin funk, rare soul, northern soul, r&b, rare groove, and of course, disco. I just finished up a project of Brazilian funk and soul. The reality is Cultures of Soul is really just an extension of my own desire to search out new sounds and ideas about what dance music can be. Who knows, in 10 years maybe we'll be putting out electro-polka records from Kenya!