DJ Center, Akoya Afrobeat, Most of NYC's Afrobeat Scene in Video For "Dem Say Ah"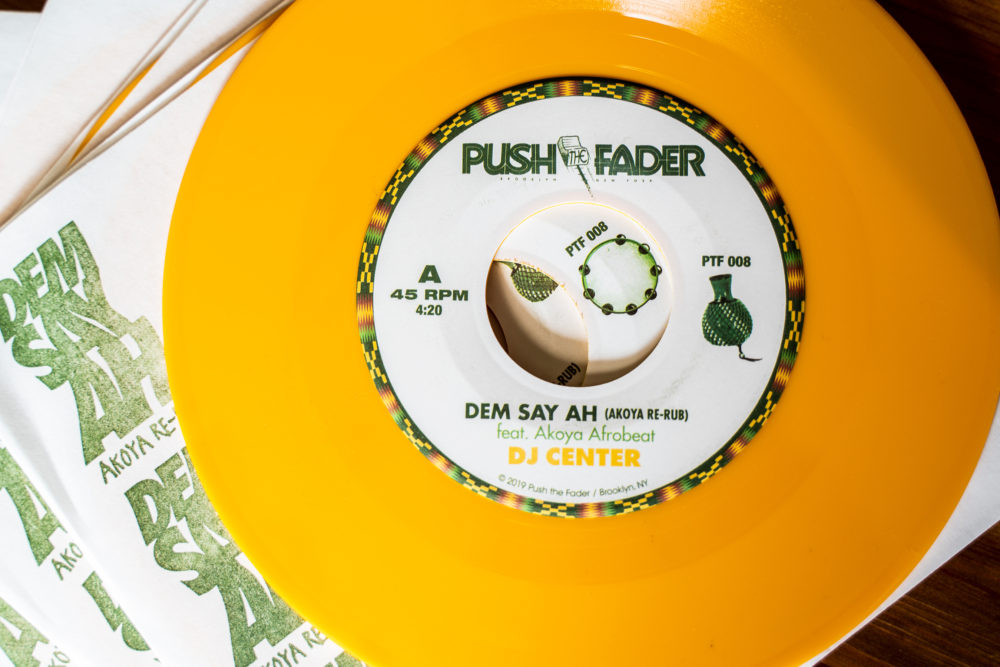 You've got Akoya Afrobeat, with members from Super Yamba Band, Underground System, Antibalas—all before we even mention that the song is by DJ Center.
Recorded live at Electric Garden Studios in Brooklyn, the song is a "re-rub" of a song recorded five years ago and mixed by studio owner Ben Kane, the Grammy-Award winning engineer on D'Angelo's Black Messiah and others. Kaleta is in fine voice, bounding in over a beat buffeted by Bryan Vargas's guitar.
Physical media fans can find the track, recorded straight to two-inch tape, on a very limited edition golden seven-inch, on the flip side of the DJ Center original.