Djembefola Weedie Braimah Returns to the Blue Note
Last year, djembe maestro Weedie Braimah put together a remarkable summit of jazz, Latin and African roots musicians for an inspiring show at the Blue Note. Weedie Braimah and Friends was a kind of proving ground for Braimah's trademark approach to using the djembe drum as the centerpiece of a contemporary ensemble. This year, on Oct. 1 and 2, Weedie returns to the Blue Note with a smaller group of New Orleans-based musicians. The Hands of Time is the next phase in Weedie's singular evolution as a bandleader.
"I have worked with a lot of drummers," Weedie told Afropop in an interview last year, "and I learned that their upbringing in music is very one-sided. One-sided meaning, they grew up learning in the school, or learning in the community, but no one taught them the difference and the importance of community spirit, emotion, and understanding your role in the music, beyond just being a drummer. Because your role is not just to be a drummer within the section you're playing. It's your role on and off the instrument. That's the difference between us in the folkloric world as drummers, and the drummer that's been playing jazz and funk and blues all their lives.
"I have played with a lot of musicians, and they try to separate the drummers. You are percussionist. I'm the drummer. That's not the way. You can't separate melody. We're both drummers having a conversation with each other. That's what my mother used to always teach me."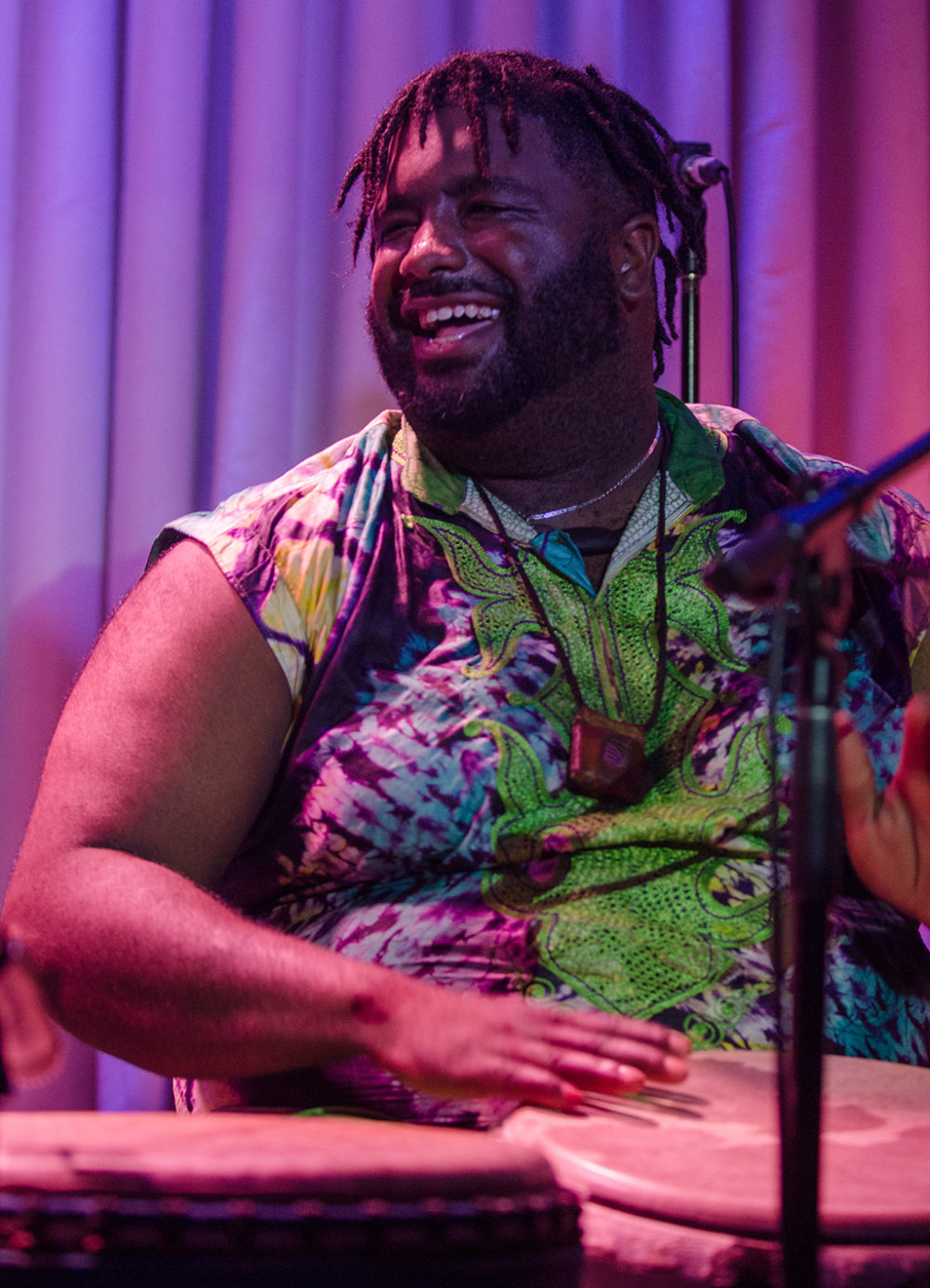 Weedie comes from a family of drummers on both sides. His father, Oscar Sulley Braimah, was a prestigious composer and arranger in Ghanaian music. His mother, Ann Morris, was an in-demand jazz and funk drummer from East St. Louis by way of New Orleans. "My mother was a trip," recalled Weedie, "because she wanted me to have an understanding of music on both sides of the water. She wanted me to have the folklore, and an understanding of how folklore can evolve into what we have today. But she also wanted me to have a sense of funk and jazz, and you couldn't just find that in Ghana. I'm not saying they weren't doing that. A lot of great artists in Ghana were doing that, but she wanted me to open up a new door for what music could be, what folklore could be, how you could blend this music to create a new voice."
Travel has always been a source of inspiration in Weedie's life. In Ghana his father led the Uhuru Jazz Ensemble, and became great friends with Hugh Masekela during his time in Ghana. When Masekela settled in the San Francisco Bay Area in the 1970s, Weedie's family moved to California and Braimah Sr. and Masekela helped a band they had worked with in Ghana—the legendary Hedzolleh Soundz—settle there. Weedie's mother even became the band's drummer. Weedie recalled, "My father had the first Afrobeat highlife band in America. In 1985, '86. It was called Bantuku. Look it up!"
In 1990, Weedie saw a video documentary, Djembefola, about Guinean percussionist Mamadi Keita. "That documentary changed my life," he said. "It opened up my door." For one thing, the film illustrated something his mother had long told him: "There is no such thing as music without folklore. And she said the moment you understand that this is connected to this, then you will understand your role as a djembe player in modern music."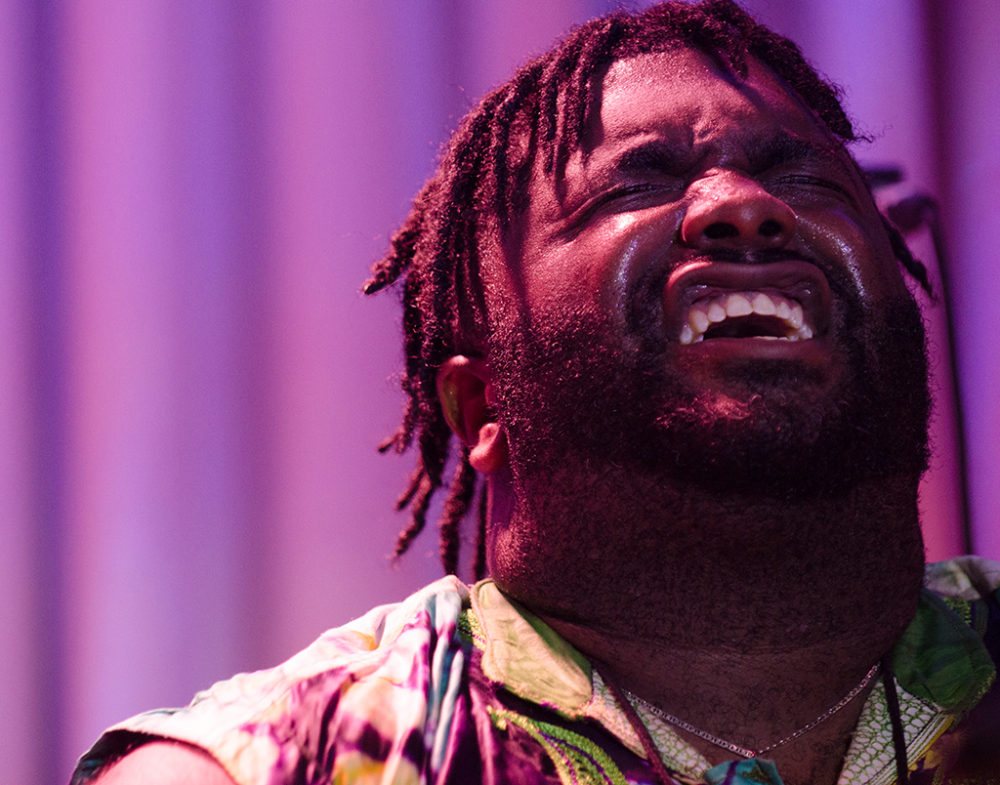 In recent years, Weedie has spent much time traveling through West Africa, studying the nuances of various Manding djembe styles. "We have Manding people in Burkina, in upper Ivory Coast, in the Gambia, in Senegal, and of course, Mali, Guinea, Liberia, and the west of Niger. So you have all these different dialects of what Manding is. You have Malinke, Bamana, Jola… All those people have different techniques of how they play. And so for me, I am learning all those variables and styles of how they play their songs."
In Weedie's concept, the djembe is both a groove machine and a melodic voice. His style is not about chops but rather interaction, which makes his ensembles highly entertaining to watch. "If you look at the '70s," he said, "there were a lot of conga players playing with a lot of funk bands. And the conga player did not have a shaker. He just played congas for every song. And now we're into this new phenomenon—a djembe player playing with all these bands.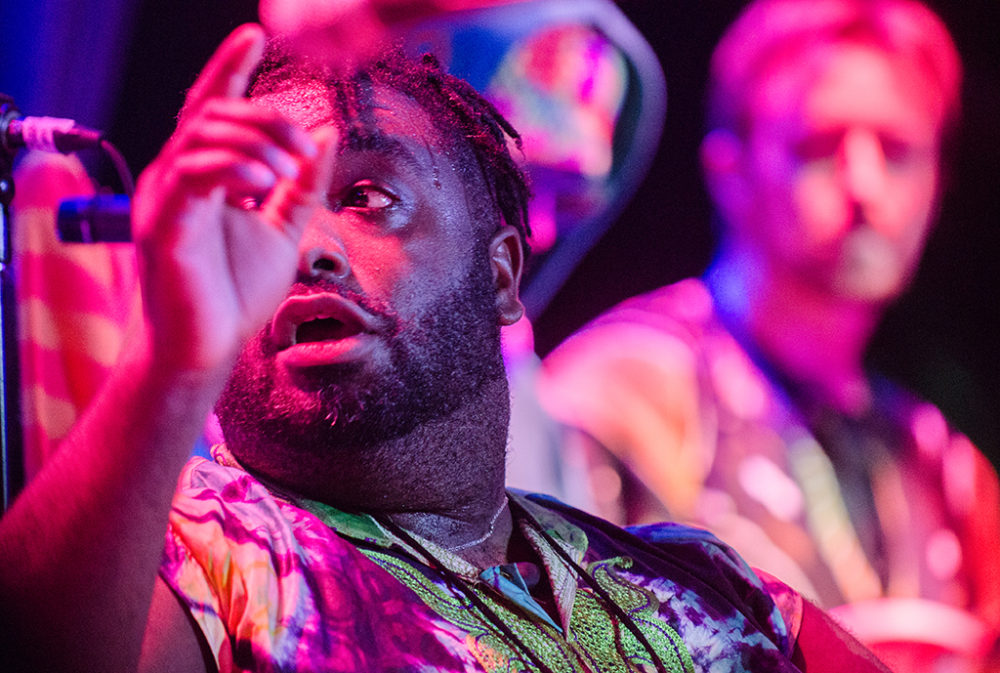 The Hands of Time is a seven-piece ensemble of musicians who share Weedie's vision. Luke Quaranta, a founding member of Toubab Krewe, is Weedie's percussion foil in the band. There's no drum kit in the lineup, but that does not mean percussionists simply assume that role. "My thing is I want a guy who's playing folkloric dundun to play dundun," he says. "I want to see where his mind would go to play, and I couldn't find that, until I got Luke. Luke understands how to apply those different sounds." The band's lead guitarist is Sam Dickey, a player well steeped in African, particularly Malian, guitar styles. In fact, Dickey was the musical director for Fatoumata Diawara's last two U.S. tours. Says Weedie, "Sam is in my band not because he is a great guitarist and ngoni player. Sam is in my band because he understands the music I want to play. Because at this point, I love funk. I love fusion. One of my favorite bands is Snarky Puppy. I came up with bands like Return to Forever. That style, and that period of music. Funk, '80s' grooving with traditional folklore and jazz. I have always wanted to groove." So come to the Blue Note prepared to groove in a deeply rooted, 21st century style.
One thing you may be wondering. What about that name, Weedie? "Weedie was my grandfather," the man explains. "A lot of people say, 'Let me guess. You smoke weed.' No, I don't. That's the first thing. I don't smoke weed, but Weedie was my grandfather's name, and all the great jazz artists knew him. Now him, that was a whole different thing. He smoked weed, I guess. But I know one thing for sure because so many people said it. 'Your granddaddy was one of the best.'" And it's a good bet Weedie aims to be his equal.