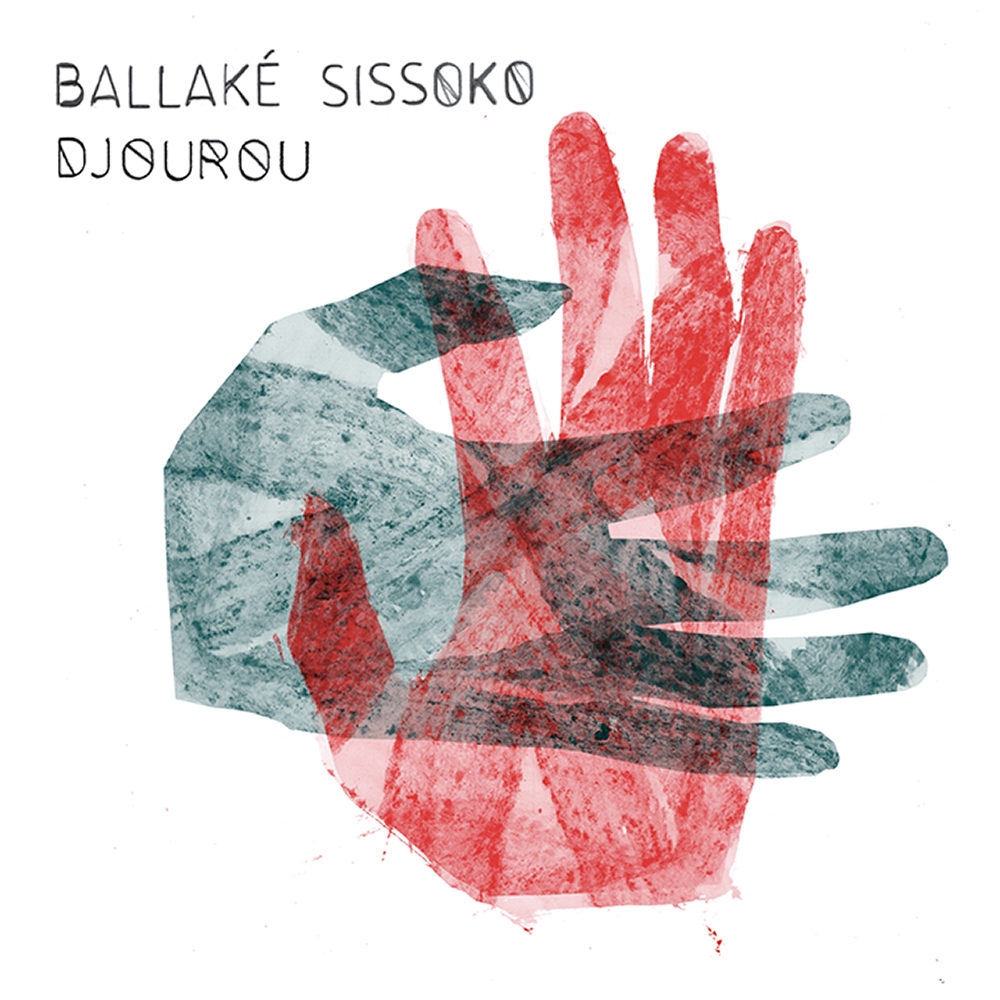 The adventures of the 21-stringed Mande harp—the kora—continue with this maverick set of collaborations from Malian maestro Ballaké Sissoko. Just as his friend, neighbor and kora collaborator Toumani Diabate is releasing a grandiose project in performance with the London Symphony Orchestra, Ballaké takes a more intimate approach, working in small settings with a diverse set of artists outside his tradition, as well as two veterans of Mande music. There are no hurricane griot vocals or pop arrangements here, rather the whispers and coos of French singer Camille, and Salif Keita at his most serene; also spoken word from Malian rapper Oxmo Puccino and poet Arthur Teboul. London-born singer/songwriter Piers Faccini accompanies on guitar on a mournful rendition of "Kadidja," singing in a sweet, vulnerable tenor.
On one level, this is a missive from Paris's underground/alternative music scene where rappers, poets and griots in exile find common cause, and space to share ideas. It is also a showcase for a supremely gifted kora player who has worked hard to bring the sound of his instrument to the highest possible level. Some will recall the shocking dismemberment of Ballaké's instrument during a TSA inspection in February 2020 (just before our attentions were diverted by still graver matters…). That kora, with all its various innovations, is on full display here, and you can hear how special it is.
On the opening solo track, "Demba Kunda," Ballaké begins by striking chords, as if his kora were a guitar. Right away we hear the richness, the fat bass notes, the warm enveloping overtones as he settles into a tripping groove reminiscent of the Gambian style. Never has the venerable kora sounded better on a recording. The Gambian theme continues with "Djourou," a duet with Gambian/British kora player and singer Sona Jobarteh—another 21-string adventurer. Their interaction is precise and elegant, melodious and taut with a feeling of restrained fire.
On "Jeu Sur la Symphonie Fantastique," Ballaké builds on his wonderful collaboration with cellist Vincent Segal (Chamber Music), here with Patrick Messina added on clarinet. Segal sets the groove chugging with pizzicato cello deeply merged with the kora's resonant bass notes. Gradually Segal switches to long, low tones before soaring into solo flight. "Guelen," Ballaké's glorious duo with Salif Keita, foregrounds the soft, gentle side of Keita's august voice, satin smooth here and ripe with the wisdom of age.

From there, things get more experimental, with Camille uttering breathily "kora, kora, kora," as if right into your ear amid a whispery wash of sounds from another cellist, Clement Petit, with the kora the only rhythmic element. "Frotter Les Mains" (Rub or Scrub the Hands)" features Oxmo Puccino a Malian hip-hop artist known for his edgy, poetic portraits of street life in Paris's 19th district. Puccino's deep, clear voice is softened by Ballaké's frolicking kora riffs. Here, as on "Un Vêtement Pour La Lune (Clothing For the Moon)" with poet Arthur Teboul, a good command of colloquial Paris French will help.
Ballaké Sissoko has carved out a strong identity for himself as a kora player, honoring tradition while bending it to his will, embracing experiment and risk, and regaling us all with what may be the best-sounding kora on earth.