Don't Miss Us at Afro Roots Festival in Miami, April 6

Following SXSW, the Afropop road show continues as Banning and Sean head to Miami to record the Afro Roots Festival on April 6 at the North Beach Bandshell, this year featuring the sublime artists Noura Mint Seymali from Mauritania, and Fatoumata Diawara from Mali. We're sending a shout-out to our listeners on WDNA to meet us there and enjoy an extraordinary night of music. Expect our radio special on the Afro Roots Festival later in the season.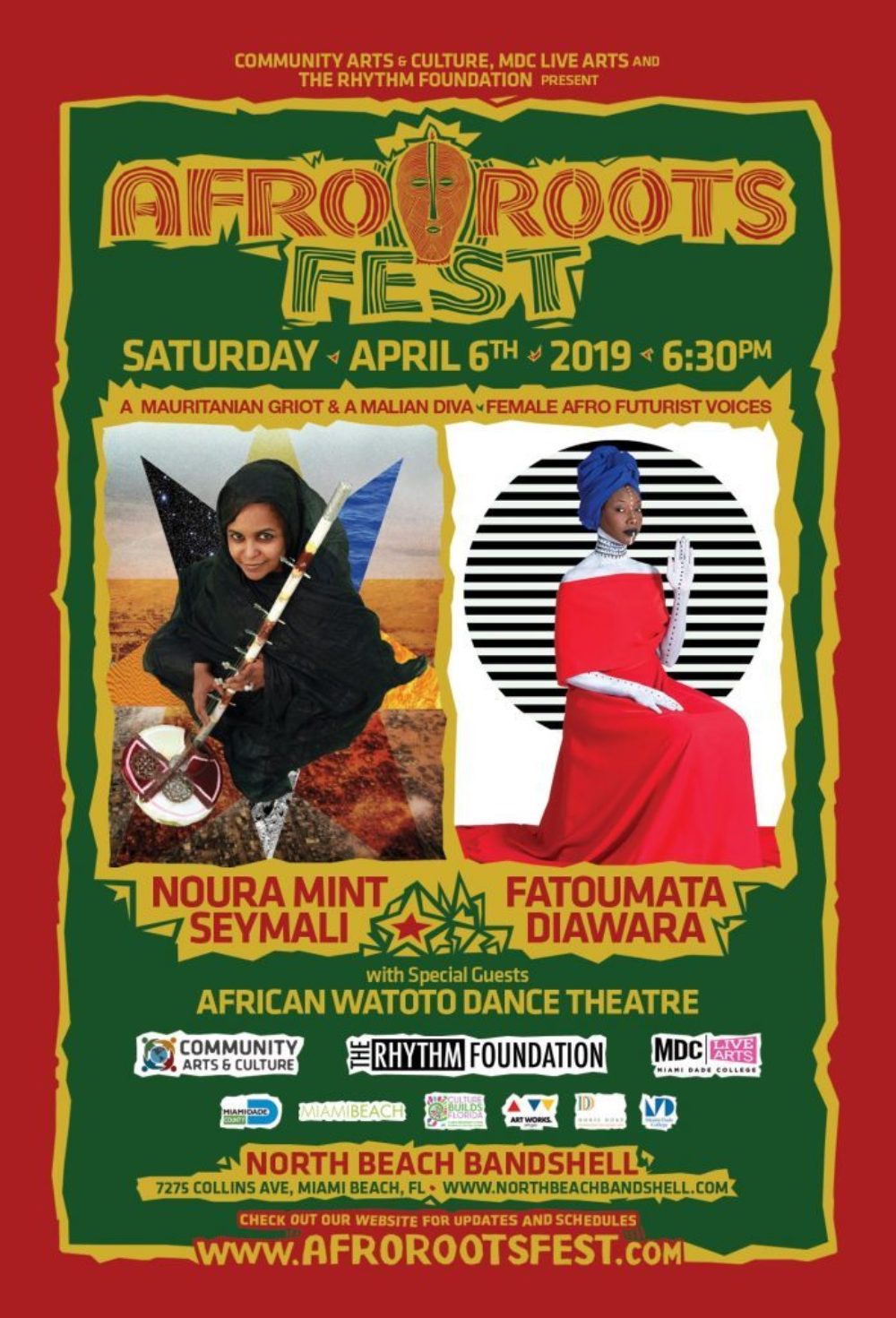 Thanks to our colleagues at Community Arts and Culture, the Rhythm Foundation and MDC Live Arts for producing the Afro Roots Festival. More info.