Ebo Taylor: Still Life in Highlife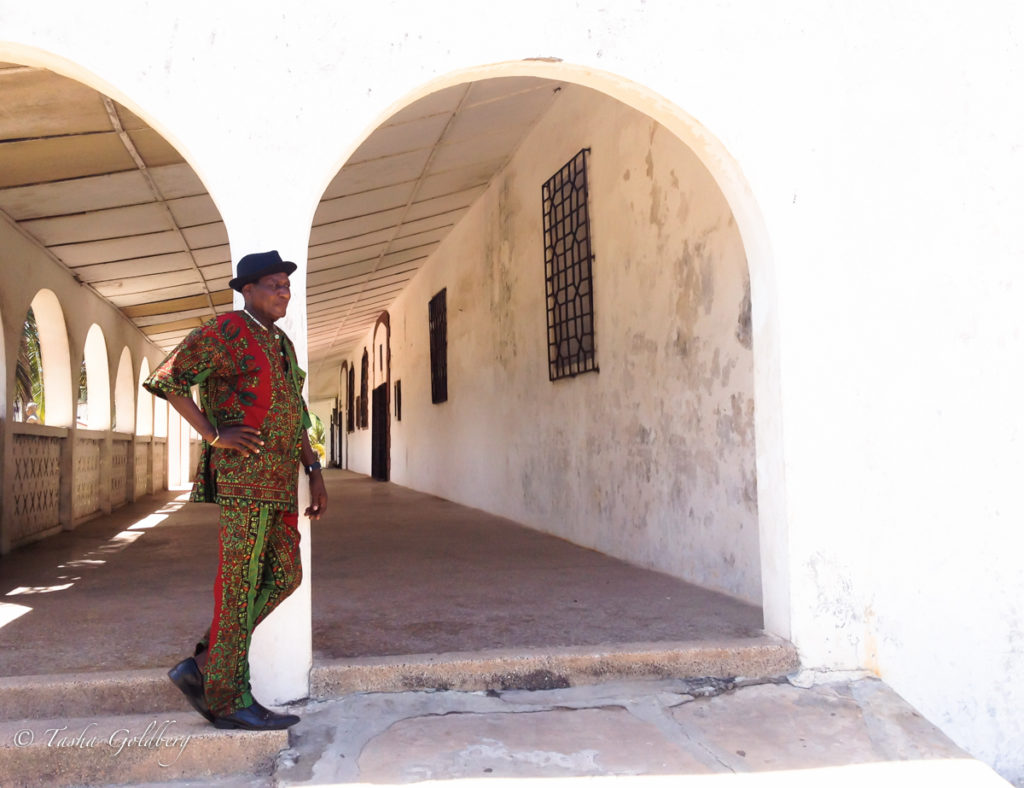 The life of Ebo Taylor traces the roots of highlife culture and evolves into Afro-funk. No woman, nor song, has ever held him for long. He exudes joy, his smile and his sound are palpable expressions of his love of life. Ebo Taylor is a great musician, a talented producer, and most of all, Uncle Ebo is a composer. As a sonic architect, he bridges tradition with the now to produce sounds for the future, all designed to make us dance. His vision is our delight.
I met up with Ebo Taylor in his home in Saltpond, along the golden coast of Ghana. After a mini-tour of his altar of awards, trophies and posters, we headed to the neighborhood beach squat. The sandy corridor has always been a spot for Ebo, a place where he has written many of the lyrics that we dance to today. On this particular day, we linked up with one of his sons, Jimmy Taylor, otherwise known as Roy X, who had set up a full sound system for the crowd of passing children, extended families, and women carrying their harvest on their heads. The young Taylor is clearly on the scene, and bringing his own heat.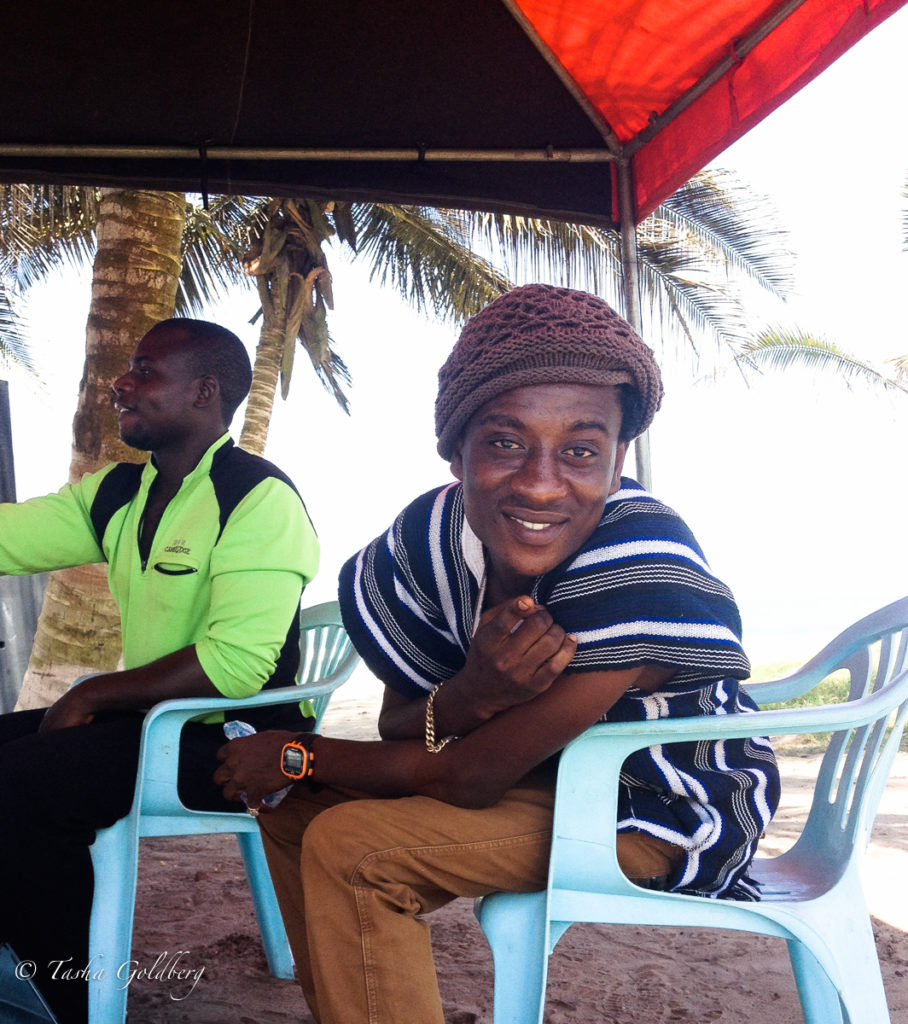 Son Roy X, AKA Jimmy Taylor
Ebo was born and currently resides in the village of his father, a sandy paradise that was one of the original ports where stolen lives were brought to the gateway of no return. In the process of human herding, surrounding villages inherited the fallen oral traditions that found shelter in musical bars. Songs from the north, south and east collected in these salt ponds, relics to remind future generations that music is a measurement of life. Inspired by the bloodline of his maternal grandmother from Mali, Ebo continues a cultural legacy of storytelling.
The most beautiful thing about our music is that you don't need to understand the words in order to understand the language of a song. Some songs are sung from the belly and some from the heart or head. Meaning comes with the feeling that the voice and the music create together--Seckou Keita.
The highlife movement matured in Nigeria, but was fathered in Ghana. According to Professor John Collins, University of Ghana, early influencers of highlife were the European-trained African musicians playing military marches, polkas and ballads along the Ghanaian coast. Sea shanties of African sailors, calypsos from the West Indies, and American ragtime blended with local folk music, such as Fanti osibi and adenkum. As a young teenager, Ebo earned himself a place among the founding fathers of highlife music, experimenting with merging the music of Cole Porter and Stan Getz with traditional Cuban and African sounds. Ebo grins like a boy when remembering the band Havana that fused sounds from Monrovia, Abidjan, Mali, Senegal and Sierra Leone. Ebo recalls the feeling of the music with a smile, saying "The band where the music just made people dance and the energy was right." Soon after, Ebo linked up with the Stargazers and then the Broadway Dance Band.
Highlife culture spread from the West African coast down to the Congo through the Ghanaian hired crews on European and American trading vessels. Local rhythms and styles meshed with the transported sea shanty traditions and guitar riffs. By the time Ghana became an independent nation in 1957, highlife was named the official national dance music.
Highlife will always be the original form of music for Ghanaians and we will always come back to it. --A. B. Crentsil
Soon sounds were lifted from Ghana and shared on international stages. Carried in the pocket of the people, music traveled with Ghanaian musicians living abroad, morphing with new exposure to Western music.
Ebo joined other musicians studying abroad, cocooning his musical acumen in the comradery of great legends at the London Eric Gilder School of Music. He explored the stems of jazz, funk and soul alongside Fela Kuti and future Osibisa band members Teddy Osei and Sol Amarfio. Ebo's eyes literally sparkle as he recalls the hours and days jamming in the U.K. scene. He explored the balance of traditional music with the freedom of jazz and psychedelic funk and soul. During his time abroad, Ebo formed the Black Star Highlife Band, who recorded and toured. It has been said that one of the great contributions Ebo had on highlife is the jazz-inspired horns and arrangements.
American bands began touring in Africa around this same time. Maya Angelou planted a seed with West African governments to invite African-American artists to Ghana for the annual independence celebration. The eventual outcome was the Soul to Soul music festival in Accra in 1971, which featured American artists like Ike and Tina Turner, Wilson Pickett, Les McCann and Eddie Harris and many others, alongside musicians like Charlotte Dada.
The festival was a significant encounter between Ghanaian roots and popular American folk, rock and soul. Fela Kuti's Afrobeat was about to catch fire in neighboring Nigeria, and the energy around music as a movement was high. The very essence of highlife, blending together various musical traditions, continued to evolve the sound with the fresh influences of funk and soul. The result was the sensation of Afrofunk.
At around this same time, Ebo was focused on producing, working with Pat Thomas, C.K. Mann, Gyedu Blay-Ambolley, Kofi Yankson and others.
He admits that one of his greatest joys is in writing music, "…beginning with piano chords and then writing the tracks for horns and later adding in the lyrics and guitar leads."
In the early 2000s, Ebo was in a period where he was less focused on making his own music. British tastemaker Miles Cleret of Soundway Records discovered some old records of Ebo Taylor for the first time. "I knew immediately, the records stood out as something very different in terms of arrangement and the vibes, much more original than the some of the kind of straight funk rip-offs…his music hit me as being quite original." Cleret honed in on songs that were more B-side than pop hits, and assembled a two-part compilation called Ghana Soundz. The release of these compilations delivered the story of highlife to a broader audience. A producer working with Usher and Ludacris had a copy of Ghana Soundz, and ended up selecting the guitar riff from Ebo's "Heaven" for "She Don't Know."
Ebo's growing international recognition led to the release of Love and Death by Strut Records in 2010. Most of the album consists of new recordings of songs first written decades earlier. Looking back, there is no surprise that Ebo names "African Woman" his personal favorite track.
The second album with Strut, Appia Kwa Bridge, takes the listener to the local meet-up spot for lovers, musically recreating the sweet coolness of the reservoir bridge that offers just enough darkness to exchange love. I cannot deny that I almost said yes when Uncle Ebo asked me to marry him on this sacred little bridge.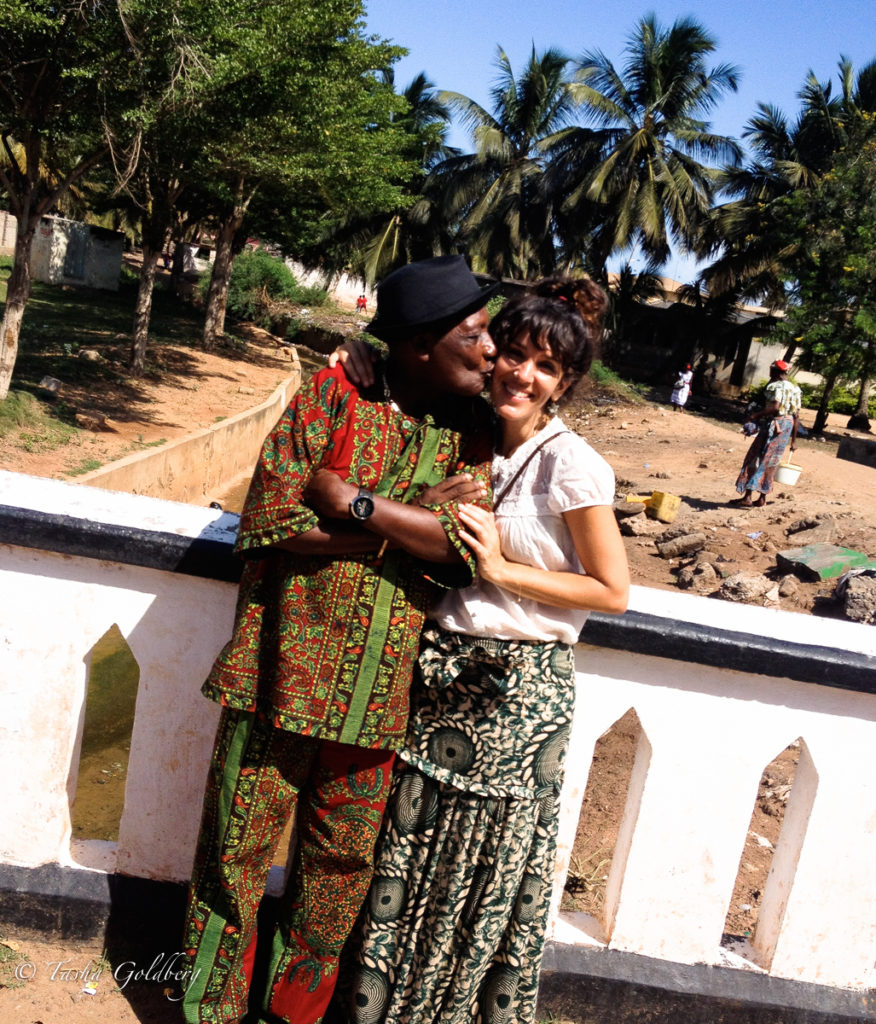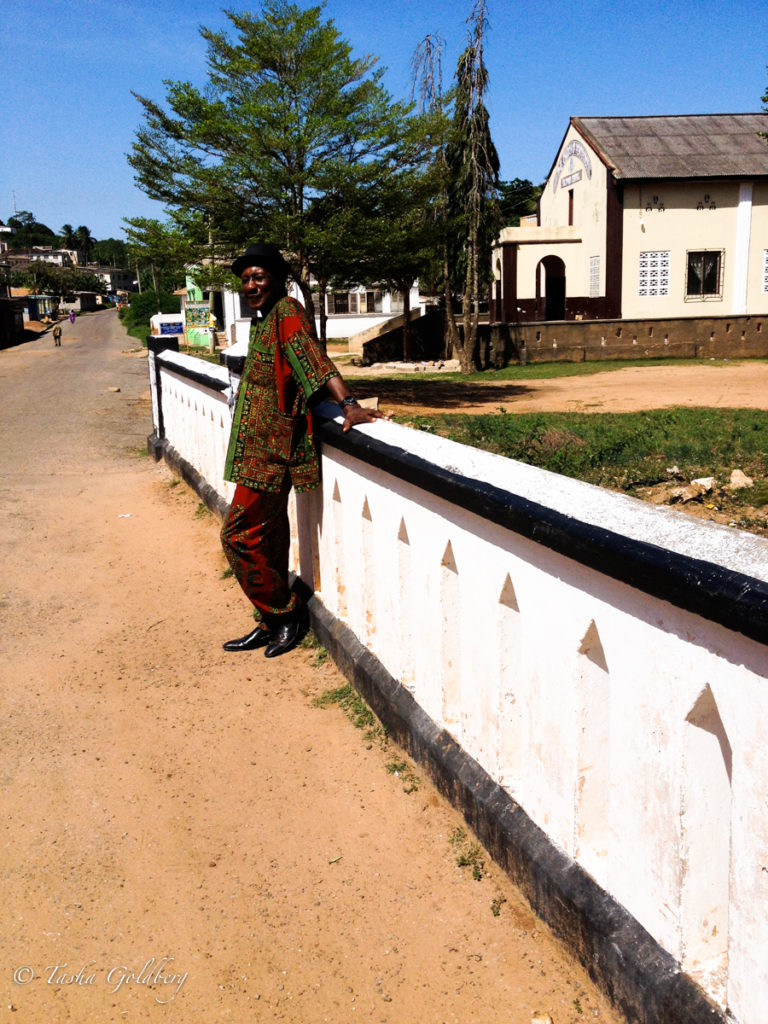 "Barrima" is a more intimate track, a lament for the loss of his first wife told through the strumming of the soulful song.
In addition to love and women, Ebo references traditional stories in his music. He explained to me that African composers concentrate on life, providing advice on what people are encountering from day to day. In "Ayesama," Ebo adapts a Fanti and Akan war song, using the same lyrics but arranging the song to make it danceable. Although Ebo easily effuses over his love of traditional instruments like the konkoma, a set of wooden frame drums, he cannot be tied down, explaining "…my heart became limited with traditional instruments and led me to study other instruments."
Local music will always be a part of his spirit, but he is a man of highlife, and will always find a way to blend his loves rather than choose one strict style. As a testament to his love of local music, Ebo has been a guitar tutor at the University of Ghana at Legon and is working on a World Bank grant to build a local music school to foster the local talent and perpetuating the culture of African music.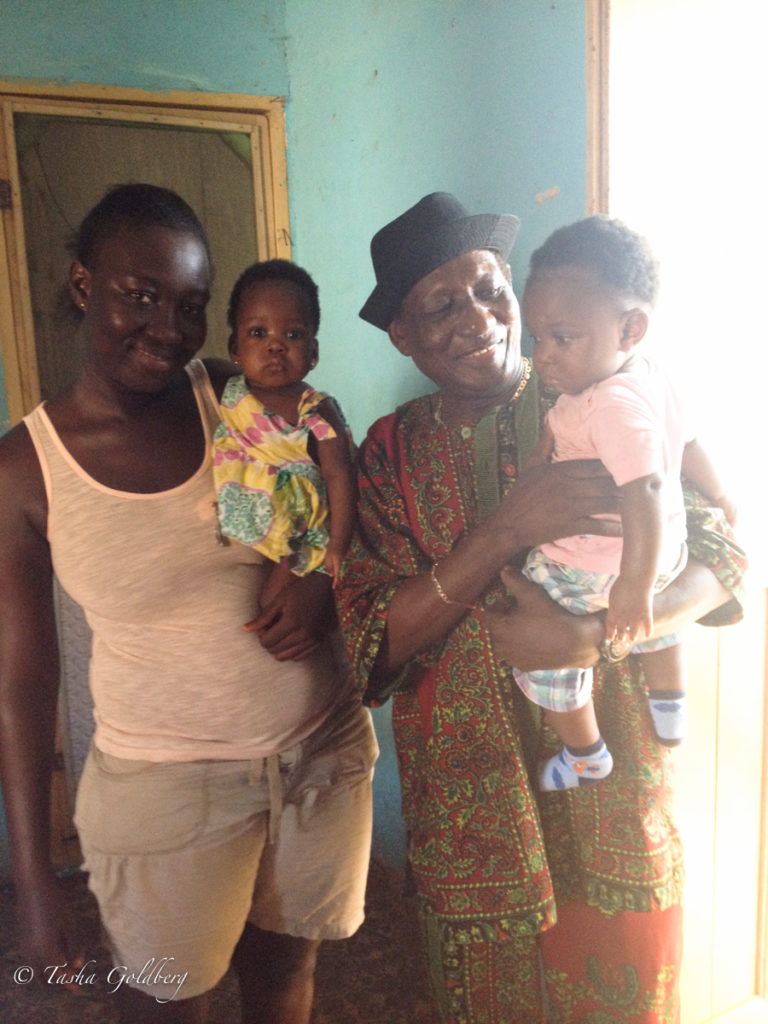 Crowning his 80s, he is still fathering babies and filling venues with his blend of traditional Akan legends and a pocketful of love letters. Ebo Taylor tours regularly in Europe with the Saltpond City Band. They are playing the Jazz Café in London in July, and there will be more tour dates stacked up soon. Keep an eye out and do not miss a concert with Uncle Ebo.
Read Afropop's Hip Deep in Ghana interview with Ebo Taylor