Fall Benefit Party Success!
Afropop's inaugural Icons & Innovators benefit party in Washington D.C. on Thurs., Sept. 29 was a huge success! We had a full house of people from all walks of life and the spirit was high. We celebrated and honored three icons and innovators, Laolu Senbanjo of Nigeria, Samba Mapangala of the Congo, Orchestra Virunga and the world, and our own Georges Collinet. Marika Partridge and her team at WOWD (94.3 FM) in Takoma Park joined us to celebrate Afropop Worldwide's return to the D.C. area's airwaves.
Very popular at the party was Laolu painting guests nonstop for three hours. When Laolu and Samba received their awards, they each said this was the first time they had gotten an award. That's a surprise! The finale to the evening was a rare acoustic performance by Samba, East Africa's most beloved vocalist, accompanied by our own Banning Eyre on guitar and Joseck Asikoye on percussion. Stay tuned for the full report and lots more photos coming soon. If you could not make it to our benefit party but would like to make a financial contribution to support our work, please go here.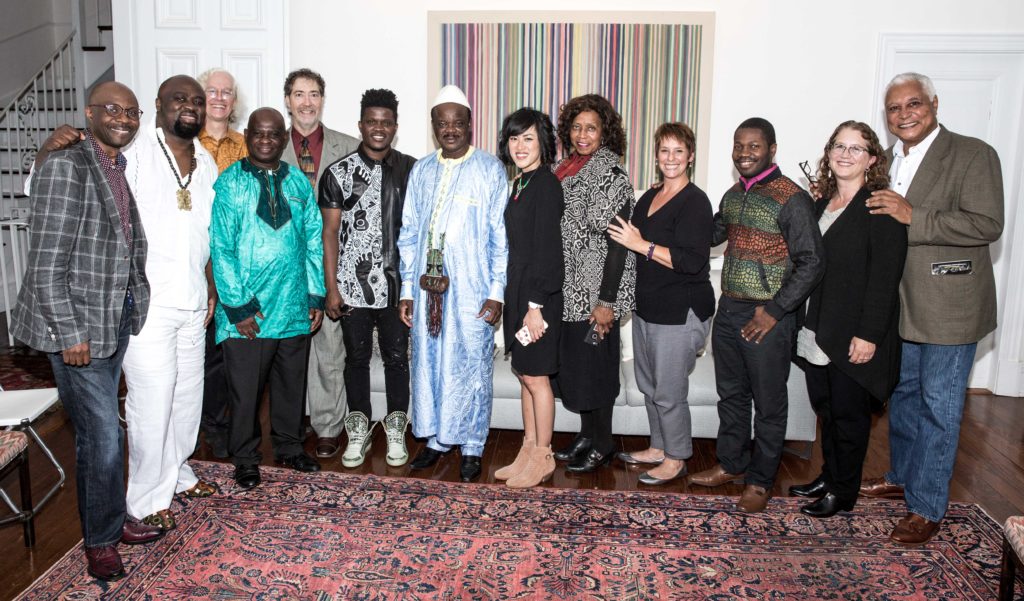 From left: John Bashengezi, Joseck Asikoye, Banning Eyre and Samba Mapangala, Sean Barlow, Laolu Senbanjo, Cheick Hamala Diabaté, members of the Walt Disney Imagineering team, and Georges Collinet. All photos by Oluwaseye.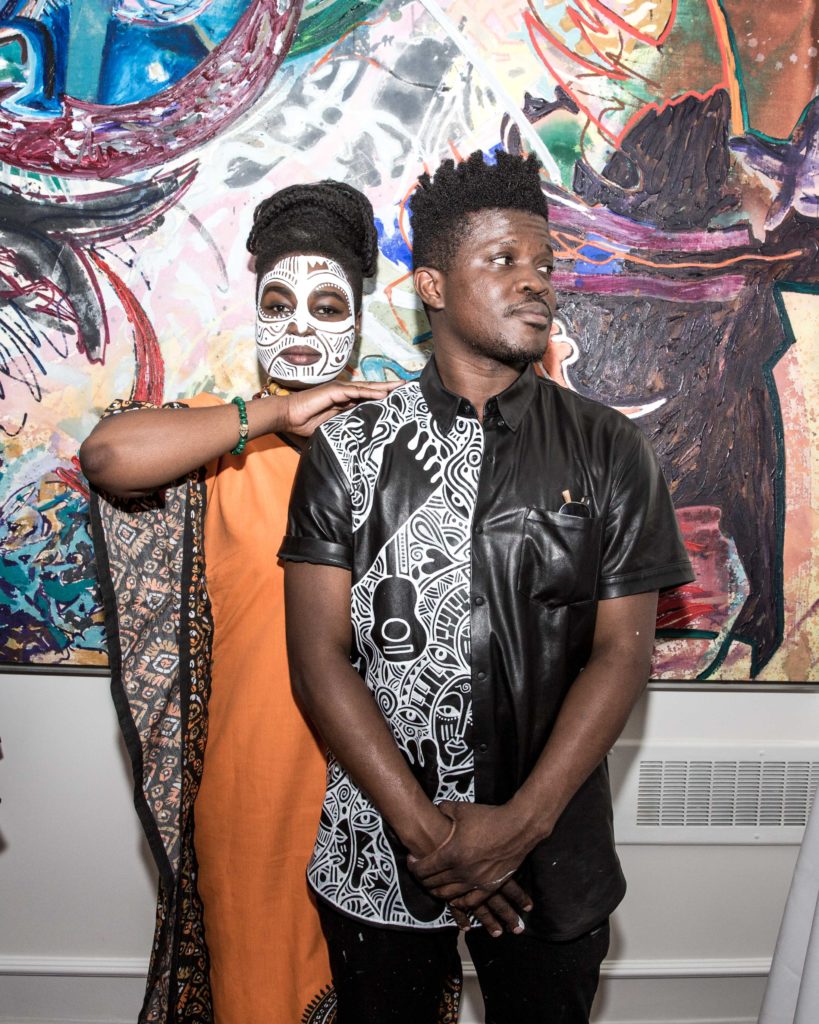 Honoree Laolu Senbanjo and his muse, Becca Masinde.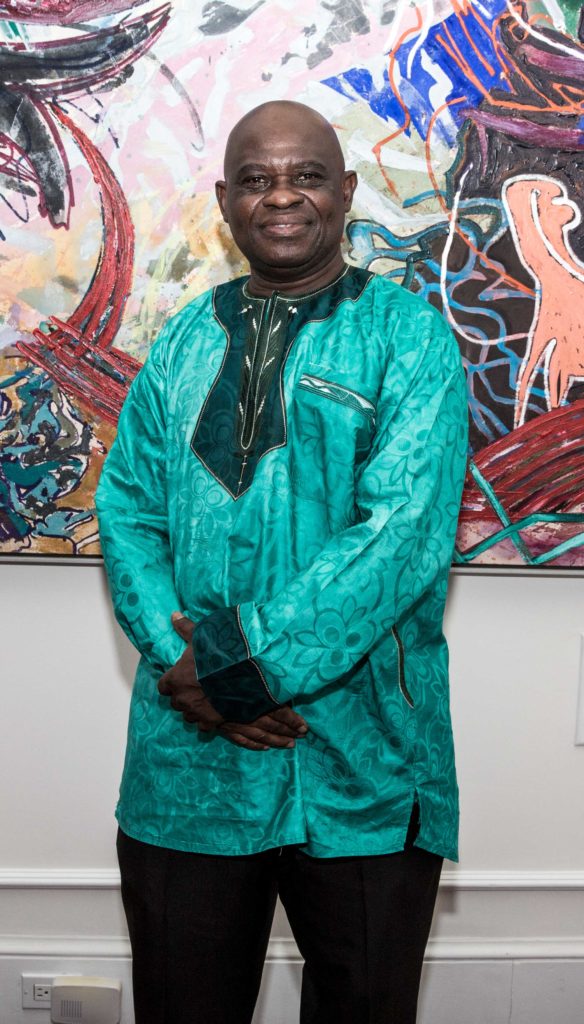 Honoree Samba Mapangala, singer and bandleader of Orchestra Virunga.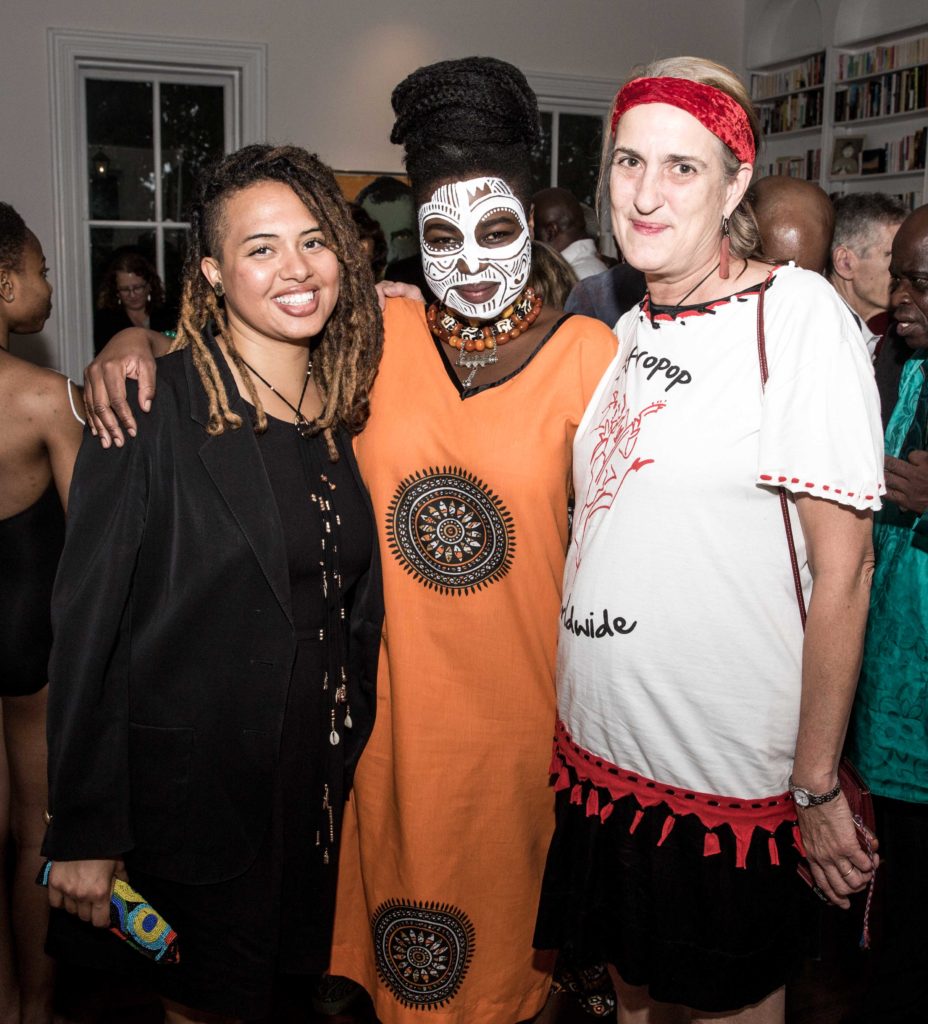 Désirée Bayonet and Marika Patridge of WOWD (94.3 FM) in Takoma Park pose with Laolu's muse, Becca Masinde.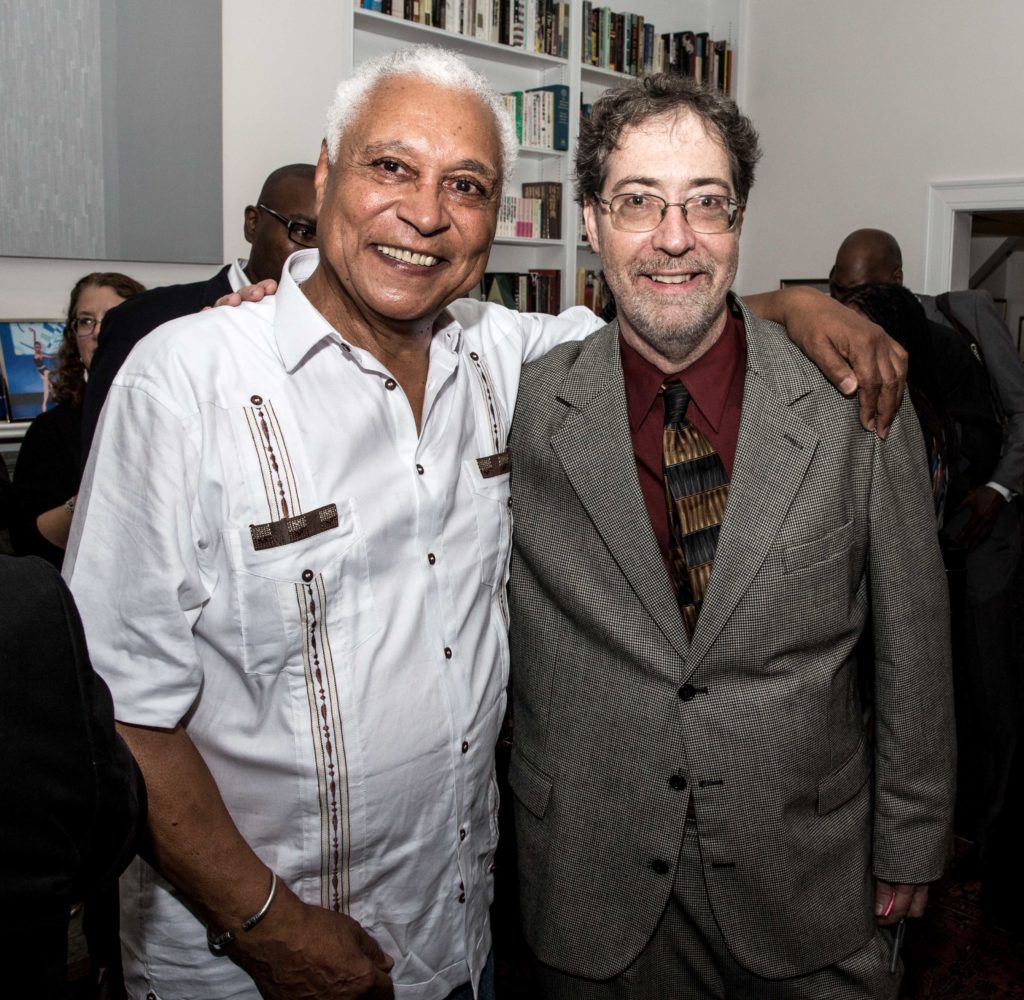 Honoree and host of Afropop Worldwide Georges Collinet poses with Sean Barlow.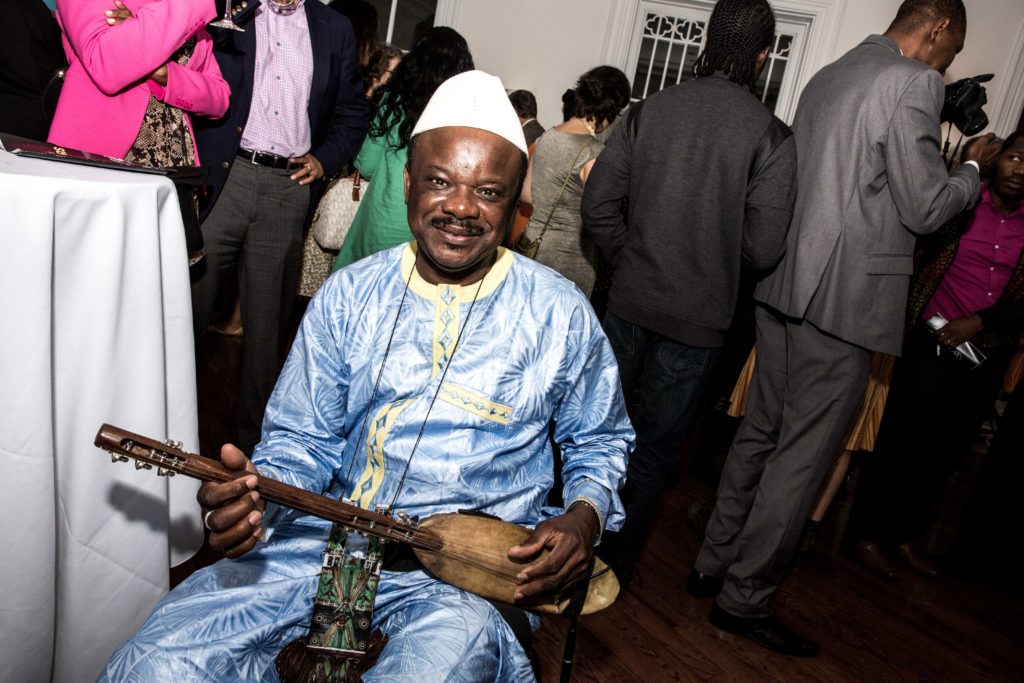 Cheick Hamala Diabaté played the ngoni for guests as they arrived.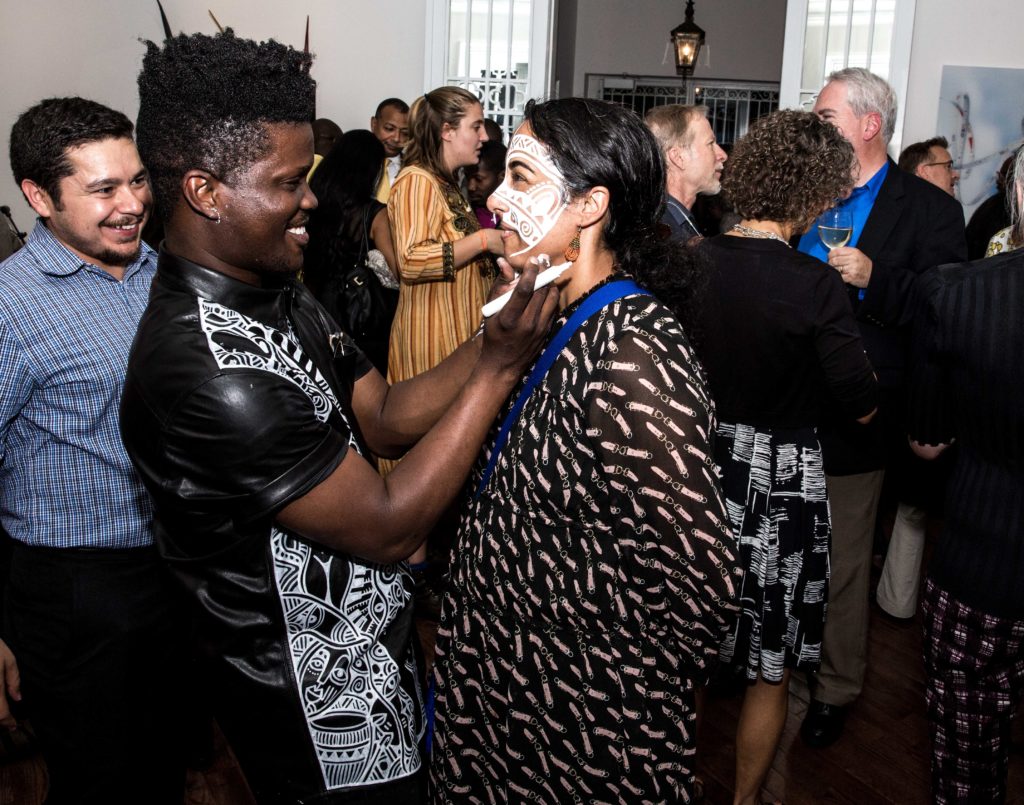 Laolu paints a guest during the party.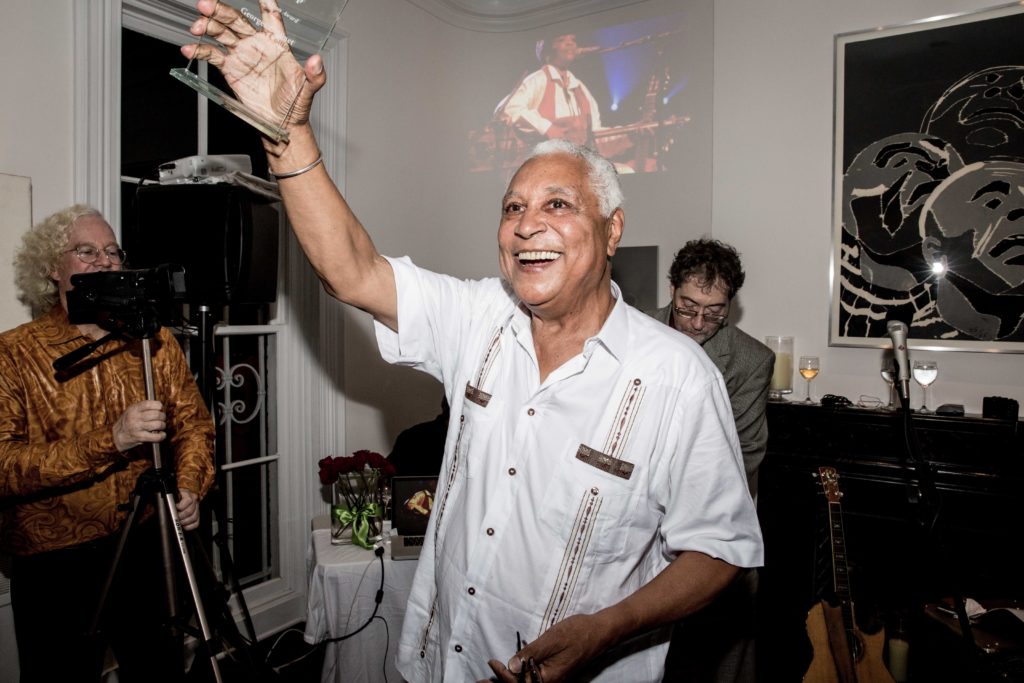 Georges Collinet holds up his Icon Award.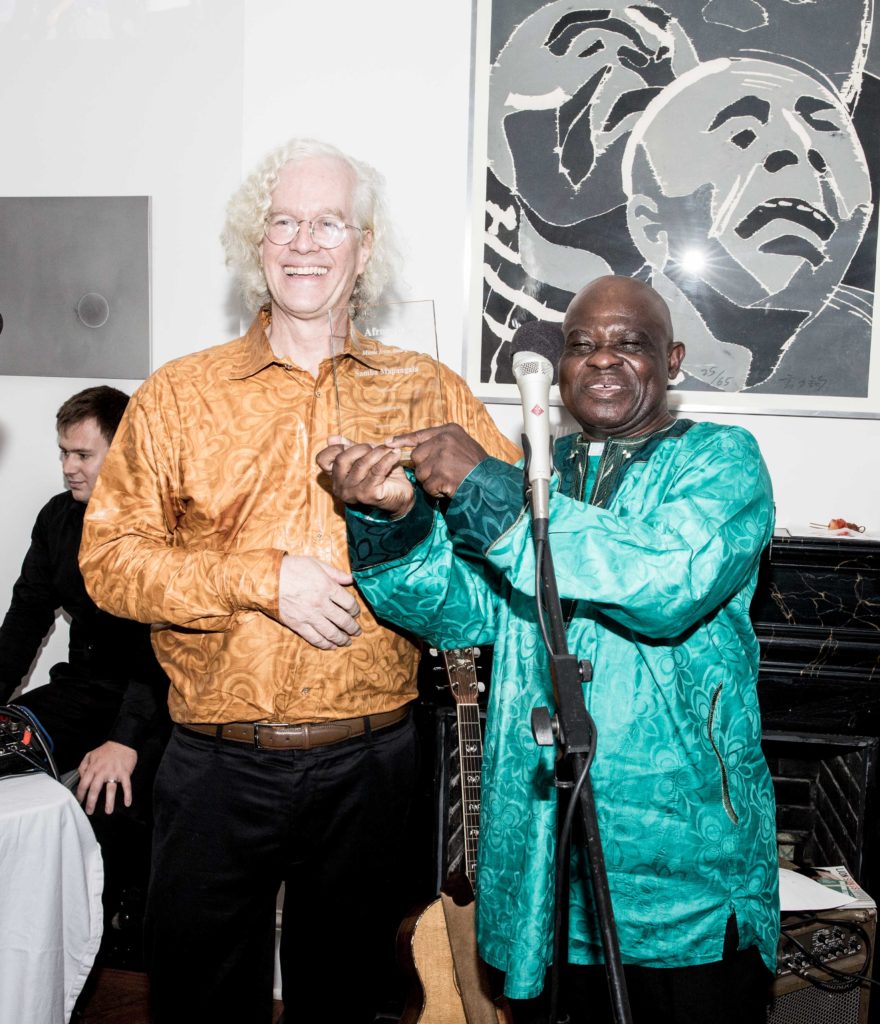 Senior producer and editor of Afropop Banning Eyre presents Samba Mapangala with his Icon Award.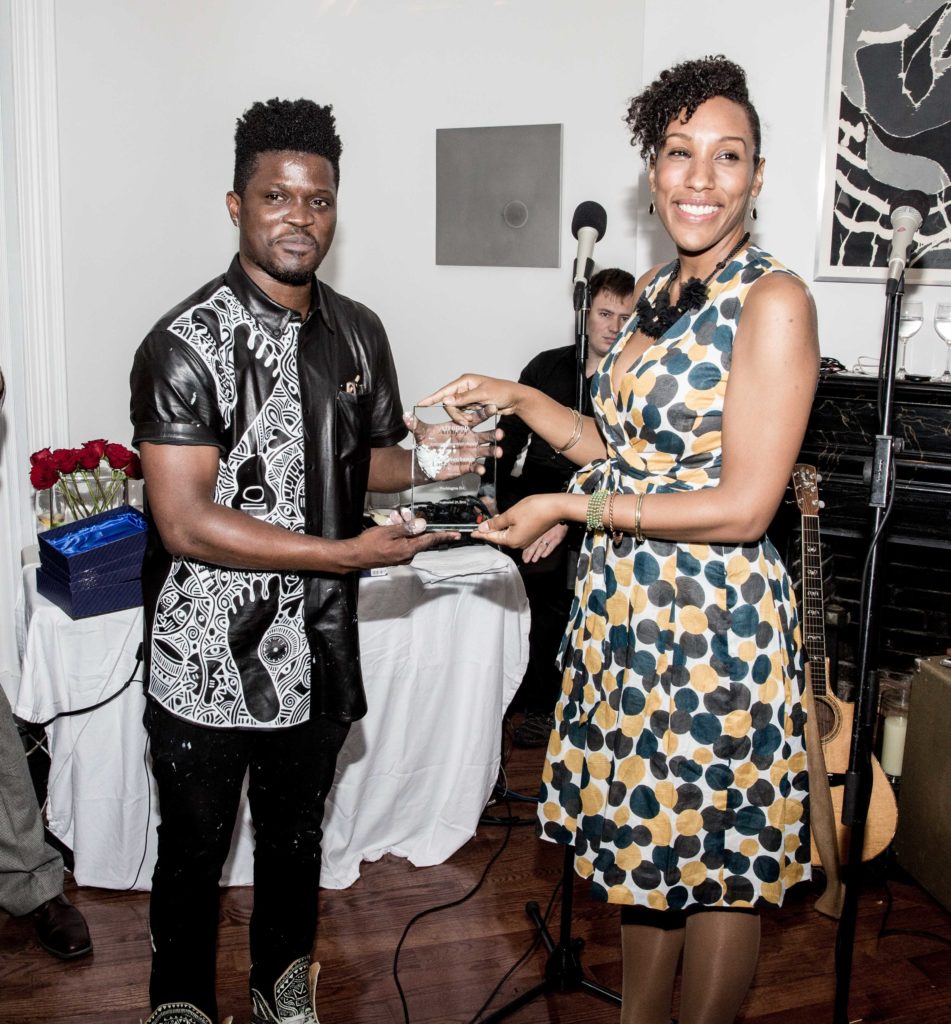 Sheriden presents Nigerian visual artist Laolu Senbanjo with his Innovator Award.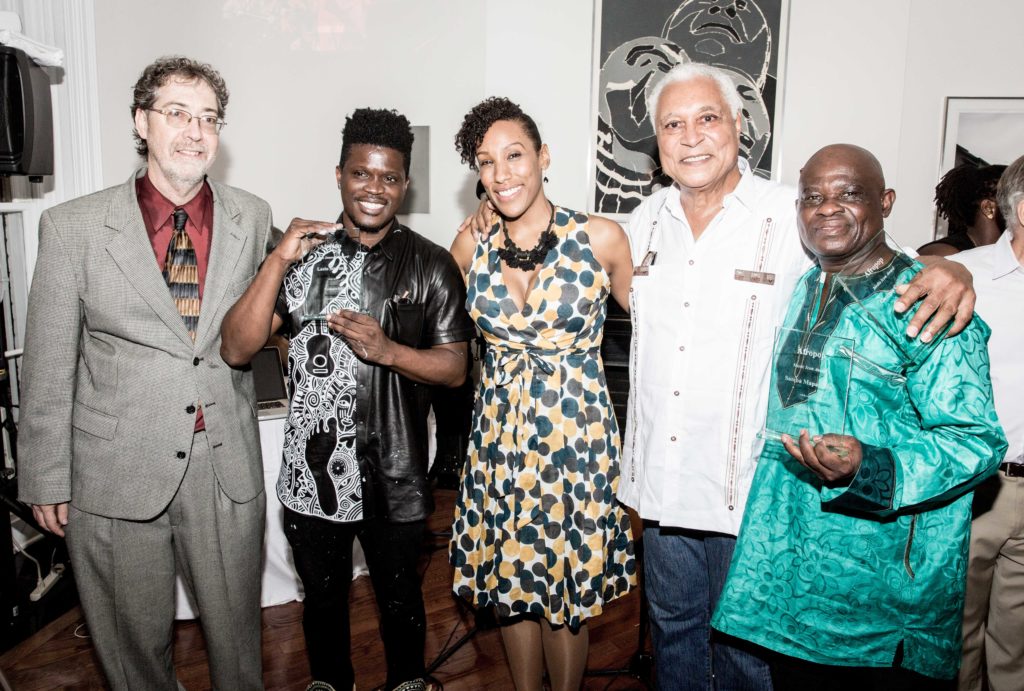 From left: Sean Barlow, Laolu Senbajo, Sheriden Booker, Georges Collinet and Samba Mapangala.
Howard University dancers painted by Laolu pose with the artist.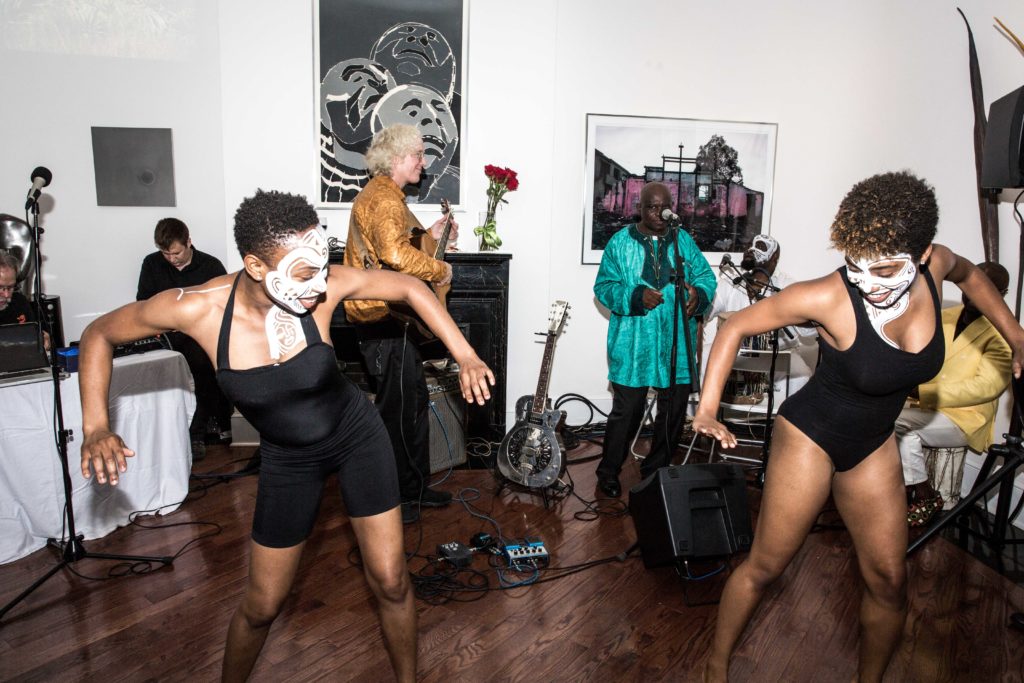 Painted dancers from Howard University perform as Banning Eyre, Samba Mapangala and Joseck Asikoye perform.

Howard University dancers pose midway through Laolu Senbanjo's painting.