Femi Kuti Live in Brooklyn
Femi Kuti and his band Positive Force played at Brooklyn Bowl on June 10 and 11.
The eldest son of the legendary Nigerian musician Fela Kuti, Femi carries on his father's legacy both by playing and by expanding on Afrobeat. He wears the mantle well.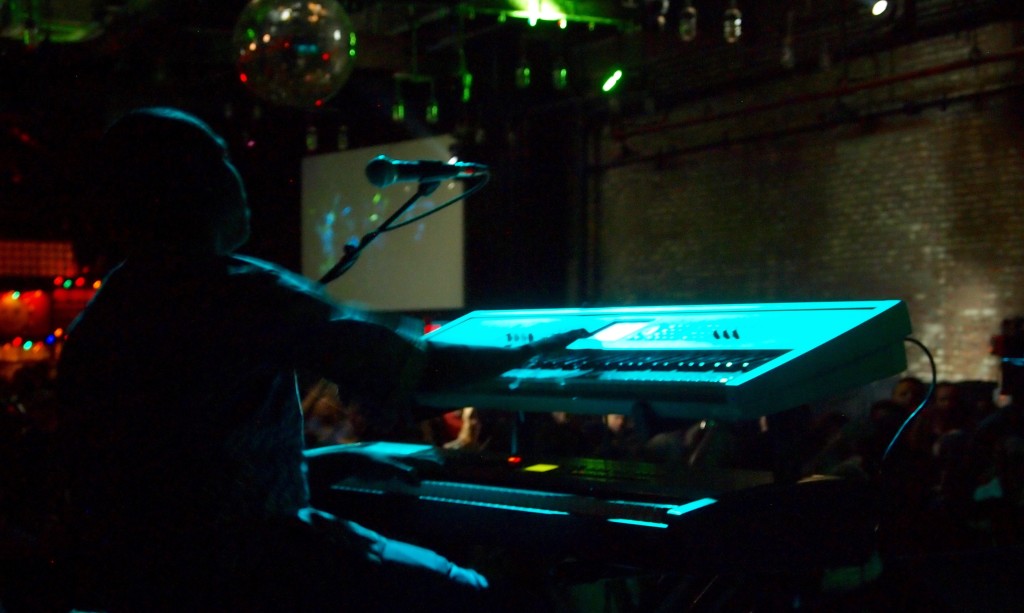 Questlove, drummer of The Roots, has a website where he idiosyncratically describes meeting celebrities. He describes Femi as having "such a stern disposition that I knew ANY moment he would pull some *clap clap* 'women let's go....these men are beneath me!'"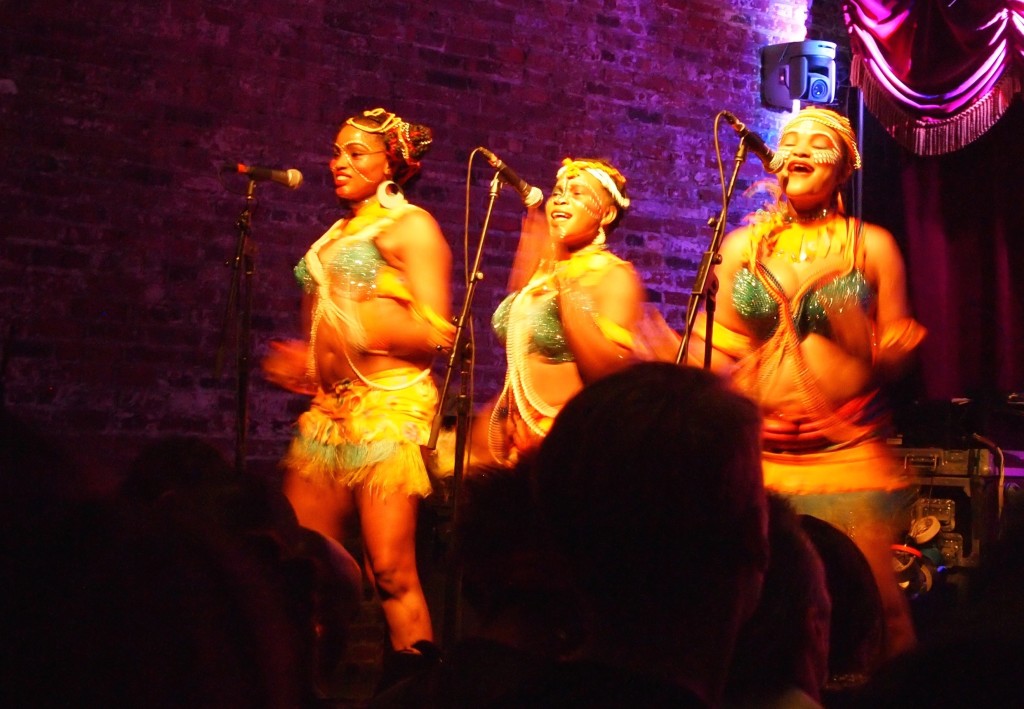 You can see that on stage, I think. First the rhythm section emerged, then the dancers, then finally the man himself. He didn't lead with a "How you all doing tonight?" or a "Hello Brooklyn!"
The music was churning by the time he made his way on stage, in a manner that's less like a rock star and more like a surgeon—all calm. He led with the longest note on the saxophone I think I've ever heard. His circular breathing game is really on point.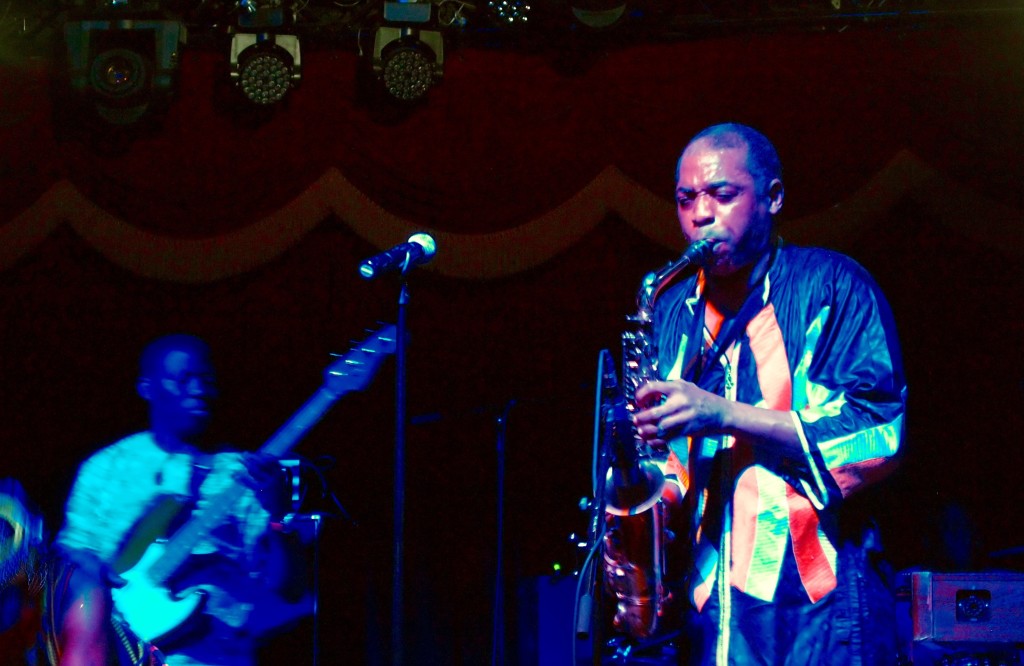 Like his father, Femi doesn't shy away from politics. In interludes between songs he talked about why he chooses to live in Nigeria, where you see so much poverty and so much wealth side by side, both suffused with so much corruption, "like you can't even imagine."
He chooses to. He wants to be a part of it.
His songs contain warnings about what evil men can do.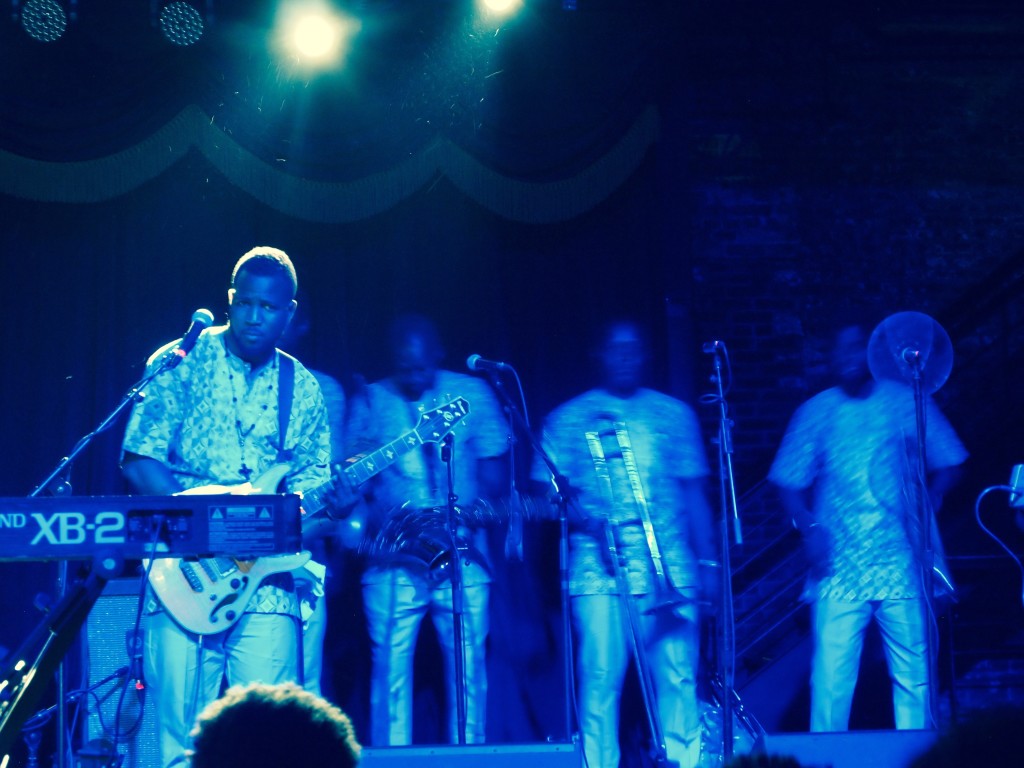 In true Afrobeat tradition, his songs are also incredible. Once Positive Force snaps into rhythm, it feels impossible to say how long any of the songs are. They are a single effusive moment where you live for a time. Everyone—every dancer and member of the band, save for Femi who prowled as he sang—moves in sync.
Expanding the Afrobeat tradition, there was also a lot of guitar soloing. Femi would take those opportunities to sway with the horns.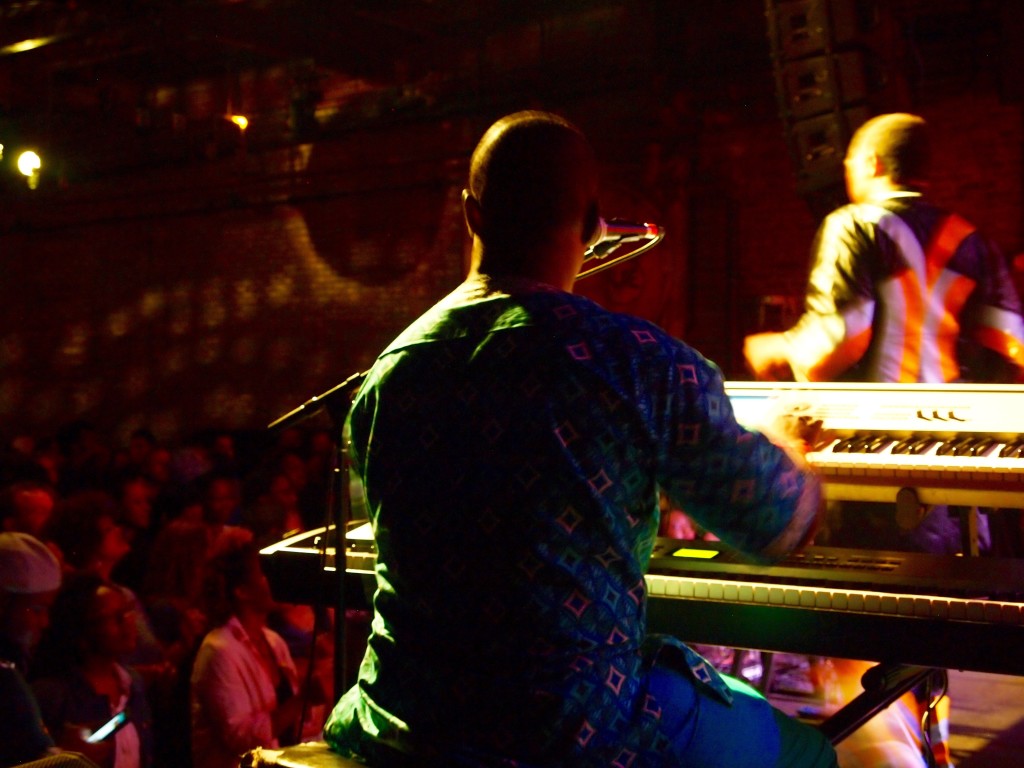 It's interesting that both Femi and his father are known for being confrontational because Afrobeat is possibly the most welcoming and fun music ever invented. The whole experience live is even better—it's as visually striking as it is aurally pleasing.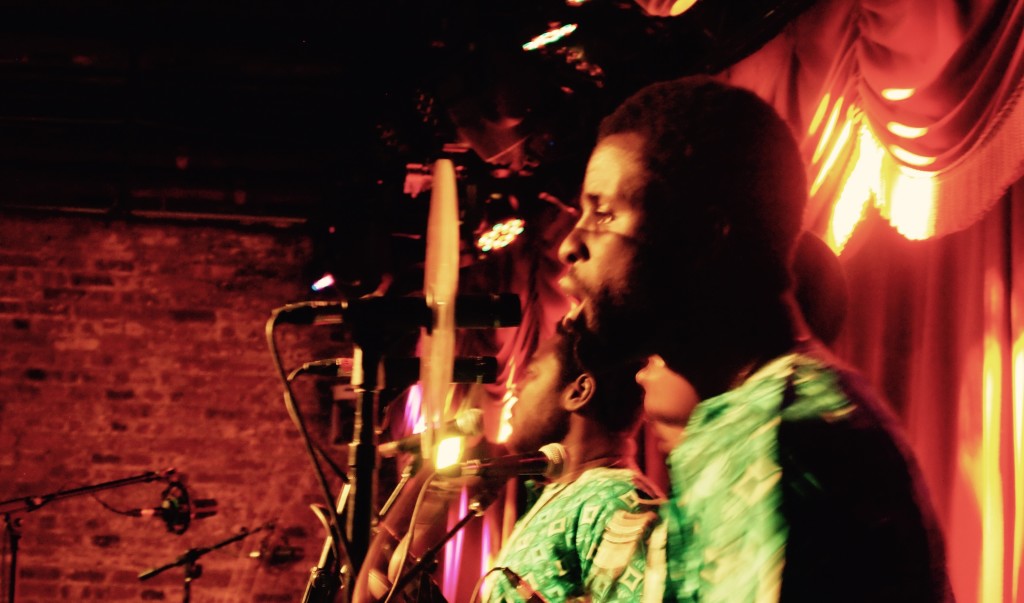 Which isn't to take away from Afrobeat as means for delivering social critique and as a vehicle for social change. Maybe one makes the other possible.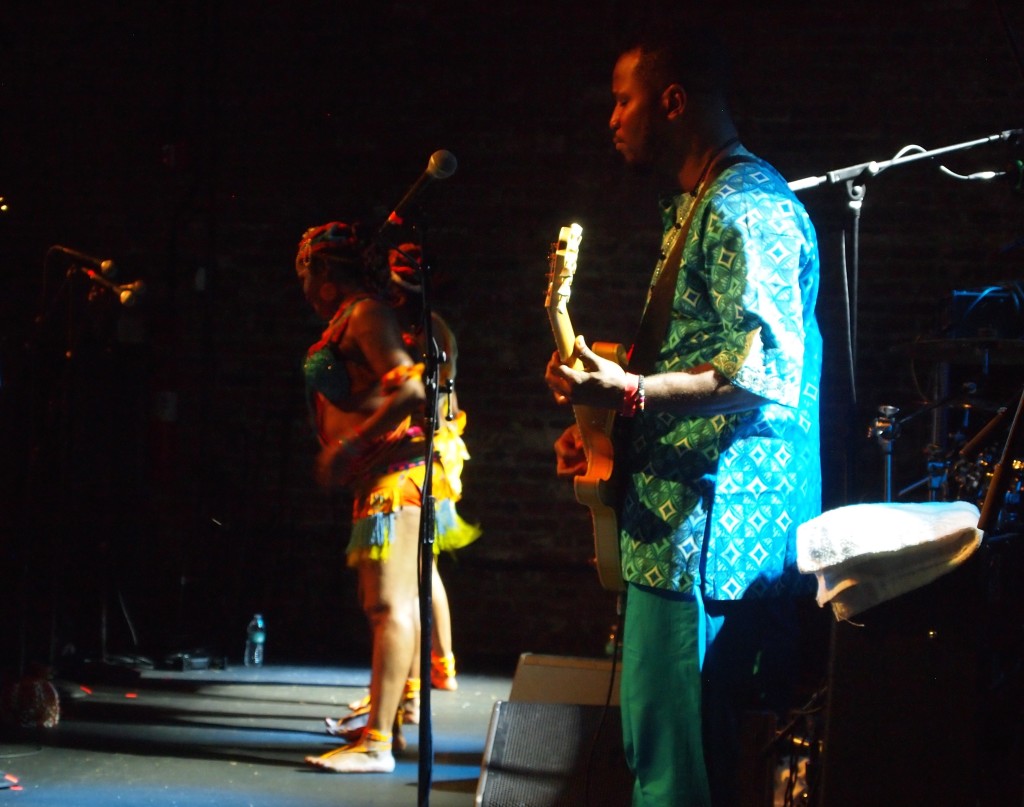 I can't really picture Afrobeat with lyrics about, I don't know, girl troubles. It's too large and collective of a thing between band, dancers, band leader, audience.

If a political movement could make a roomful of strangers feel that unified, it would be unstoppable. Such is the power coming off of Femi and the Positive Force.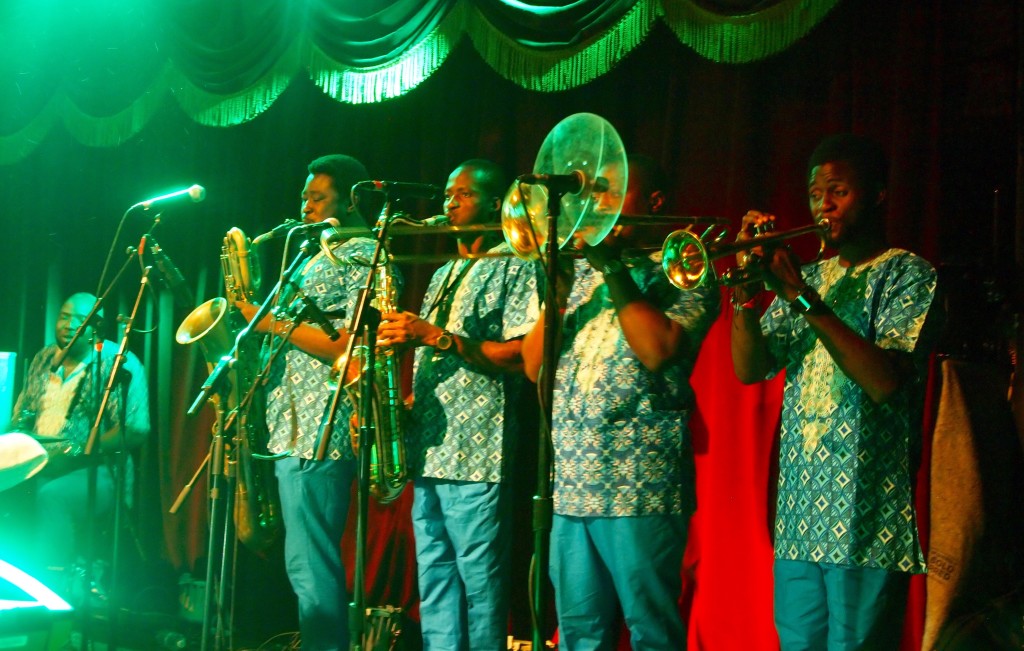 Femi lightened up as the night progressed. He laughed; he pounded fists with people in the crowd. His trumpet player made eyes at a girl who looked like she was starring in a beer commercial off to the side.
It's music.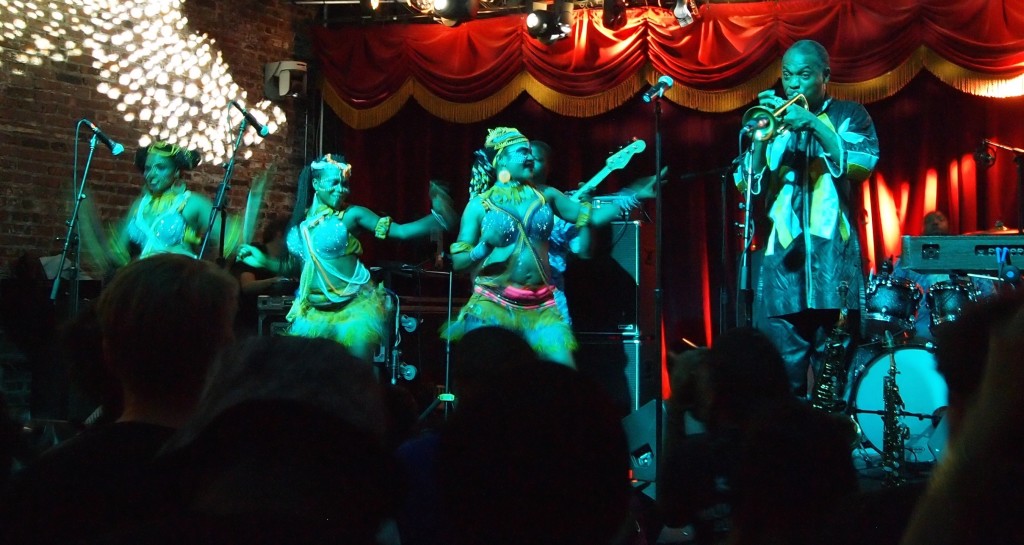 It's fantastic music.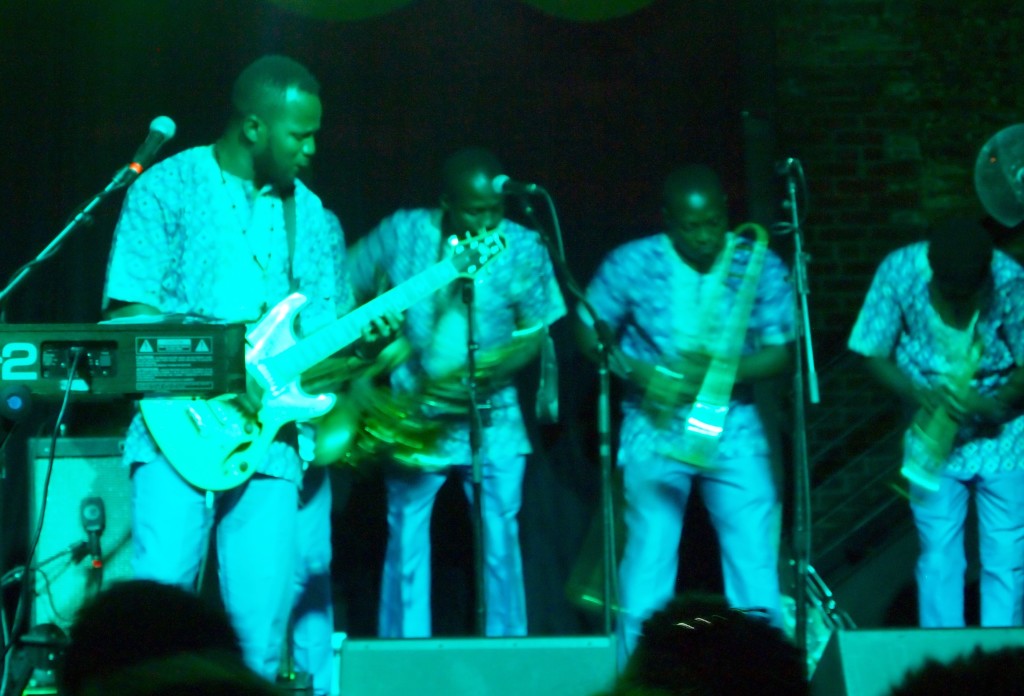 Seun Kuti, Fela's youngest child, plays at Brooklyn Bowl on June 19. He plays with Fela's old band. You've been warned.
As witnessed with Femi, Afrobeat is an all conquering genre.