Field Report: Hailu Mergia at Pioneer Works in Red Hook, Brooklyn
The New York-based Anbessa Orchestra opened Friday night's show (July 1) with their take on golden-age Ethiopian popular music. The septet played the rhythms and melodies of '70s Addis Ababa nightclubs with the horn-rich intensity and instrumentation of a contemporary Afrobeat band. The group is led by Nadav Peled, an excellent guitarist with a thick, resonant sound and a well-tuned feel for the funkier side of Ethiopian popular music. Anbessa Orchestra—anbessa means lion—played a mix of well-crafted originals and a handful of covers of old tunes, including a medley of songs from Hailu Mergia's former group, the Walias Band. We hope to hear more of their big, vibrant sound in the future.
[caption id="attachment_30110" align="aligncenter" width="640"]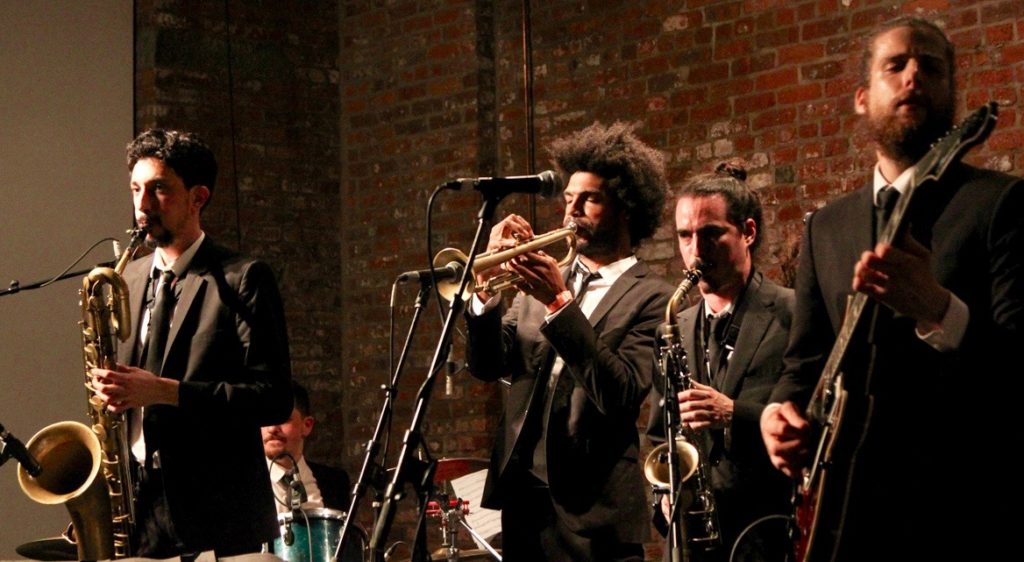 Anbessa Orchestra. All photos by Sebastian Bouknight.[/caption]
[caption id="attachment_30114" align="aligncenter" width="640"]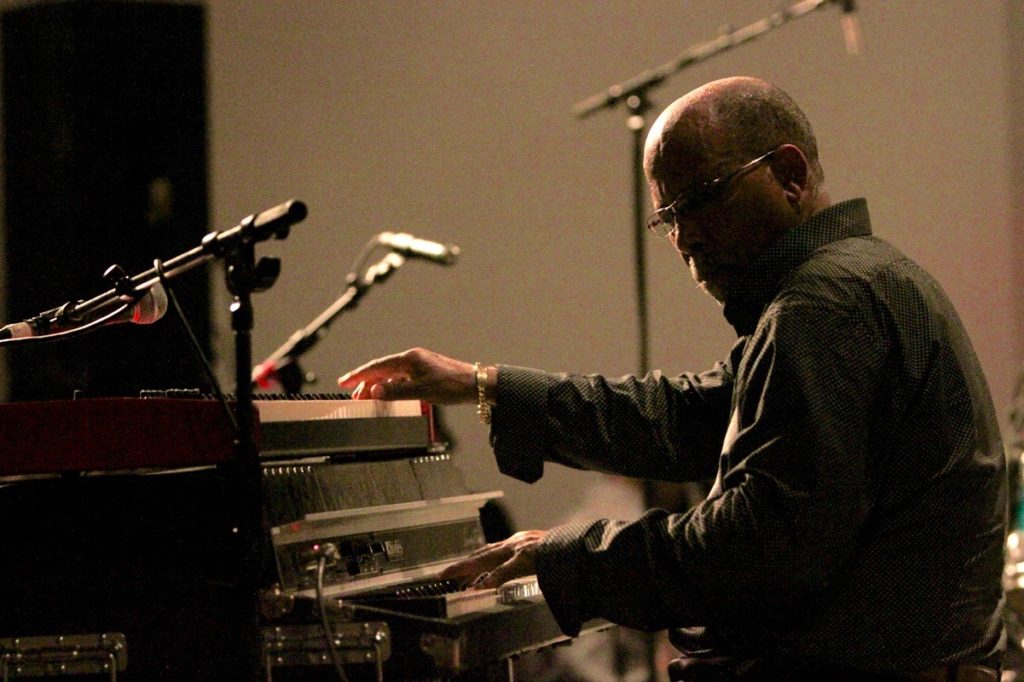 Hailu Mergia, king of the keyboards.[/caption]
The star of the night was, of course, Hailu Mergia, who was joined onstage by bassist Alemseged Kebede and drummer Kenneth Joseph. All three are phenomenal musicians and balance each other perfectly. Hailu sat at his hulking old Rhodes keyboard, topped with a modern Korg synthesizer, hopping up every few songs to dance or work his magic on a big gold accordion or a yellow melodica. The trio's sound was big and bold, rich with bass and punchy drums, lending it the color of dub. Hailu's fingers can coax a world of emotions out of whatever keyboard he touches, from the nostalgic yearning of the traditional tizita melody to swinging, upbeat dance tunes. Hailu is a playful performer, clearly so knowledgeable and in love with his music that it flows through him like an extension of his body.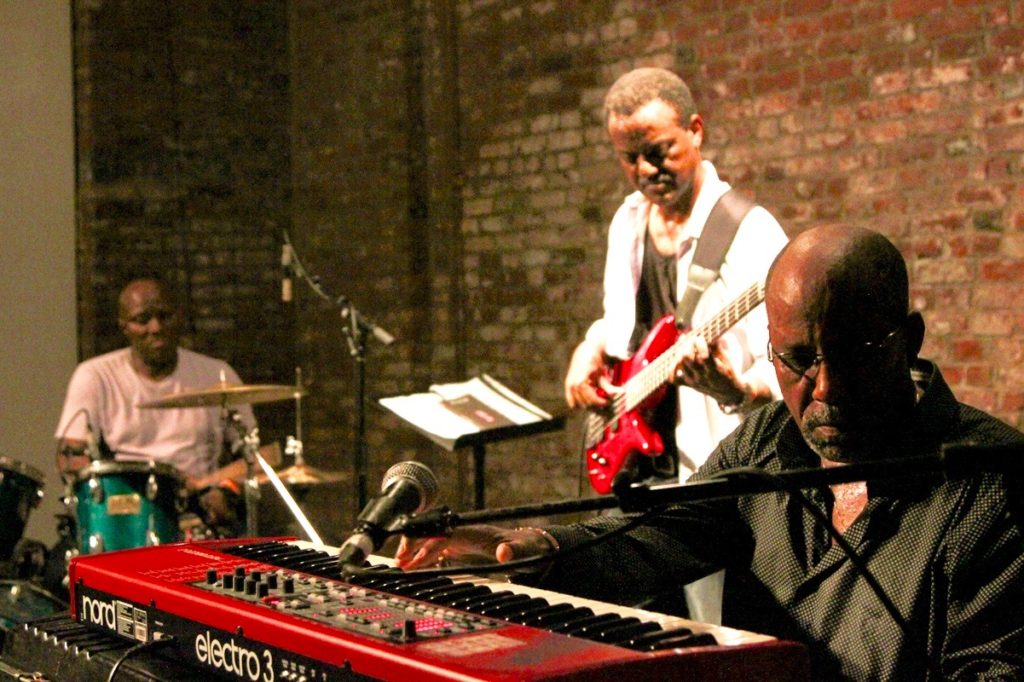 Alemseged is an ace on the bass, laying down deep funk lines like Bootsy Collins and, paired with Joseph and his adept rhythmic workings and rollicking swinging triplet beats, crafted a fun and highly danceable environment for Hailu's meandering melodies. They moved fluidly through genres, in and out of Ethiopian harmonic modes, from slow swaying ballads abruptly into straight ahead swing into four-on-the-floor disco grooves. It's highly satisfying to see a show where the performers are clearly having as good of a time as everyone listening to their music. Whenever Hailu and his group come back through New York, we'll surely be there.