Field Report: IOMMA and Sakifo Musik Festival
At the end of May/beginning of June, the tropical island of La Réunion, a French overseas department in the middle of the Indian Ocean, hosted the seventh edition of IOMMA, the Indian Ocean Music Market and the 15th edition of the Sakifo Musik Festival. IOMMA is an international trade event and conference for music industry professionals from countries in the Indian Ocean region as well as from Asia, Africa, Australia, America and Europe. Directly following IOMMA was the Sakifo festival, which presented artists from all over Africa, mainland France and the rest of the world, and music styles like electro, hip-hop, chanson, reggae and world music.
Maloya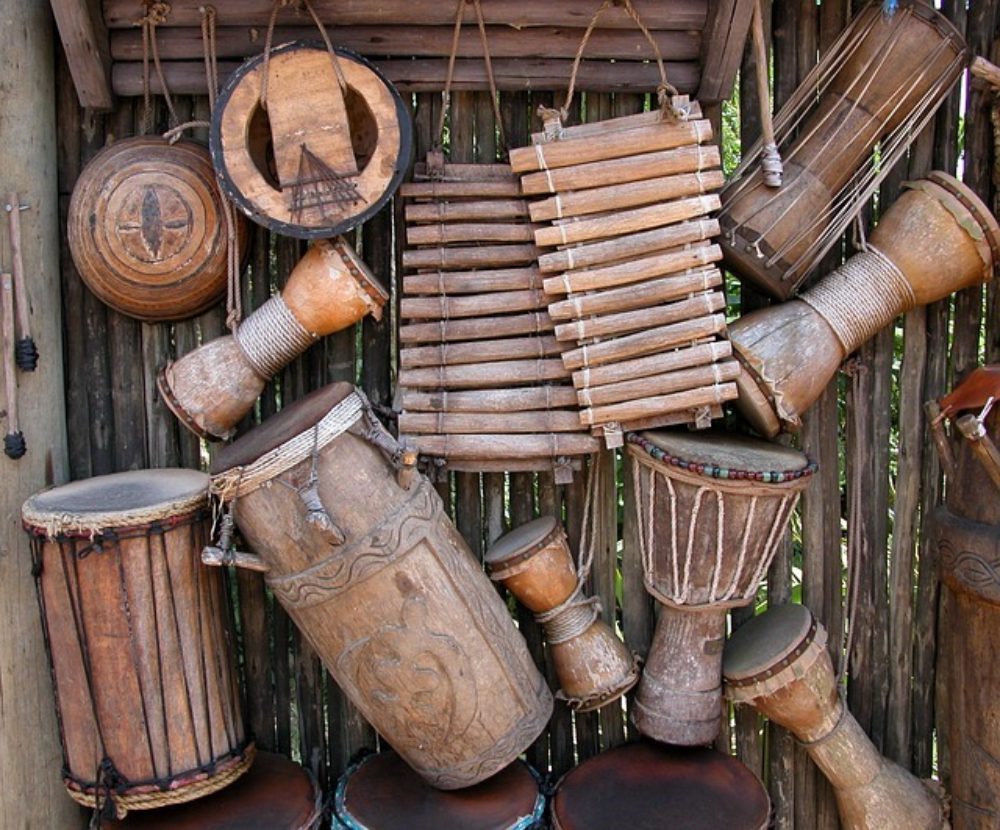 IOMMA presented 20 bands from the Indian Ocean region, from traditional to urban over a four-night stretch running May 28-31. Reunion's signature music style, maloya, could be heard in many variations. Maloya is a traditional music heavily based on percussion, and is usually sung in Creole. It dates back to the days of slavery, when Africans were forced to work on the island's sugar plantations. For many years the French governement was convinced that maloya, the national dance music of the island La Réunion, was a threat to the national security, especially because of its strong association with Creole culture, autonomist beliefs and links with the Communist Party of Réunion. In 1981, then-French president Francois Mitterand ended the informal ban on maloya. Since then quite a few Réunion artists began rediscovering their musical roots, mixing maloya with such other genres as sega, zouk, reggae, jazz and rock. Nowadays the leading exponent of maloya is singer and poet Danyèl Waro, who has enriched the trance-inducing rhythms with poetic lyrics and political messages. In 2009, maloya was deemed to have met the UNESCO criteria for inscription on France's Representative List of the Intangible Cultural Heritage of Humanity
Dolores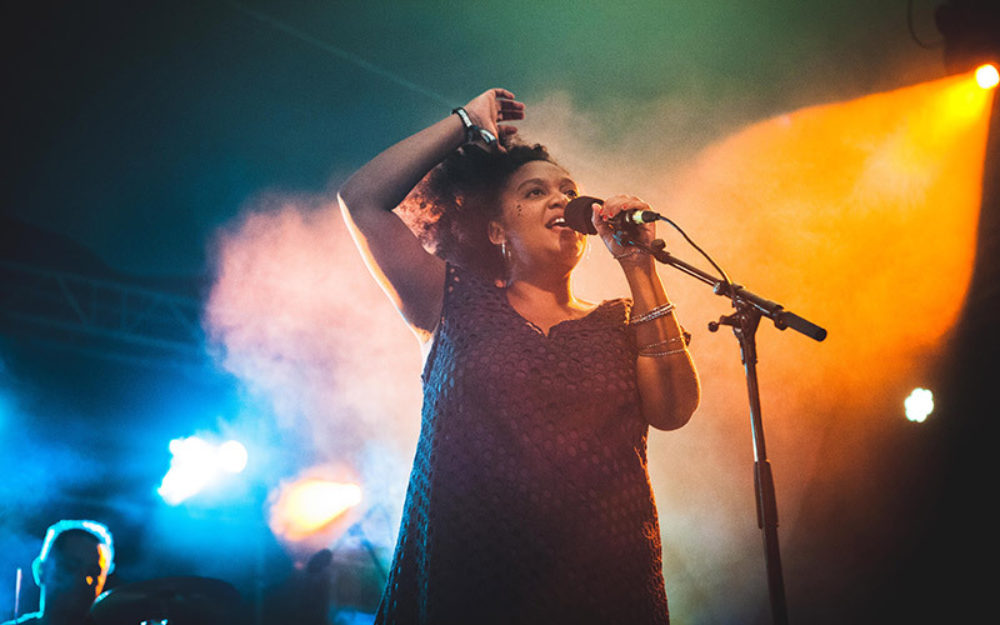 This year's edition of IOMMA offered a lot of interesting maloya acts like the charming vocalist Dolores, the stage name for Dolores Boyer, who gave a strong showcase at the opening night in the beautiful Stella Matutina Museum, a former sugarcane factory. Dolores is blessed with an expressive, melancholy voice and mingles traditonal maloya with Celtic and Caribbean music and even some blues. Her caressing yet powerful style made a great impression on the international delegates. The release of her debut album is scheduled for later this year.
Kaloune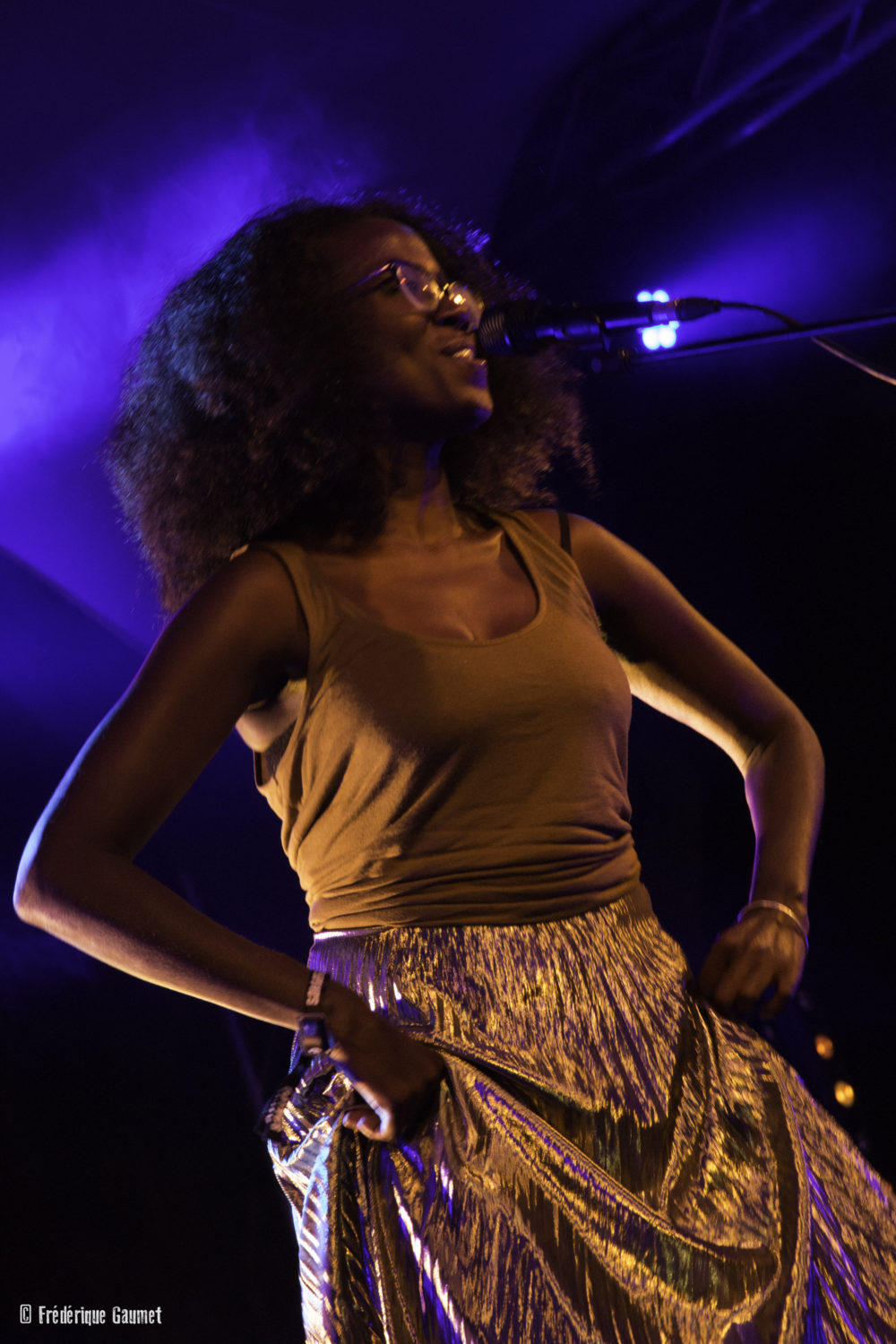 Singer, comedian, storyteller and poet Kaloune explores traditional music on stage through electro sounds. Sharing her passion for words, both French and Creole, and rhythm, she brought the audience into a trance with her unique songs full of poetry referring to remembrance, sacred rituals and femininity.After writing her first book Séga Bondyé Galé in 2014, she adapted it for theater. In 2017 she was awarded the Indian Ocean Music Prize for her diverse artwork and her strong personality. Besides singing and reciting poetry, Kaloune plays the mbira, an African musical instrument made of a wooden board with attached staggered metal prongs used during ritual ceremonies in Zimbabwe. Electro beats were supplied by Jako Maron.
Maya Kamaty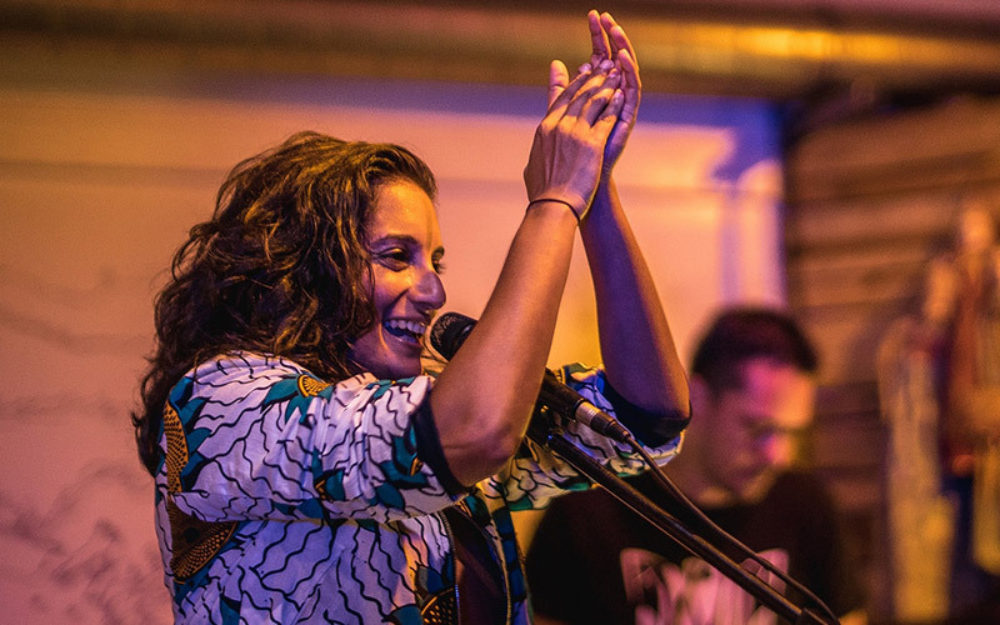 The very talented singer/songwriter Maya Kamaty, a true Reunionaise, was one the stars of IOMMA and Sakifo this year. The daughter of musician Gilbert Pounia, and a storytelling mother, she blends traditional maloya with pop, rock and electro. I met this charming lady for the first time in 2012, when she had not even released her first album. "Hi, I'm Maya Kamaty. If you want you can do an interview with me," she introduced herself. Over the years I have been following her career and I've seen her performing many times, among others at Babel Med in Marseille a few years ago.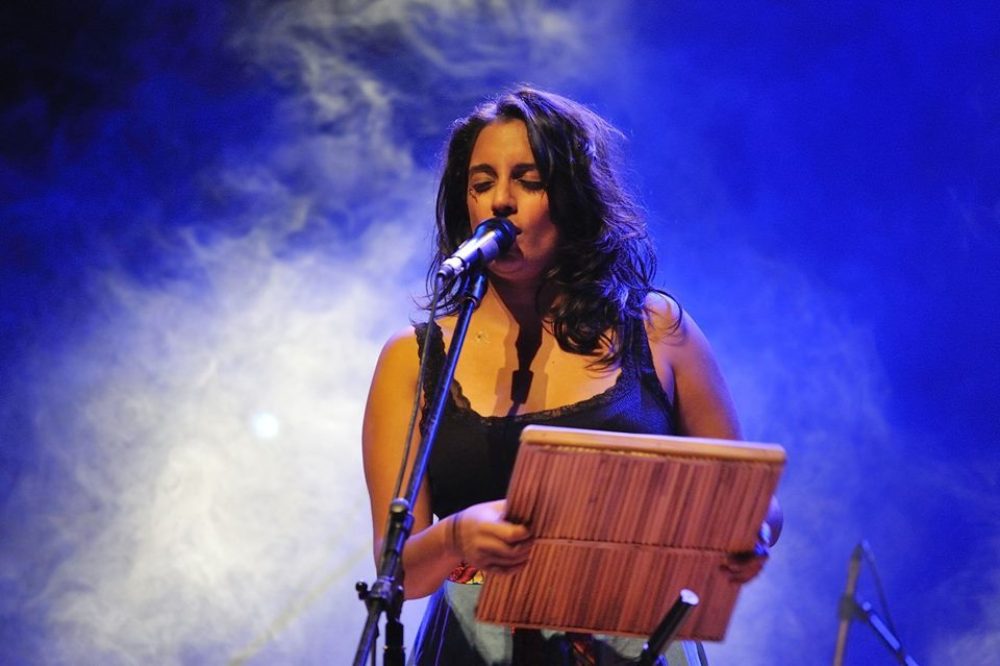 Now, six years after our first meeting, Maya Kamaty has become a mature star who knows exactly what she wants. She is blessed with a beautiful voice, writes touching songs about Creole culture, love and nature, and puts on a great stage performance. She performed at IOMMA in an intimate setting and at Sakifo on a big stage, with the Brazilian guest singer Flavio Coelho. With a lot of confidence, she presented songs from her second album, which will be released in September.
LiNDiGo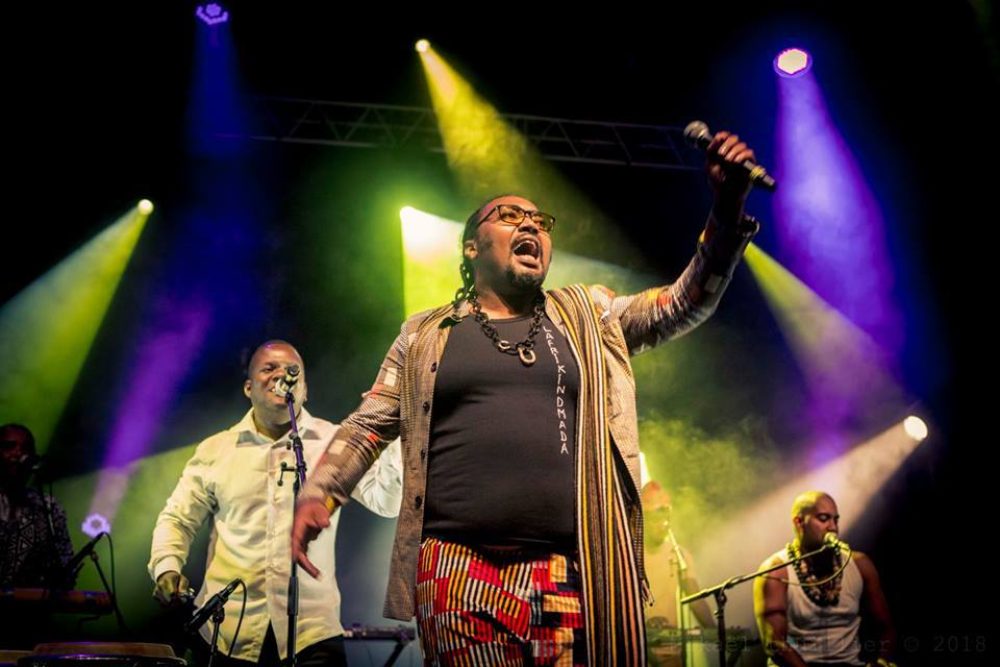 By far the highlight of IOMMA was the performance of LiNDiGo at the Theatre Luc Donat. This fantastic band, together for almost 20 years now under the leadership of the charismatic lead singer Olivier Araste, brings powerful traditional maloya rhythms on stage, using call-and-response vocals, and typical maloya percussion instruments such as the roulèr, the pikèr, the bobre, and the kayamb. With great ease, the energetic LiNDiGo transformed the theater into a steaming dancefloor.
Lucibela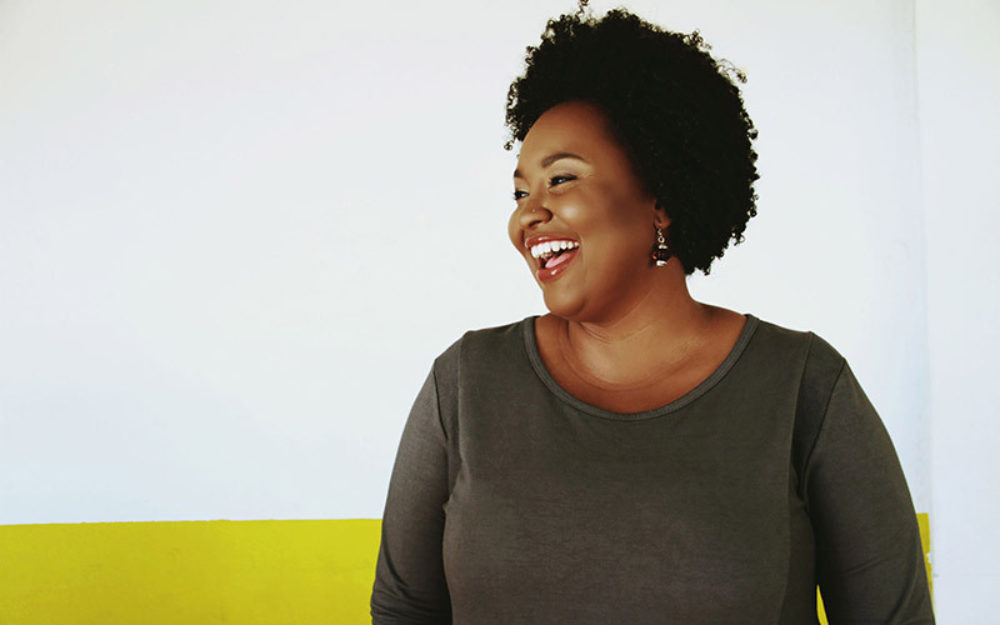 Another highlight of IOMMA was the singer Lucibela, the new rising star from Cape Verde. She is blessed with a beautiful, warm voice, is rooted in the Cape Verdean music tradition, but also can blend genres. This utterly charming performer recently released her first CD, Laço Umbilical on the Lusafrica label. Her songs recall Cesaria Evora but Lucibela definitely has her own style and is ready to conquer world stages. Lucibela was also one the artists included in the Tribute to Cesaria Evora, which took place a few days later at the Sakifo Music Festival.
Sakifo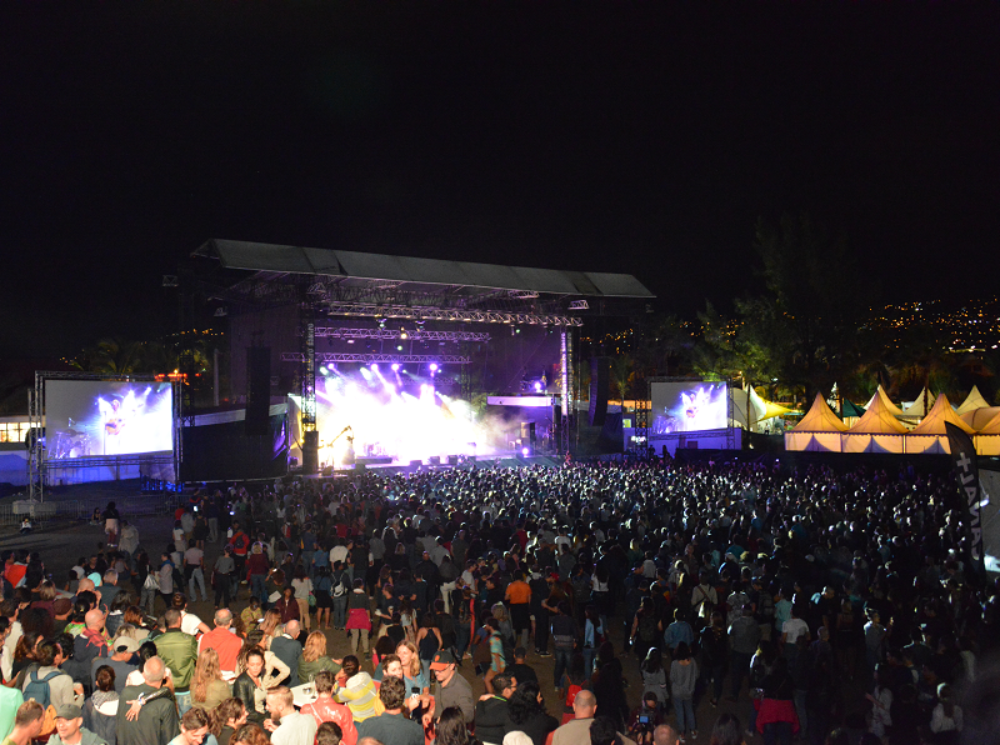 Immediately following IOMMA was the 15th edition of Sakifo ( Creole for "This is what you need") , June 1-3, a public festival held in a four and a half-acre park on the beautiful beaches of St. Pierre. This festival, spread across seven stages, was initiated by creative entrepeneur Jérome Galabert and was attended by approximately 20,000 people, mainly in the 20-30 age group.
The music ranged from electro, rock, metal and reggae to chanson hip-hop, rare groove and r&b. Saturday night was crowded but it was never too crowded to move. The crowd circulation was good overall despite the sometimes rough ground. The vendors used a cashless system which benefited the flow of the public.
Salle Vert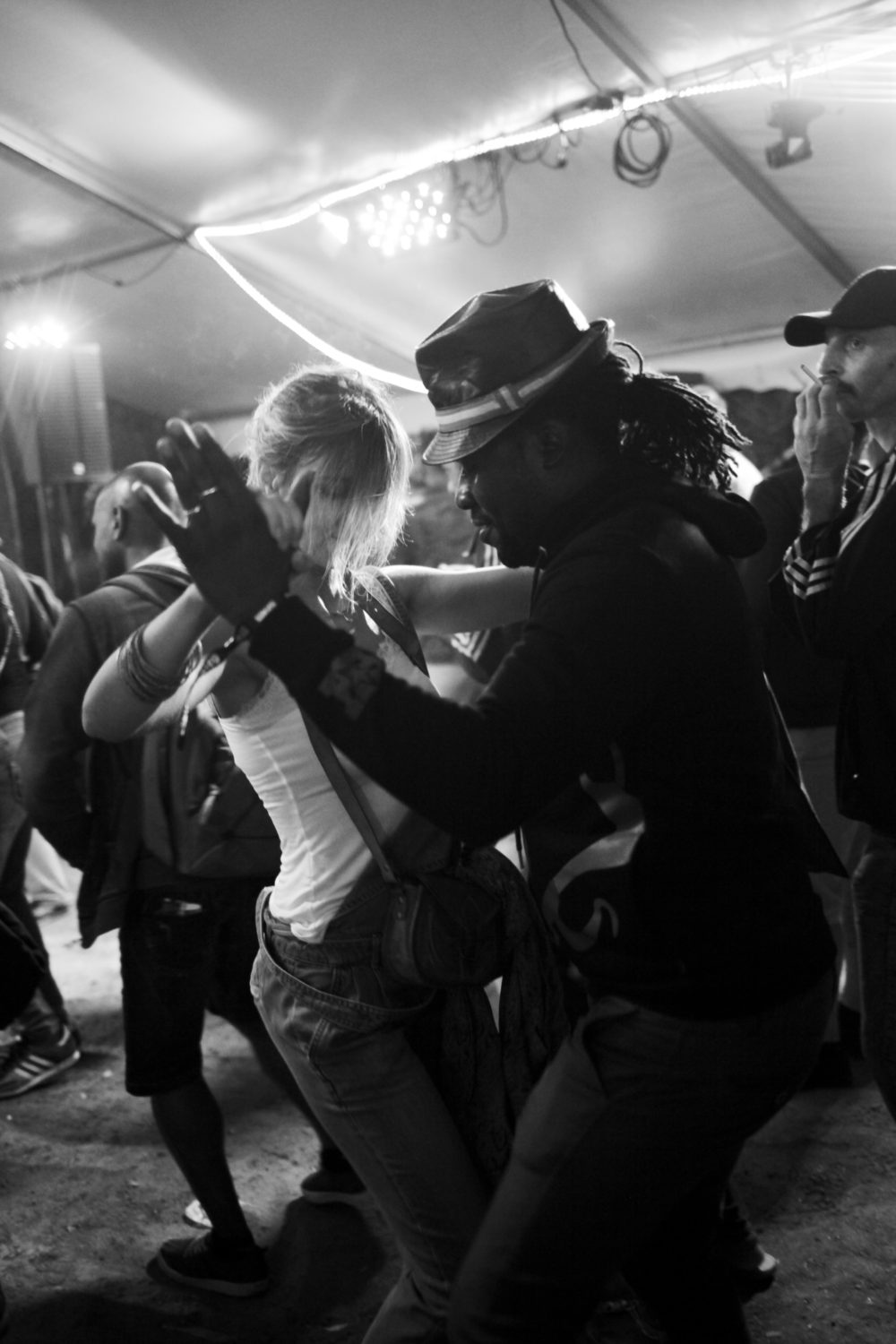 One of my favorite stages of the Sakifo Musik Festival was the cozy Salle Verte, a simple hut made of bamboo leaves, where local maloya musicans came together for hours-long jam sessions. The energy that those musicians evoked was truly incredible.
One of the participants was the group Mangalor, a young band from La Réunion, who impressed with rhythmic percussion and strong call-and-response vocals. In the Salle Vert you could also eat delicious Creole cuisine and enjoy homemade rum.
Homage to Cesaria Evora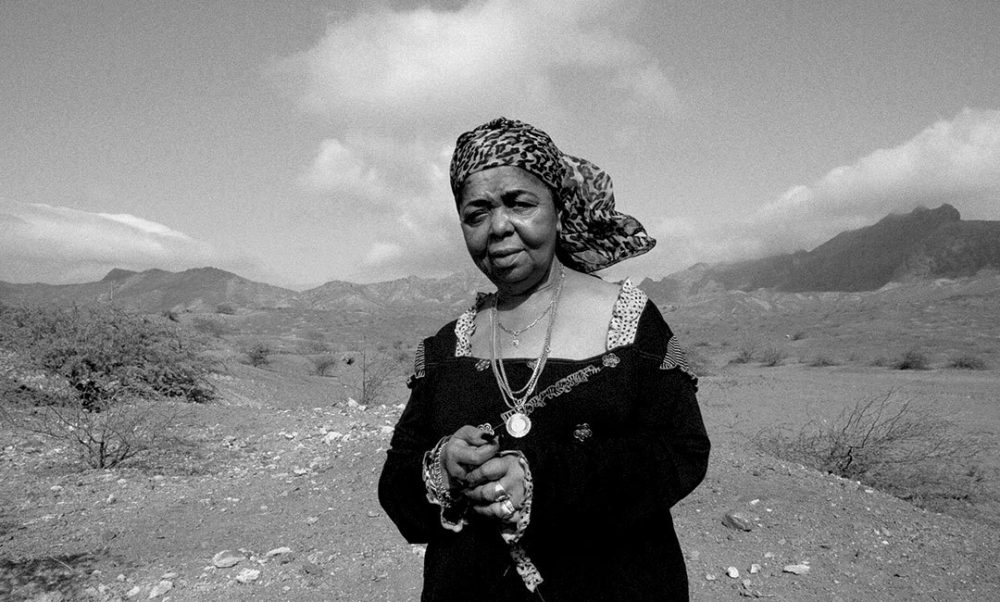 The homage to Cesaria Evora brought together famous Cape Verdean stars like the singers Lucibela, Elida Almeida, Teófilo Chantre and Lura. Although Evora, born on the island of Mindelo, died more than seven years ago, she is not forgotten at all. On the contrary, songs like "Saudade" and "Angola" have become Cape Verdean classics. It was touching to hear the Cape Verdean all stars singing songs from La Diva au Pied Nude. A day later the rising Cape Verdean star Elida Almeida also performed solo at the Filaos stage, presenting an energetic and lively performance.
Gramou Sello
Gramoun Sello is celebrating his 40 years of career as singer of traditional maloya. From a modest family in St. Louis, Réunion, Gramoun Sello started working in the cane fields at a very young age. Maloya music was not only part of his culture but also his everyday life. Growing up he naturally put all of his heart and soul into maloya and in 1978 founded the group Roséda, with whom he toured until the year 2000. He has dedicated his life to preserving authentic Creole culture, lifestyle and music that includes a deep respect for ancestors and traditions. Gramoun Sello's maloya oozes the odor of the raw earth, vetivier grass, geranium flowers, burnt sugarcane and the cari (stew) cooking on the wood fire: a reflection of Réunion life, which he communicates on stage with the same enthusiasm as when he first started his career.
His perfromance was very energetic. Dressed in black , wearing a hat and dancing like an elegant young man, Gramoun Sello demonstrated how the traditional maloya should sound.
Nakhane Touré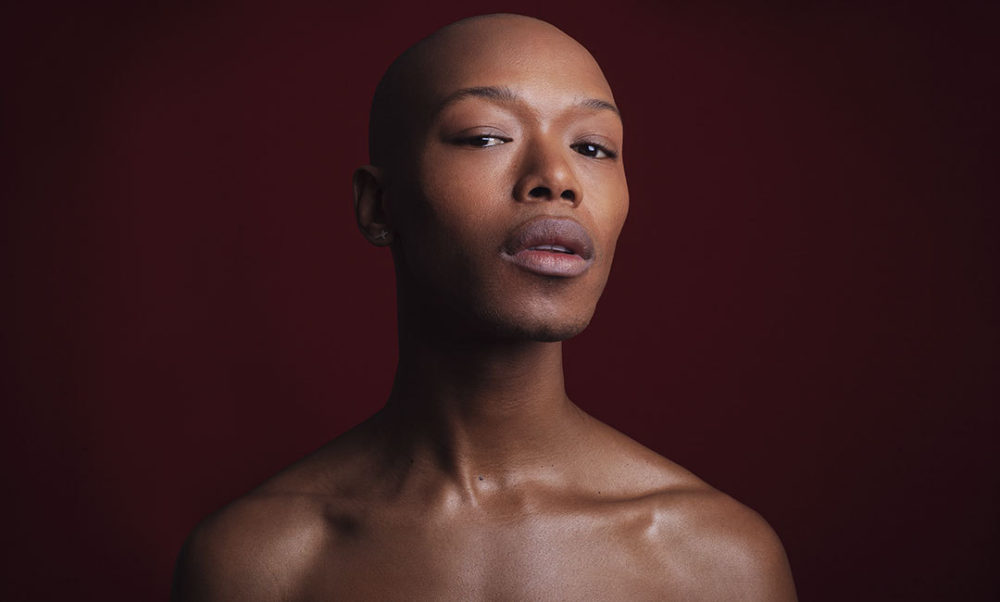 The so-called "futurist soul" was represented by the new South African star Nakhane Touré (born Nakhane Mahlakahlaka, 1988). This true all-around artist is blessed with an amazing voice, creativity and boundless talent wherever he turns his hand. Besides his music, Nakhane is also an actor. He plays the leading role in the controversial film Inxeba (The Wound, 2017). The film evoked a lot of commotion, and was banished from the cinemas of South Africa in early 2018. Inxeba addresses the taboo to be a young gay man in the Xhosa community, South Africa's second-largest ethnic population, to which Nakhane also belongs. Nakhane has just brought out his second album, You Will Not Die. With his impressive voice he handles everything from silky pop ballads to feverish electro-soul. Whether in his book, his film or his music, Nakhane places his homosexuality as constitutive in his character and therefore his creations. On stage, the androgynous Nakhane invokes as much David Bowie as Antony and the Johnsons, and veers between soul and electronics. In South Africa, Nakhane is a leader of the LGBTQ community, and with his outspoken music and film there is a lot of controversy. The 30-year-old musician makes "a place of tenderness" with his fragile, danceable soul pop from the dance floor.
Risofé
The best time to capture the close-knit family and friendship ties on La Réunion was Risofe, the annual free Sunday morning concert on a stage in Terre-Sainte, an old quarter of Saint-Pierre, right next to the Indian Ocean. Risofé is French Creole for riz chauffé, "heated rice," a local dish mixing leftovers with rice. Every year families and friends come to the Risofé to dance to maloya from one of the local groups. This year the group Zarlour Nout Péi, put everyone in an extremely good dancing mood by singing typical Réunion maloya and sega songs, which all locals knew by heart and were sung with full throat. And the non-locals like me were enjoying this party to the max because of the exuberant atmosphere. In the background one could hear the roaring sound of the mighty, ever-moving Indian Ocean. An unforgettable,festive Sunday morning: What a party it was!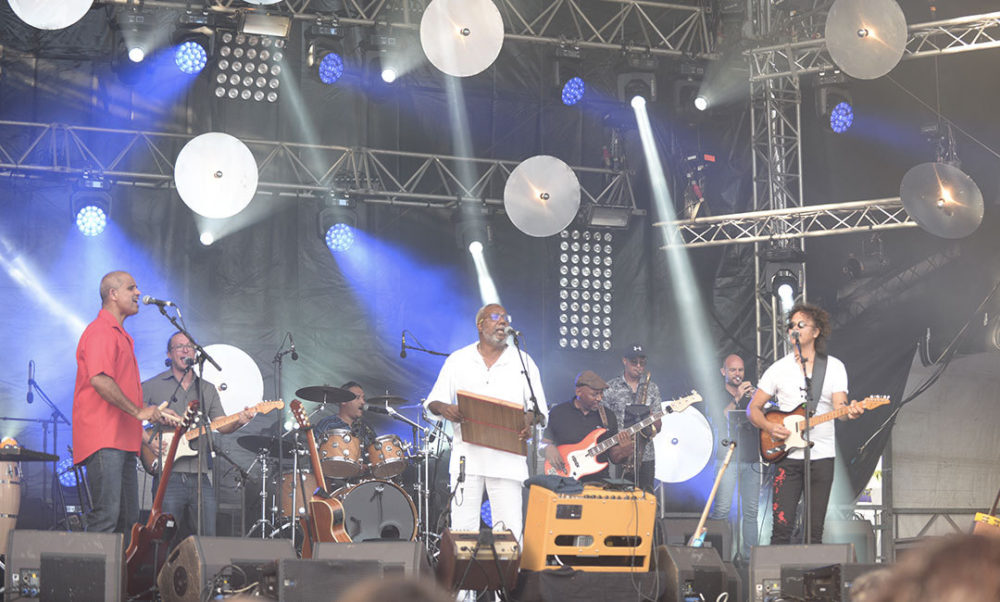 After hearing maloya for nearly a whole week, its good to know that maloya, once barely hanging on as a half-remembered folk tradition, is clearly more alive than ever.
Réunion, mi aime a ou ( Réunion, I love you!)
Bastiaan Springer is producer for Radio 5 and the Concert Radio in the Netherlands, and a world music journalist since 1984.