Finding Some Serenity with Senegalese Guitarist Tidiane Thiam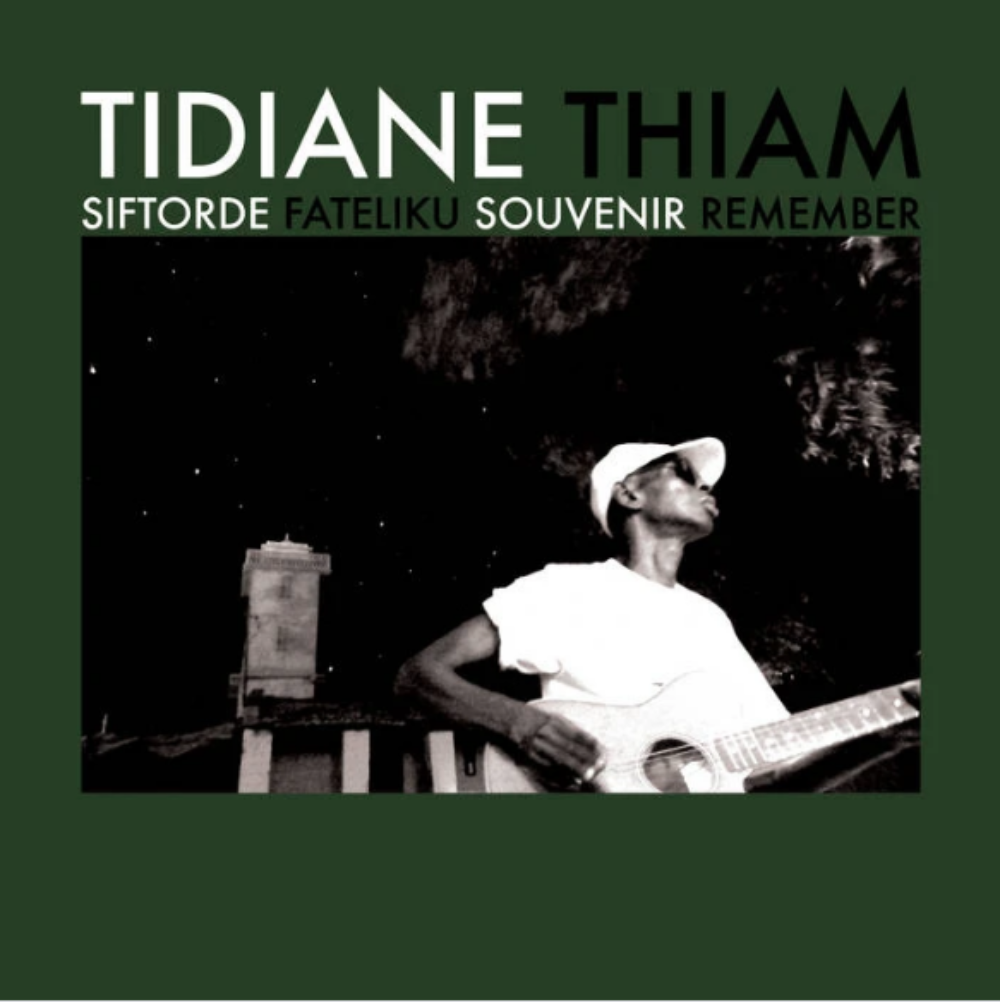 There are very few blows to the idea of "critical objectivity" as succinct as when Van Halen's David Lee Roth famously pointed out that "Music critics like Elvis Costello more than me because music critics look like Elvis Costello." At the time Roth looked like a hairy professional wrestler and Elvis Costello looked, you know, like a nerd.
I've often thought that, despite my efforts at an open mind and wide imagination, there's a lot of music that is lost on me, not just because I'm a nerd, but because it's music made for situations that I rarely find myself in—Syrian weddings, or riding in a car or, lately, dancing in the club. Well, the tables have turned my way, and now all of us are forced into roughly my default situation for hearing and reviewing new music: sitting at home and thinking about eating something. It's my time to shine, and I'd like to recommend Tidiane Thiam's solo album Siftorde, out tomorrow on Sahel Sounds, as an ideal soundtrack for your next bout of staring into space or taking a walk.
One musician, one instrument and one microphone are all that went into this recording, with a little help from the nocturnal crickets of Podor, the northernmost town in Senegal, where Thiam lives and which also was the birthplace of one Baaba Maal. The songs are hypnotic solo guitar interpretations of old melodies generally played on the hoddu, the local four-string version of the ngoni, some dating back to the Mali empire; a West African equivalent to playing medieval folk tunes, and there's something reminiscent of Nick Drake's hypnotic acoustic playing present. Self-taught, Thiam is doing more than following in the wide tracks laid down by Sahel guitarists of the present and past, forging his own way.
"Siftorde" translates to "remember"—maybe remember the night these songs were recorded in all of their loose glory, but it's easy to imagine putting this record on and getting lost in thought or memories, early in the morning, or late at night. Better this than David Lee Roth or Elvis Costello, in one nerd's opinion.