Accra Journal 2: FOKN Bois--Hiplife's cutting edge
A lot's been going on here in Accra.  Our Hip Deep colleague Mark LeVine (UC Irvine historian and rocker!) has joined us.  He's
put up a post
about our adventures with the inimitable Ebo Taylor, who will be the central character in our first Ghana program.  At 77, the man is a gem, not only for his visionary music, but for his articulateness.  We will have a wealth of historic stuff to post on the three incredible days we spent in his company. [caption id="attachment_8415" align="alignleft" width="292"]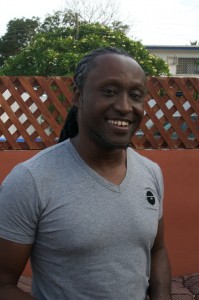 Reggie Rockstone[/caption] We also met two rapper/musicians who completely turn that mold on its head. M3nsa and Wanlov the Kubolor (street urchin) make up the duo FOKN Bois, and as that name suggests, pleasing the powers that be is not on their to-do list.  We met at Wanlov's house and were regaled with hilarious stories of culture shock in America (Wanlov, who is half Romanian—a legacy of the communist-friendly Nkrumah era here in Ghana—attended a high school in Texas some years back), the corruption of local pastors (and how they might not actually want Jesus to come to earth as much as they claim), homophobia, Nigeria-phobia, and a number of other edgy topics. These guys are the Mark Stone and Trey Parker of Ghana—skewering sacred cows right and left with wicked humor but ultimate good intentions.  M3nsa also happens to be one of the best music producers on the scene, a real perfectionist who got his start producing for Reggie Rockstone, who immediately recognized an exceptional talent. M3nsa and Wanlov—for all their shenanigans—are serious about their subjects, and about music.  Huge fans of classic Ghana pop and traditional sounds, they see a future bringing the richness of live music and acoustic sounds back into the contemporary mix.  They play with a
small live band
, including European rockers. [caption id="attachment_8413" align="aligncenter" width="614"]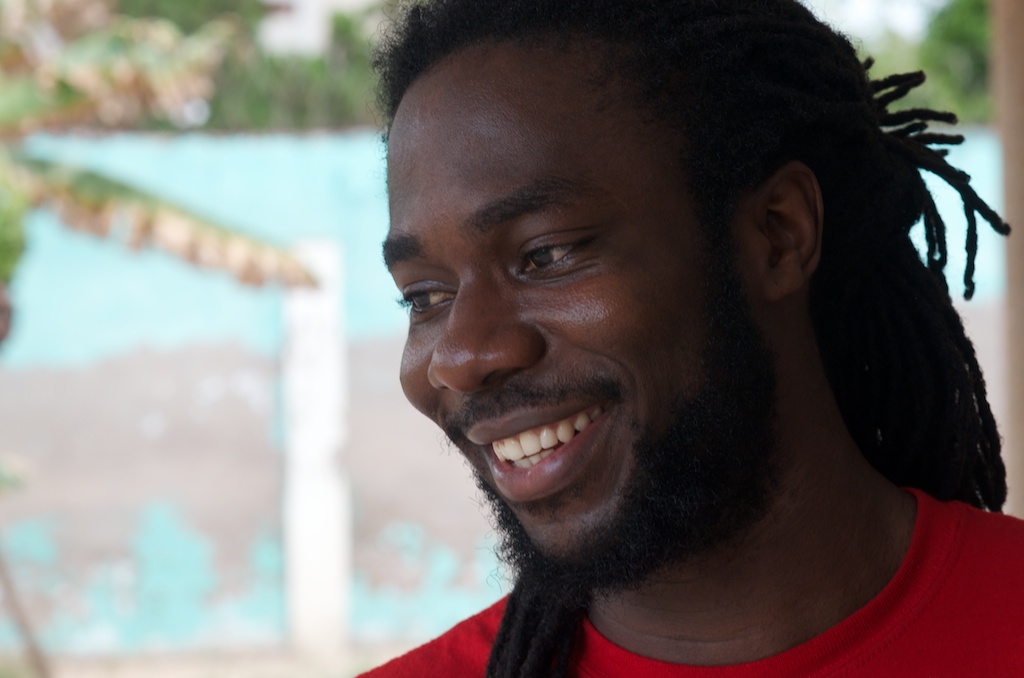 M3nsa (Eyre 2013)[/caption] Outside in the compound was Wanlov's pet monkey, recent star of yet another absurdly funny YouTube video,
Sister Deborah's "Uncle Obama.
"  If you dig this, be sure to watch other FOKN Bois videos, brilliant stuff.  Currently, the guys are at work on their second film, "Cuz of Money 2."  Stay tuned for our complete interview, a real eye-opener. Meanwhile, we've gone to church on Sunday and confirmed that live music in Ghana is alive and well there.  Nothing like a room full of folks singing their hearts out and dancing to a highlife/soul band on a Sunday morning.  Later this week, we'll visit a rehearsal of Soul Winners, a gospel band that uses traditional Ghanaian rhythms and instruments. On the pop front, we've also met Efya, M.Anifest, D-Black, and Grey. And, we've been invited to the 83
rd
birthday party of Dick Essilfie-Bondzie—a.k.a. Essiebons, probably the most important producer of Ghana's Afro-funk era. We'll see Ebo there one last time before he jets off to tour in Europe. And there are still 5 days to go!