It is the time of year when we usually find ourselves seeking comfortable fireplaces, wool socks and hot-buttered rum to warm the winter's weariness. But this weekend, forgo the standard log cabin vibe to join us at the illustrious globalFEST! Think you can handle three stages chock-full of international musicians from every continent filling your brain space with fiery tunes? Well you better get ready! and to help our, we would like to provide you with a short list of the globalFEST 2013 acts we are most excited about. Hope to see you there!
Oliver Mtukudzi
Born in the capital of Zimbabwe, Oliver Mtukudzi has risen to prominence among both his own KoreKore peoples and abroad, reaching millions through his tuku music. Singing in Shona, Ndebele and English to give voice to his personal understanding of what it means to be Zimbabwean, Mtukudzi preaches a socially conscious message of peace and tolerance. Oliver will be backed by the long-running Black Spirits, the band which has backed Oliver for most of his career.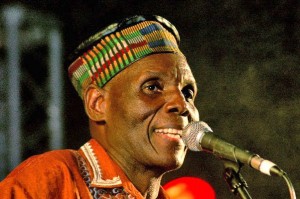 Click here to learn more about tuku music, and Oliver's passion for film!
Check out our interview which explores Oliver's Shona—Mande fusion in music!
Fatoumata Diawara
From a vocal presence reminiscence of Rokia Traoré, to the direct inspiration of mentora like Oumou Sangare, Habib Koite and Toumani Diabaté, there is no question Fatoumata Diawara belongs with the high-flying roster of World Circuit Records.
After topping the world music charts in Europe, Fatoumata played a brief American tour late in 2012. By all accounts, her performances were fantastic. We are excited to get another chance to see her this weekend!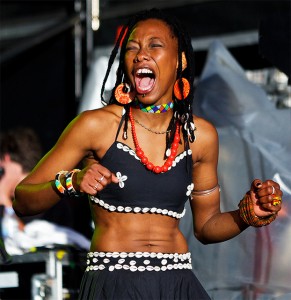 Read our review of Fatou here!
Fatoumata's Kèlè carries a potent message amid growing extremism and persecution of minority groups in Mali.
Kayhan Kalhor and Erdal Erzincan
Acclaimed virtuoso on kamancheh, the spiked fiddle, Kalhor's repertoire is largely based in the Iranian Radif tradition but is heavily influenced by styles from across Greater Khorasan/Central Asia. Facing increasing restrictions on musicians during the Iranian Revolution of the late 1970s, Kalhor left Iran and met baglama player, Erdal Erzincan. Blending the East Anatolian tradition of Sufi poets with Persian melodies, Erzincan and Kalhor explore difference while engaging in cross-cultural musical exchange.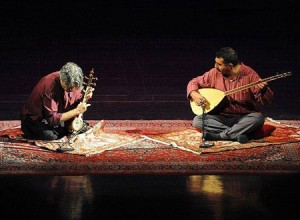 A documentary short about Kayhan and his kamanche!
Listen to one of Kalhor and Erzincan's poetic explorations!
Christine Salem
Hailing from the remote French island Réunion, Christine Salem is a prominent leader in the maloya tradition. With an exceedingly small population and an obscure local language which is not taught in schools, Salem's voice is strong and powerful as she expounds on traditional themes taken from the times of slavery.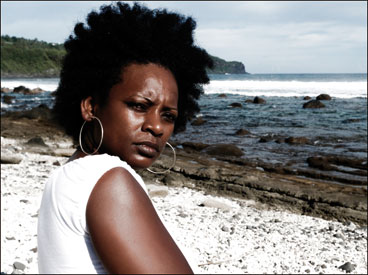 Become entranced by Christine's dark lyricism (sung in Réunion creole, which is borrows from Malagasy, Arabic and Swahili in addition to French). Her messages are often of political concern, and are driven by the roulé (cylindrical drum) and kayamba (traditional rattle). There is a strong tradition of autonomist Marxism on the island of Réunion which has caused many artists and musicians to fall subject to certain criticism, further pushing maloya music to the periphery.