Thirteenth Annual GlobalFEST Set For Sun., Jan. 17, 2016
If 13's so unlucky, how does
the next globalFEST
look so good? In its baker's dozen-eth iteration, the festival/showcase will be filling New York's Webster Hall with a bounty of 12 artists—some making their American debut—spread across three stages on Jan. 17, 2016. For us here at Afropop, globalFEST is an appointment event; we
aspire to
never miss
it
. Every year there's something interesting going on—the music spans from folk musicians to DJs, from Ukraine to Jamaica. Beyond the annual get-together, globalFEST is a nonprofit that "provides artists support, including funds for touring, curates a national 38-market package tour (produced by CAMI Music), and works with music festivals like Bonnaroo and SXSW to expand the scope of their programming," something we're always in favor of. [caption id="attachment_26157" align="aligncenter" width="550"]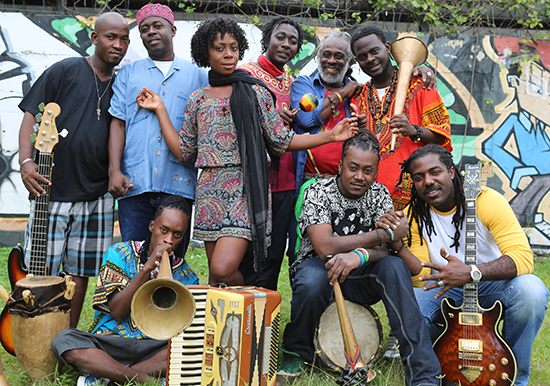 Lakou Mizki, courtesy of globalFEST[/caption] Also, as in years past, the curators of globalFEST considered parts of the world that have entered the national consciousness for tragic reasons, like Mariana Sadovska, who will be singing "the defiant cry of Ukraine, reinventing traditional songs." "We've always been aware that artists are important ambassadors for their local situation and help contribute to the economic well-being of the places they are from," Bill Bragin, a cofounder and coproducer of the festival said
via press release
. "For example, through the years we've focused on artists from the Gulf of Mexico and on Haitian artists to give those artists a chance to speak for themselves, to put other narratives out into new markets." [caption id="attachment_26158" align="aligncenter" width="550"]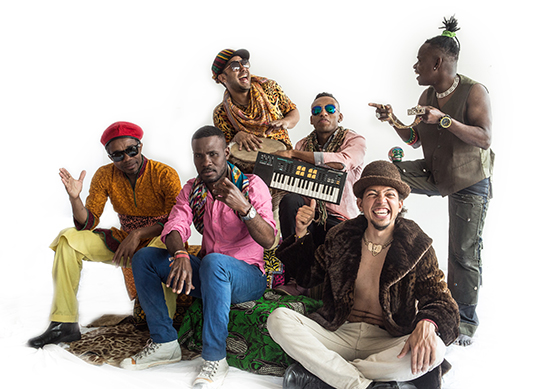 Tribu Baharú via globalFEST[/caption] This year, some highlights include the Haitian roots collective Lakou Mizik, in their New York debut. The effusive Colombian Afro-champeta group, Tribu Baharú, brings their fleet guitar work to an American stage for the first time. No stranger to New York, the jazzy, Afrobeat-inflected singer-songwriter Somi will be there, as will Simon Shaheen, bringing Andalusian-meets-North African virtuosity on the
oud
. And make no mistake, there will be dancing from Fendika, an Ethiopian traditional music revival led by Melaku Belay. And that's in addition to all the dancing that you'll be doing in the crowd,
if you get your tickets, which you can do here.
[caption id="attachment_26159" align="aligncenter" width="550"]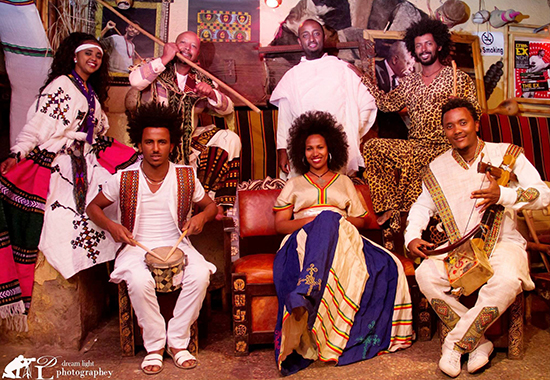 Fendika, courtesy of globalFEST[/caption] Also appearing,
according to globalFEST's site
:
Astrid Hadad: 
Extravagant Mexican cabaret with soulful songs and outrageous visuals
Debauche: 
Russian mafia ballads get a New Orleans punk makeover
Ginkgoa: 
Vintage Paris chic meets New York cool in swinging electro-beats
Music Maker Blues Revue: 
Blues that made America famous
Stelios Petrakis Quartet: 
Inimitable virtuosos from Crete weaving melodies across the Greek islands
The Dhol Foundation: 
U.K.'s leading South Asian
bhangra
crew GlobalFEST almost always sells out, so don't say you haven't been warned, and don't blame the number 13 if you find yourself outside on a cold January night, looking in.