globalFEST's Creole Carnival Comes to Brooklyn
The air outside was typical for late February in Brooklyn—cold and relentless—and a sharp contrast to the celebratory atmosphere from the world's warm center going on inside Littlefield that Friday night. GlobalFEST had brought their first On the Road project to town, the Creole Carnival. As the globalFEST website puts it, the carnival "honors the roots of African musical currents, crossed with a fusion of sounds from the Americas, and revolving around Carnival, the pre-Lent festival celebrated globally that's everyone's favorite excuse for a party." Granted, we were well past Ash Wednesday, but given the weather, the crowd was willing to use any excuse to party. And having a three-act bill of such exceptional talent was excuse enough.
[caption id="attachment_27899" align="alignleft" width="640"]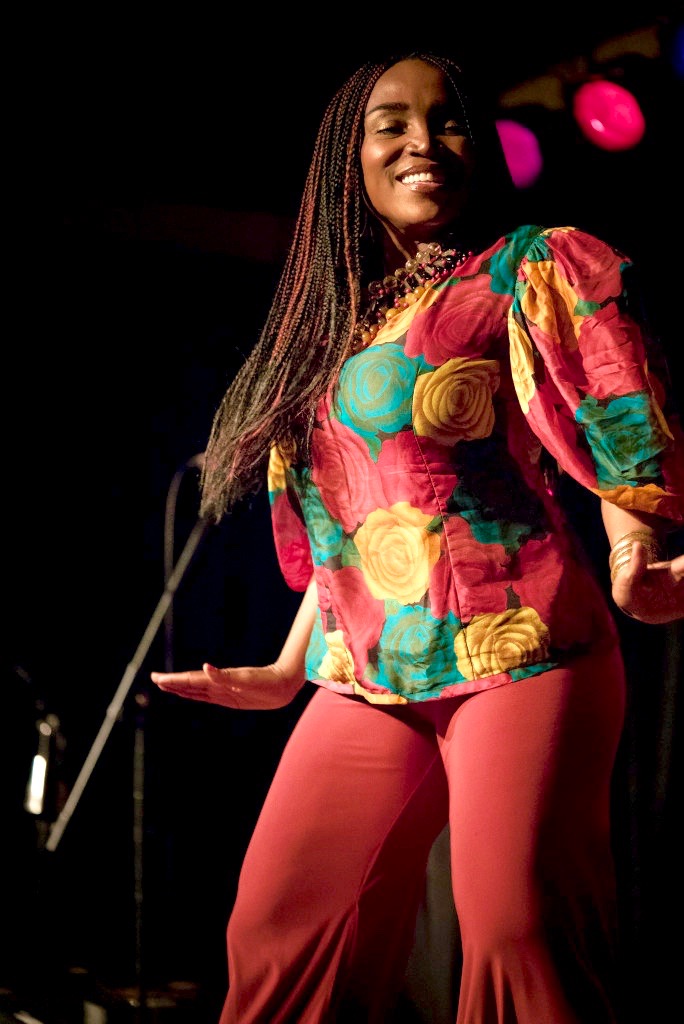 Emeline Michel. Photo by Bennett Jackson[/caption]
Leading things off was Haitian singer Emeline Michel and her tight band. The Haiti/Montreal-based guitarist Wesli, an established artist in his own right, slipped capably between Haitian rara music and West African-style licks, and the crowd loved it. One group in front was singing and matching dance moves with Michel, who more than proved why she holds the crown as the "reigning queen of Haitian song."
[caption id="attachment_27904" align="alignleft" width="640"]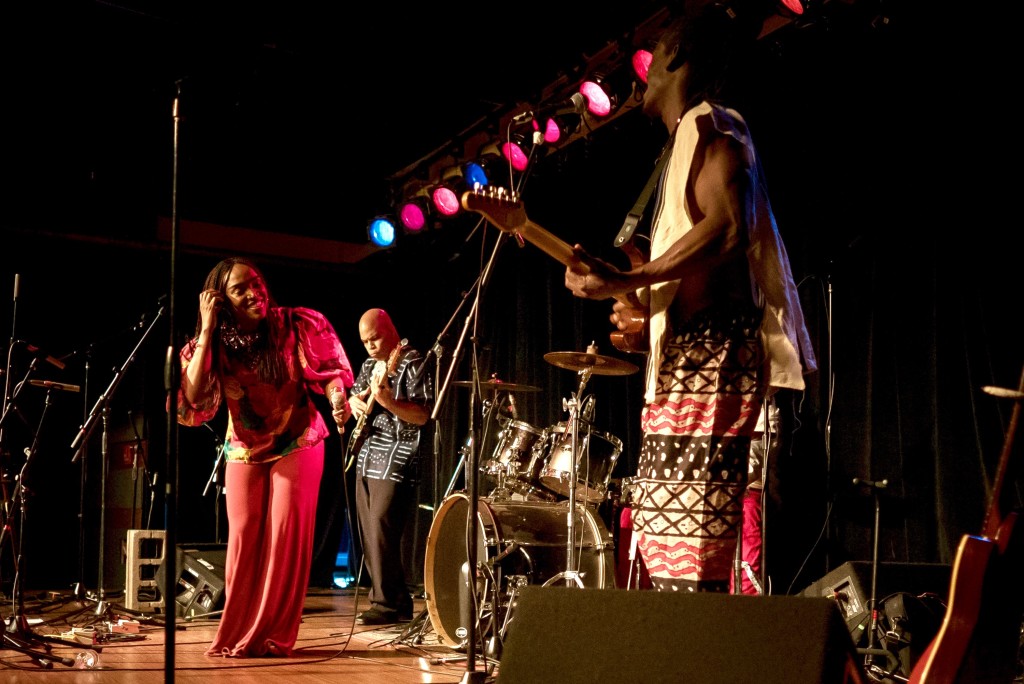 Creole Carnival at Littlefield in Brooklyn, NY. Photo by Bennett Jackson[/caption] [caption id="attachment_27900" align="alignleft" width="640"]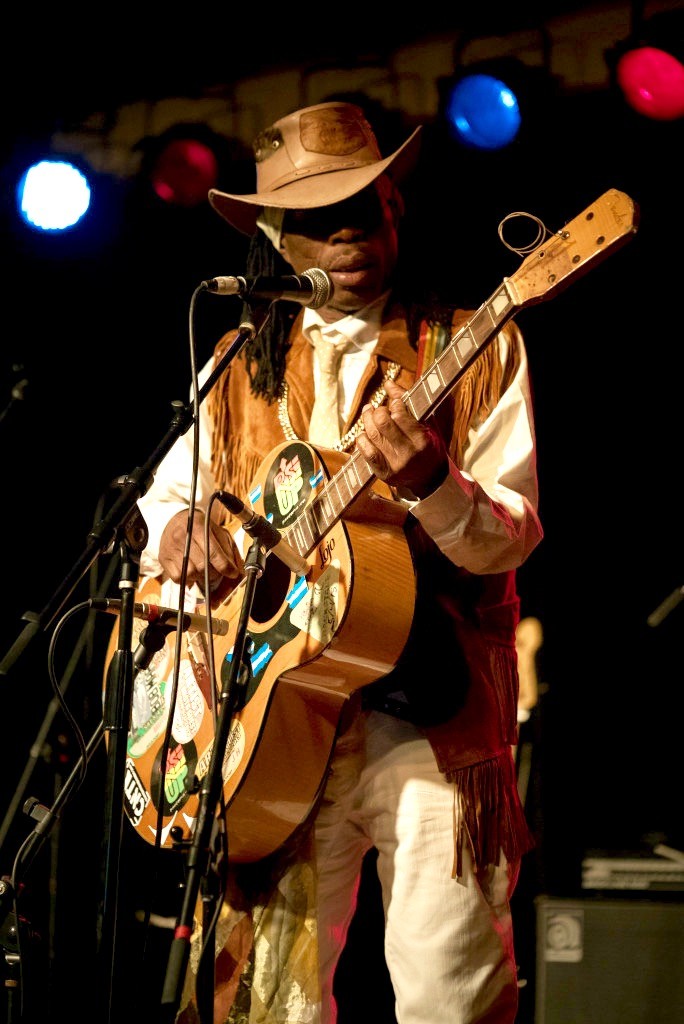 Brushy One String. Photo by Bennett Jackson[/caption]
Next up, the solo act with a solo string on his guitar, Brushy One String took the stage. Charged up on Michel's high energy, Brushy's first few songs were nearly drowned out by the chatter of the crowd. But the Jamaican's deep, beautiful voice, single-note guitar lines, and guitar-top percussion soon brought the focus back to the front of the room. Alternating a few covers with originals from an upcoming album, Brushy was captivating. Dressed as much as a cowboy as anything, he's the kind of singular artist that the attentive curators of globalFEST are so good at bringing to American audiences.
[caption id="attachment_27902" align="alignleft" width="640"]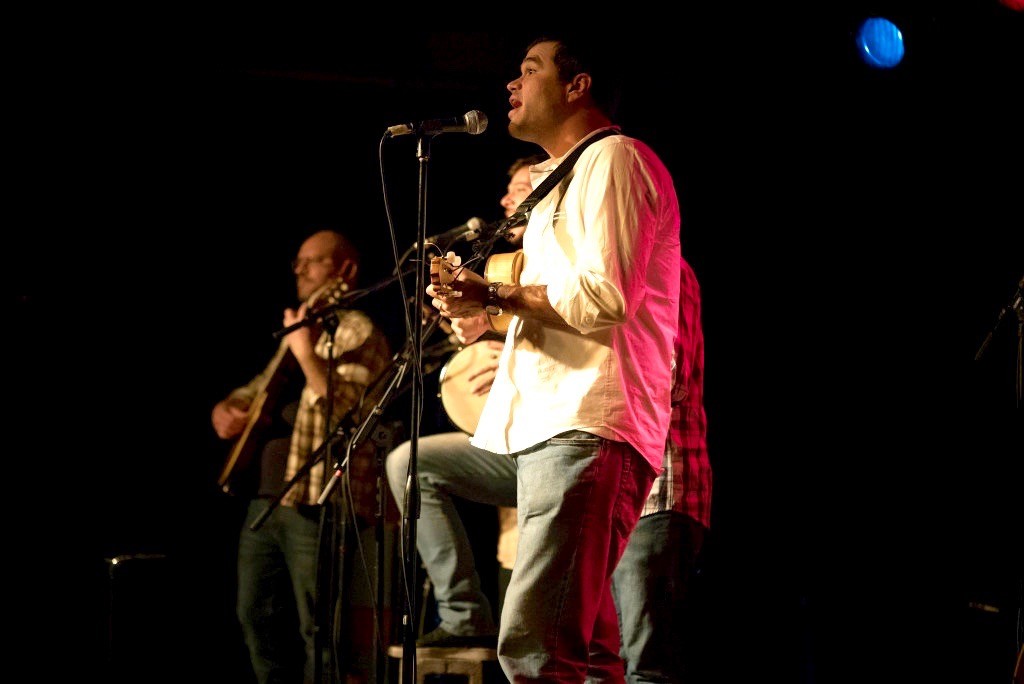 Casuarina. Photo by Bennett Jackson[/caption]
Rounding off the bill was the group who came from farthest away: Brazil's Casuarina. They bring a modern sensibility and tight male harmonies to the old samba and choro forms. They're also incredibly generous and playful performers, bantering with the crowd in Portuguese and then telling us, in English, to ask the Brazilians present what was said. Songs both old and well known—Dorival Caymmi's "Rosa Morena" dates back to the '40s—were met with equal fervor on what became a dance floor. The Brazilians were then asked to teach us how to actually dance.
The night ended far too soon, or so it felt. Carnival came back to life for a few hours in Brooklyn, but then we bundled up and returned to the cold.