Habibi Funk Announces "Eclectic Compilation" with Douaa's Loungy Moroccan Pop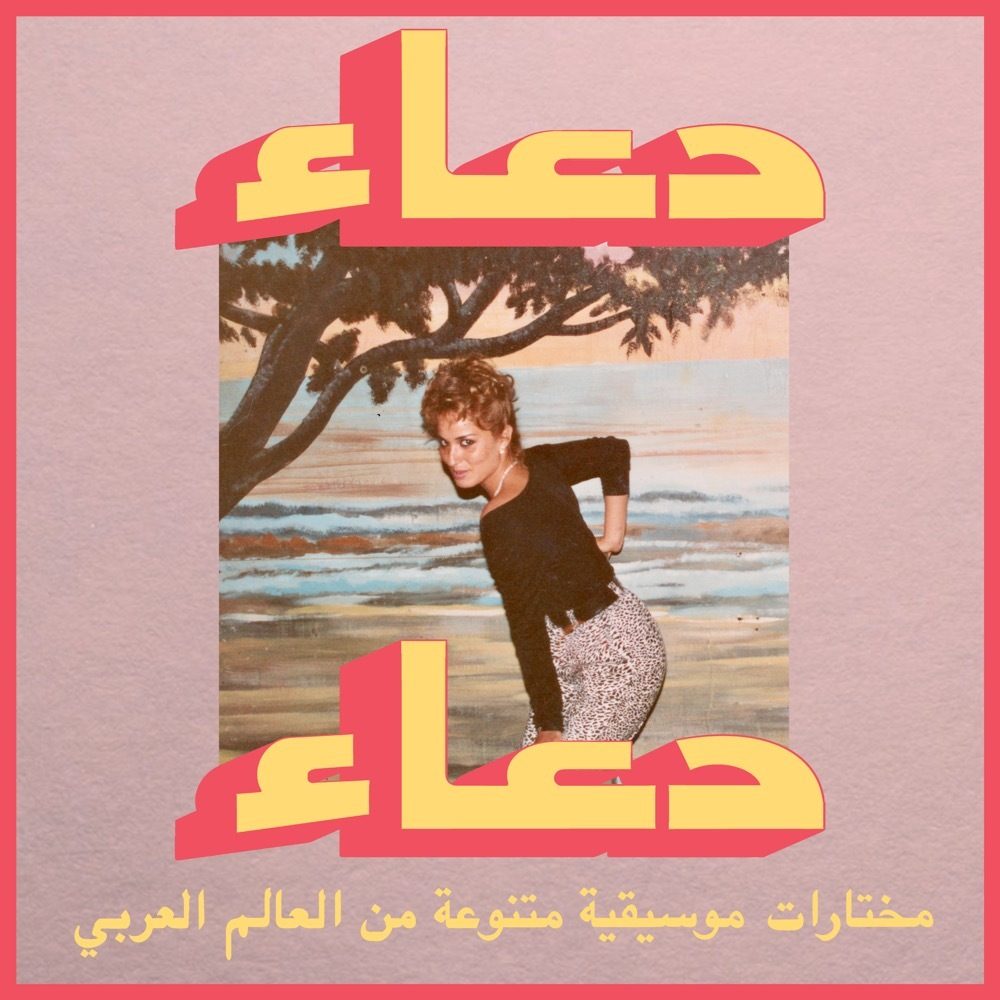 Habibi Funk, the ever-dependable reissue label, is announcing the latest chapter of their compilation of eclectic pop from the Middle East and North Africa of the '70s and '80s. The album drops on Aug. 6, but the label is leading things off with a very cool Arabic cover of the French tune, "Parlez Moi de Lui," by Moroccan singer Douaa.

Give it a spin right here:

The label's press release makes it clear that this isn't a survey of Arabic pop then or now, it's just some cool tunes they've come to love at the label, and as such, it's got a lot of variety. "The final body compiled for this record consists of some – at least for us – nichey pearls and often overlooked artists; resulting in a diverse range of styles from Egyptian organ funk, disco sounds from Morocco, an example of the lively reggae scene of Libya, political songs from Lebanon, soundtrack music from Algeria, a musical union between Kenya and Oman, and much more," reads the label's description. I'd like to weigh in and state there's a song on here that rips off the Bee Gees's "Stayin' Alive," with the vocal line down at least an octave and much raspier, that's worth the price of admission alone.

Habibi Funk releases, in addition to being great listens, reliably have great liner notes, and this one is no exception. You might be wondering, as I did, who is this Douaa anyway? Douaa's daughter, Reem Mitten, appears in the liner notes to explain that her mother was born to a singer and a composer and sang for friends up into the mid-1980s.

"'Parlez Moi de Lui" came to fruition due to a family visit to Belgium," Mitten says. "A music producer there had contacted my grandfather to ask if his daughter wanted to do a cover of the joyous French song 'Parlez Moi de Lui.' My mother then proceeded to translate the entire song into Arabic in one evening. The following day, she was recording the song. Another important experience!

"Although music was my mother's passion, her career did not exceed more than a few songs," Reem continues. "It had been a short and sweet experience but her life took a different direction. She went on to be a stewardess for Emirates Airline, having many different and amazing adventures. Shortly after a couple years she went on to meet my father Alan, an amazing Irishman. They moved to London, where they still reside, and had four children, me included."

So it's a pretty deep cut, but her artistry is getting a 21st century hearing. And that's just the lead track on a compilation that's just a chip off the tip of the iceberg.

Habibi Funk: An Eclectic Selection of Music From the Arab World, Part 2 is out Aug. 6 and available for preorder now.