Premiere: New Track From Vieux Farka Touré
You know, the Woodstock music festival got kicked out of the town of Woodstock too, so you can forgive Vieux Farka Touré for recording "The Woodstock Sessions" in Saugerties, New York—especially once you hear the song. In anticipation of an upcoming album and tour, we have the privilege of premiering this first single by Vieux Farka Touré. The song is called "Homafu Wawa." Vieux's work often references his homeland of Mali. In 2013, right after the territorial disputes between the Tuareg and Islamic rebels, he released an album called
Mon Pays
—"my country." Of this new work he says, "This song is an homage to the people in the north of Mali who resisted and endured the occupation of the jihadists. To all the women of the north who suffered violence and to all the men who met with tragic ends in the north." Out on April 7, the album's title is
Samba,
and it might have discovered the middle space between a live and studio album—the entire thing was tracked in front of an audience of about 50 people, as you can see in the video, but in a studio. Maybe they're not an "audience" but more as participants, since you can hear them singing on the album. Look, it just raises a lot of philosophical questions.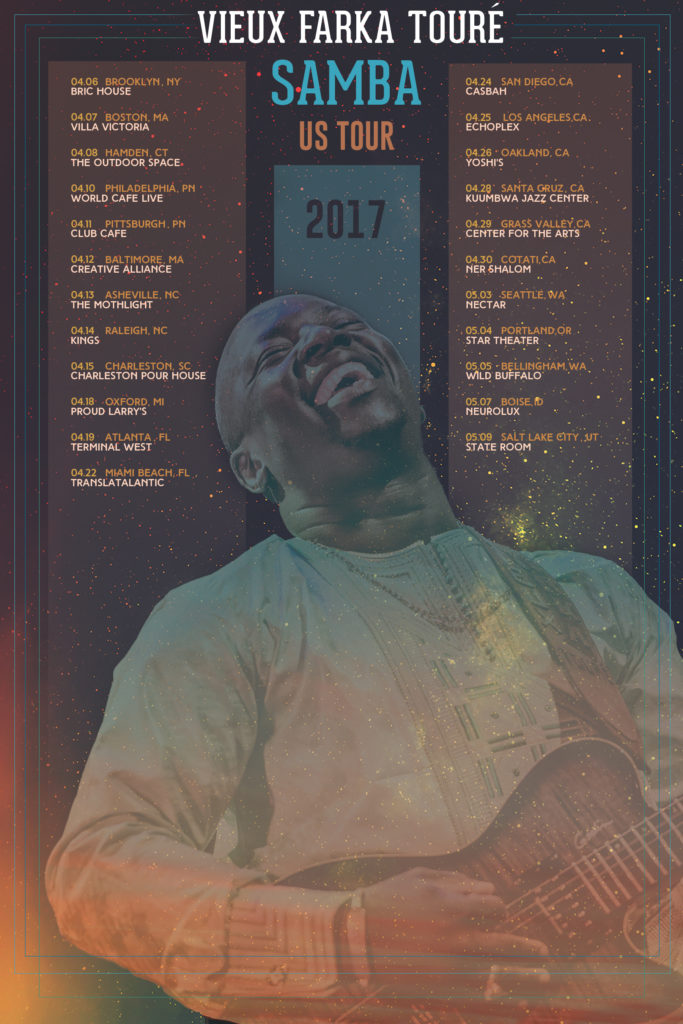 The album is now available for preorder from
Six Degrees Records
. Vieux's tour kicks off on April 6 in Brooklyn.