Hear A Track From Hugh Masekela and Tony Allen's Forthcoming Album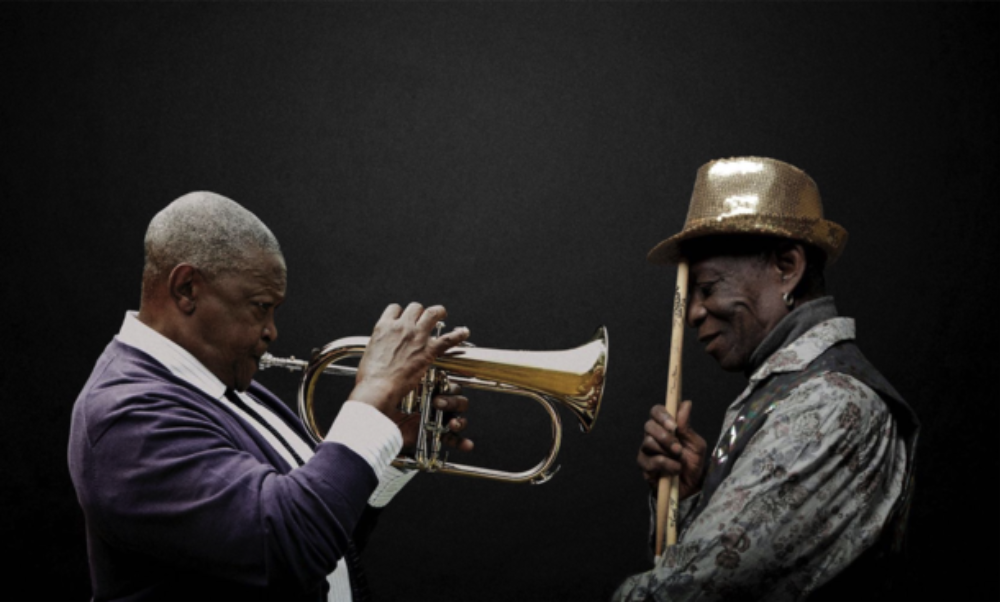 The first posthumous release from the late, legendary South African trumpeter, Hugh Masekela, is a collaboration with one of the few musicians in the world who may be his equal in stature: the great Nigerian drummer Tony Allen.
Hear the first very promising and very cool track, "We've Landed," from their forthcoming album, Rejoice, on World Circuit Records.
The two met back in the '70s, when Masekela was an apartheid-defying firebrand and Allen was anchoring Fela Kuti's Afrobeat sound. They had talked about making an album together ever since. It wasn't until 2010 when they happened to both be in the U.K. at the same time, and they were able to get together to work out a series of original compositions, a sort of "South African-Nigerian swing-jazz stew," according to Allen.
"The feeling was really good," Allen said via press release. "All of us were thinking we were going to follow it up with overdubs of percussion, keyboards, voices and so on. It was an exciting idea."
But before they could finish the album, they parted ways and the sessions were archived. Over the next eight years they'd run into each other at festivals and talk about the sessions, but before they could return to London together, in 2018, Masekela passed away.
The sessions took on new meaning—unfinished, but also valuable--a late missive from one of the giants of jazz. With the blessing of Masekela's estate, Allen and producer Nick Gold resumed recording in 2019.
The album is set for release on March 20 on World Circuit Records and is available for preorder now.