Hear Saint Ezekiel's Philadelphia Afrobeat Debut Dec. 4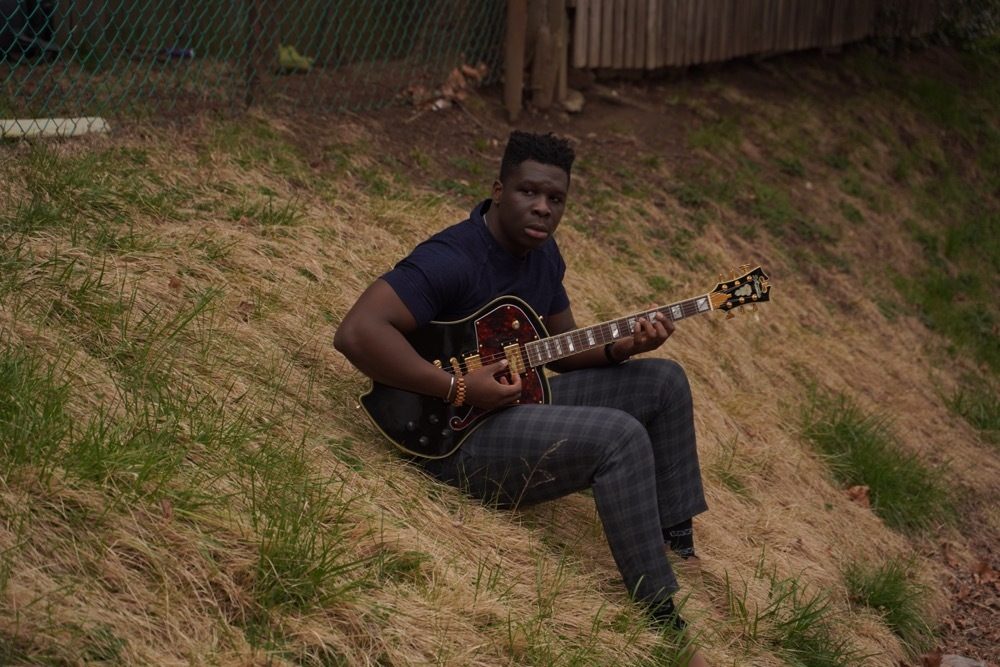 Keeping the cutting political commentary while rolling down the volume, Saint Ezekiel's debut album uncovers the funky connecting line between West Philadelphia, where he was born and raised, and the Afrobeat and highlife of his parents' Nigeria.
Everything Is Under Alarm will be independently released Fri., Dec. 4, but the two tracks Ezekiel has already dropped give a pretty good idea of what to expect on the full length: an Afrika '70-like commitment to the rhythm in every element from drum to vocals, tamed into confident, swirling, post-Kamasi Washington jazz and soul.
Lest you get the impression it's too heady, one track, "Ikeja," is a breezy, dreamy, flirtatious song that puts pop over a busy jazz shuffle before erupting into a counterpoint jazz guitar solo through a layered, shifting soundscape. Headphones are highly recommended.
The final song, "The Suffering Shuffle," overtly spells out the album's politics. Just as Fela Kuti railed against corrupt, indifferent politicians and police violence, Ezekiel meditates on the everyday injustices of the status quo, ending the album solemnly intoning the names of victims of racist American violence, etching into the musical record the names chanted in the streets of 2020.

Ezekiel's music is exploratory and futuristic, while also proudly harkening back to its forebears. If you can strike the right balance, as Ezekiel's music does, the "shoulders of giants" is a pretty firm foundation to build on.