Hear Siselabonga's Kora-politian New Single "Warnama"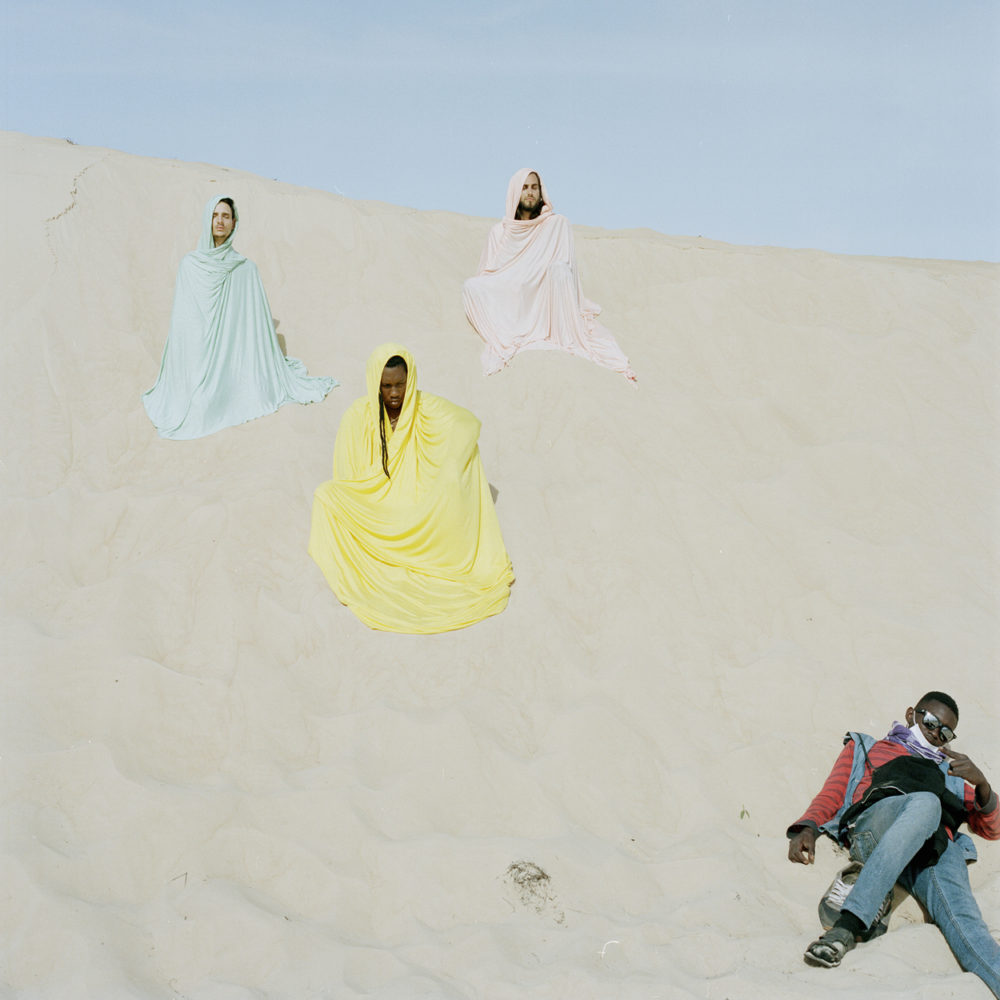 Anchored by the kora and voice of Tarang Cissokho, Siselabonga intertwines West African traditional music and Western guitars, continuing the work by the likes of Ali Farka Touré and Afel Bocoum but with personal, idiosyncratic touches. Grandson of Soundjoulou Cissokho, the crowned "king of the kora," Cissokho penned the first single and title track of their second EP, "Warnama," which starts paced with a dejected walk and builds to a slow-simmering electric guitar burn.
Hear it right here:
Although sung in Wolof, the song's inspiration was a familiar one—its title translates to "you cheated on me."
"One night at [drummer] Fabio [Meier]'s studio I got inspired and developed ideas for a new track, which resulted in "Warnama," Cissokho relayed via email. "At that time, we were touring Switzerland, every free night we had, we would spend it at the studio recording ideas. That same day I found out that my lady cheated on me. So I wanted to express this deep pain, somehow. Afterwards, Glauco [Cataldo] put some guitar on it, Fabio the drums. Boom! We had a nice moody demo."
It seems tidy from this distance, but the song expands to encompass the idea of cheating itself, how the Western world cheats the continent of Africa, how people exploit each other's trust. Heavy topics for a band that came together at Forest Jam in Madagascar and whose name is actually just a misheard Si, c'est bon, French for, roughly, "yeah, that's good." But that's a fusion band for you—the European and the African, the kora and the guitar, the personal to the political. Si bon.