Hear Zona Libre's Pan-African Bliss Mix: The Continent Vol. One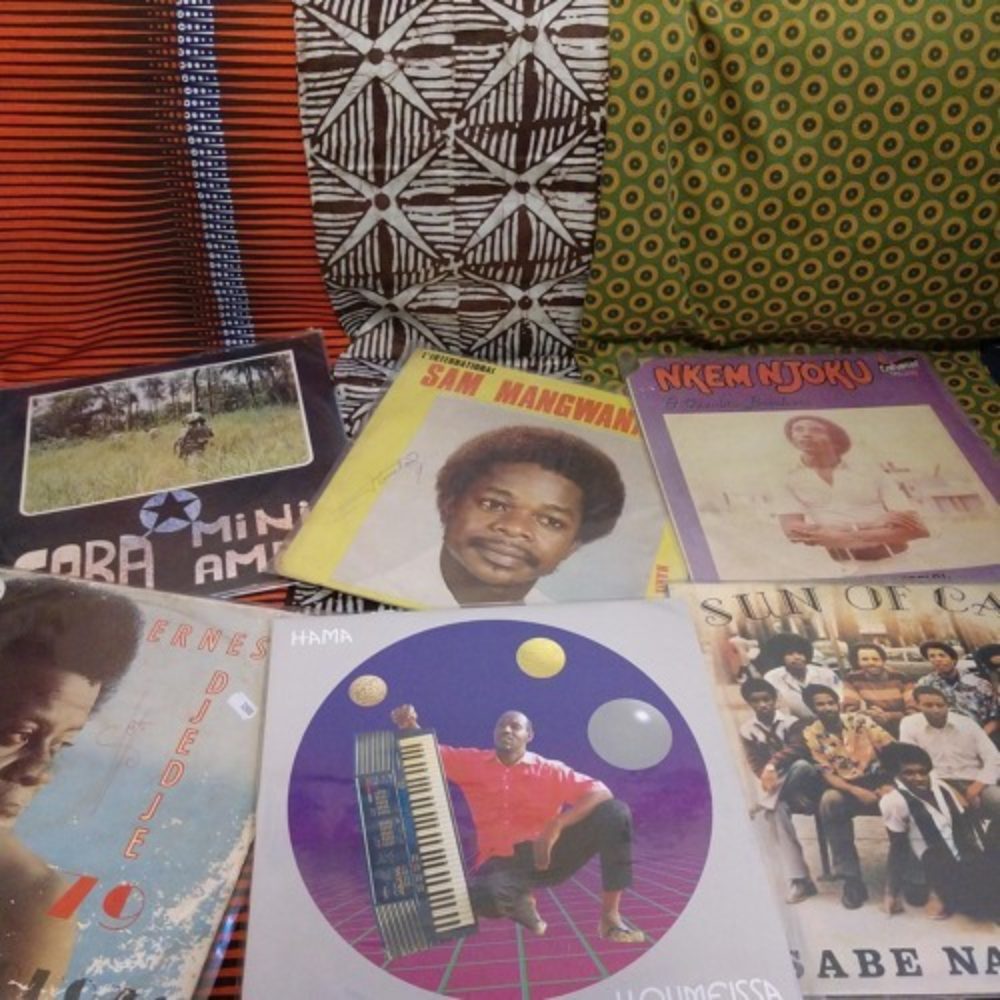 Our friends Ricardo Luiggi and Morgan Greenstreet—going by their nom de tunes "DJ Tres Dos" and "Modrums," respectively—comprise the crew Zona Libre. Known for spinning tropical favorites and deep grooving cuts at live events around New York—and on this very program—they're also working on a series of mixes focused on and drawn from Africa. Knowing his audience, Ricardo hit us up.
Afropop is honored to present "The Continent Vol. One":
The track list is at the bottom of the post, but curious about how something like this comes together, I emailed the DJs a few questions about process and selections.
"At our Zona Libre parties we're often challenging our dancers with genres of music they're less familiar with, particularly popular music from the African continent," Morgan said in an email. "Ricardo had been suggesting for a while that we do a mix series dedicated to the music of Africa, call it the Continent—dipping into traditional music and popular music across the ages and including some newer digital additions to our mostly vinyl sets.
"For our first edition we took a very intuitive approach, letting one selection inspire the next and trading off in mini-sets as we would during our parties as well...We started with Twi traditional music from Ghana and moved quickly to the brilliant singer Antoinette Konan of neighboring Ivory Coast. We got into some faster selections right away as well, from Guinean Bissau's Saba Miniamba to Cape Verde's Sun of Cap, and into the European club productions of Ghana's Kumbi Saleh (a record we learned about from digging in Afropop's archives for our Cuts From the Crypt program earlier this year) and the uptempo banger from Soukous System."
Both DJs related how much they liked each others' selections, a sign of a truly good working relationship. Ricardo gave some insight into how they picked what they did.
"For a mix like this, my instinct would be to follow a common formula that involves starting slow and gradually working up to the fast-paced stuff. In this mix, we kind of did the opposite. We got into the higher b.p.m.s pretty early on with the Lusophone and soukous tracks. By the end of song nine, I'm starting to wonder if we need to slow it down for people, knowing that it's Morgan's turn to pick and that he's happy to keep it fast. He picked the awesome Mahotella Queens track which slowed it down, and then surprised me with one of my favorite Thomas Mapfumo tracks, which I don't have on vinyl and hadn't heard in years."
Listening to long jams from the continent while working led me to Afropop, and this is nearly two hours of the deeply good stuff. Get those headphones in.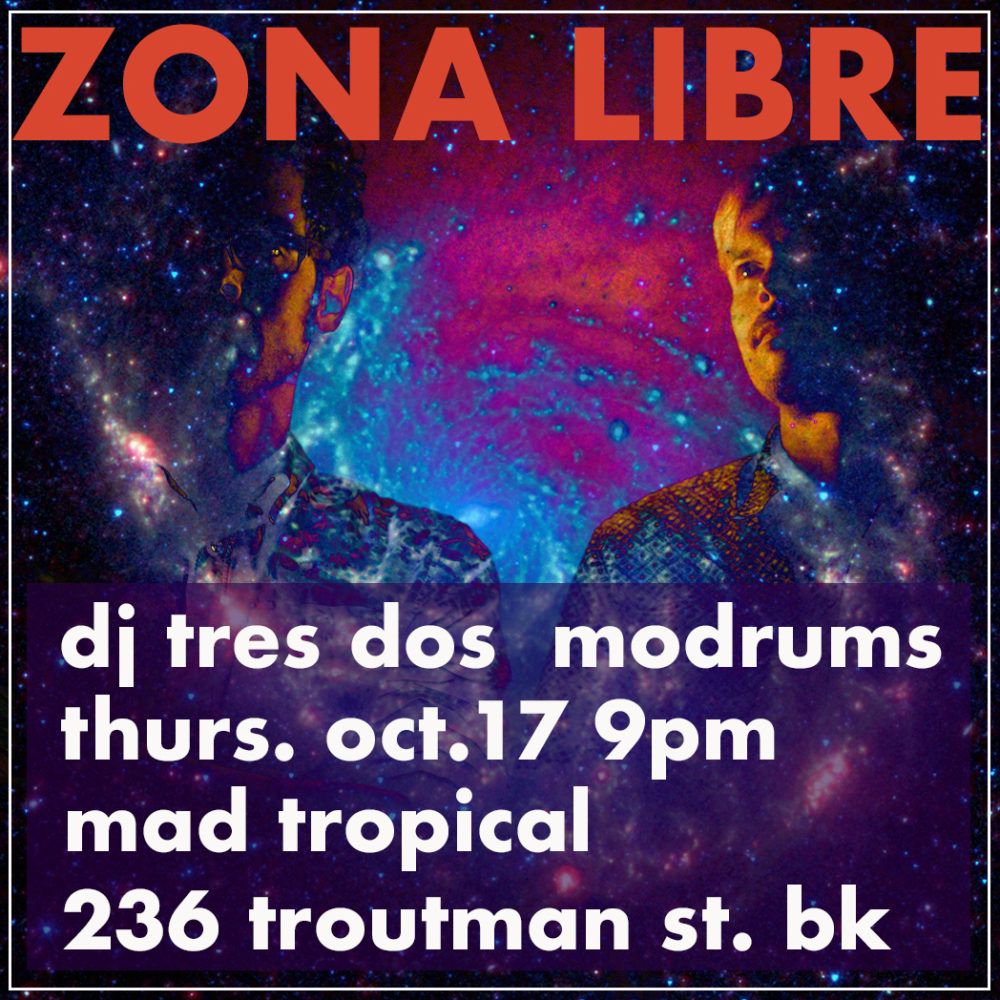 Also, if you're in the New York area, the guys are spinning at Mad Tropical in Bushwick tonight, Oct. 17, as they do on the third Thursday of every month.

Here's the track list: song and then artist:
1. "Okafu Nyi" - Kamkam
2. "Kokoloko Tani" - Antoinette Konan
3. "Gina" - Saba Miniamba
4. "Introdução Sun Of Cap" - Sun of Cap
5. "Eku Egbemi" - Kumbi Saleh
6. "Tounde" - Soukous System
7. "Samba" - N'Kassa Cobra
8. "Funana" - Tulipa Negra
9. "Solo Na Mutsai" - Devera Ngwena Jazz Band
10. "Asambeni Bafana" - Mahotella Queens
11. "Nyoka Musango" - Thomas Mapfumo
12. "Dougna" - Bembeya Jazz National
13. "Sanku San" - Tohon Stan
14. "Yo Pop Music" - Segun Adewale
15. "Alalo Moko" - Dele Abiodun
16. "Ije Eluwa" - Nkem Njoku and Ozzobia Brothers
17. "Ziglibithy" - Ernesto Djédjé
18. "Oye Odo" - Pat Thomas and Ebo Taylor
19. "Ashiko" - Orlando Julius
20. "Bobo" - Felix Lebarty
21. "Supafrico Part II" - Bunny Mack
22. "Danca Danca T'Manche" - Val Xalino Silva
23. "Yee Ye Aka Akawantoum" - The Lumba Brothers
24. "Maria Tebbo" - Sam Mangwana
25. "Onwu Egbue Nwa Kpalakuwe Lua Uno" - Ejemili Age Grade Society Onitsha
26. "Arissna Laâziz" -Hamid Zahir
27. "Moulana" - Electric Jalaba
28. "Dounia" - Hama