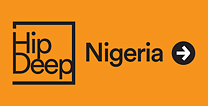 Nigeria is Africa's most populous country and the birthplace of some of its most enduring music styles: juju, fuji, Afrobeat, Naija pop, and some would say, highlife—though don't tell that to a Ghanaian! Today's Nigerian popular music unquestionably dominates the airwaves and dancehalls of the continent, and its overall entertainment industry—film, television, literature, fashion and more—is a model of achievement studied and emulated by African entrepreneurs everywhere.
Afropop Worldwide launched on American public radio in 1988, after its creator Sean Barlow experienced Nigerian juju star King Sunny Ade full force in concert in 1983. In 2017, the program comes full circle with an in-depth, five-part series delving deeply into music, history, art, politics, religion and life in four regions of this vast and varied nation.
In the fall of 2016 and winter 2017, three Afropop producers spent over two months gathering music and interviewing artists, activists, scholars and other players in the music scenes of Lagos, Port Harcourt, Kano and Edo State. The result is Afropop's most ambitious undertaking to date, a set of radio documentaries and Web offerings that add up to a profound musical portrait of Nigeria.
In March, Afropop produced the program "Hip Deep in Nigeria Preview," a lively, wide-ranging journey hosted by Georges Collinet and the three series producers, Banning Eyre, Sean Barlow and Morgan Greenstreet.
Hip Deep in Nigeria is funded by:


PROGRAMS:
Highlife—West Africa's pioneer popular music of the late colonial and independence periods—has mostly faded from popularity in 21st century Nigeria. However, highlife is alive and well in Edo State, 300 kilometers east of Lagos, and the center of the former Benin Empire. Edo highlife musicians fill the role of traditional musicians by animating community ceremonies such as weddings and funerals, and praising prominent members of the community, in exchange for "financial love." This traditionalism is also progressive: Edo highlife music draws on traditional genres like asonogun, ojeke, agbi, ivbiagogo, and ekassa, and musicians continue to incorporate instruments and styles from neighboring Yoruba communities and Western popular music. In this Hip Deep program, we'll hear how Edo highlife musicians have found sustainable careers by simultaneously rooting their music in their local communities and appealing to diasporic enclaves in Europe and the United States. Their local support has even allowed certain musicians to broach political themes, singing in support or in critique of specific politicians, a rare occurrence in contemporary Nigeria. We'll hear from legends and innovators including Sir Victor Uwaifo, Ambassador Osayomore Joseph, and Alhaji Waziri Oshomah, as well as current stars including Dr. Afile, Akobeghian and Johnbull Obakpolor. Produced by Morgan Greenstreet and Austin 'Maro Emielu.
Features:
Sir Victor Uwaifo, Superstar: In His Own Words
Austin Emielu: Edo Highlife as Progressive Traditionalism
Edo Highlife Discography and Mixtape
---
The massive Niger River Delta is a fantastically rich cultural region and ecosystem. Unfortunately, it has been laid low by the brutal Biafran War (1967-70) and by decades of destructive and mismanaged oil exploration. This program offers a portrait of the region in two stories. First, we chronicle the Biafran War through the timeless highlife music of Cardinal Rex Jim Lawson, perhaps the most popular musician in Nigeria at the time. Then we spend time with contemporary musical activists in Port Harcourt's waterfront communities and in oil-ravaged Ogoniland to hear how music is providing hope for these profoundly challenged communities. The program features new and classic music, the words of Nigerian scholars, musicians, activists and veterans of the Biafran War, concluding with an inspiring live highlife concert on the Port Harcourt waterfront in which rappers and highlife graybeards come together to imagine a better road ahead. Produced by Banning Eyre.

Features:
Mark LeVine On the Niger Delta and More
---
Kano State in northwest Nigeria is a land of paradox. The ancient home of the Hausa people, it has ties back to the oldest civilizations in West Africa. Muslim since around the 12th century, the region remained largely self-administered during the era of British colonialism, and never significantly adapted Christianity or Western culture and values as in other parts of Nigeria. In 2000, Kano instituted Shariah law. But by that time, the city of Kano was also the center of a large and active film industry, dubbed Kannywood. And it would soon be home to a nascent coterie of hip-hop artists. There have been a series of high-profile conflicts and crises between these forces of religion, politics and art in the years since. But as the Afropop crew discovered, Kano has achieved a delicate balance that allows film and music to continue apace under the watchful eye of clerics and a censorship board. We visit studios producing local nanaye music, with its echoes of Hausa tradition and Indian film music. We also meet young Hausa hip-hop artists striving to develop careers under uniquely challenging circumstances.
Features:
Abdalla Uba Adamu: Music, Film, Culture and Religion in Northern Nigeria
Carmen McCain: The Culture of Kannywood
---
Beneath the gloss of Nigeria's contemporary pop, older roots styles, mostly derived from Yoruba tradition, still thrive. In this program, we meet four top stars of fuji music, the percussion-driven, message-heavy, and occasionally profane trance music that animates weddings and parties on a daily basis in hidden corners of Lagos. Rival "kings" K1 de Ultimate and Saheed Osupa, and a rare woman of fuji, Salawa Abeni, take us inside the rough and tumble of an exciting musical subculture little known outside Nigeria. We also meet juju legend Shina Peters and meet up-and-comers on the Lagos roots scene. This program fills out our Hip Deep portrait of a vibrant African city where music holds the keys to a tumultuous collision of cultures and peoples. Produced by Banning Eyre.
Features:
Heavy, percussive club beats with irresistible hooks and street-wise raps in Yoruba, Igbo or pidgin English—Nigerian pop music, increasingly known by the much-debated term Afrobeats, is the sound that moves Lagos and the sound of Lagos that moves the world. But it wasn't always this way! Starting in the early 1990s, a new musical movement was born in Nigeria. Ten years into a series of military dictatorships that almost completely destroyed the Nigerian music industry, artists including Junior & Pretty, the Remedies and Plantashun Boiz brought a new, youth-centric style drawing heavily on r&b, hip-hop and reggae, with plenty of local style. Twenty years later, this music has exploded from the margins to the Nigerian mainstream and grown into an international pop music phenomenon, spreading across the African continent and influencing U.S. and U.K. tastes. Musical, political, cultural, technological and economic developments have turned the sound of Lagos pop music into a massive industry of artists, labels, radio and television stations, video directors, PR firms and more. We'll hear the story of the birth and development of this scene straight from the influential and foundational figures who lived it, including 2Face Idibia (2 Baba), DJ Jimmy Jatt, Sound Sultan, Eedris Abdulkareem, and Kenny Ogungbe of the legendary Kennis Music label and Ray Power FM. We will also hear from current stars including Iyanya, Yemi Alade, Adekunle Gold and Flavour, visit Clarence Peter's music video studio, and hear from the producers who define the sound, including Young John, Ikon and Cobhams Asuquo. Produced by Morgan Greenstreet. Hosted by Siji Awoyinka.
FIELD REPORTS:
#1: Hitting the Ground Running
#5: Port Hartcourt-Biafra and Oil
Extras
In recent months, three Afropop Worldwide producers–Sean Barlow, Banning Eyre and Morgan Greenstreet–have been working in four different regions of Nigeria to gather material for the upcoming five-part Hip Deep in Nigeria series. In this program, the producers sit down to talk about their experiences, share favorite stories and tracks, and preview Afropop Worldwide's most ambitious field project in our 30-year history. We'll hear Naija pop, fuji, nanaye film songs and Hausa hip-hop from the north, and highlife from Edo and Rivers States.
Fela Anikulapo-Kuti would be 79 years old this month, had he not died from complications of AIDS in 1997. By the time of his death, Fela was the inventor of the enduring and influential Afrobeat music style, the composer of an enormous body of music, and one of the bravest political voices in 20th century African music. It is fair to say that no African musician before or since has sacrificed more for the principles he believed in. Nigerian history and music have barreled forth during the two decades since Fela left us. A powerful new generation of Nigerian musicians have emerged in that time, and the music they now champion has been dubbed "Afrobeats," an appropriation of the name Fela gave his original sound during its heyday. The youngest artists on the scene today have no direct memory of Fela, though his legacy is impossible to escape. In this program, we hear from current day Nigerians from multiple generations and genres—fuji, juju, hip-hop (Afrobeats) and highlife—on how they remember this musical giant, and how they reckon with his complex and challenging legacy. Produced by Banning Eyre and Morgan Greenstreet. Hosted by Sahr Ngaujah.