Juju Through the Ages: A Highly Limited Discography
Juju--the other Nigerian music. Defined by loping grooves, call and response patterns that blur rhythm, melody, and meaning to the point of fusion, and a truly gorgeous instrumental palate, juju has an extraordinary amount to offer. But, primarily sung in Yoruba, dense with aphoristic content, and tied to a praise-singing business model that encouraged extensive catalogs, it can also be a tough nut to crack. Which is why we offer you, dear reader, our rough guide to juju, a collection of its crown jewels.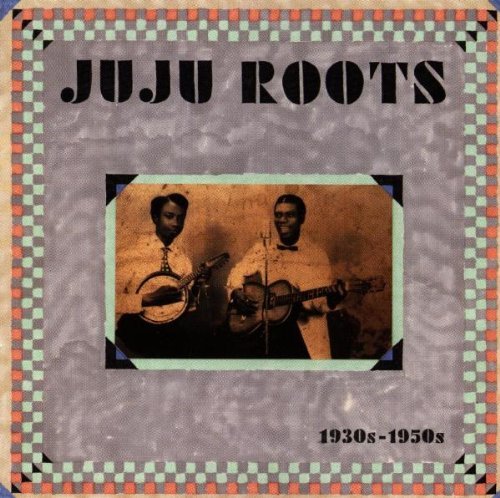 1) Juju Roots- 1930s-1950s This compilation features some of the earliest recording artists whose music was described as juju. From Tunde King, credited by some as the founder of juju music, to Ayinde Bakare, most of the groups featured on these recording used banjo, mandolin, guitar and tamborine or shekere and a drum, though not the Yoruba Iya-ilu dundun drums which would come to define the sound of later juju music. Highlight? The Lagos Mozart Orchestra playing the highlife "Ore Mi Kini Se?" Tuba is where it's at!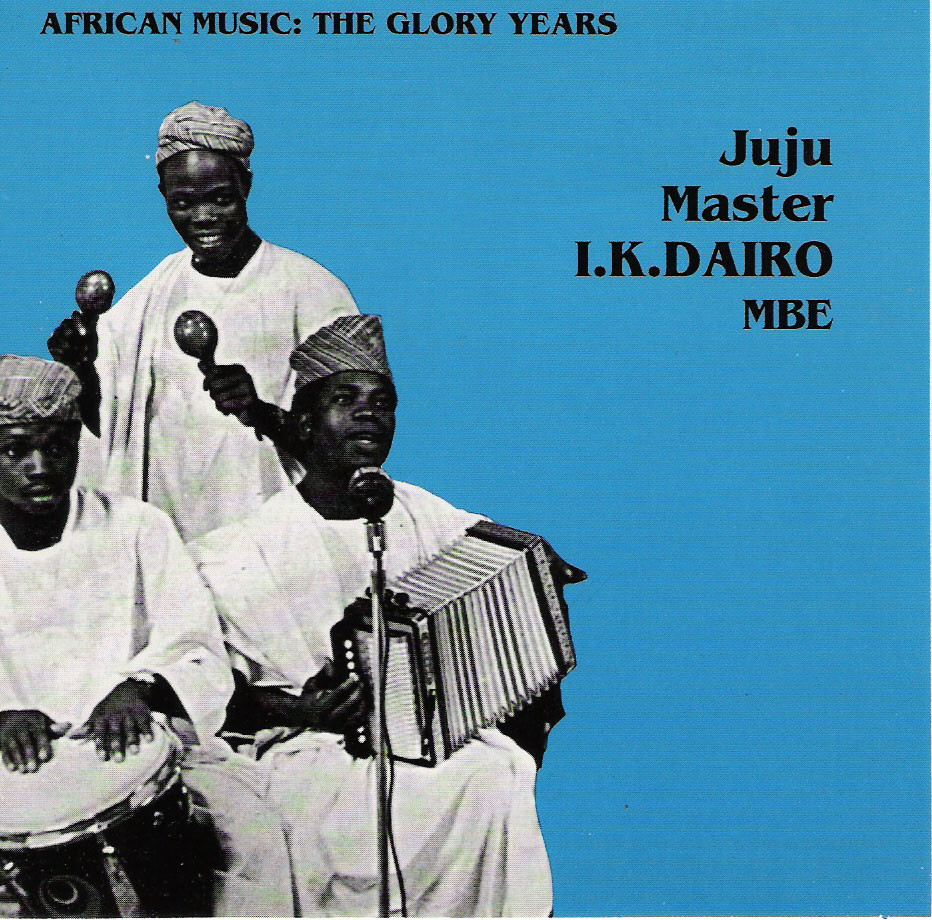 2) Juju Master- I.K. Dairo This compilation of I.K. Dairo & His Blue Spots' hits illustrates some of the developments that juju underwent in the 1960s. Dairo's band included new instrumentation such as Dairo's accordion, the omnipresent electric guitar, and much more present percussion.
3) Miliki Sounds-Chief Commander Ebenezer Obey By many accounts, Chief Commander Ebenezer Obey is the musician responsible for placing the Yoruba dundun talking drums in the forefront of juju music. His dynamic drummers incorporated drummed Yoruba proverbs into popular music, and his electric guitarists soared to new heights. Obey still performs to this day, in fact we saw him at a commanding performance (cough cough) at SOBs in NYC very recently. You can watch Sahara TV's coverage of Obey's visit here.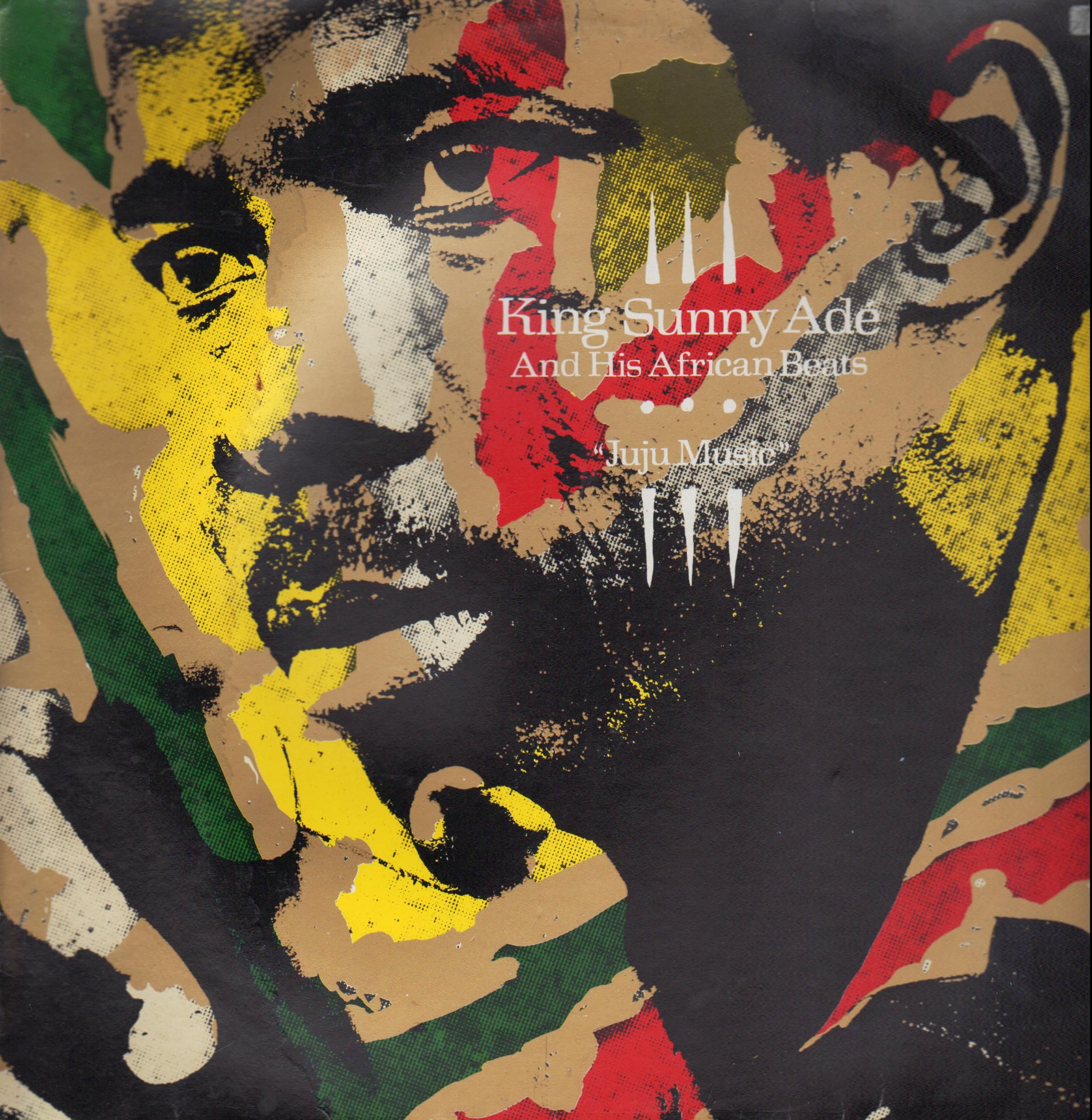 4) Juju Music-King Sunny Ade- In many ways, King Sunny Ade's major label debut launched African music in the global market and helped define musical categories such as 'Afropop' and 'World-beat.' Ade was already immensely popular in Nigeria, partly for the innovative use of the American pedal steel guitar. With the guidance of French producer Martin Meissonnier, Ade shaped his long-form style of juju into shorter songs for this record, making juju more easily palatable for Western audiences. The follow-up album, Syncho System, is also amazing. Watch Ade and the band playing the title track live from London, 1984! Check out our Hip-Deep program and interview with the master, King Sunny Ade.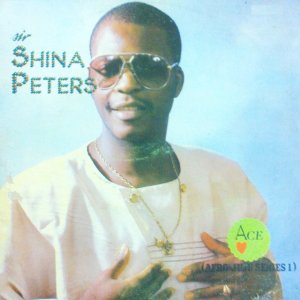 5) Ace (Afro-Juju Series 1)-Sir Shina Peters. This album, the first from Sir Shina Peters as a leader, went double platinum in Nigeria, in 1989. On this album, Peters intentionally combined two forms of popular Nigerian music that had hitherto been musically and ideologically opposed: juju and afrobeat. When Fela Kuti spearheaded the afrobeat musical movement, it was in direct opposition to the culture of juju, which was built around traditional Yoruba drumming and praise poetry. While Fela's afrobeat used more Western instrumentation and focused his lyrics on Pan-Africanism and political liberation, most juju musicians unabashedly praised politicians and the rich, in the hopes of financial patronage. While King Sunny Ade's juju was clearly influenced by afrobeat, especially in the guitar parts, Shina Peters took it further by increasing the tempo from juju's stately swing to afrobeat's uptempo attack. While Shino Peters keeps his lyrics topically light, the grooves are pretty heavy. Check out this original video for his entire sophomore album, Shinomania. "London Bridge" anyone? Also, this live performance from the 2005 Abuja carnival includes an uptempo juju version of Fela's downtempo classic "Water No Get Enemy."
Juju music has long since fallen out of mainstream popularity in Nigeria, however, there are still some promising young artists in the scene. One such notable artist is London-based artist Sunday Adeola Ogunyemi, known as Sunny Melody, who tours internationally but has yet to release an internationally available album. Sounds great though! Check out this live video of Melody and his band, the Dulcet Sounds, playing some sort of party in London.
Want to use your eyes along with your ears? There are many excellent scholarly articles and books about the history of Nigerian juju music, including Juju: A Social History and Ethnography of an African Popular Music by Chris Waterman, which we highly recommend. That's all for now folks. You do your juju homework and we'll do ours.