Kenge Kenge Comes to Brooklyn June 8
Core members of the Kenyan Luo roots band Kenge Kenge are in the U.S. through June finishing up a residency at Kent University in Ohio. On a swing through the New York area, the acoustic quartet will perform at the Soapbox Gallery in Brooklyn on Wednesday, June 8. It will be a joyous evening of song and dance featuring the one-string orutu fiddle, the eight-string nyatiti lute, the asili flute, plus percussion and vocals. Anyone who saw this band's 14-piece formation at Lincoln Center in 2011—the last time they played New York—knows that this is truly enchanting act, and it will be a treat to see them in an intimate gallery setting.
Kenge Kenge formed in the mid-1990s, showcasing the folkloric Luo roots of Kenyan benga music, one of the most lively electric guitar dance band sounds of the 1960s and '70s. The band's international debut recording, Introducing Kenge Kenge (World Music Network, 2007) was critically acclaimed and launched them on a series of world tours.
We reached the musicians by Zoom in Jersey City. Percussionist Boniface Mango proudly touted the band's 20-plus year history. Lead singer and orutu player George Achieng Odero explained that the band split off from a larger choir of pan-Kenyan musicians. "The aim was to maintain our culture so that our traditional music does not die, because most of the people who were doing it are no longer there."
"Kenge Kenge has two meanings in Luo," said Odero. "One is a singer or performer who is perfect, second to none. The other meaning is a collection of small instruments. If you bring them together as we do, you call it Kenge Kenge." In Kenya, the band performs at weddings, parties, ceremonies and arts centers. Music piracy is such that recordings have never been a reliable source of income.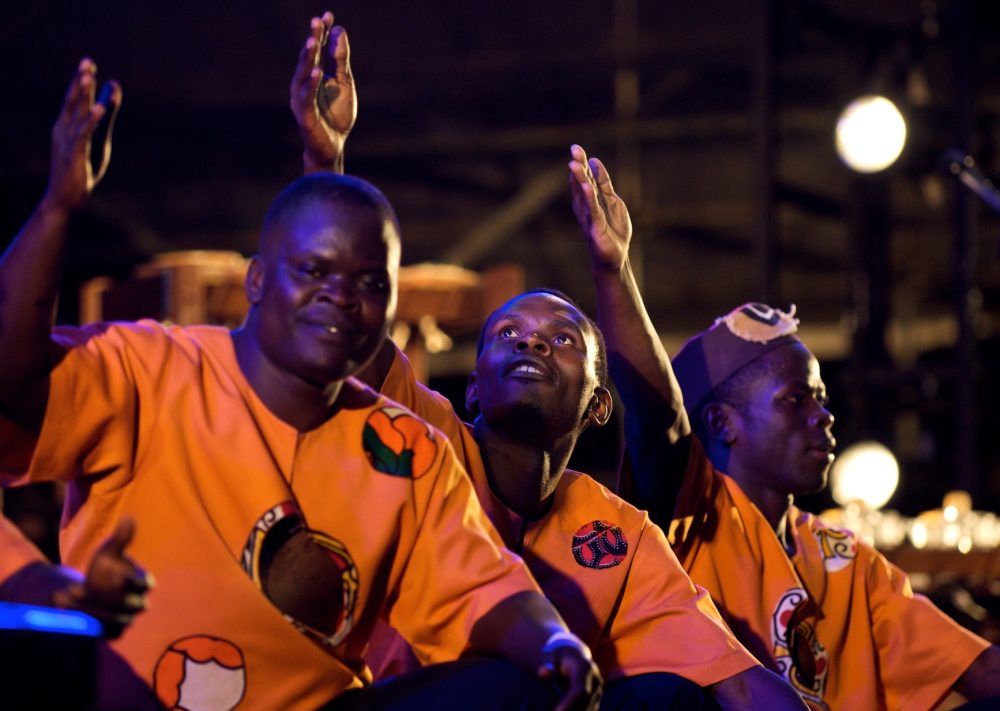 The current tour features the group's acoustic instruments. In a full lineup, there would be drums, guitar and bass. The group will perform songs from their most recent album, Opogore, which will be available at the show. Songs range from the celebratory to the romantic and to the instructive. A signature song, "Mambo Pole Pole," encourages people to learn from those who are more talented or skilled than they are. "We are not just doing it for fun only," said Odero. But even for those who don't speak Swahili, there is plenty of fun to be had!
This concert is sponsored by Safari Yangu, a community organization aimed at supporting immigrants in the U.S. through storytelling and performance arts.