Kinté, Le Prince Héritier Releases New Single: "Djula"
Kinté, Le Prince Héritier (born Deguet Koné) is a 20-year-old artist from Cote d'Ivoire currently in New York City. The first part of his stage name, "Kinté," refers to Kunta Kinté (Toby Waller) from Alex Haley's TV miniseries, Roots. The second part of his nom de scène, "Le Prince Héritier," can be translated from French to mean "The Crown Prince." Kinté chose the name to link himself not only to slavery but to royalty, and also to create a positive story which will eventually inspire all his people.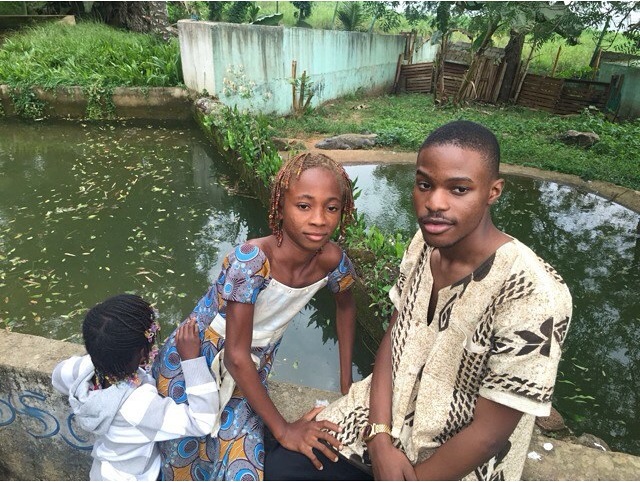 Leaving his homeland early on, Kinté was confronted by a culture other than his own. He realized that he had to fight to stay attached to his African culture. He chose music as the path, or rather, the voice that seemed most legitimate, which he says allows him to stay in constant contact with his ancestors and African colleagues but also as a means to remind his generation how important it is to look for their inner light which could inspire the world.
Easily familiarizing himself with Malian and Manding music, he was inspired by artists such as Salif Keita, Mory Kanté, Ali Farka Toure, Oumou Sangaré, Toumani Diabaté. He met the producer Ibrahim Keita, an Ivorian in Washington D.C., with whom he shared the same goals and values. Kinté, Le Prince Héritier and Keita decided to join forces to bring Africa and its cultures together on another level; mixing the old with the new, and making it cool again for new generations to appreciate their heritage.
[caption id="attachment_27448" align="aligncenter" width="640"]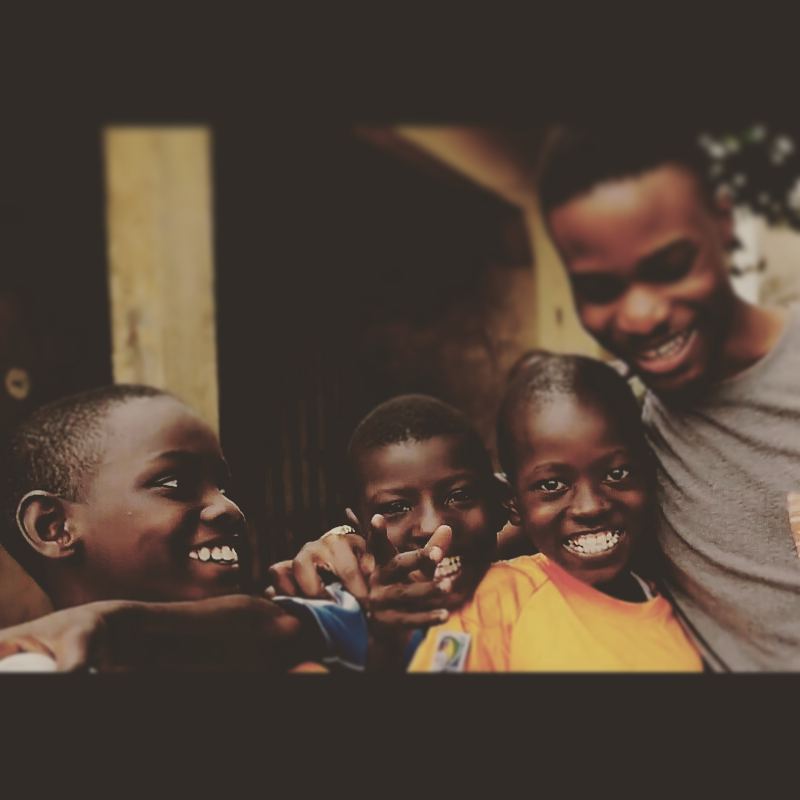 Kinte with the new generation[/caption]
They worked together on the EP called Ascension: Le Chemin Vers Mes Racines, meaning "Ascension: The Path Toward My Roots." The EP's title has several interpretations. One is the act of rising or ascending, but one must have the courage to sacrifice all he has for something greater. For Kinté, ascension is the path towards his cultural roots as an African child and his divine roots as a human being. The goal of the EP is to inspire all Africans, all Kintés, all crown princes, to believe in themselves and in the ability to do greater things than they thought they could--to unite, inspire, evolve, emancipate, and to let their inner lights shine on the world.
The story of Ascension: Le Chemin Vers Mes Racines began Jan. 16 on Soundcloud with the release of "Djula" on Youtube. Djula (or Dioula) is a Manding language spoken mostly in West Africa. Djula is also a name given to successful Manding merchants. "Djula"'s video was shot in summer 2015 in front of the Banco National Park at Abidjan, Cote d'Ivoire. It was with the help of the FENACODOCI, (The National Federation of the Dozos Brotherhood of Cote d'Ivoire) that Kinté, Le Prince Heritier, united all generations. The Dozos, who are traditional hunters, and a griot named Zarkawi Djatta are featured on the song, along with Kinté himself and a handful of adorable kids who wanted to be in the video.
[embed]https://www.youtube.com/watch?v=eqcHF75V6M8[/embed]
In the "Djula" clip, Kinté warns his people that they should become wiser, and that they should stop waiting for help, and to go ahead and make the changes they want to see in the world. The message is sung by Kinté in French and by Zarkawi Djatta in Malinke.