Los Ángeles Negros Pay Tribute to Late Guitarist Mario Gutiérrez
The Chilean band Los Ángeles Negros held a conference in Mexico City on Jan. 20 commemorating the death of guitarist and founder Mario Gutiérrez. Family, friends and press as well as original band members Sajid Abad, Raul Gasca and Jhonny Antonio were guests at the heartwarming presentation.
The group has been performing since 1968, changing its lineup frequently over the past 50 years. The first lineup is the best known, consisting of singer Germain de la Fuente, Mario Gutierrez, keyboardist Jorge Gonzales, bassist Miguel Ángel and drummer Luis Ortiz. The band pioneered the bolero-beat and rockmántica genres of Chile that combine elements of rock and bolero. Their debut album Y Volveré (1970) reached major success and launched a tour of South and Central America. Their popularity during the '70s was comparable to Beatlemania, with lots of media attention and masses of female fans awaiting them at airports. Since their stardom, other Latin acts began performing bolero-influenced rock, such as Los Galos, Los Golpes, Los Pasteles Verdes and Los Terrícolas. Los Ángeles Negros' sound and influence is also heard in some of today's cumbia bands such as Los Bukis and Los Ángeles Azules.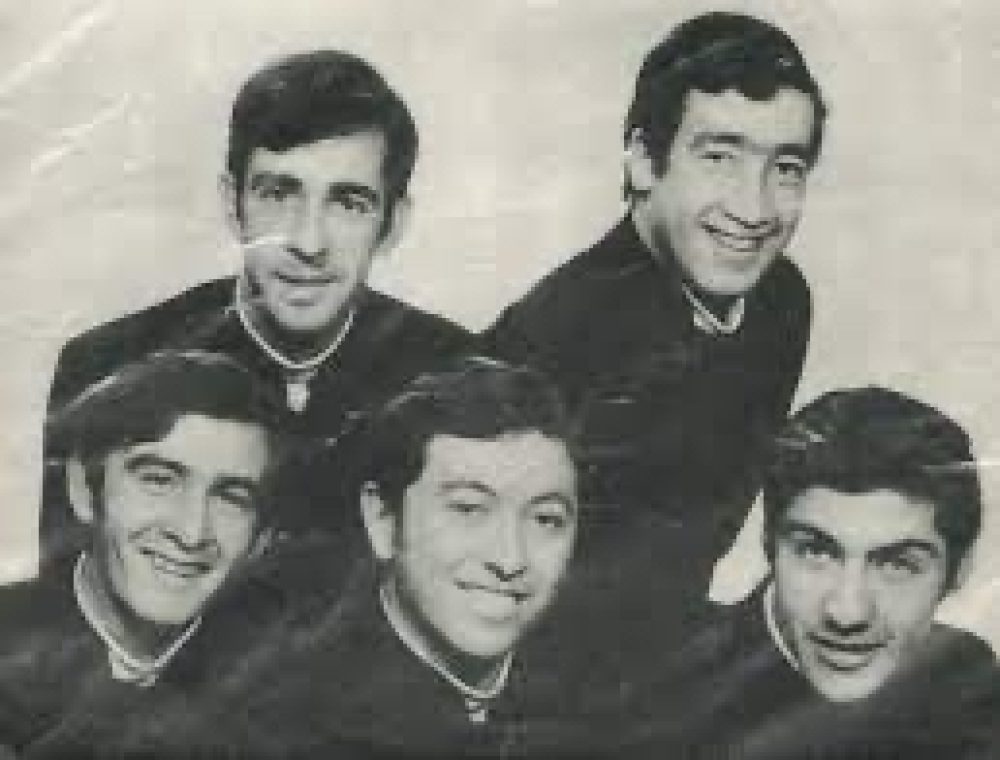 Mario Gutiérrez was the last member of the original and most influential lineup of the band. Over the years there have been legal disputes between Gutierrez and the former members of the band, who continued with similar band names. Former vocalist Germain de la Fuente named his band Germain y sus Ángeles Negros, and former drummer Guillermo Lynch's band is Los Ángeles de Chile. Gutiérrez was said to refer to them as "pirate musicians."
Gutierrez was the main founder of the original band and was al frente [in charge] of the members for the past 52 years, as Jhonny Antonio commented for Milenio News. The band finds this new chapter to be difficult since they have lost the esencia [essence] of the band, as keyboardist Sajid Abad explained. The band hopes to keep the spirit of Mario's work and the essence of the band alive through new members: Daniel Navarro on drums, guitarist Giovanni Perez, and singers Alan Sosa and Jaziel Muñoz.

During the press conference the bassist noted that things have not been easy for the band recently. Despite the band's loss and challenges they hope to maintain their tour dates for Feb. 11 at the Salon Rojo in Toluca, Mexico and for Feb. 19 at the Salon Tecate in Pueblo, Mexico. The band plans to perform in Mexico until further notice and reassures that performances announced elsewhere are fake bands.