Manolo Raps at the Atlantic Music Expo
In our most recent Closeup podcast, we meet Manolo, a 35-year-old rapper from Praia, Cape Verde trying to find a foothold in the country's overcrowded music scene.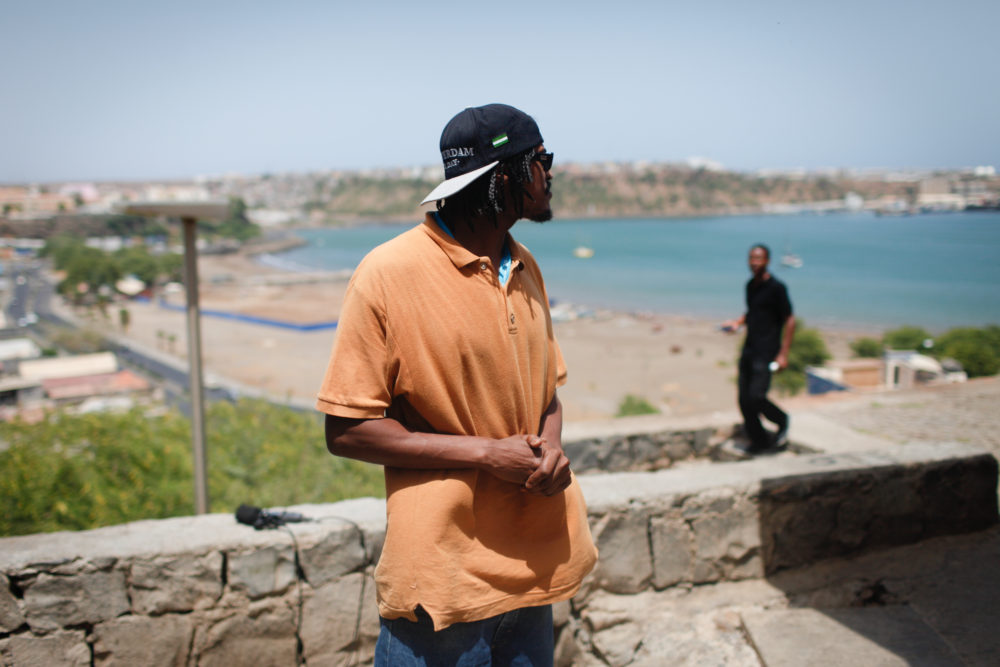 Manolo spent most of his life in Rotterdam, learning his perfect English from hip-hop and cartoons. He proudly explains that his hip-hop diet, then and now, is old school: the rappers who were just "doing it for the art." (He cites Big Pun, Mobb Deep, DMX as examples.)
These days, too many young Cape Verdean rappers don't have that foundation, he said, and it shows in their attitude and their rhymes. Manolo's rhymes are sharp, witty and in-your-face, like those of his inspirations.
Listen to our interview in "Doing it For the Art: Manolo Raps in Cape Verde" to learn more.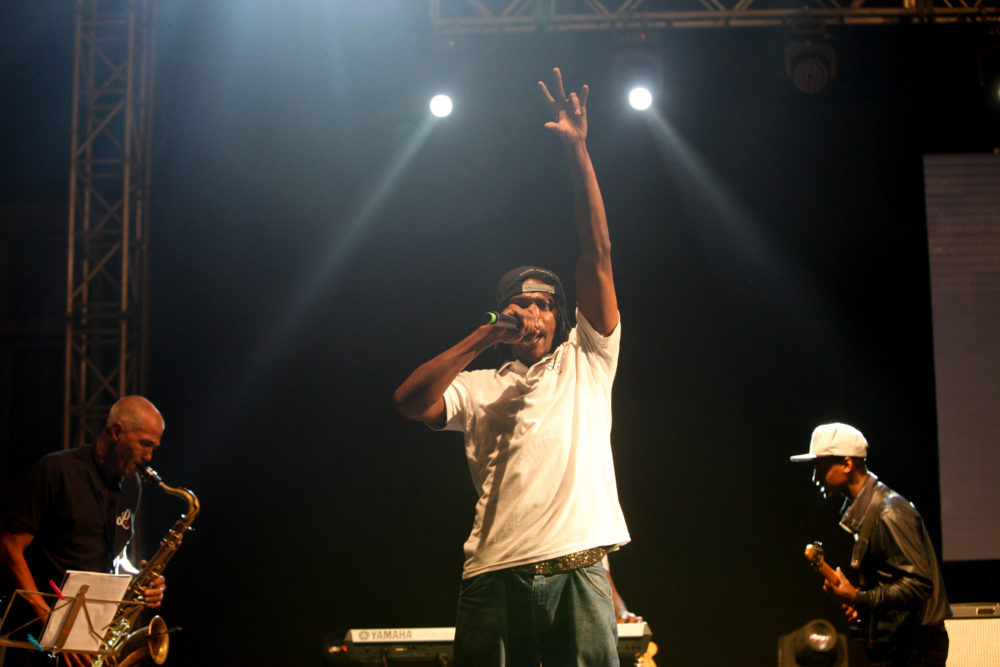 Since returning to Cape Verde from Holland in 2013, he's been writing lyrics (switching over to Cape Verdean Kriol from English and Dutch) and producing tracks for himself and others. This year, he earned a rare opportunity for local rappers: to perform at the annual Atlantic Music Expo, or AME, which attracts foreign musicians, bookers, and promoters to Praia.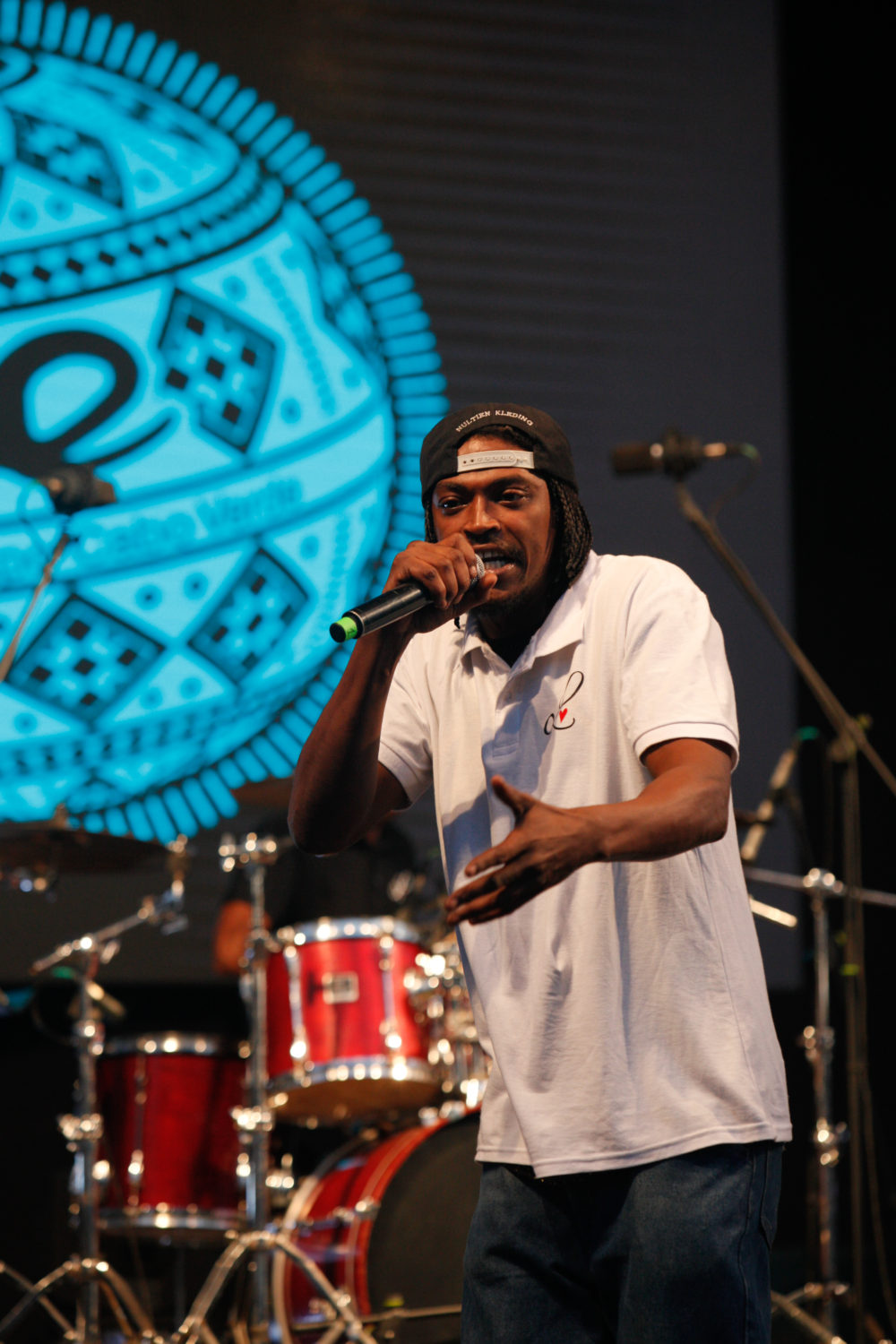 Manolo played as the evening sun gave way to night. When he took the stage, the square was thinly populated, mostly with hangers-about. One squad of friends and fans gathered at the front, showing the love. As the set went on, a solid crowd amassed.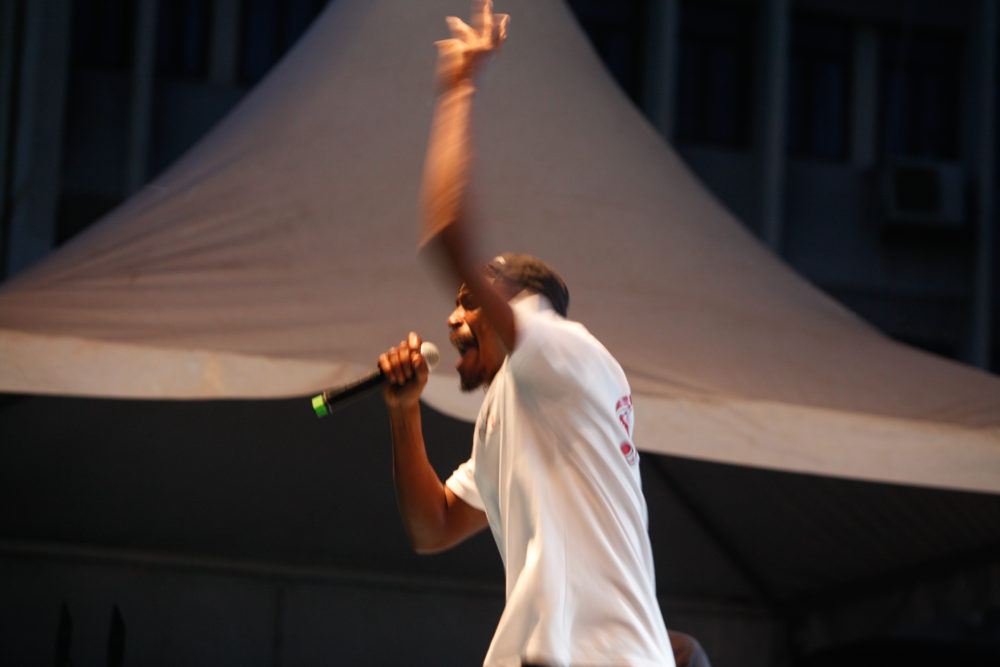 Manolo made a wise choice in bringing out a full band to back his rhymes, rather than rap over pre-recorded tracks (though, as he admitted on stage, it was clear they hadn't practiced much together). He's a skilled rapper, but, as he explained to me, there are few big-stage performance opportunities for Cape Verde's hip-hop scene.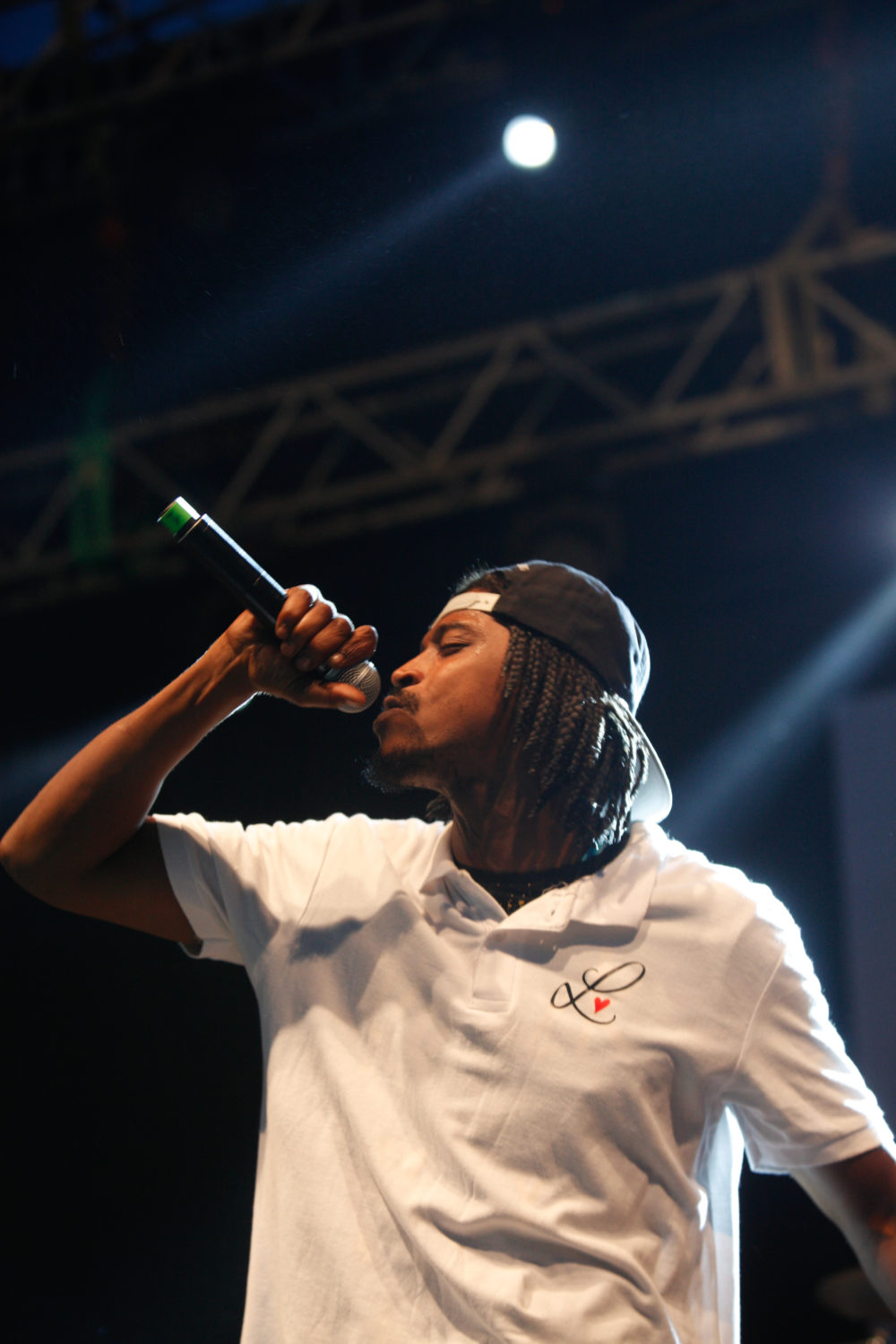 Being invited to play AME took "pulling strings" and hitting up the right connections, Manolo's rap partner Lama said. Several Cape Verdean artists have told me that, as far as local music goes, the festival is top heavy with traditional sounds. The label executives and cultural promoters who run the show favor musicians in their circle, other artists gripe.
Too often, Manolo said, Cape Verdean promoters don't see rap as an art and push it to the side. Some rappers like Elji Beatzkilla have ascended to international heights, but their sounds are tailored for the dancefloor, not for the poetic mind. "Disposable hip-hop," in the words of Haile Netsiyanwa, a Zimbabwe-born, Praia-based rapper and entrepreneur. Dance beats, tending to make more money than finely crafted rhymes, attract the promoters.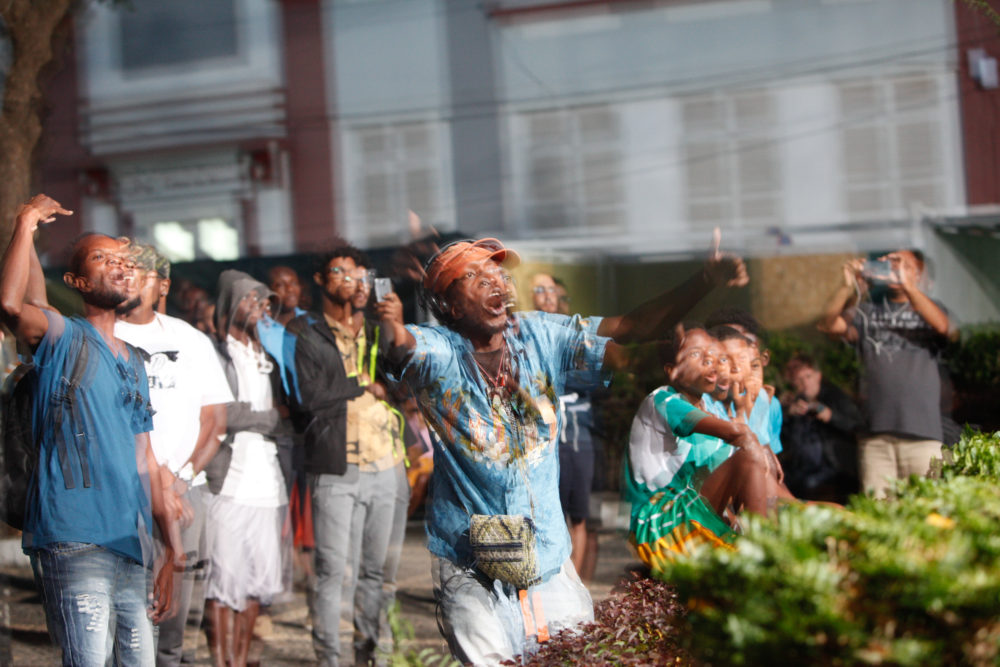 Playing for an AME audience--particularly for those foreign promoters who can propel an artist beyond Cape Verde--is a whole different animal than playing for friends in the neighborhood. One problem, Manolo explained, is that his Kriol rhymes speak to the local crowds, but likely mean little to foreign bookers.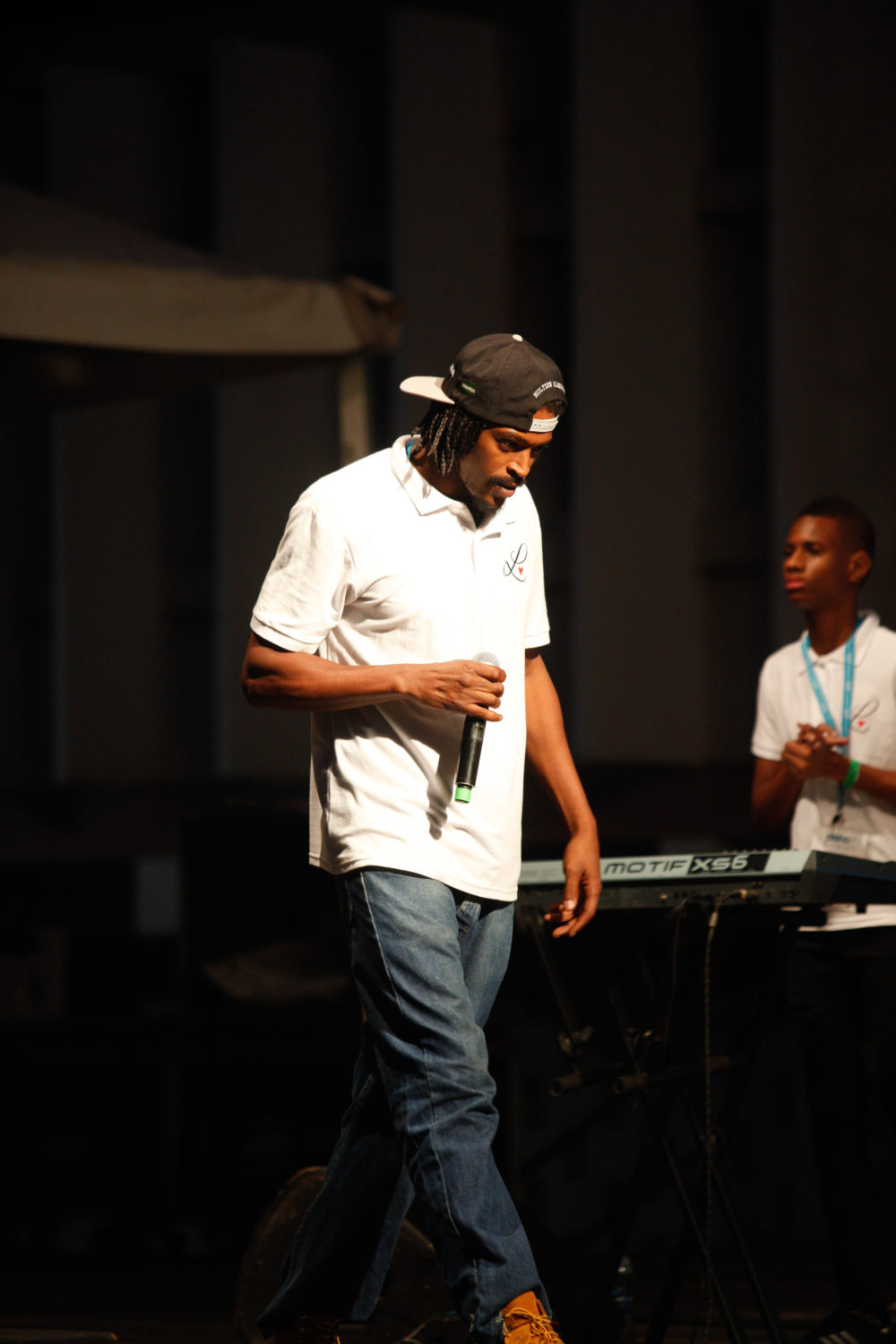 Manolo was joined onstage by another fantastic rapper from Praia who calls herself Indira Gandhy. On his fiery track "Pa Poi," she burst out from her backing vocals role to unleash a machine-gun rattle of rhymes.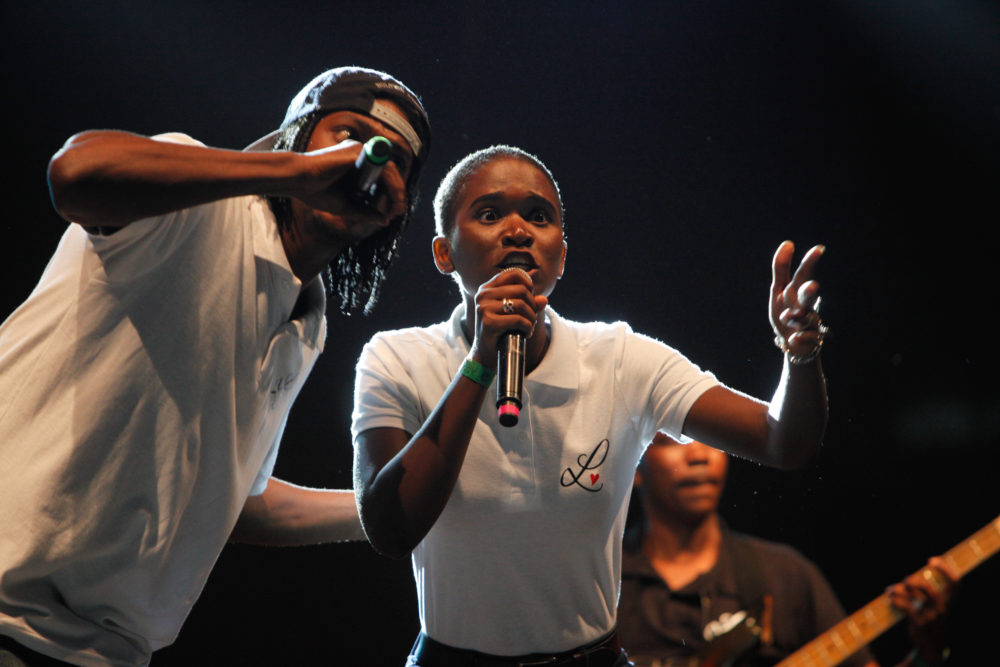 When we spoke, Manolo was hopeful that the AME set would boost his platform and give him a stamp of credibility. Though bending to the demands of an imbalanced music industry is often compromising, sometimes compromises must be made.
"We can't do anything about it but just stay on our path, try to do better and make our s**t look like what it is, which is an art form," Manolo told me. "The ball is rolling, but it's a big, heavy-ass boulder, just rolls really slow. But it's starting to roll for me."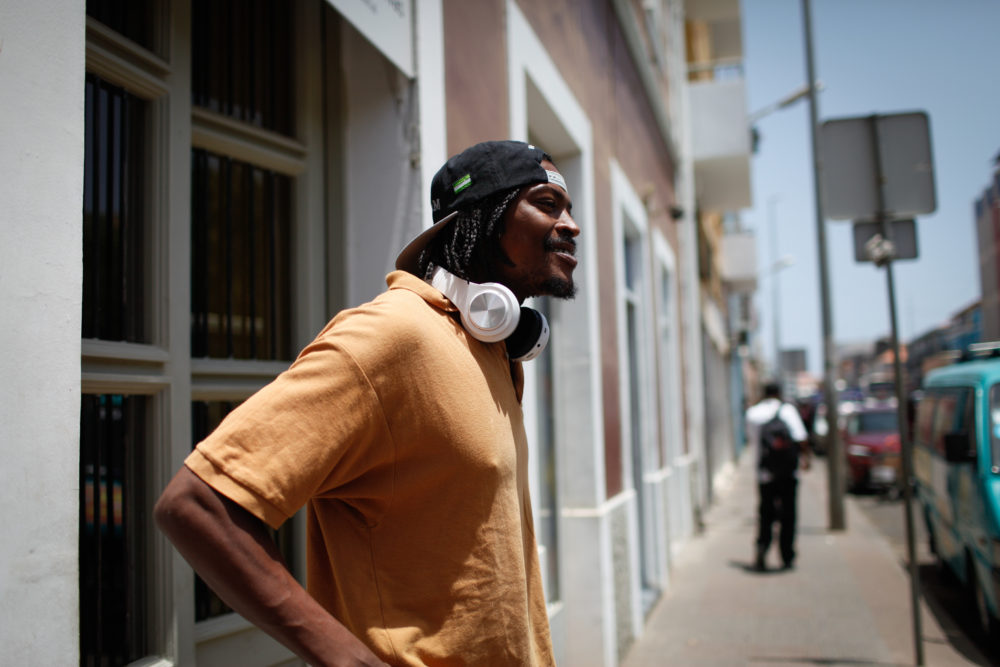 Listen to "Doing it For the Art: Manolo Raps in Cape Verde" for the full story.