Margareth Menezes on Becoming Brazil's Minister of Culture
Margareth Menezes is a legend of modern Brazilian popular music (MPB, as it's known). More specifically, she pioneered the distinctly Afro-Bahian sound samba-reggae back in the late 1980s. Her 1990 album Eligibo was a breakthrough for Afro-Brazilian music, and the toughly ebullient title song became her signature. That year, Menezes toured with David Byrne, winning her many fans including everyone at Afropop Worldwide. Fast forward to today, with all that's happened in Brazil over the decades, and Menezes finds herself the newly-appointed Minister of Culture of Brazil in the government of President Luiz Inácio Lula da Silva. Afropop's Sean Barlow connected with the new Minister in New York this week. Here's their conversation.
Sean Barlow: Margareth, do you now call yourself Madame Minister?
Margareth Menezes: Yes, I do.
Fantastic. Well, welcome to New York. I think most people know you as Margareth the singer and they might've seen you opening for David Byrne back in 1990. What was that tour called?
Rei Momo
Yes. Rei Momo. Great album. Or they might have seen you in Carnival. You had your own Afro-bloco in Salvador de Bahia, right?
Yes. I actually managed two carnival blocos. The first one was called the masquerade where the purpose was to rescue the tradition of masking at carnival, and the second one was called Afropop.
Oh really, your bloco was called Afropop? You took our name!
You took my name! (laughter)
That's beautiful.
When I came to New York with David Byrne, I was introduced as "Margareth Menezes, the Afro-Brazilian pop artist." I liked this identity. I felt very familiar with it so when I went back to Brazil I used this name, but I re-created it by also saying Brazilian Afropop. Brazilian African music is very rooted and very important, and as I said I felt familiar with it. It's important to have an identity for contemporary Afropop music. We were missing this affirmation, this identity of Afropop music in Brazil.
Well I'm glad we had some influence in your life. We've never forgotten "Eligibo." (They sing the refrain together and laugh.)
Well, you might be a minister, but you can still sing! You are an artist coming to this position as Minister of Culture, so you have a unique history. As an artist, you have to improvise abd coordinate with other musicians, and when you step forward, you're giving a lot of love and energy to your people. They might be depressed, they might be hungry, they might be sad because they broke up with their sweetheart. But you come on and you help them transcend their suffering in that moment. How does that affect your job as a minister?
It's an advantage for me as an artist to be a minister, because as an artist I can see and attend to the demands of the people and the culture.
How long have you been on duty?
Eight months. When I took office in the Ministry of Culture, the ministry was absolutely abandoned. It was reduced to a secretary in the former government. Becoming a minister, I am working in a very big, complex system, the national system of culture. The Minister of Culture has many different areas. There's a Secretary of Social and Cultural Diversity. There's a Secretary of Copyright. There's working on the preservation of both material and non-material heritage. There's the National Institute of Museums. And there's a foundation that takes care of the heritage and memory of Black people. So I've been working in this big and complex system.
And you're the big boss of it all.
Well, I'm the boss. The big boss is President Lula.
When President Lula called you and said he wanted you to be the Minister of Culture, did he say why?
When he asked me, I told him I had to think about it a little bit. But he said it was a big opportunity because I was a Black woman and it would be a great opportunity to work for the culture of my country.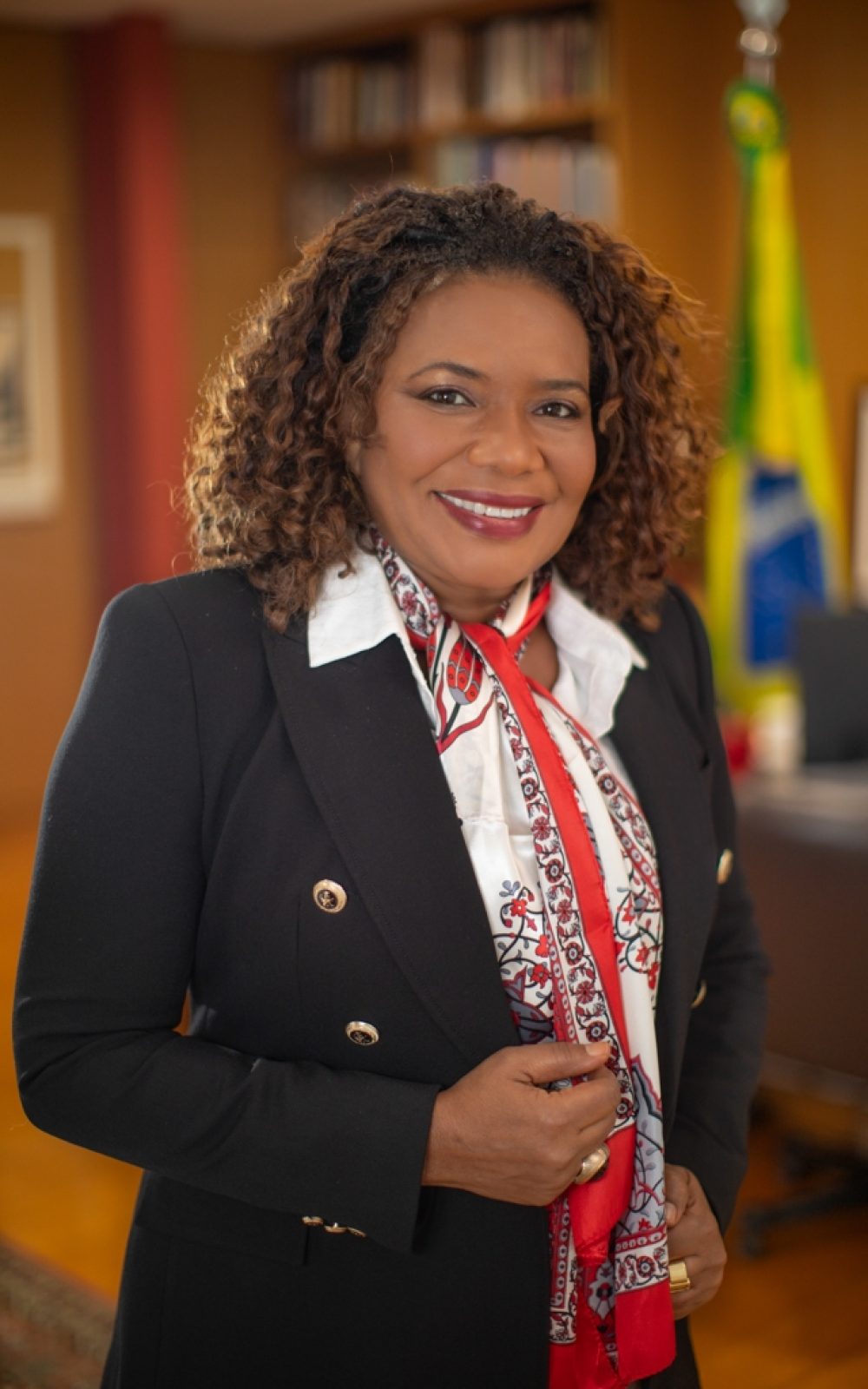 My understanding is that one of your big missions is to expand the exportation of Brazilian arts, film, music and television to North America, even to Africa. How are you going to do that?
At this moment we are reactivating everything in the Ministry of Culture, especially with the African countries and countries with African heritage like the United States. Because former President Bolsonaro didn't interact with the world. He turned his back to the world. He didn't understand the importance of Brazilian culture. So all of the secretaries who were working at that time, they were not articulate enough to make contact with global Brazilian culture.
So we went back to take part in CPLP, the Community of Portuguese-speaking Countries. We're working with them to create A/V programs and working with libraries and books. It's a bilateral contact we're having with many countries, and particularly with United States. For the next year, when are celebrating 200 years of independence. And we will be celebrating both in the U.S. and Brazil, focusing on our cultural memory so that we can strengthen those cultural ties.
That's great news. Are you going to encourage collaboration and cross-promotion between Brazilian artists and American artists?
The first action is going to be a festival to celebrate 200 years both in Brazil and the U.S., to celebrate the ties. This will be in 2024. And the second action is that the U.S. is very interested in helping Brazil to finance and build a memorial in Rio de Janeiro. Brazil still doesn't have a national memorial to recognize our African heritage, the history of slavery. So the ambassador from the U.S. in Brazil is very interested in helping Brazil to finance this memorial. And finally, Brazil and the U.S. are also working on a collaboration in the A/V field, particularly because the new generation is very into audio-visual arts. So this is also a good area of collaboration to strengthen ties between Brazil and United States.
Where will this festival happen?
We don't know yet. We had a meeting three months ago and we're still working on where the festival could be held here in the U.S..
Well, we will help you promote it. We love Brazil. When we think of Brazil, some 200 million people. And I gather that some 55% can be identified as Afro-Brazilian. But you also have Portuguese, German, Middle-Eastern populations. It's a big. multicultural place. You as a minister you've got all these cultures. Just in music, there is foro and frevo up north, in Bahia, Afro-bloco and samba-reggae. You still have samba-reggae?
Oh yes.
In Sao Paulo, you have hip-hop, rock 'n' roll and jazz, classical music. You have a lot of constituents to serve. I'm sure you got people coming to you saying, "Oh, Madame Minister, I need $100,000 to support my school." How do you handle it?
Yes in Brazil we have a lot to sponsor, a lot of culture. We also have public calls to sponsor all kinds of different cultural manifestations.
But the ministry can't support everything, right? You have to have partners.
That's the great part of the job. These public policies are very powerful. This is how it works. We don't pay individuals directly. We receive a cultural project and approve it only after a very detailed analysis. Then we pay the project directors. Then there are also companies who sponsor cultural projects, and they get the benefit tax breaks.
Do you have partners in the U.S.?
This is our first visit to the U.S. as minister, so we haven't really had any meetings with partners yet. There are U.S. companies in Brazil that also finance culture, although we need to improve this dialogue.
We also have companies in Brazil who sponsor and finance culture. Actually, since President Lula took office, sponsoring culture in Brazil has never been stronger. President Lula gave 10-billion reais to the Ministry of Culture. That's like $2 billion U.S.. Before that, it was absolutely impossible to produce cultural events. President Lula believes in culture. For six years, culture in Brazil was absolutely abandoned by the government. The cultural sector was completely undermined, and that was very harmful to the cultural sector, to the artists. Especially during the COVID-19 pandemic, many artists did not have any support to produce or even to live off their work. Many concert places were closed, and we lost many people. Eleven percent of the people in Brazil died during the pandemic.
Unbelievable. Eleven percent! Let's talk about Africa. I recently met the Soca King from Trinidad Machel Montano. I asked him about the conversation between the Caribbean and Africa, and he said he had just come from Nigeria and he was working with Afrobeats singers. As you know, Afrobeats music is booming these days. So my question for you is what's the conversation between Brazil and Africa now? And what would you like it to be?
The link between Brazil and Africa is historic. Since the time of slavery, different African ethnic groups were brought to Brazil, and when they got together in Brazil, they were able to produce what is now Brazilian contemporary music. So this mixture, this hybrid condition and Brazilian social formation is due to Africa, and this is central to Brazilian music. There are a lot of different ways of playing music in Brazil, and many of them come from this diversity of African peoples. There is Yoruba culture and sounds from Guinea-Bissau. Brazil received a lot of Yoruba and Bantu people they came to Bahia and also Minas Gerais. That created Brazilian music. It has roots in that Black culture, African culture. All these other things mixed in. Brazil is the second biggest African diaspora country. So of course we received a lot of influence from Angola, from Cape Verde, and beats from Nigeria. Do you know that samba pagode from Bahia draws a lot from Nigerian music. So it's very difficult to think of Brazilian music without Africa.
There's also a lot of influence from the original languages of the indigenous people also. They carry memories both of the music and language. So the African roots and the indigenous roots are very strong. At the time of the abolition of slavery in Brazil, many indigenous people received Black populations that were being freed from slavery. And this strengthened the crossing between these two cultures as the cultural base of Brazil. Both Black people and indigenous people were persecuted, and they united the area they got together to create Brazilian culture.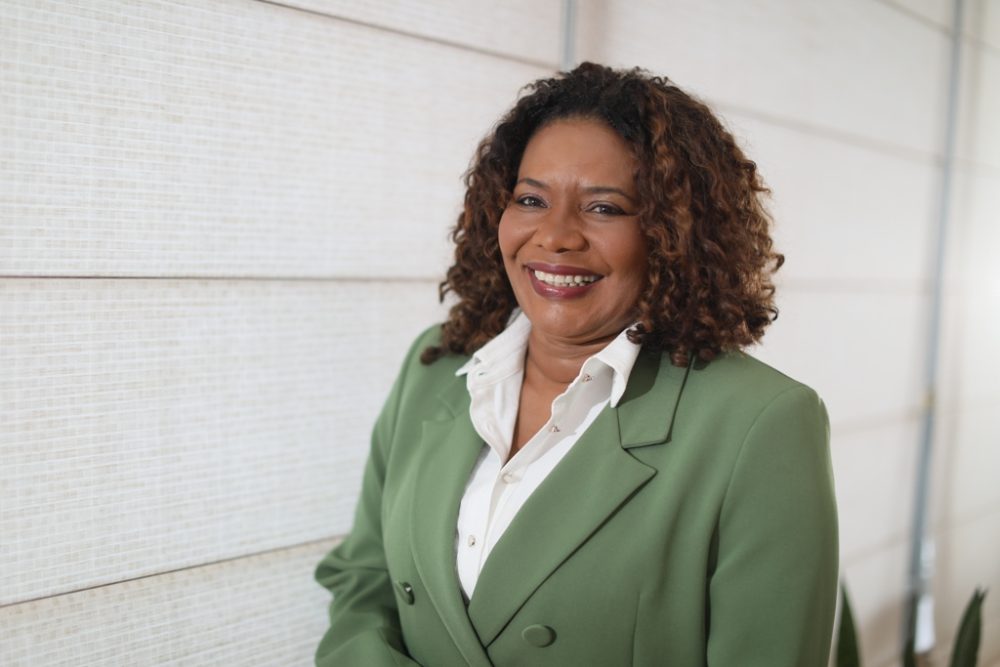 Did you grow up in Salvador?
Yes. My mother comes from a lower city of Salvador. When I was growing up, it was a natural environment. The musical was around us. It was not pure African music. It was already Afro-Brazilian music. It was kind of a soup that included European influences, Portuguese influences, and indigenous influences. Brazil is all about this mix-up of cultures. In many regions, there are different influences, but the identity is always Brazilian. Whether it's the north in the north they identify the music is Brazilian because it's the DNA.
What are you listening to these days? Or are you working too hard to listen to music?
For eight months, I have not been able to listen to very much music. I listen to a lot of people talking. Lots of meetings. This is a very strong moment in Brazil. Now we realize that we were about to suffer because the state was going to be a victim of the former government. It was a dangerous situation. We found that public debate was being destroyed. It seemed like there was a project to destroy independence and liberty in Brazil. So when the new government came in, the first job was to make a diagnosis of the situation and we saw that everywhere there was this attack on government structures. You can ask any minister, especially in the social areas, and they will say the same thing. The population didn't realize that because they were being fed a parallel reality. Right now we are rebuilding the ministerial structure, so there's not a lot of time for me to appreciate music. But then in Brazil I always try to attend concerts. I've seen Gilberto Gil recently. I've seen Caetano Veloso and Emicida, but I don't have proper time to appreciate music.
Emicida. We saw him here recently. Very impressive artist. Very smart. A philosopher.
There's a new generation of wonderful artists. Some of them are coming from New York City. Baiana System, Sao, a boy from Minas Gerais. He does wonderful work. There is Emicida and Agnes Nunes, a young girl with a beautiful voice. And there are also examples and more commercial music. Black women now have greater space in commercial music, like hip-hop. This new generation is thinking about music in a different way. Even very commercial artists have strong economic power. There is a power that belongs to the artists, not just to the businessmen. It's a new moment.
Thank, you Madame Minister. It's an honor. So with this new position, are you still ever singing?
Right now, I'm adapting to my new position, so I'm not that active in performing. But I will never stop singing.
Thank God for that.