May Potpourri: Paul Beaubrun, Bai Kamara Jr., Stonebwoy, Hailu Mergia, Archie Shepp and Damily
As summer approaches and more and more festivals, concerts and beloved annual events are being cancelled or postponed, music lovers are gradually absorbing the fact that we are apt to be homebound for a while to come. Homegrown Zoom concerts and recordings are a blessing, but there's nothing quite like the energy of musicians playing together in person. So we savor the continuing stream of new music releases that were made in studios and live venues before the time of the coronavirus. If the pandemic stretches on as some are predicting, that stream will inevitably slow. But for now, it's flowing strongly!
In my pre-Covid-19 life, there weren't that many weekends when I found myself at home on both Friday and Saturday nights. It was a rare week without a gig or a concert, and usually a good deal of associated driving. Now that that's over, I have a new weekend ritual. I make a playlist of all the music that has come in during the week (mostly downloads these days), and starting on Friday night, I try to avoid the news and blast all this new music throughout the house. Aside from being an enjoyable way to preserve the rhythmic flow of the work week—which I find emotionally useful—this means I do a better job of keeping up with all this new music. It also means that I grow attached to more releases than I have time to fully write about.
So, from time to time, I will use this space to offer a potpourri of impressions of new music I'm enjoying, starting with six recent titles.

Paul Beaubrun, Rasanbleman (Red Moon) (ropeadope)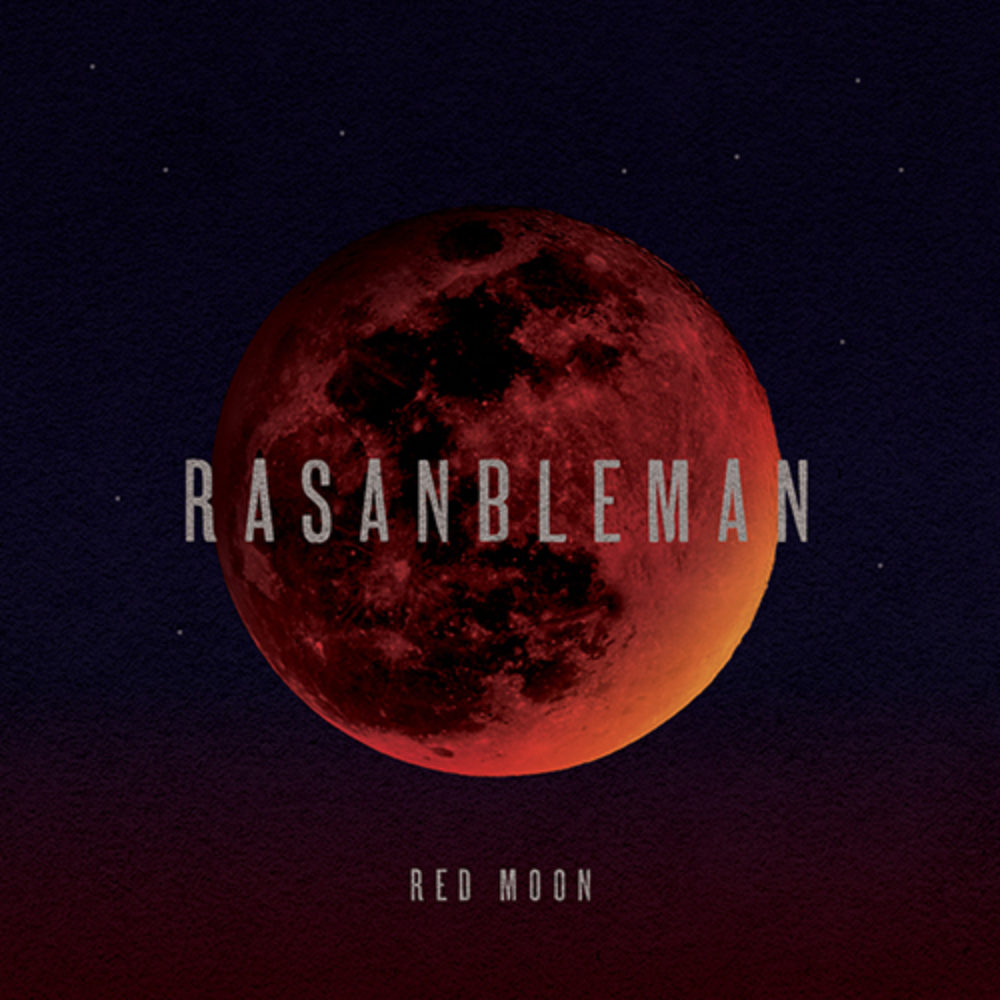 For his second album, this son of Lolo and Mimerose Beaubrun from Haiti's Boukman Eksperyans gathered his band Zing Experience and a team of guest musicians in a Jacmel, Haiti studio and kicked out 10 joyfully exuberant tracks. Boukman is, of course, a pioneer of Haiti's mizik rasin (roots music), and draws heavily on celebratory rara and the trancey rhythms of Africa-derived Vodou religion. Paul Beaubrun brings all that experience to the table, but his sound is also steeped in rock and blues. He is a fierce electric guitarist, wielding a big, Gretsch semi-hollow body on stage. His voice has the urgency and angst of his father's, but it's more polished and nuanced with a smooth flow and a raspy edge that he can turn on as needed, to great effect.
Rasanbleman means "coming together"—those were the days, right?—and Red Moon is a reference to a cosmic event that helped inspire the album. "Vodou Ceremony" opens the album with vigorous strumming on that big Gretsch. No effects. Just raw, determined energy. It sounds a bit like a lost track from a '60s garage band, with a hint of reggae and gut-cry vocals in Creole. Celebrated Haitian DJ Michael Brun plays keyboards on the track, and Lolo and Mimerose add their voices to the mix as the pace picks up and percussion kicks in for a pumping rara-rock finale.
Another highlight, "Kay La Mande Wouze," says "the house needs to be watered," the house being the world and the water, love. The album closer "Gade Sa Yo Fem" is a 13-minute percussion-rich, call-and-response blowout with the drive of a Congolese seben on steroids and a seductive breakdown at the end featuring rara's vaccine horns, and ecstatic vocal cries. The sheer energy of upbeat tracks like these is irresistible.
But there's more. "Dim Kijan" is a jazzy ballad, just Paul's guitar and plaintive vocal. "Ayizan" is also cool and understated, pouring a passionate, yearning vocal over a low-toned guitar vamp. "Zing Nati Zing" takes off on Bob Marley's immortal "Natty Dread," revving up the tempo to a rocking ska groove. Rasanbleman marks serious musical growth following Paul's promising 2018 debut album Ayibobo.
Bai Kamara Jr, Salone (MiG Music)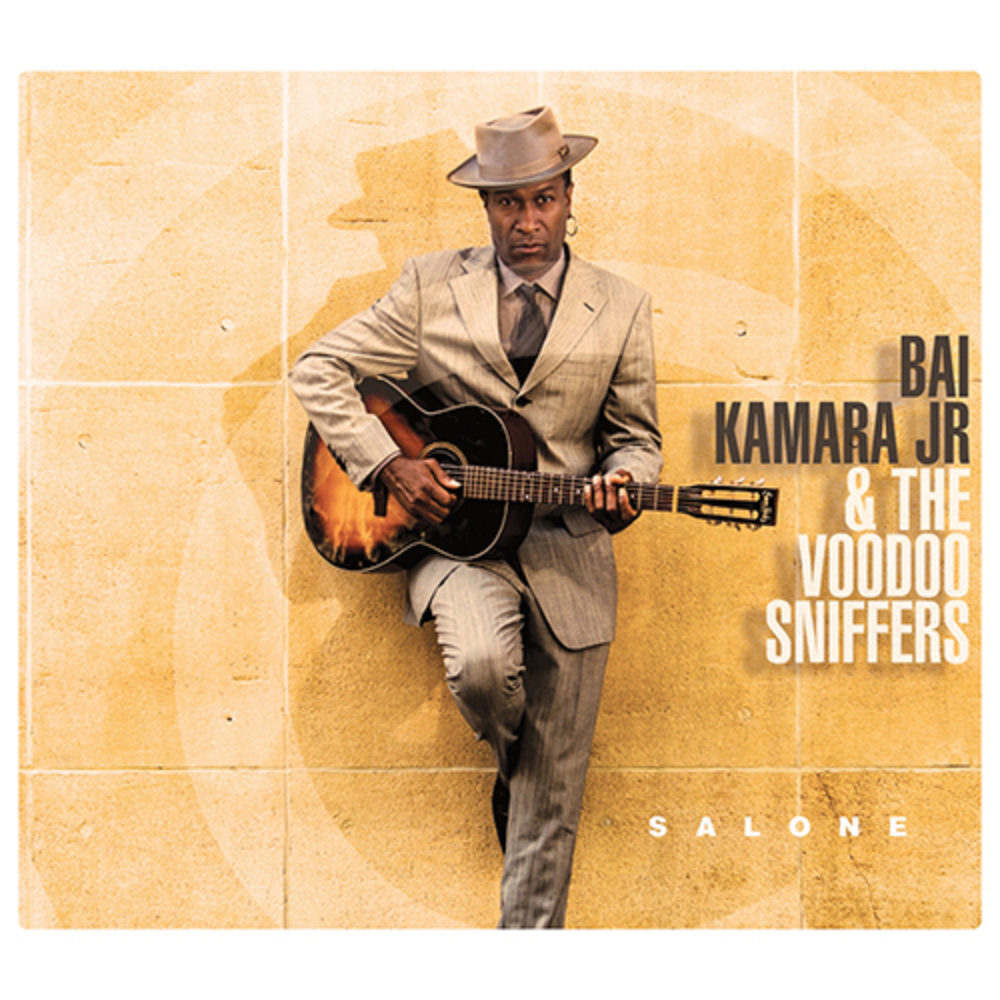 Bai Kamara Jr.'s debut album lends new meaning to the term "African blues." Born in Sierra Leone and schooled in England, Kamara became a professional musician in Belgium. These days, he moves between Europe and West Africa, but in putting together this album with his band, the Voodoo Sniffers, he writes, "As the blues has always been at the heart of my artistic journey, it was the obvious and perfect vehicle to express my feelings and musical inspirations for this expedition into the roots of my African heritage."
Kamara plays crisp acoustic guitar and dry, occasionally snarling electric, and he sings with soulful finesse. Whether hewing to a classic slow blues form as on the smoldering, wonderful "Black Widow Spider," or adapting blues sensibility to a more expansive song form as on "Homecoming," Kamara's work exudes confidence. His arrangements are spare; his vocals center stage. The sound is often as simple as voice, guitar and light percussion ("The Rest of Everything," "Don't Worry About Me"). Sometimes it's a shuffling multi-guitar ensemble sound, but never a blare.
When African elements enter, as on the percussion-driven "Morning School Run Blues" or "Time Has Come," they are subtle. The unknowing listener might easily assume that Kamara grew up in Mississippi or Louisiana. It is often said that music has no borders, although we don't always believe this; witness the ongoing melee of cultural appropriation accusations. But this album makes a strong case that blues as Americans know it is indeed a universal genre. Kamara is one to watch.
Stonebwoy, Anloga Junction (Burniton Music Group)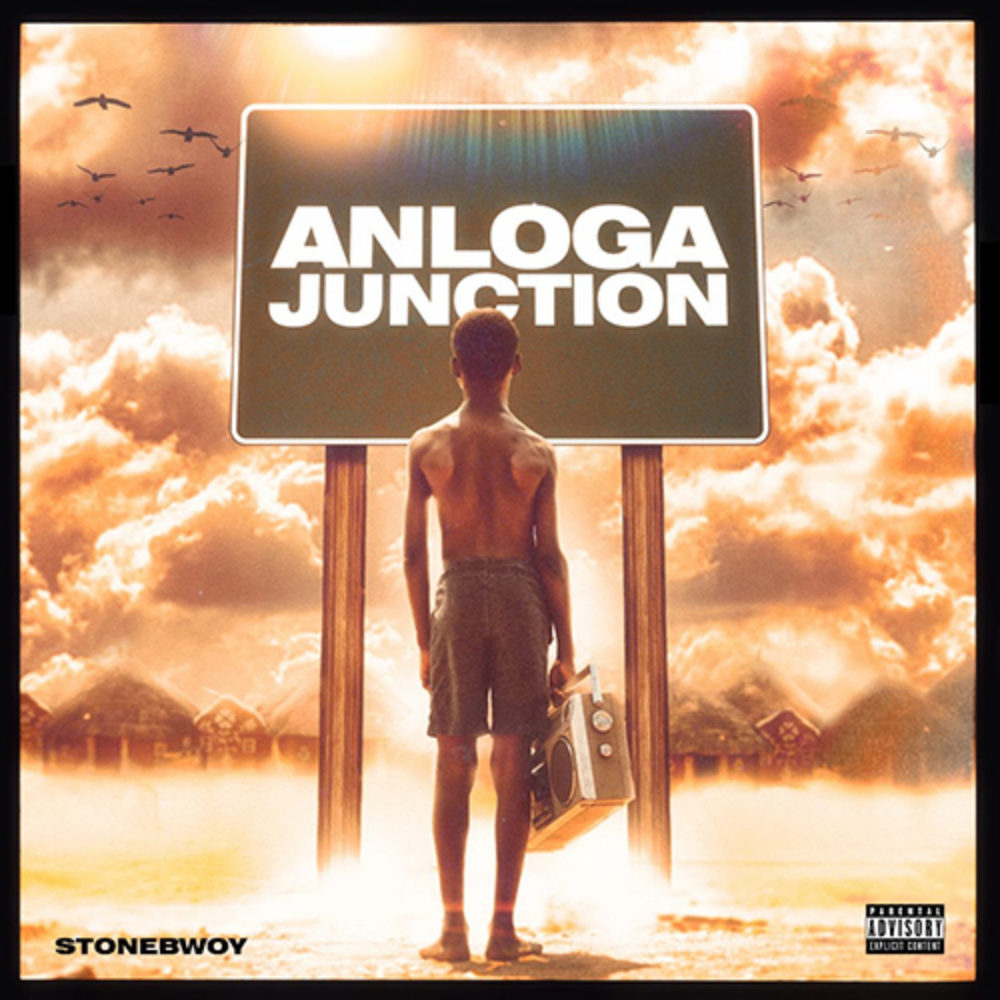 Ghana's Afro-dancehall hitmaker Stonebwoy has been raking in accolades and awards—even a Grammy nomination—in recent years. Afropop first met him at the 2017 One Africa Fest in Brooklyn where he rubbed shoulders with the likes of Tiwa Savage, Wizkid and Davido. Born Livingstone Etse Satekia, he's also a philanthropist who founded the Livingston Foundation to sponsor high school students, following the death of his then 13-year-old twin brother in a car accident. Anloga Junction is only Stonebwoy's second full-length studio album. That's partly because he's been a busy man, but also because "albums" as such don't mean all that much in today's video-driven world of popular African music.
But this is the real deal, 15 finely produced tracks (four with accompanying videos) featuring collaborators from U.K. dancehall queen Alicai Harley, American singer-songwriter Keri Hilson, Tanzanian bongo flava artist Diamond Platnumz and fellow Ghanaian hiplife star Kojo Antwi. To be frank, dancehall has never been my thing, but Stonebwoy is a truly great singer with a melodic gift in his songwriting, and a sense of humor to boot. That's enough to make this set quite appealing.
There's real variety here, from the spiritual roots reggae of "Strength and Love" to the propulsive soul balladry of "Only Love." Many songs carry the undertone of hiplife, with its own undertone of highlife's clave-like timeline. The song "African Idol" inevitably invites comparison to Burna Boy's "African Giant," which dominated African pop in 2019. But Stonebwoy's song has all sorts of original touches, Ghanaian percussion and bells, sampled horns, and a very catchy vocal hook.
There's a joyful urgency to the philosophical "Journey," and plenty of dance energy throughout. For me, the highlight is the vocal arranging, full of textures, harmonies and interactions with his collaborators. As to that sense of humor, there is the song "Nominate ft. Heri Hilson." You might guess Stonebwoy is riffing on his own Grammy nomination, but no, this is a different sort of contest, a rather sexy video audition for a Miss Worldwide competition, in which he and Hilson are amorous judges. On the sweeter side, there's "African Party," which is all about food and dancing, no booze or drugs. The video is good fun; be sure to watch to the end!
Hailu Mergia, Yena Mircha (Awesome Tapes from Africa)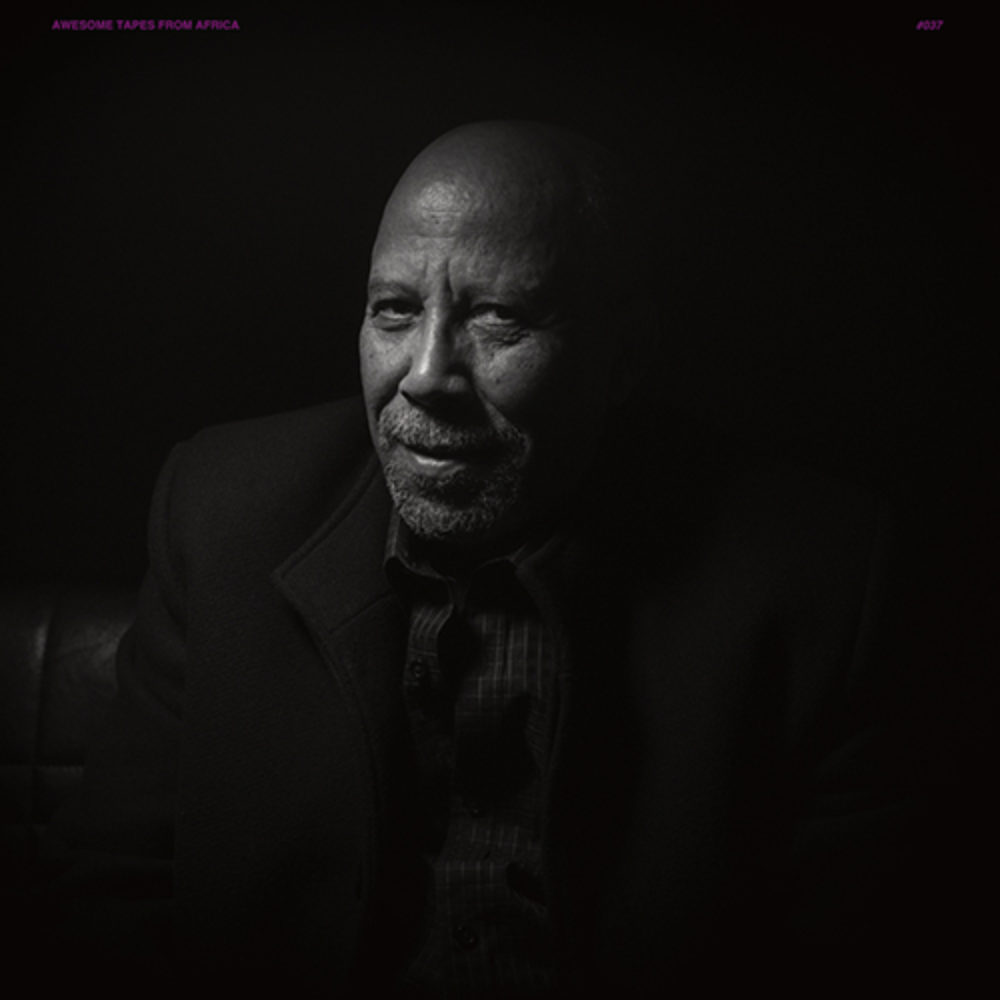 This 74-year old Ethiopian music legend is enjoying a spectacular second act. Once a keyboard player and accordionist in the Walias Band, he settled in the Washington DC area after that band broke up during its 1981 U.S. tour. When Afropop first interviewed Mergia, he was driving a taxi out of Dulles Airport—he did that for 20 years!—and keeping his keyboard in the trunk to practice during down times. But once Awesome Tapes from Africa reissued a forgotten 1985 solo album—Hailu Mergia & His Classical Instrument in 2013—Mergia emerged from his shell. These days, he is a whirlwind of activity; he played more than 40 live shows in 2019.
Yena Mircha means "my choice," and that title captures the personality and uniqueness of the music. After a 15-year hiatus, Mergia returned to the recording studio with his jazz trio to record 2018's Lala Belu. This time, he expands the sound palette and repertoire considerably, with vocals, guitar, mesenqo fiddle, and saxophone played by Mergia's colleague from Walias days, Moges Habte. Stylistically, Mergia brings in influences from reggae, funk and folklore. "Semenna Debub-Go Jeme" means "north and south." It opens with an enticing accordion melody from the Ethiopian north, and closes with a galloping rhythm from the south.
"Abichu Nega Nega" is a tribute to a hero of the early 20th century war between Ethiopia and Italy. Traditional vocalist Tsehay Kassa adds some chorused vocals, but the star is Mergia's lush organ riding over a romping polyrhythmic groove—at once 12/8 and 4/4. Freedom and playfulness are the watchwords here. "Bayine Lay Yihedal-Asnakech" blends a loping reggae groove with the dark scale that instantly identifies Ethiopian music. "Yene Abeba" infuses a slow Ethiopian groove with jazz swing before revving up to bebop tempo with Mergia deftly channeling Jimmy Smith. The closer, "Shemendefar," is a funky take on a hit by Ethiopian pop/reggae star Teddy Afro. God preserve Hailu Mergia. We need more like this!
Archie Shepp, Raw Poetic and Damu the Fudgemunk, Ocean Bridges, (Redefinition Records)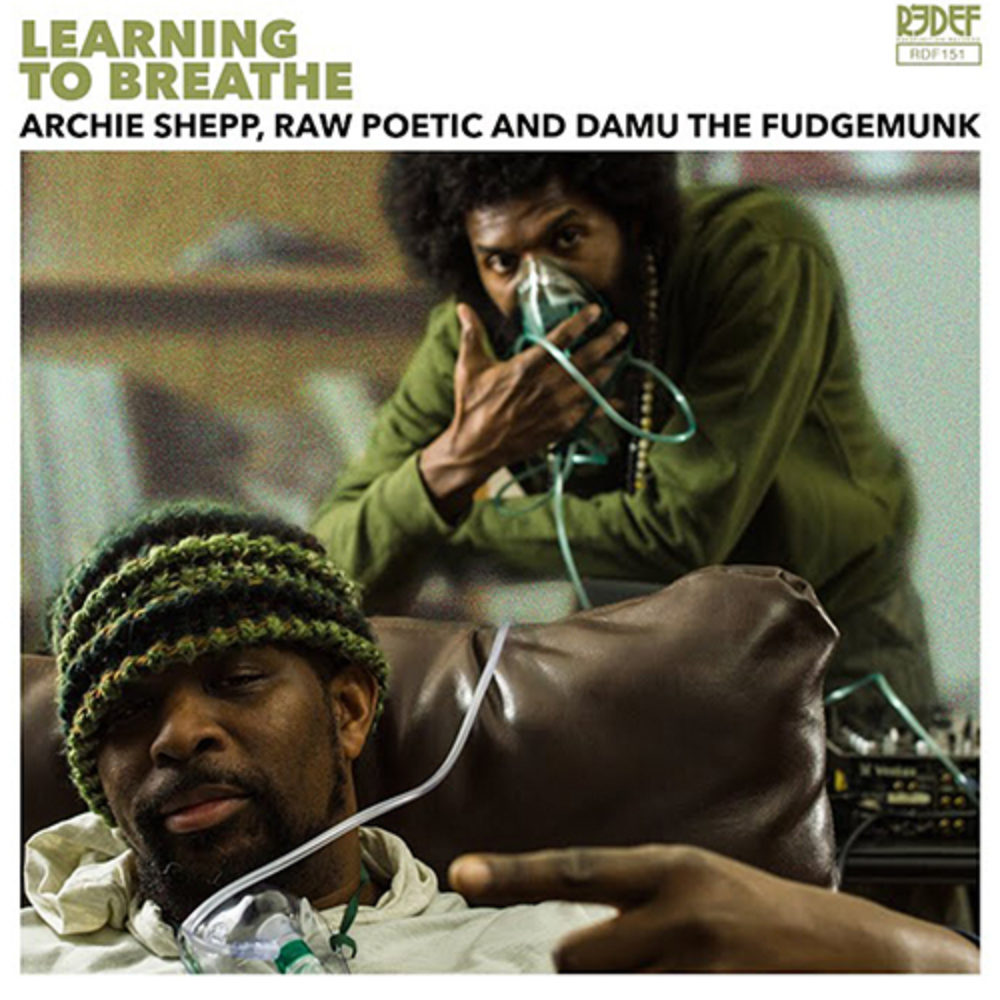 Jazz saxophone elder Archie Shepp has always leaned toward the politically conscious, Afrocentric end of jazz. After all, he made an album called The Magic of Juju in 1967. Here, he's making a connection with contemporary black music by collaborating with his nephew, the underground rapper Raw Poetic, hip-hop producer Damu the Fudgemunk and others.
Part free-jazz jam, part rehearsal, part seminar with an American music sage, this totally improvised record has an intriguing flow that invites you in and doesn't let go. In the opening track, "Valuable Lesson," Raw Poetic describes a session where he was rapping "all over the beat" and the keyboardist gave him a piece of advice: "Just shut up and listen." As he's recounting this, we hear the drummer and Shepp warming up. It's just a bit of conversation caught on the mic. But that's how this album goes, easy, casual, wise.
Speech and music are one here. Beat poetry and rap connect as if they were always one and the same. There's also some fantastic playing here. A high point is "Aperture," a long, jam with swelling vibes, soaring soprano sax, shuffling trap drumming worthy of the late Tony Allen and spitfire, profane rapping. There are echoes of bebop throughout, but this session defies category. Seven tracks titled "Professor Shepp's Agenda 1-7" offer brief, interconnected compositions. In the first one, the avuncular Shepp speaks, critiquing the "anti-academic feeling among black kids," and lamenting that "education has become a bad word." But there's nothing preachy about this session. It's an education in black music that goes down cool and easy, and invites you to return.
Damily, Early Years: Madagascar Cassette Archives (Bongo Joe)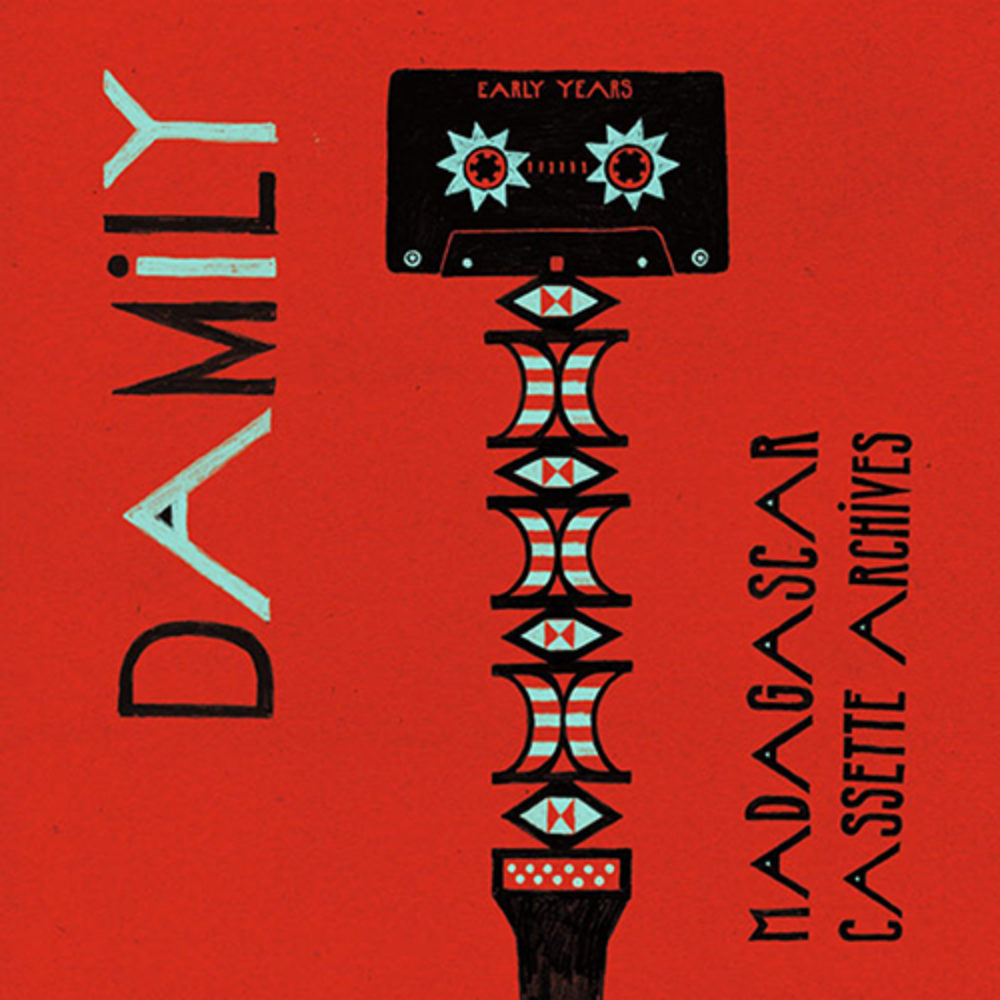 Finally, if you just want to crank up some giddy African dance music and boogie around your house, yard or apartment as if you were at a rowdy 1990s dive in Tulear, Madagascar, then this is the release for you. Fans of Afropop Worldwide will know Damily as a champion of Madagascar's exhilarating, guitar-driven tsapika/tsapiky music. (If you are uninitiated, check out our Hip Deep program "The Tsapiky Story;" you won't regret it.) Before Damily married and moved to France in 2003, he played in a number of tsapika bands, working non-stop, multi-day ceremonies (typically funerals) in the countryside around Tulear in southwest Madagascar. This was hard work, and sometimes he would move from event to event without coming home for a rest.
These six buoyant tracks come, as advertised, from cassette releases between 1995-2002. The audio has been cleaned up, perhaps not to audiophile standards, but hey, this is local music made for cassette players in bars and taxis. Part of the business of playing tsapiky in its 1980s-'90s heyday was releasing commercial cassettes, and Damily played on plenty of them.
What we get here is all tsapiky, but in somewhat different formats. My favorite tracks are the simplest ones, "Mipay Havelo" and "O Kaka," which feature just Damily's guitar, hand percussion and male and female singers—Claude and the great Gany Gany, who still sings and records with Damily today. Some tracks are garnished with the woozy keyboard sound that swept southern African pop in the wake of recordings by South African reggae star Lucky Dube. But all the music here is animated by the seductive, melodious rhythms of one of Africa's most beautiful and least known popular dance musics.
The only physical version of this release is vinyl, priced at $35.98, but worth it for excellent notes written by Yvel Mbola, Damily's wife, and for images of cassette sleeves and of Damily back in the day.