Miriam Makeba's "Keep Me In Mind" Returns to Vinyl on Strut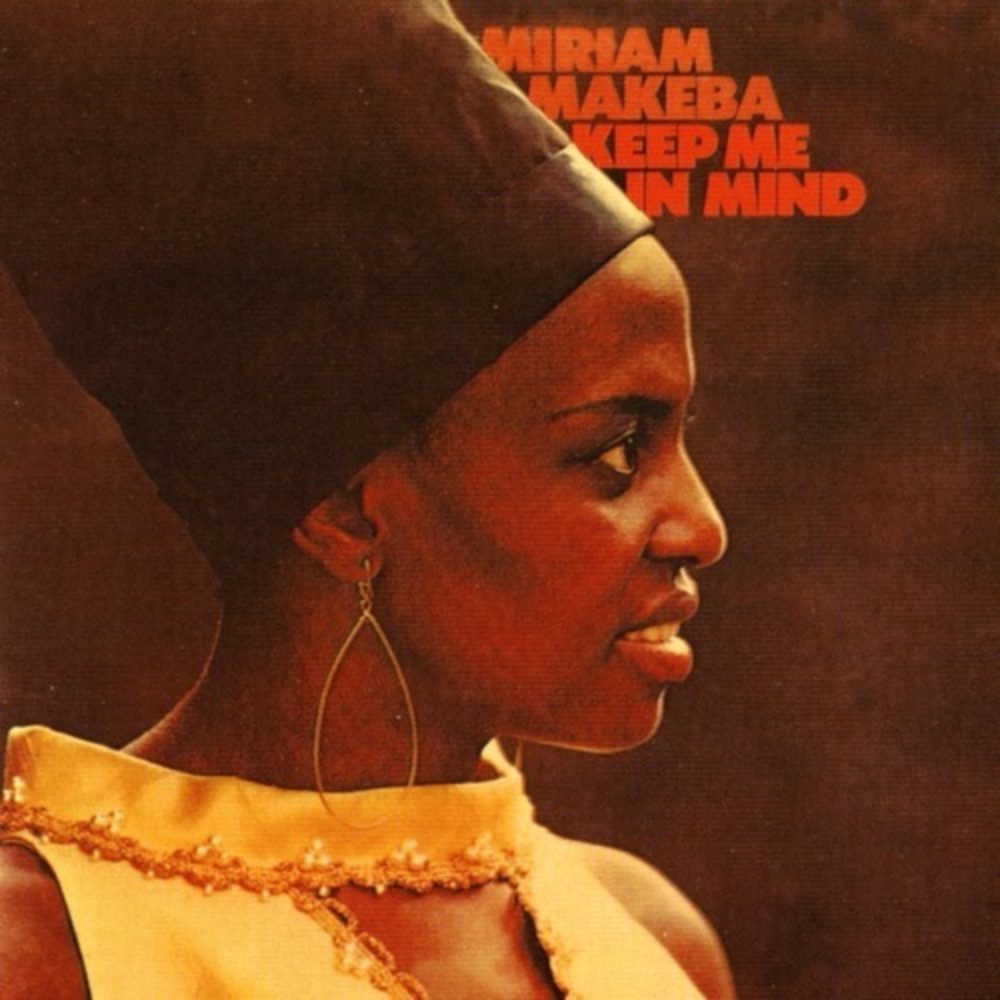 South African singer-songwriter and activist Miriam Makeba's 1970 album Keep Me In Mind is getting the vinyl reissue treatment from Strut Records. Out June 4, the remastered album will be presented with its original artwork, liner notes from The Wire's Francis Gooding, and rare photos from the era.

The tracklist reveals what a strange era this was for Makeba. She had enjoyed a fair amount of success in America in the '60s with the hit song "Pata Pata" and an album with Harry Belafonte, but white America soured on her as she became more outspoken in favor of black liberation and married Black Panther Party leader Stokely Carmichael in 1968. Reprise Records decided Keep Me In Mind would be the last Makeba album they would release, and brought in Lewis Merenstein to produce. Merenstein was best known for producing Van Morrison's Astral Weeks, which probably explains why there are two covers of Van Morrison on this album. There are also covers of Buffalo Springfield and the Beatles, and a percussion-heavy take on Creedence Clearwater Revival's "Down on the Corner." They're all kind of fine curios, but they pale in comparison to Makeba's originals on the album, like the intense "Kulala," the strutting "Ibande" or the record's opening track, "Lumumba," a song for the father of Congolese independence penned by Makeba's daughter Bongi Makeba.

It's overall a pretty interesting document of where the record industry was at the time, sort of a glimpse into a world before "World Music." A nice vinyl reissue of Keep Me In Mind would seem to work for Makeba completists or even as an introduction to her canon.