Preview: 19th Annual Gnawa World Music Festival in Essaouira, Morocco
Morocco's annual
Gnawa World Music Festival
is set to kick off later this week in the breezy seaside town of Essaouira. This year's edition will take place May 12-15. Now in its 19th year, the festival is the premiere international showcase for Morocco's unique
Gnawa
music—a ritual trance sound that's part of a larger spiritual and cultural tradition found across Morocco. Gnawa music and ritual were originally practiced by the country's minority black community, descended largely from slaves from Mauritania and Mali. [caption id="attachment_29023" align="aligncenter" width="640"]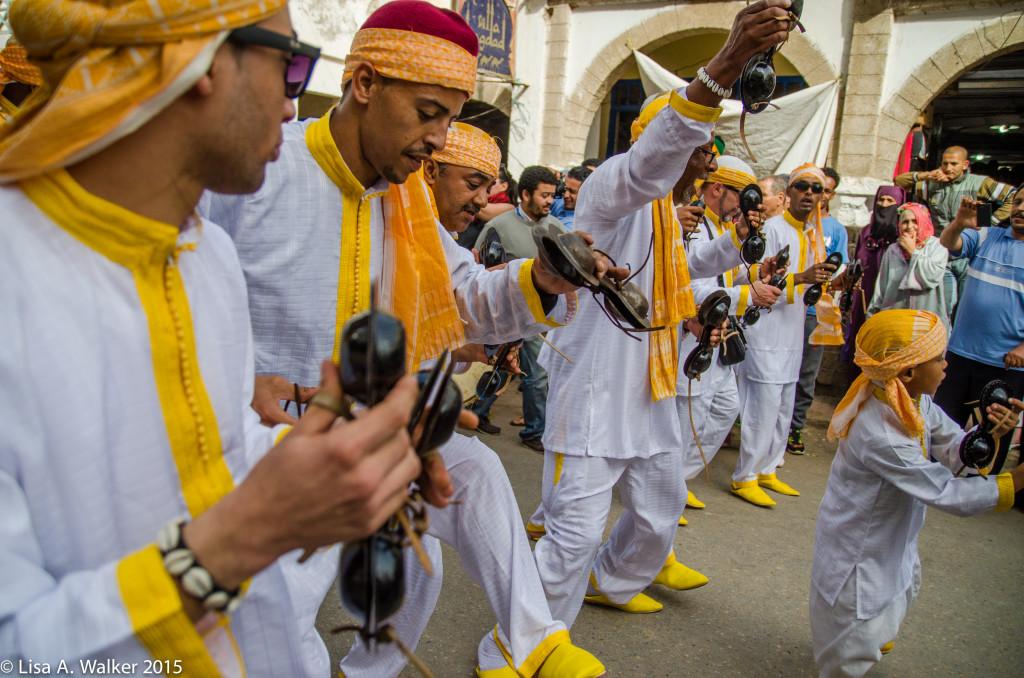 Parade through the medina at the 2015 Gnawa World Music Festival[/caption] Today, this colorful four-day spectacle gathers Gnawa troupes from all over Morocco and welcomes musicians and visitors from all over the world. With three separate music stages set up around the city, as well as smaller events held in the shaded courtyards of the city's hostel-like
riyads
--not to mention a riotous opening parade through the main avenue of the medina— the festival makes effective use of Essaouira's raffish charm.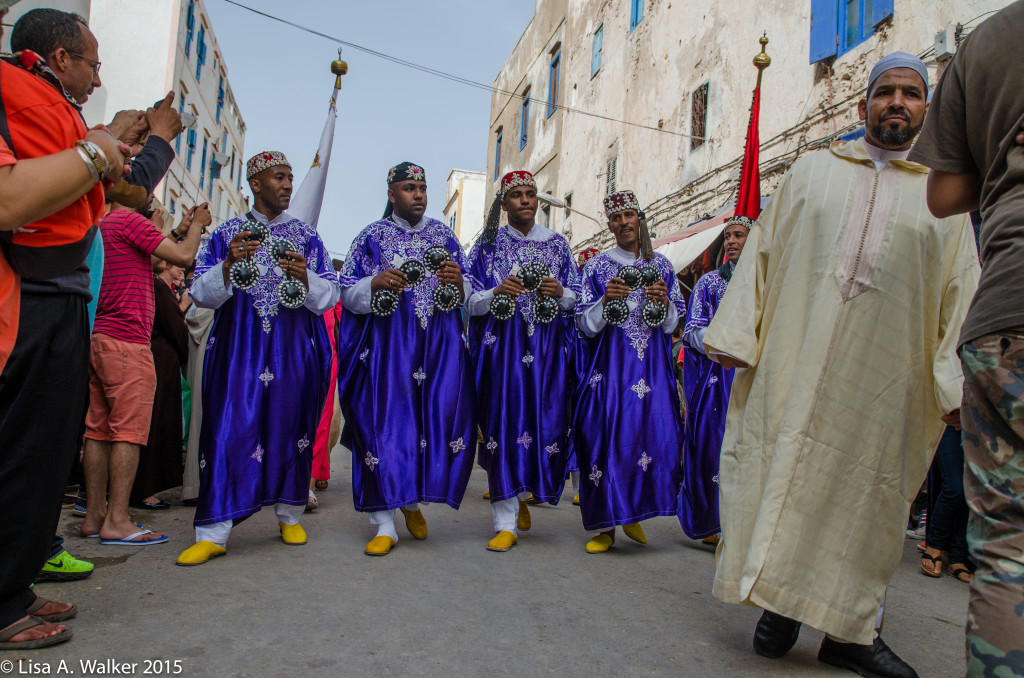 This year's musical lineup boasts a bevy of American jazz acts, including bassist Jamaaladeen Tacuma, trumpeter Christian Scott, the Jeff Ballard Trio, and longtime festival favorite Randy Weston, who's attended the festival since the very beginning, and has championed Gnawa music to the wider world since the 1970s. The festival will also feature Malian rockers Songhoy Blues, Moroccan Gnawa-fusion-rockers  Hoba Hoba Spirit, Brooklyn-based Ghanaian rapper Blitz the Ambassador, and Spanish pop act Las Migas. But the real draw is of course the chance to see Morocco's great Gnawa masters (known as
maalems)
and their colorfully dressed musicians, acrobats and dancers (called
kouyous)
gathered together to strut their stuff. Festival favorites like Hamid El Kasri, Mustapha Baqbou and Omar Hayat will be on hand with their bands to welcome back old friends and living legends alike, including Mohamed Koyou, Abdelkebir Merchane, and even New York's own Hassan Hakmoun. One of the festival's longstanding traditions is encouraging fusions between the various Gnawa musicians and the international artists that headline the main stage. It's a risky conceit that doesn't always work; sometimes the gutbucket bass of the traditional three-stringed
gimbri
and the clatter of the metal
qarqaba
castanets just don't mesh. But when it does, there's nothing like it, and Randy Weston's many collaborations over the years have been the stuff of legend. [caption id="attachment_29016" align="aligncenter" width="640"]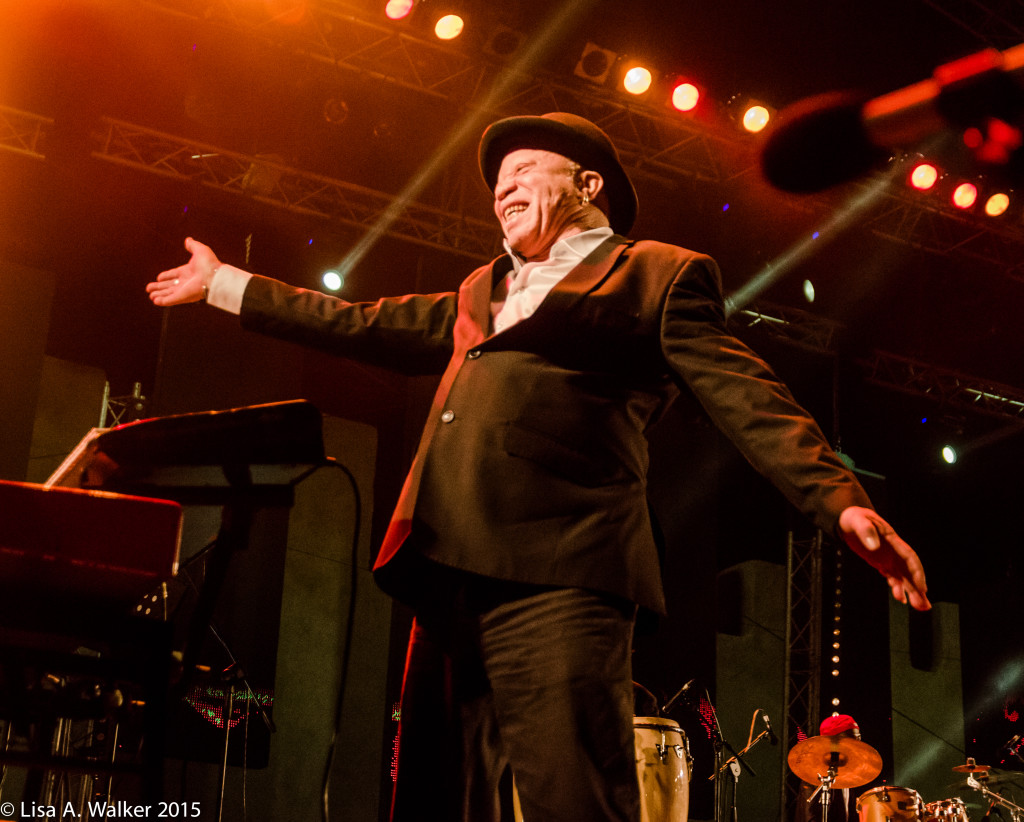 Salif Keita at the 2015 Gnawa Festival[/caption] Last year's main stage headliners included Nigerian Afrobeat pioneer Tony Allen, Moroccan-French pop chanteuse Hindi Zahra, American jazz saxophonist Kenny Garrett, and a show-stopping performance from a reconstituted version of legendary Malian band Les Ambassadeurs, featuring Cheikh Tidiane Seck on keyboards, Amadou Bagayogo on guitar and the unstoppable voice of Salif Keita. Sadly, the 2015 edition also saw the last performance of a beloved hometown hero, Maalem Mahmoud Guinea, who closed out the festival with a powerful and emotional goodbye set. He succumbed to his long battle with prostate cancer last August. [caption id="attachment_29015" align="aligncenter" width="640"]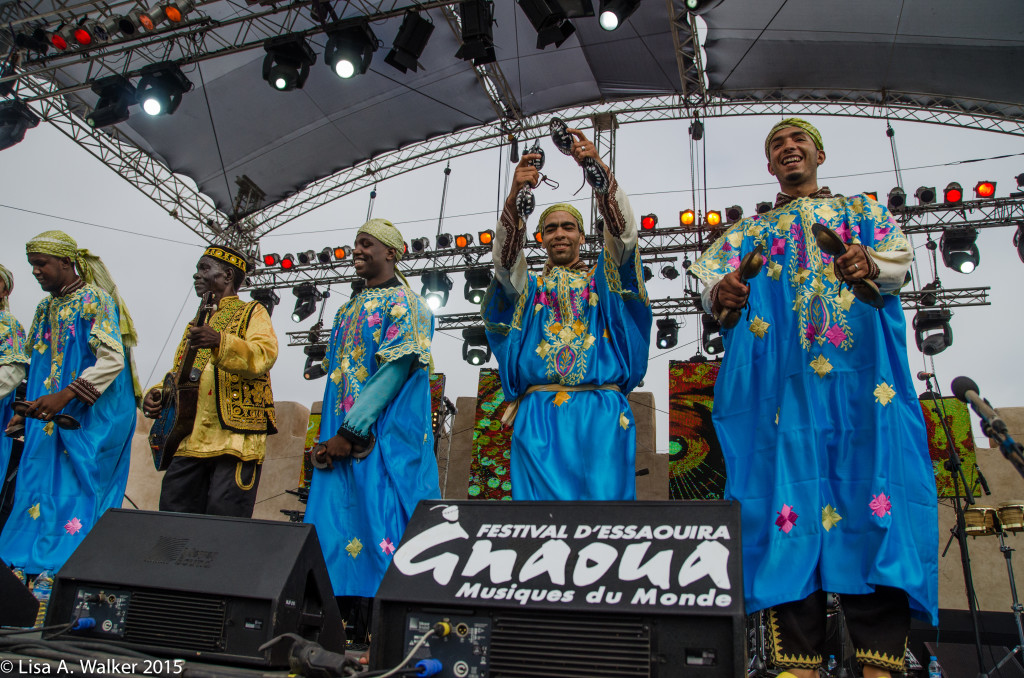 Mahmoud Guinea and kouyous at the 2015 Gnawa Festival[/caption] But all the stars weren't onstage at last year's festival. Malian diva Oumou Sangare returned to Essaouira to speak on the topic of women and development at the festival's forum (but that didn't stop her from breaking into song to praise festival founder Neila Tazi at the end of her session). It's worth noting that the Gnawa Festival was conceived, founded and still largely run by women to this day, with Tazi still at the helm. The Gnawa Festival's commitment to development is very real. The thousands of tourists that it attracts every year create a lot of jobs: An often-quoted metric at the forum was that there were only six small hotels in Essaouira when the festival began, and now, almost 20 years later, there are over 300 hotels and guest houses. [caption id="attachment_29026" align="aligncenter" width="640"]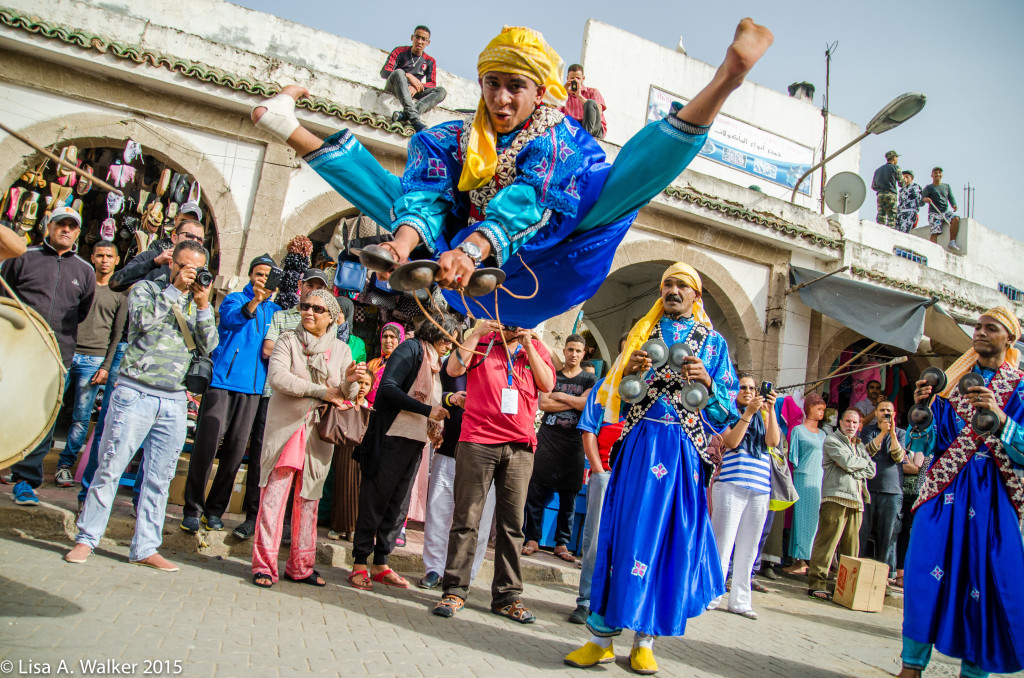 Kouyou jumping during opening parade at 2015 Gnawa Festival[/caption] But the festival's greatest impact has been on the Gnawa musicians themselves. Tazi explains: "The position of the maalem and the musicians in society was traditionally [that of] beggars; always playing in the streets for money. We worked very hard not just for their social recognition, but for their recognition as artists and as professional musicians." If the last 19 years are any indication, the Gnawa Festival has been a roaring success.
http://www.festival-gnaoua.net/en/
Photos by Lisa A. Walker [caption id="attachment_29024" align="aligncenter" width="640"]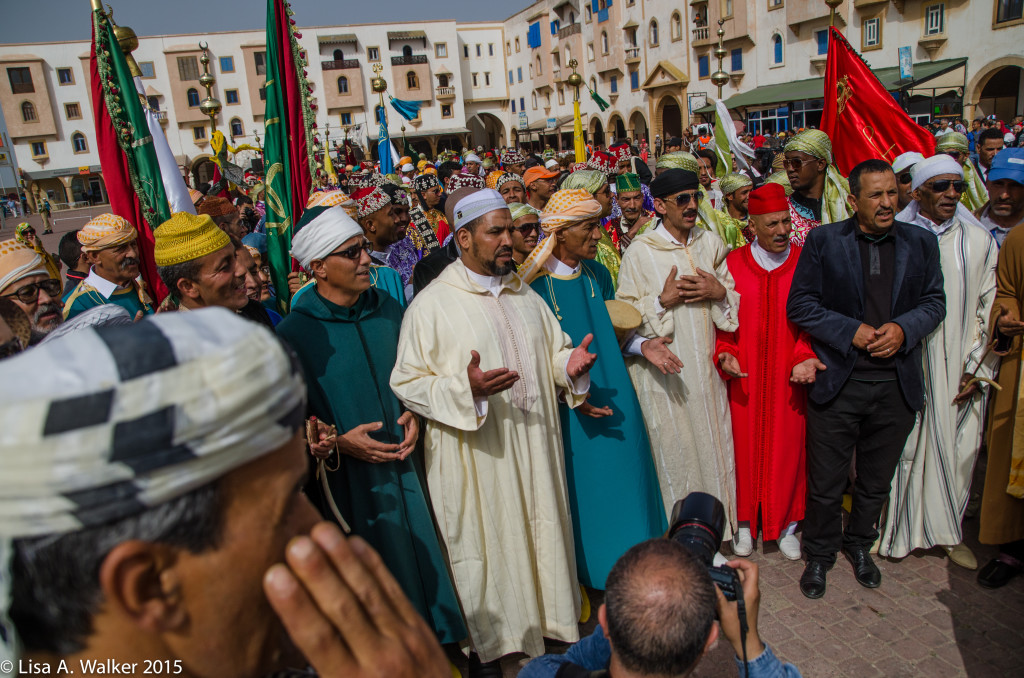 Parade blessing, 2015 Gnawa Festival[/caption]