Field Report: Mundial Montreal 2017
(Feature image: Doctor Nativo, courtesy of Mundial Montreal)

The seventh annual Mundial Montreal took place this year over four days, from Nov. 14-17, in the Quebec city. A sort of mini-WOMEX, Mundial offers an opportunity for agents, managers, festival and venue promoters from all points on the globe to network, attend seminars, and of course, check out some new world music bands on the horizon.
This year, seminars included ideas on how to break into the U.S. market, "Music as A Vehicle for Inclusion" and "Mental Health in the Music Industry." The keynote speaker was British producer/manager and cofounder of Africa Express, Stephen Budd, who we'll be featuring with an interview on this website shortly.
But most importantly, it was about the music. Over the course of the four days and nights, over 30 acts performed at both afternoon and evening showcases. While, as you might expect, the primary focus was on Canadian acts, other countries were featuredfrom Greenland to Guatemala. Almost all the performers showed a mix of international influences in their music, rather than restrict themselves to one genre.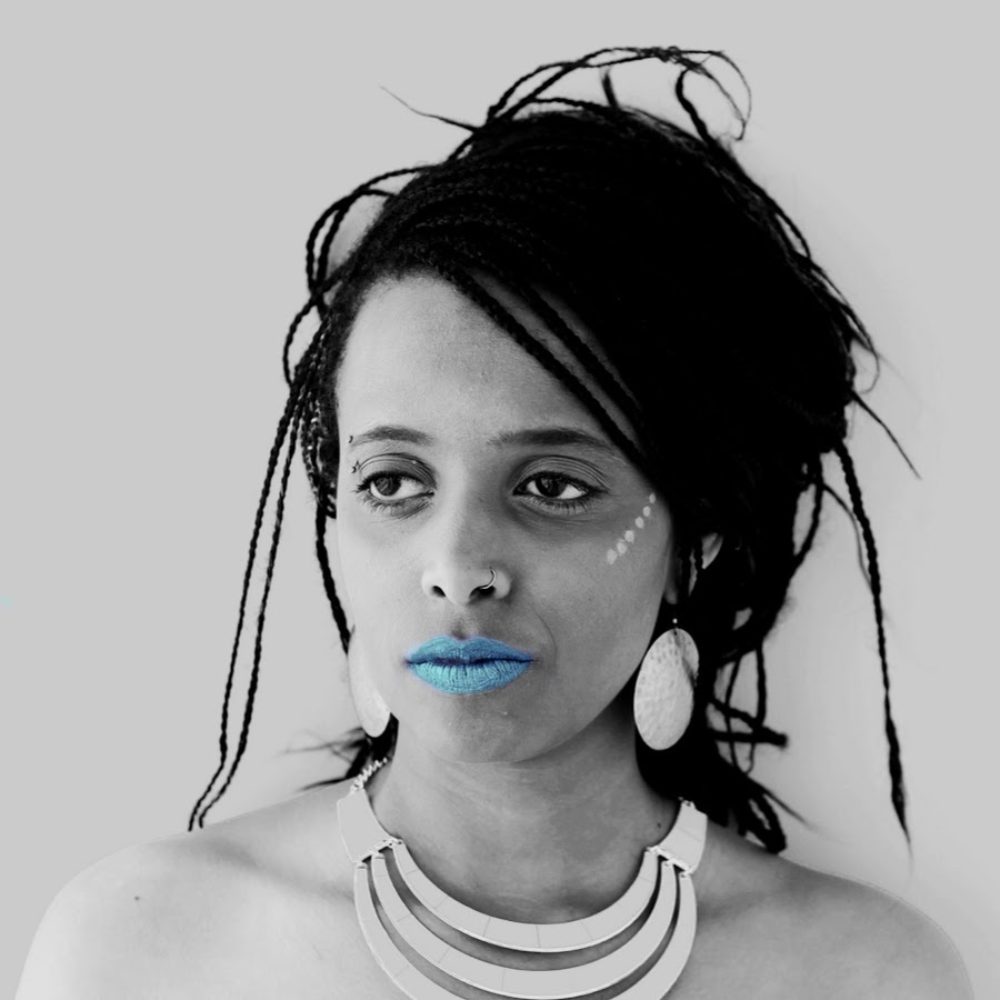 The two acts we discovered at this year's Mundial which most impressed us with their performances were two singer/songwriters: Ethiopian-Israeli Aveva Dese, who wowed audiences back home on the Israeli version of The Voice, sings in English and Amharic (the official Ethiopian language) and marries both her cultures together with her distinct Afro-soul sound; and Bonsa Toun'wanzè, who grew up in Burkina Faso and Ghana and has now settled in Ottawa, Ontario. Bonsa flirted for a time with rap music, but has become a master of the koanni, a traditional African percussive two-string bass guitar. Watching him play the koanni is something not to be missed. He also took the Syli d'Or first prize at the Nuits d'Afrique Festival in Montreal this year.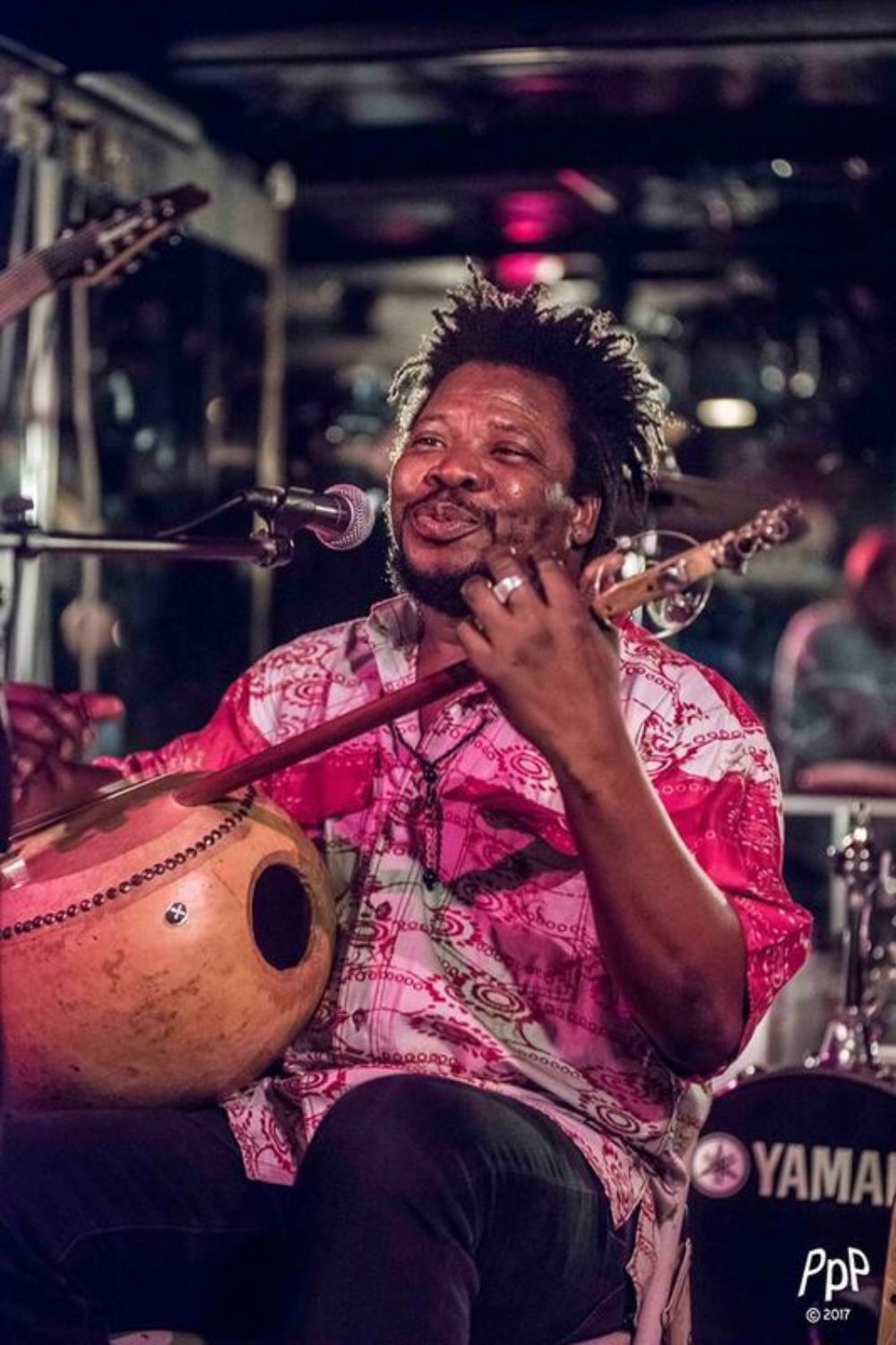 Other new-to-us acts that really impressed us included New Orleans-based Haitian-American Leyla McCalla, who has toured with the Carolina Chocolate Drops. She commands quite a presence on stage as she sings in French, Haitian Creole and English, and mostly plays the cello, but also banjo and guitar. Her music is both original and deeply rooted in Creole traditions.
We were also quite taken by the Italian vocal duo of Ilaria Graziano and Francesco Forni, who easily move from Italian to English, French and Spanish, and whose music glides between American and Italian folk, with detours into everything from tango to the blues. Many folk duos don't stand out and can often seem interchangeable, that's not the case with these two.
La Strada: Ilaria Graziano and Francesco Forni
It was hard to stand still listening to Guatemalan singer/songwriter Doctor Nativo, who covers everything from reggae, cumbia, hip-hop and Mayan traditional music. He had attendees dancing and utterly enthralled throughout their rousing set. Keep an eye out for their first album to released in June 2018 and definitely snatch it up when it does.
Special mention also goes to Kobo Town, the Toronto-based Trinidadian group, who we've already sang praises for in the past; Central Africa Republic's Laetitia Zonzambé, now based in Montreal, is an act to definitely watch; Montreal-based, Jazzamboka have created their own tasty Congolese jazz vibe; and Lo'Jo, not exactly a new band—they've been around since the '80s. From Angers, France, Lo'Jo is still going strong and still making great music. Also, Kalàscima, another group from southern Italy, put on a great show with their mash-up of traditional taranta and electronic music. You should definitely check out these acts if they make it to your town.
All in all, Mundial Montreal was both an informative and great musical experience. The next conference will take place in November 2018.