New Music From Mande America: "Benyoro" and "The Great Peace"
The U.S. continues to produce bands composed of West Africans and Americans performing electric music at ever mounting levels of proficiency and musicality. Two particularly impressive examples—Benyoro out of New York City, and Diali Cissokho and Kaira Ba out of North Carolina—each have new and noteworthy releases.
Benyoro's self-produced debut sets the new bar for Mande music played in America. It offers a varied set spectacularly tight, energetic and perfectly executed arrangements, mostly of traditional Mande songs. This band is led by California-born guitarist and ngoni player Sam Dickey. Dickey had the good fortune to spend a part of his childhood in a village in Burkina Faso, where his father had earlier been a Peace Corps volunteer. (Later, growing up in California, he also listened to Afropop Worldwide.) Maybe that's one reason the language, rhythms and phrasings of West African music flow so naturally from his fingers.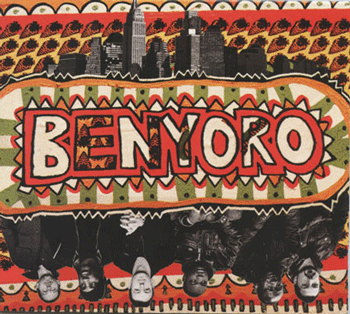 But this band is far more than a showcase for a super-talented young guitarist. Everyone in this six-man juggernaut—including two Africans, Yacouba Sissoko on kora and Idrissa Koné on talking drum—pulls his weight. More to the point, they play together like nobody's business. The stop-on-a-dime intros and endings are flawless. The dynamics are definitive, shifting briskly from a full-throated roar to a percolating whisper to bring in a new solo or a vocal passage from one of the two guest vocalists, Bébé Camara of Guinea and Tapani Sissoko of Mali.
Both of these women are wonderful griot singers (jelimusow), but their interventions are relatively brief, and occur in only five of the 10 songs. This is one of the subtle cues that tells the listener this is not, in fact, a band from Mali, however close they may come to the style and force of the Super Rail Band or Toumani Diabaté's Symmetric Orchestra. On a Malian recording, vocals would almost certainly claim a more prominent role. But this is no criticism of Benyoro. When making African music for American ears, vocals are always a challenge. Few U.S. based singers can compete with the familiar stars back home; foreign language vocals are often an impediment for uninitiated listeners; and singing African music in English is almost always a mistake (a subject for another time).
Benyoro and Kaira Ba come up in the wake of Ashville, North Carolina's Toubab Krewe, who won over young crowds at the Bonnaroo Music Festival and have wowed the jam band circuit for years with a largely instrumental take on West African music. Sam Dickey has toured with TK, as they are known, and TK co-founder Luke Quaranta plays cracking hand percussion with Benyoro, interweaving Cissoko's tama and superbly crisp drumming by Andy Algire, the engine behind another fine New York Mande band, the Mandingo Ambassadors. Patrice Blanchard adds a hint of French-Caribbean flavor with his taut, muscular bass lines.
But Benyoro is no fusion band. The music hews much closer to tradition and established genre than do the free-flying adventures of TK. Benyoro's debut includes three largely acoustic tracks, two featuring Dickey on the spike lute, ngoni. Three of the songs are Dickey's own compositions, but very much in the Malian style, notably the showpiece opener "An Sera," and pentatonic Bambara-style blowout "Segou Breakdown," in which the guitarist channels the sound and spirit of the late great Malian guitar god Zani Diabaté. Overall, the energy is high and the sound is mighty. This makes the more chilled-out moments on this recording all the more welcome.
Full disclosure: I've watched this band develop over the past few years, and even sat in with them on guitar on one occasion. It is no easy matter for American musicians to grapple so effectively with this centuries-old cultural music, nor for any set of musicians to play so seamlessly as one. Benyoro faces the challenge now of stepping beyond the spirited reverence of this debut and developing an increasingly individualized sound. But by paying respect to their forebears in Mali and Guinea, and breathing so much life into music styles that are increasingly sidelined in globalized West Africa, Benyoro have hit a home run on their first outing.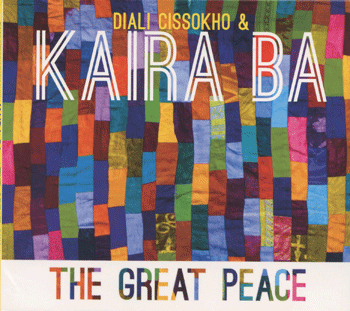 Diali Cissokho and Kaira Ba is another tight, cooking U.S.-based ensemble whose sound is deeply rooted in Mande tradition. Senegalese vocalist, songwriter and kora player Cissokho leads the group, which includes a superb Senegalese percussionist (Mame Cheikh Njigal Dieng) and four talented American players, all clearly well schooled in West African music. The band's second CD also brings in a number of guest players, notably a punchy brass section, which adds a satisfying big band feel to the group's sharp, roots pop arrangements.
The title of this self-produced CD is a translation of Kaira Ba, The Great Peace, and right away, we know that this is a group with a message. Cissoko composes songs, and adapts traditional Mande pieces, in order to sing about war and peace, the evils of politics, his family members, and Sufi Islam in Senegal. The brassy Mande pop number "Balla Gueye" even sends a shout-out to a popular traditional wrestler in Senegal. These themes, and the prominence of Cissokho's husky vocal, distinguishes this group from the Toubab Krewe formula of relying mostly on instrumental prowess and arranging.
That said, the playing here is strong throughout, particularly when Cissokho intertwines his kora lines with the clean, clear guitar work of John Westmoreland, as on "Fallou (The Guardian)," an ebullient Mande pop number reminiscent of Salif Keita's timeless hit "Tekere," or "Alanole (No One Can Know God)," an adaptation of the Mande classic "Keme Burama." "Alanole" also features an unexpected, lyrical violin solo from guest Gabriel Pelli. Another standout among these 11 tracks is "Bamba Wotena (Amadu Bamba is Calling)," which begins in a smoldering, minor-key lope and builds to a beautifully orchestrated gallop, fired by explosive sabar hand-and-stick percussion—all an elaborate tribute to a champion of the Senegalese Baye Fall religious brotherhood and its underlying lifestyle and philosophy.
Diali Cissokho's kora opens a number of these songs, and he's an elegant player, capable of meditative sensitivity ("Mere Khadi, My Heart, Returned") and unbridled, joyful energy ("Baye Fall"). Cissokho's vocals have a less universal appeal; they can be gruff and a tad strained at times, contrasting with the smooth contours of the music.
Collaborations between American and West African musicians are a mark of our time, but also an inevitable reflection of our shared histories. None of these bands have broken through to the mainstream yet, but it could happen. But as these two show in their new recordings, the chemistry is deepening and the level of ambition rising, as the process of channeling the Afro-Atlantic saga into contemporary popular music continues.