New Videos from Vieux Farka Touré, Angelique Kidjo, Batida with Mayra Andrade, and Maga Bo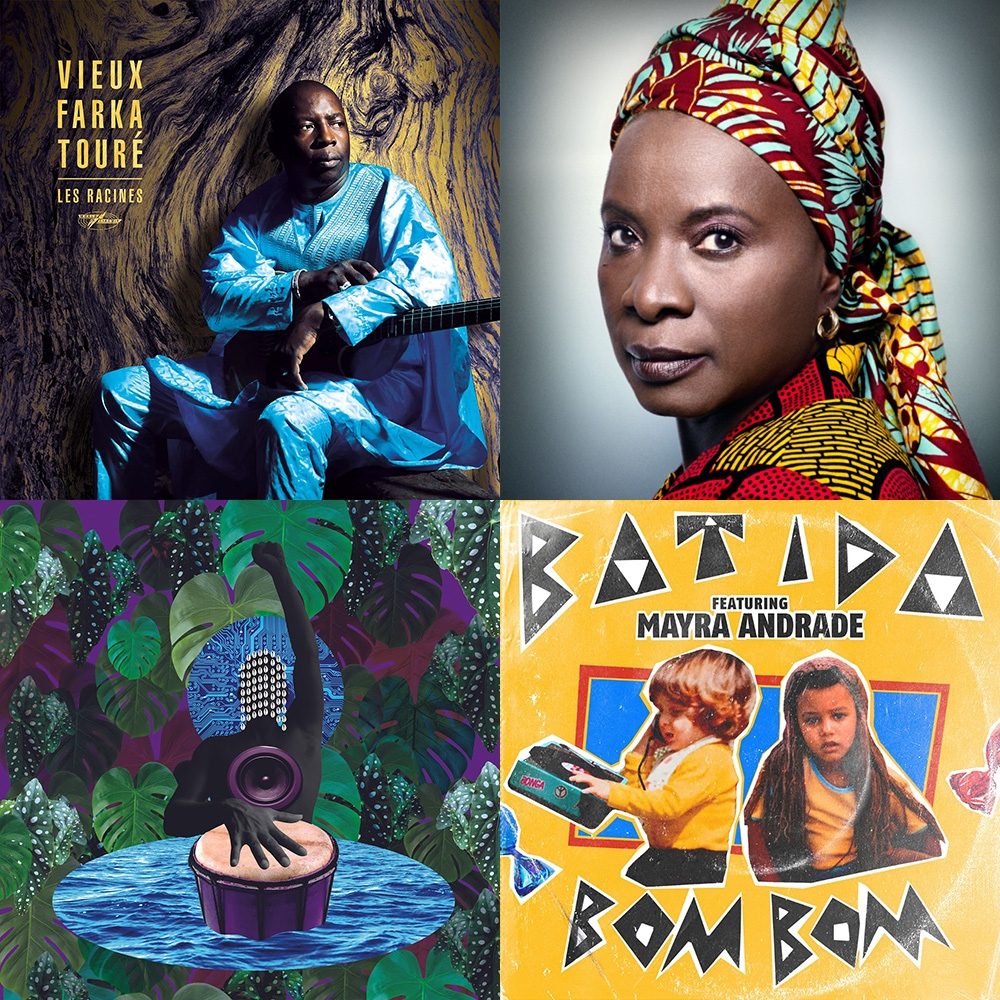 Wonderful new videos are flooding the Afropop Worldwide inbox these days. Here are four we're enjoying this week.
First, another tease for Vieux Farka Touré's upcoming release Les Racines (The Roots), out on June 10. "Flany Konare" is a tender love song in keeping with the album's theme of Touré's return to his Songhai roots. Once again, the animation is on the psychedelic side, created by U.K.-based animators Double Vision and Malian photographer Kiss Diouara.
Fresh from winning her fifth Grammy Award for her album Mother Nature, Angelique Kidjo is out with a new video and a remix by Synematik of the album's lead track, "Choose Love." One could hardly imagine a more on-point message for this moment!
On to Brazil, where master producer, DJ and remix artist Maga Bo is previewing the title track from his upcoming album (May 27) "Amor (É Revolução)" (translates to "Love Is Revolution"). The video is filmed in the coastal town of Salvador in Bahia, northeast Brazil and Santa Tereza in Rio de Janeiro, with kid skateboarders, glistening seas, church and Catholic imagery and the burly presence of hip-hop MC Bnegão and directed by Ana Júlia Theodoro, an up-and-coming Tik Tok/Instagram filmmaker.
And finally, Lisbon-based producer Batida (AKA Pedro Coquenão) gets personal with "Bom Bom," a collaboration with Cape Verdean singer Mayra Andrade. The song is about stepping out of the darkness into the world of the good (bom). Batida will have a new album from Crammed Discs in October.