New York Pays Tribute to Papa Wemba
The passing of Papa Wemba, the king of Congolese rumba and one of the most popular African musicians of his time, has reverberated deeply throughout the world. Across the globe, particularly in his home country of the Democratic Republic of Congo, thousands of fans, collaborators, friends and family have been mourning the loss of the musical superstar, fashion icon and much-loved Papa of a generation. There are already hundreds of videos on YouTube responding to his passing: clips of the hundreds running in his funeral procession, many musical homages to the man, interviews with grieving musicians and fans, and even the rather eerie footage of Wemba performing at the music festival in Côte d'Ivoire when he collapsed onstage. DRC President Joseph Kabila has posthumously bestowed Wemba the nation's highest honor, "Grand Officer," and provided a plane to bring his remains back to Kinshasa. The losses of David Bowie, Prince and Papa Wemba all in four months, all extraordinary musical and fashion treasures, is almost too much to bear.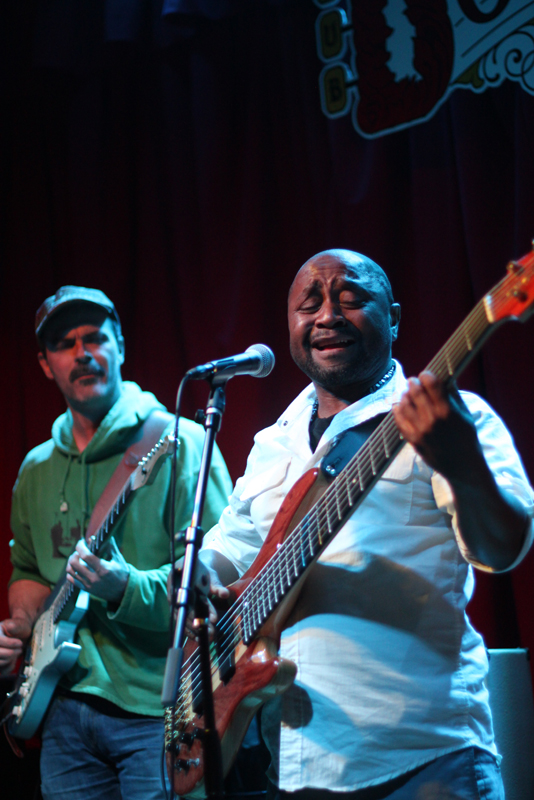 Mbuiselo Mngwandi and Francis Jacob - Photos by Sebastian Bouknight
On May 2, Manhattan's Club Bonafide joined the mourning masses and hosted a musical tribute to Papa Wemba. Some abrupt lineup substitutions aside, the night was warm, bright and familial, calling the spirit of Papa Wemba into the room. Bassist Mbuiselo "Jimmy" Mngwandi led the impromptu band, with Oscar Debe on drums, Manu Koch on keys, Francis Jacob on guitar, and Electra Weston on vocals. The set was short but sweet, with improvised rumba-inspired grooves and lyrics in tribute to Wemba. Musicians in the audience took to the mic to sing praises: Nigerian musician Emperor Adichie took the stage and led a chant of "Papa Wemba," Zambian singer Muriel Mwamba joined Weston on vocals, and Congolese musician Nkumu Katalay jumped onstage for a closing tune.
[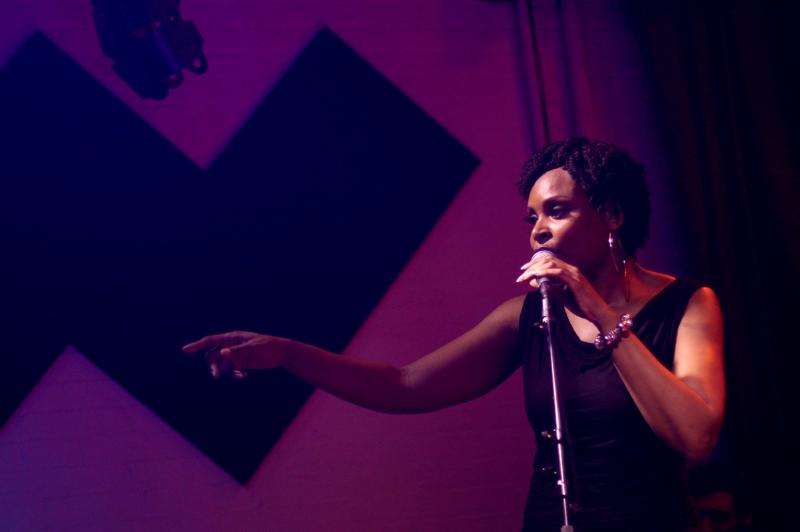 Electra Weston
All those I spoke to recalled their encounters with Wemba fondly, remembering him as a gentle, caring and generous man with a sparkling laugh who inspired and respected everyone around him. He welcomed everybody, encouraging self-confidence, self-expression and pride. Mngwandi, a South African, began the show with a South African song, explaining that Papa Wemba emboldened his collaborators to love their identities as Africans and to play their music proudly. The world feels the loss of Papa Wemba, but we can be sure that his spirit will live on in any space where people gather to play music, dance, and celebrate life.
Nkumu Katalay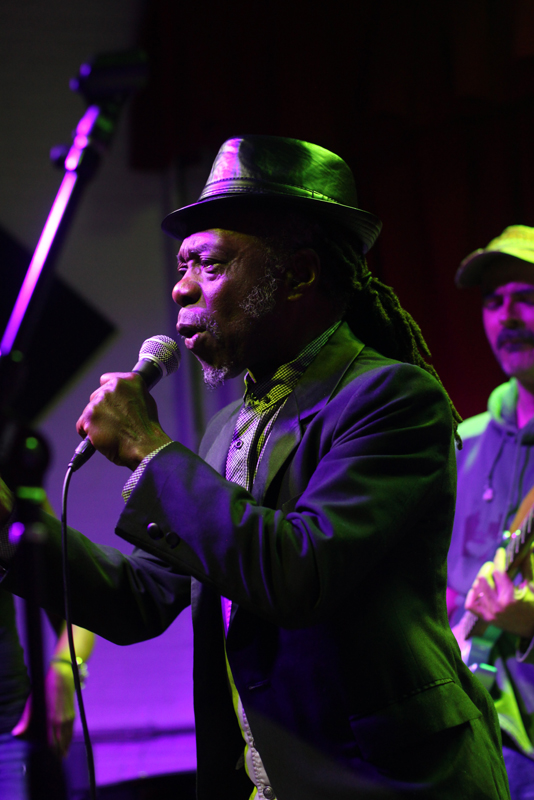 Emperor Adichie
For more on Wemba, see Banning Eyre's appreciation, and Best of The Beat on Afropop: Papa Wemba.