New York's globalFEST 2018: Photo Essay
On the occasion of its 15th anniversary, New York City's annual January world music extravaganza—globalFEST—happened in a new venue this year. Just a block from Times Square, B.B. King Blues Club and Grill and adjacent Lucille's Grill provided two of the three requisite stages, and the Liberty Theater, just across a chilly 42nd Street, provided the third. Three stages, 12 acts over the course of six hours, and an unrivaled array of top flight music from all around the world!
For a taste of the music itself and more on the event, check out the NPR All Songs Considered podcast on globalFEST, featuring Afropop's Banning Eyre, NPR's Anastasia Tsoulkas and WFMU's Rob Weisberg, hosted by All Songs Considered maestro Bob Boilen. Listen away as you peruse the images below…
New for this 15th year was the inauguration of the globalFEST Awards, honoring three luminaries in the global music movement. This year, the Impact Award went to Chicago Department of Cultural Affairs veteran, now a director at the National Endowment for the Arts, Michael Orlove. The Trouble Worldwide Award went to a widely experienced music industry veteran, most recently the creator of Future Present, an agency focused on female artists, Alexandra Nova [A.K.A. Casazza]. Sadly, Alexandra passed away from cancer last year, and the award was accepted by her husband Jeff. And finally, the Artist Award went to Zimbabwean chimurenga king Thomas Mapfumo. This award was accepted by his manager Austin Sibanda, and presented by our own Banning Eyre.
Shortly after this moving award ceremony, the music marathon began, and Banning picked up his camera. Here are some of his images from the night.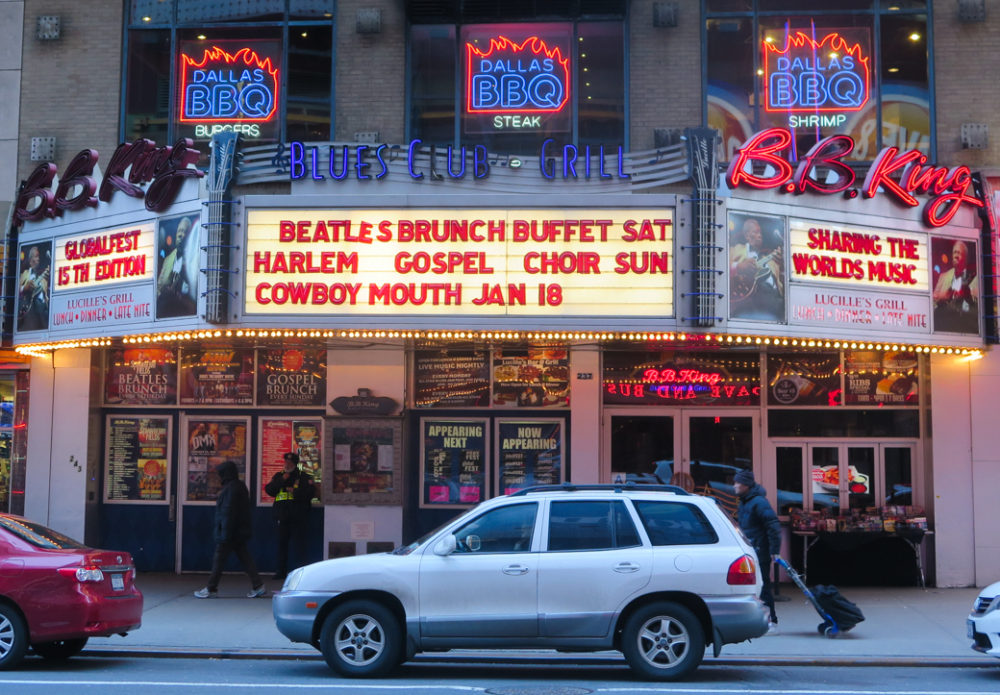 MOSHEN NAMJOO
Visionary Modern Iranian songs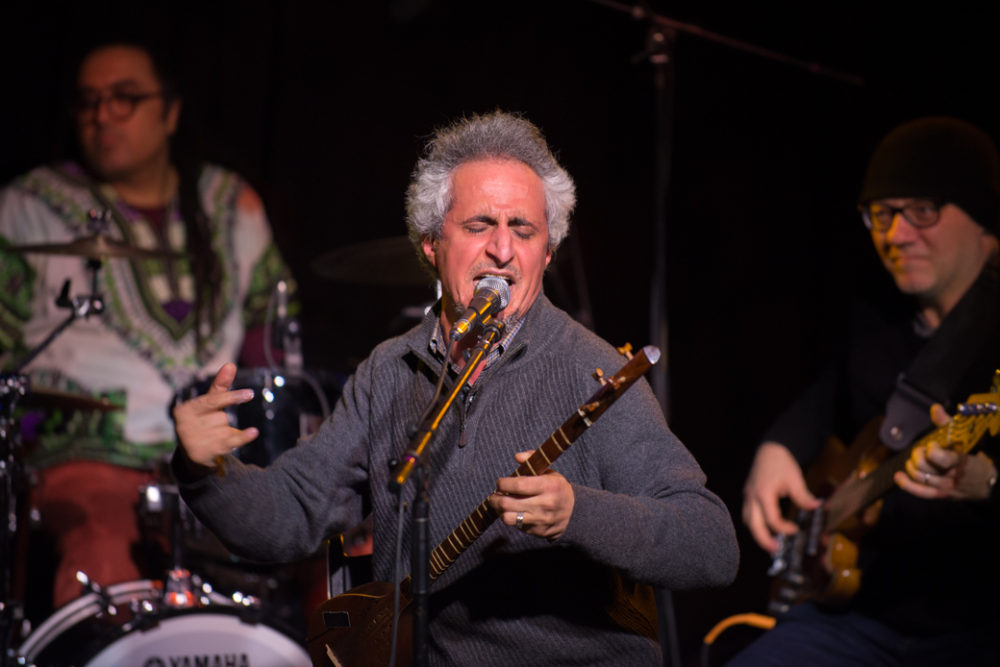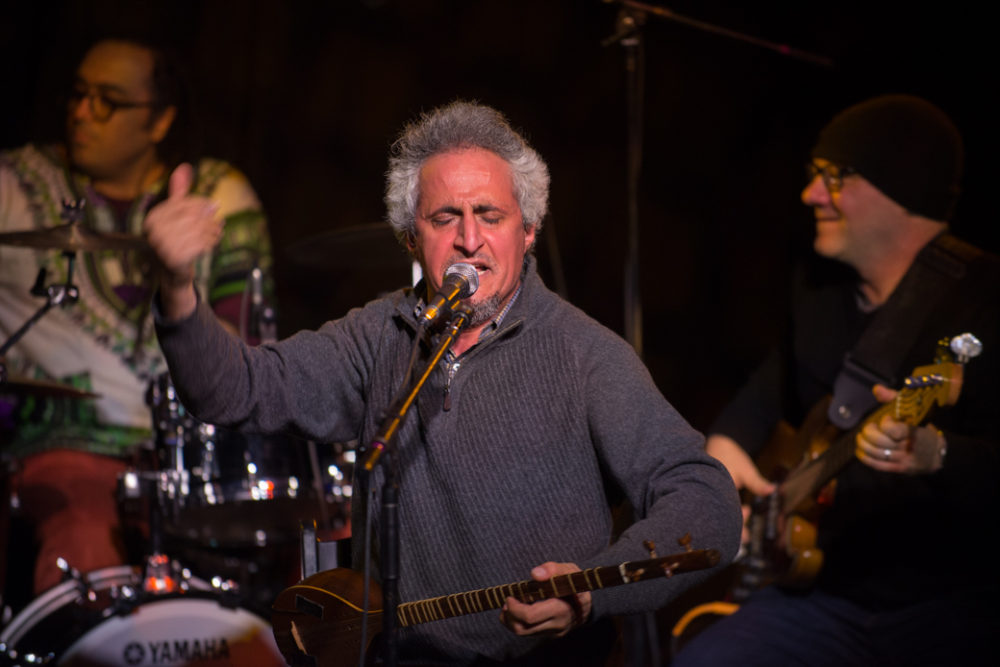 AVA ROCHA
Post-Tropicalia avant-pop from Brazil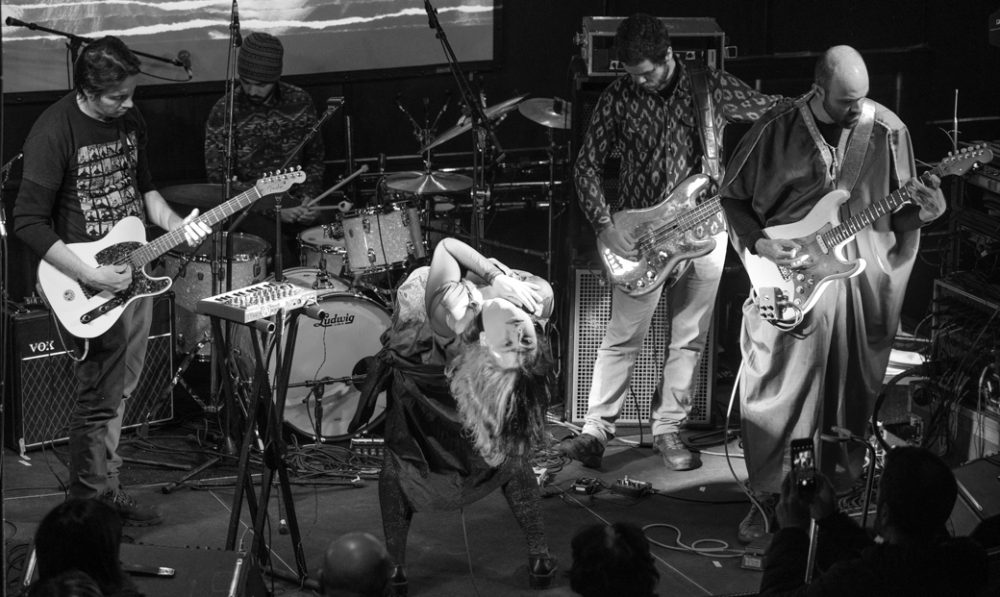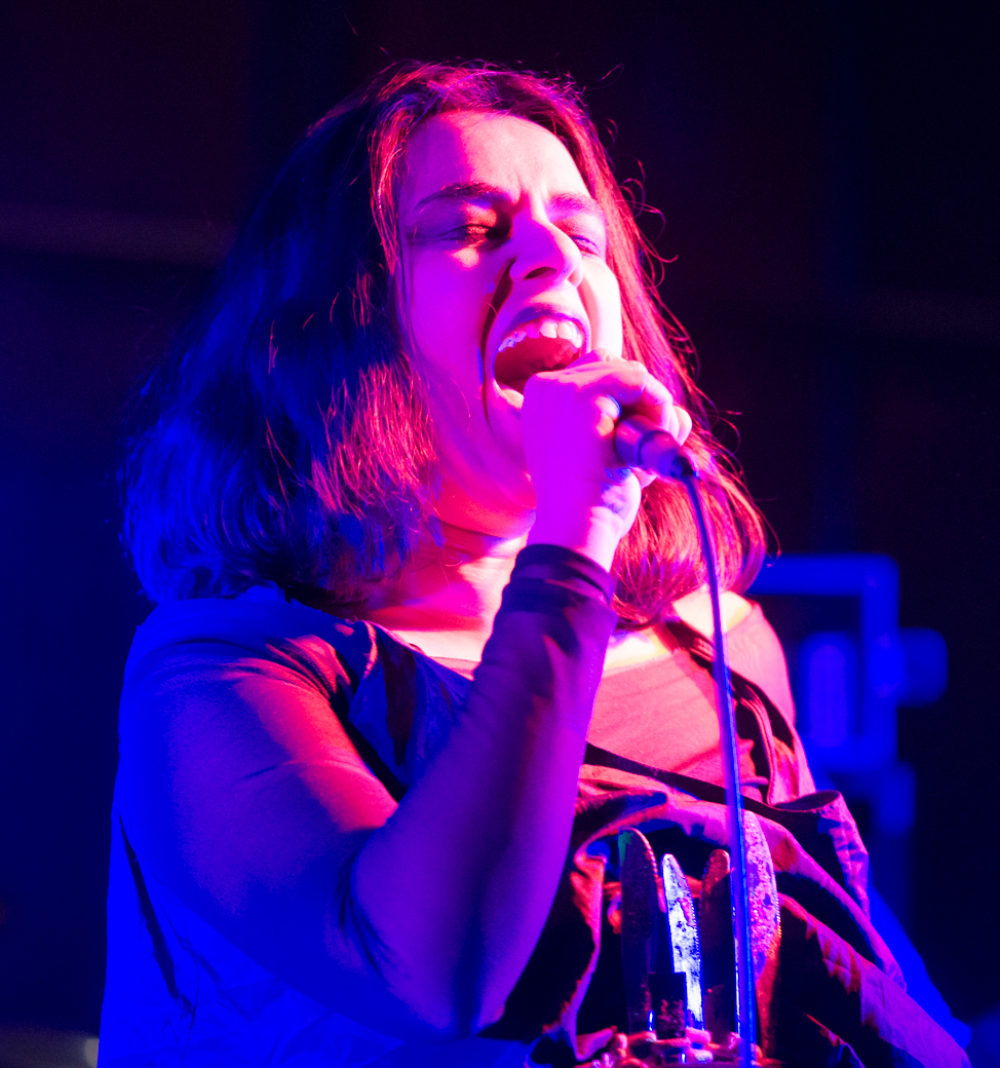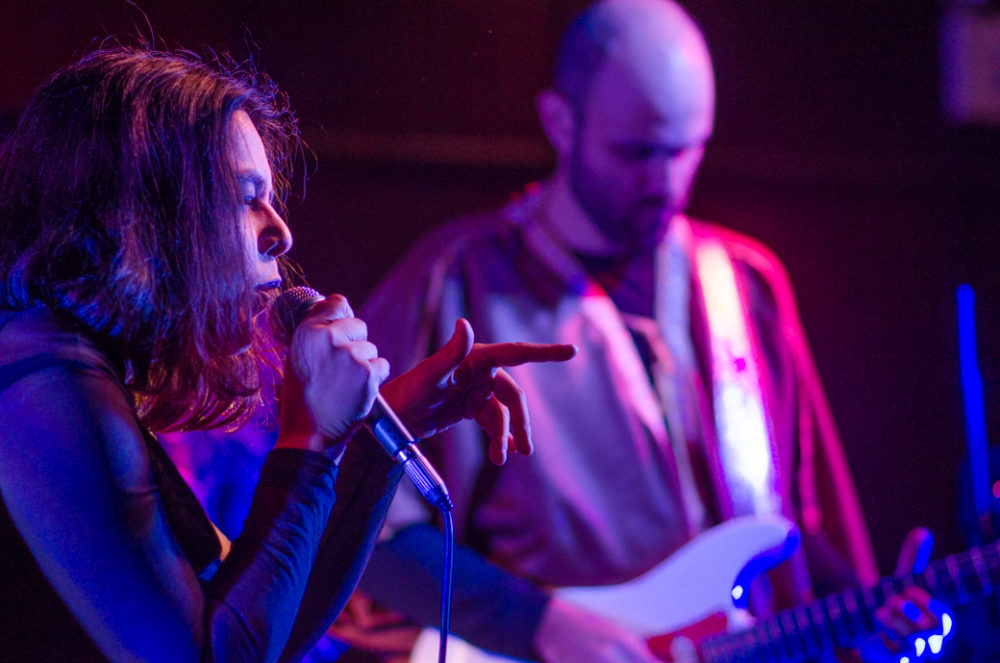 THORNETTA DAVIS
Detroit's electrifying queen of the blues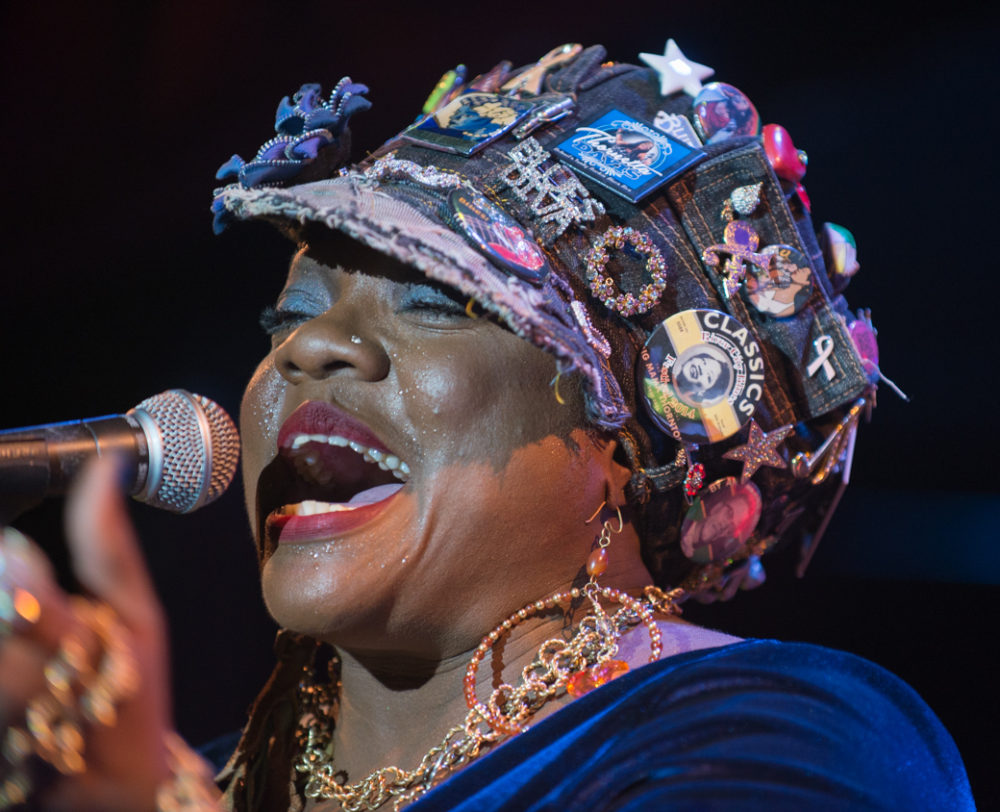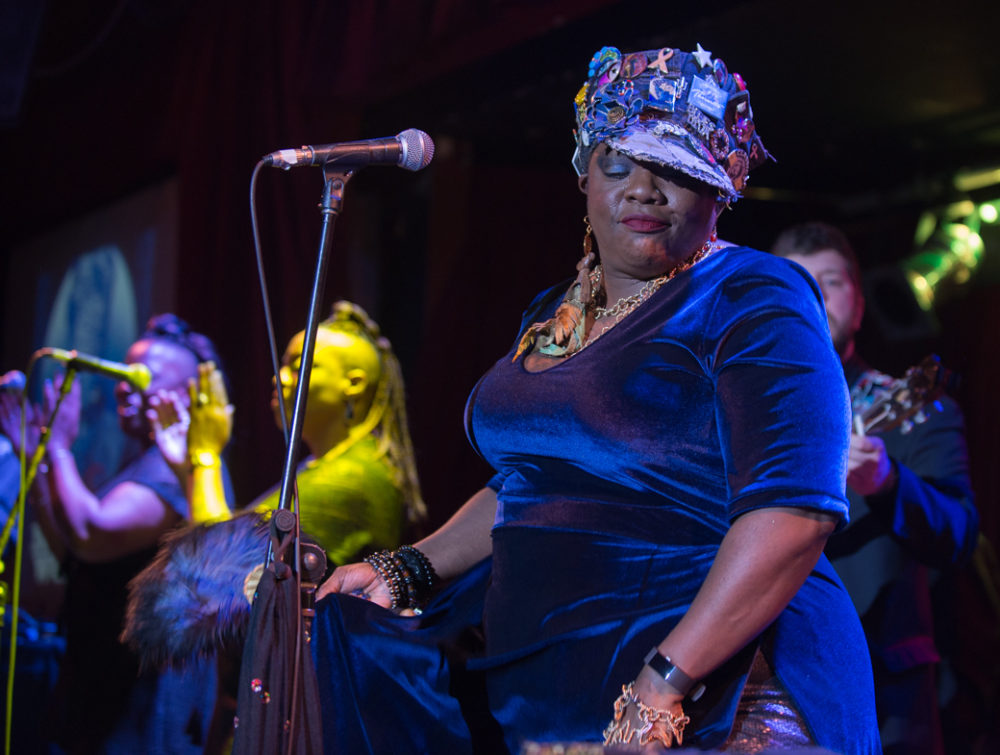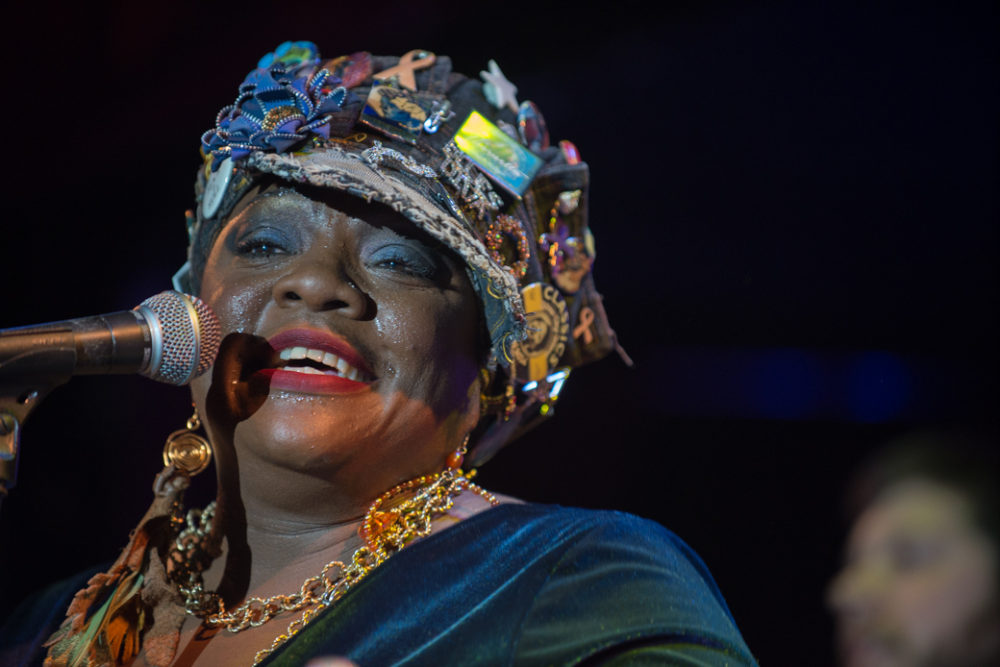 JARLATH HENDERSON BAND
Champion of the new Celtic folk scene (US debut)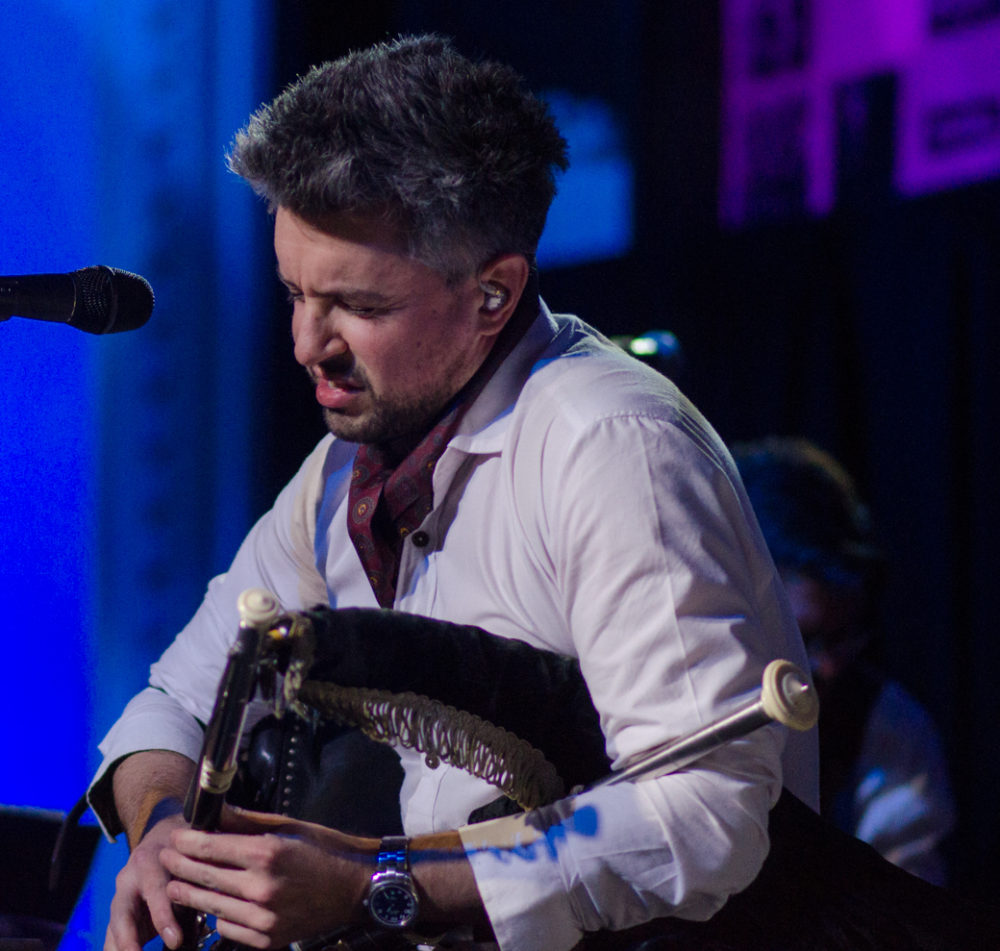 JUPITER & OKWESS
The "Rebel General" of Congolese music (US Debut)
Stay tuned for Afropop's interview with Jupiter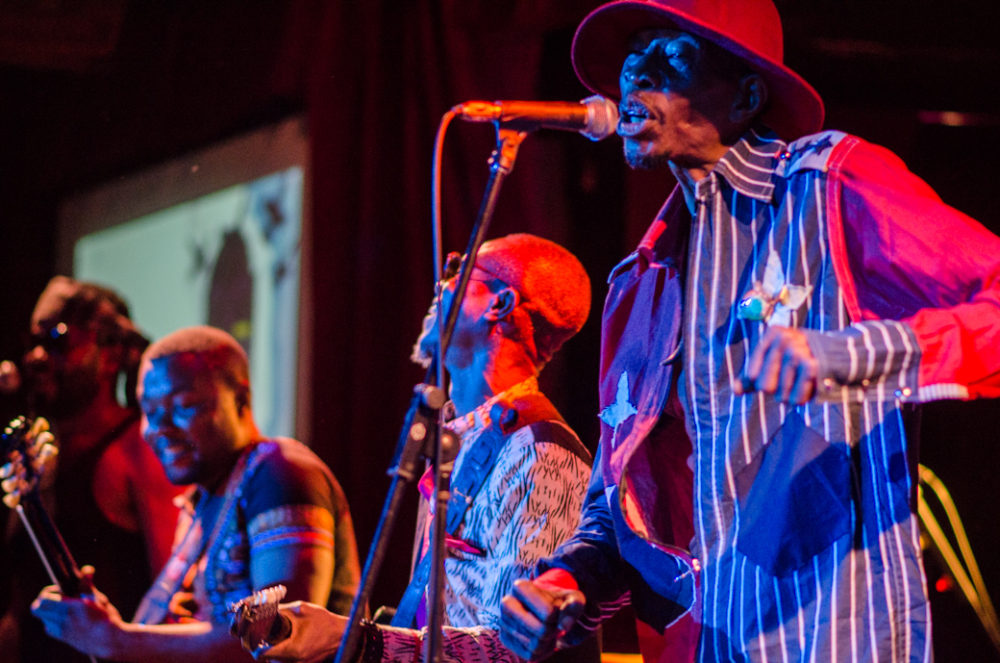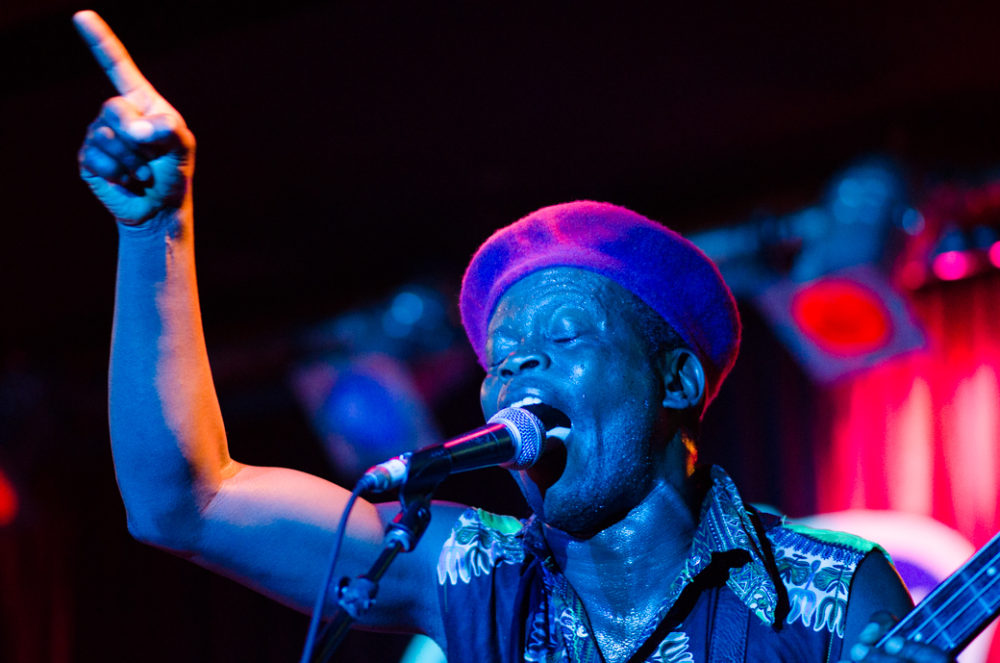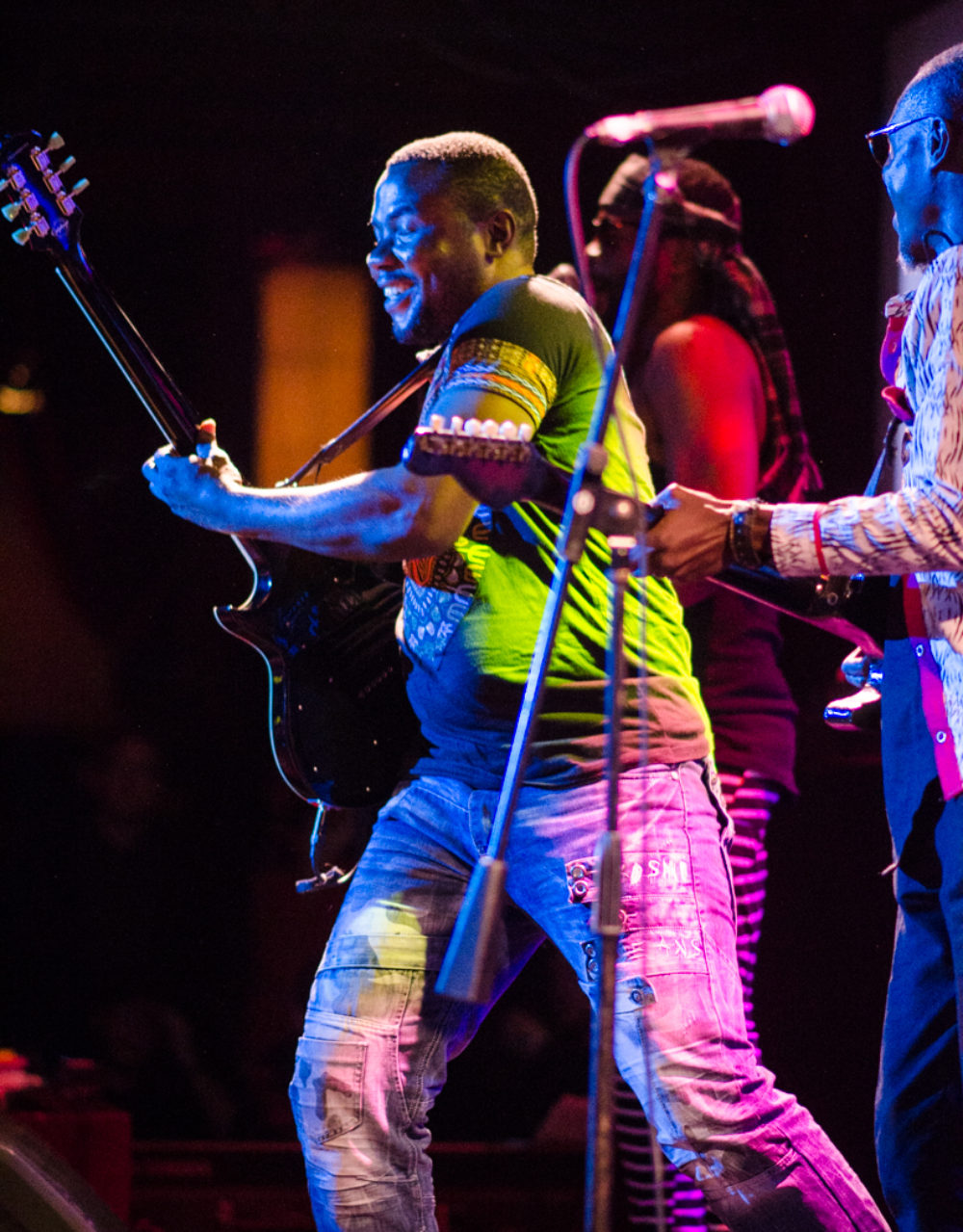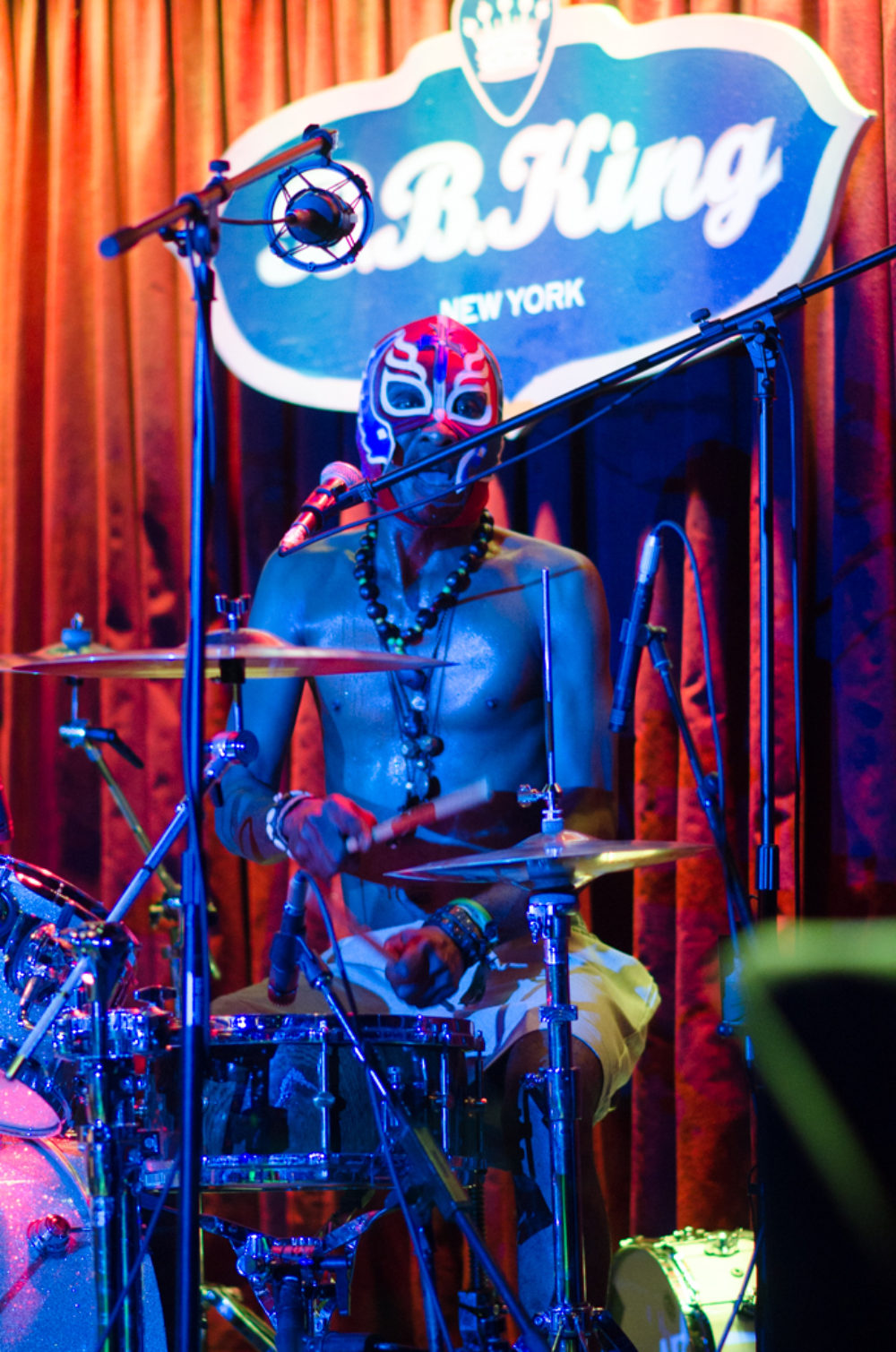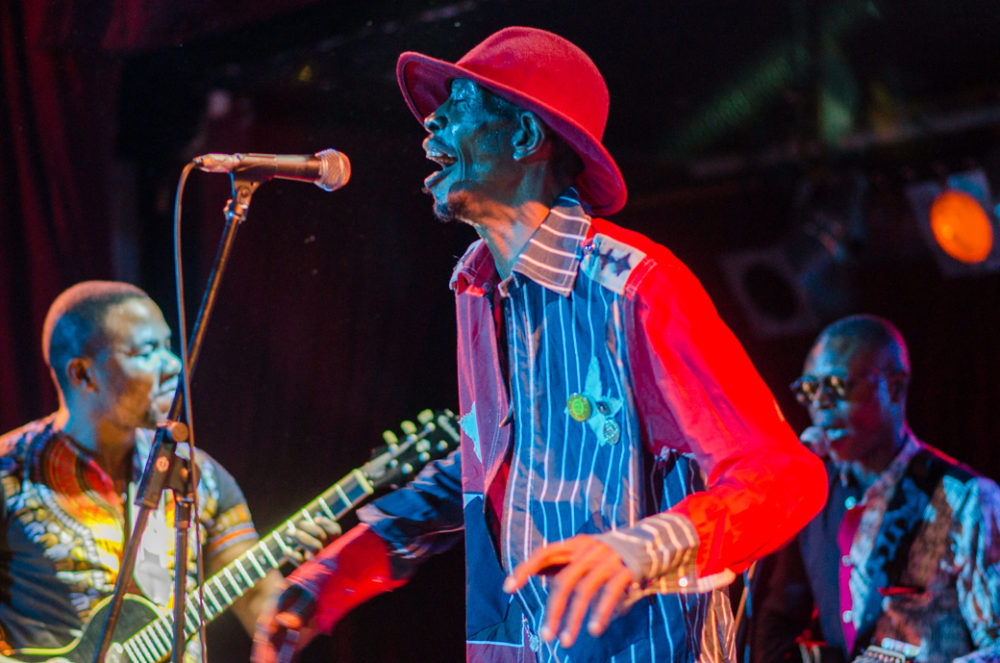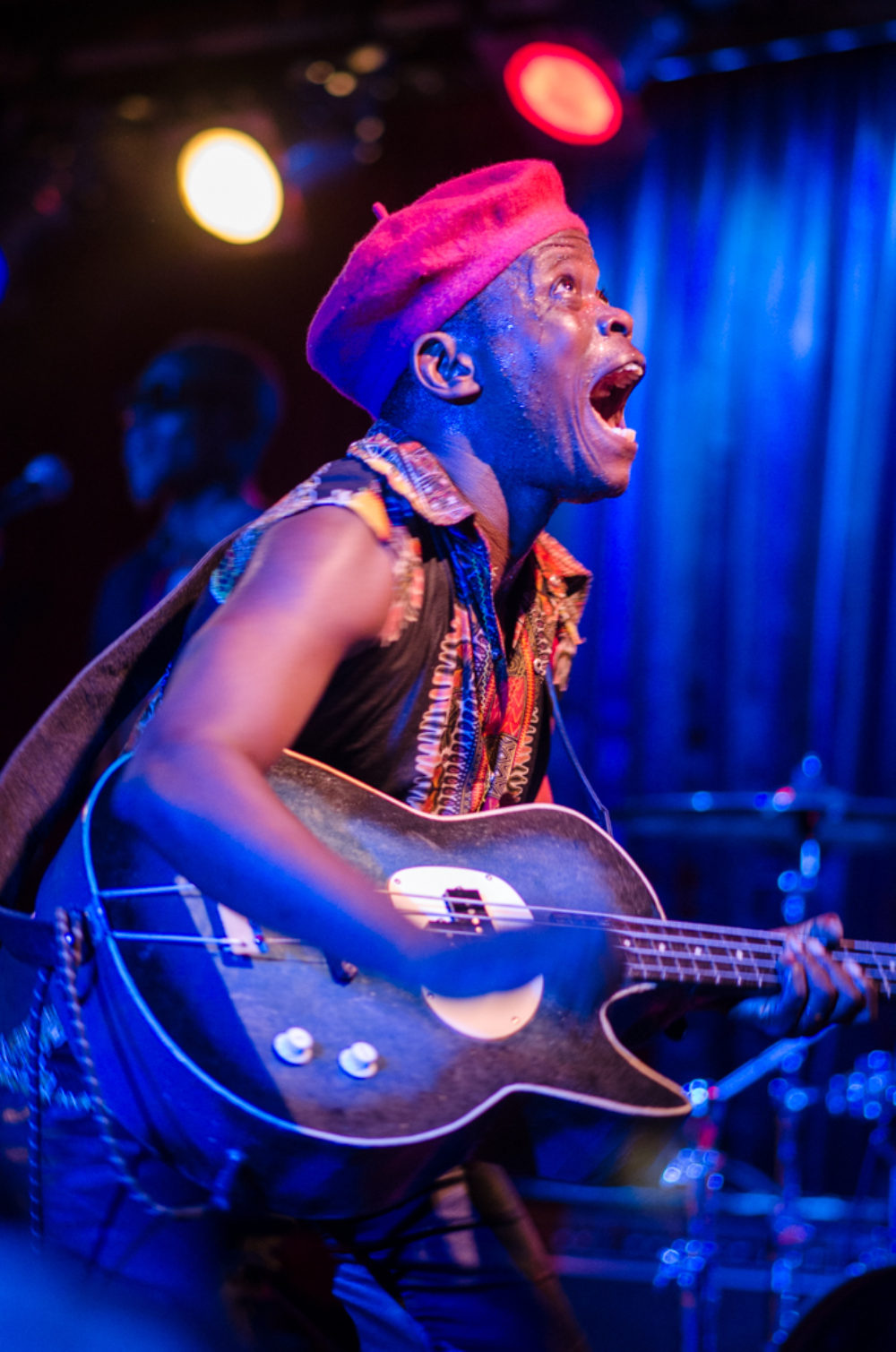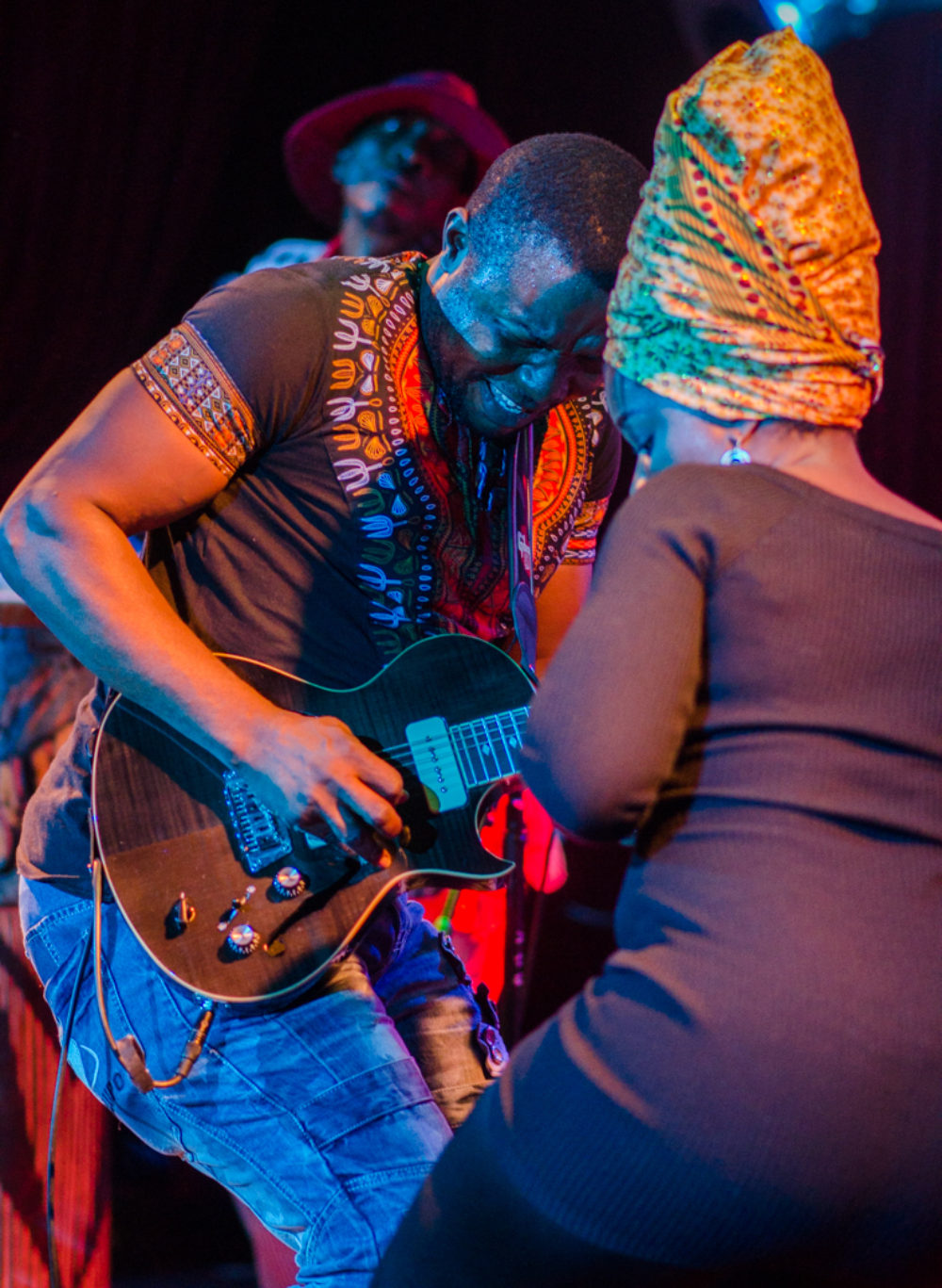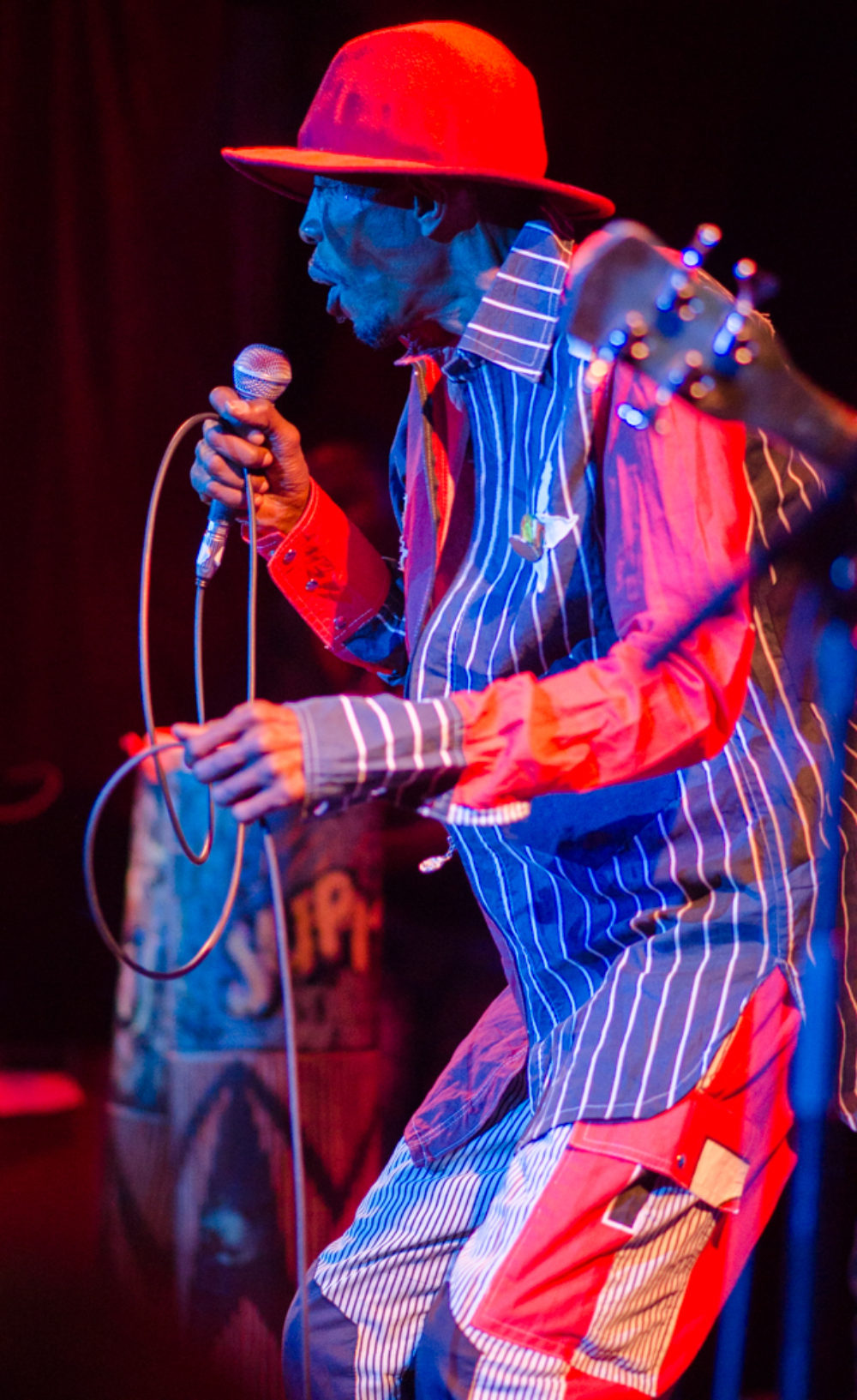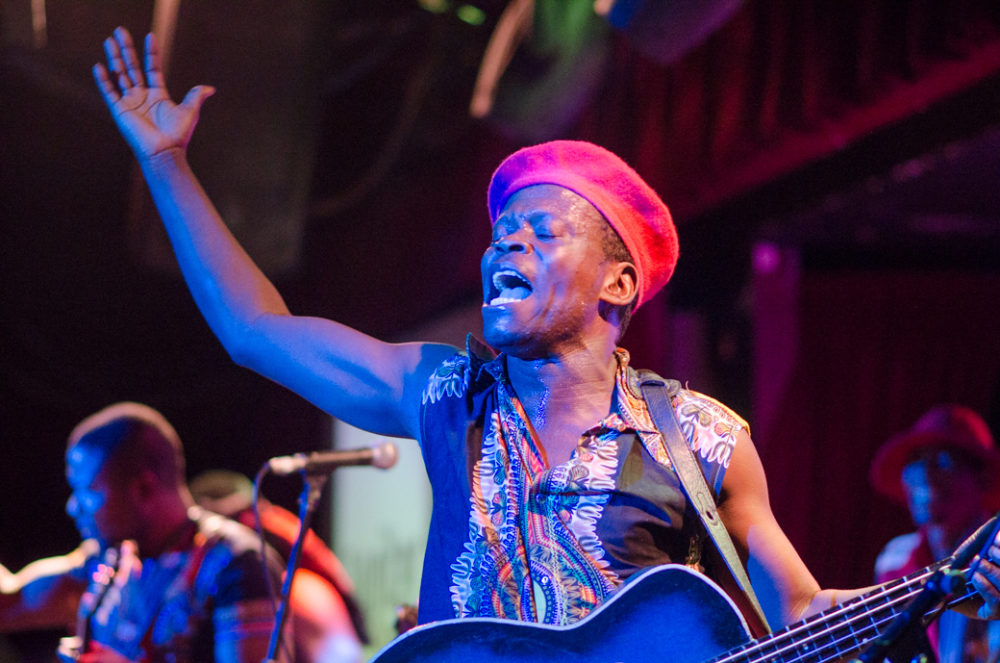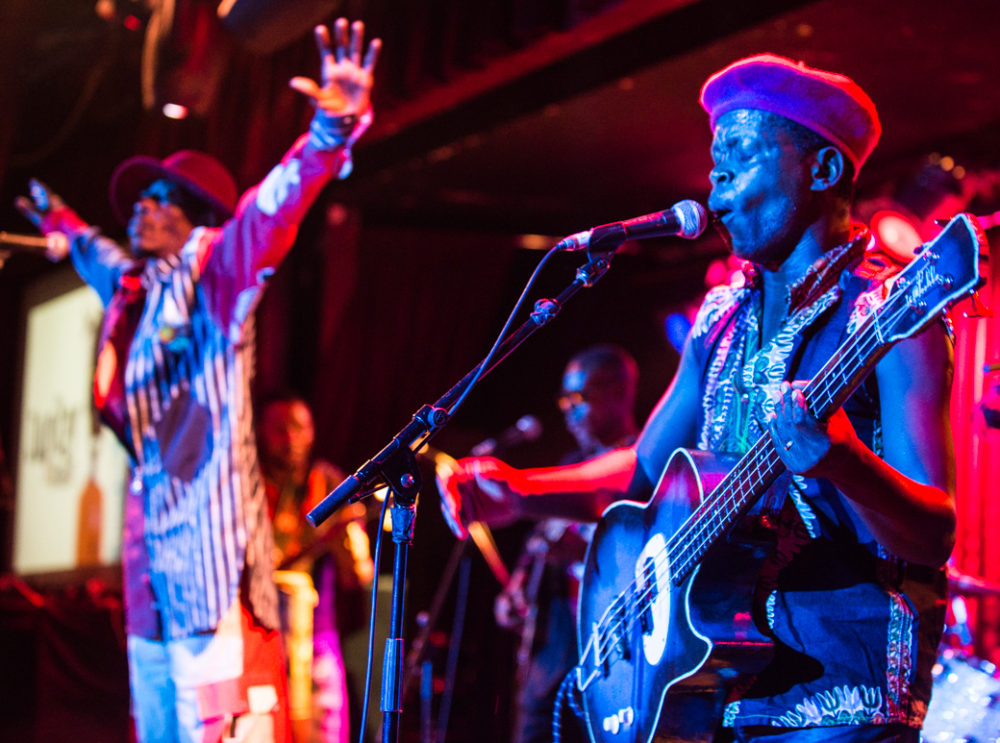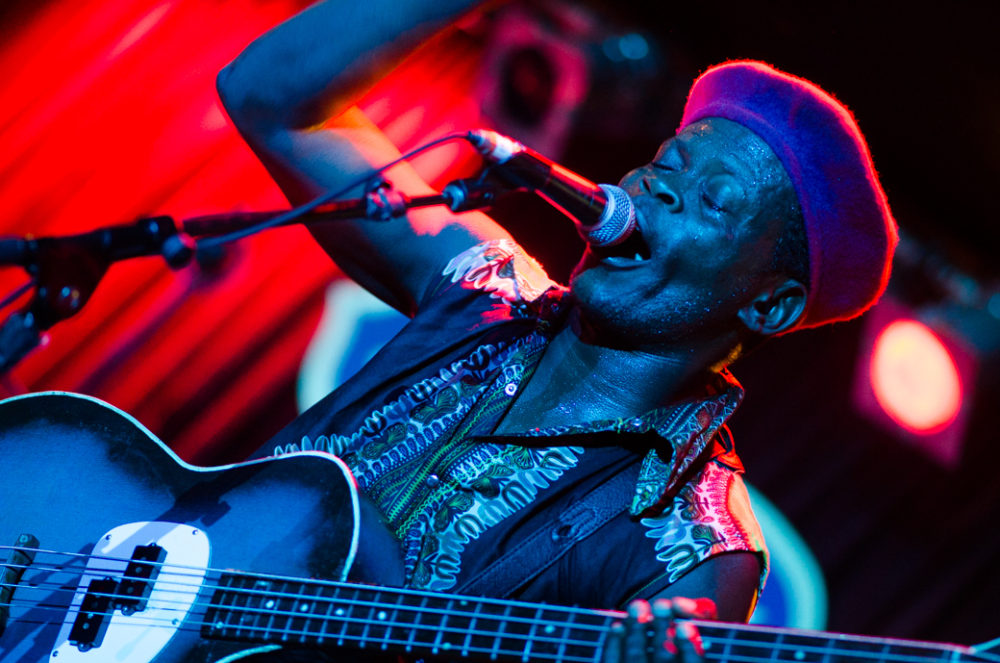 DELGRES
Gritty Creole blues reconnects Guadeloupe to New Orleans
Stay tuned for Afropop's interview with the band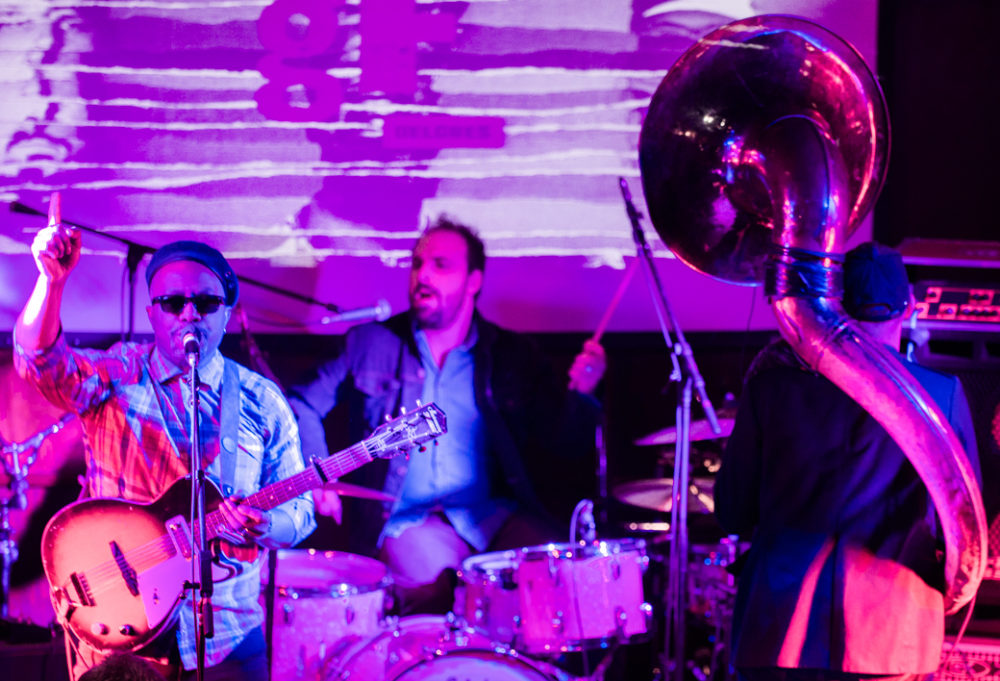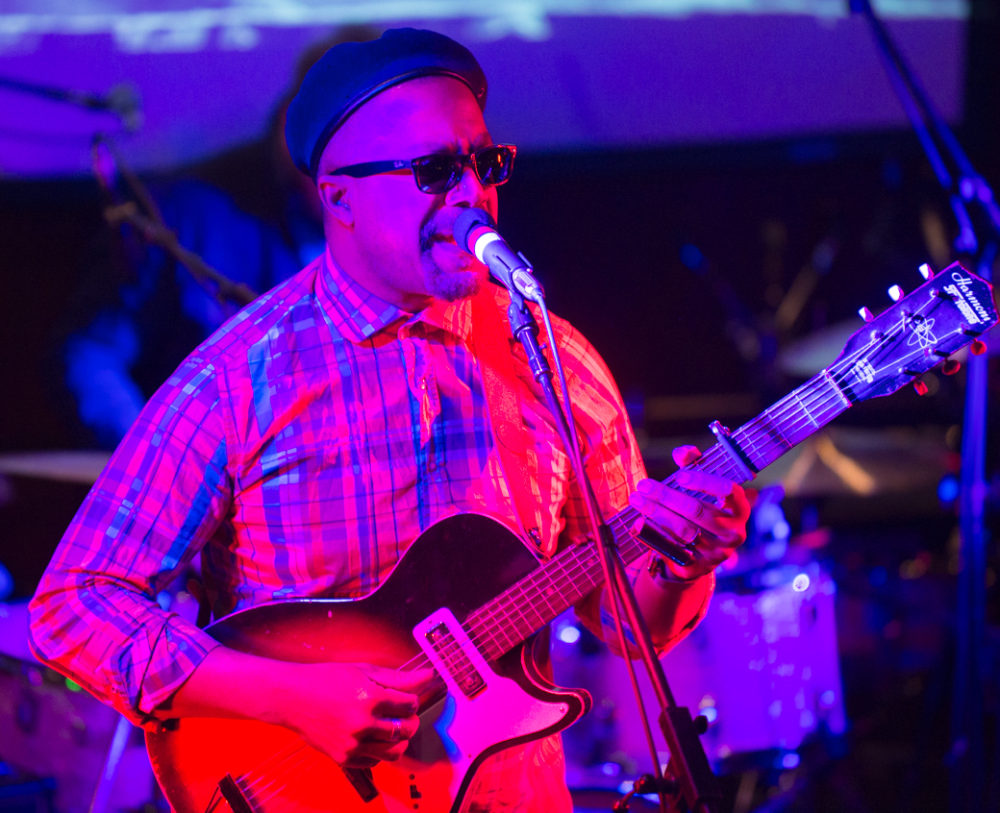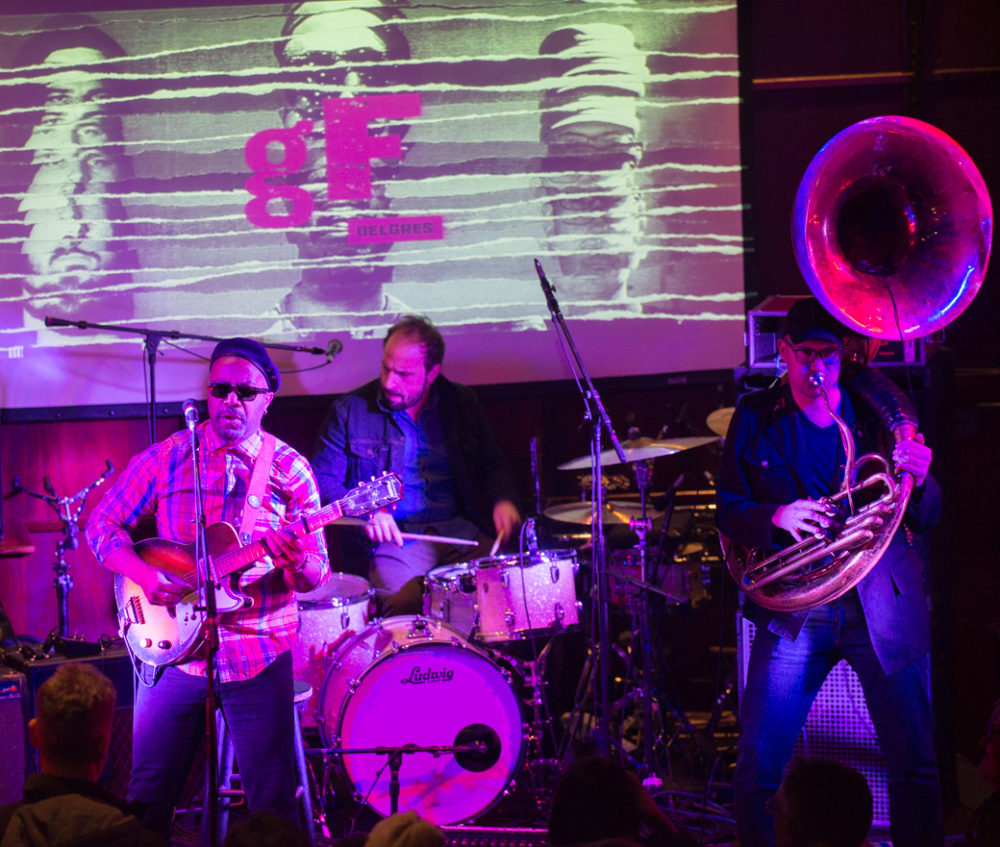 IBERI CHOIR
Stunning polyphonic songs from Georgia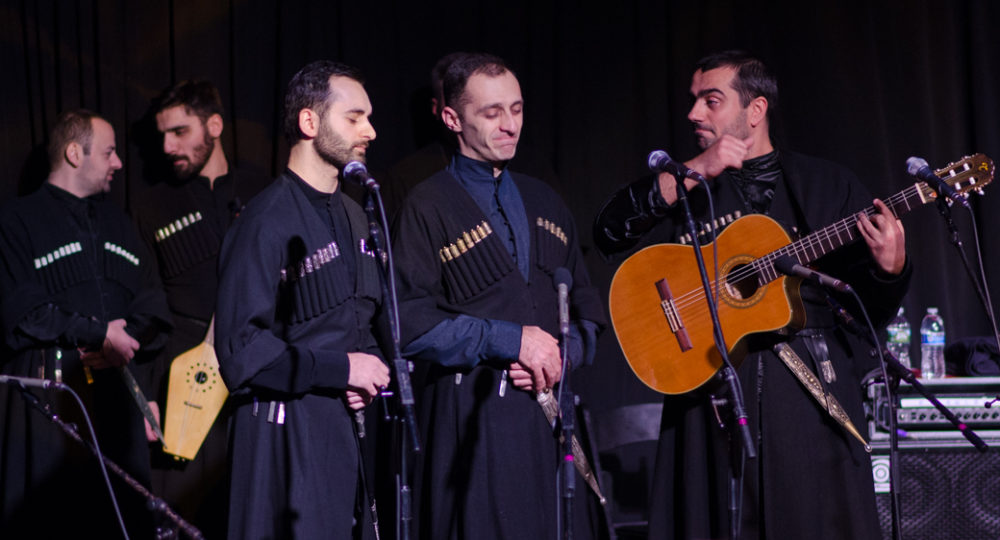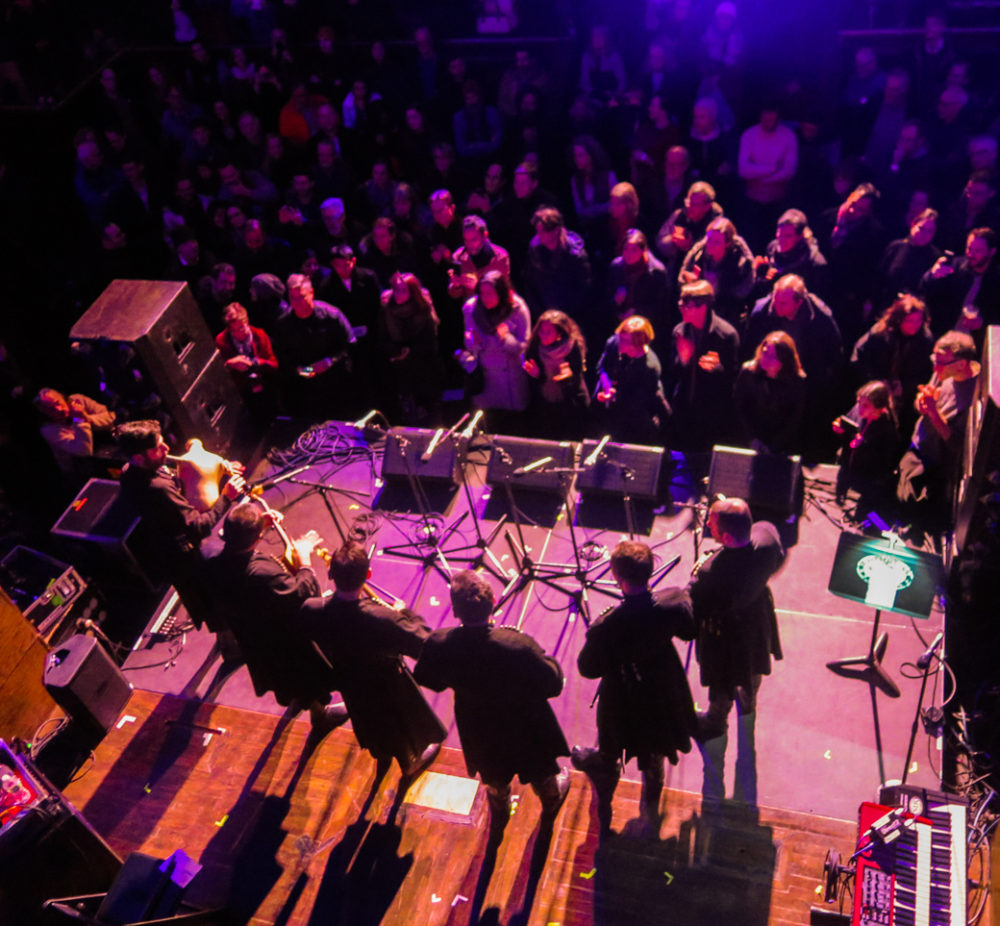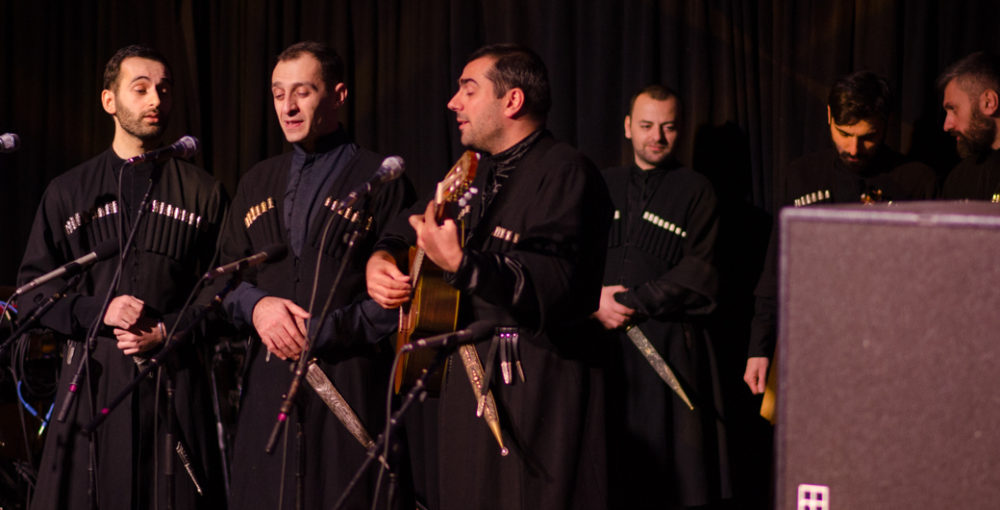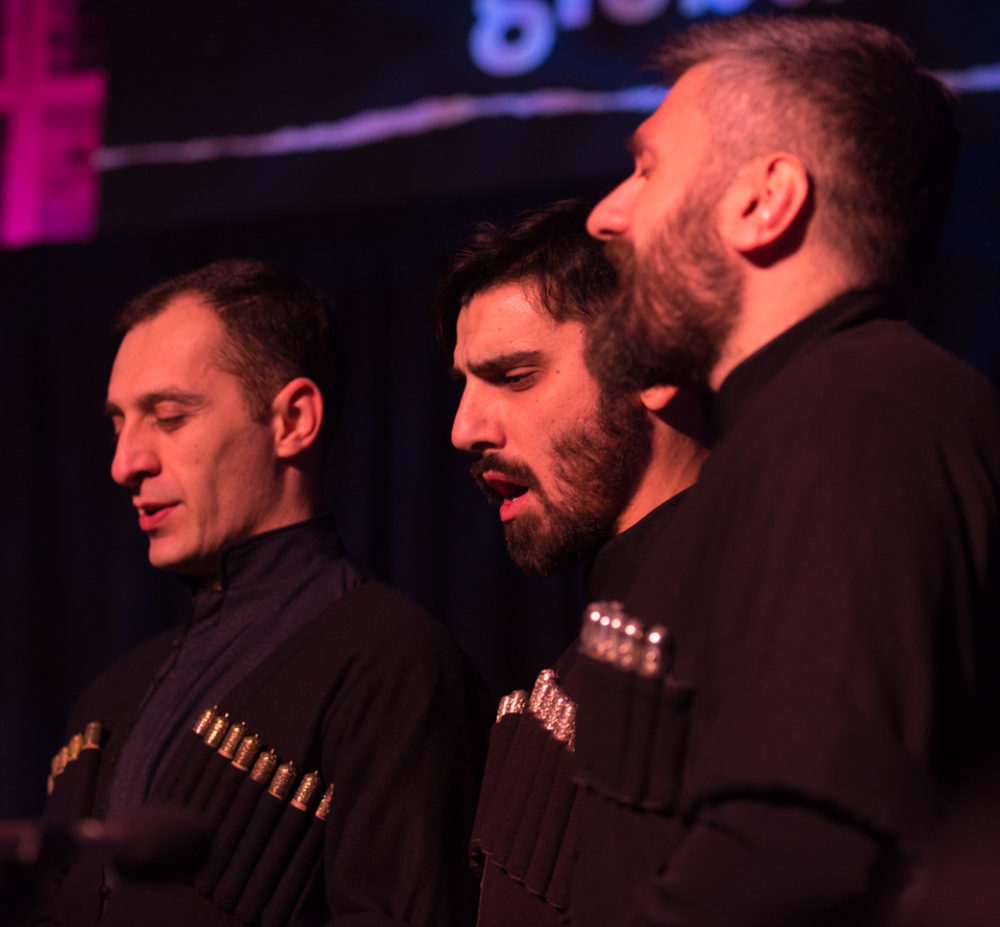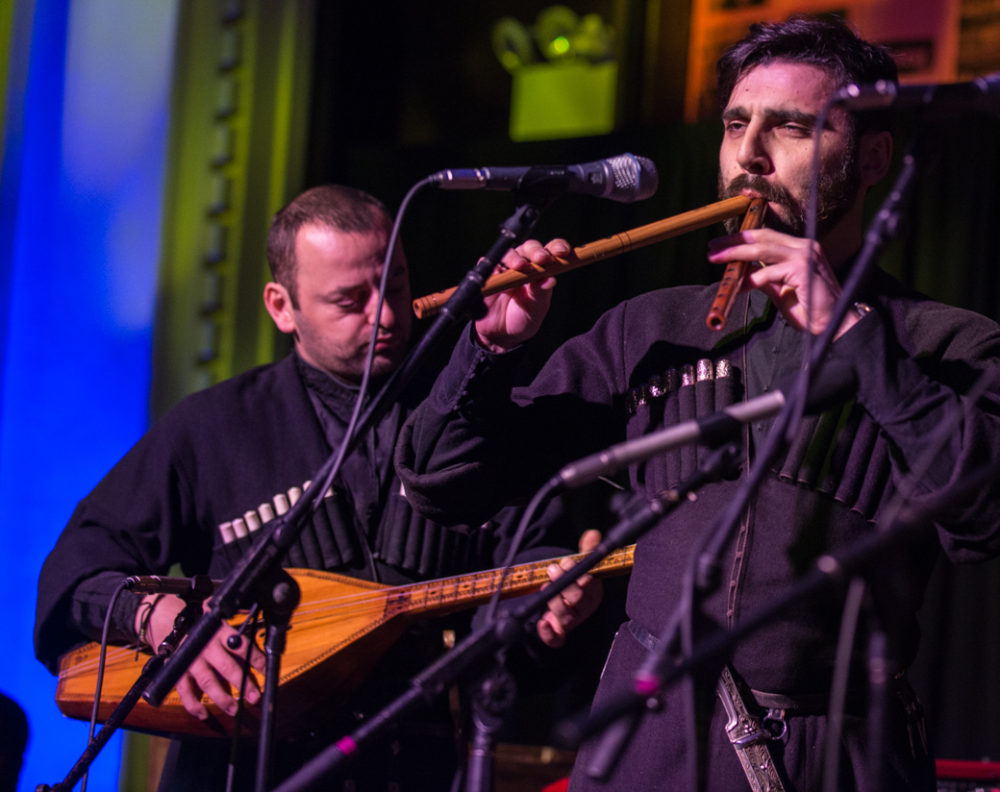 LA DAME BLANCHE
Kinetic Cuban rumba and son with hip-hop, cumbia and dancehall
Stay tuned for Afropop's interview with La Dame Blanche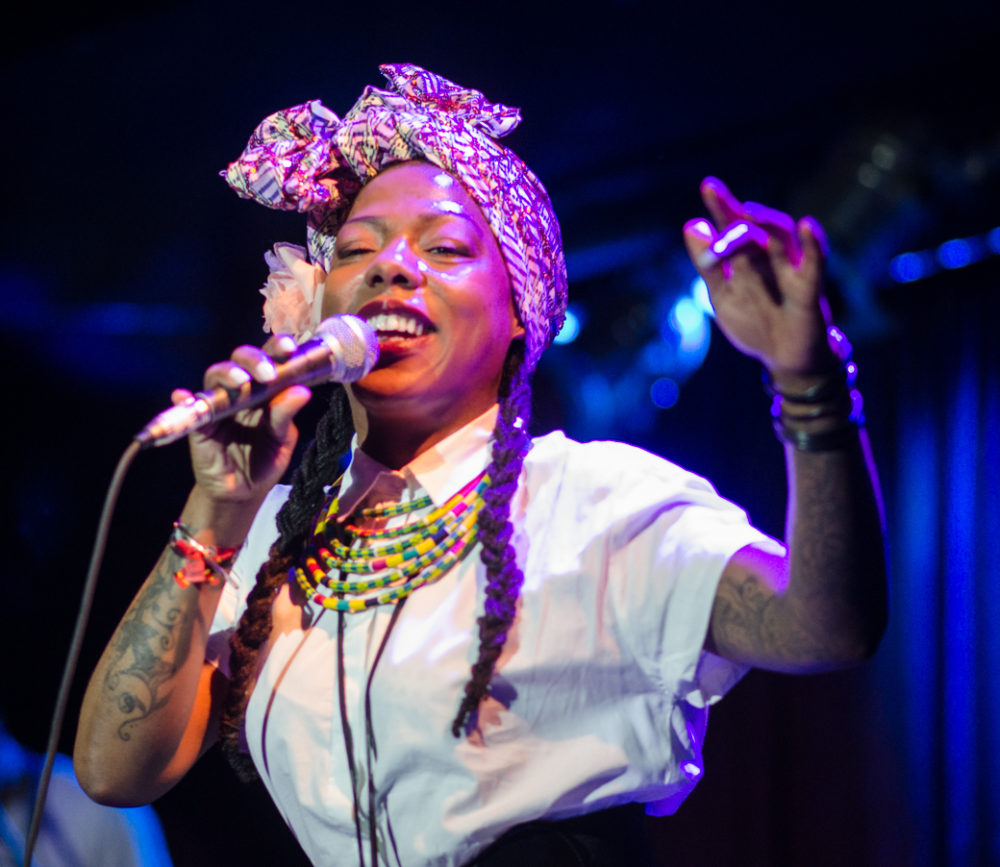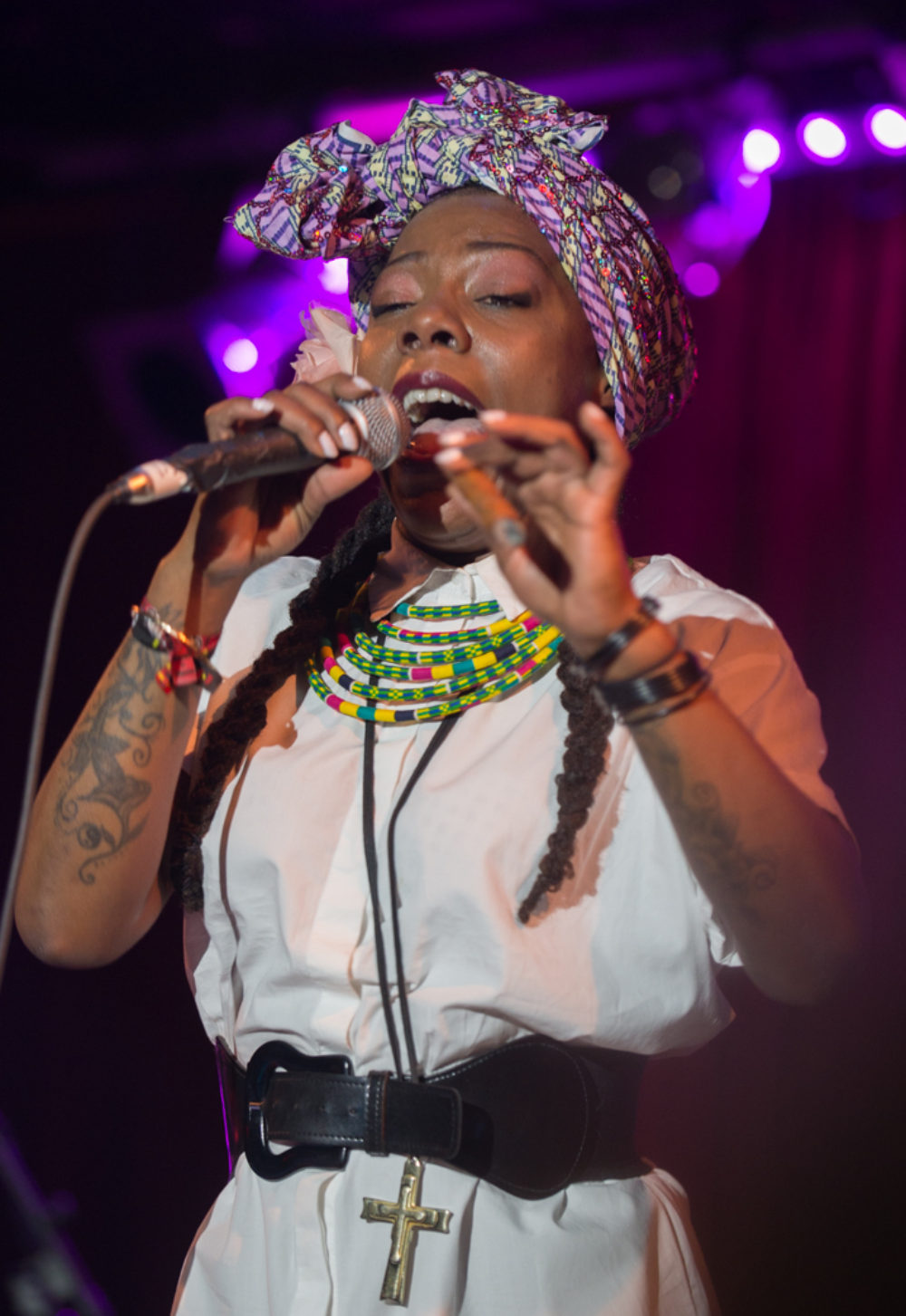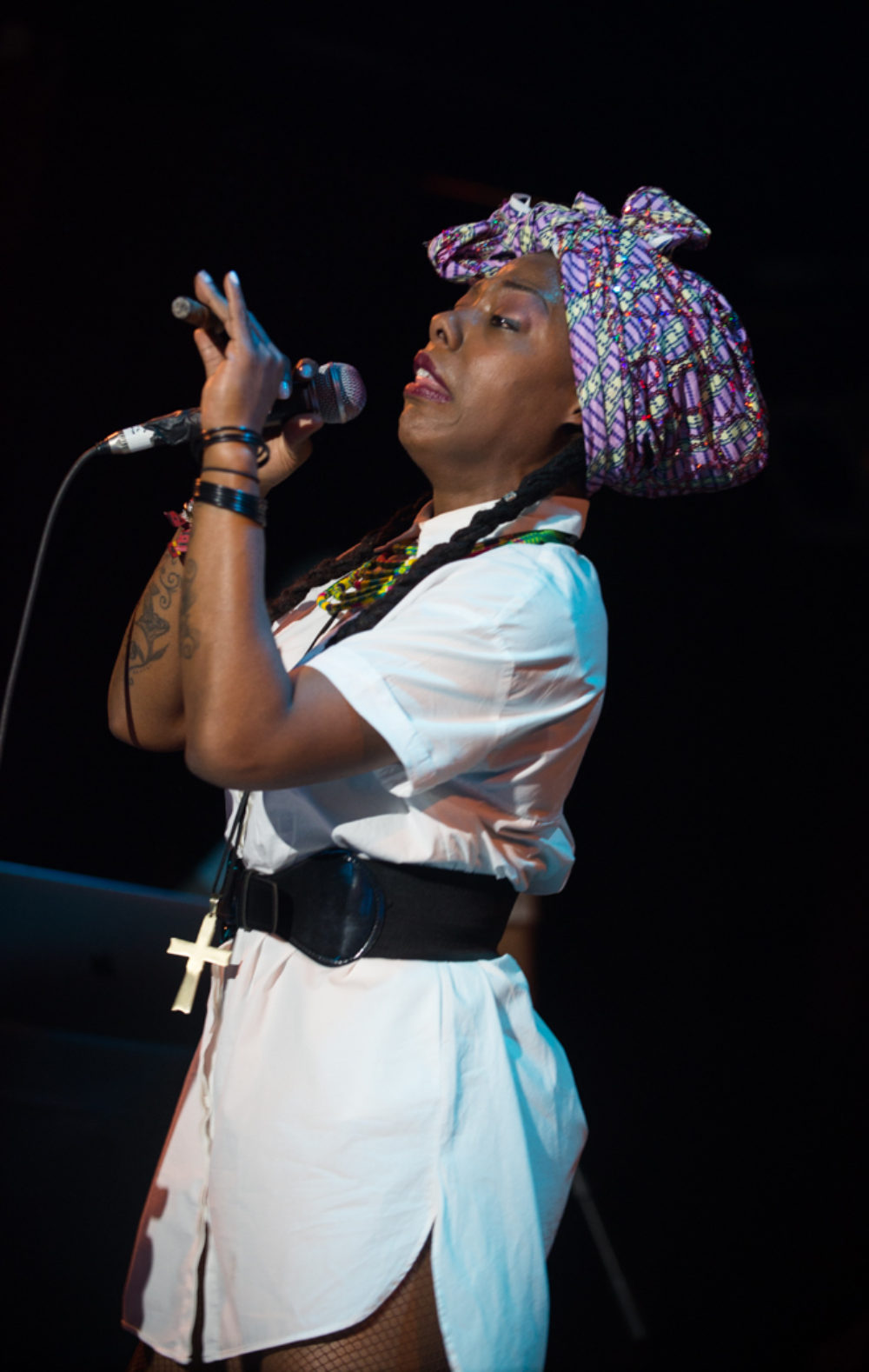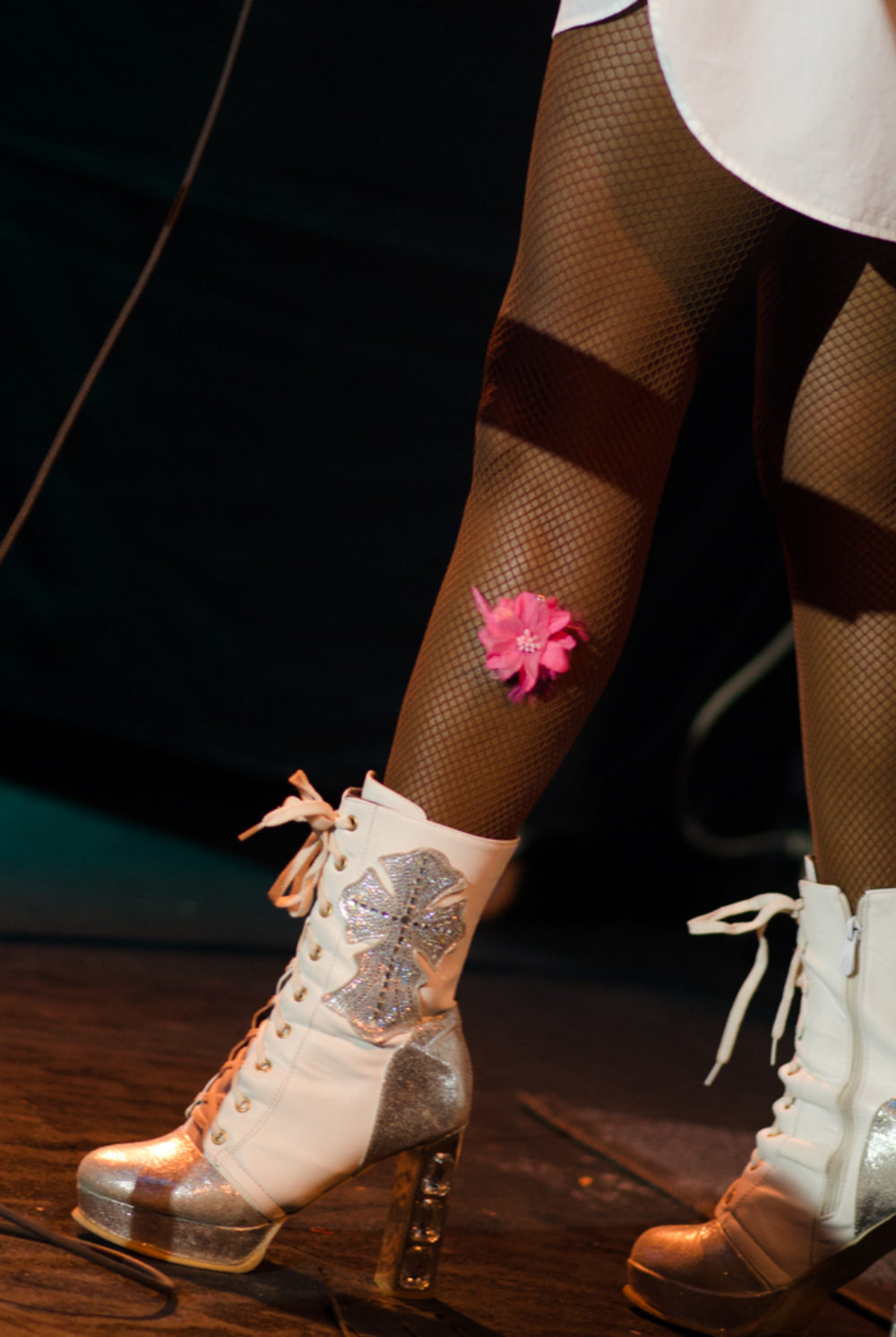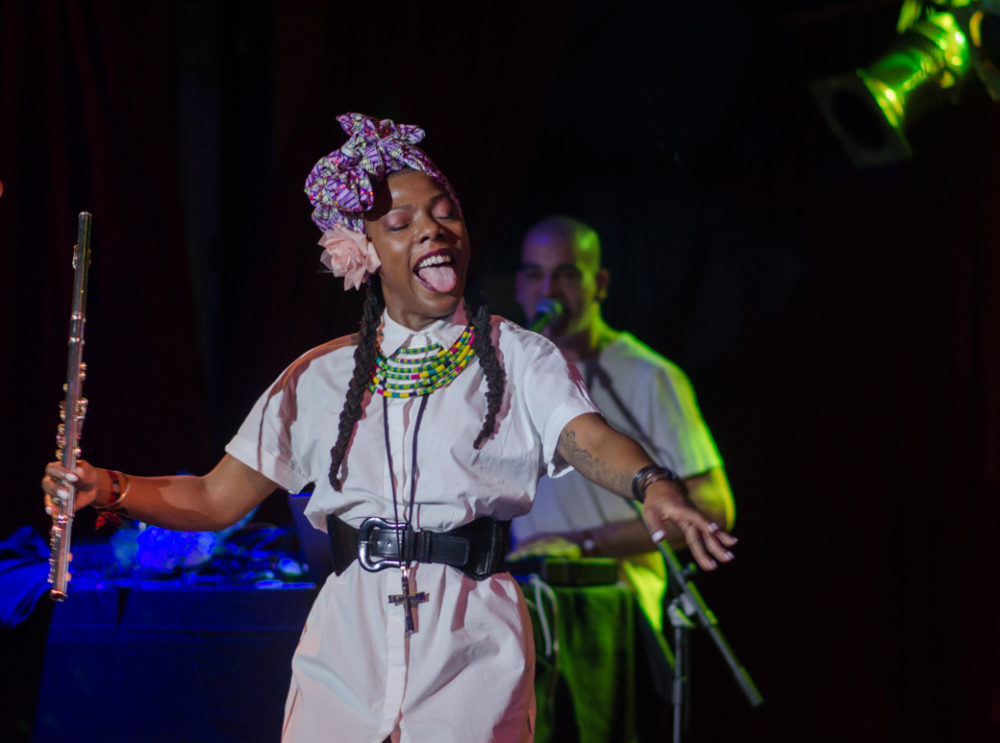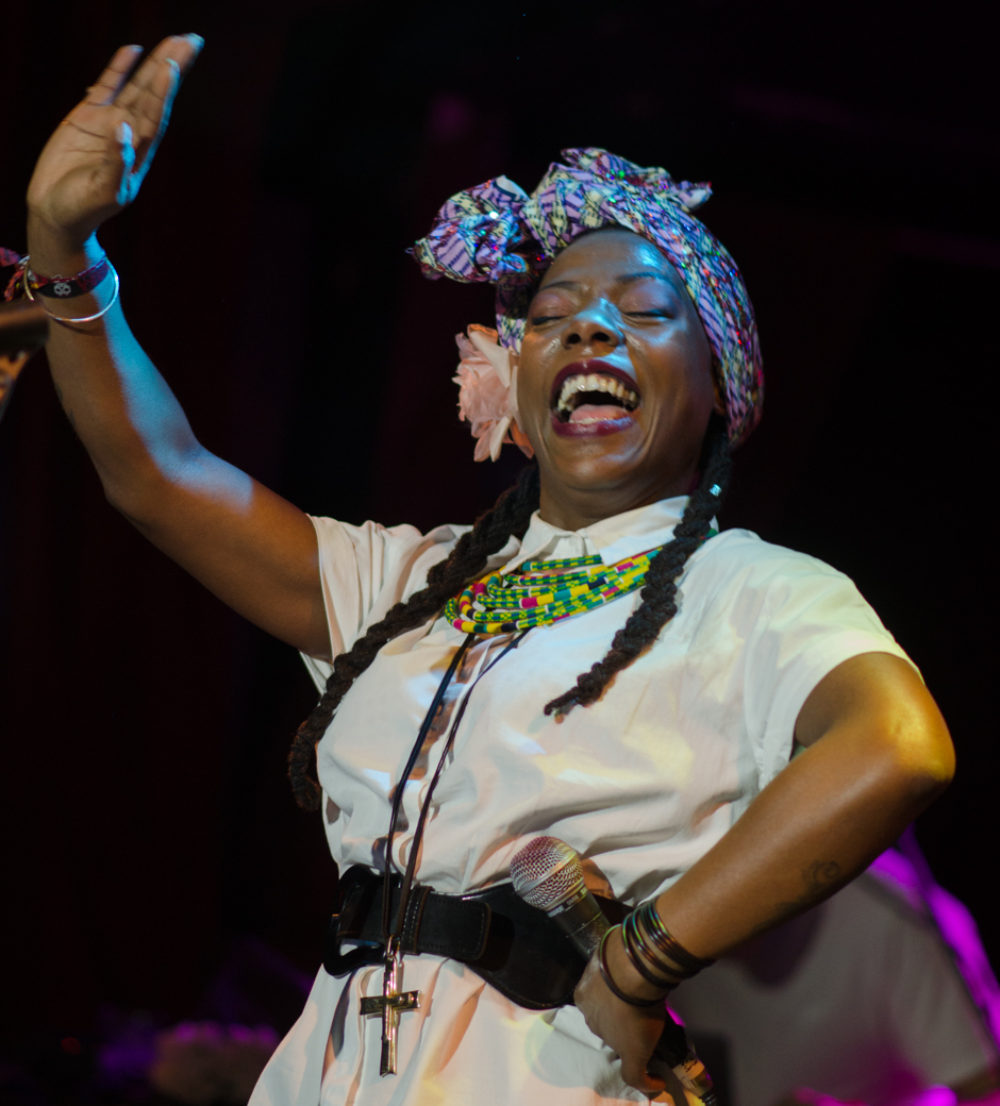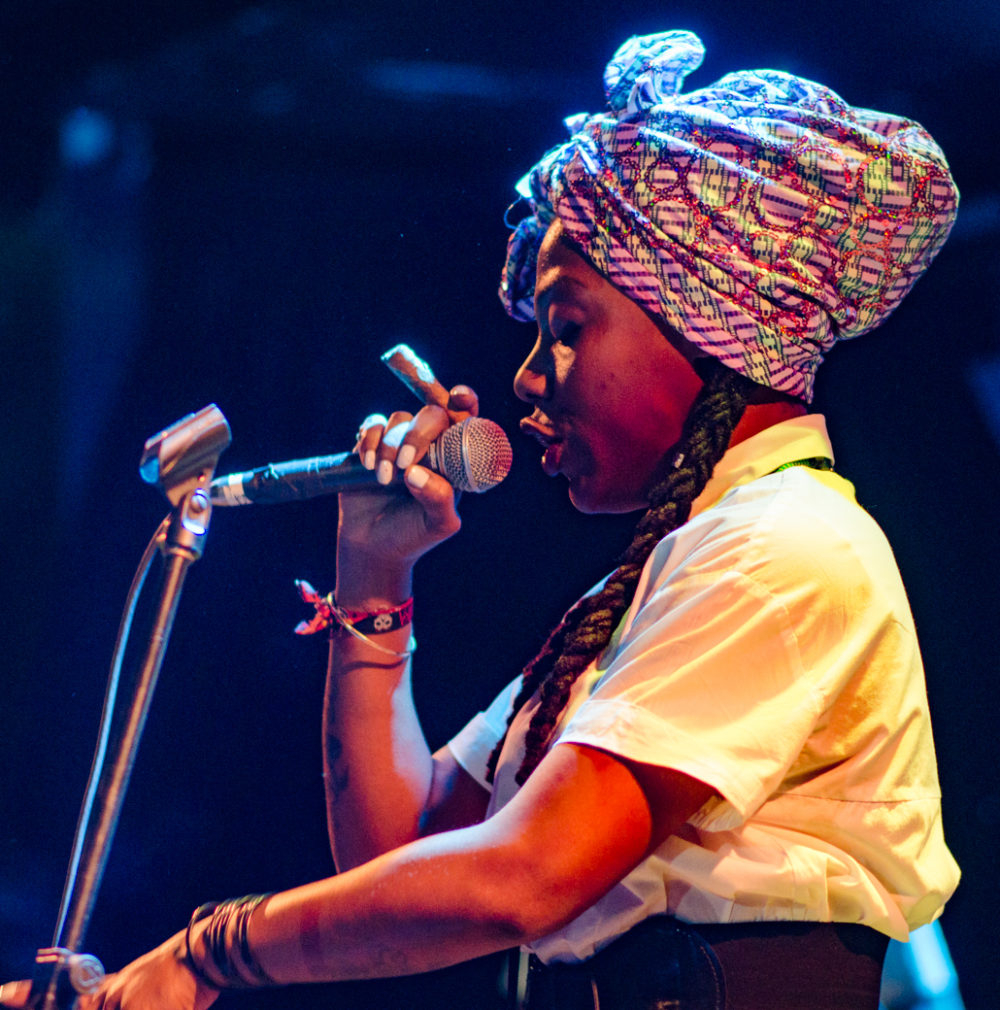 EVA SALINA & PETER STAN
Stirring Balkan Romani songs for voice and accordion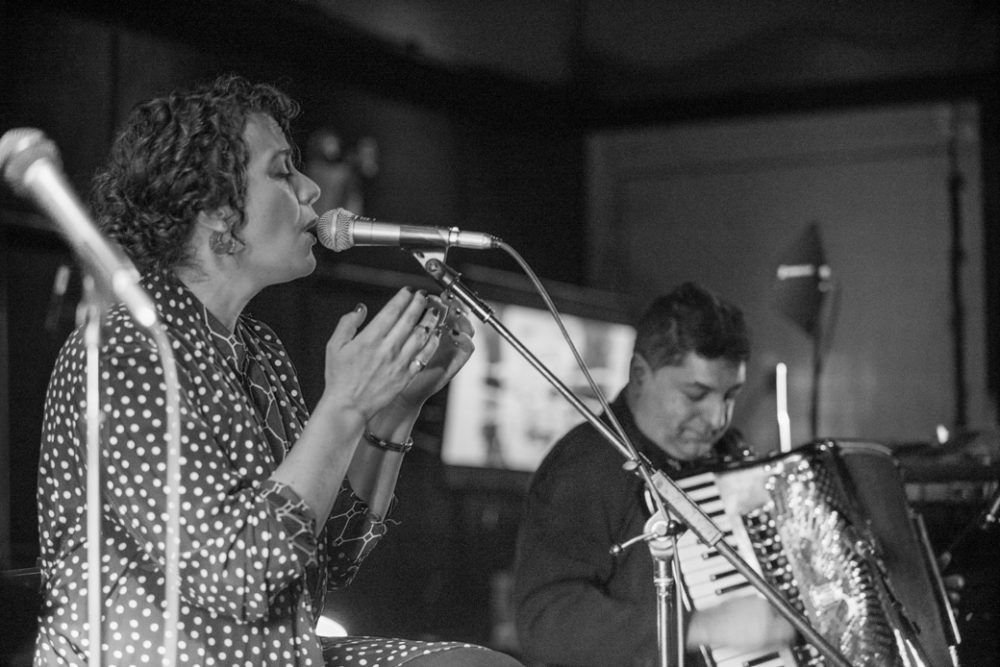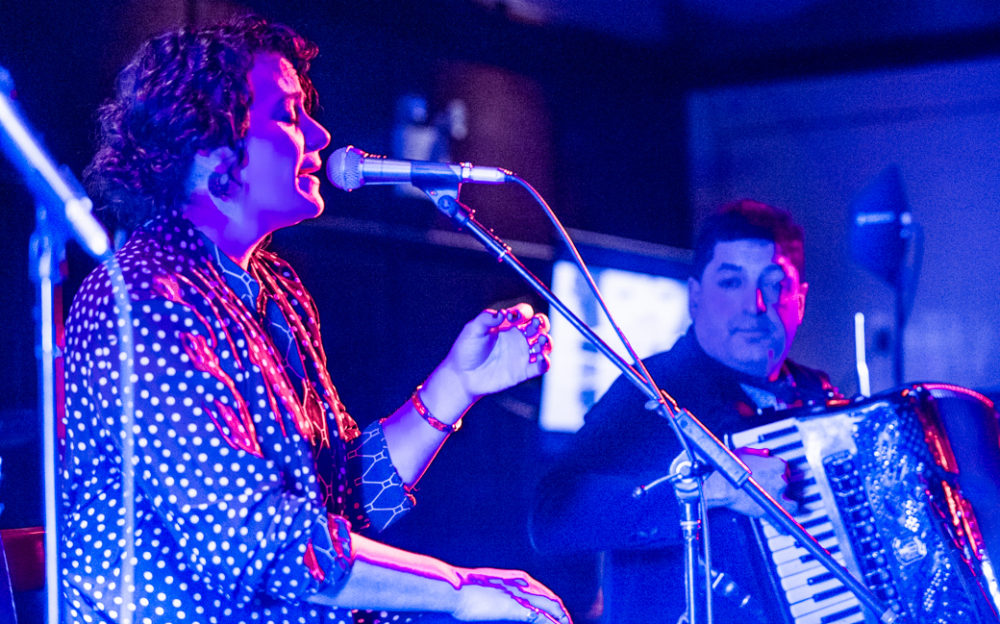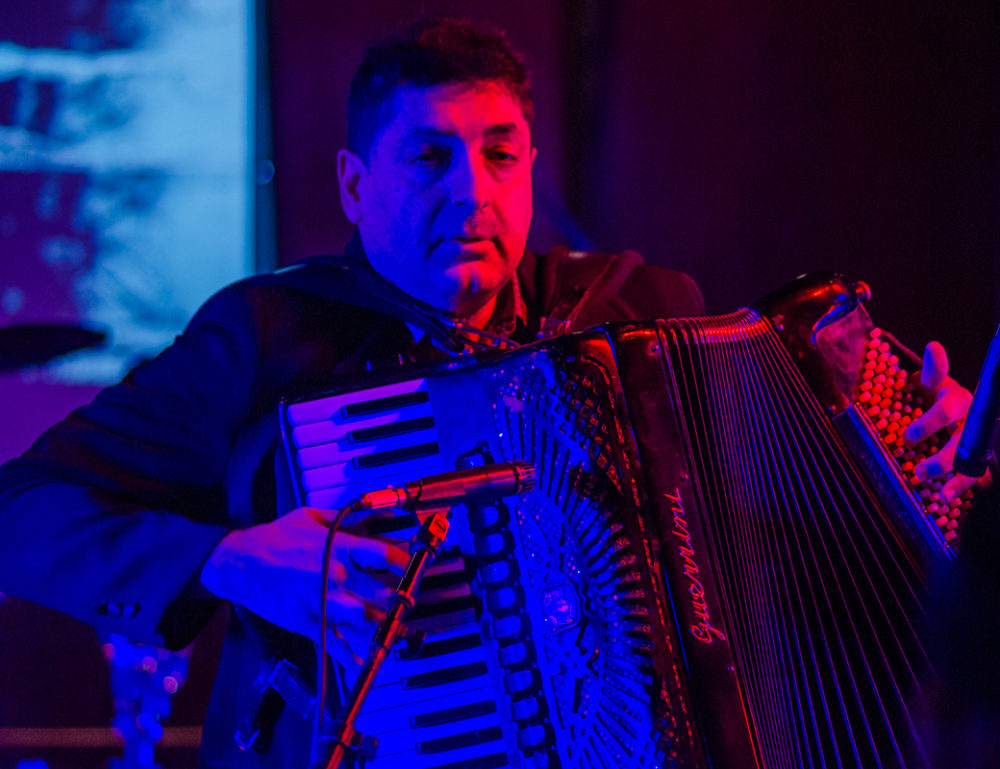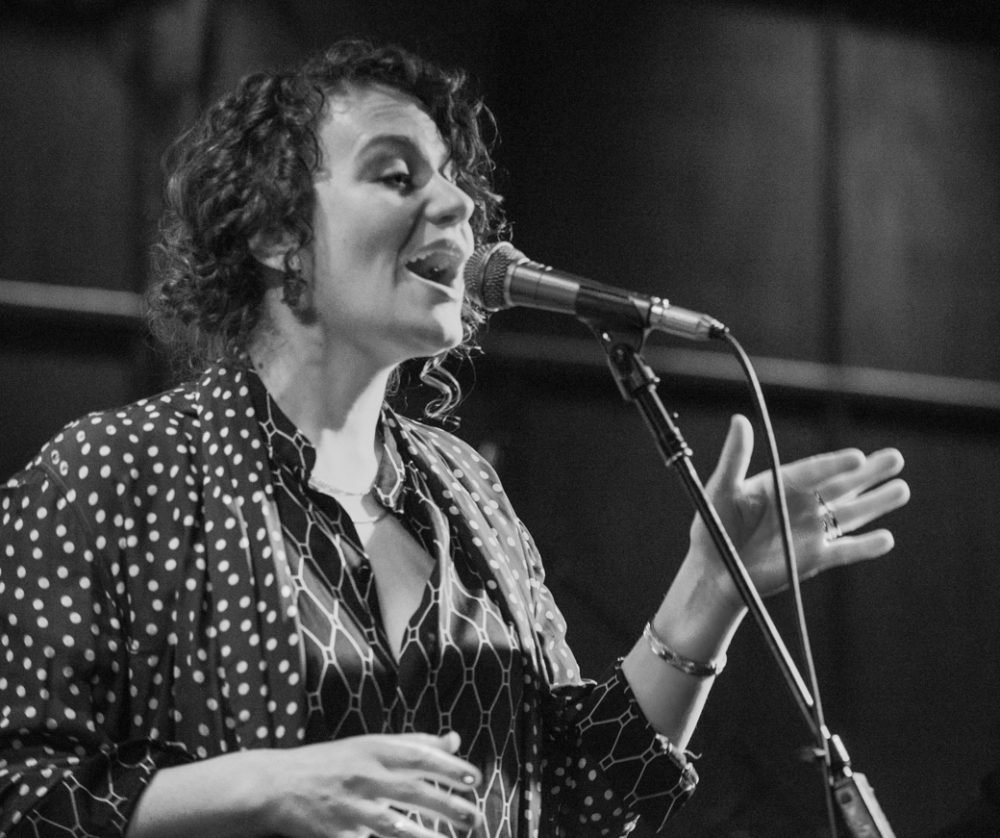 MIRAMAR
Puerto Rico's treasured boleros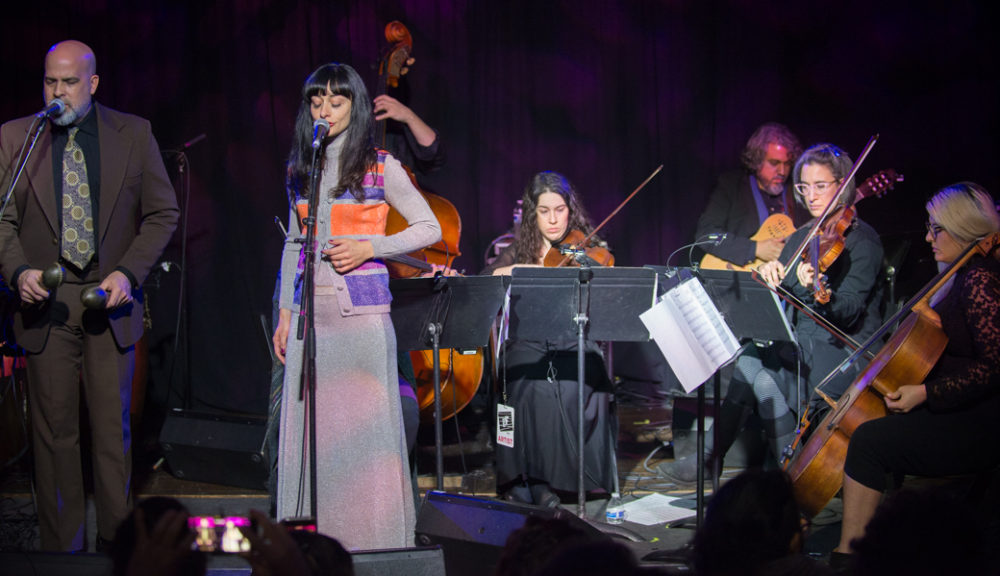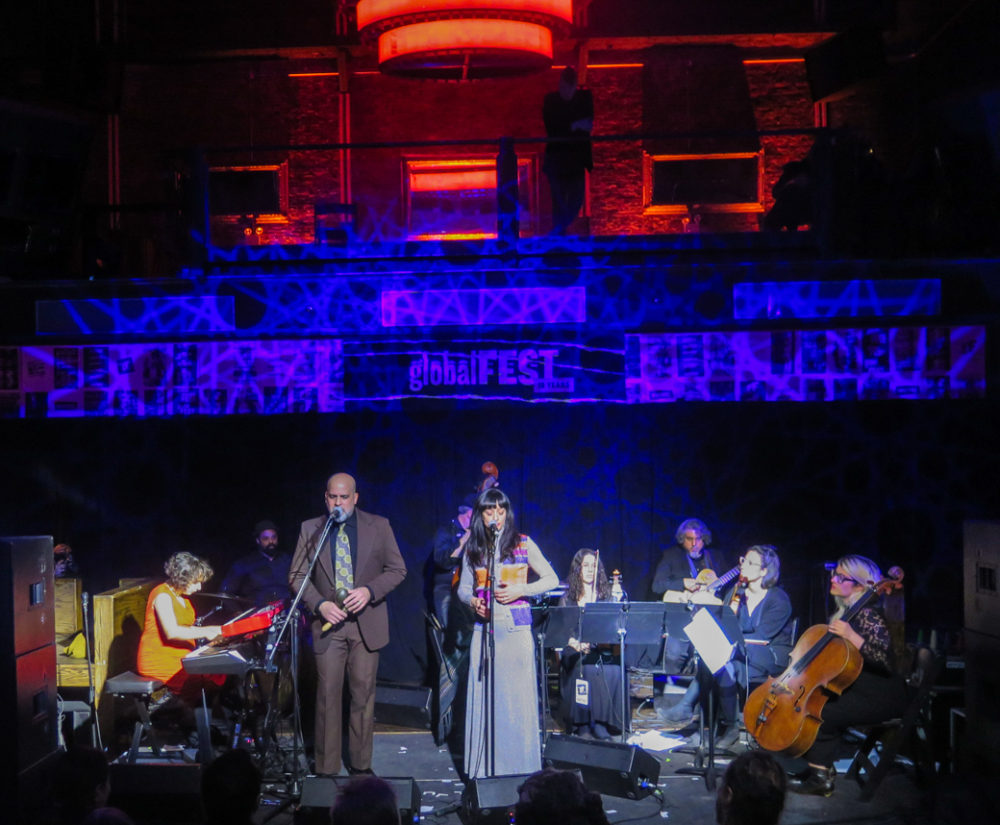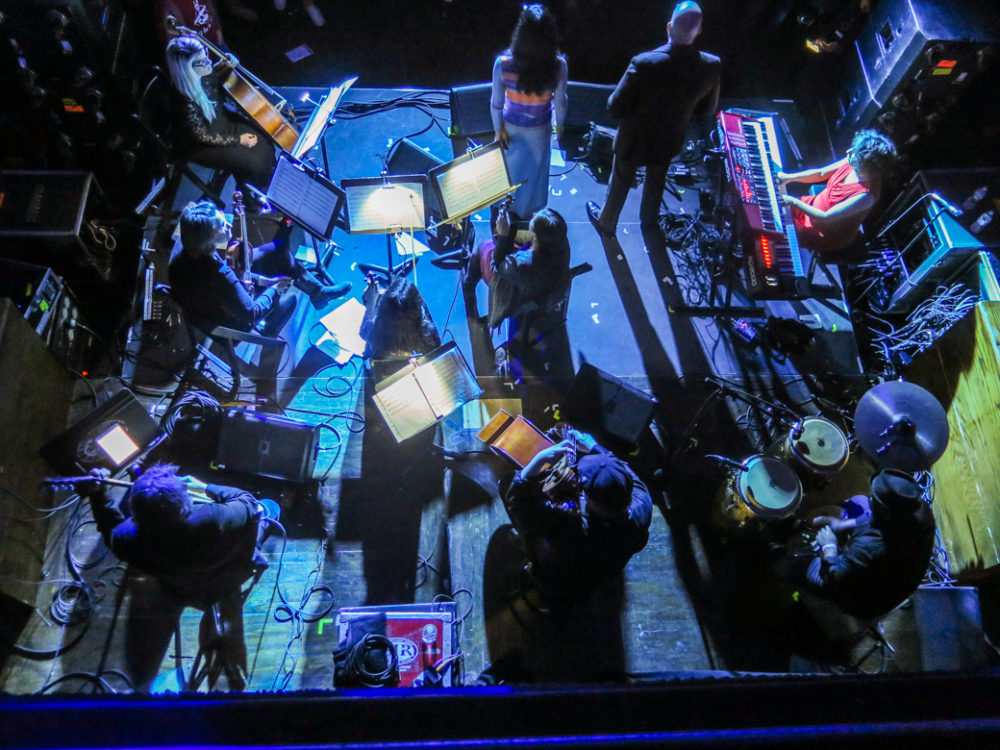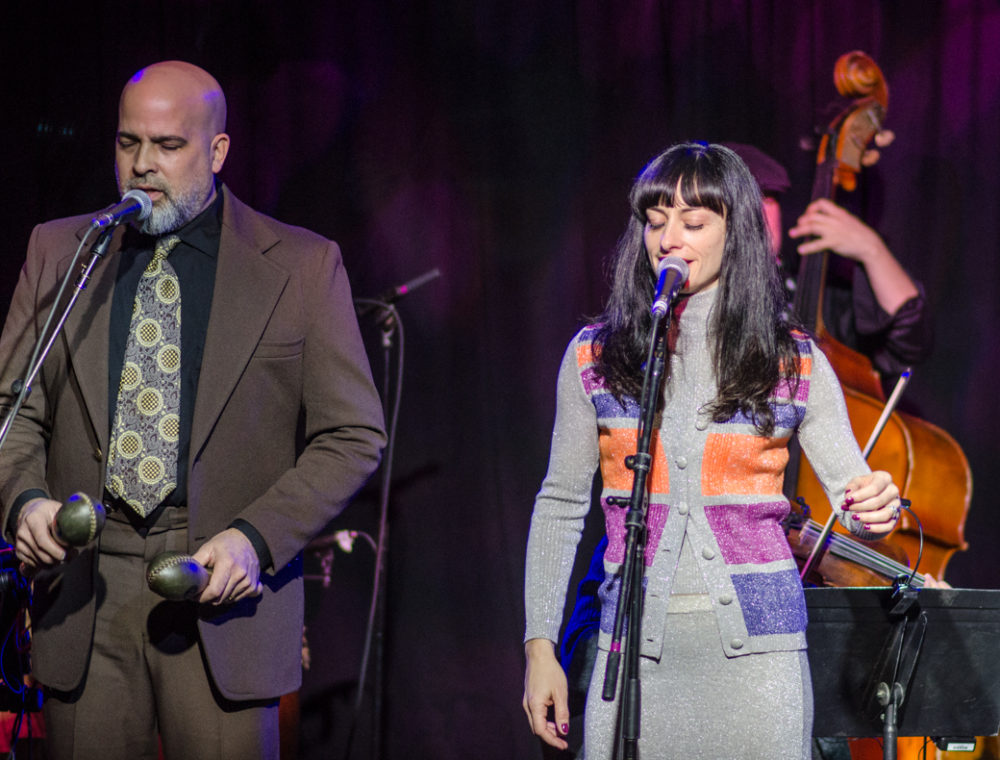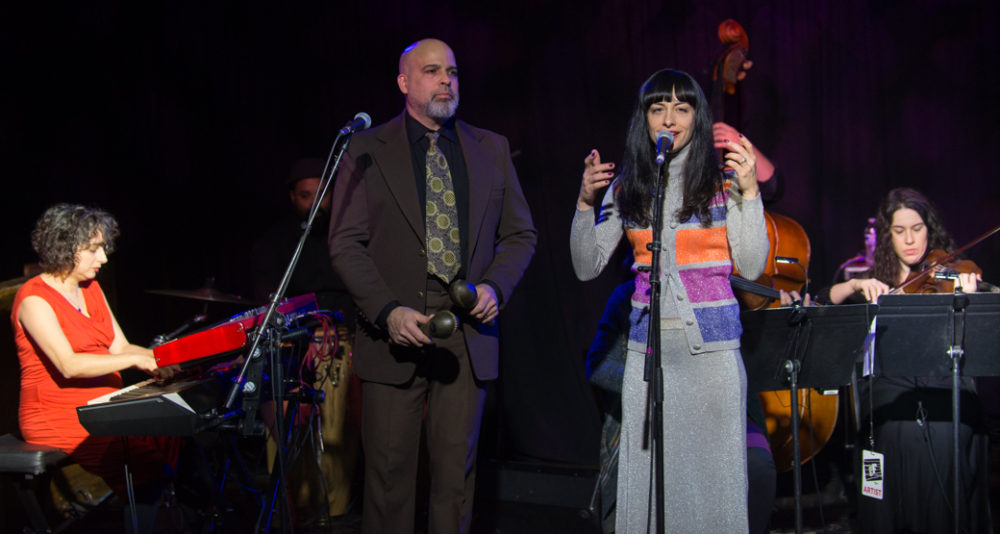 FLOR DE TOLOACHE
Fresh Female twist on Mexican mariachi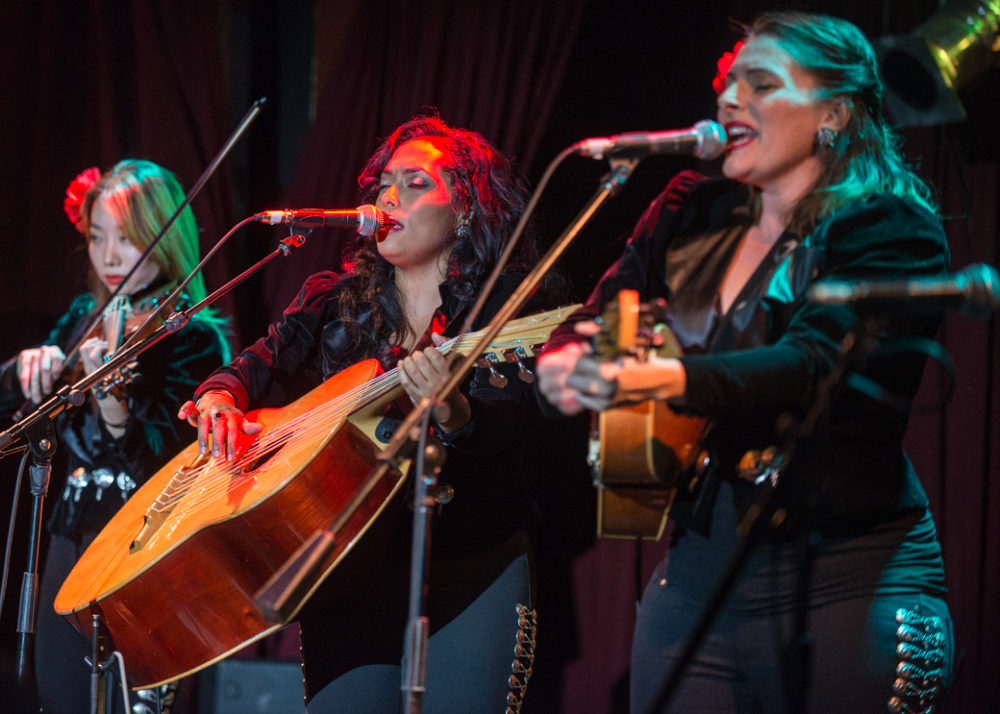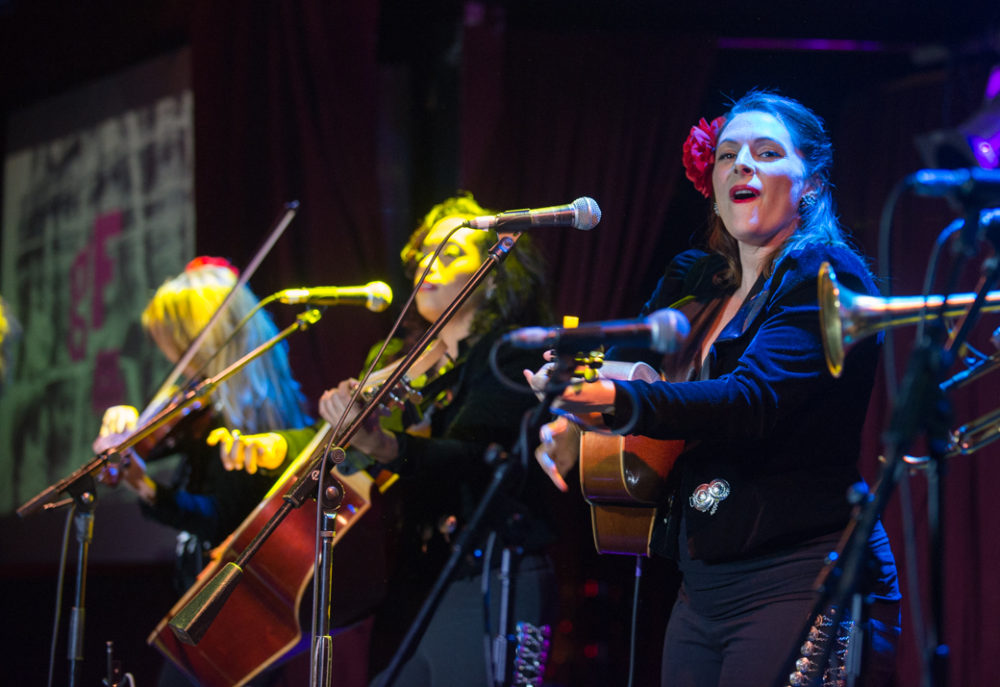 GRAND TAPESTRY
Underground hip-hop joins Indian sarod and tabla