Nigerian Reissues, White Noise and Digital Fingerpointing
The world of collectors, compilers and reissuers of rare African vinyl is a small, tight-knit community, where reputation counts for a lot and rumors fly fast. Right now, something is amiss in the scene, and we think you should know about it. It's a bit of a long story, a tad confusing, and we're trying not to take sides, at least not yet.
It concerns an Austrian musician and label owner, Markus Presch, new to the world of African vinyl reissuing, and German DJ, collector and entrepreneur Frank Gossner, who
 recently retired from years of running the well-known West African vinyl blog and reissue label
Voodoo Funk
.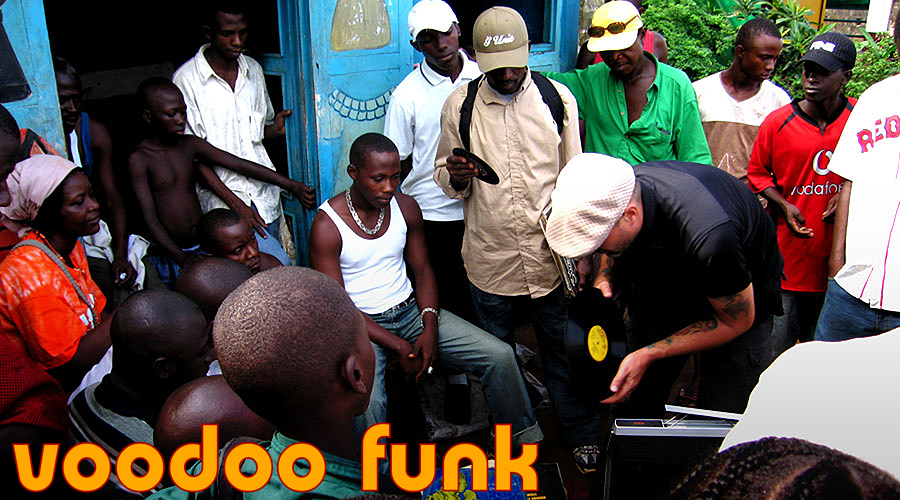 On Tues., Nov. 2, Frank Gossner published a lengthy post on Facebook, which he titled
"Nigerian Reissues, Brown Shirts and Electronic Nazi
Noise.
" The post has since been taken down by Facebook, but you can read it here.
Gossner claims, in no uncertain terms, that
Markus Presch,
owner of Austrian label
PMG/Presch Media GmbH
, is a neo-Nazi. This is a particularly striking accusation because PMG has been reissuing
a lot
of rare Nigerian records in the past two years, attracting the attention of African vinyl lovers around the world.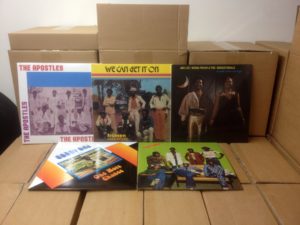 Before Facebook took it down, Frank's post had upwards of 400 reactions, many comments, and around 300 shares. What's going on here?
Gossner claims in his post that Presch (under the name Max Presch) is "one half of the duo"
Rasthof Dachau
(that's right, named after the concentration camp), and owner of a mail-order label,
Steinklang Industries
, described on Discogs as "
Power noise and death electronic cult label" associated with the industrial, noise and neo-folk scenes. 
Gossner points out that the label has released
a version
of the
Nazi anthem
, and albums with Nazi-inspired
artwork
, and that Rasthof Dachau has song titles including "Zyklon B," "White Power Forces," "Negros in Sky-Wars," and "
Heilung,"
which allegedly samples Nazi mastermind Joseph Goebbels.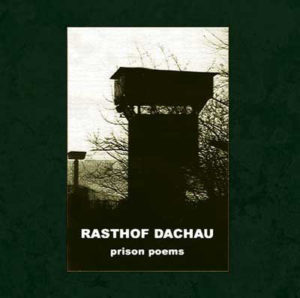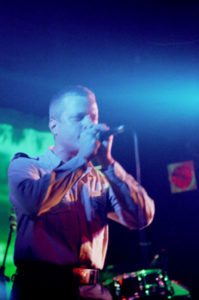 Presch responded to Gossner's post in depth on the Presch Media Facebook page [since deleted], starting with "Prejudice, false accusations and outright lies…" 
He readily acknowledges owning and operating Steinklang, "my first and earliest label, dating back to 1993," and states "Rasthof Dachau was me, I alone am responsible: Markus Presch, AKA "Max" Presch, but this "Max" does not exist anymore." [note: the post and the Facebook page itself have since been deleted].
Presch goes on to claim that he was influenced by Salvador Dali's "Art must provoke" concept, stating "Art has to be controversial. Without controversy only silence exists. And silence was what caused Auschwitz." Basically Presch claims altruism, claims he was attempting to shake people up "from their sleep of normality through provocation," and condemn a neo-Nazi agenda with "a musical project to uncover the evilness of mankind in war, in terrorism and death itself. But in recent times I also saw, that more and more stupid right-wing people started to misuse our protest music and pervert the meaning of our actions, hence I stopped it all."
Afropop contacted both men, and so far only Gossner has replied, via Facebook Messenger.
"I think these Steinklang releases should be viewed for what they are by anybody who looks at them for themselves...That's the stragedy [sic] of labels like Steinklang and acts like Rasthof Dachau... they use this sort of imagery to provoke, create controversy and interest but at the same time they deny any responsibility for attracting a Nazi audience. When this becomes too much for them they just change their name and blame everything on the stupidity of everybody else who fails to see the 'art' in it all. Especially in the light of the current rise of right-wing populism all over Europe and Austria in particular I am still extremely outraged about Steinklang and M. Presch's ways to...explain this all away as a misunderstood art project. I mean he's been doing this for more than 20 years and still sells more current, repacked versions of this stuff even though by now he admitted himself how easily this can be 'misunderstood' not only by people like me but also by 'real' Nazis."
In his post, Presch addresses Gossner's attack, writing, "Certain people might again try to turn all possible and impossible things against us, but we know who they are (better, who HE is) and we know why he is doing all that: It's simple jealousy and greed."
He explains that he is now a born-again Christian, "Our Lord called and saved me and my family and I found my peace in our Lord five years ago, and with that, I also gave away my nickname 'Max.'"
He describes his work with Nigerian artists in philanthropic terms: "We at PMG are paying our African artists very well and in Nigeria are many people very thankful to us nowadays and also in other places in Africa. Many poor people who's live [sic] we touched became real friends and their lives got much better. Please feel free and ask our artists, you can find several of them on Facebook."
Sure enough, one of the artists,
Steve Black
, has published
a lengthy statement
in full support of Markus Presch and PMG. Since Presch contacted him via Facebook earlier this year, Black has served as the label's agent in Nigeria, and according to him, "Since April this year till now PMG RECORDS has paid more than $50,000 to artists in Nigeria and Ghana. And payment is made upfront before the release of any artist." He goes on to describe a school fund Presch has established in Nigeria, and concludes "It is...very laughable that Frank Goosner [sic] and his gang are trying very hard to use our past to hunt us by writing a lot of bulshit [sic] about Markus belonging to the Nazi group or whatever, the reader should know that everyone including Frank Goosner had his/her past so we don't dwell in the past as we cannot continue to live in the past. What matters is the moment and the future."
These are the details so far. As one of the commenters on Gossner's post put it, "So. Either this guy [Presch] is a diabolical pathological liar, or you've just committed massive slander…"
Now is a good time to repeat that Afropop Worldwide reserves judgment until more information comes to light. Meanwhile Gossner and Presch continue to fire personal shots at each other: Presch claimed that Gossner is jealous and withholding contact information for the
Kelenkye Band
(licensed by Voodoo Funk for this
reissue
), and Gossner claims that we will soon see an article published by a third party (
that would be Nigerian collector Uchenna Ikonne of
Comb & Razor, who spoke out against PMG in this German-language piece in Thump
) detailing the shady business dealings of PMG. He also took shots at Austria ("PMG, seemingly coming out of nowhere [well, they're from Austria, same thing…]") and left a vaguely threatening comment on Presch's post "The post yesterday was just for starters… the real meat and potatoes are yet to come and maybe all questions will be answered, who knows? According to my experience it's often hard to get the truth out of you Jesus people but we will try. Oh and one more thing Markus: The stench of your pompousness makes it unbearable to breath [sic] and it is quite nauseating."
The personal jabs and odd territorial overtones of this dispute bring to mind a 2010 article by Boima Tucker,
"The Scramble For African Vinyl"
for Africa Is A Country. Boima talks about the colonial overtones of mostly white European and American DJs who travel to Africa to "discover" rare records, shaping the narrative of African music to their own taste. In this piece, Boima points (if somewhat laterally) at none other than Frank Gossner as an example of how the echoes of colonialism can be heard in the African vinyl reissue scene.
Gossner responded via Messenger, "I have to admit that I was pissed off at how I was being accused of neo-colonial behavior simply because of my European heritage… Jealousy and mean-spirited or self-serving attitudes are very common in this field which is one of the reasons I decided to leave this all behind me."
Seems like jealousy is a common complaint in the scene, then. Meanwhile the comments are growing and morphing on all the posts, and on this
U.K.-based vinyl forum Very Good Plus
, where a user joked, "Somewhere on a white power forum there's a post identical to the first one, but with the roles reversed...THIS IS VERY SERIOUS!!!! Markus Presch is the man behind countless Nigerian funk reissues!! Now I feel disgusted whenever I look at my Nazi Drone Classic LP! And not in ze 'good' disgust way! What shall we do guys????"
We'll be watching this story closely, and we'll keep you updated.