Field Report: Nuits d'Afrique, Montreal
Afropop was thrilled to return to the annual Nuits d'Afrique Festival in Montreal this past weekend. Montreal is a fun place, full of friendly people, great food, and culture from all over the world. You can hear some of the action from last year's festival in our show "Afropop Live! 2014." Festival highlights included Los Van Van, the legendary Cuban group, and Akawui, who performed an exciting mixture of Andean traditions and electronic production. Below, check out photos and a recap of the concerts producer Jesse Brent caught in three days in this vibrant city.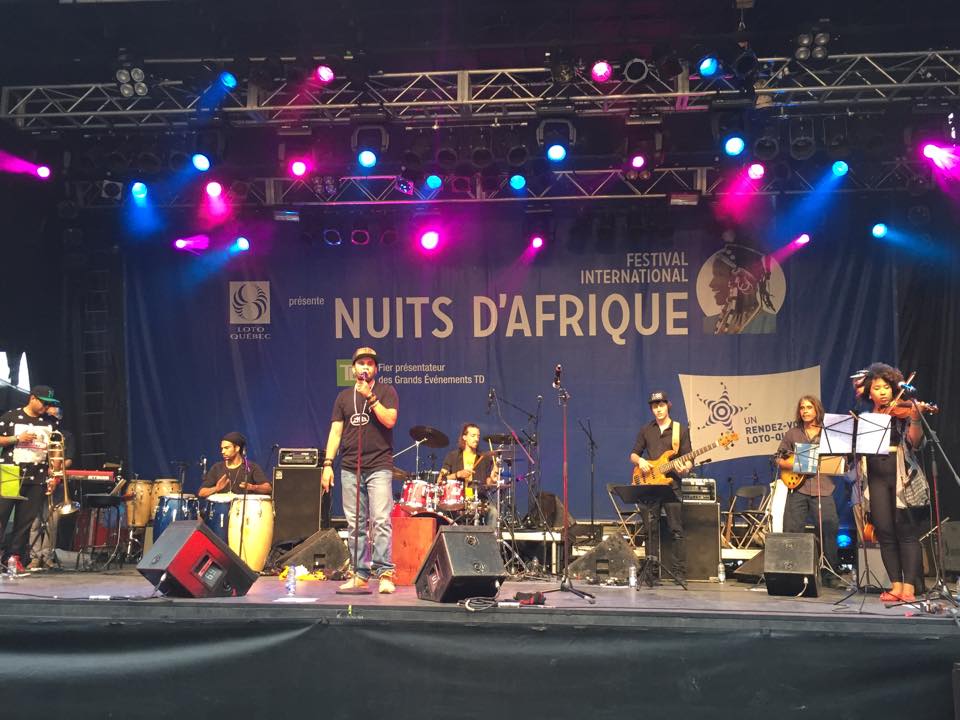 Akawui so thoroughly impressed with his set at the Syli d'Or this past spring that he won both the gold prize itself and Afropop's award for the competition's best "présence scénique" (stage presence). While we judged that criteria based on videos sent over from Montreal to New York, we were on hand for Akawui's live performance at Nuits d'Afrique and can confirm the worthiness of the award. Previously inspired by Brazilian music, Akawui, whose family is Chilean, has embraced his Andean roots for his new material. He invited his father, an excellent pan flute player and dancer, to perform alongside him at Nuits d'Afrique. His music, however, escapes the realm of folklore, incorporating electronic production and other outside influences. In a soon-to-be-published interview, Akawui told Afropop that his music and fashion line seeks to connect First Nations people from across the Americas. We were honored to be able to present Akawui with the Syli d'Or prize on stage, and will be featuring the performance, along with more from Nuits d'Afrique, in an upcoming radio program.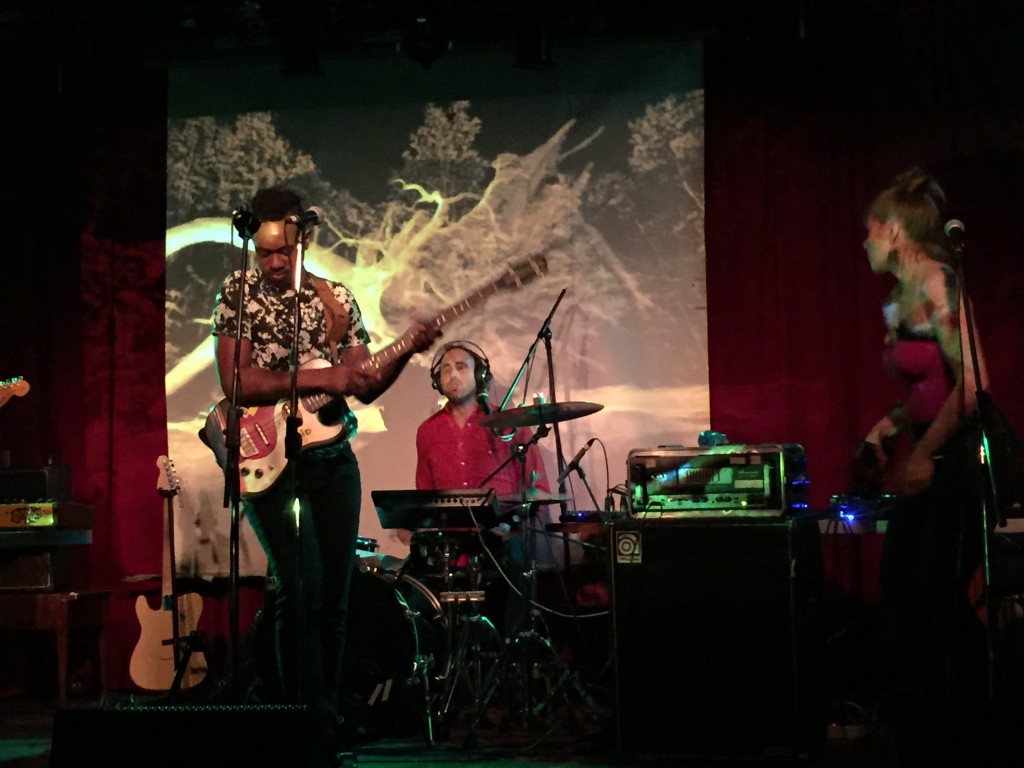 Samito is a Mozambican-Québecois artist who has worked with Pierre Kwenders, whose concert was a highlight of our experience in here last summer. Samito shares with Kwenders a strong visual flair, and his music was both soulful and electronic, with singing in Portuguese and the Mozambican language, Chitswa.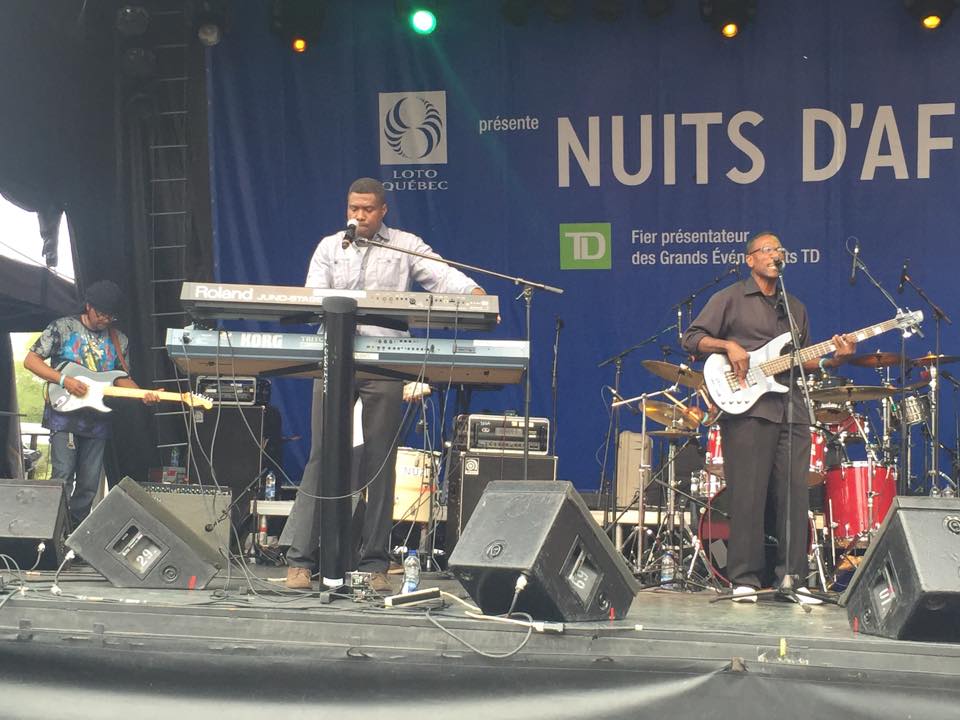 Montreal is home to a thriving Haitian population, and so Nuits d'Afrique often features great local Haitian talent. Last year, the previous Afropop Syli d'Or prize-winners Rara Soley played an outstanding set of traditional rara. This time around Nuz brought a celebratory ambience to the Parterre du Quartier des Spectacles with a rousing set of kompa songs about both love and political corruption.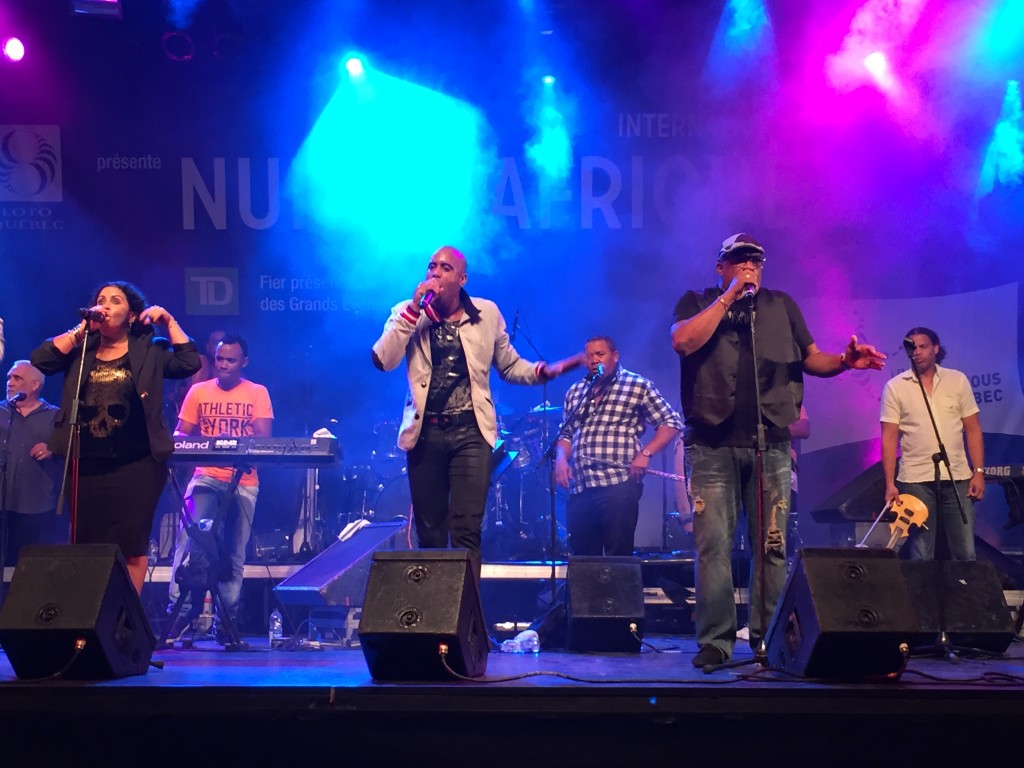 The entire Cuban community of Canada seemed to be present for Los Van Van's performance. It was both a massive celebration and a tribute to the band's great founder Juan Formell, who passed away last year. Despite Formell's absence, the band carried on with 16 members on hand to rock the stage for hours on end. The energy they brought to the performance was spectacular, and it was great to see the joy it brought to those assembled, who ranged in age from small children to grandparents in wheelchairs.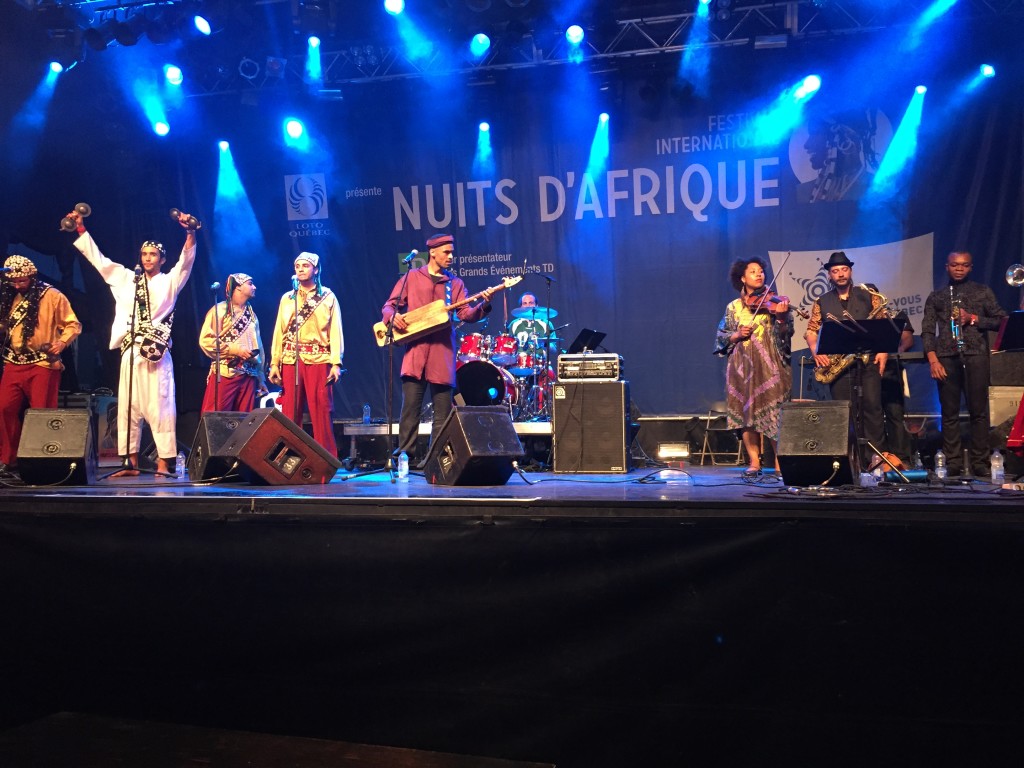 Salamate Gnawa, a Montreal-based Moroccan ensemble, brought their intense and enlivening energy to the final night of the festival. Accompanied by Montreal musicians from various backgrounds, the band performed powerfully in the Sufi tradition.
All photos by Jesse Brent.