Nuits d'Afrique 2017 Wraps Up
All photos by the author.
Cameroonian saxophonist and living legend, Manu Dibango, told North Country Public Radio that the most important African music festival "isn't in New York or Paris or London, it's here in Montreal." He was, of course, referring to the Nuits d'Afrique festival, which just wrapped up its 31st iteration on Sunday. While it's going to take a lifetime more of music festival attendance research to evaluate Dibango's claims, after five days at Nuits d'Afrique, I can personally attest to its importance to Montreal.
The morning of my first full day at the festival, I was chatting with Bïa. The singer is a transplant to Quebec from Brazil and for the second time she was working as the festival's spokesperson. One of her favorite aspects of Nuits d'Afrique was that "every community [in Montreal] that has somehow an African root is represented."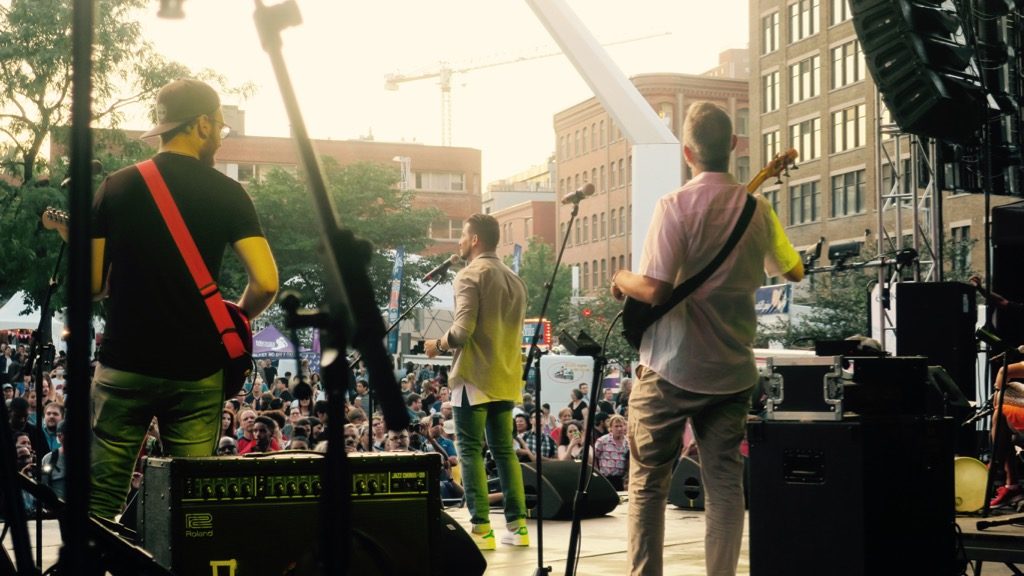 Abdel Kadiri
"There's all the modern hybrid groups that have one foot in Africa, but their head is in Europe; maybe it's DJs; maybe they come from North America or South America—Colombia or Brazil," she said. "Everything is mixed and that opens it up...we're trying to make everybody aware how it represents our way of being in Montreal. It's a city that is really multicultural and there is a diversity that lives together."
As the festival proceeded, artists from 34 countries took the stage, and whenever they called out their country—"Anyone out there from Guadeloupe?" "—from Chile?" "—from Morocco?"—they were met with a roaring approval. Indeed, they were there.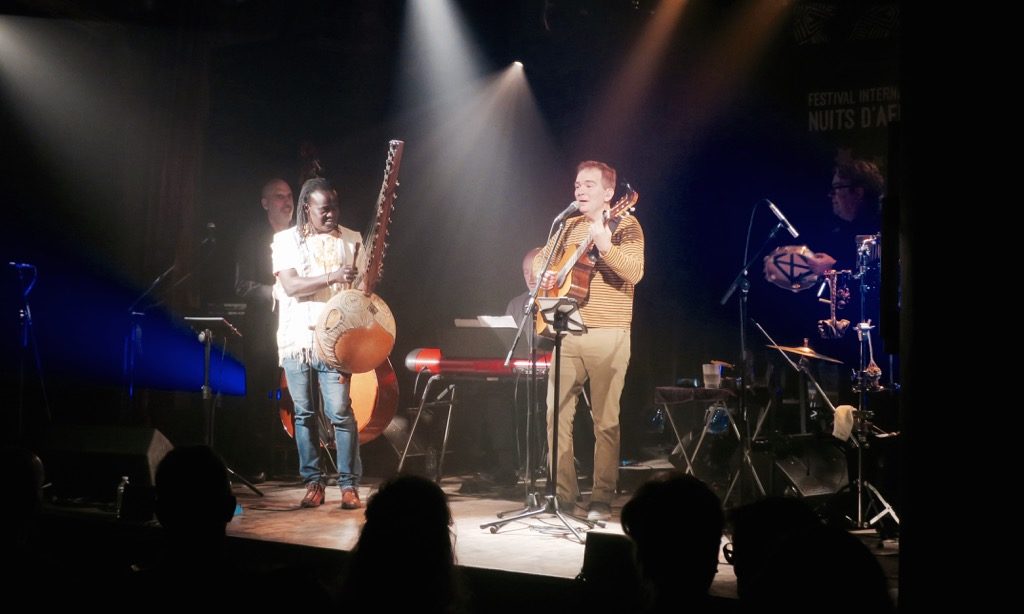 Jean-François Léger and Zal Sissokho
Along with the diversity of nationalities, there was an incredible diversity of style. I didn't even know that "Quebeçois bossa nova" was a thing that existed, but Jean Francois Leger added it into his show, which was a history of bossa nova. He also found space for kora player Zal Sissokho to join him on stage. Kora played over a bossa nova beat is unsurprisingly gorgeous.
Although Seun Kuti wasn't able to come, Kobo Town showed up and demonstrated that calypso music can come from Toronto.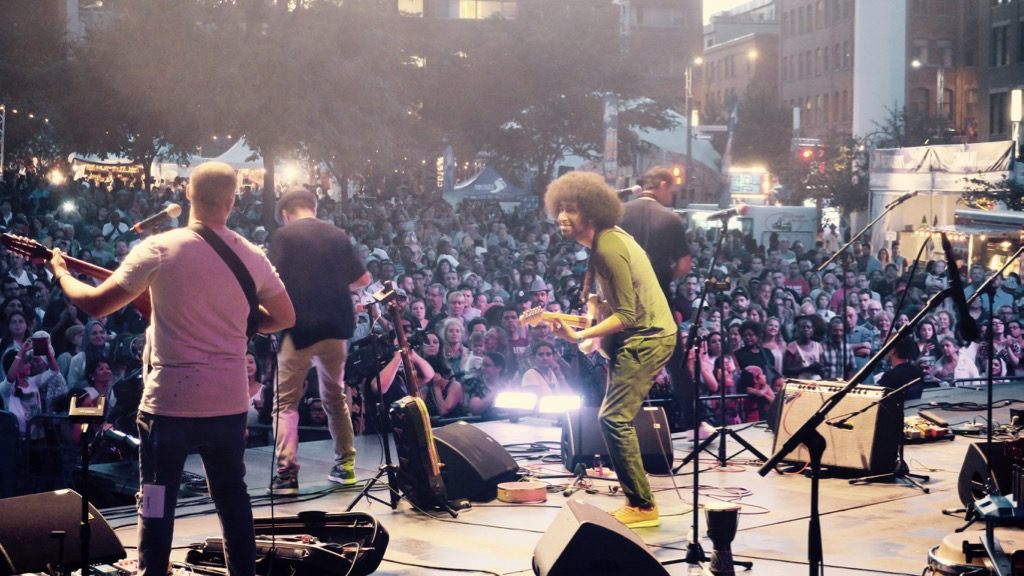 Djmawi Africa
Bonsa did a little demonstration on the koanni one day and played the main stage with his band the next. In a chat with Afropop, he explained he was representing something even more specific than a country.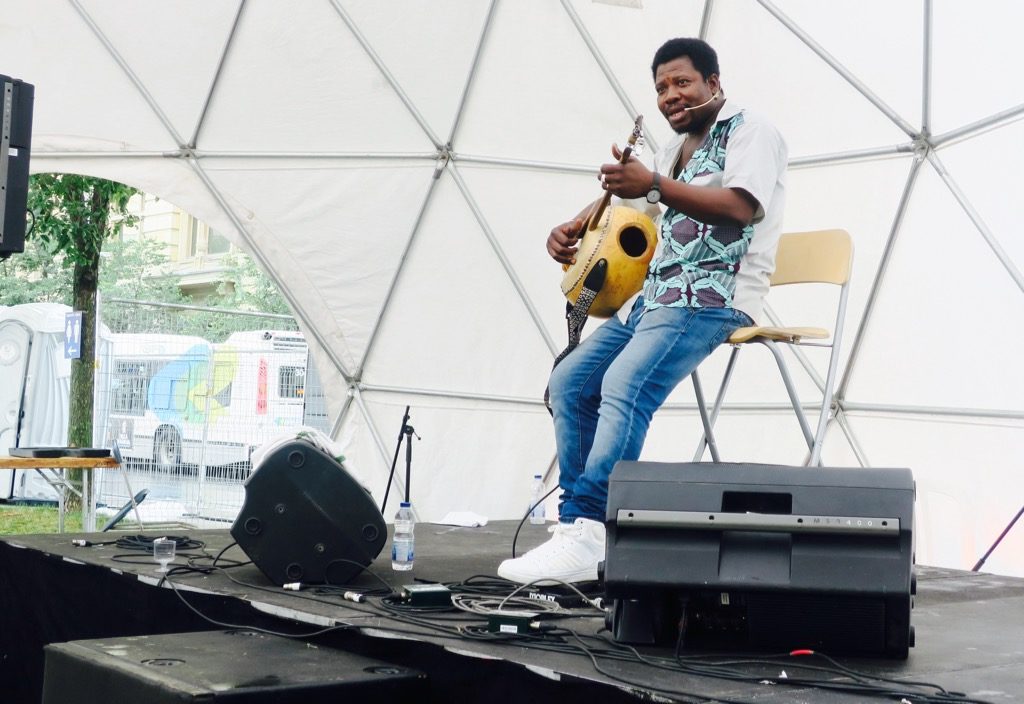 Bonsa playing the koanni
"I used the rhythm specifically from my village from my region of Burkina Faso in the east to create my own songs," he said, explaining the koanni's ritualistic role. "It's the instrument we'd use for marriages, to sing to welcome the lady coming to the house. It's the instrument we use when people go hunting."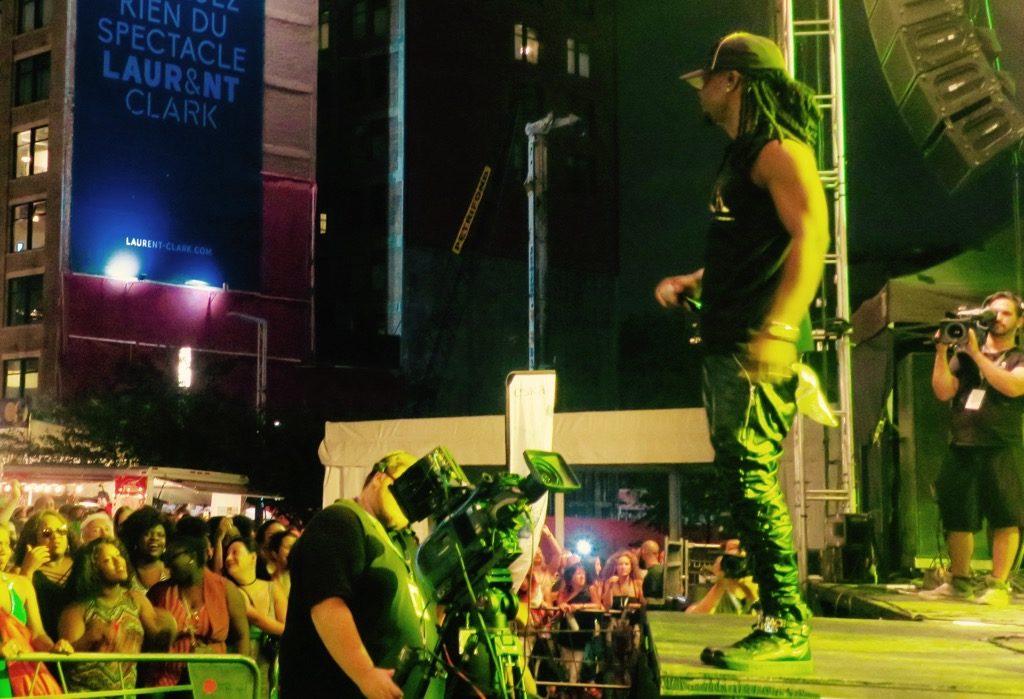 Admiral T
The Francophone world can seem like sort of a parallel universe to the English speaker. I saw Admiral T at the Afrojam showcase in New York on a small stage in January, where he and his dancers had to pull the small crowd to their feet. In Montreal, no one needed to be told to dance; the crowd was positively pulsing to Admiral T's hip-hop-meets-gwo-ka-meets-zouk melange. Even after the beat stopped after the encore, the crowd stayed in place while the singer freestyled and hugged his fans.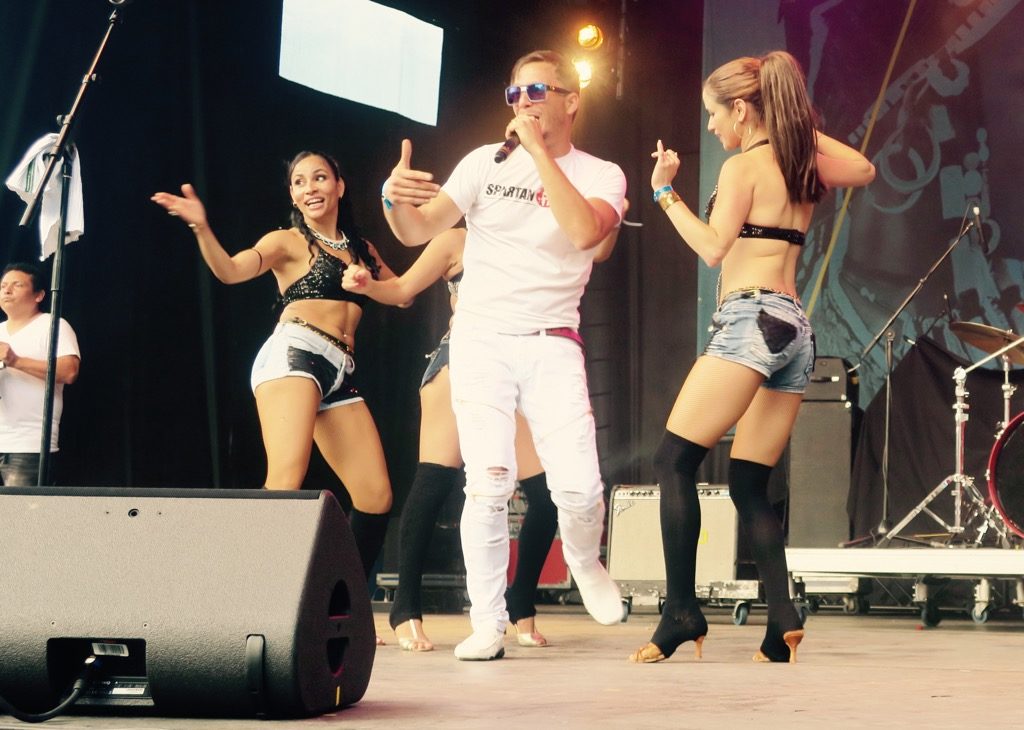 Javi Mendez y su Sandunga
The days began with workshops and demonstrations, and rolled into live music that lasted past 11. I would get back to my hotel exhausted and happy, with my recorder full of music and interviews, the day having gone incredibly smoothly thanks to a festival staff that was constantly going above and beyond for some American journalist. Let's do it again next year!