Pará 101: An Amazonian Music Guide
Pará, a massive Brazilian state three times the size of California located in the eastern Amazon basin, has become Brazil's latest musical hotspot. The region's Caribbean-inflected music blends the styles and rhythms of places like Colombia and the Dominican Republic with a subtle Brazilian swagger to create a sound that's totally bewitching. You can say music from Pará is the missing link that connects the dots between Brazilian music and music from the rest of Latin America.
Over the last several years, Paraense music has been on the rise in Brazil, sustaining a fertile revival movement in the regional capital of Belém and inspiring artists from all over he country to experiment with Amazonian sounds.
To accompany our show on the music of the Amazon region, we've put together a little guide that lays out the different genres and styles of Paraense music. Behold.
Carimbó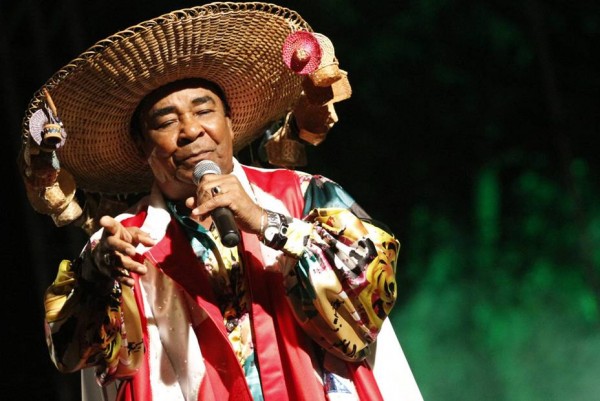 The Sound:
Bouncy booming Brazilian percussion meets 1950s calypso party.
Artists to Know:
Pinduca,
Mestre Verequete
,
Mestre Curica
You could say that
carimbó
is to Pará as samba is to Rio de Janeiro; it's the classic popular music sound of the state. The genre started life as a drum and song tradition from the rainforest
quilombos
—Afro-Brazilian communities descended from escaped slaves who found refuge in the rainforest. It gets its name from the large drum that keeps the booming beat—made from a hollowed-out log and covered in anaconda skins. In the 19
th
century it was criminalized, just as samba was, and looked down upon by high society. From then up until the later 20
th
century, the music was played acoustically with banjos, flutes and saxophones. You can hear that old-style carimbó on recordings by Mestre Verequete and his Grupo Uirapuru. Today's audiences are most familiar with the 1970s electrified carimbó sound of Pinduca, who translated the carimbó beat to a modern band format with guitars and drum kit, and played it wearing his trademark giant straw hat.
Siriá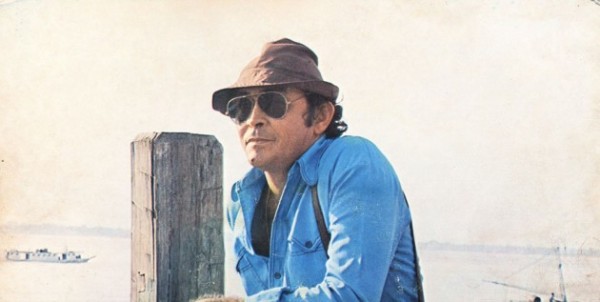 The Sound:
The slamming '70s rainforest Carnival dance music of your dreams.
Artist to Know:
Mestre Cupijó
Siriá
is a musical movement related to carimbó that comes from a different part of the state. It was based in Cametá, a town on the Tocantins River many hours away from Belém. The music is the creation of Mestre Cupijó, a brilliant horn player and bandleader who developed a party sound for the Carnival that drew on local Afro-Brazilian folklore and augmented it with the slinky horn licks of the Caribbean dance music that was coming through on the radio—Cuban
mambo
, for example. Mestre Cupijó recorded six LPs in his lifetime. Eventually, his siriá sound became a success throughout the Amazon region. This summer,
Analog Africa put out a great compilation of his music
—a beautiful and detailed release not to be missed!
Guitarrada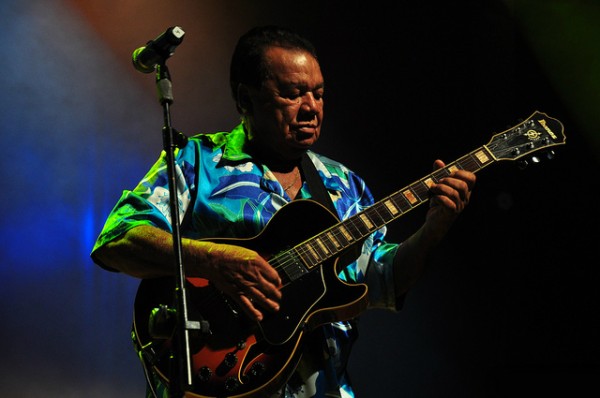 The Sound:
Vintage surf-rock electric guitars ripping virtuosic Afro-Caribbean licks.
Artists to Know:
Mestre Vieira
,
Aldo Sena
,
João Gonçalves
The name roughly translates to "a bunch of guitar" and the sound is just that. The music that came to be known as
guitarrada
was first recorded in the 1970s, translating the rhythmic instrumental riffs from Dominican
merengue
and other Caribbean genres to reverbed-out electric guitars. The result was a wild electric guitar sound that could put rock 'n' roll to shame. There's disagreement as to who exactly invented guitarrada, but the undisputed master was Mestre Vieira, a brilliant guitarist who recorded dozens of albums over the course of his career, beginning with 1978's "Lambadas das Quebradas" ("Lambada from the Backlands"). When Vieira started recording, his sound was known by the generic name of
lambada
. The name guitarrada came later. It was a marketing handle invented in the '80s by a producer named Carlos Santos who recorded a series of instrumental records that used the term for the Gravasom label. The name came back in the Paraense music revival when Pio Lobato produced the "Masters of Guitarrada" series, a Buena Vista Social Club-style project that united the great guitarists of yesteryear to record and perform together. [soundcloud url="https://api.soundcloud.com/tracks/135186430" params="color=ff5500&auto_play=false&hide_related=false&show_comments=true&show_user=true&show_reposts=false" width="100%" height="166" iframe="true" /]
Lambada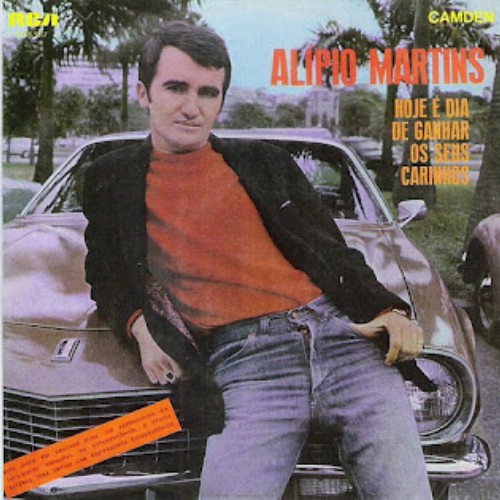 The Sound:
Northeast Brazil dance vibes meet pan-Caribbean dance vibes and make a music baby.
Artists to Know:
Beto Barbosa
,
Alípio Martins
,
Carlos Santos
The term lambada comes from the verb "
lambar
"—to lash—and it was a term invented in the Amazon to refer to any hot, uptempo dance music. All the artists from Pará making dance music— Pinduca, Mestre Vieira, etc.—would refer to certain songs as lambadas. You can say it's a generic name for the music and dance culture of Pará. In the '80s, a more polished version of lambada began to be produced in Belém by artists like Beto Barbosa. It still had heavy references from the Caribbean music that inspired lambada, but mixed them up with the aesthetics of
forró
music from the northeast of Brazil. In the late '80s, Belém's lambada artists became popular in the resort towns of Bahia, leading a French producer to steal the genre's name and use it with a world-beat band he created called Kaoma,
whose version of the lambada
inspired a worldwide dance craze that had very little to do with the original Amazonian sound.
Brega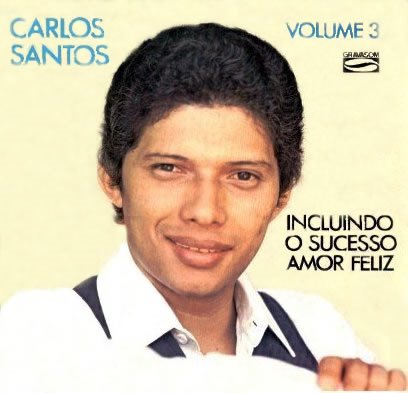 The Sound:
Schlocky tropical pop rock; love it or hate it.
Artists to Know:
Carlos Santos
,
Banda Calypso
Felipe Cordeiro, the talented young Paraense artist, described
brega
to me the following way: "Roberto Carlos tried to copy the Beatles and got his sound. Brega artists tried to copy Robert Carlos and made brega." In Portuguese, brega means "cheesy" or "tacky." It's a pejorative name given to a flavor of syrupy, sentimental song popular throughout Brazil in the '90s and vaguely influenced by rock. There was lots of organ, straight-ahead drum beats, and melodramatic vocal deliveries. There were different kinds of brega made throughout Brazil, but a more uptempo, danceable brega emerged in Pará. It was typified by Banda Calypso (who actually avoided identifying with the term brega). The band's characteristic surf rock-style beat would eventually inspire the sound of the next genre on our list.
Tecno Brega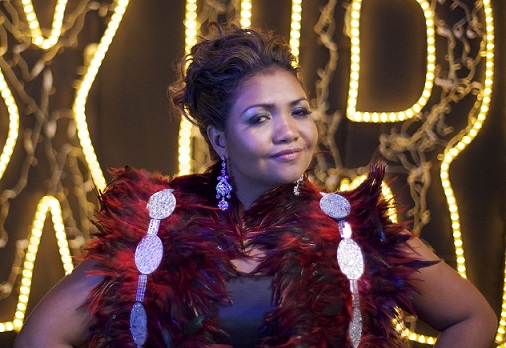 The Sound:
Futuristic bubblegum outer-space disco party explosion.
Artists to Know:
Gaby Amarantos
,
Banda Fruto Sensual
,
Banda AR-15
,
João Brasil
,
DJ Cremoso
Tecno brega
is the sound of modern-day Pará. Like all the music mentioned above, there are traces of Caribbean music in the sound. But those guitar licks are replaced by crazy, high-flying digital synthesizers and the percussion replaced by bumping drum loops. The music draws heavily on international pop music, radically refashioning Top 40 songs through a kitschy, space-age lens. Tecno brega was once listened to only at sound system parties in the poor outskirts of Belém. Now, it has become a major genre with national and international appeal, largely through the figure of Gaby Amarantos, a tecno brega veteran who has brought a spruced-up take on the genre to the country at large.
Nova Lambada (Paraense Revival)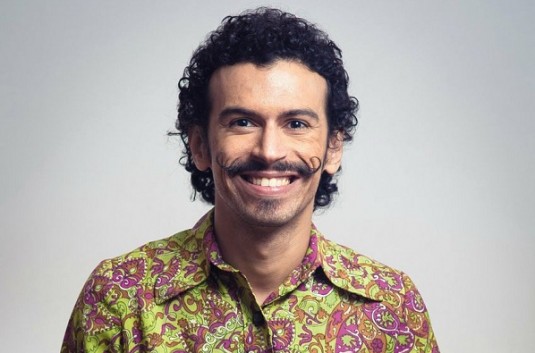 The Sound:
Everything we've talked about above, scrambled up together and served with love.
Artists to Know:
Felipe Cordeiro
,
Dona Onete
,
La Pupuña
,
Cravo Carbono
,
Lia Sophia
Starting in the early 2000s the middle-class, university-educated crowd in Belém rediscovered their state's great music from yesteryear and started resurrecting it through new musical projects that pay respect to Pará's musical history while bringing it into new aesthetic territories. Producer Marlon Bishop may have coined the term
nova lambada
 for this program, but it fits well with artists like Felipe Cordeiro, who take the styles of guitarrada and bring it into a modern pop-rock context, or the now-defunct La Pupuña of Felix Robato, which mixed up guitarrada with psych-rock. Other artists, like septuagenarian firecracker Dona Onete, focus more on the carimbó tradition, while songwriters like Lia Sophia put lambada into conversation with the MPB tradition.