Patafunk Delivers the Venezuelan Beach Vibes with "Marina"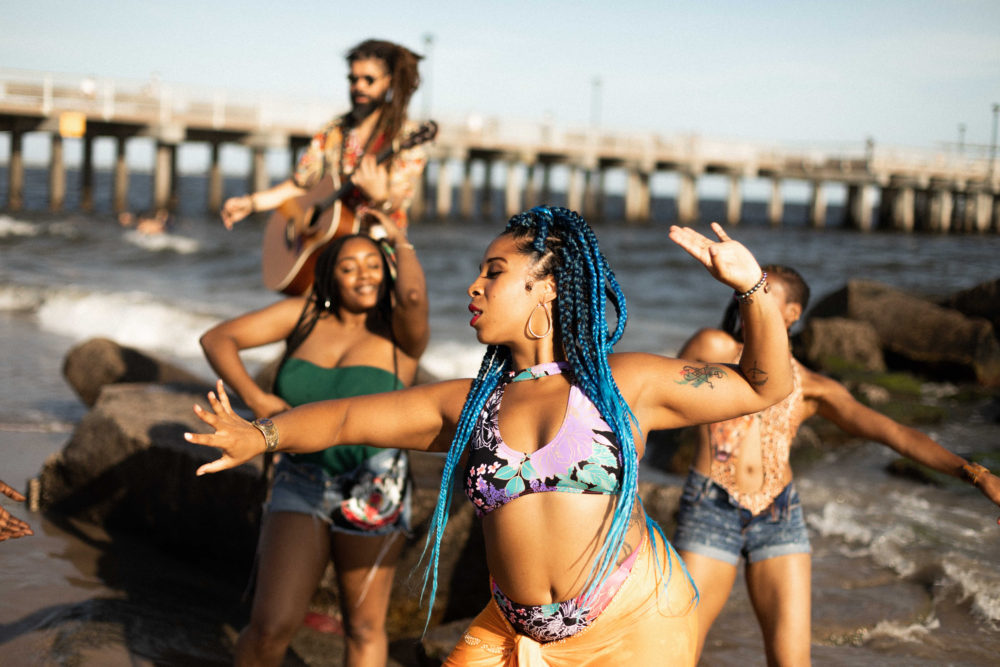 The elements come in slowly and perhaps, appropriately enough, in waves, but the horns, percussion and layers of vocals culminate beautifully in Patafunk's new video for "Marina," released fresh today.
Check it out:
Featured on the Brooklyn-based Venezuelan artist's new album, High Life!, "Marina" is built on the 1959 hit by Italian artist Rocco Granata of the same name, with horns inspired by Herb Albert, but with contemporary Latin alternative stylings and adaptations.
Trinidad and Tobago are located so close to Venezuela, but the nations remain separated by a language and a maritime divide, which makes Braveboy's rapped verse feel rare but also incredibly natural. With the percussion at an open, slower tempo and tempered in the mix—don't worry, they've got a heavier, club-ready, reggaeton remix out today, too—the song has a huge, open feeling, like the horizon over the ocean.