Pedrito Martinez Talks "Acertijos" (Riddles)
Pedrito Martinez hit the scene as one of the most exciting young percussionists to emerge from Cuba in recent memory. But since he began releasing albums under his own name in 2013, the world has seen so much more: a composer, arranger, singer, dancer and raconteur extraordinaire. His 2021 release, Acerjito (Riddles) is yet another tour de force, interweaving rock, r&b, funk, jazz, even classical music into his deep Afro-Cuban sound. Among the highlights: a collaboration with Eric Clapton on a reinvention of Clapton's poignant "My Father's Eyes." Banning Eyre reached Martinez by Zoom at his home studio and found the maestro open, humble and passionate as ever, despite the pandemic lockdown—a bewildering experience for a denizen of the concert stage. Here's their conversation.

Banning: Pedrito, nice to see you again. I've been enjoying this album, and I gather that our man Ned Sublette wrote the sleeve notes.
Pedrito: That's my brother. He wrote the notes on my previous album too.
I've just been listening to a download version. But I'm sure Ned's notes are brilliant as usual.
I was in Cuba with Ned in 2019. It was fun.
I heard about that. Hopefully trips like that will start up again soon. Where am I reaching you now?
I'm in North Bergen, New Jersey. I was in Union City for 16 years. I just moved here a few months ago.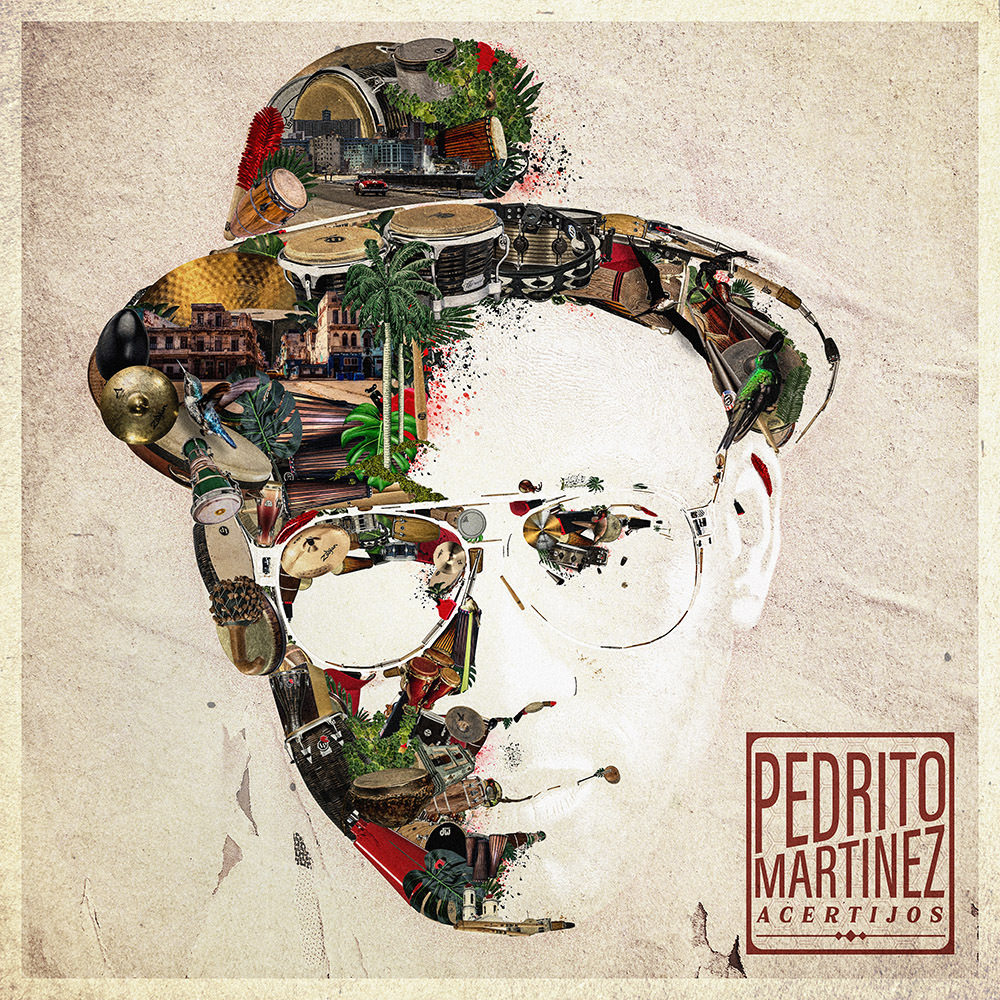 So let's talk about this album, which is breaking some new ground for you. Tell me what your concept was. Maybe start with the title, Acertijos.
"Riddles." It's so cool. Because most of the time journalists ask an artist how do you describe your music? My biggest concern was how should I describe the music, since I always love to mix different cultures, different parts of the world. On most of my albums I use a lot of special guests, and this is not an exception. I have a lot of great artists: Eric Clapton, Isaac Delgado, Gilberto Santa Rosa, Kenny Garrett, Etienne Charles, John Fadis… I consider myself a citizen of the world. My purpose is always to unite and share, and to mix whatever works.
Sometimes just trying doesn't give you a guarantee that something is going to be good. But if you don't try, it's going to be a disaster. I always try new things. All my records have new directions. But I've always been trying to defend the Afro-Cuban legacy, and I've been adding that taste to all of my albums.
It's a beautiful mix. I've been mentioning to friends in previous interviews that Afro-Cuban music has a big influence on American music, even music from England. It was a big thrill for me to have Eric Clapton. I've known Eric Clapton musically since I was a teenager. And I met him when I was playing at Guantanamera.
Guantanamera in Manhattan. Yes. You had that great residency there. I was lucky enough to see you a few times there.
The first time I saw Eric Clapton there was after an event that Wynton Marsalis had at Lincoln Center. He brought him to Guantanamera. It was crazy. Eric Clapton was sitting there at one table with his whole family, Stevie Winwood, Steve Gadd. I was very scared, man.
You had nothing to be scared of.
It was a crazy night, but it was beautiful. We continued a beautiful relationship. I actually asked him many times to be a special guest on one of my albums. But he was always extremely busy. So on this occasion, I was in Singapore on a dual project with my friend Alfredo Rodriguez. I sent him an email before I went to that tour. He responded, and he said, "All right, I'm going to try to find two days at my studio here in London to see if I can record with you." So when I was in the middle of the tour, he called me to record with him. He was, "Hey guys, now is the right time." So he flew me to London. He rented a studio. He put me in a beautiful hotel. He rented a car for me and my manager, Paul. It was such a beautiful experience. I just found out that he is an amazing human being. It was so great.
That's good to hear.
I was expecting he was just going to play one song. But after he pulled out his guitar and we did "My Father's Eyes," the song I had selected for this album, he said, "Pedro, no, no, no. I want to play more." He did two more songs. It blew my mind. It was an unexpected surprise.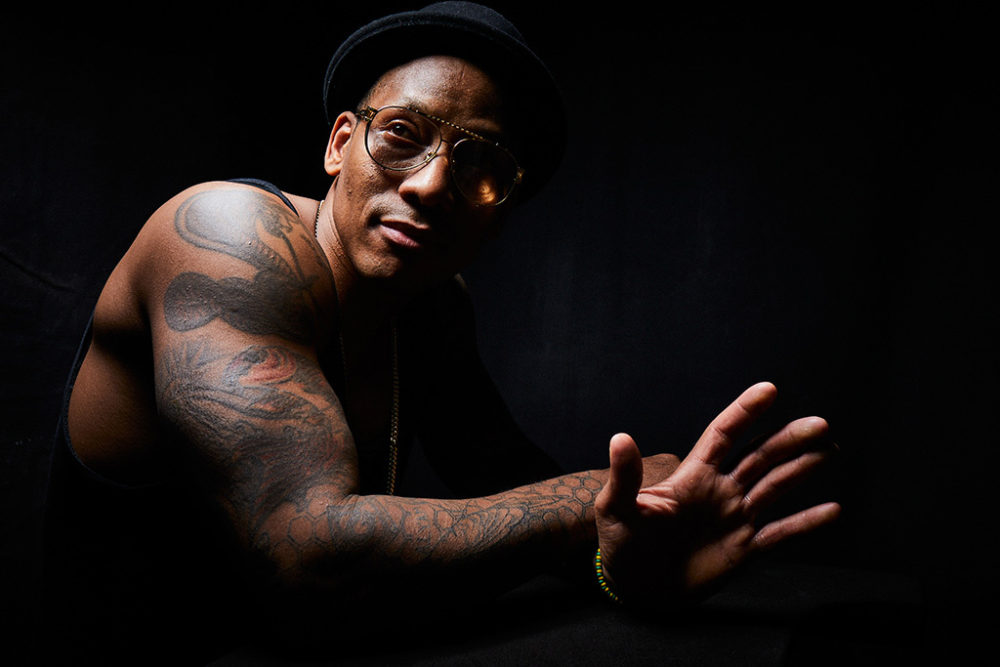 Let's talk about "My Father's Eyes." Was that your choice?
It was my choice. Because it really touched my soul, those three songs he wrote when his son passed away, "Circus," "Tears in Heaven," and "My Father's Eyes." He was telling me he wrote those songs in the same period of time. And "My Father's Eyes" really connected me with this relationship I had with my father. We've got a great relationship. Thank God he's still alive. He changed my life. So I sent this song to great friend of mine who's a great arranger, songwriter and singer—Daniel Baron—and it came out beautifully.
I assume you didn't have the whole band there in Eric's studio, did you?
No. We put together the whole song here, and then when I flew there, we had the files. We had the tracks already and he overdubbed his guitar and his voice. We sang the song together.
You guys sound fantastic together.
That's why I decided to give the name to this album. It's like a journey for me, meeting and sharing beautiful experiences with a lot of friends and a lot of celebrities in the music world. It's amazing. I never was expecting that, since I came from a very poor neighborhood. I never went to a school of music. I learned in the street. And being able to play on big stages and record with Bruce Springsteen, Eric Clapton, Elton John. I don't know. It's something that people don't believe until you show proof. You know what I'm saying?
I do. But I can see why they wanted to work with you. You're so good at fitting what you do into so many different contexts. So you played with Elton John too. When was that?
I did the Rainforest Project. Elton John and Sting are the two bandleaders. Every year they used to do that in New York, and they always invite special guests. Bill Clinton was there. Lady Gaga. The second time it was Mary J. Blige, Jennifer Hudson, Bruno Mars. It was crazy, crazy. I learned a lot. That was when I met Bruce Springsteen. Right after that project, or during the same period, Bruce Springsteen called me to record with him.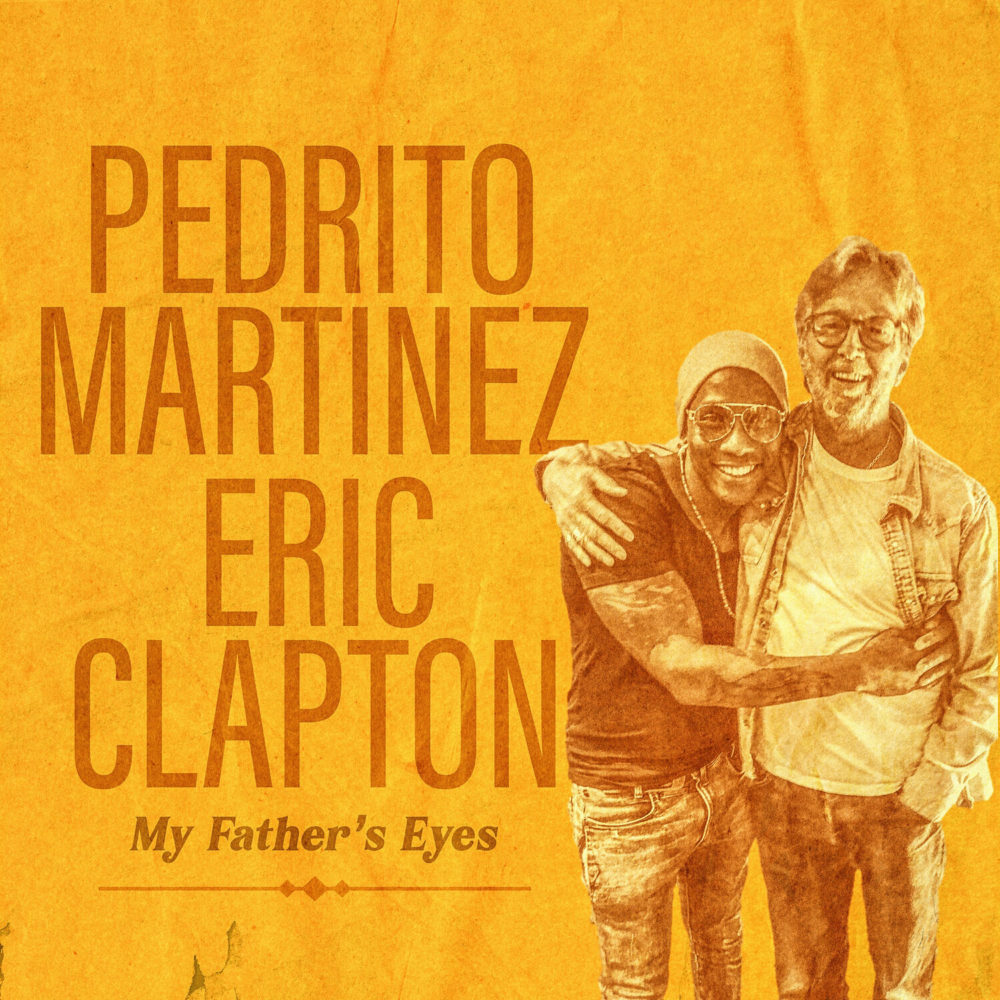 Well, you deserve it, man. So the press release for this album says that one of the big influences is timba music. Can you just explain what timba music is?
I wouldn't call the whole idea of my album timba.
No, no. But it's an influence.
Of course. Definitely. It's always going to be in my compositions. Because I grew up in Cuba, in Little Havana, in a little neighborhood called Cayo Hueso. Music was like oxygen therapy you got every day. It was not difficult at all for me to put that kind of feeling in my records, even if I came more from the vocal side. I've been surrounded by a lot of great, great musicians—classical musicians, which is most of the music that people teach in school.
So timba? I can call it a secular genre. It became so popular at the beginning of the '90s. The name suffered a metamorphosis. A lot of people related it to the bass line. Other people related it to the energy. Other people related it to the sound of the horns and all that. But I think timba is a way to live. It's a movement. For me, in my opinion, timba came from the rumberos. We used to say, "Vamos a timbear, Let's go to the timba." We also called the congas timba sometimes. So there's so many sources of information. I've been trying to find the right information about where that name came from. But people have completely different ideas why they call it timba.
That's interesting. I guess I've always thought of it as big-band music, high-energy, strong dance music. Music that's of the moment. Those are things I think of.
Yeah. It's a mix. It's not just one thing. When I was a teenager and I used to go in the street to play rumba and bata drums, people used to say, "Vamos a timbear." That means, "Let's do some timba." So a lot of people have written books that timba is this or that, or it was born at this particular period of time. It's all very relative. For me, timba is a feeling.
I get it. It's funny about genre names. I always think of the different meanings of "rumba." It means one thing in the Congo, a different thing in Cuba, and something else altogether in flamenco in Spain. They're completely different, but it's all rumba.
Exactly. That's right. That's one of the hardest questions always for me to answer. People say, "How do you describe your music?" I can't say. It's so hard to say I play Afro-Cuban music, or jazz, or blues. It's all mixed. Now in the music scene, you see a lot of collaboration. Everything is moving around and going in different directions. And it's a beautiful thing. I've been learning a lot.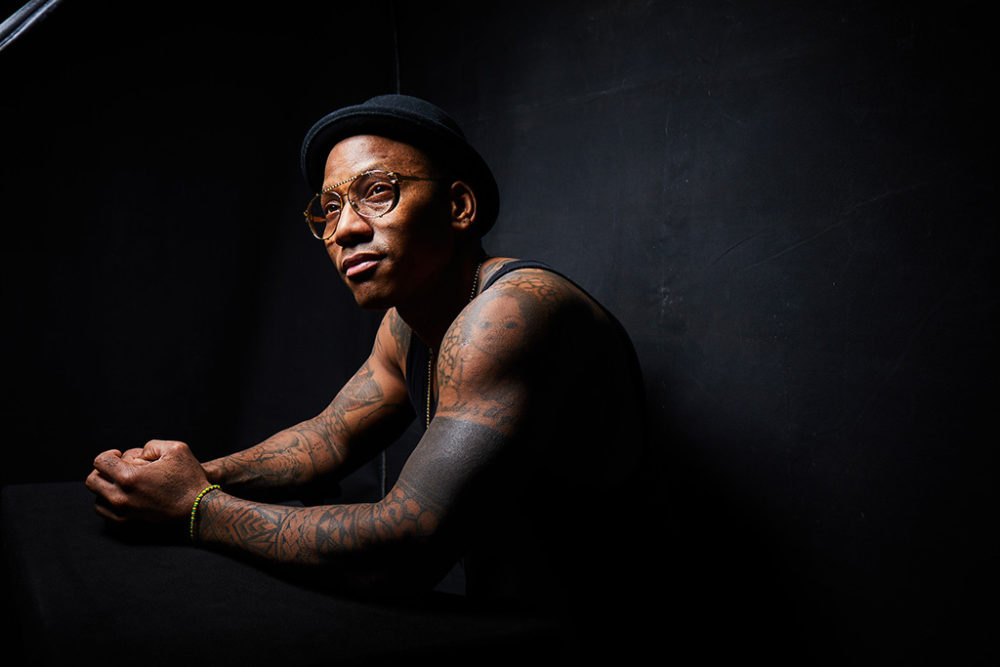 One thing I really love about this album is the way a lot of songs start out in a particular style, funk or r&b or jazz. But they always wind up feeling like Pedrito-Cuban music. By the end, you have totally Cubafied it.
Right?
It's almost like a trademark move.
Exactly. But let me tell you. Not even the order or the arrangements were planned that way. It came out natural. Issac Delgado Jr. is the piano player in my band. He is the son of one of the most iconic singers in Cuba, Issac Delgado Sr. He joined the band almost three years ago. And I decided to start doing the arrangements and compositions with him. And he came up with three original songs that we wrote together. And he did the rest of the arrangements on the album. It came out beautiful. But we didn't plan that this song should start out like classical music, like "Aumba," the first song on the album. It's like a journey into classical music, but it just came out like that.
And the second one, "My Father's Eyes," is completely different, a mix of Eric Clapton singing, blues, with timba in the back, and we had some reggae on the bridge. It's beautiful. And then the third one "Yo Si Quiero," it's like more pop. Very poppy.
The beginning of that song made me think of Chick Corea. I've been listening to him since he died recently. Let's talk about one of the most fun songs here, "If You Don't No How to Dance."
I wrote that song maybe five years ago. And I was going around and around with the lyrics, the rhythm, who I was going to invite, if I was going to do with horns or without horns... It was one of the hardest songs to put together.
Really. Why?
It was my ideas. In the beginning I wanted to combine rhythms. I wanted to put some changui. I wanted to put some rumba. I wanted to put some timba. I wanted to put some ballad feeling, and it was hard. I did that arrangement myself.
It is very complex rhythmically.
And then you have the makuta from Africa. The makuta we play in Cuba is like this. [slaps and sings the rhythm] so you know, always try to put all those rhythms together, and it was hard. Very hard.
It came out very nicely.
Actually, you know I have put that song out to friends of mine, you know, percussion players. And they said, "This is the most complex one in terms of rhythm, a lot of changes.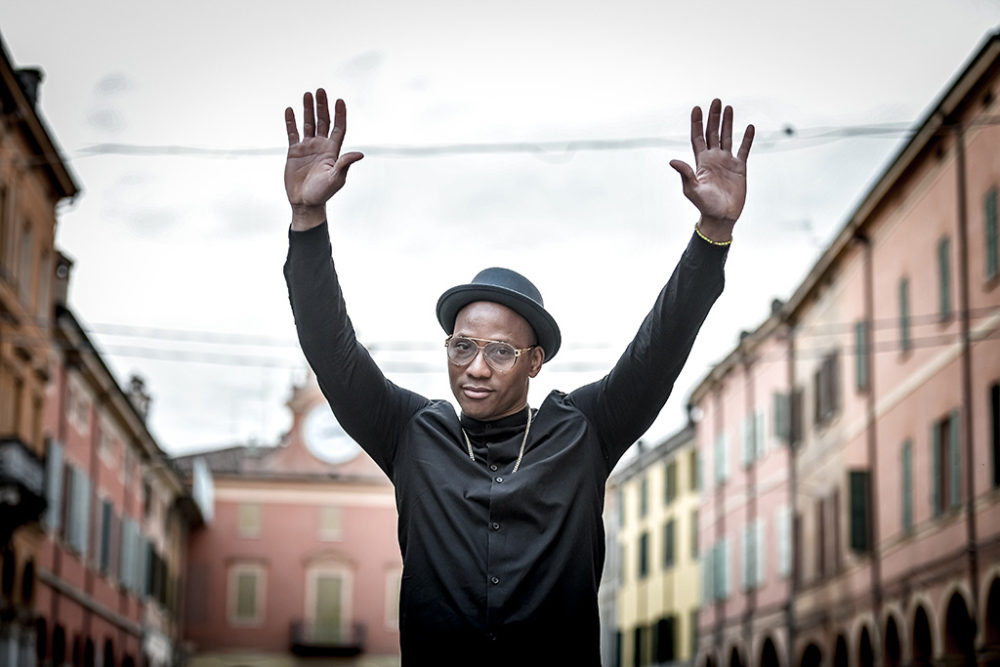 Let's talk about some of the guest singers you have. Your vocals are fantastic, by the way. But aside from Eric Clapton, you've brought in some very good singers.
Well, first of all, it was a dream come true to have one of the most relevant figures, an icon of salsa, Gilberto Santa Rosa. My whole family—my mom, my dad, all my brothers and sisters in Cuba—we are big fans of that gentleman. He's such a beautiful, nice, humble human being. Actually a friend of mine connected me with him, because I had never met him before. So Carlitos Padron is a great percussionist and he has a studio. I recorded most of the timbales in his studio. I saw that he had collaborated on many projects with Gilberto. So I asked him, "Can you send me his information?" So then I sent Gilberto an email and told him that I was interested in having him on my album. Right away he responded and he said, "Yes, I would like to be on your album and I'm a big fan of your music. Thanks for the invitation." Woah, yes!
So where did he record his part?
In Puerto Rico. He is from Puerto Rico. I think he has a house here in New York. I sent him the track and he did it in his studio. It's a song that I composed and did the arrangement; it's called "Inhospito Mundo." Inhospito mundo In English means a very crazy world. That's a world where it's almost impossible to live. But it's actually a very positive song. The message is positive, very intellectual. It's saying we can live in the world even though it's hard. In hard times, we must fight with even more strength to achieve our objectives, our goals. I think Gilberto loved that song because the lyrics are very powerful.
I can hear that in his performance. It's a knockout.
I mentioned before Issac Delgado Sr. He was on my previous album too. I love Issac Delgado. He has many albums, many hits. I grew up listening to his music so was such an honor to have him on two albums already. Then there's someone else. He's not singing on my album, but he's a singer and trumpet player and an arranger: Alexander Abreu from Havana D'Primera. He did a beautiful trumpet solo on "Ciudadano," where Issac Delgado is singing, him and his dad, junior and senior. And of course, Eric Clapton is singing also.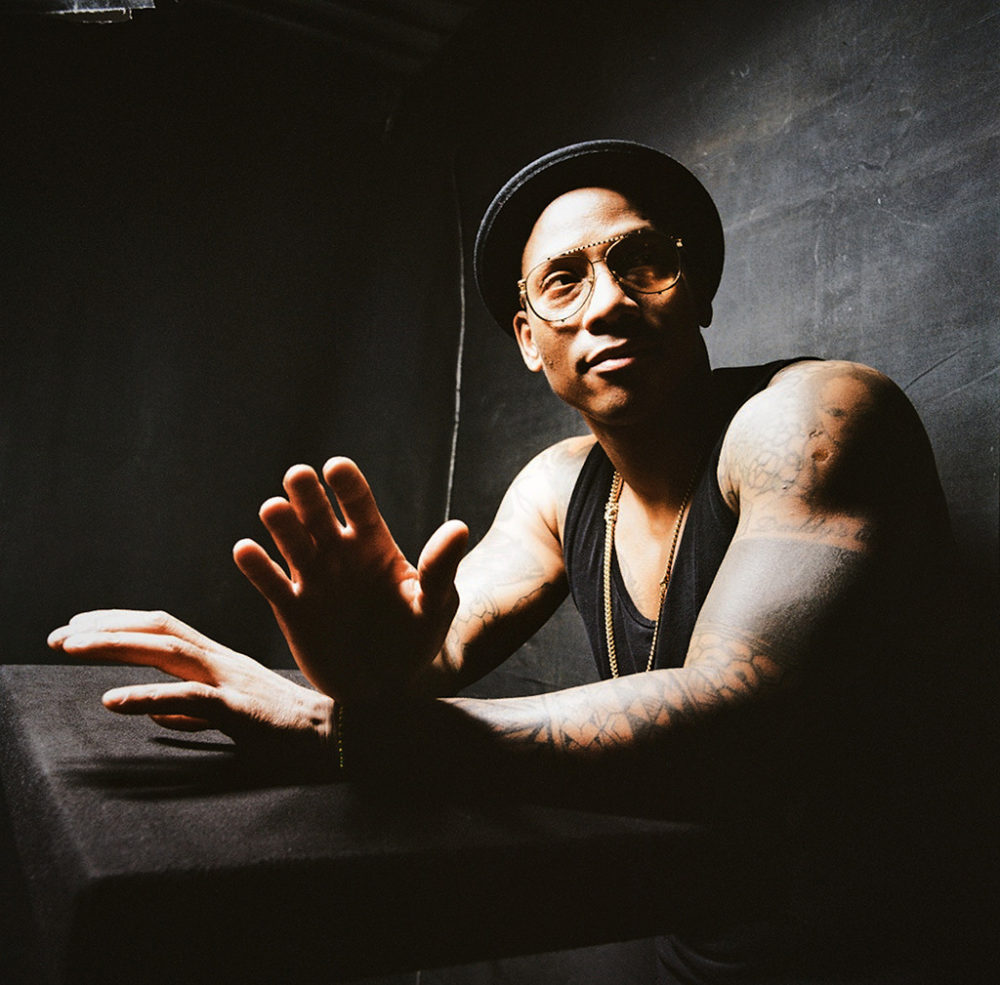 Let's talk about lyrics. Other than the Eric Clapton song, you wrote these songs, right?
Yes. Three of them were collaborations with Issac Delgado and his brother, Mitchell Delgado. So, "Aumba," the first one, is talking about the legacy of Afro-Cuban music, which I've been carrying on my shoulders for many years and trying to keep it alive, the legacy of the ancestors. I identify myself so much with Afro-Cuban music, because I grew up listening to folkloric music in my neighborhood.
Then "Yo Si Quiero" is like a love song. But it's talking about a pimp. He has a girl, but at the same time a lot of girls are loving him. He will say, "I want to be with you, but take him up!" It's a very happy song, and kind of funny in some parts. I always try to make sure that my lyrics don't hurt feelings. I try to make sure to stay positive. So "If You Don't Know How to Dance," is about a woman that I met in a club, and she was very shy. And I figured out she was shy because she didn't know how to dance. So I'm saying to her, "If you don't know how to dance, come right now. I will show you." So it's about shy girls who don't want to dance in the club.
"Ciudadano" is the most timba song on the album. This is a guy was also a pimp, but this is a bad pimp. This is a guy who loves to play with girls, not a good guy, but at the same time, the song is saying, "You are a pimp, but watch out. There are a lot of other pimps up there that want to steal your girl. So don't think you're the only one."
That song has crazy energy. Timba on steroids.
So the next song is "Por Que Sera." I wrote that song for my beautiful wife. We've been together for 21 years. We've got a beautiful daughter, 18 years old. She's my queen. So I was just thinking here for all these years of love, and giving me this beautiful daughter. These are the best women on the whole entire planet. So then there's "Blasfemador." That's a person who talks a lot of crap.
A blasphemer.
Right. A person whose talk turns everything negative. So I was giving advice, "Please, don't do it." I was like a therapist in this song, giving advice to this guy.
And then the last one is "Afina El Arroz." That means "cook the rice." When I was little, we used to say afina el arroz to mean clean the rice, because the rice used to come with these little insects. So you clean it with water. Some people say it means cook the rice; and some people say it means clean the rice. So in the song, I say that while my wife is cooking the rice and cleaning, I was tuning my congas and practicing. So it's kind of conversation and the connection between my wife and me. While she is cooking, I am practicing and writing music and all of that. And in the song, I am mentioning all the different plates that she knows how to prepare. Because she's Peruvian.
Nice for you. Peruvian food is delicious. Well, thanks for this tour of the album. I know that performing has been on hold for a while with this pandemic. I'm sure you have missed it. Tell me about your band. Have there been changes?
Normally in my band I have four. Sometimes Xito Lovell, a great trombone, player sits in with us. I had Edgar Pantoja, an amazing piano player from Cuba. He played with the band for like four years, and then he decided to move to San Francisco. He had a newborn baby. So I decided to call Issac Delgado. He was living in Cuba, and then he moved to New Jersey to play with the band. He's been in the band almost three years now.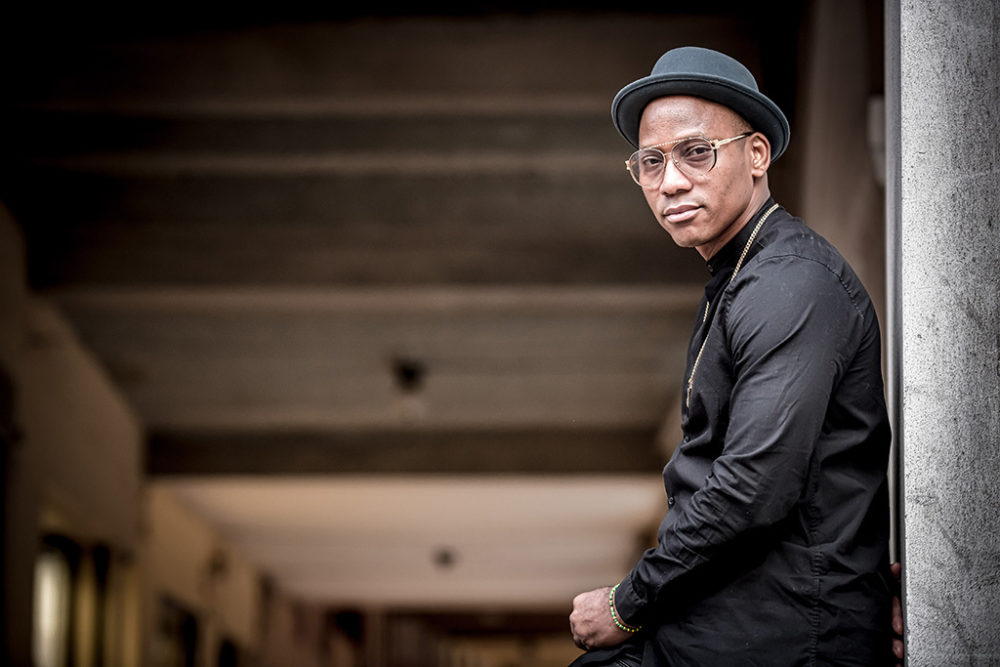 So what do you see in the future. Is it too early to plan getting on the road again?
Oh man. I mean, I've been talking about this constantly with my friends and musicians. We all feel the same. We feel very excited, but at the same time weird that we don't know how to react with the audience. Is it going to be the same? We practice here for hours. When I used to practice for hours, I would know that I have a long tour coming up. I'm going to put all those ideas out there. Now, it's like I'm composing more, practicing more, doing more on the education side, but I'm just doing it for myself.
I know the feeling.
Even teaching, man. It's so weird to teach a class talking about music through Zoom. You know, you lose that spirituality, that connection. I'm very concerned when I play my first gig, which is going to be next week at Lincoln Center, with the Wynton Marsalis Orchestra.
Really? That will be your first gig in a year.
Yeah. I'm invited as a special guest, and Mike Rodriguez too, the trumpet player. So I don't know. It's going to be great for me. I'm going to play. But it's still weird. I like interacting with fans, talking backstage. It's going to be weird.
I hear you, man. This is been such a strange time. But we have to believe that eventually, with time, things will start to feel normal again.
I hope so. It's especially hard for musicians. Because we are so much about sharing and connection. Psychologically, it affects you, not just physically. You are trying to make plans where there are not very many options. I'm planning to write a lot of songs, and to practice more, but there's nothing going on out there so I can share all these ideas. It's crazy.
You know, when this started, I was in the middle of a long tour with Richard Bona, this duo project that we have. We were in Istanbul, and then it was: "Guys, you need to come back to the United States. Today." The last gig I did when I came back from Istanbul was Love Rocks at the Beacon Theater with the Dave Matthews Band, and many other artists. That was in March. After that, the whole thing stopped.
Well, I'm glad to hear you've been writing new songs. Eventually you'll get them out there. We'll get through this. You have to believe.
Always. Always.
Such a pleasure to connect with you again. The album is fantastic. You're going to lift lot of spirits with that. Keep the faith, man.
Thanks a lot for the interview.