Photo Essay: Chasing Bubu Music in Sierra Leone
In late April and early May, Afropop producers Wills Glasspiegel and Drew Alt traveled to Sierra Leone to research the history of bubu music and the work of bubu progenitor and Brooklyn-based star Ahmed Janka Nabay. Bubu is a processional music played on bamboo cane trumpets, said to originate in the village of Mange Bureh in Sierra Leone.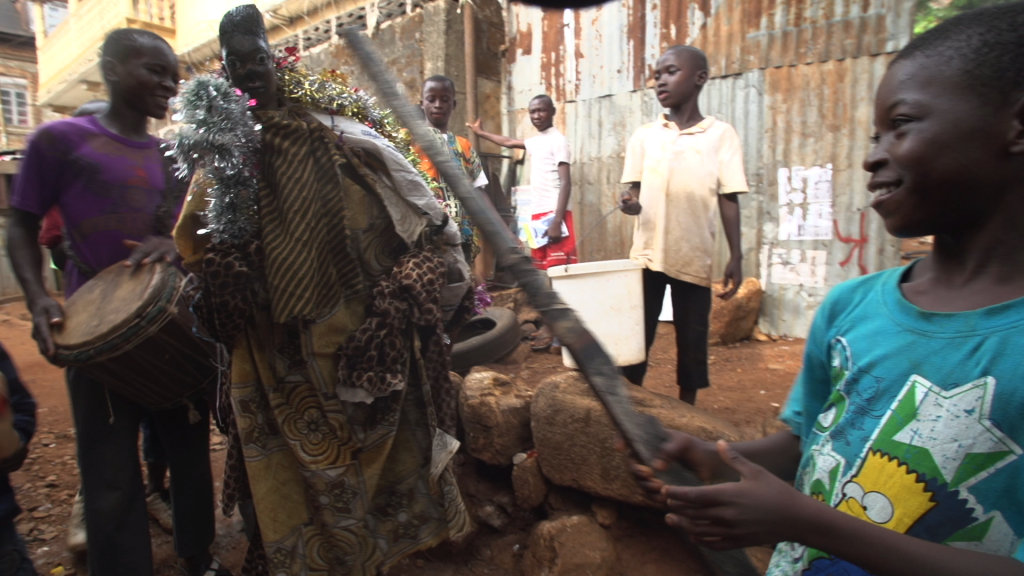 Kids display their masquerade devil on Sierra Leone Independence Day in the Mountain Cut area of Freetown. Devils are mobile representatives that signify the communities in which they are made, similar to the same way a Mardi Gras Indian often represents a specific area or neighborhood group in New Orleans.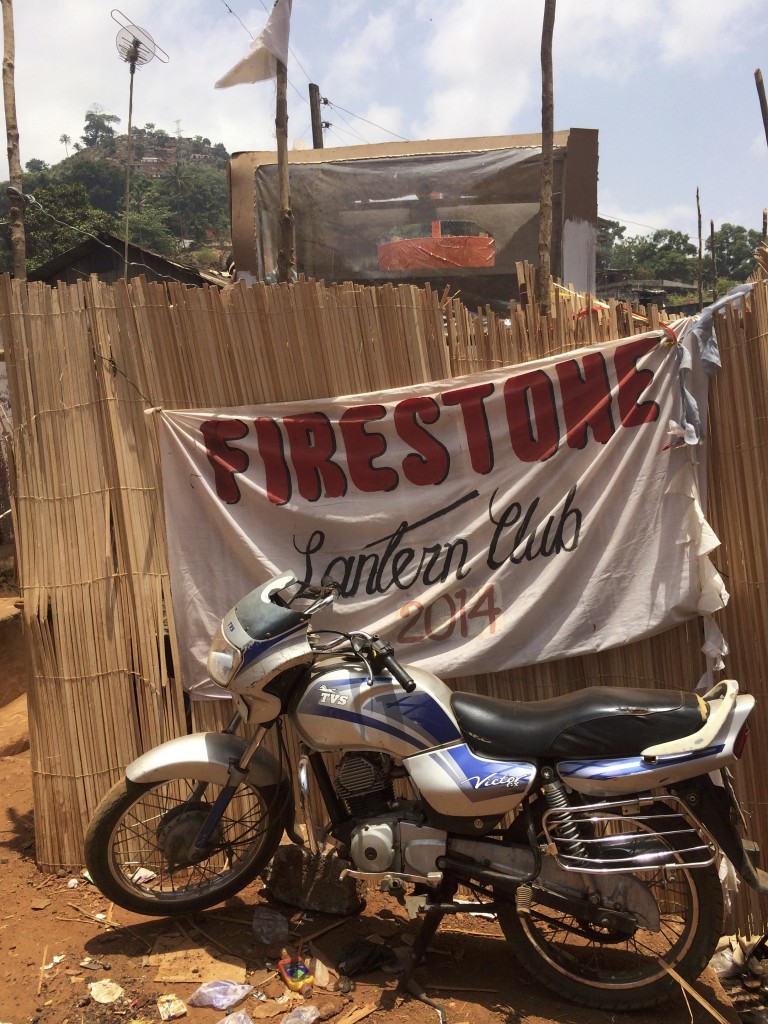 Firestone community lantern parade banner and an almost-finished lantern float (hidden behind the red fence). Firestone has historically been one of the most prestigious societies in Freetown. "We are rich in culture," they told us. "We are ahead of all organizations in Freetown."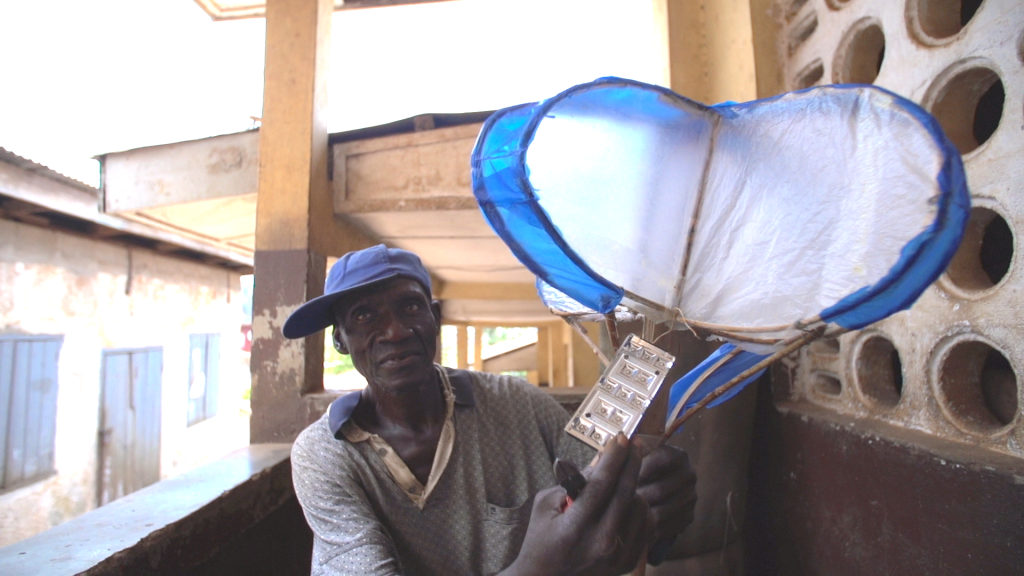 Ibrahim Sesay, the one who named Firestone society after a stay in Liberia, showing off a lantern for the Independence Day carnival. Sesay graces the cover of the most important book to be written about Sierra Leone's cultural arts, Moving With the Face of the Devil by John Nunley.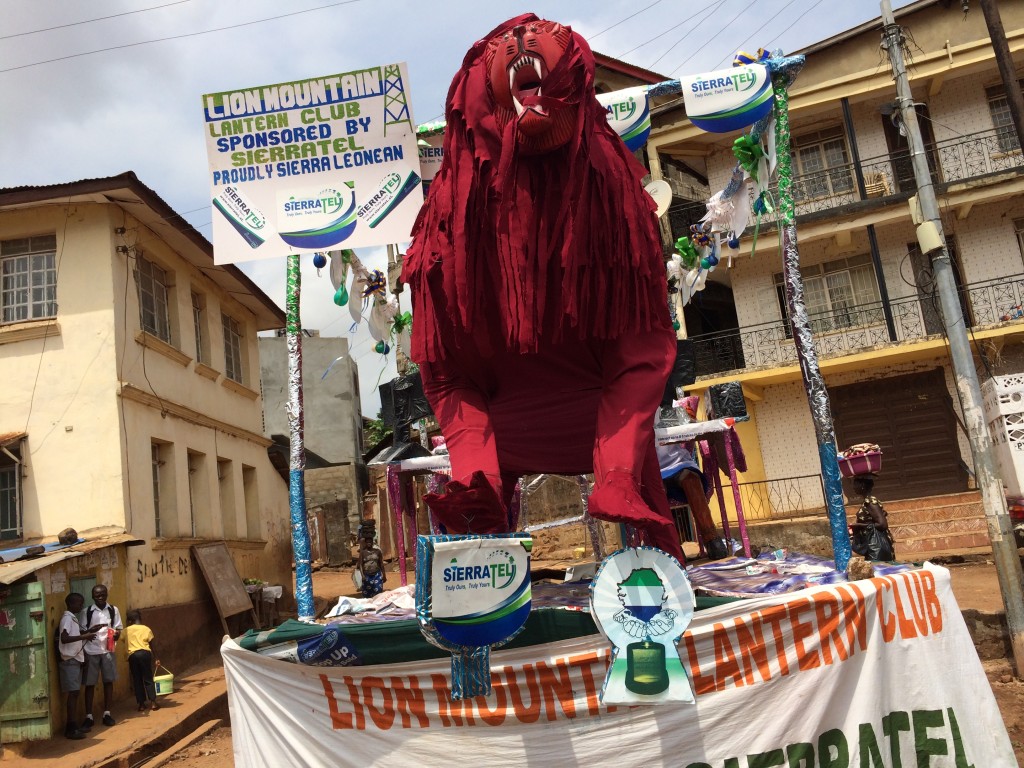 Lanterns in the streets of Freetown during Sierra Leone's Independence Day celebrations.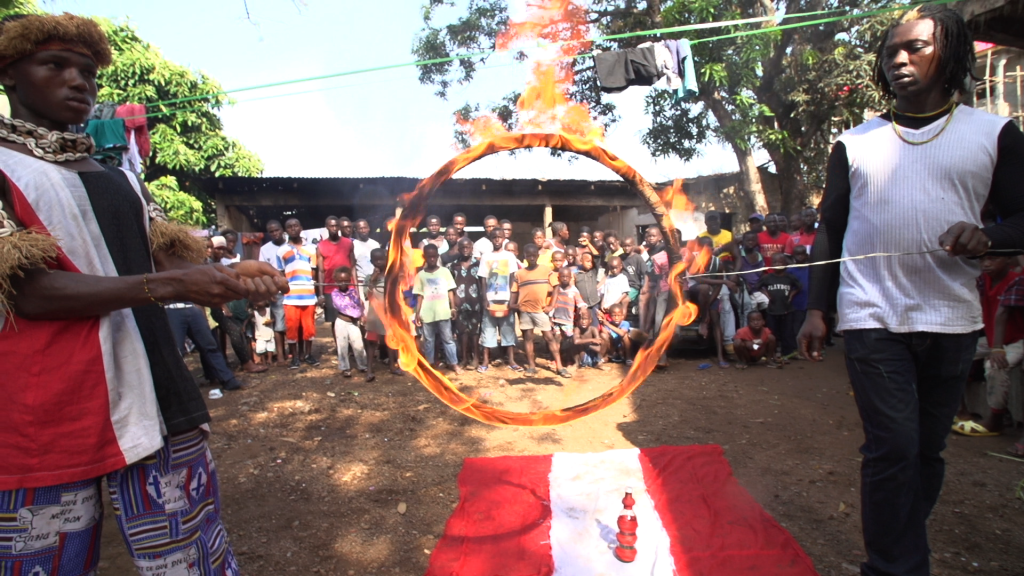 One of our guides, Africaman (right), leading a pre-masquerade magic show in the informal Bongatown settlement in Freetown. T-West, a community member noted: "You will see a lot of different amazing things today. I swear to God. Tell brotha Janka Nabay that you have seen a lot of amazing things in the streets of Freetown."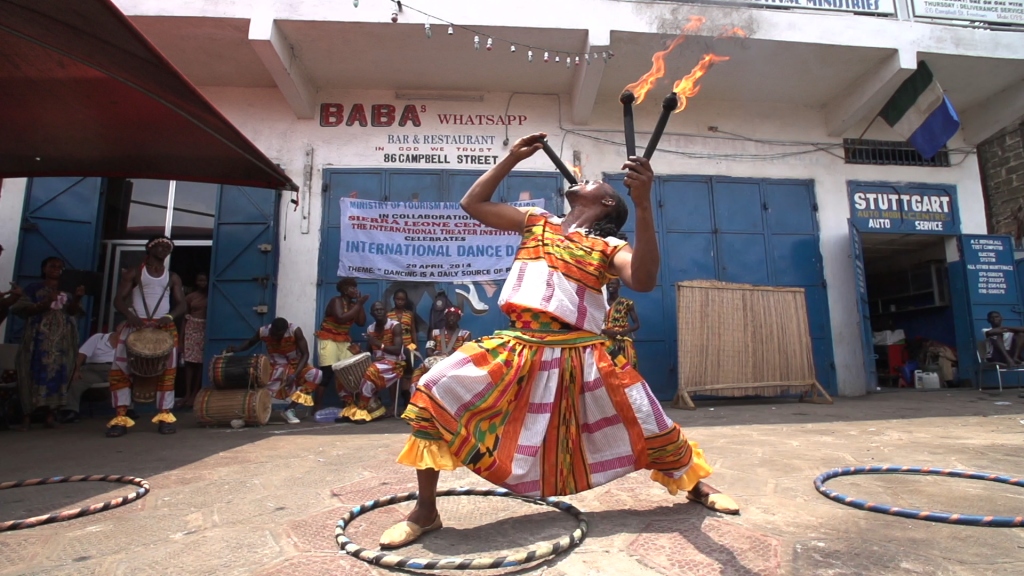 Sabanoh, a dance and culture group started by Janka Nabay in the '90s that continues to perform today. "Culture" is a word in Sierra Leone that is open to many streams of influence from the global carnivalesque to the local practice of bubu musicians. Janka Nabay, as a "culture man," was and is the type of person who by representing indigenous Sierra Leonean bubu music, also came to represent many other strains of culture from throughout the world.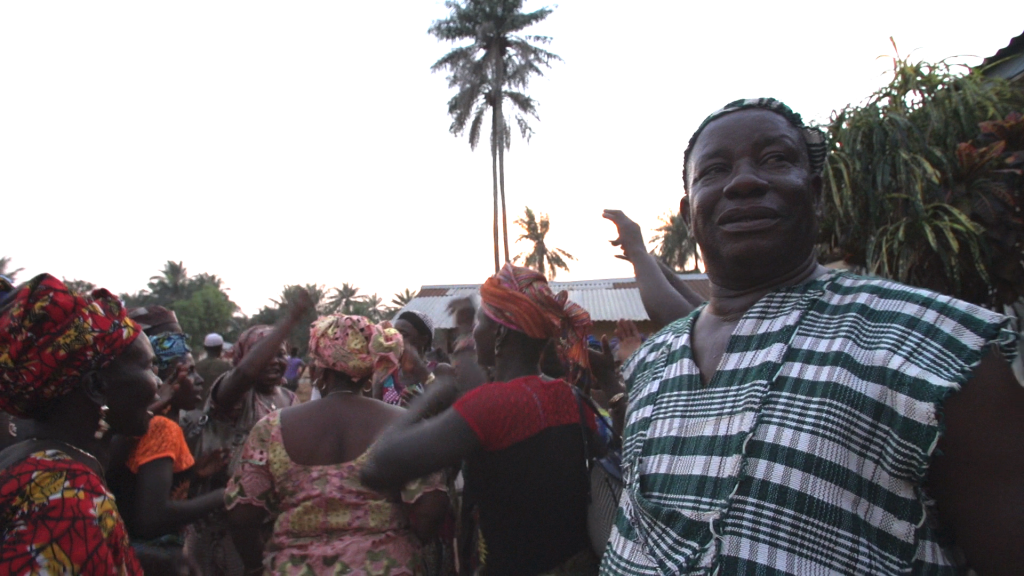 Chief Okufa hosted us in the village of Lokomasama: "I am Santigie Deen Koroma, but known as Okufa. I control 78 towns and villages in Port Loko District. I am the chairman for the paramount chief and third in power after the paramount chief and the speaker. You are welcome to Lokomasama. You bring us great honor," he told us.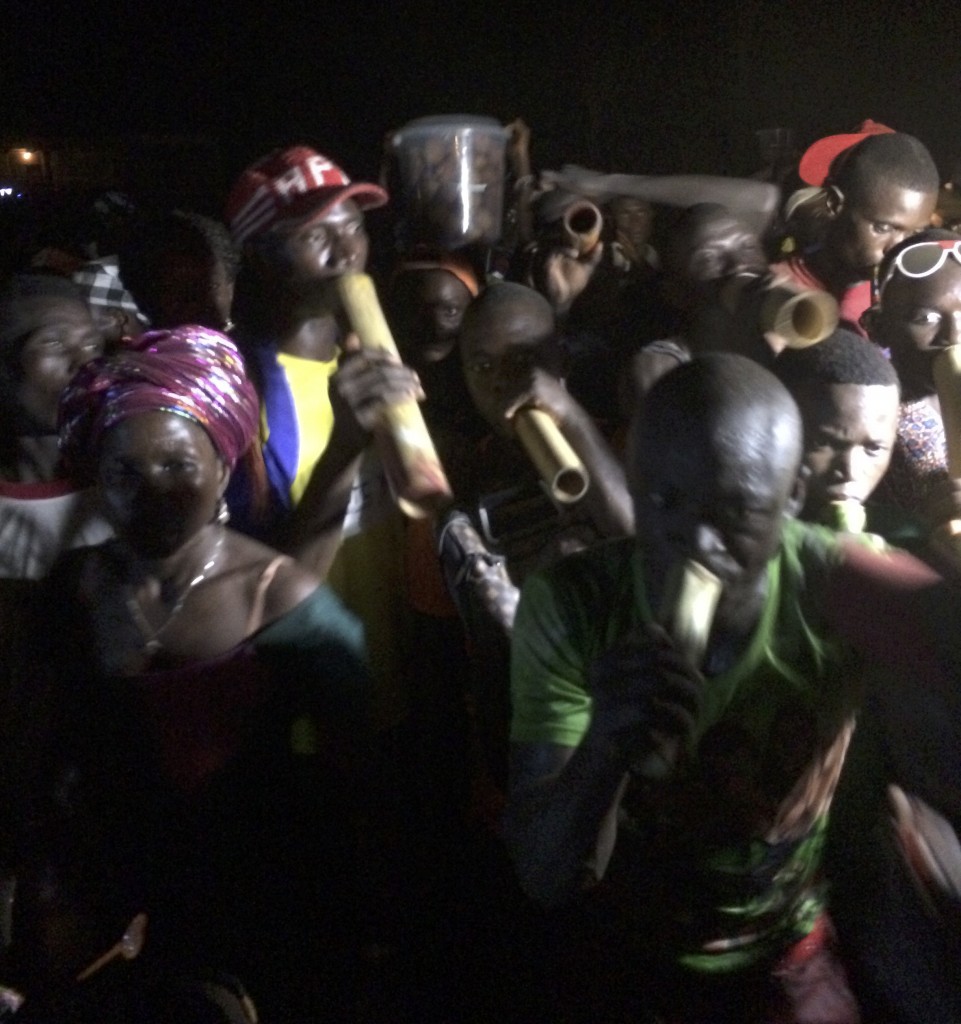 Bubu musicians in the northern provinces, where we met an old friend of Janka Nabay who described the scenario: "We are celebrating the coronation ceremony of the paramount chief. We have section chiefs and sub-chiefs from different sections and towns in Lokomasama chiefdom. This is the occasion we are celebrating tonight, tomorrow, Friday, Saturday and Sunday, this occasion will continue."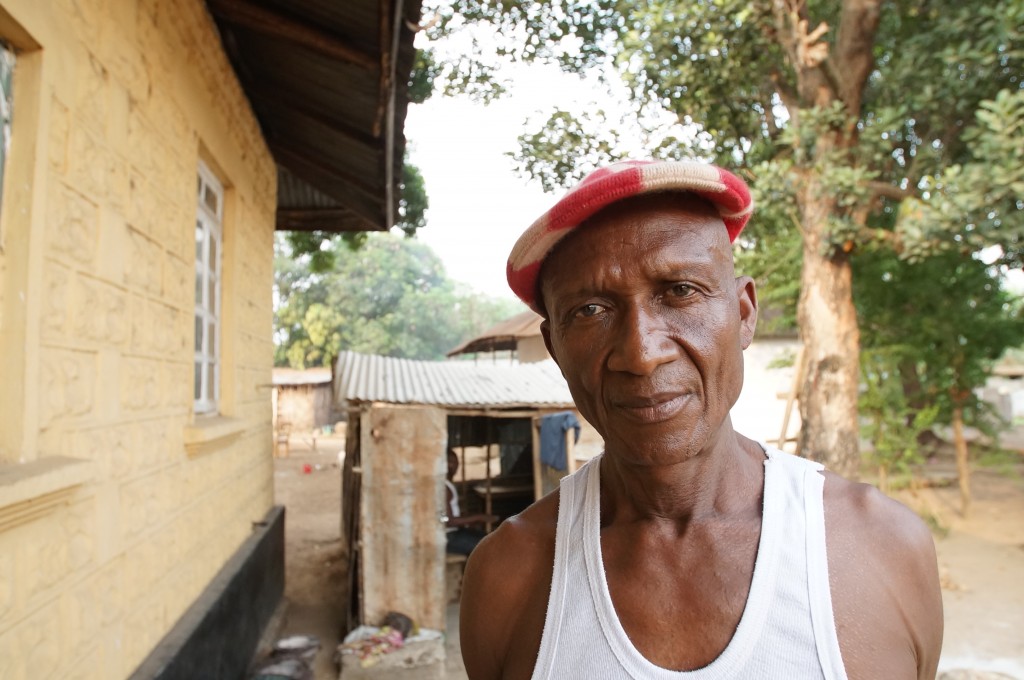 "Soulaiman Nabay, Janka Nabay's brother, taking us on a tour of the neighborhood and house in Makeni where Janka grew up."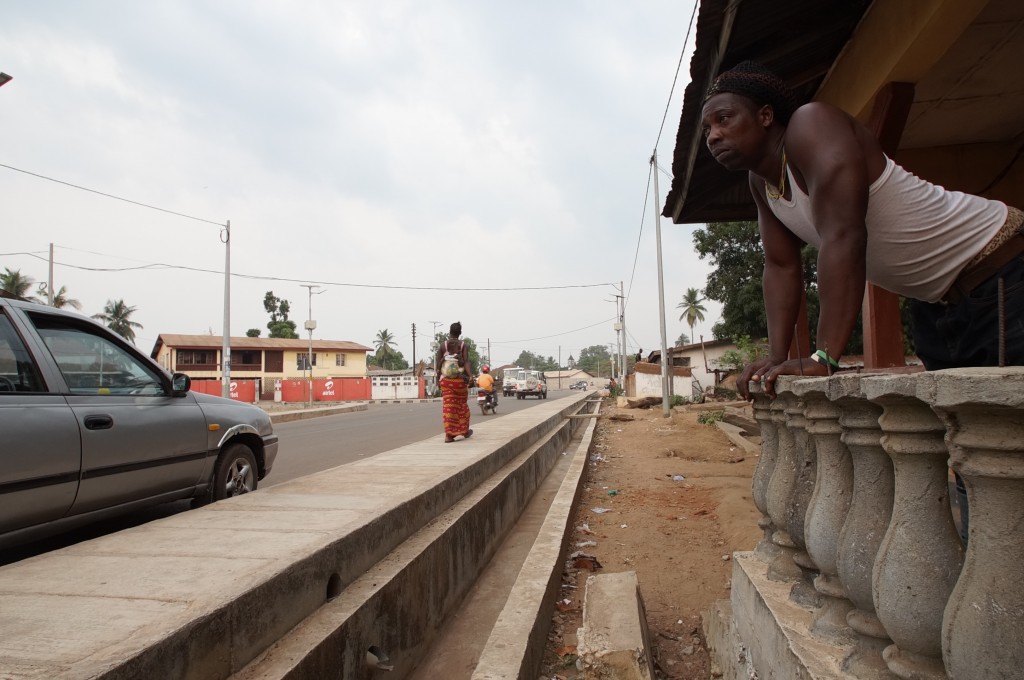 Morlai Sesay, a dancer and performer known as Africaman, was one of Janka's original band members in Freetown. In this photo Africaman looks out on the recently paved streets of Makeni, the town where both Sierra Leone's current president and Janka Nabay were raised.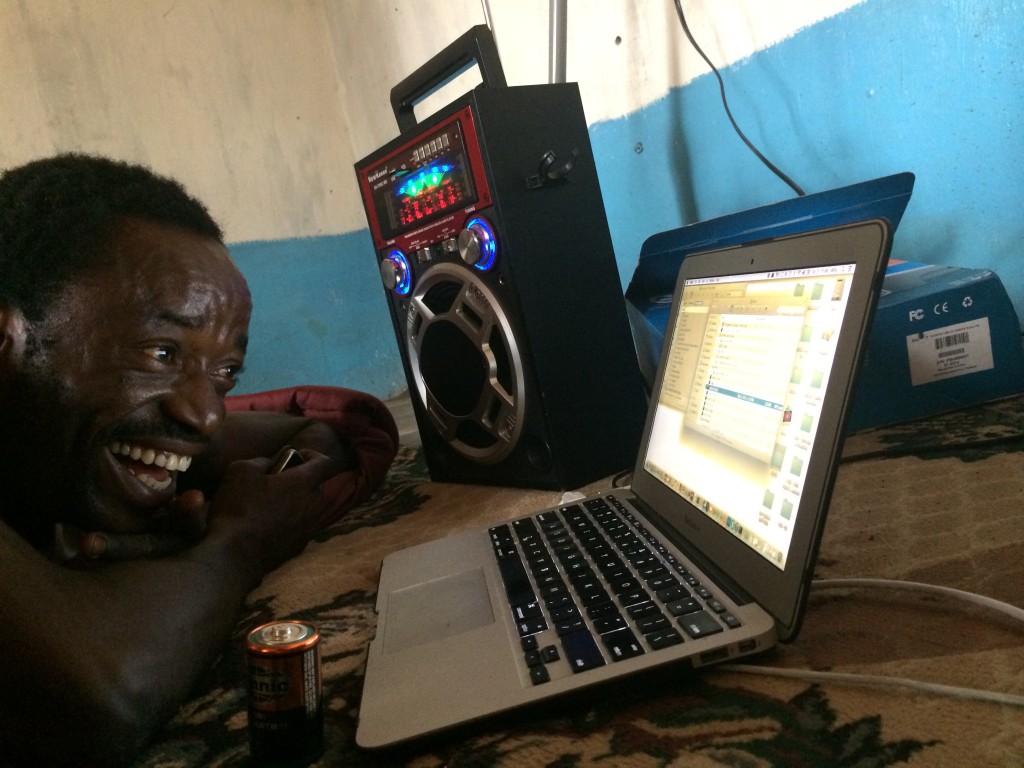 Pa Follah, who was a small boy in Freetown during Janka Nabay's rise to fame, listening to Janka's newest record made in America, En Yah Sah, for the first time. Afropop Worldwide was not only doing research on Janka and bubu, we were also carrying a message back from Janka to Sierra Leone to friends who had not heard from him in many years.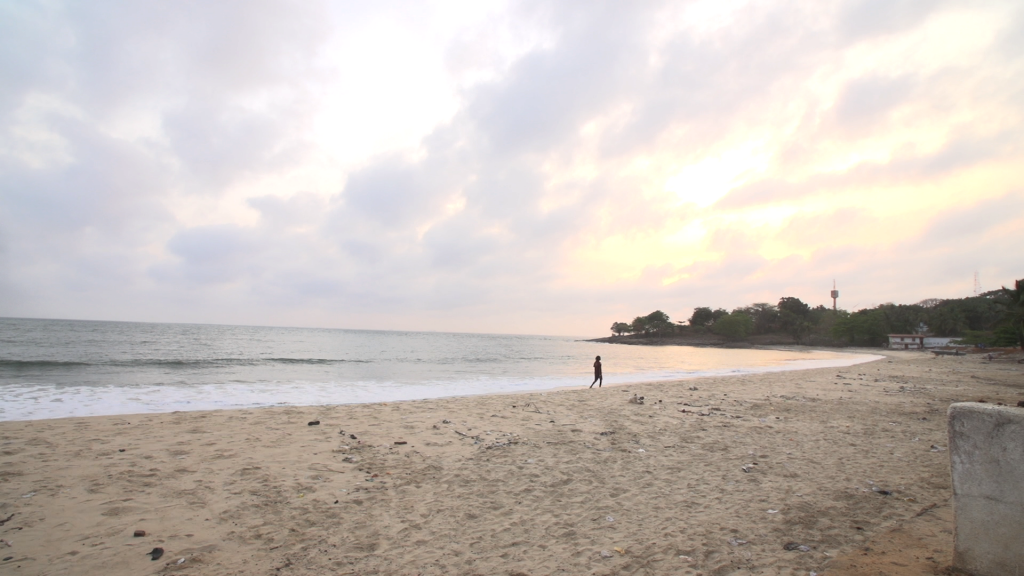 Freetown beach scene near Lumley Beach road, one of our many homes in Freetown.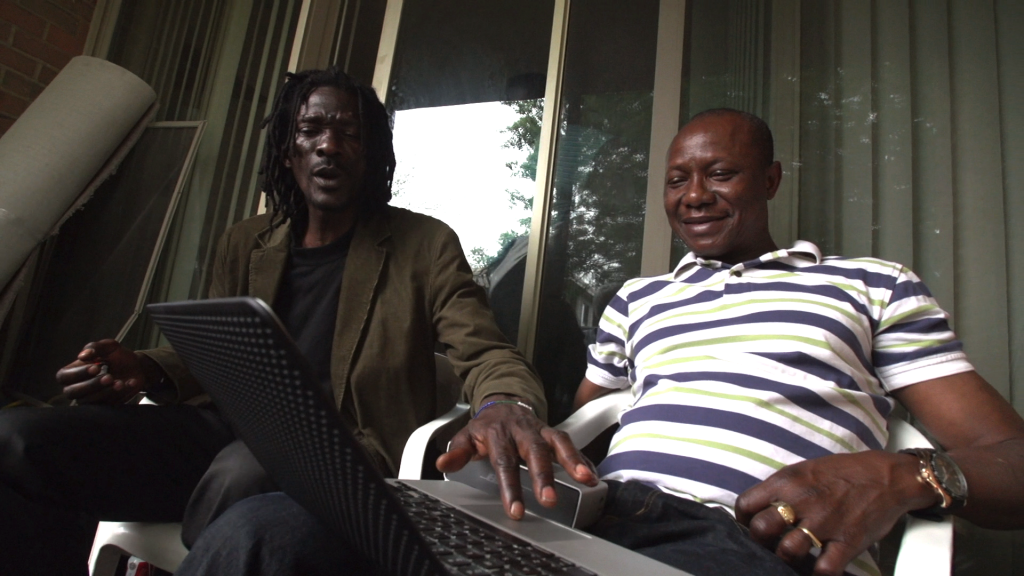 Janka Nabay in Virginia watching our videos of bubu music from Lokomasama with Foday, a friend who met Janka while Janka played concerts in Conakry, Guinea after having fled from the civil war in Sierra Leone.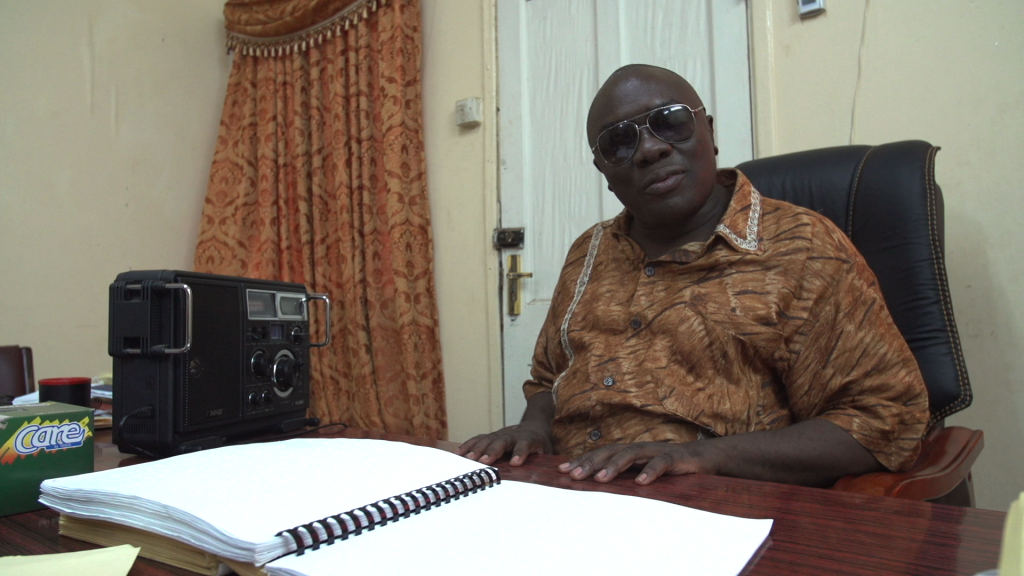 Hon. Deputy Minister of Social Welfare, Gender and Children Affairs, Mustapha Bai Attilla. Attilla recently returned to Sierra Leone from the U.S. to serve in H.E. President Koroma's administration. A musician, Attilla performed regularly in Washington, DC where his path crossed with Janka Nabay.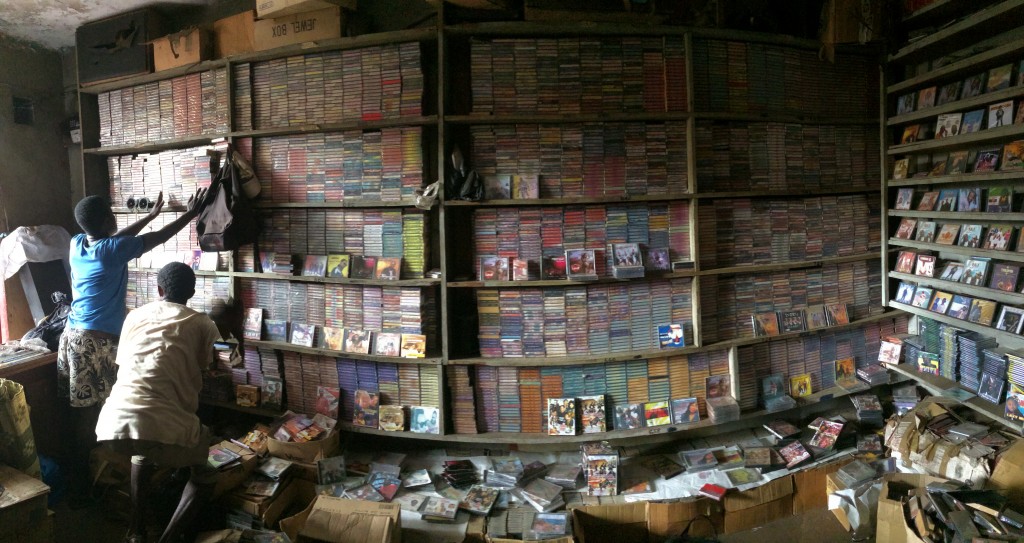 The warehouse at Cassette Sellers Association (CSA). CSA was at the center of the Sierra Leone music industry in the 1990s. They helped promote Janka Nabay's recordings, the first time bubu was captured on recording after becoming a national music in the '60s and '70s.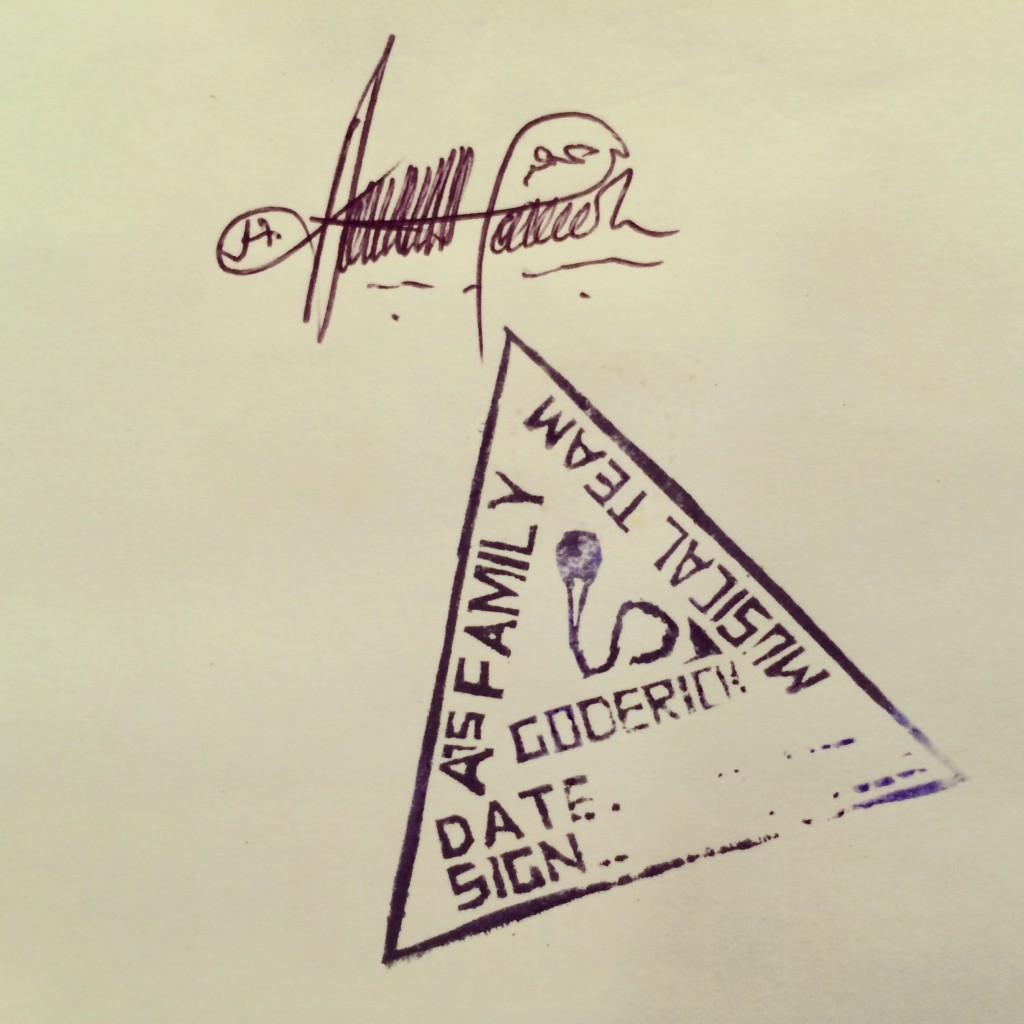 Authenticity stamps on the inside of cassettes from CSA. Abu Bakar Kamara, president of the CSA, is also a key member of the coalition that manages Sierra Leone's Copyright Act of 2011.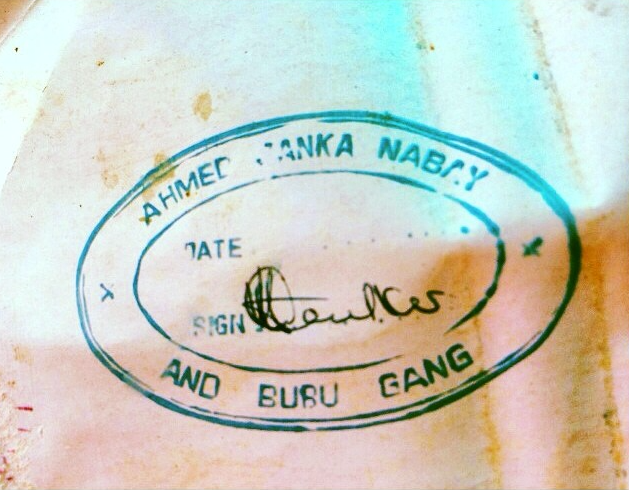 Janka Nabay and the Bubu Gang stamp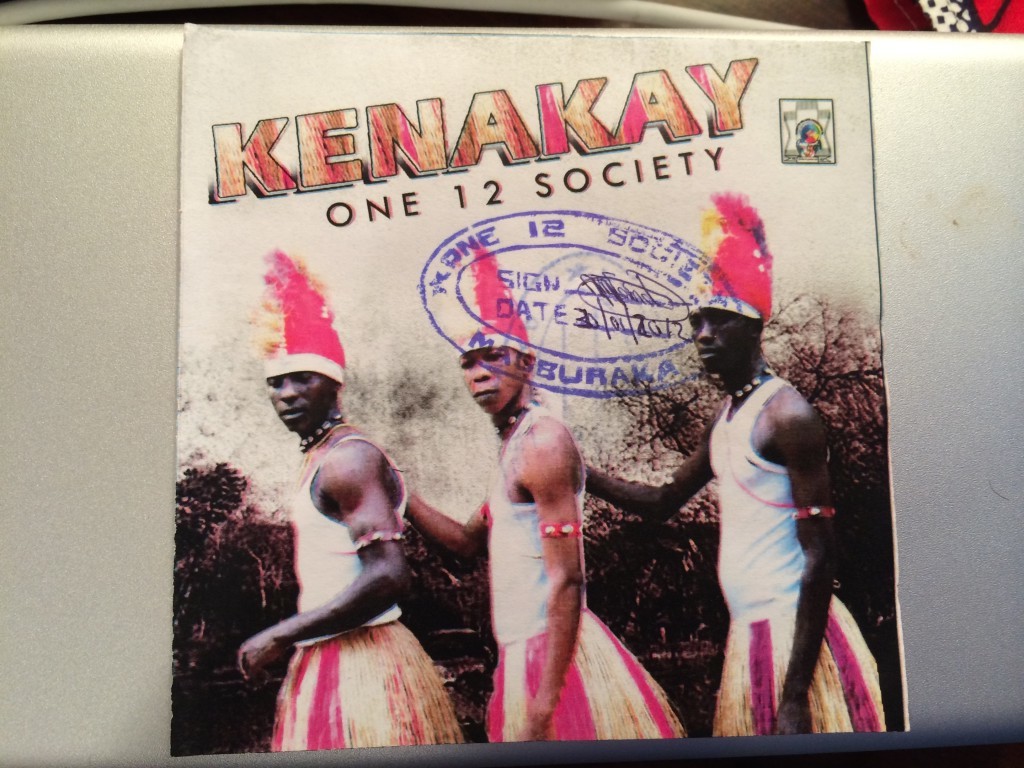 Janka Nabay was first to popularize bubu on record, and many groups and artists followed suit. Kenakay was one of the groups that followed in Janka Nabay's footsteps in the '90s.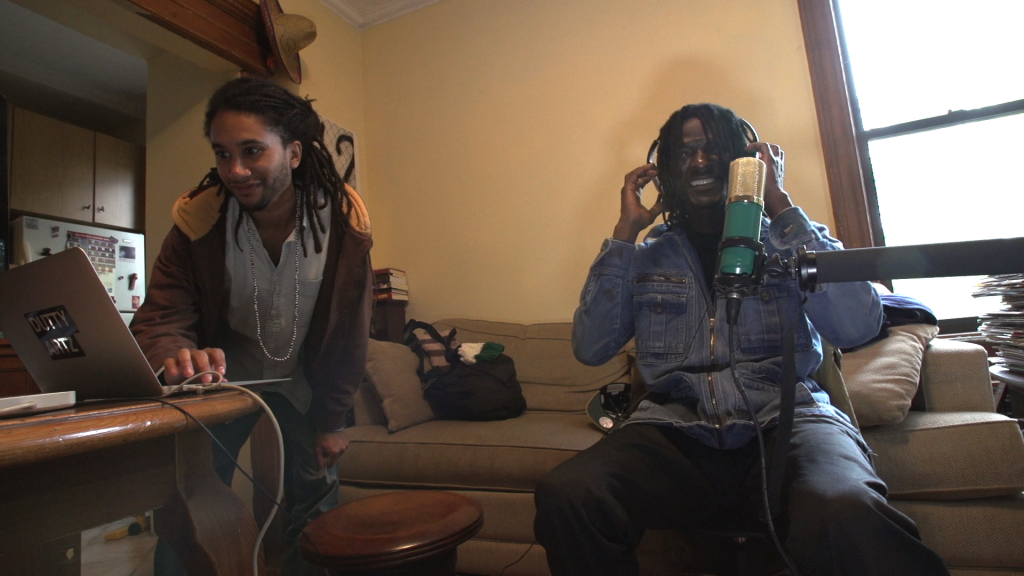 Janka Nabay recording a remixed version of "Lek You Culture" with Sierra Leonean-American producer Chief Boima in the Brooklyn abode of Afropop Worldwide producer Wills Glasspiegel.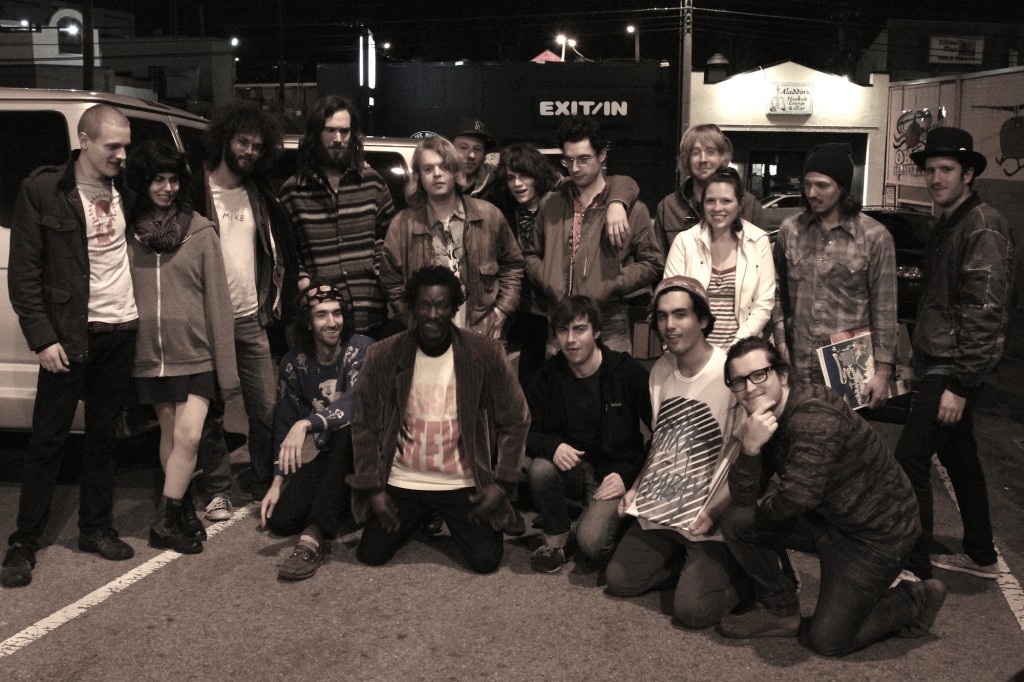 Janka Nabay on his first tour to SXSW with the Bubu Gang and friends outside a show with the band Delicate Steve in Nashville.