Photo Essay: Klassic Ruso Calypso Tent in Trinidad
On Jan. 22, the calypso tent Klassic Ruso had a show in the city of Chaguanas, located in the west-central part of Trinidad. Chaguanas sees some of the Carnival action Trinidad is famous for, but nothing compared to its bustling neighbor to the north, Port of Spain. This event was a kick-off for the local Carnival committee before the season ramps up in the next two weeks.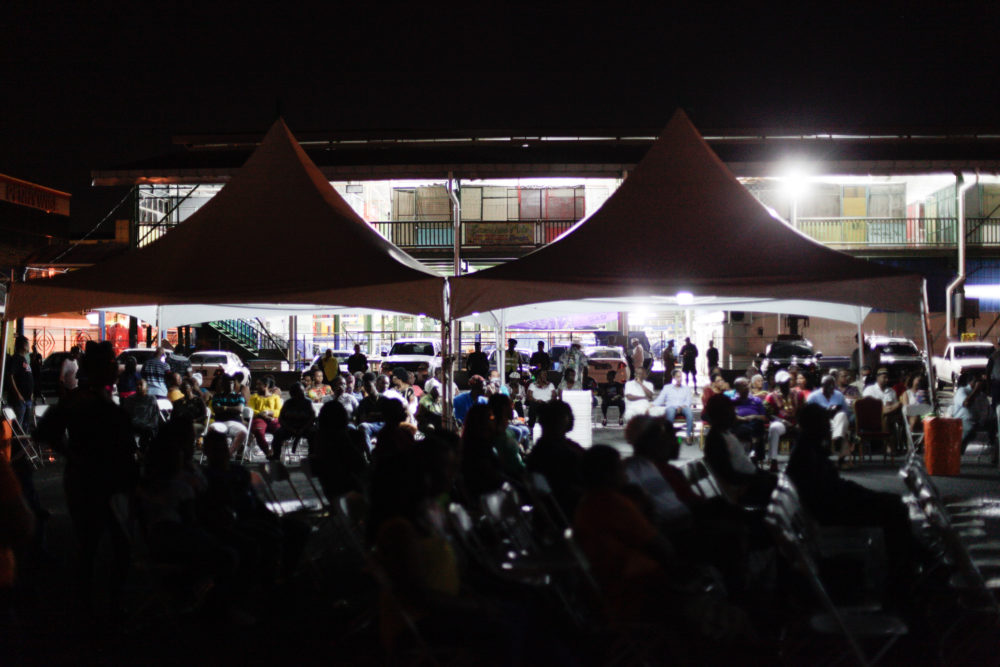 The show took place in the parking lot next to the main market downtown, the evening after an unseasonably rainy day. Perhaps the rain drove people away, but the attendance was slim. A small stage with one overhead light stood before folding chairs holding about 60-70 people. Nonetheless, the host, award-winning calypsonian Shirlane Hendrickson, managed to warm the crowd up; by the end, everyone was laughing and cheering. Hendrickson brought on singer after singer to ply their wordsmith trade--backed by prerecorded tracks instead of a spirited live band.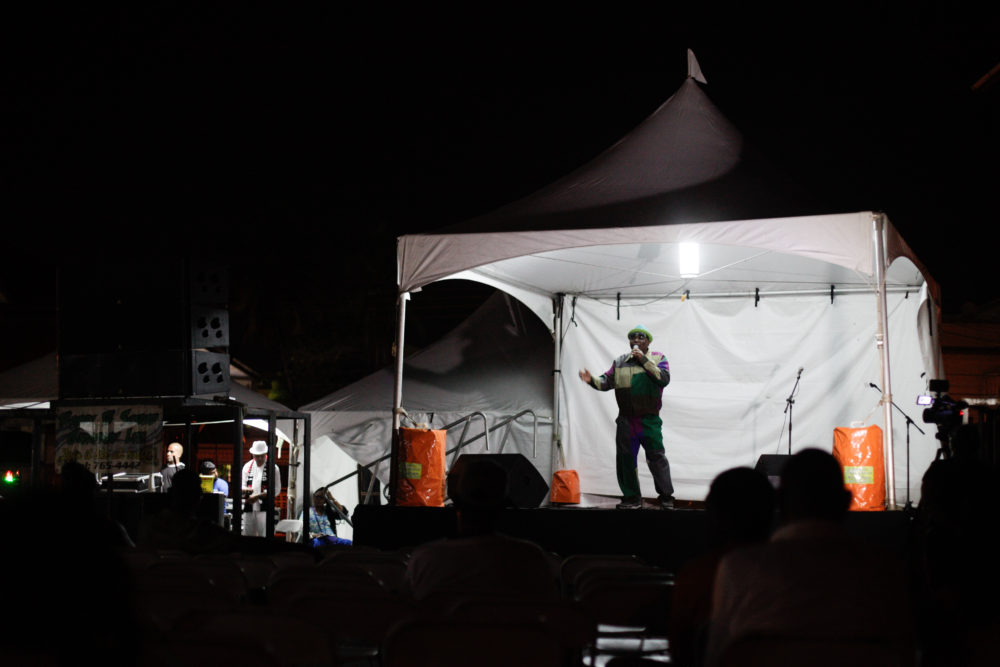 The lineup was mixed: some acts with smaller names and lackluster work and some holding decades of experience and award-winning titles to their names. Calypso is all about the lyrics--witty wordplay that uses metaphor, innuendo and flowery vocabulary to comment on society, politics or sex.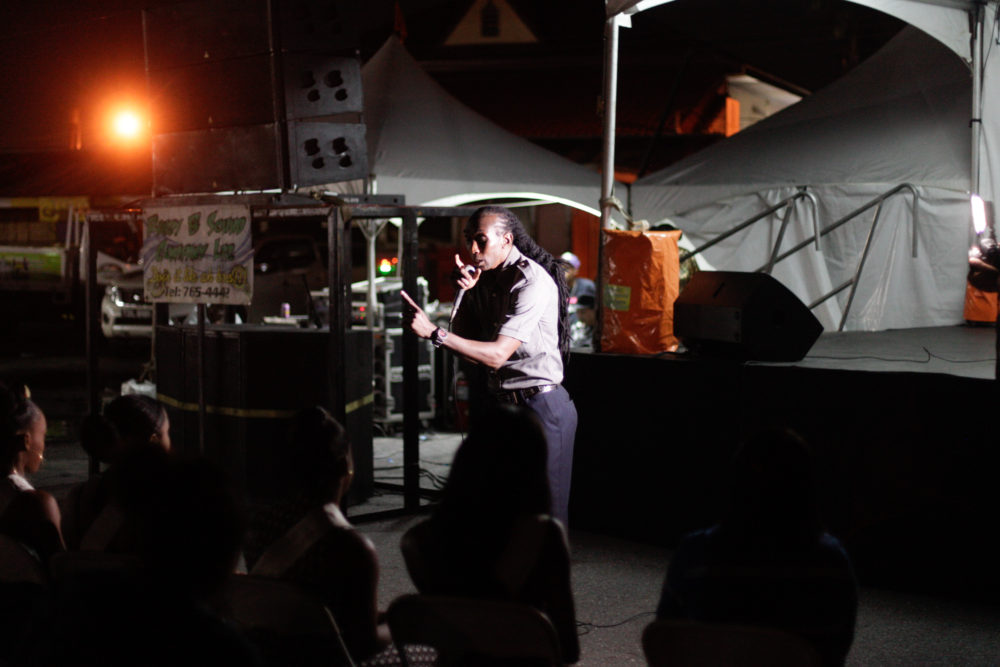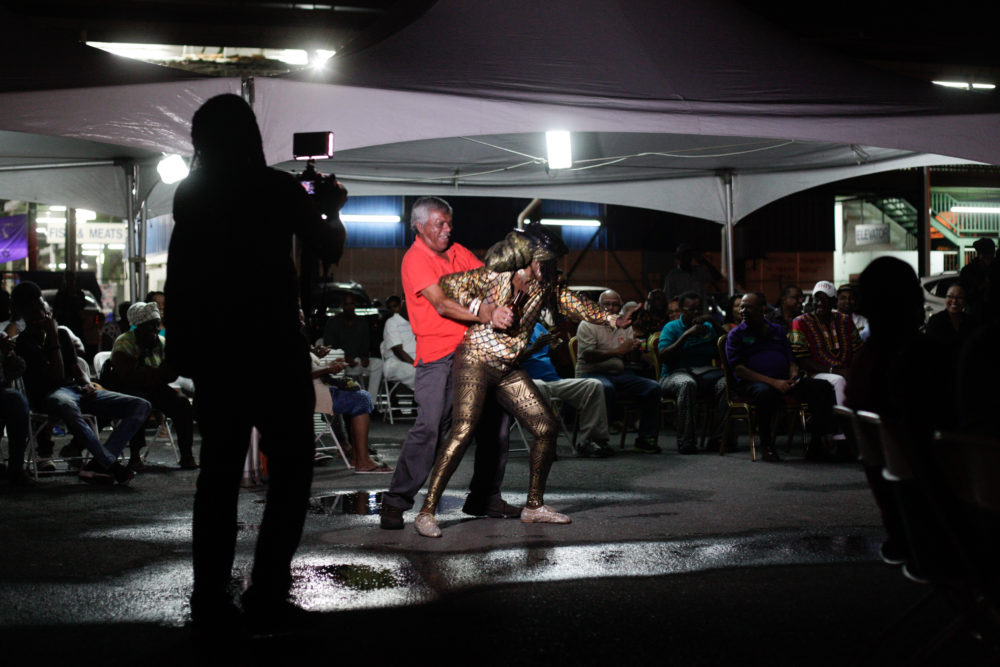 Some notable calypsos from the evening: Shirlane Hendrickson's "Property Tax," suggesting fleshly property rather than real estate; Dr. Rude Kaiso's "Rights," a kids-these-days lament about disrespecting elders, smartphone obsession and laziness; Nefta Kojo's "Hurricane," which uses a hurricane as a metaphor for local politics; and Brian London's "I Playin' Police," a diatribe about parents needing to police their kids to prevent them getting involved in dubious activity. During Shirlane Hendrickson's calypso, she pranced over and wrapped her arms around the Chaguanas Mayor, Gopaul Boodhan.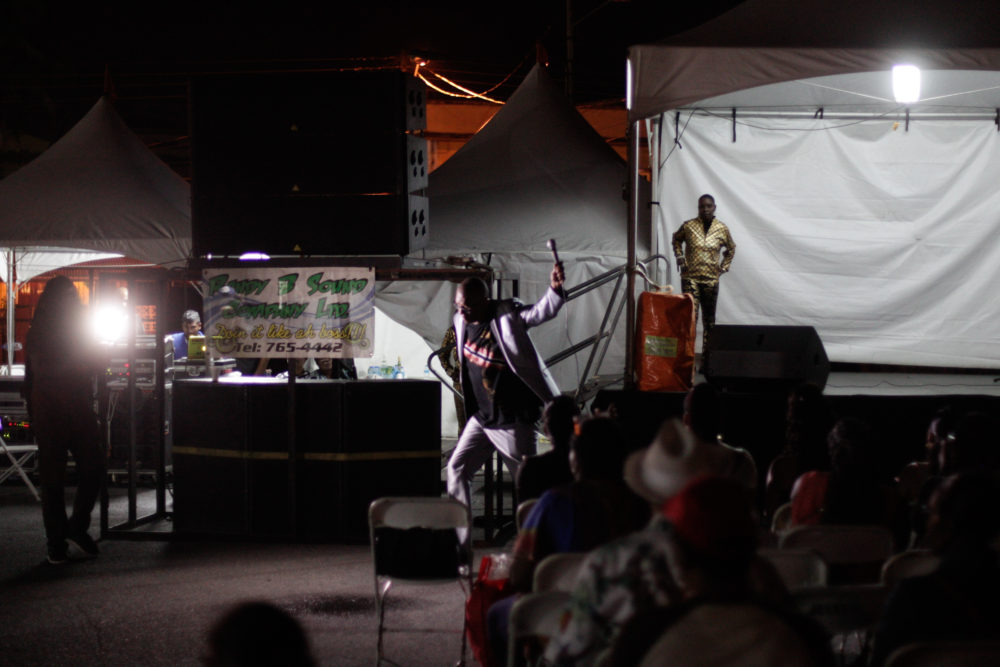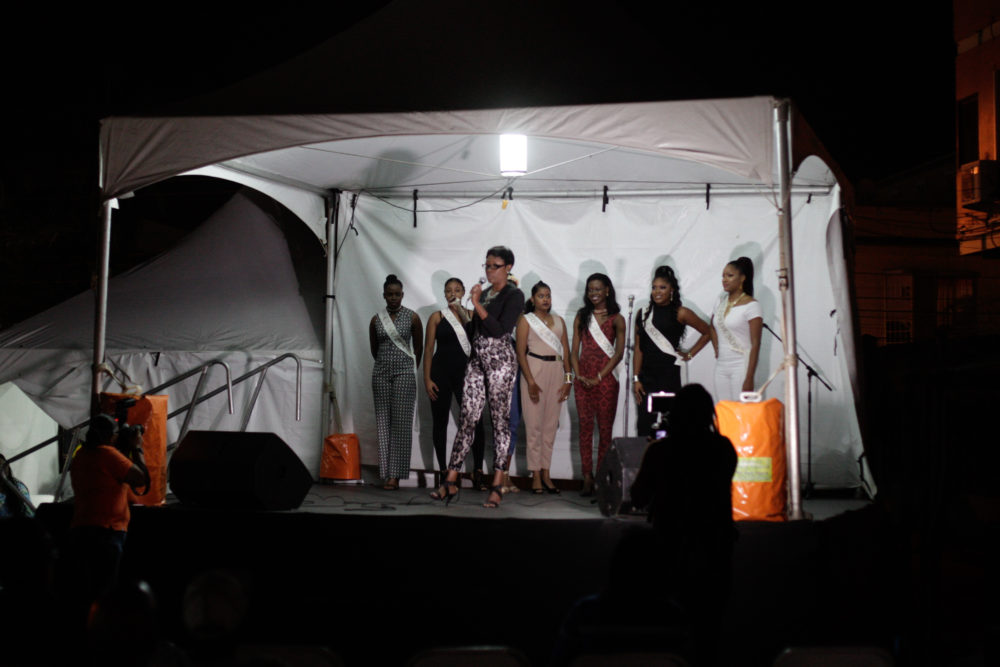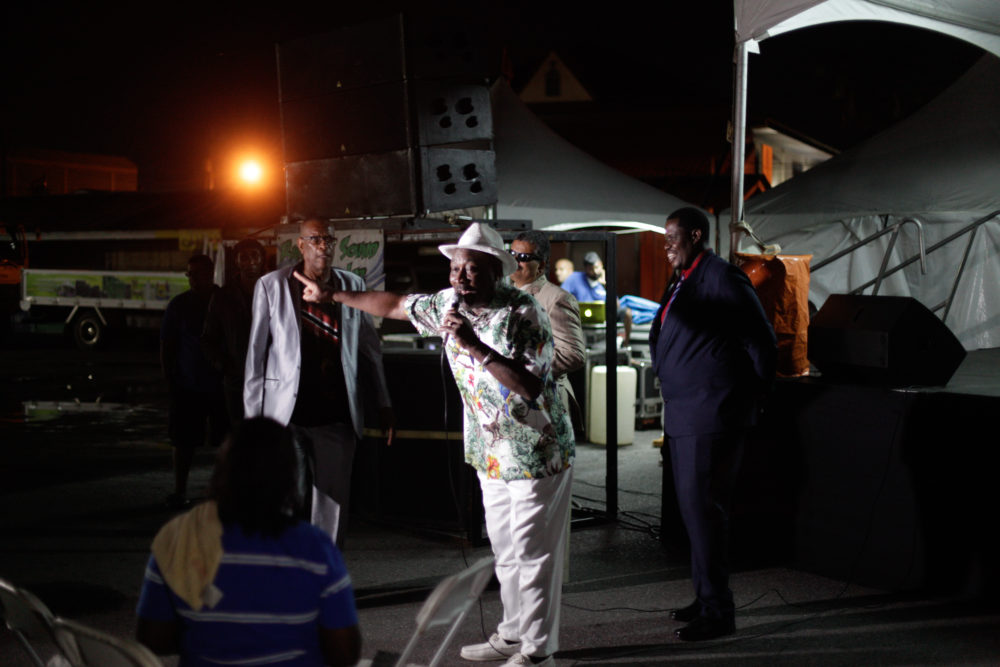 All of the songs were very pointed, taking blows at politicians, youth culture and crime or getting as raunchy as can be without actually saying anything raunchy. These calypsonians have a mighty capacity for innuendo and double entendre.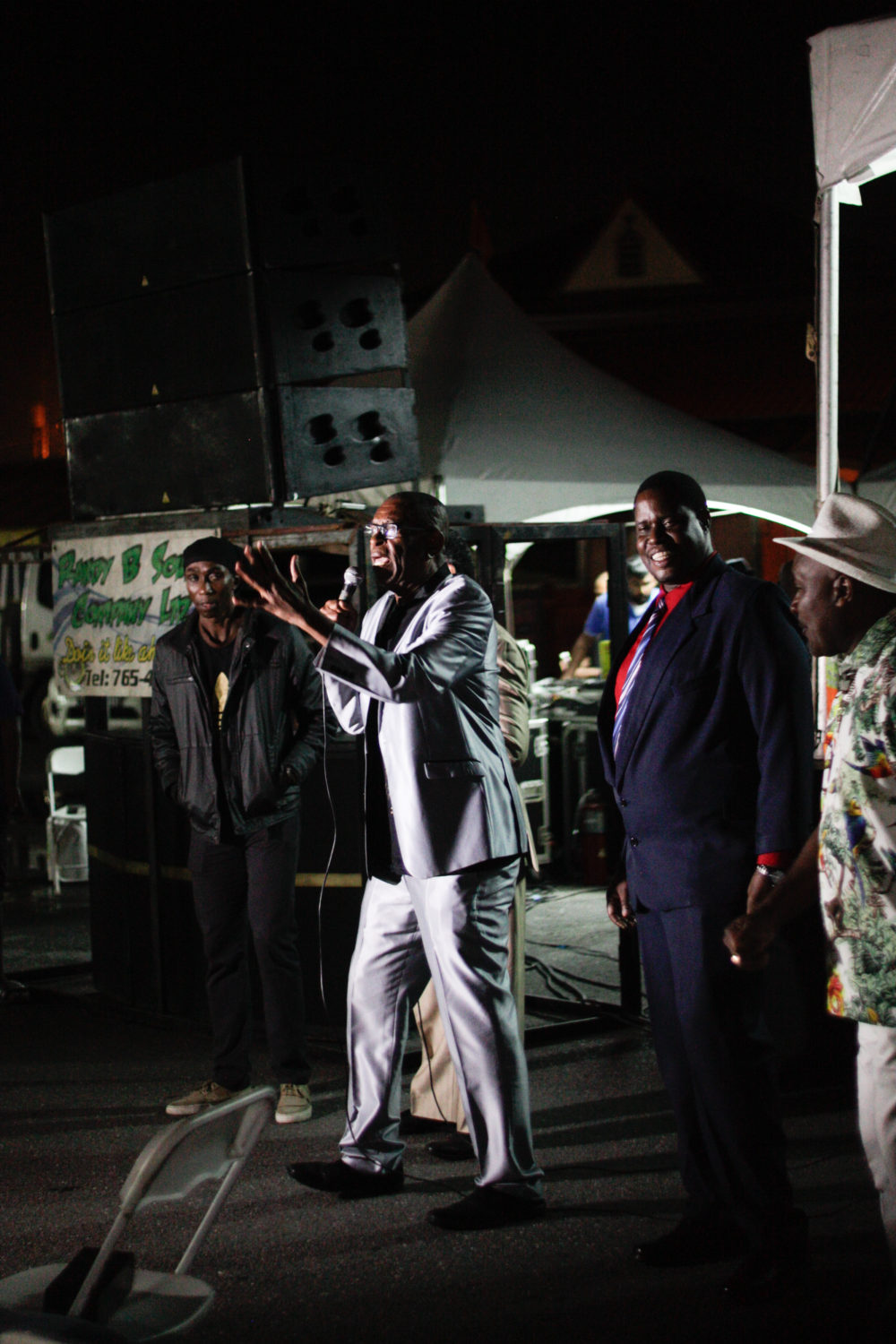 The cherry on top, however, was the ending round of "extempo" calypso--a playful, extemporaneous repartee in which five calypsonians--Contender, Black Sage, Brian London, Lingo and Dion Diaz--took turns trading jabs at each other through ad-libbed verses. It's really a wonder to see these singers put together clear, rhyming verses with witty retorts without pause. It's like having an innuendo-laden conversation in a formal, rhyming structure between five people without pause. There's something that feels almost Shakespearean about it.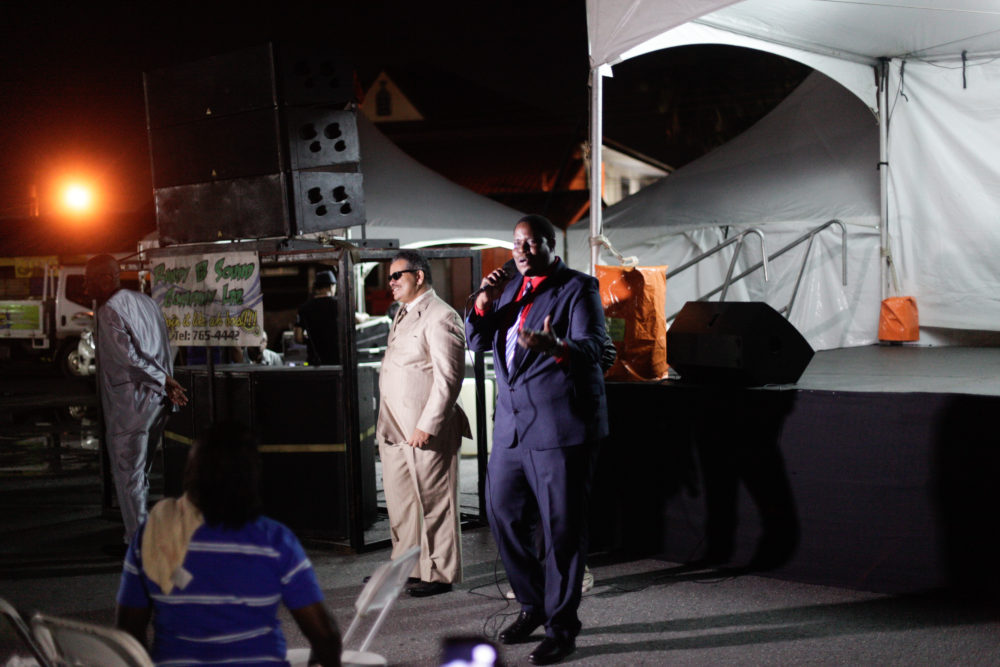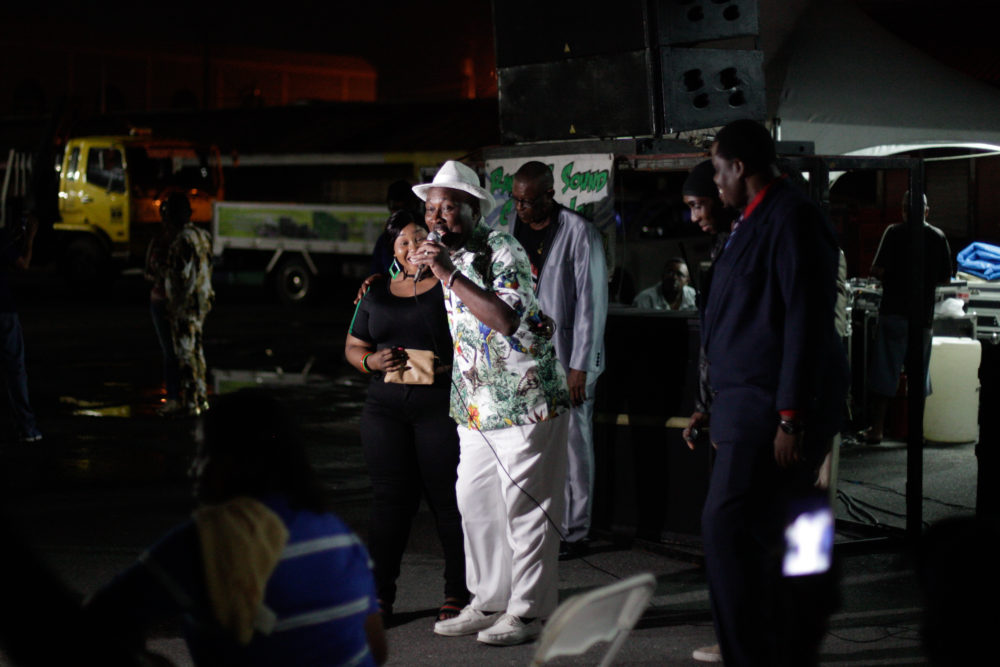 Even though calypso is fighting financial pressure this season and some tents are facing existential questions, it's clear that the show can still go on. Although the production might be toned down, the energy still persists and, in the end, its really all about the ability of the calypsonian to sculpt their words into something that makes people laugh, cheer and think.