Photo Essay: MASA Festival in Abidjan, Part Six
In Abidjan, we found a city with a diverse multicultural presence where the traditional and modern coexist. Saturday night in Zone Quatre, restaurants and clubs are thriving; in Yopougon, we met a community of women rhythmically sifting cassava in unison on hand-held frames while making attieké; new construction in Plateau represents optimism in the future; and we experienced a taxi-van ride with boisterous zouglou-singing beach-goers from Grand Bassam, less than an hour from the city center. 
MASA, the ninth edition, brought together industry professionals and hundreds of artists, fashion designers, dance, comedy, theater, storytelling, as well as musicians from across the continent and the diaspora. The final weekend of music in the Palais de la Culture included artists from seven countries, from Morocco (Africa United) to South Africa (Mado Jazz), and fittingly, reggae music from artists such as Ismael Isaac, Fadal Dey, Queen Adjoba and Takana Zion, a medium to speak truth to power and a unifying force in this multicultural region.
[caption id="attachment_28180" align="aligncenter" width="640"]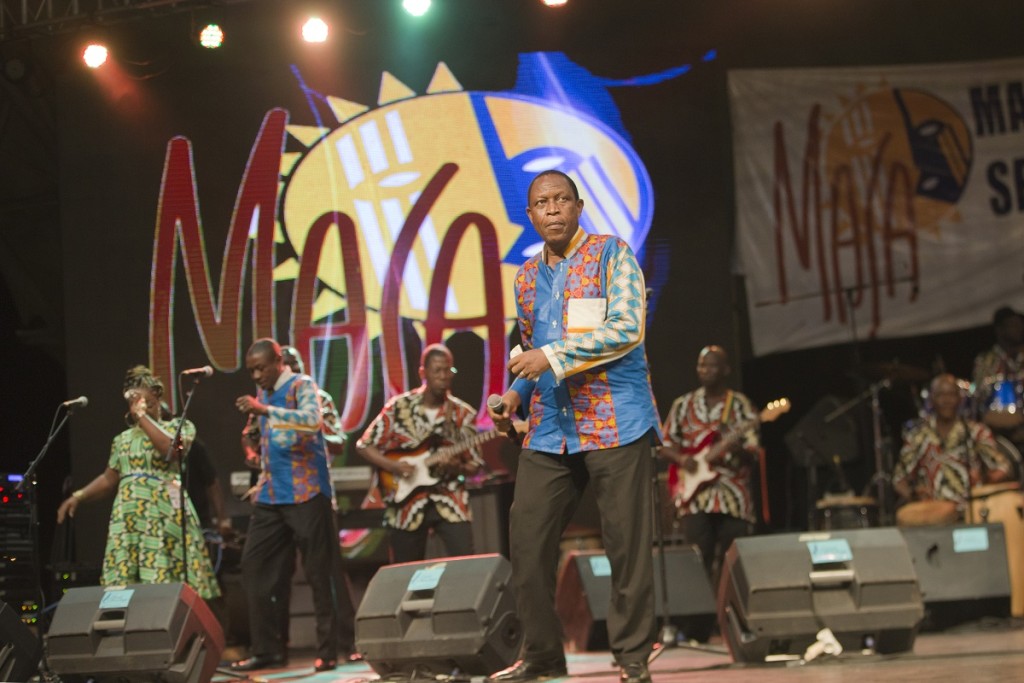 African Groove from Guinée Conakry brought to mind the sound of the 1970s big-band era, beginning their set with classic Afrobeat before moving into several salsa pieces. All photos by William Farrington.[/caption] [caption id="attachment_28181" align="aligncenter" width="640"]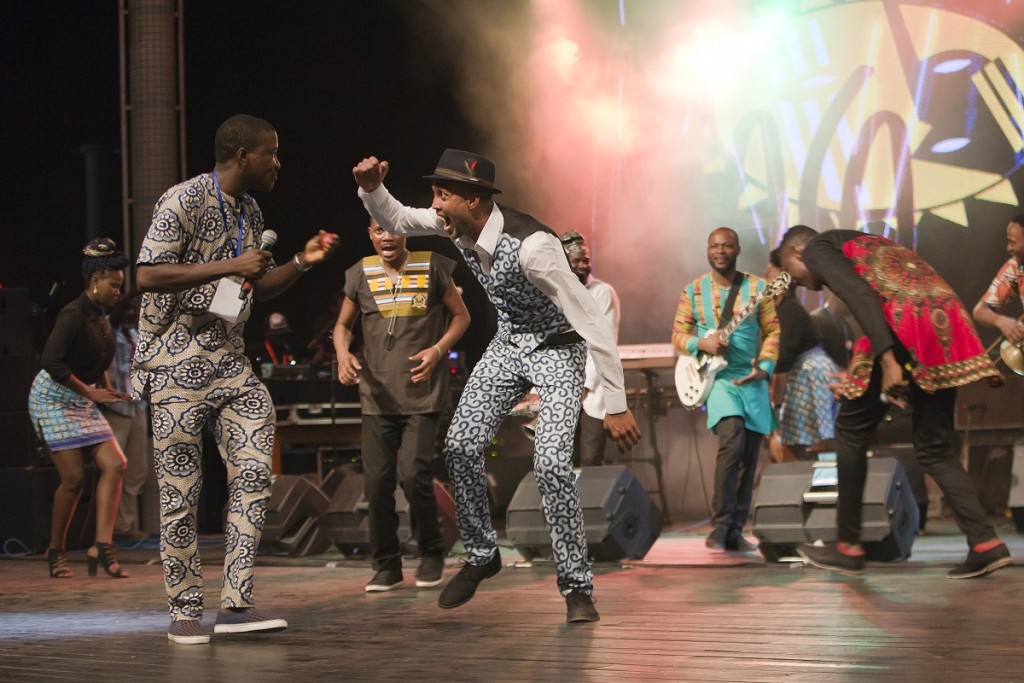 Brotherhood Alliance Navigating Towards Unity (BANTU), a 13-member bundle of Afrobeat Afrofunk Afro-hip-hop energy from Lagos, performing at MASA on March 11. In their home town, they host monthly free concerts, "Afropolitan Vibes," in Lagos' Freedom Park.[/caption] [caption id="attachment_28183" align="aligncenter" width="640"]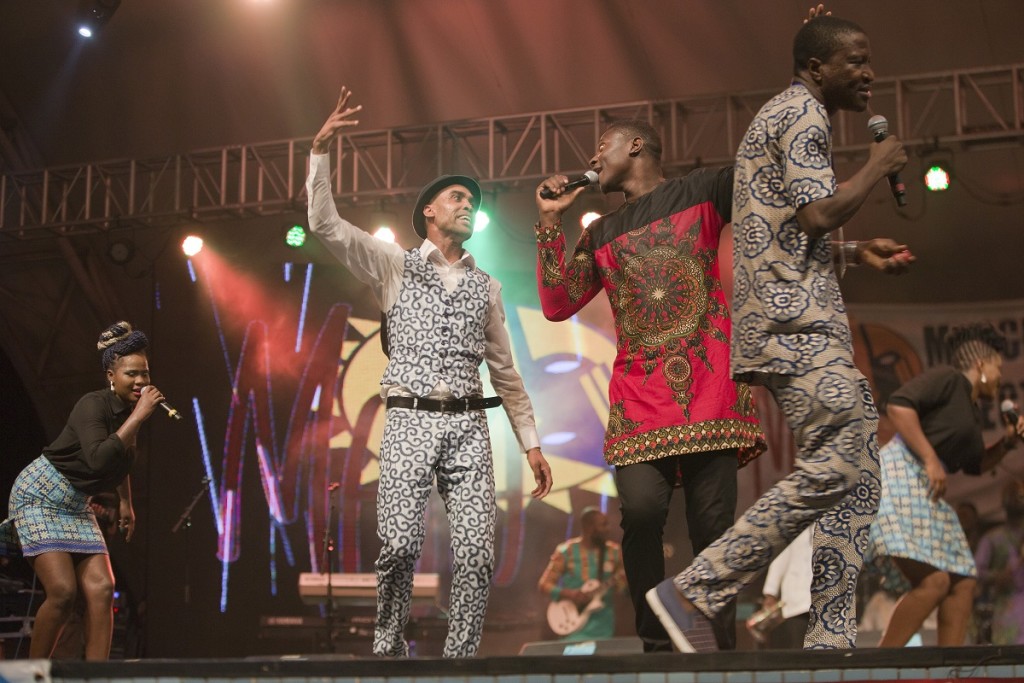 BANTU members performing at MASA: (L-R) Damilola Williams, vocals; Ade Bantu, leader and vocalist; Ayomide Martins, lead vocals; Opeyemi Oyewande, trumpet; and Ireoluwa Allen, vocals.[/caption] [caption id="attachment_28184" align="aligncenter" width="640"]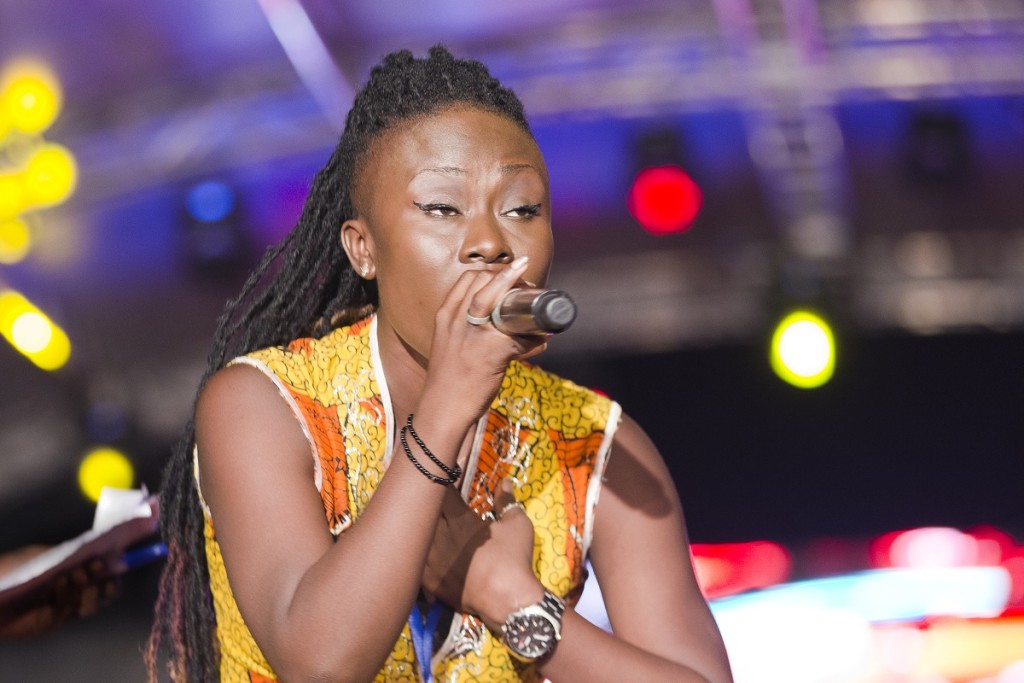 Reggae songstress Queen Adjoba. Before her MASA performance she told Afropop that reggae in Cote d'Ivoire is the voice of the underclass, and her music addresses the issue of violence against women.[/caption] [caption id="attachment_28185" align="aligncenter" width="640"]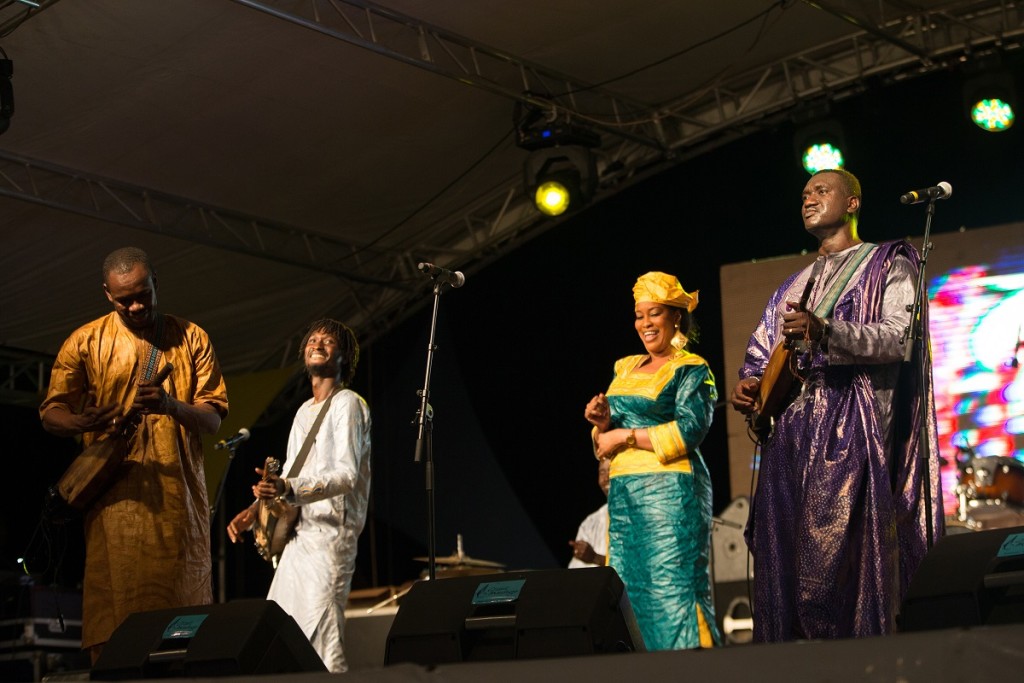 Bassekou Kouyate and his band during a MASA closing-night set.[/caption] [caption id="attachment_28186" align="aligncenter" width="640"]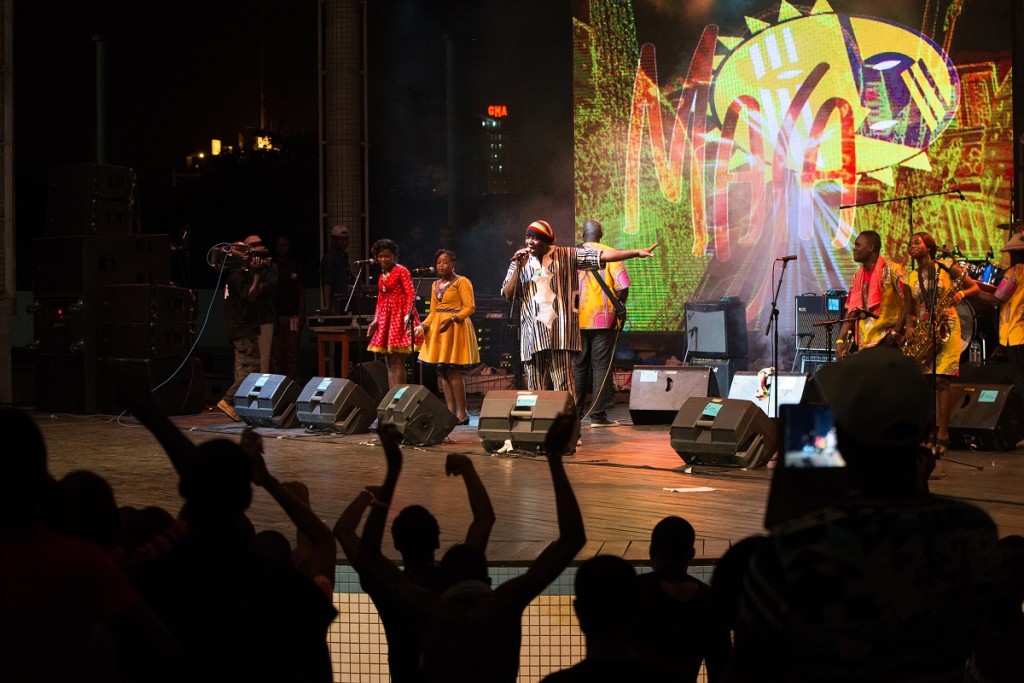 Ivorian reggae singer Fadal Dey performs to an ecstatic audience.[/caption] [caption id="attachment_28187" align="aligncenter" width="640"]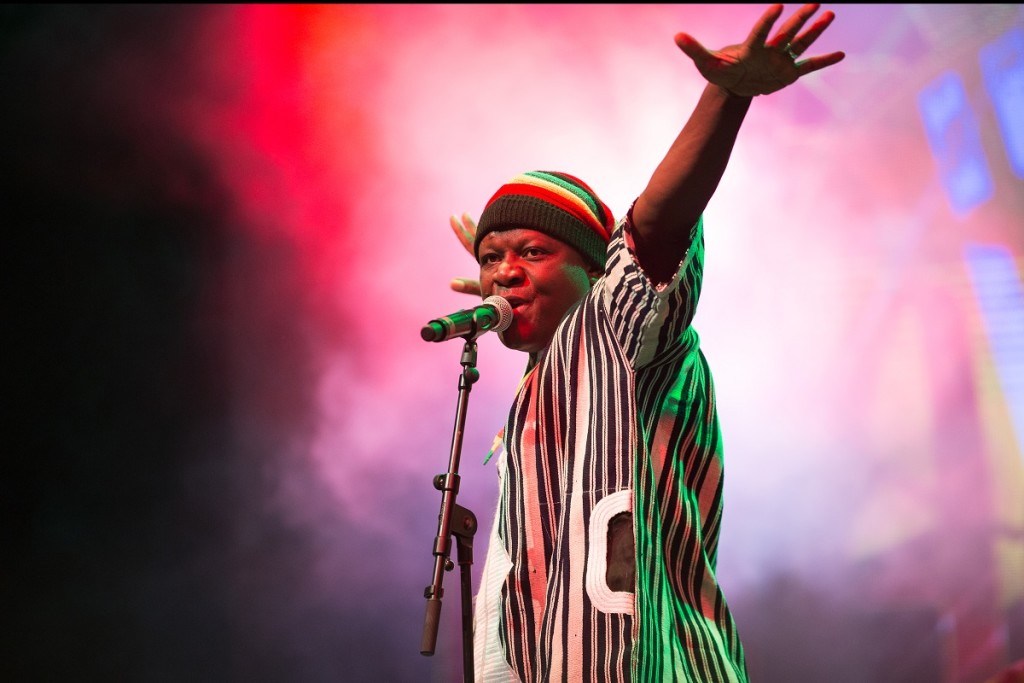 Fadal Dey, Ivorian reggae singer who has made peace and reconciliation a central theme since the civil war, was cheered wildly from the moment he walked onstage.[/caption] [caption id="attachment_28188" align="aligncenter" width="640"]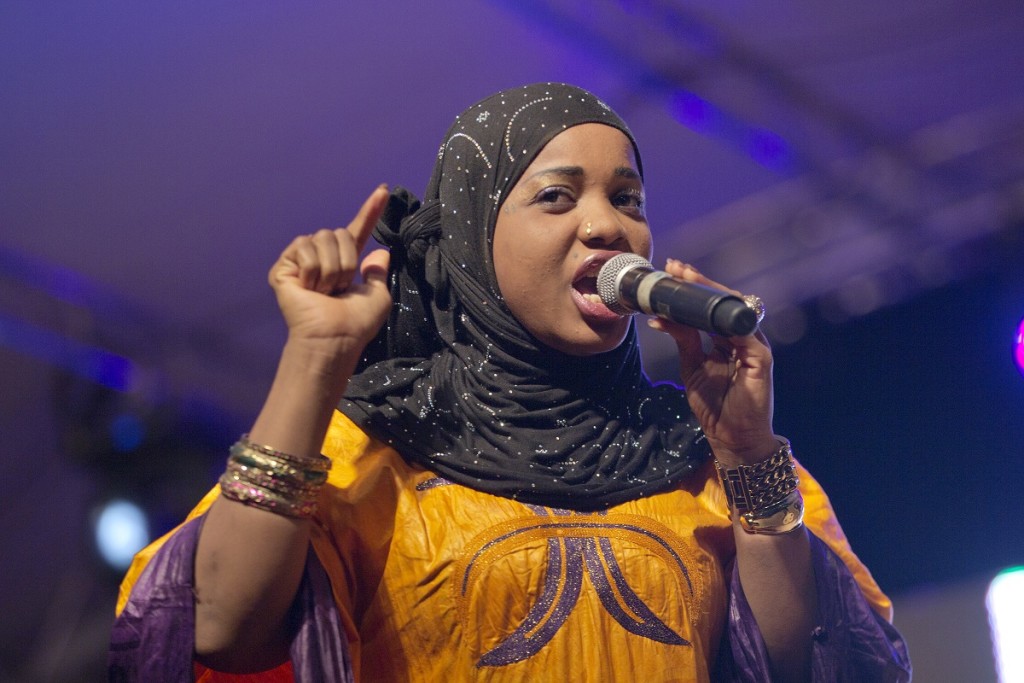 Abidjan vocalist Sana Koné. She described her music simply as Muslim songs and herself as "the prophet's griot." She has released two albums, Salam and Nourou Mouhammed, since her work with Oumou Sangare and Salif Keita.[/caption] [caption id="attachment_28189" align="aligncenter" width="640"]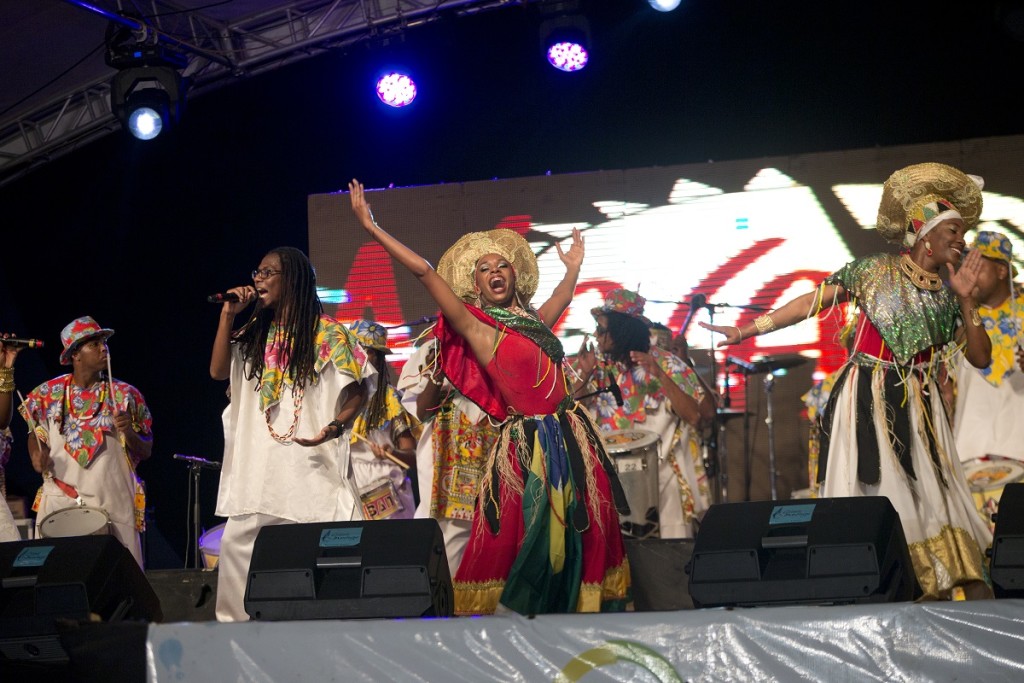 Brazilian carnival band Ile Aiye, March 12.[/caption] [caption id="attachment_28190" align="aligncenter" width="640"]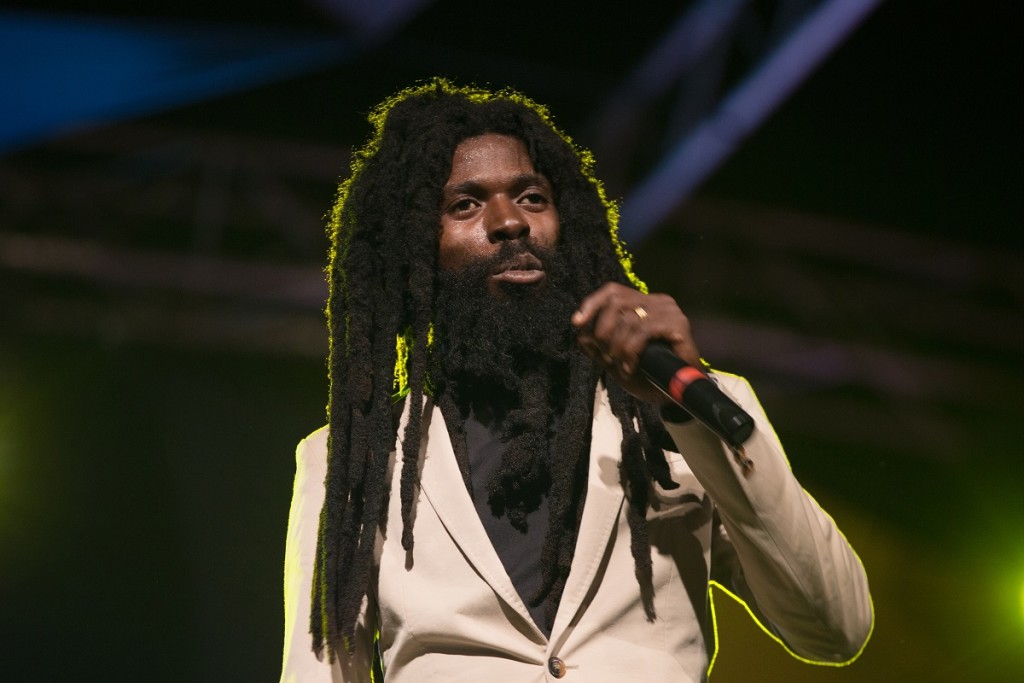 Takana Zion, Guinean reggae artist, on MASA outdoor stage, closing night.[/caption] [caption id="attachment_28191" align="aligncenter" width="640"]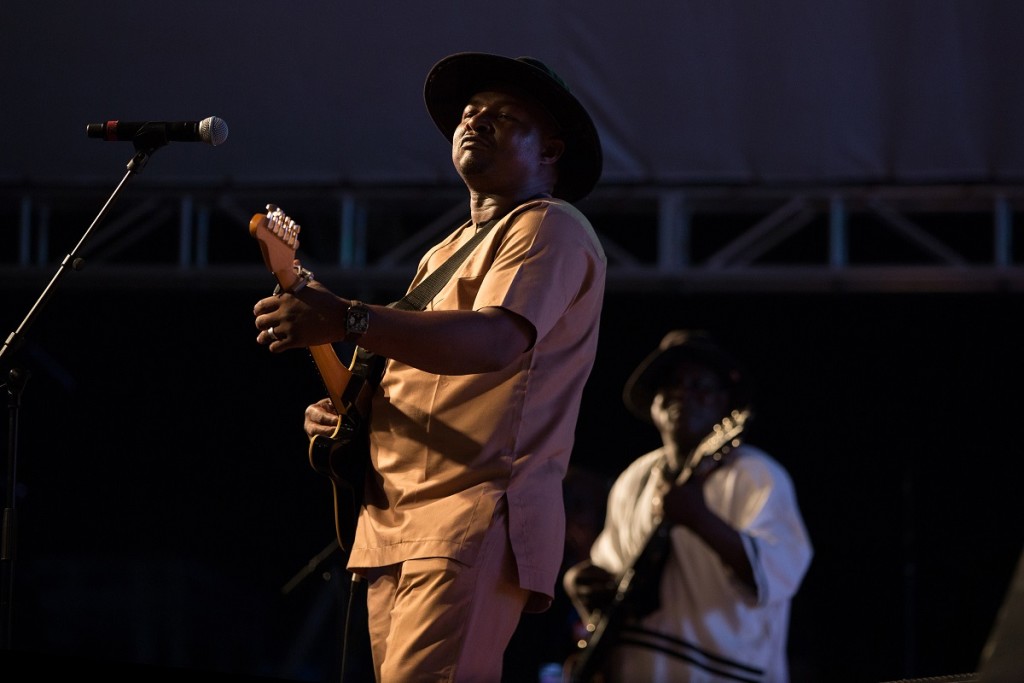 Samba Touré, former Ali Farka Toure guitarist, led a tribute to his mentor.[/caption] [caption id="attachment_28192" align="aligncenter" width="640"]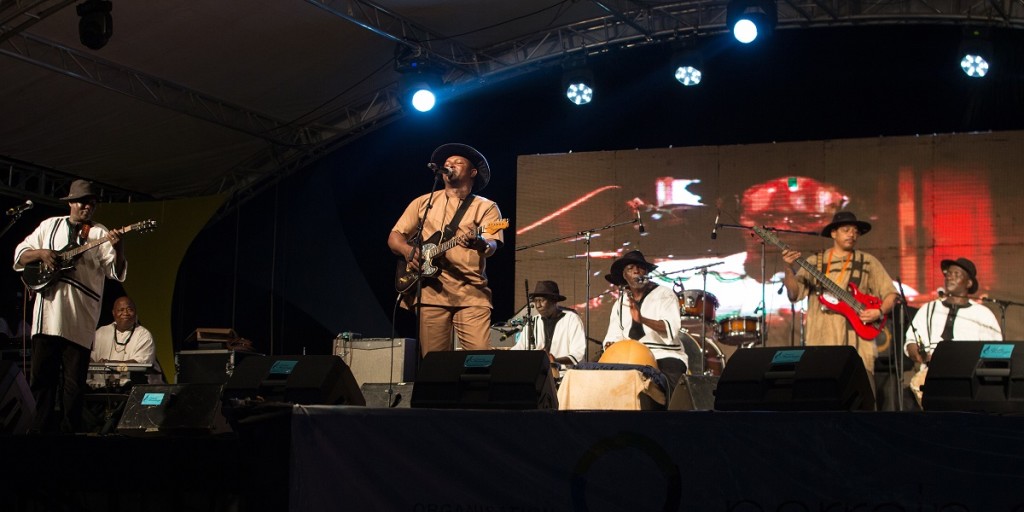 Samba Touré[/caption]