Photo Essay: One Africa Music Fest in Brooklyn
When the Nigerian Afrobeats star Davido sings, "I'm the biggest in Africa/I got my riches from Africa" in his track "Coolest Kid in Africa," he's not far off. The young artist's music is somewhere at the top of the top of the most popular music playing on radios, phones and club sound systems in his home country, across the continent and beyond.
On Aug. 19, Davido took the closing spot on the long lineup of the massive One Africa Music Fest, a showcase of some of the hottest artists on African airwaves. This year's concert happened at the Ford Amphitheater in Coney Island, Brooklyn, returning to the city after its inaugural show at the Barclays Center in 2016 (heard in part on our program "Afrobeats Comes to America") and subsequent shows in Houston and in London. Afrobeats lovers came out in full force this year (though in fewer numbers than last year), dressed to a T and ready to dance for five hours.
This year's mostly Nigerian lineup had a sizable overlap with the three other One Africa Music Fests in the past year--for instance, Davido, Tiwa Savage, Flavour, Wale, Timaya, Efya and P-Square are all returnees, and the singer and actor Banky W once again hosted the event. With 17 artists over the course of the evening, the big-name cred was off the wall, but it felt rushed, with time limits diluting the punch of many of the artists.
Some of the strongest acts of the night were those that didn't rely solely on a DJ to push a backing track, but who had live musicians adding some depth to the sound: Efya, Flavour, P-Square and 2Face Idibia (AKA 2Baba). Efya, though she had a very short set early in the night, was very impressive, with a rich, refined voice that shined above her reggae-flavored soul tracks. Flavour, a forever-star in part because of his highlife/pop hit "Nwa Baby," charmed the audience with his crooning. We must add that that many in the audience were ready to risk it all when Flavour appeared on stage.
Ghanaian artist Shatta Wale, the self-described "Dancehall King," was a force to be reckoned with, overflowing with a fiery energy and a gritty, Jamaican patois-inflected voice. He leapt around the stage, spitting fire and, at one point, attempted to spray the audience with dollar bills (although his money gun broke down).

Some of the artists failed to pull their weight, relying more on the popularity and recognition of their songs than their own performance to make their sets substantial. Tekno, for instance, whose song "Pana" is a major hit, hardly sang more than a few lines, mostly letting the audience sing the words as he paced the stage. Even Davido, who took the headlining set, largely pointed the microphone outwards and occasionally sang over recordings of his own voice. At times during the show, it seemed that the DJs ruled the stage, cutting out the backing track or switching to a new track before the singers wanted them too, creating a disjointed flow.
Overall, One Africa Music Fest was a welcome celebration of Afrobeats for New Yorkers from Africa and the diaspora eager to experience the magic from last year again or for the first time. The show is an overwhelming display of Nigerian popular music's longevity with songs like the 2004 hit "African Queen" performed by 2Face on Saturday to more recent hits like "If" by Davido. These were songs often only heard at African parties and it's rare that the opportunity comes to put a face to the tune. To see artist after artist sing the most popular songs in quick succession is an adrenaline rush of an effect. That being said, the organizers of One Africa Music Fest relied too heavily on the star power of the show and less on smooth transitions and artful choreography to keep the performances going and the energy high. If the show comes back to New York next year, will we go again? Most likely. Will we wear more comfortable shoes and bring snacks? Absolutely.
All photos by Sebastian Bouknight.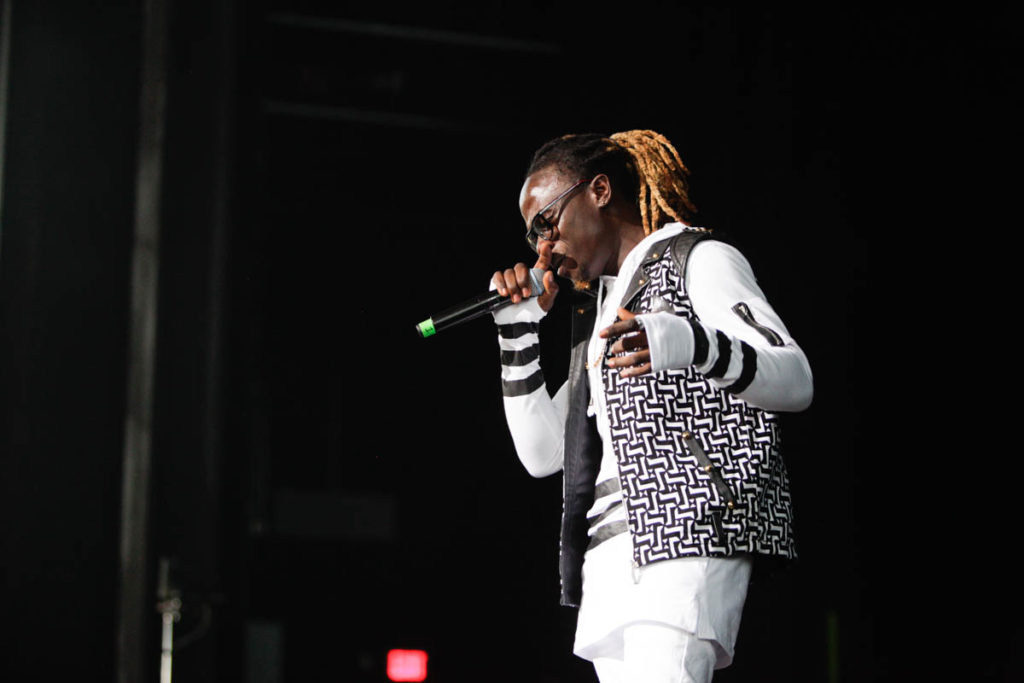 Mr. Leo, from Cameroon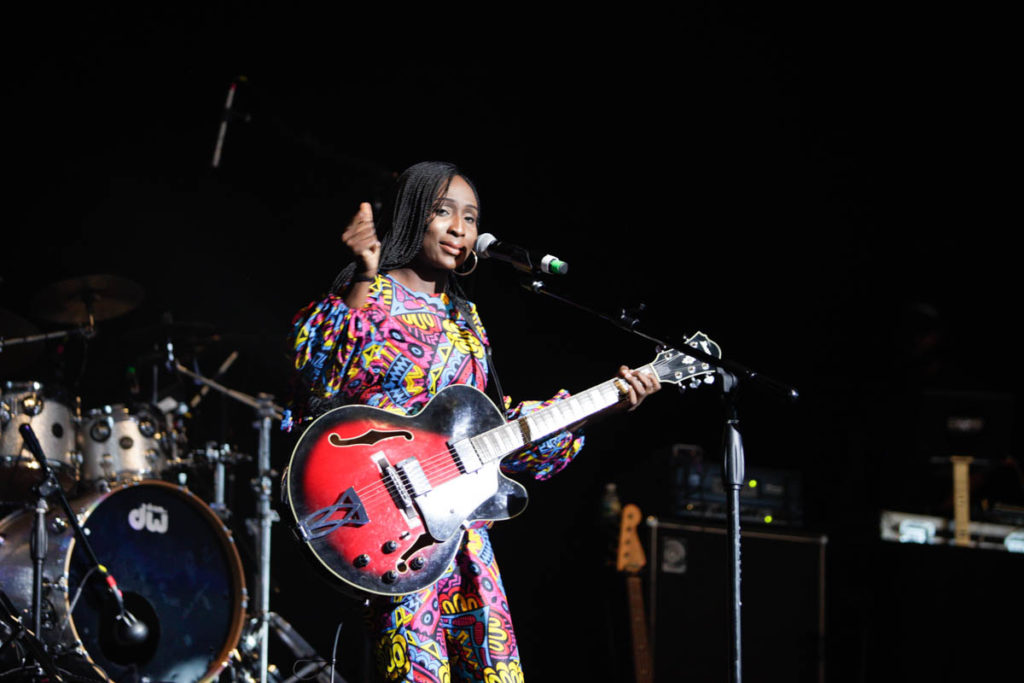 Aramide, a Nigerian Afro-Soul singer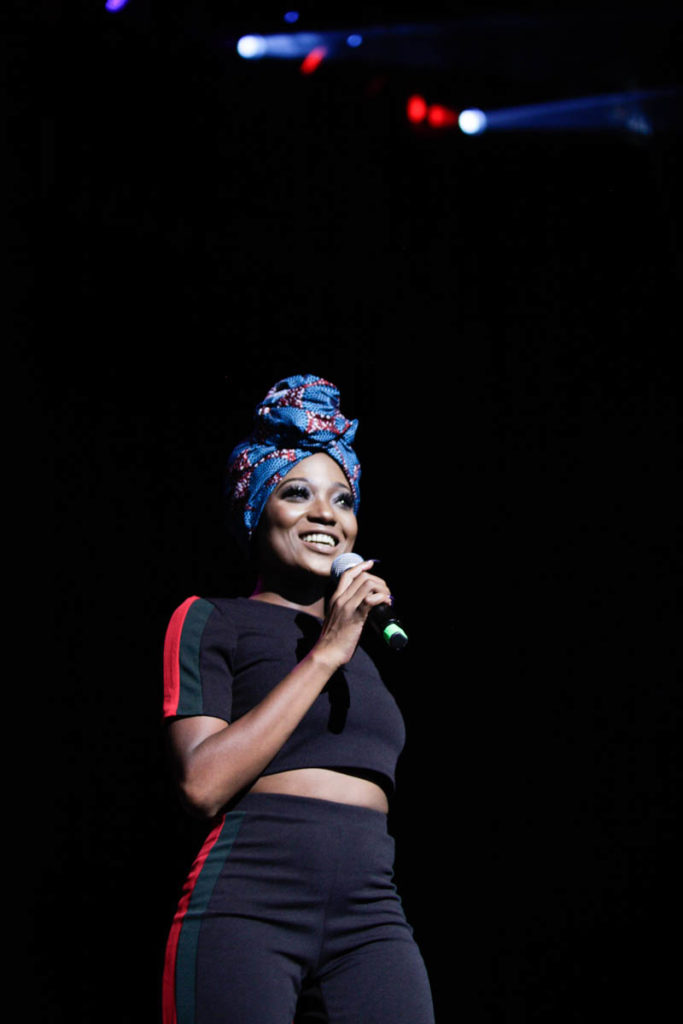 Efya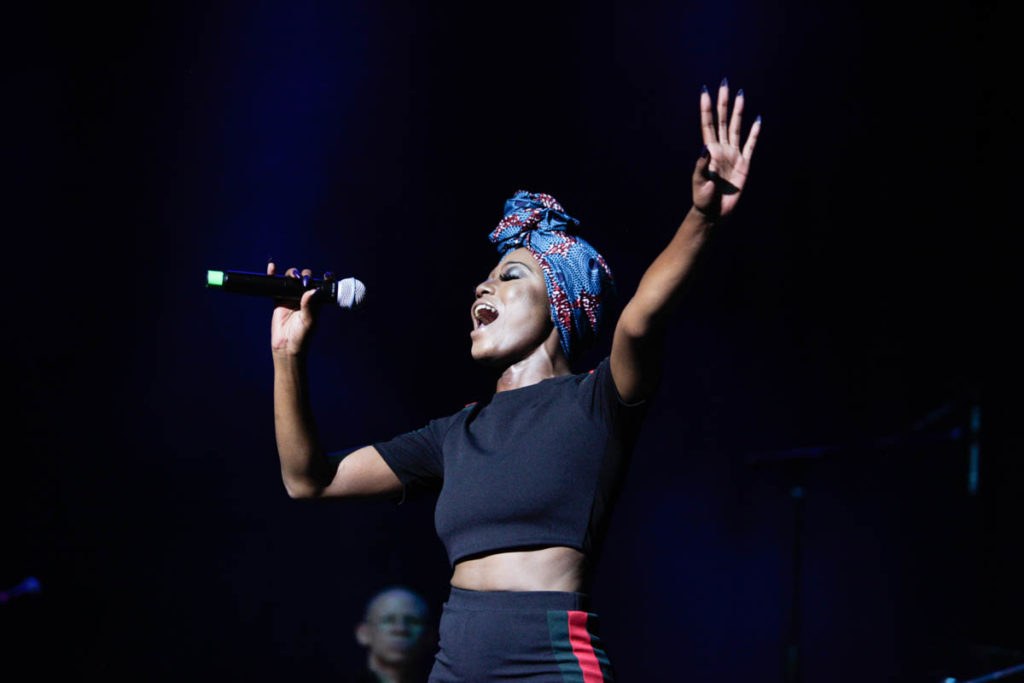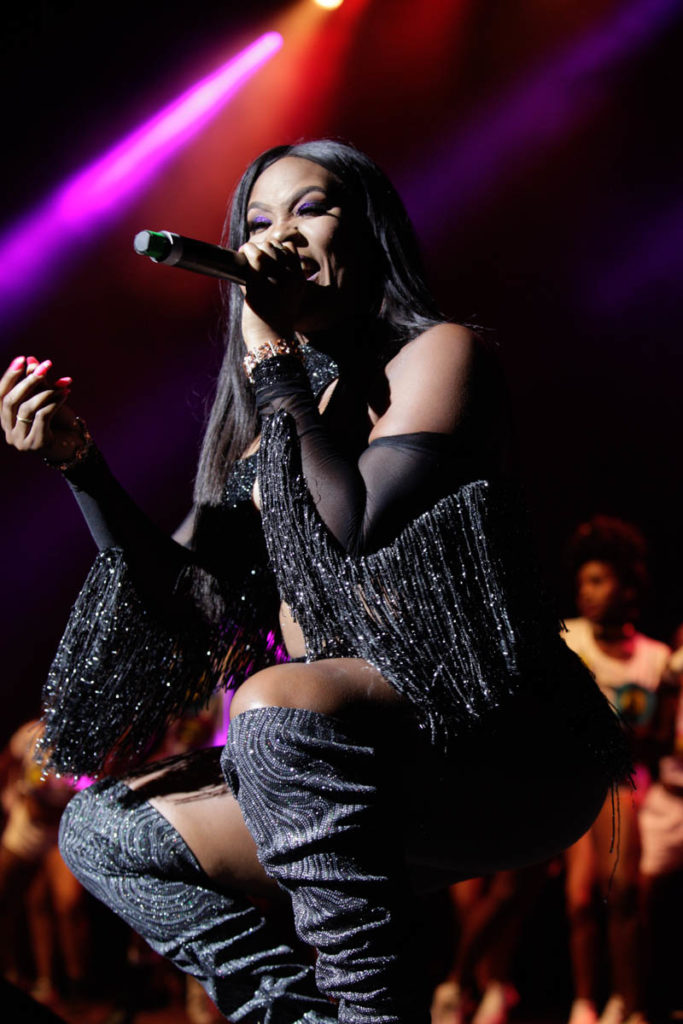 Emma Nyra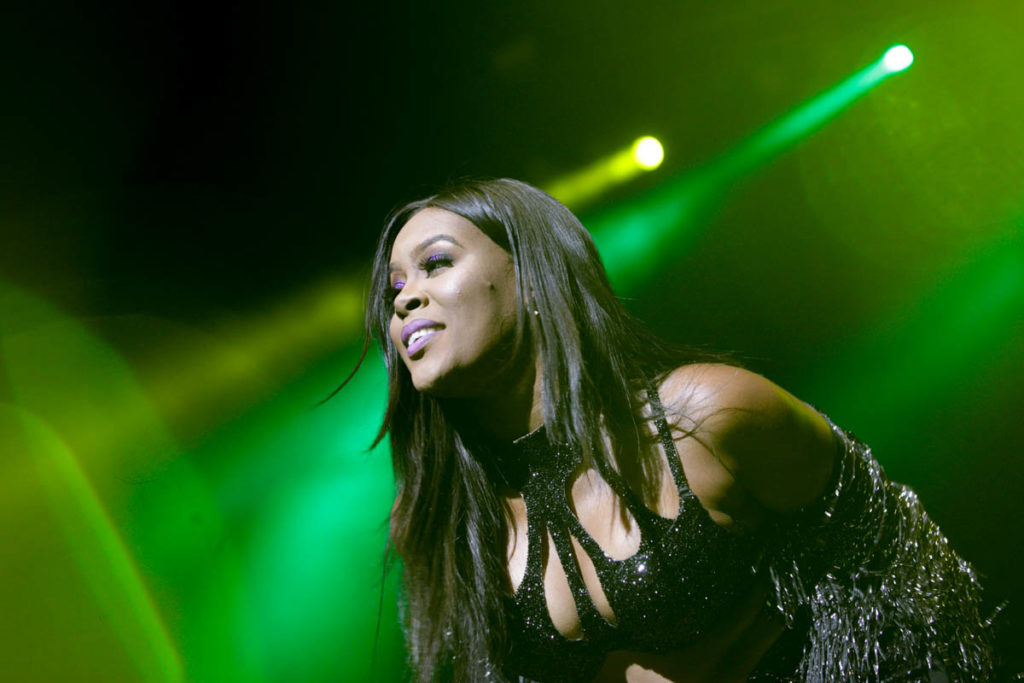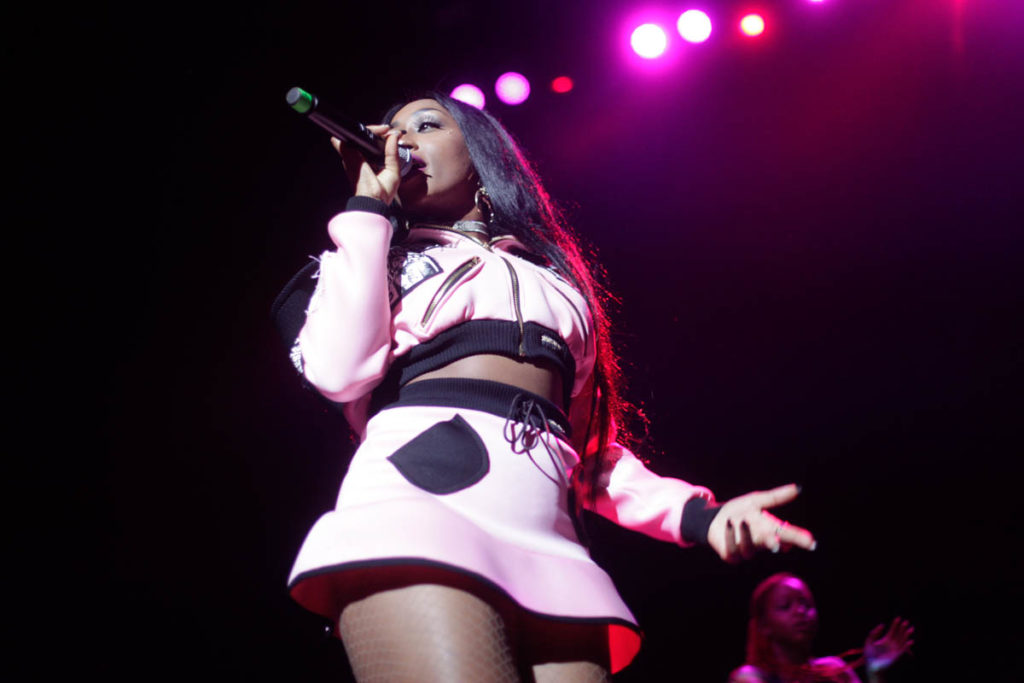 Victoria Kimani, American-born Kenyan singer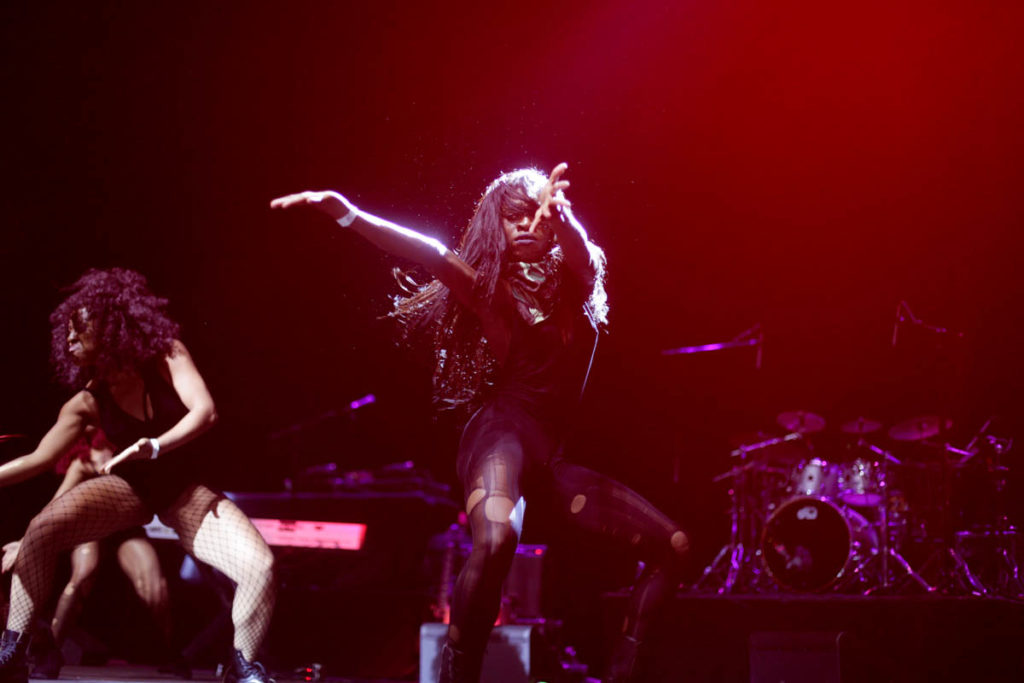 Dancers with Victoria Kimani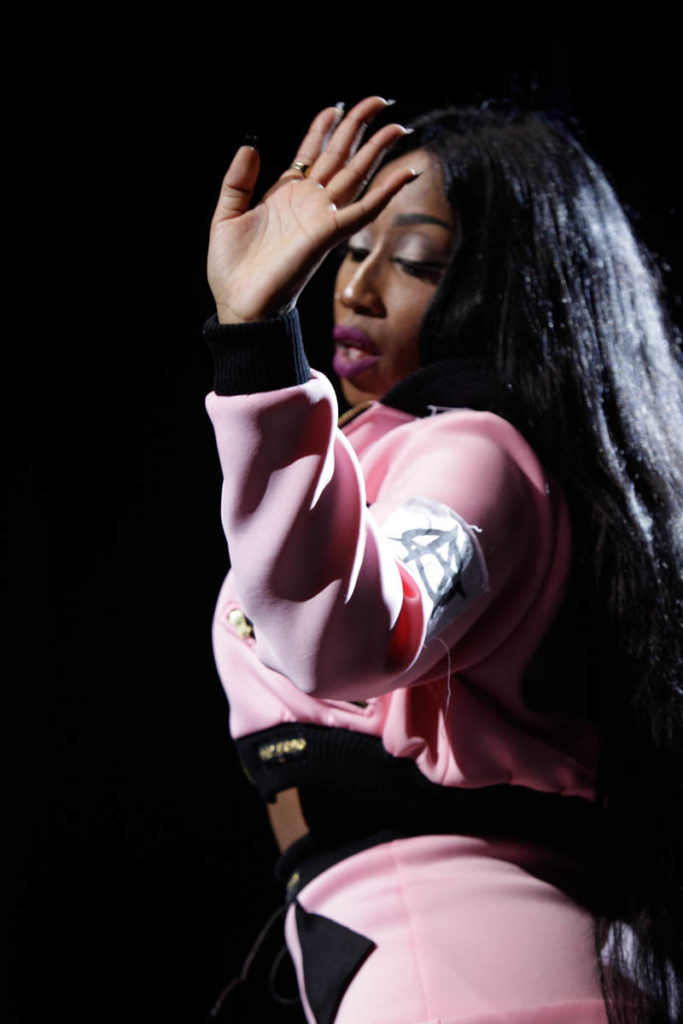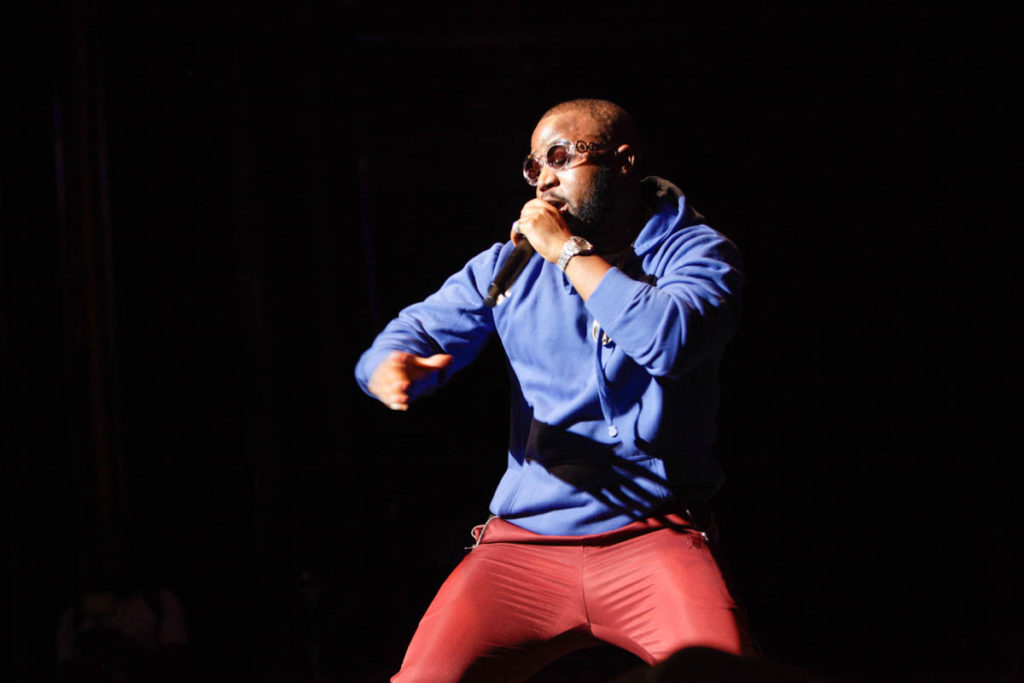 Cassper Nyovest, a South African rapper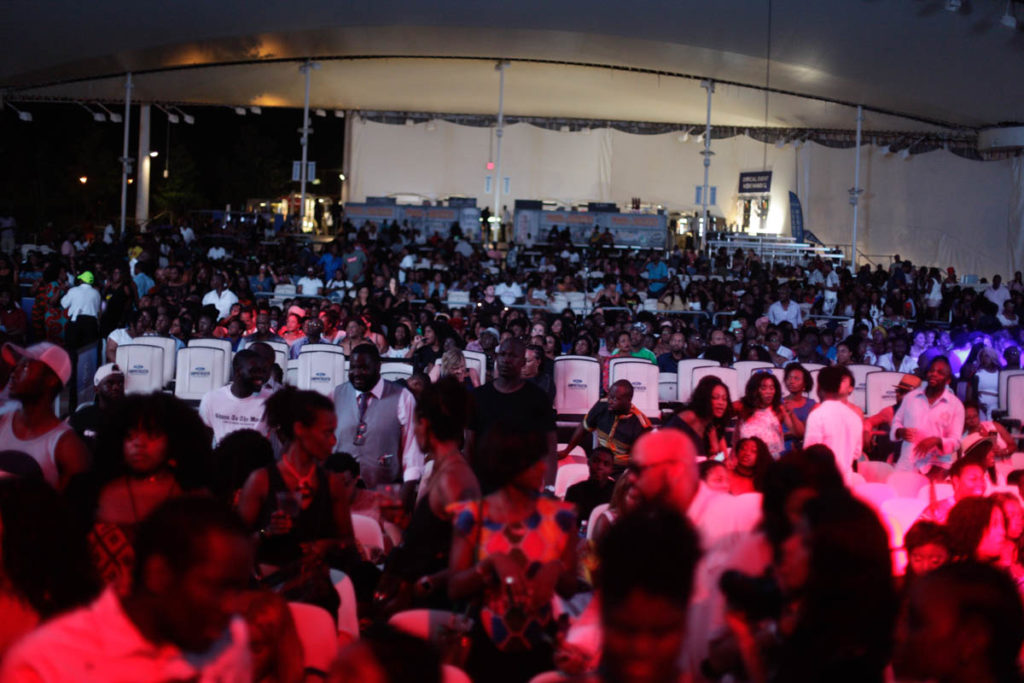 Crowd at the Ford Amphitheater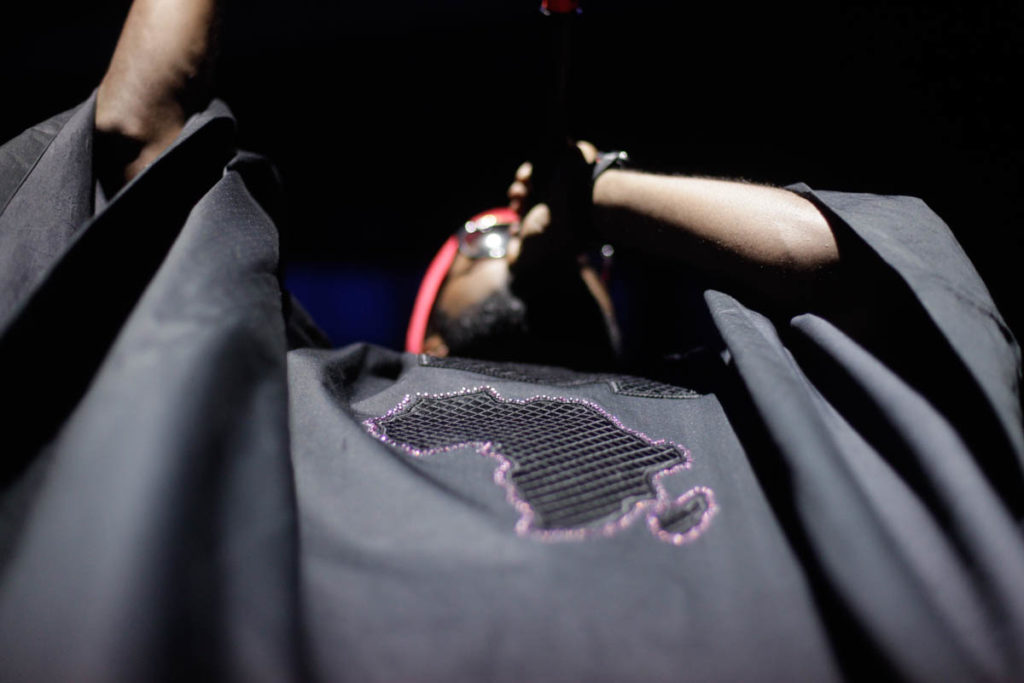 Host Banky W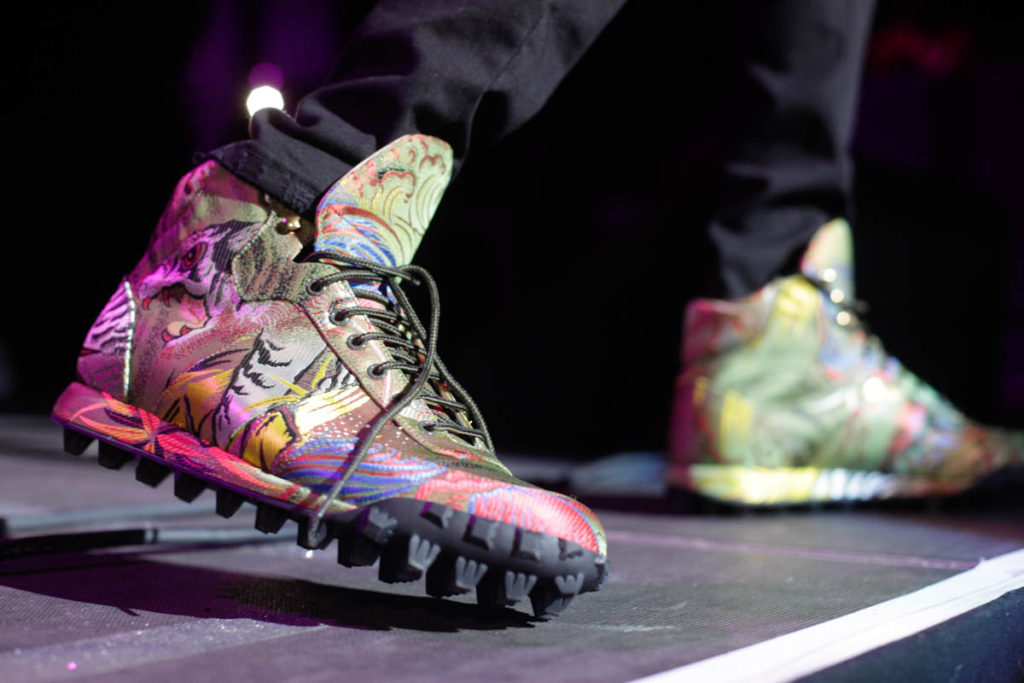 The shoes of 2Face Idibia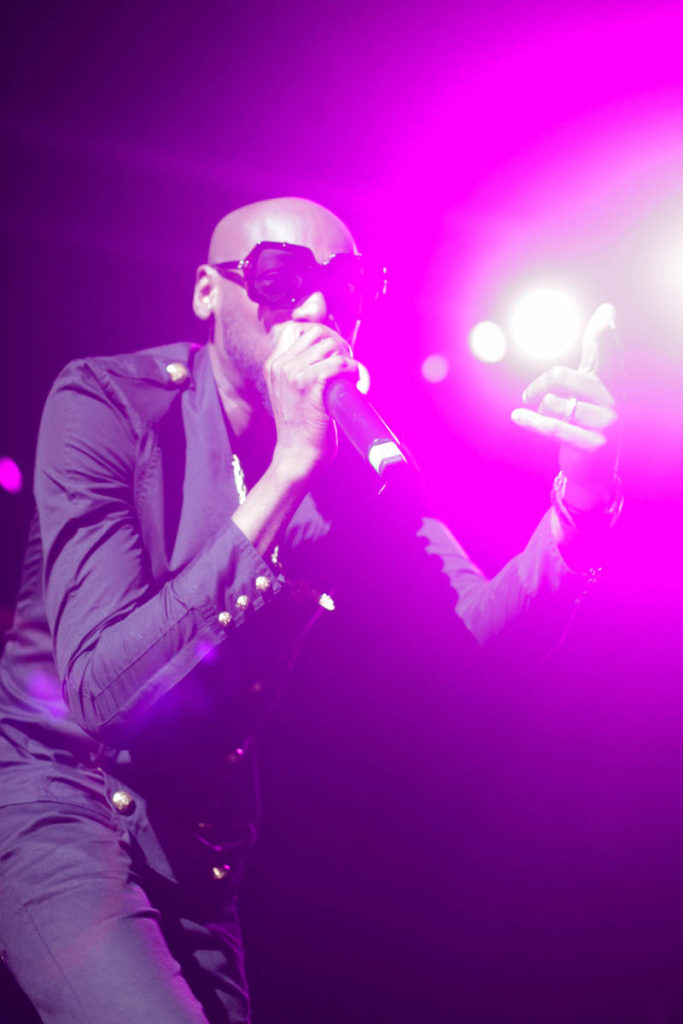 2Face Idibia, otherwise known as 2Baba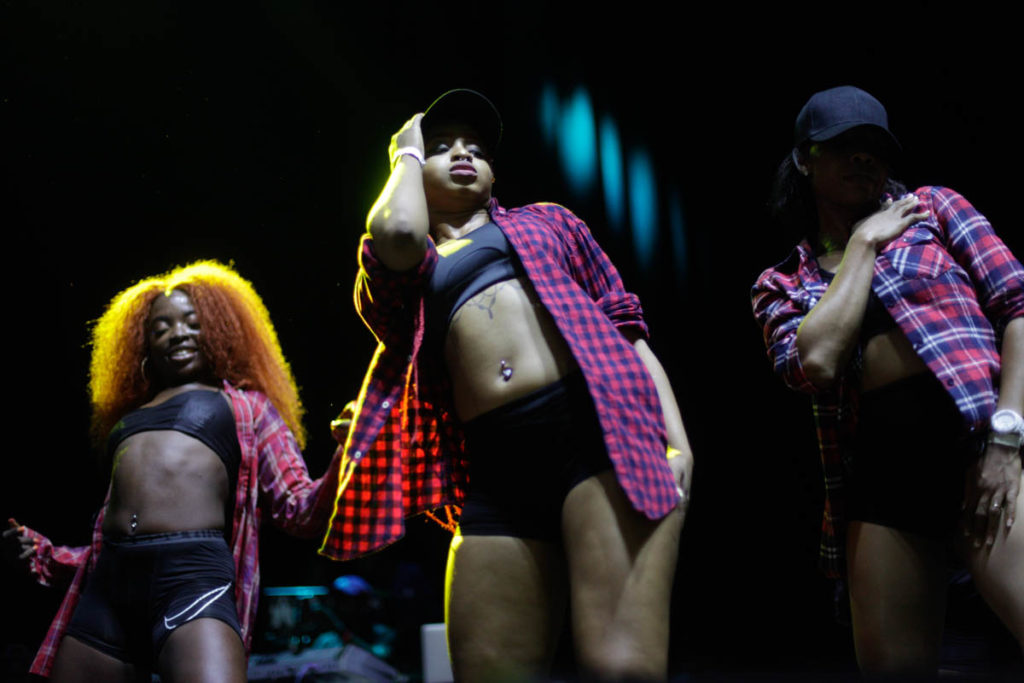 Dancers with 2Face Idibia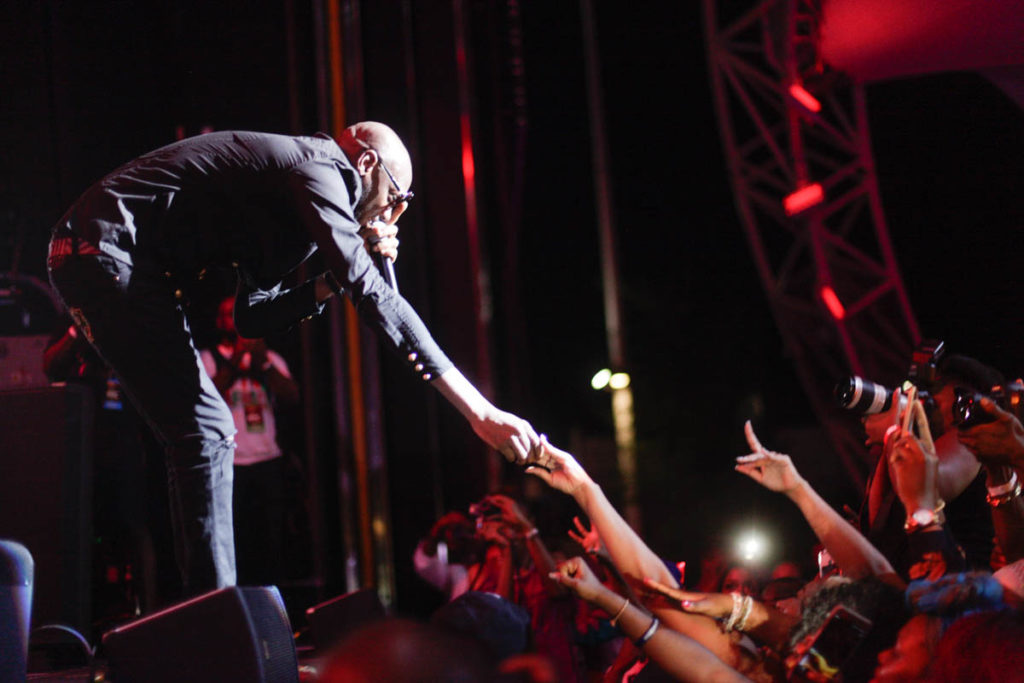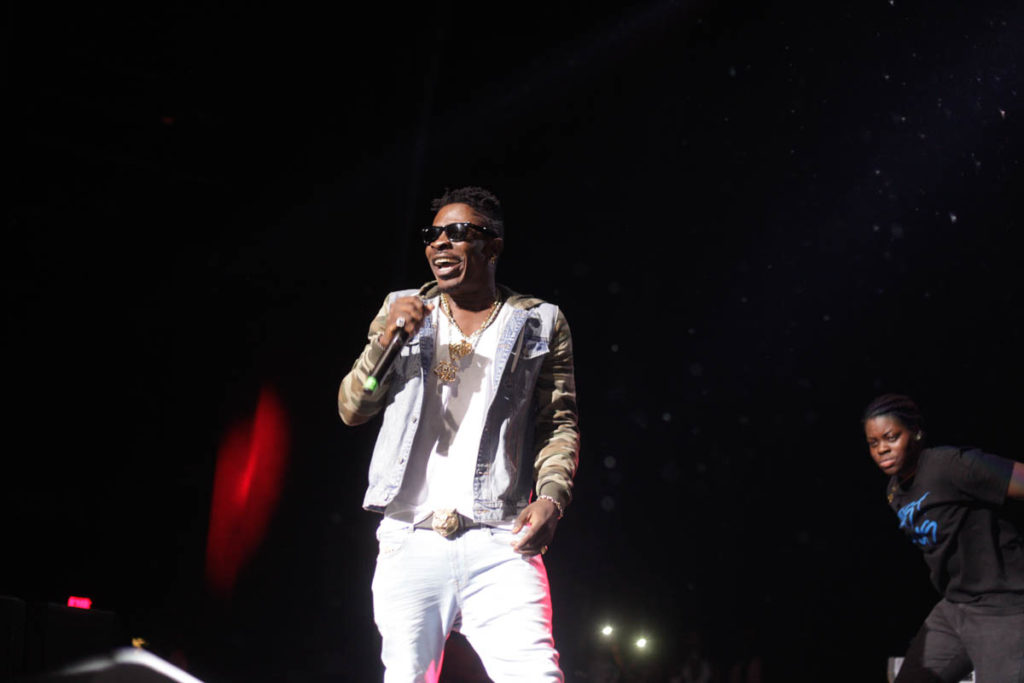 Shatta Wale, Ghanaian dancehall king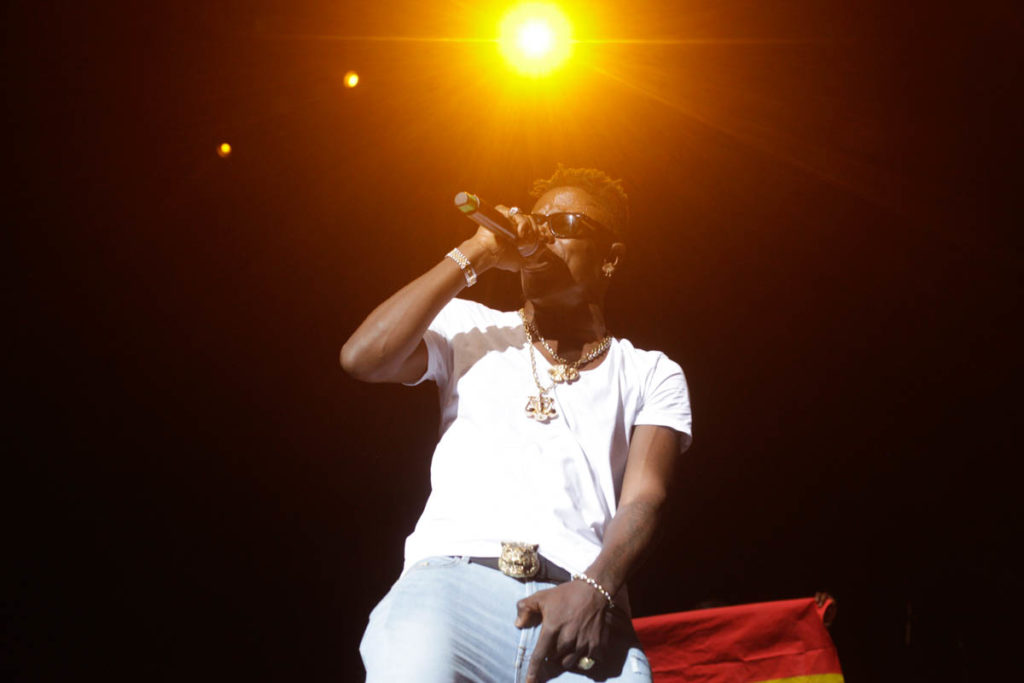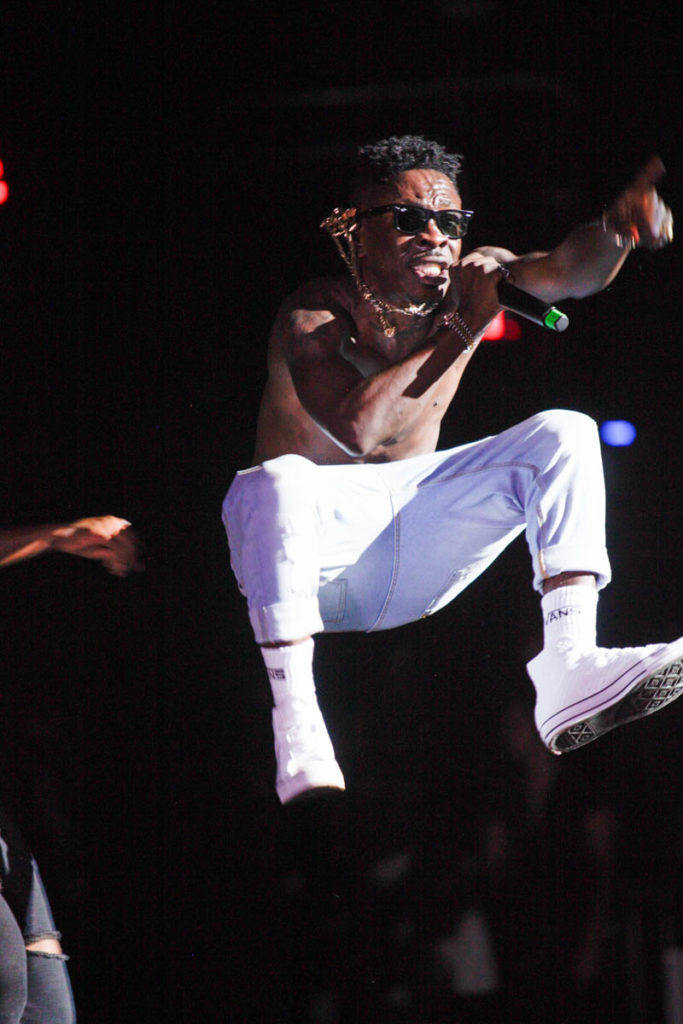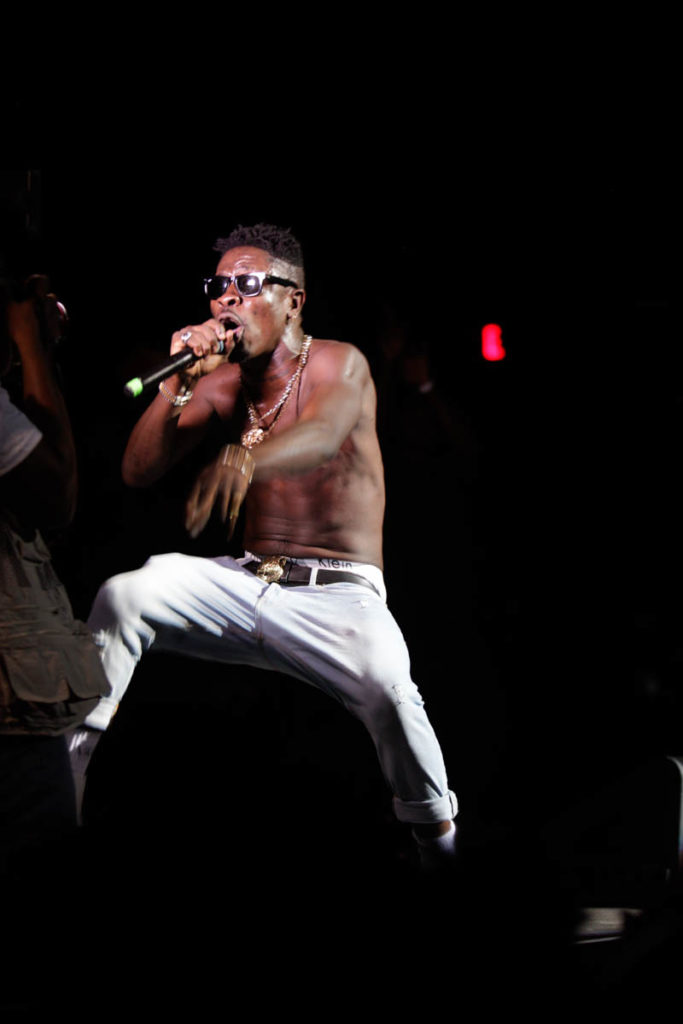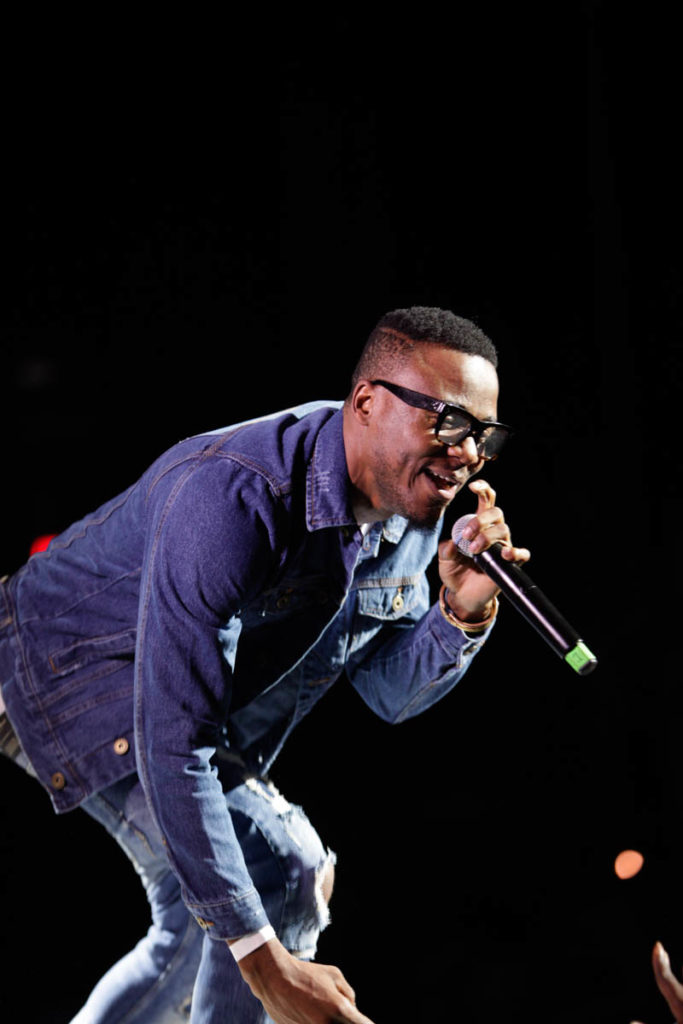 Alikiba, from Tanzania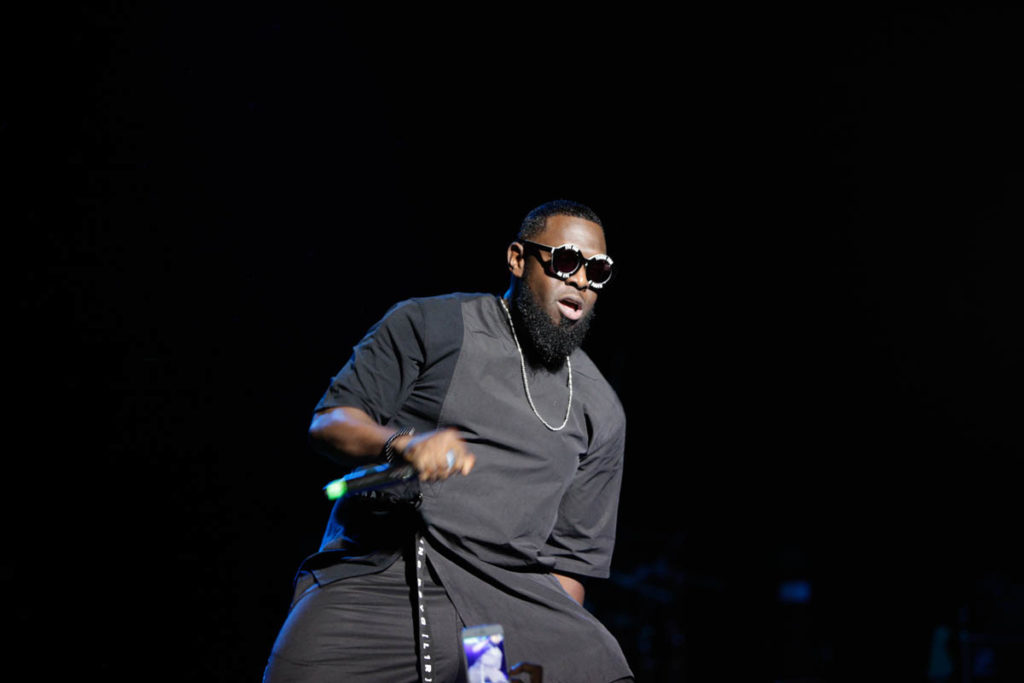 Timaya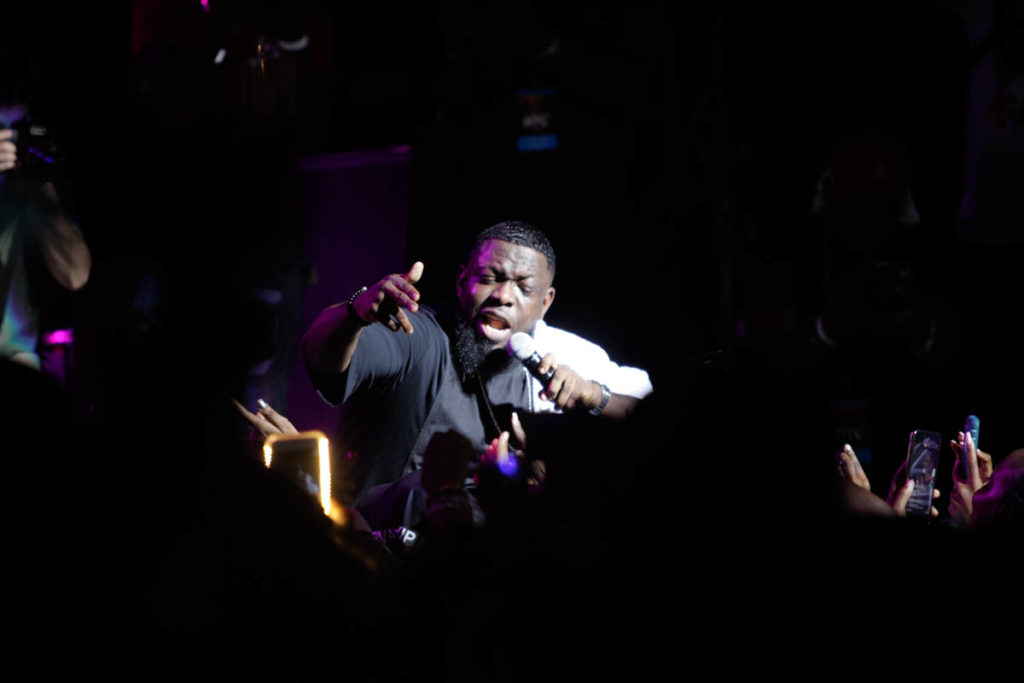 Timaya
Tiwa Savage, Afrobeats queen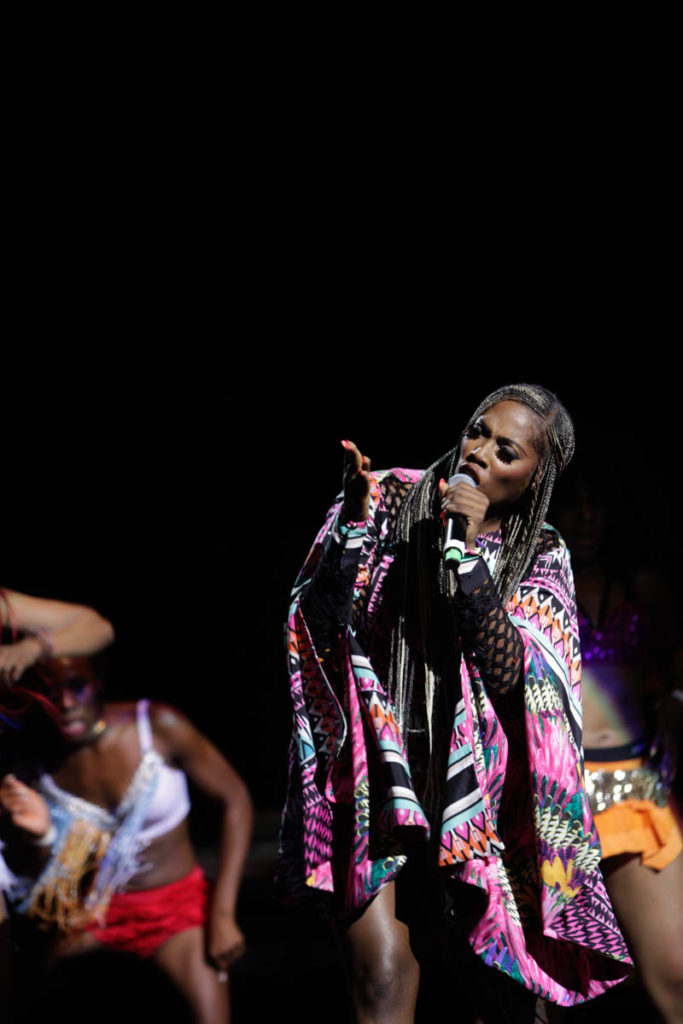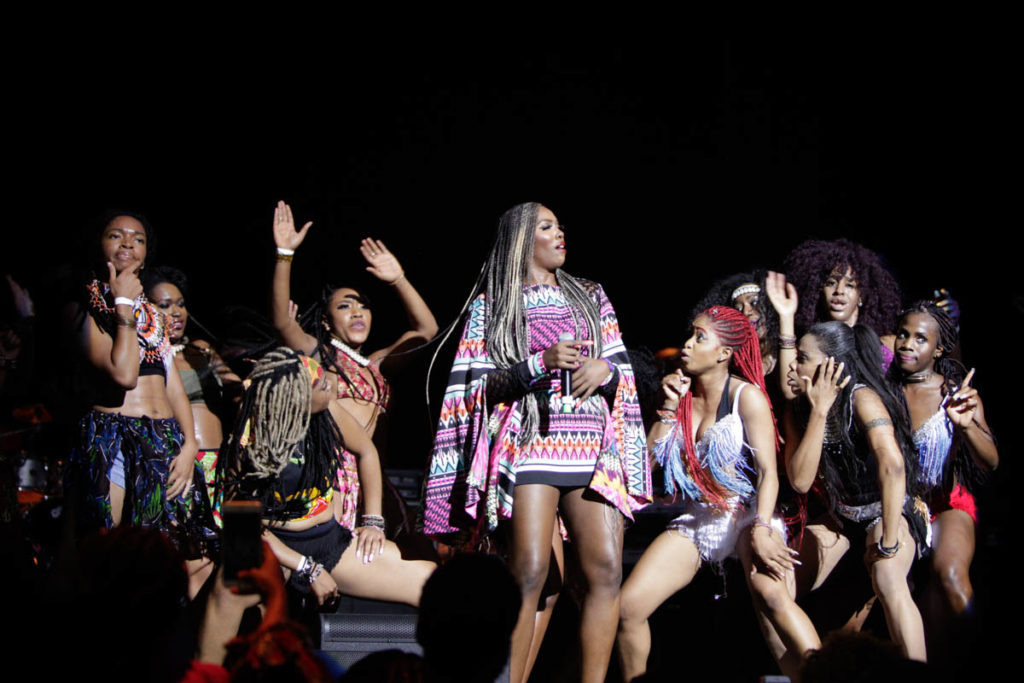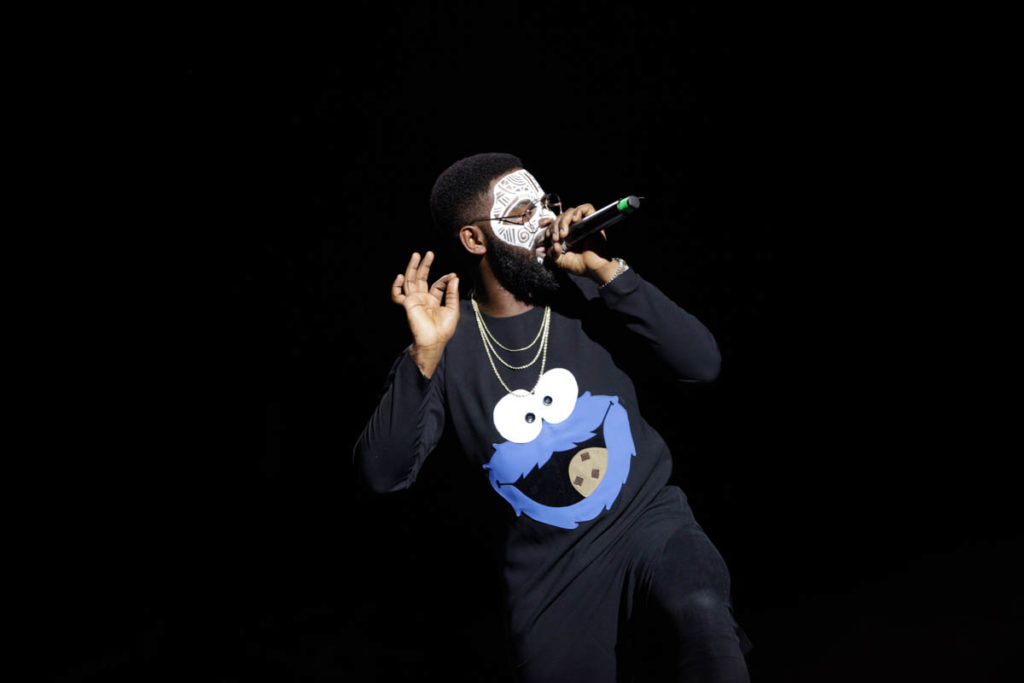 Falz, from Nigeria, repping Cookie Monster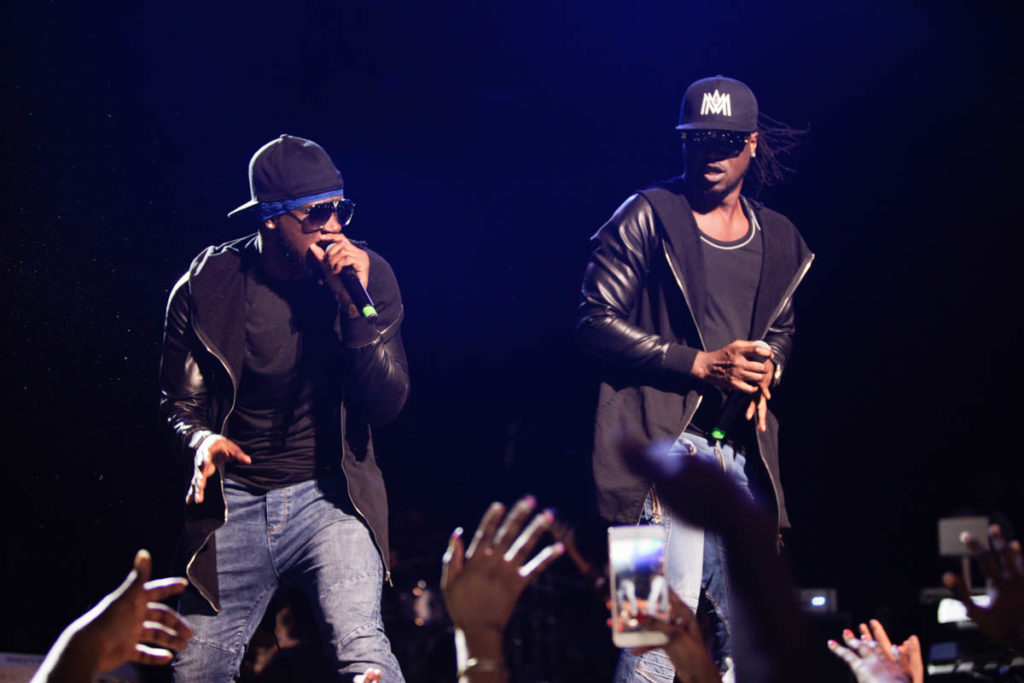 Twin brothers Peter and Paul Okoye, known as P-Square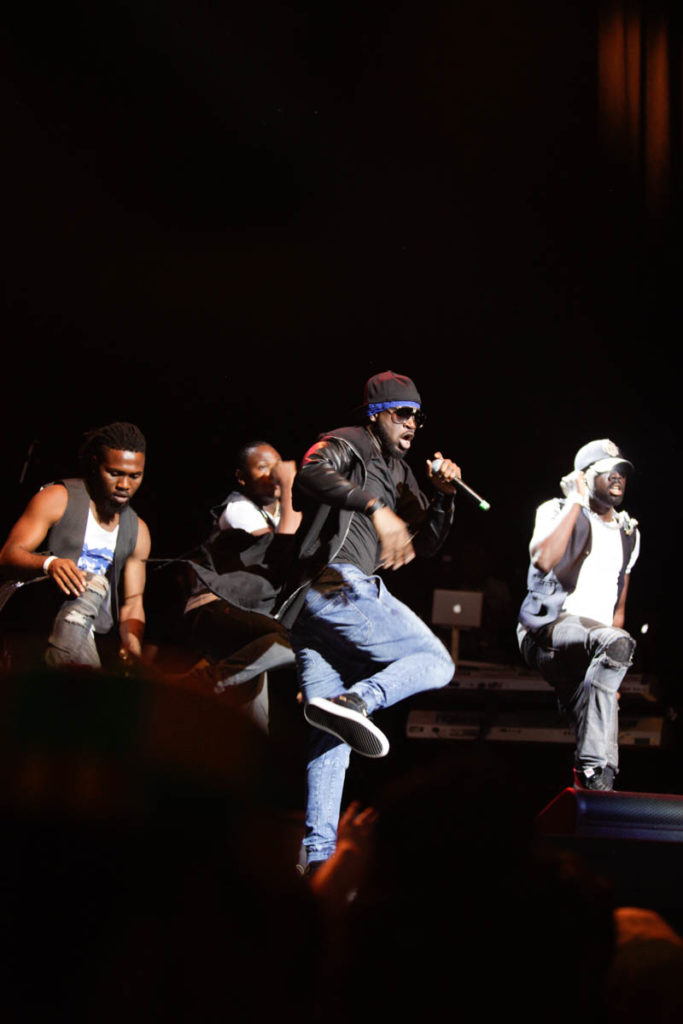 P-Square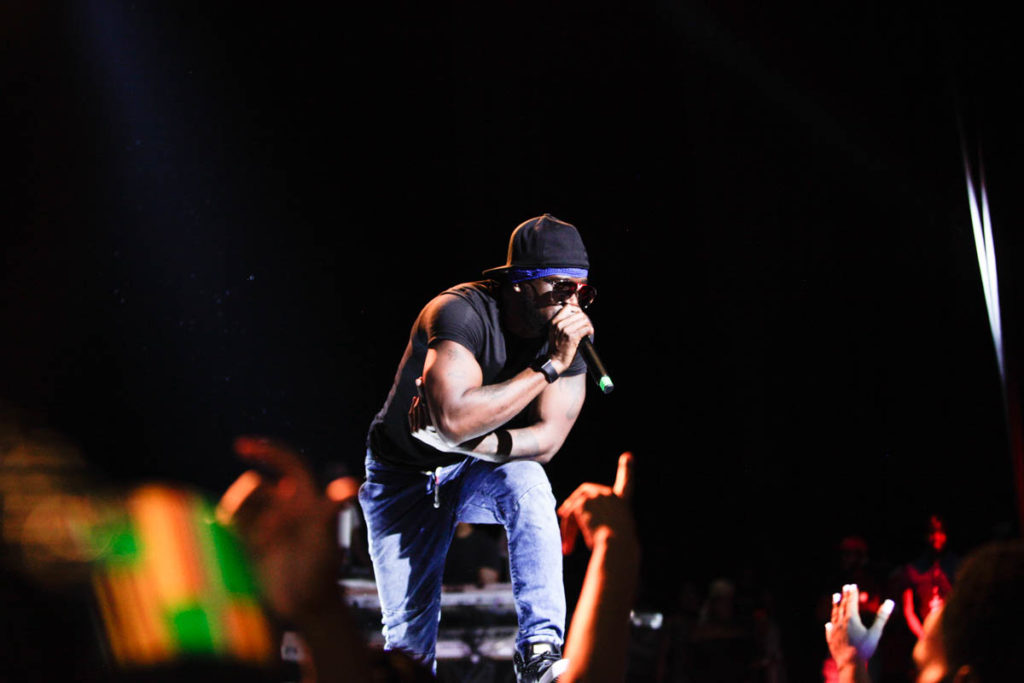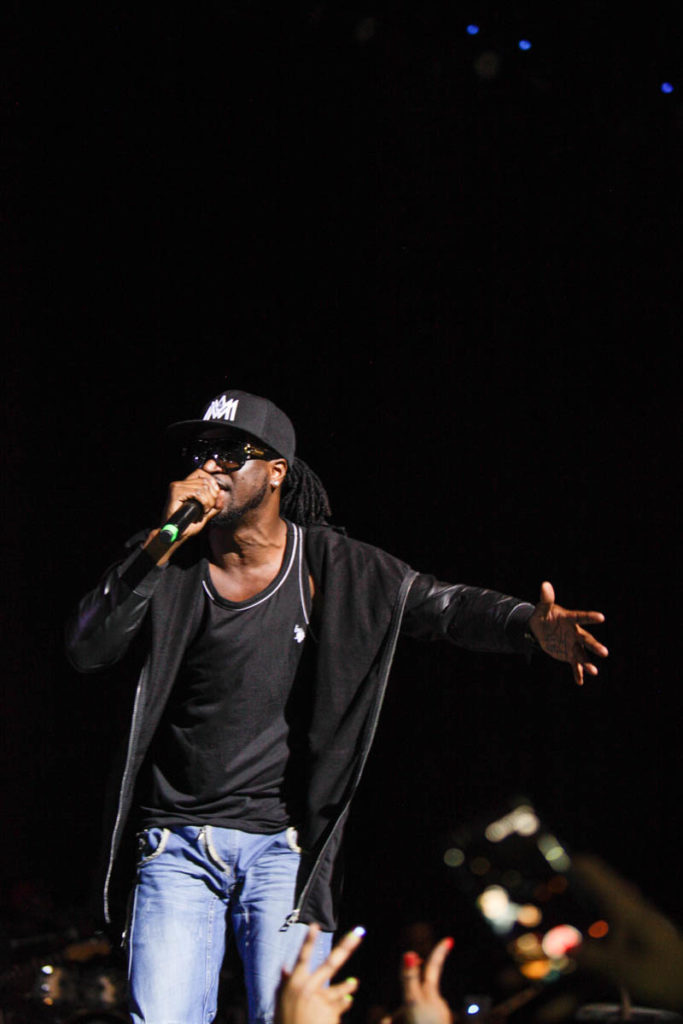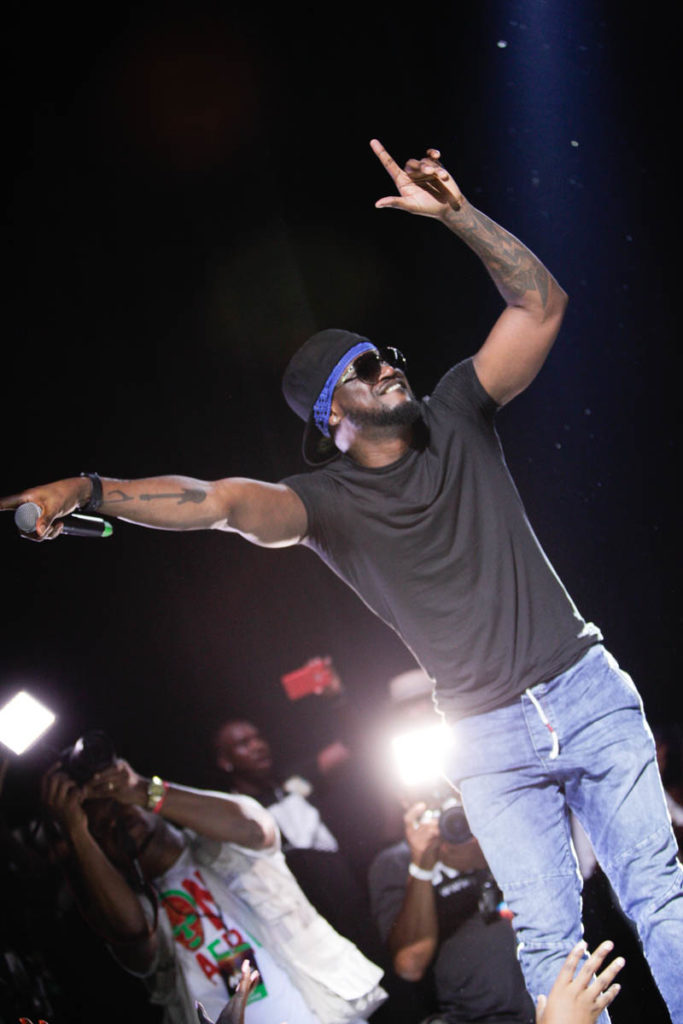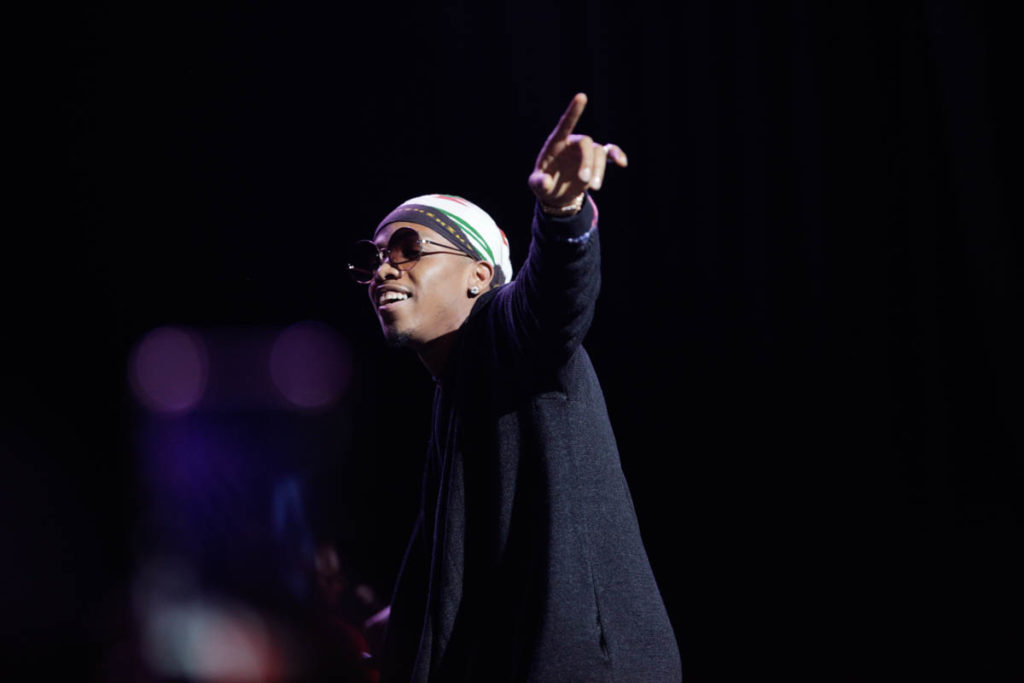 Tekno
Host Blanky W with festival organizer Paul Okoye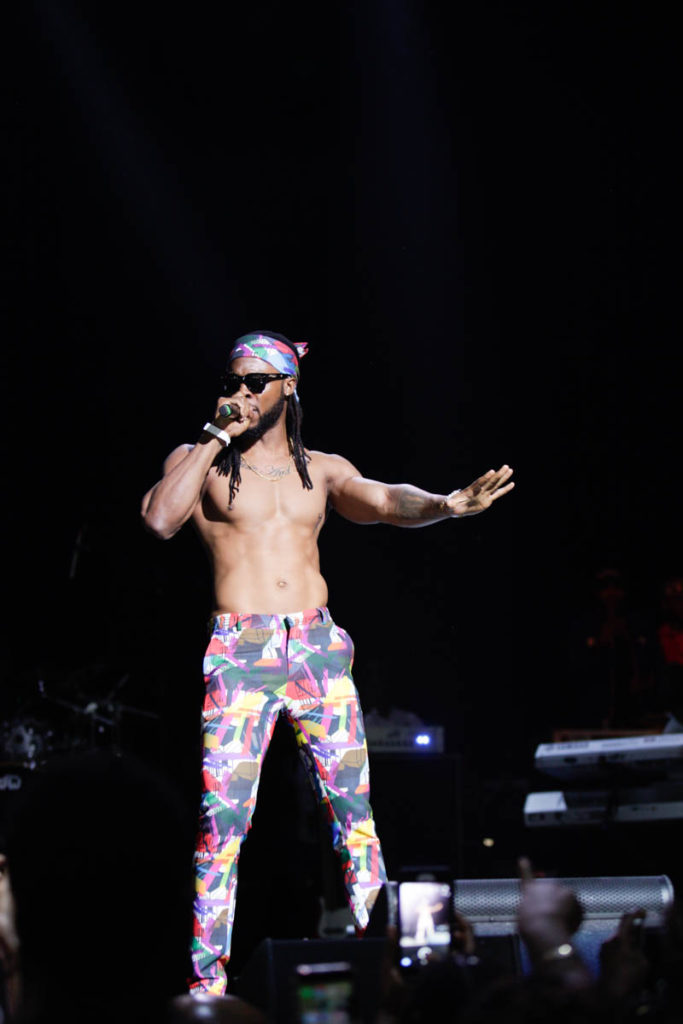 Nigerian Afrobeats/highlife icon Flavour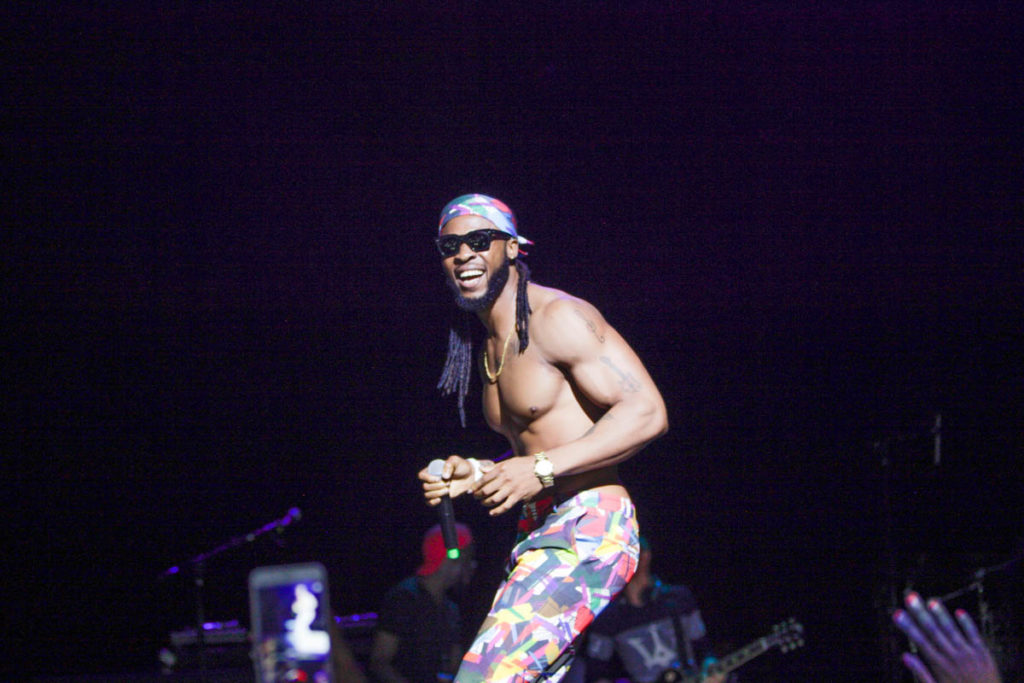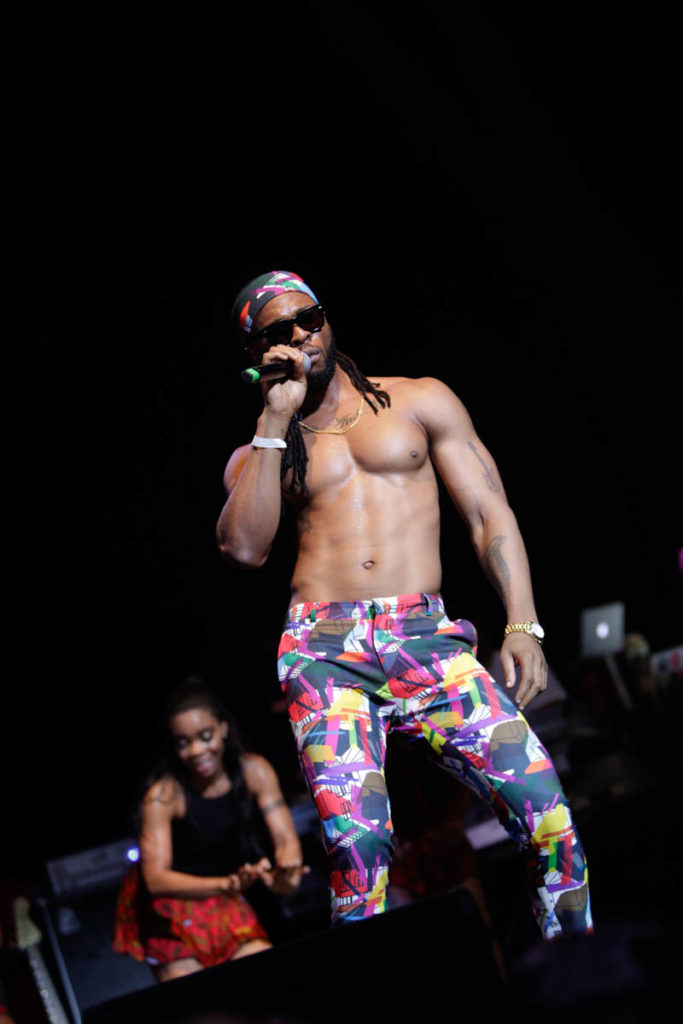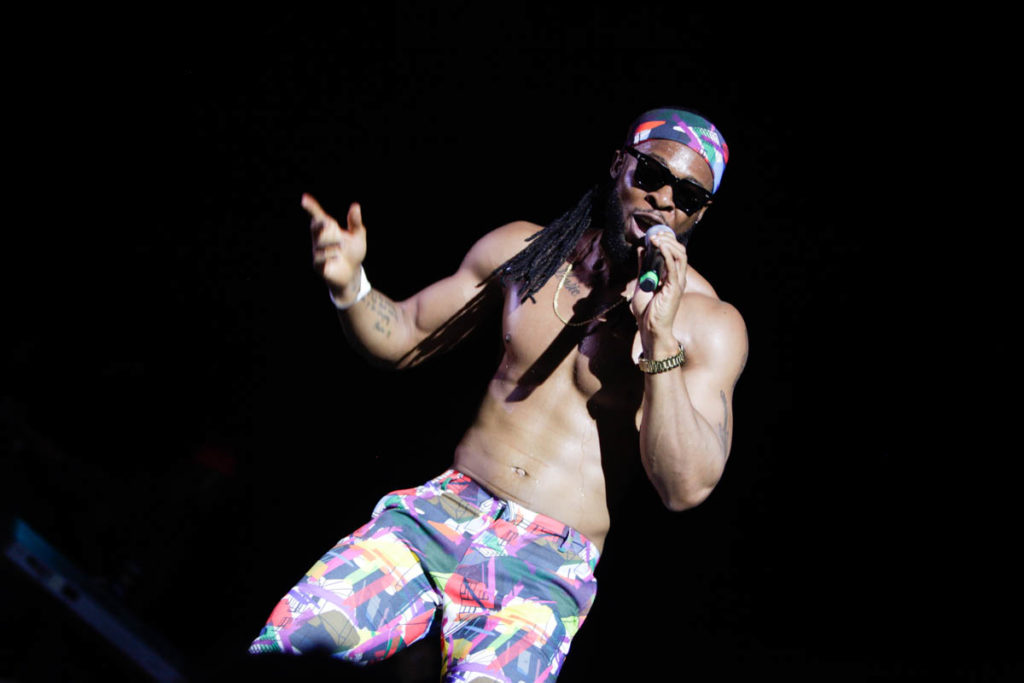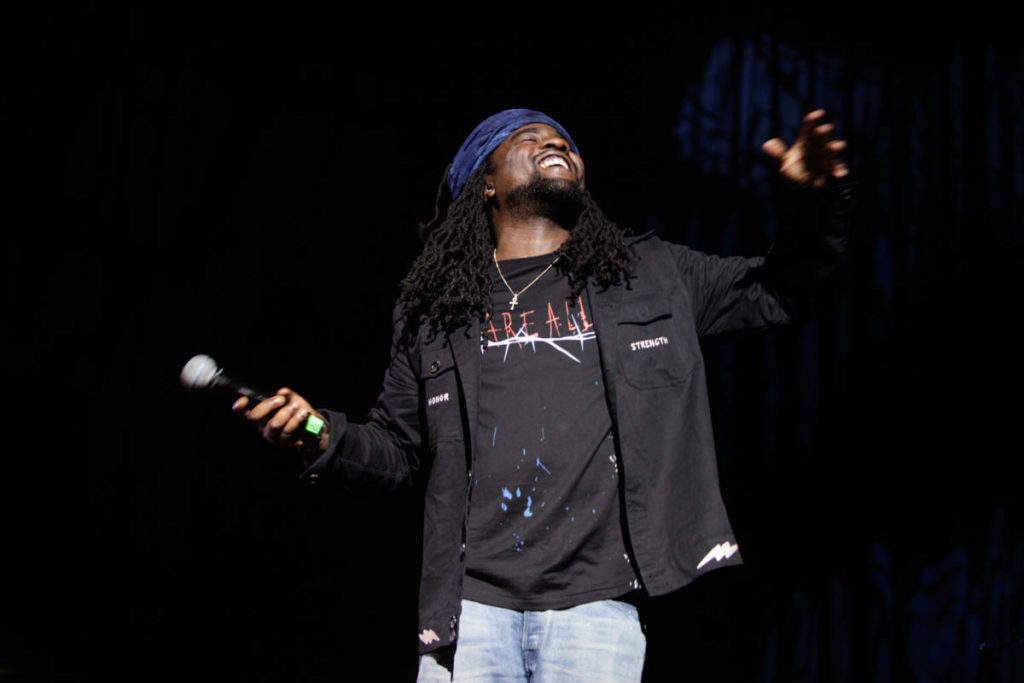 Nigerian-American rapper Wale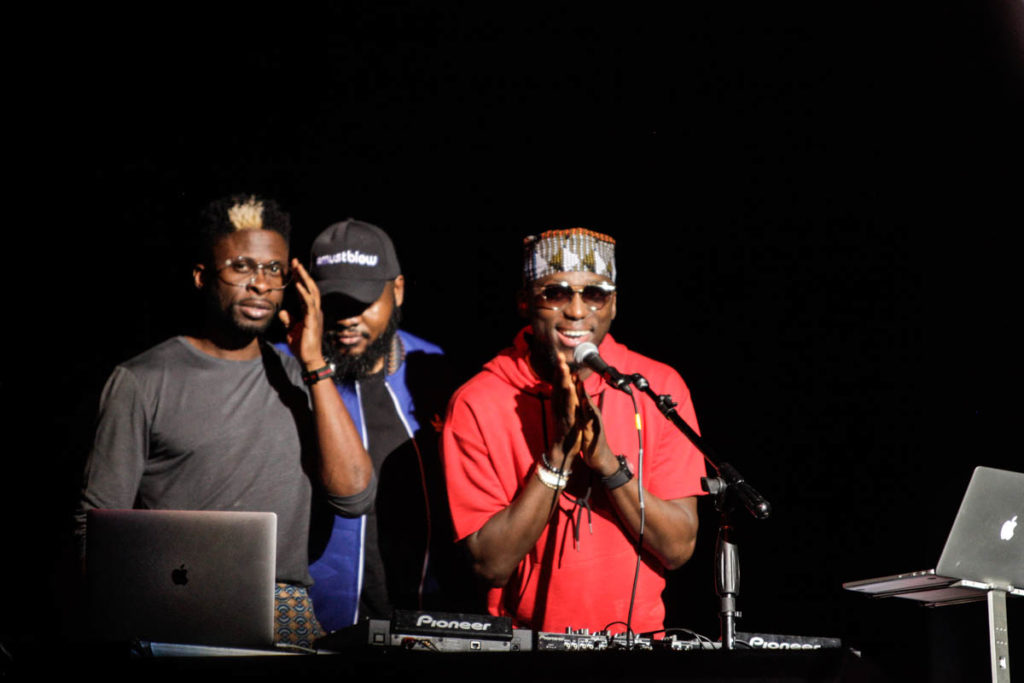 DJ Spinall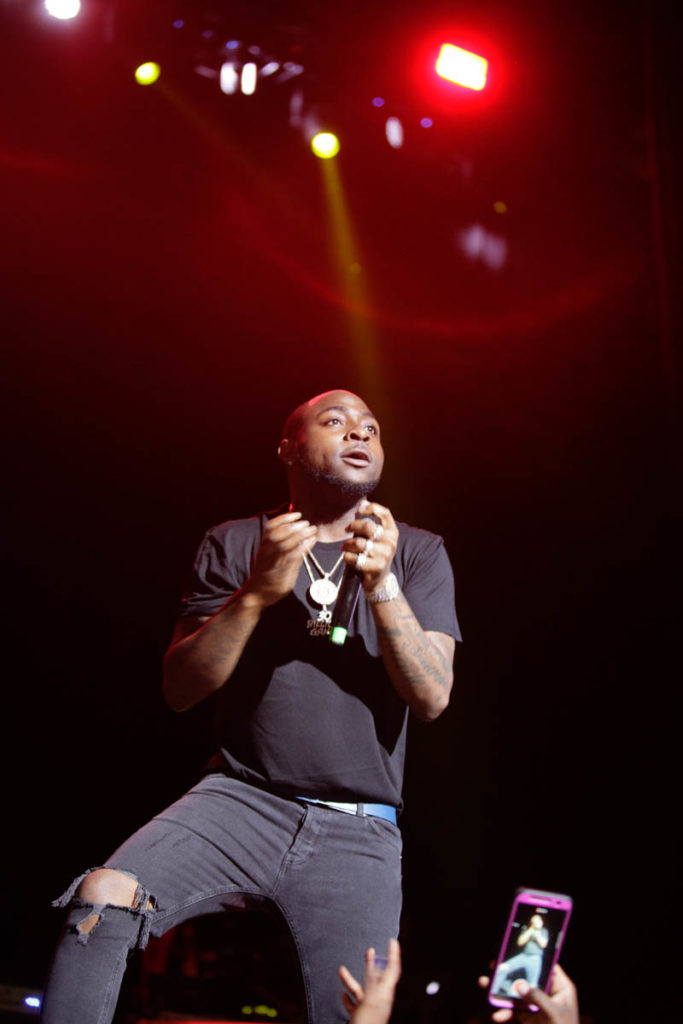 Nigerian Afrobeats star Davido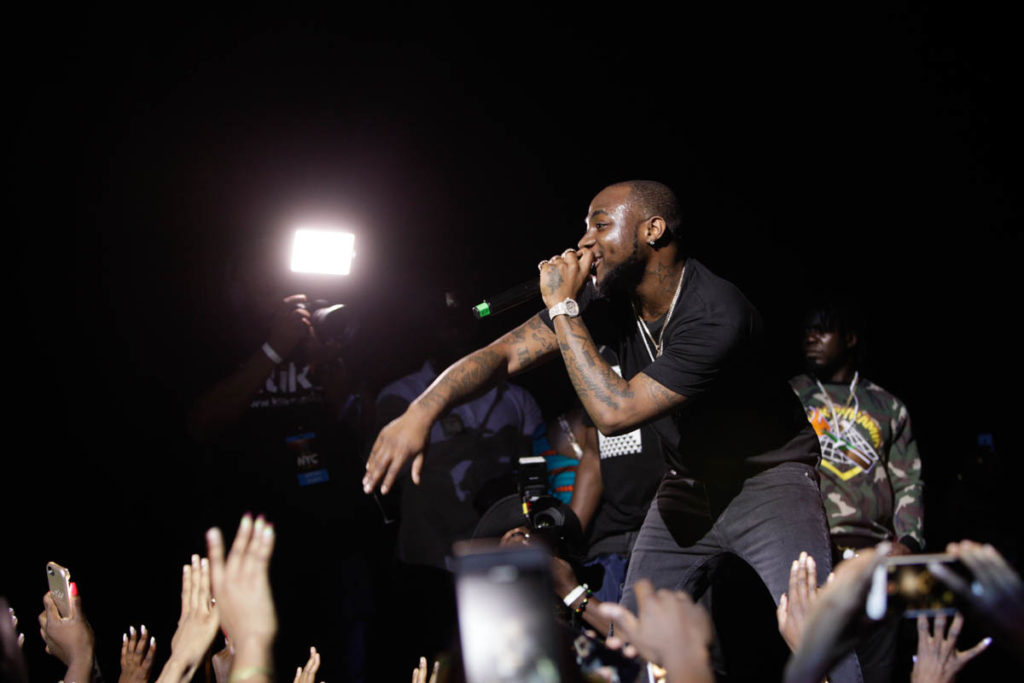 Davido
If you missed this one, maybe you'll want to make it out to the next One Africa Music Fest in Dubai.