Photo Essay: Steel Pan in Brooklyn
During the last couple of weeks of August, producer Morgan Greenstreet and I spent many evenings in the panyards of Brooklyn. We watched as the steel bands perfected their complex arrangements for Panorama, the annual steel band competition held at the Brooklyn Museum during the Labor Day weekend Carnival festivities. Panorama is modeled after its namesake in Trinidad and Tobago, the home of the instrument. Steel pan, often referred to as steel drum, is a unique instrument--one distinctly of the 20th century--first crafted in Trinidad in the 1930s from empty oil barrels. Since its origin, the instrument has bloomed into several voices--called tenors, cellos, guitars and basses--with fully chromatic ranges, capable of playing any kind of music in massive, 50-to-100-member orchestras. The instrument has spread through the Caribbean and around the globe, gaining a status of legitimacy and love; pan is taught in many schools and universities, and people from around the world travel to Trinidad during Panorama time to experience the majesty of pan in the homeland.
In Brooklyn, home to an enormous Caribbean population, the pan scene is alive and well. Although the 10 bands competing in Panorama here pale in quantity to the nearly 100 that compete in Trinidad's competition, their skills and passion are outstanding. We visited the yards of Radoes Steel Orchestra, Despers USA (both of whom have origins in the Desperadoes Steel Orchestra of Trinidad, considered the finest steel band in the world), CASYM Steel Orchestra, Steel-X-Plosion and Crossfire Steel Orchestra. The ages and number of players, years in operation, and means of financial support varied greatly from band to band, but each group impressed us with the might of their sound, intricacy of their arrangements and quality of their performance. To hear some of that fantastic music, and hear from the people involved, listen to the new program Carnival in Brooklyn.
For updates from the steel pan community, we recommend When Steel Talks, a media company dedicated to steel pan news and videos.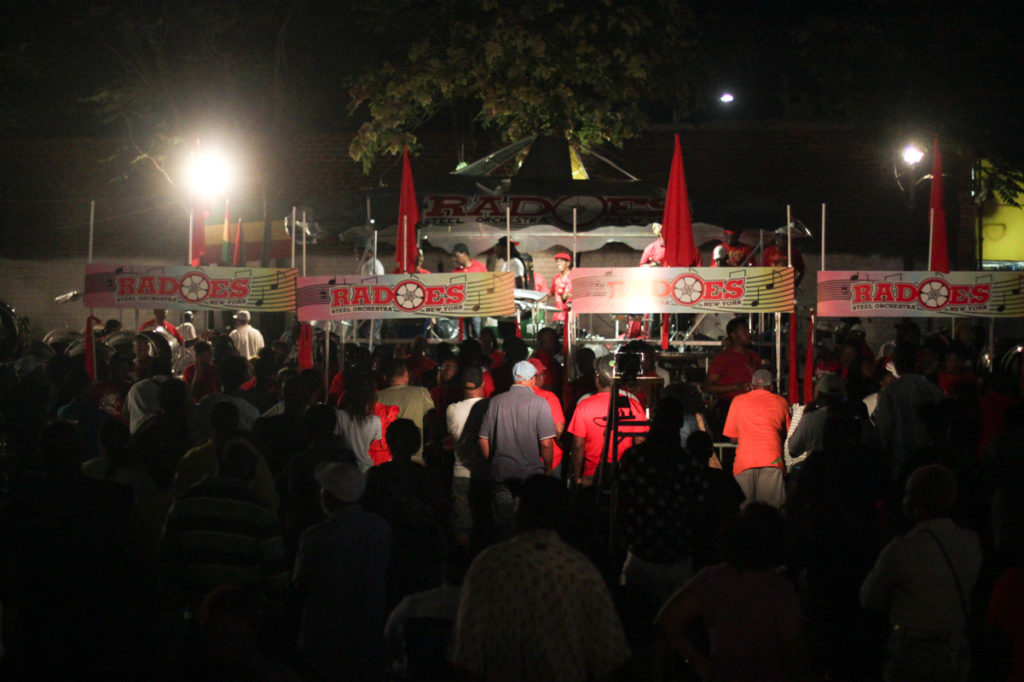 In Radoes' panyard on the edge of Canarsie and Flatbush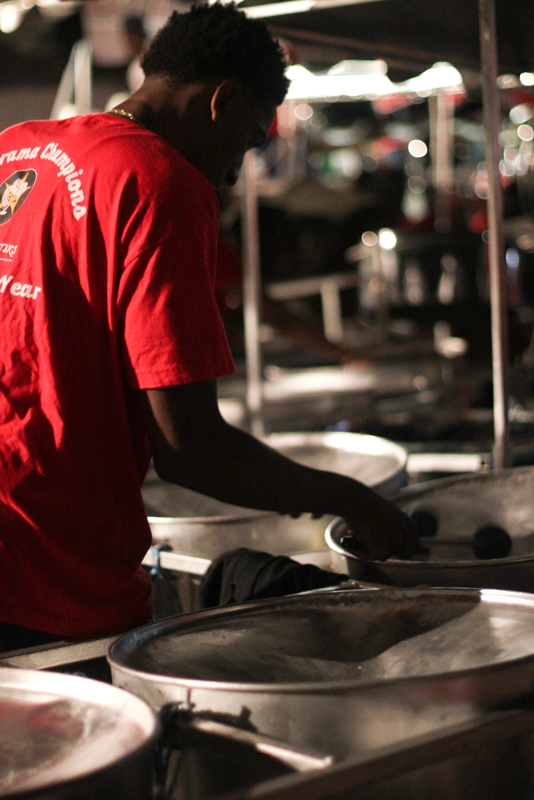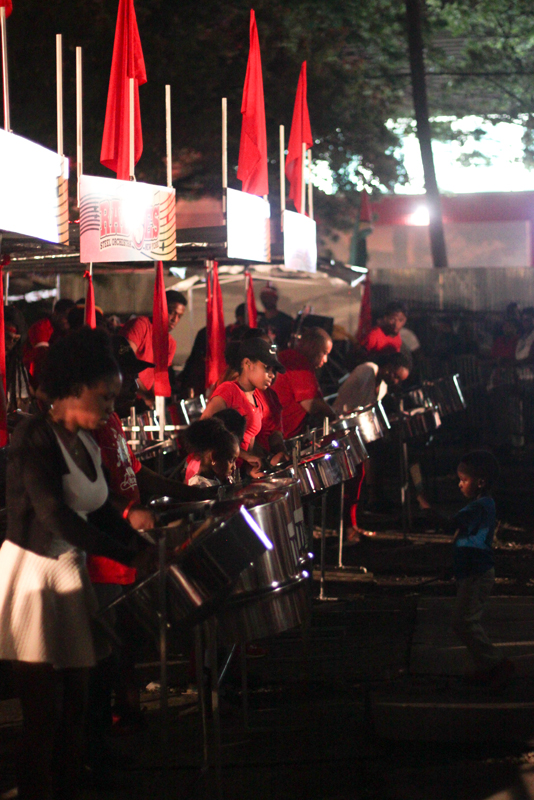 The tenor pans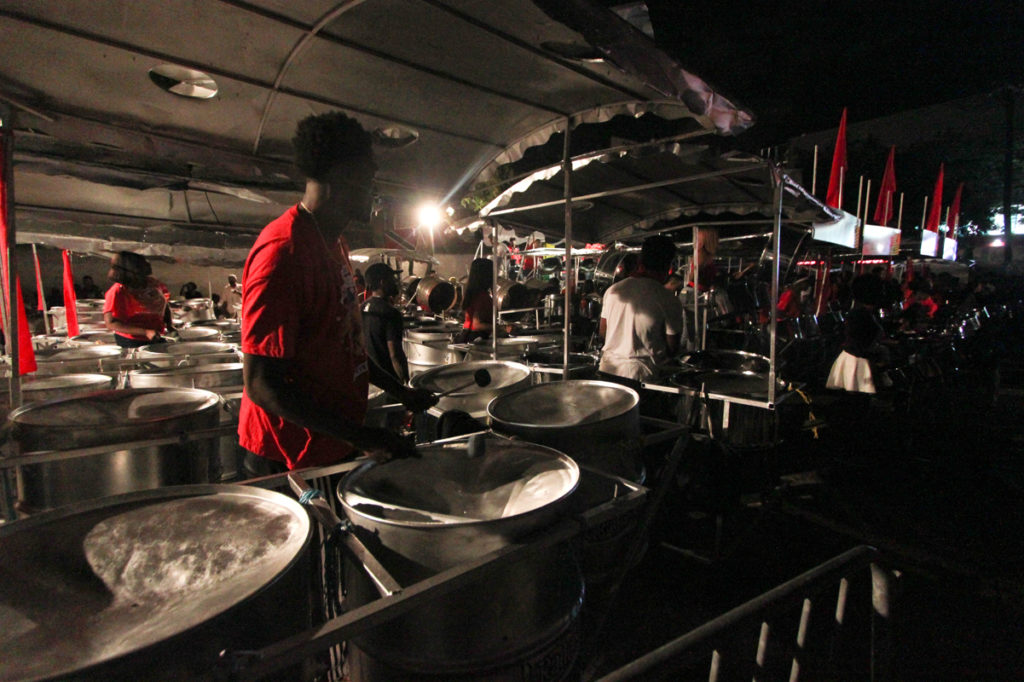 The basses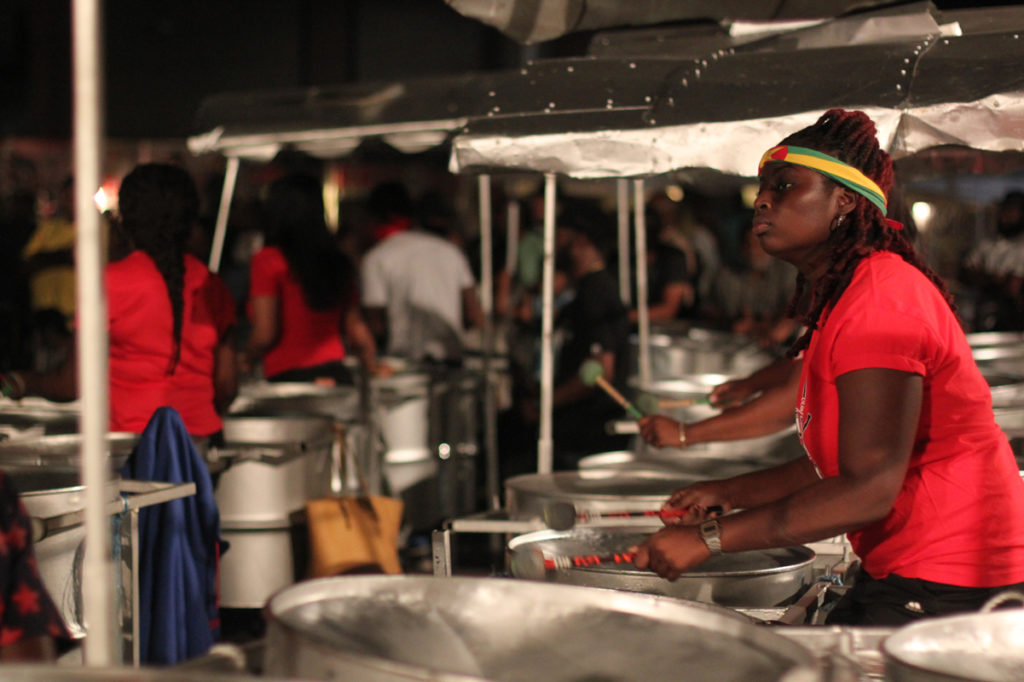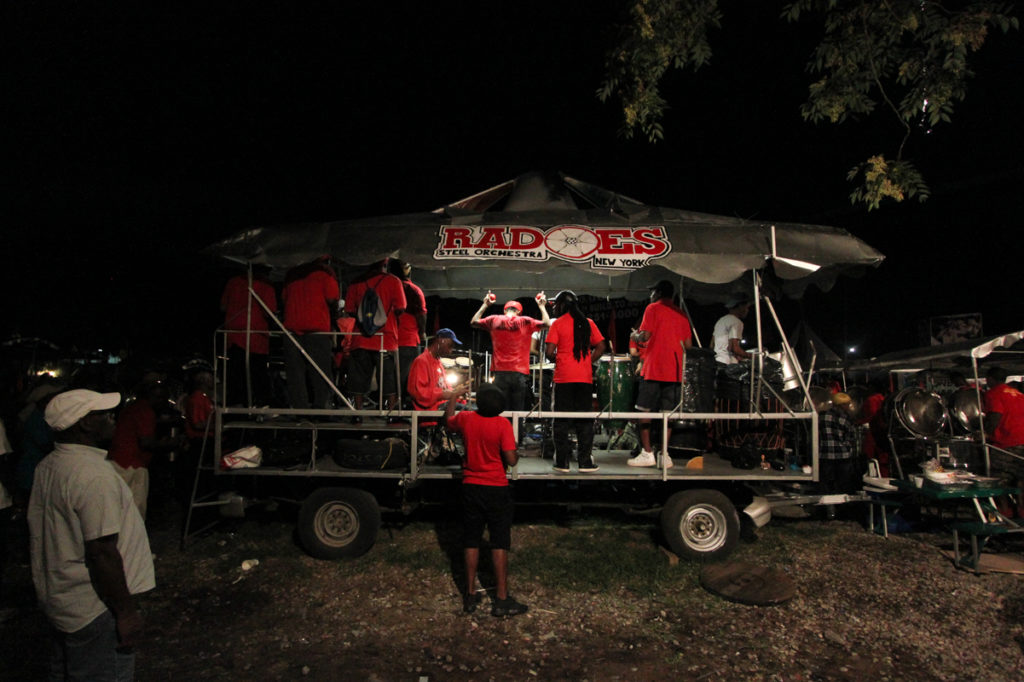 The rhythm section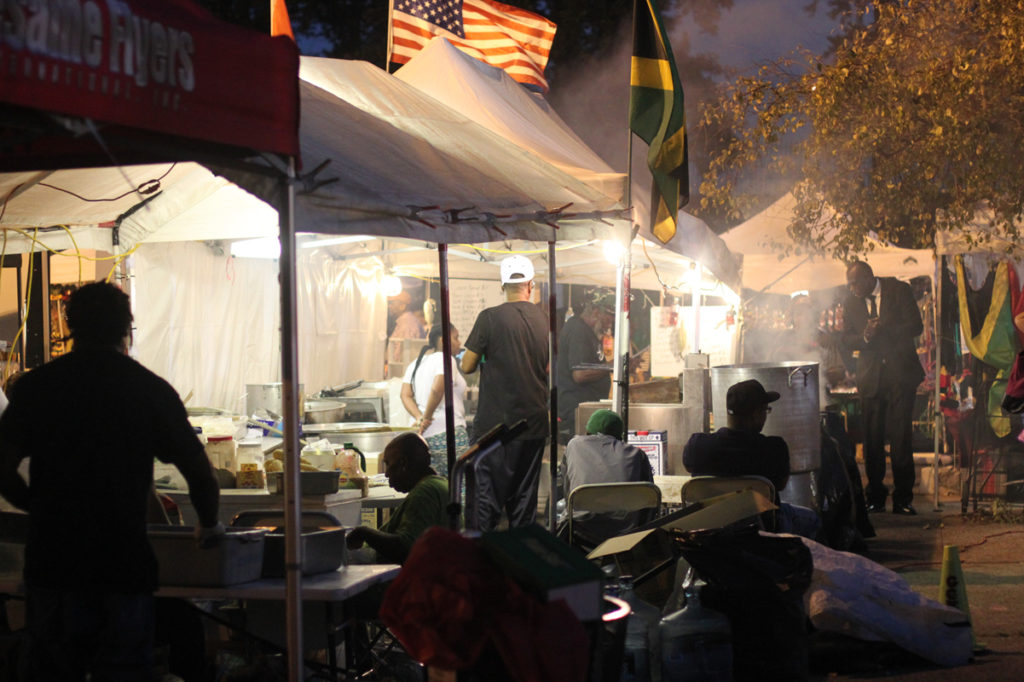 Food vendors at Panorama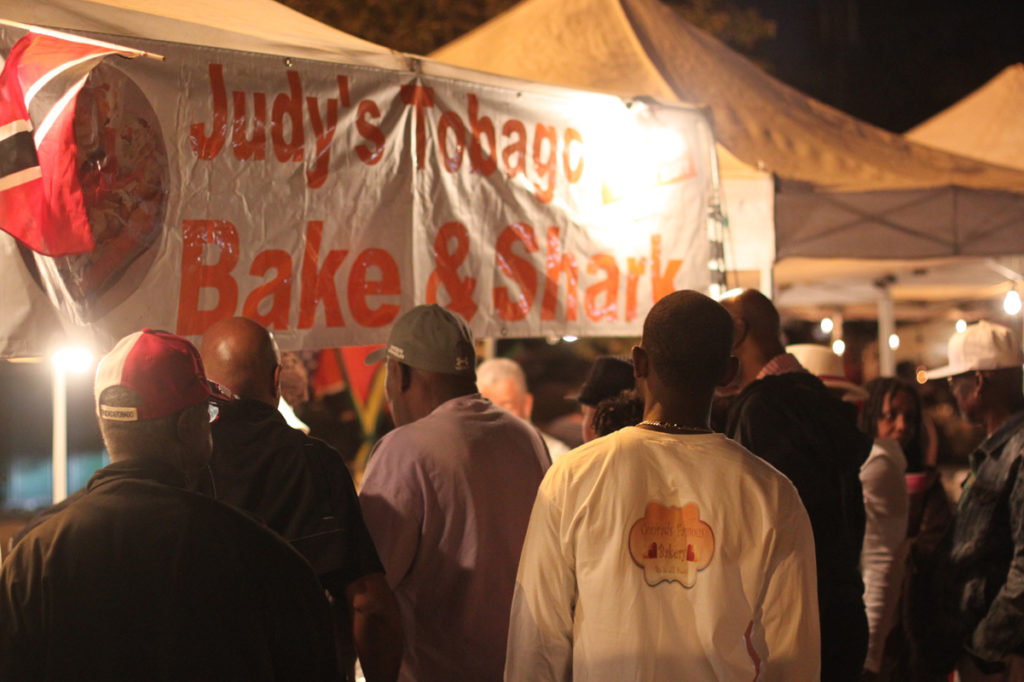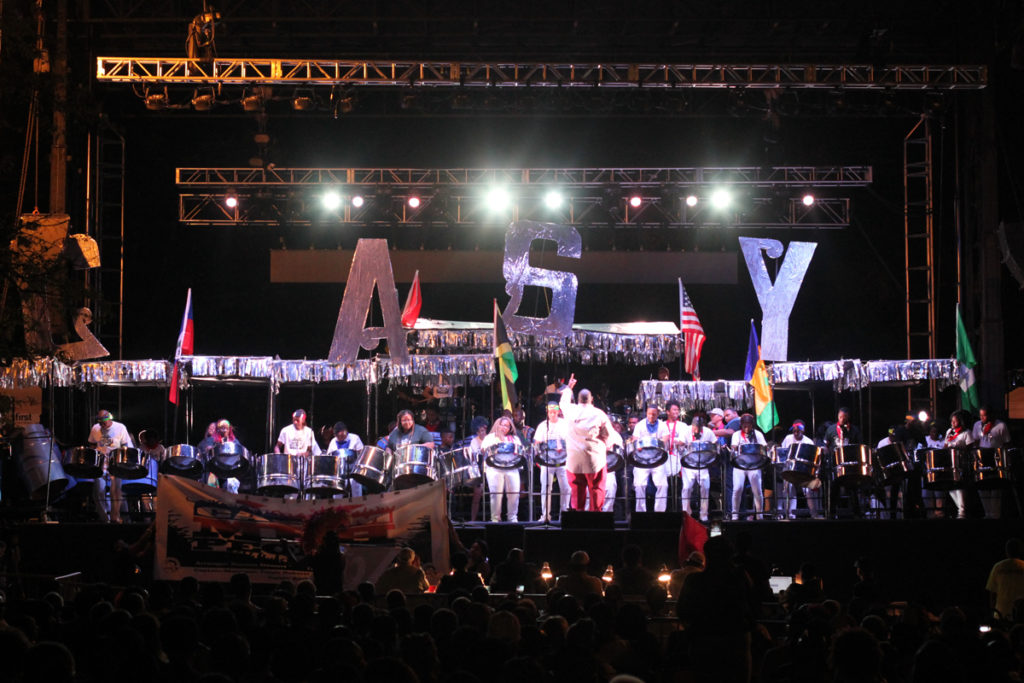 CASYM Steel Orchestra performing at Panorama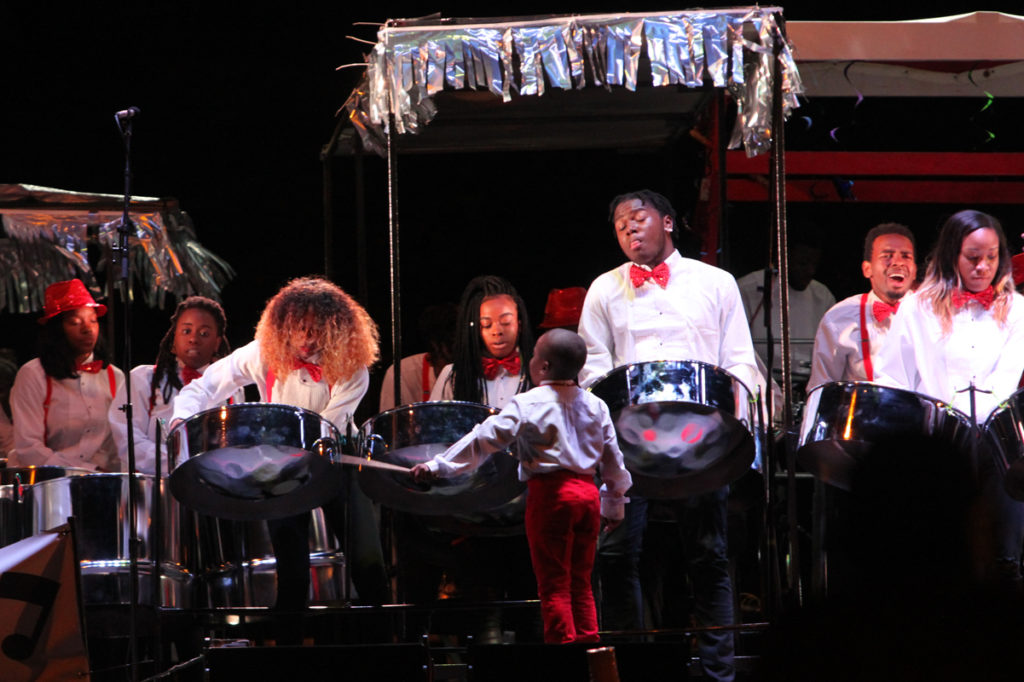 The world's youngest conductor? Pan is taught from a very early age.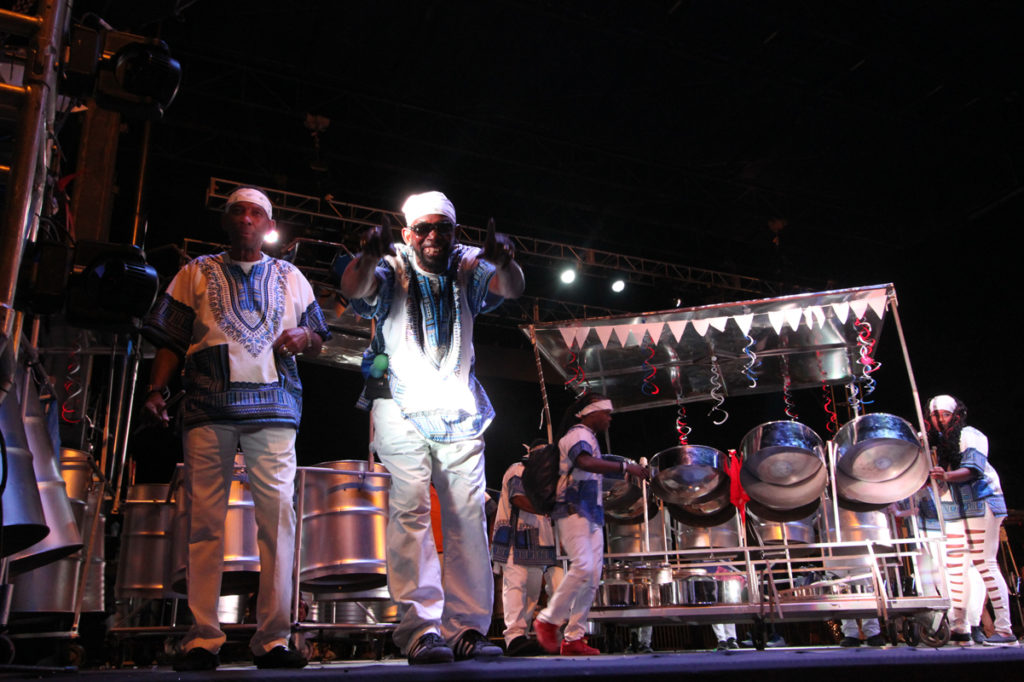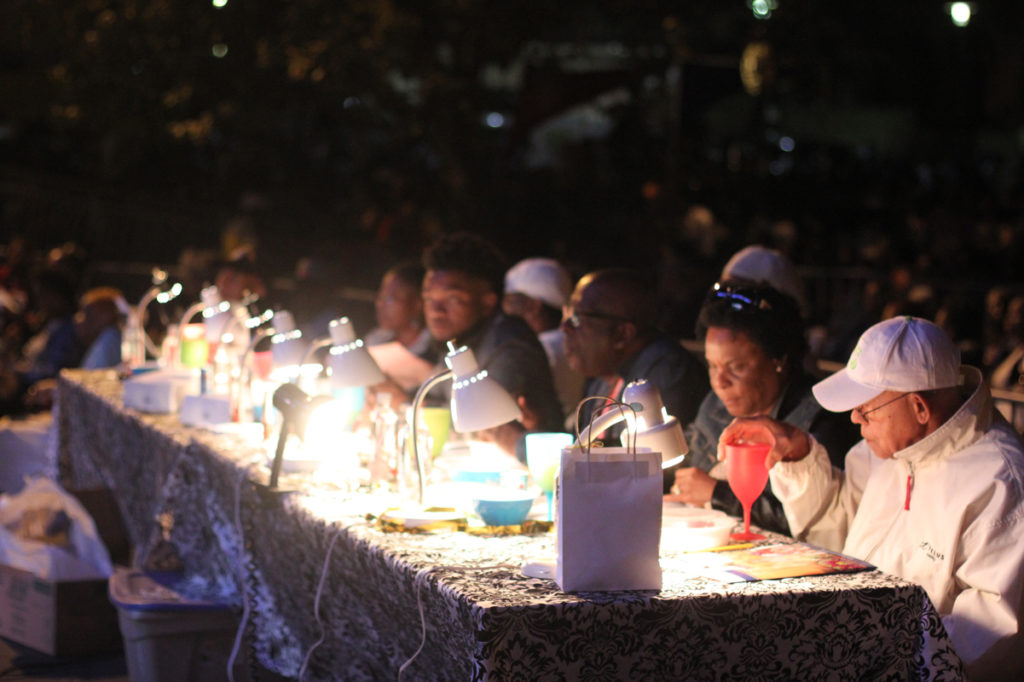 The judges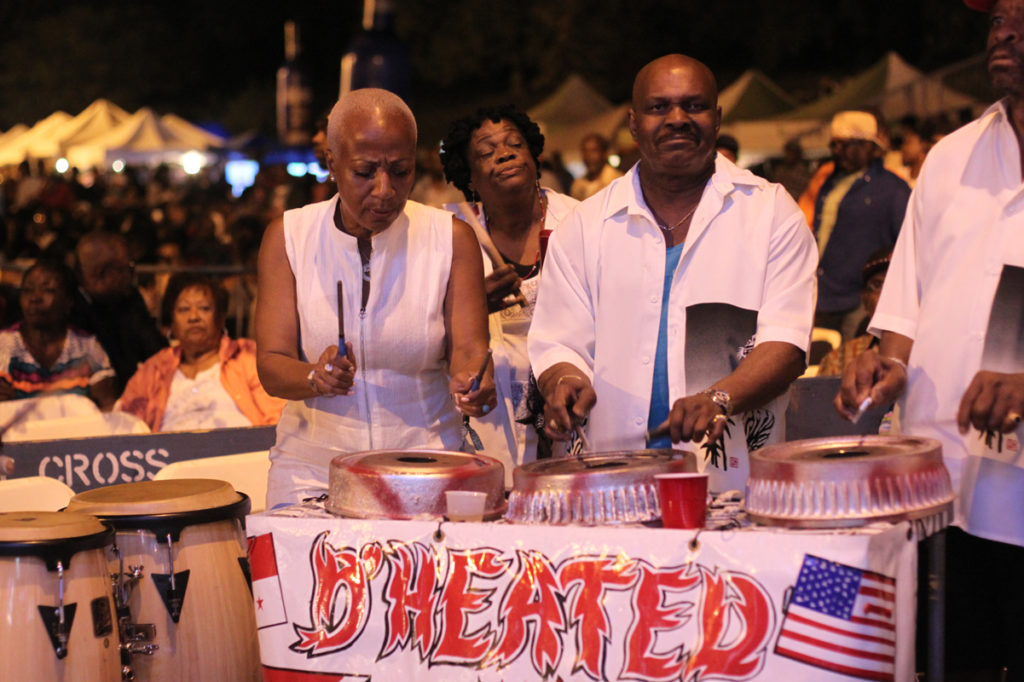 D'Heated Benchwarmers playing in between steel bands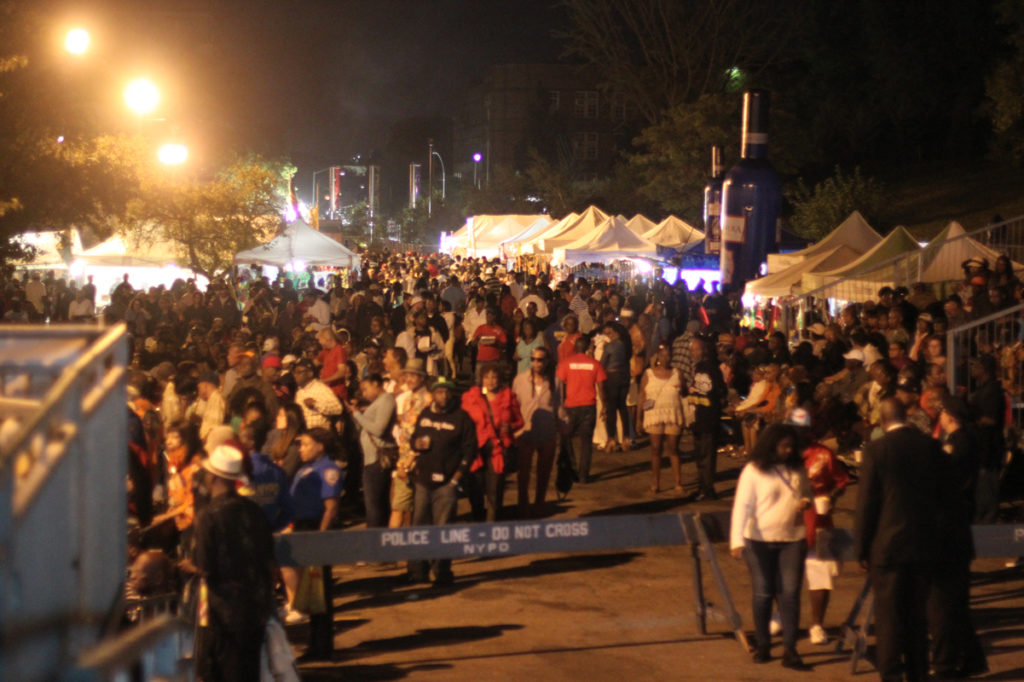 Panorama drew a huge crowd from Brooklyn, the Caribbean and beyond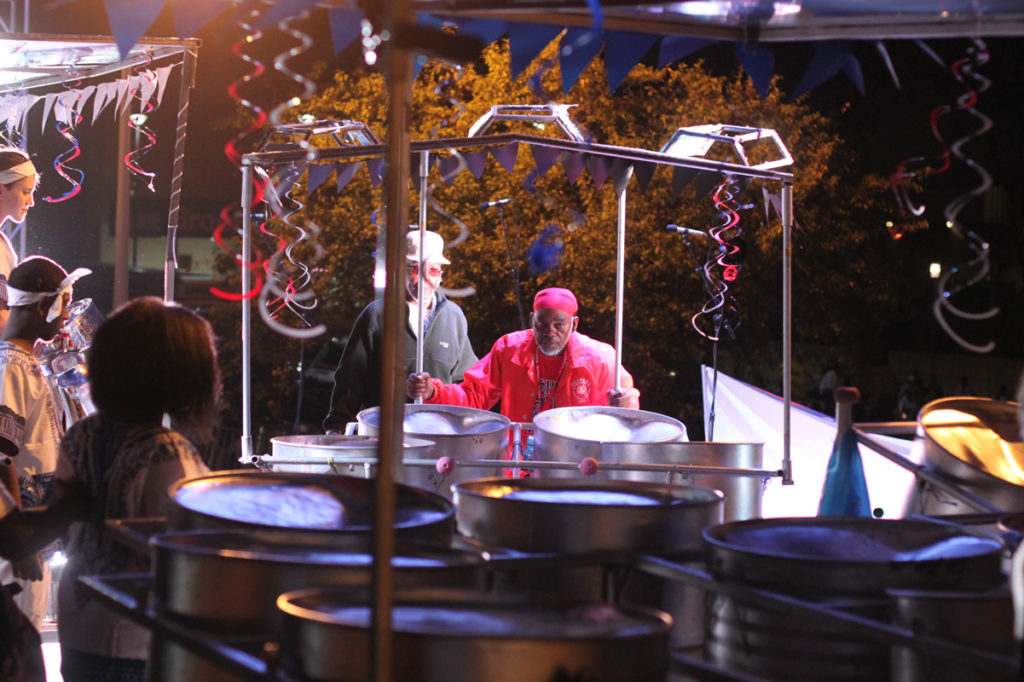 Despers Captain Wayne "Bumpy" Inniss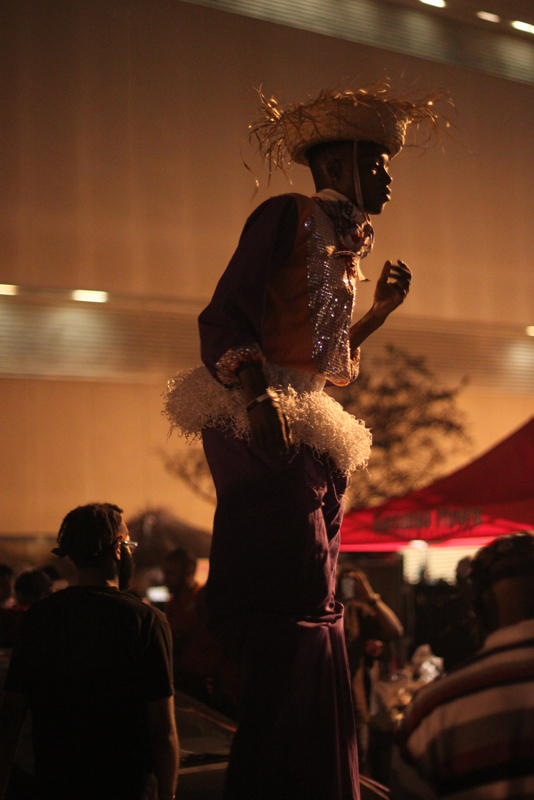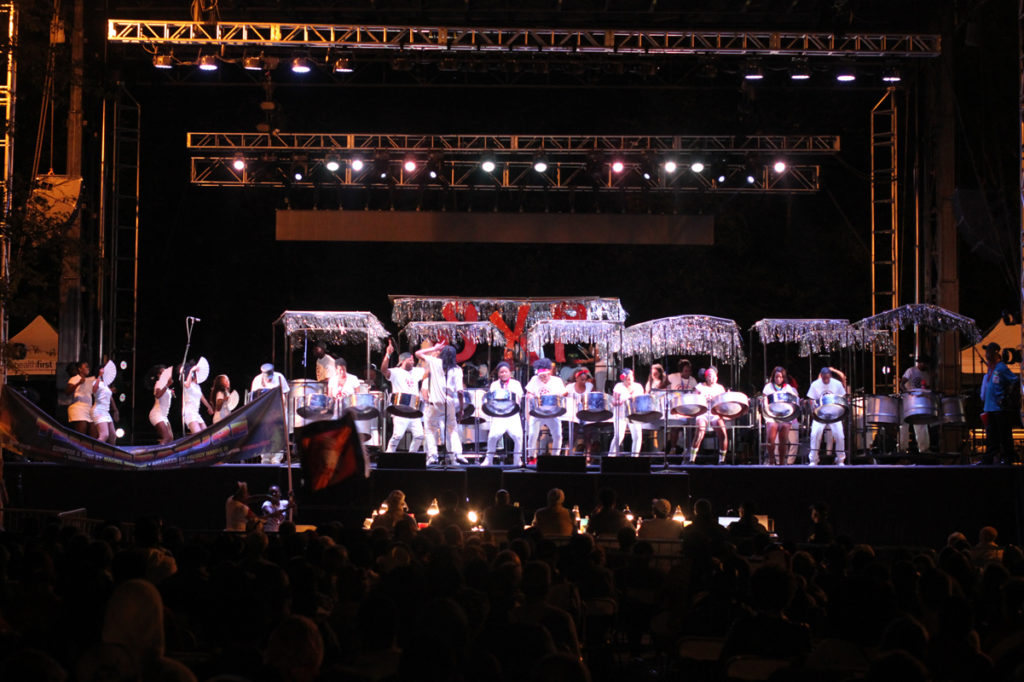 Steel-X-Plosion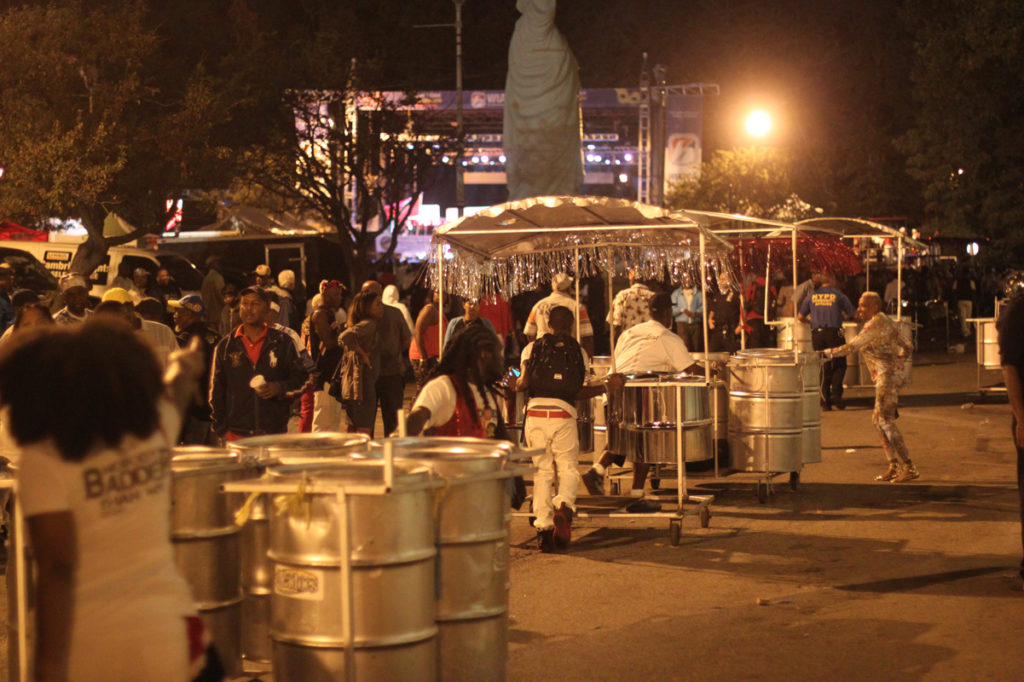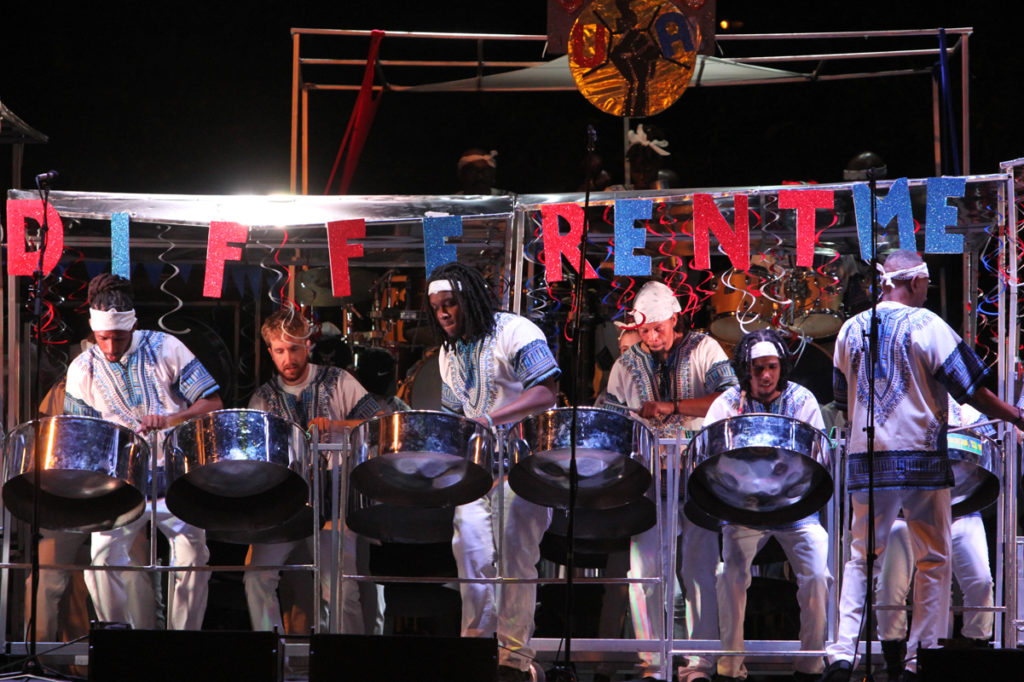 Despers USA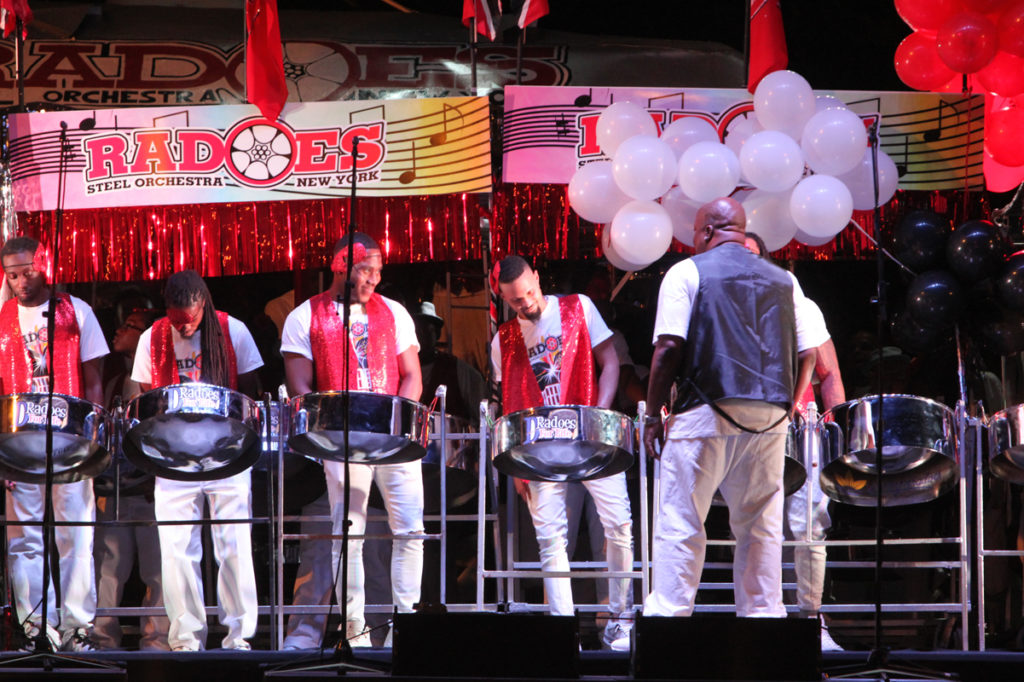 Radoes Steel Orchestra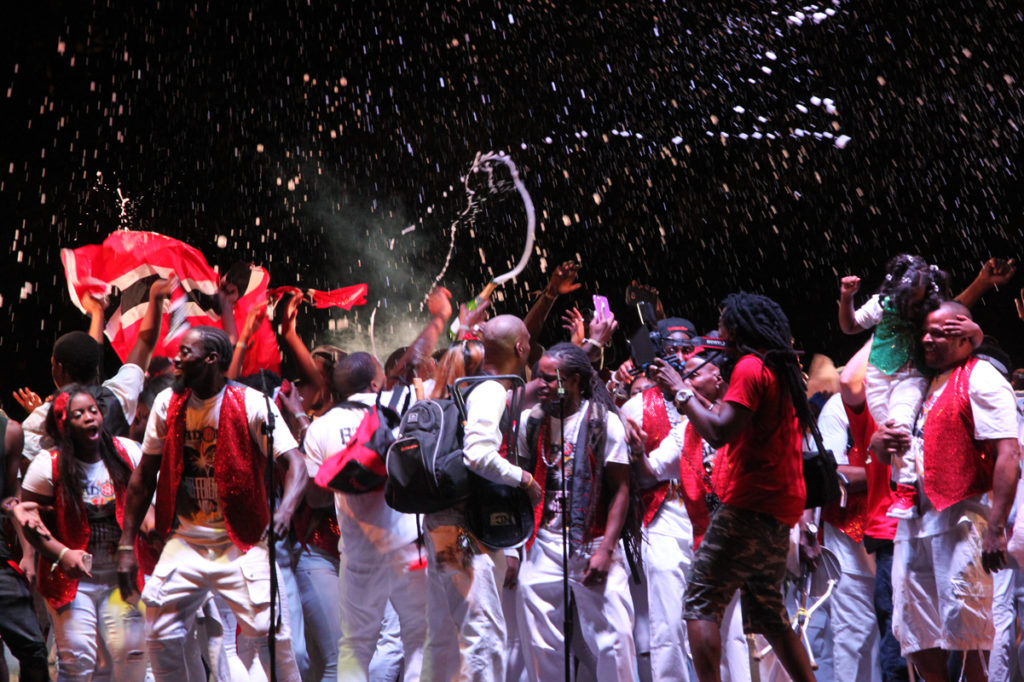 Radoes celebrates their third Panorama victory in a row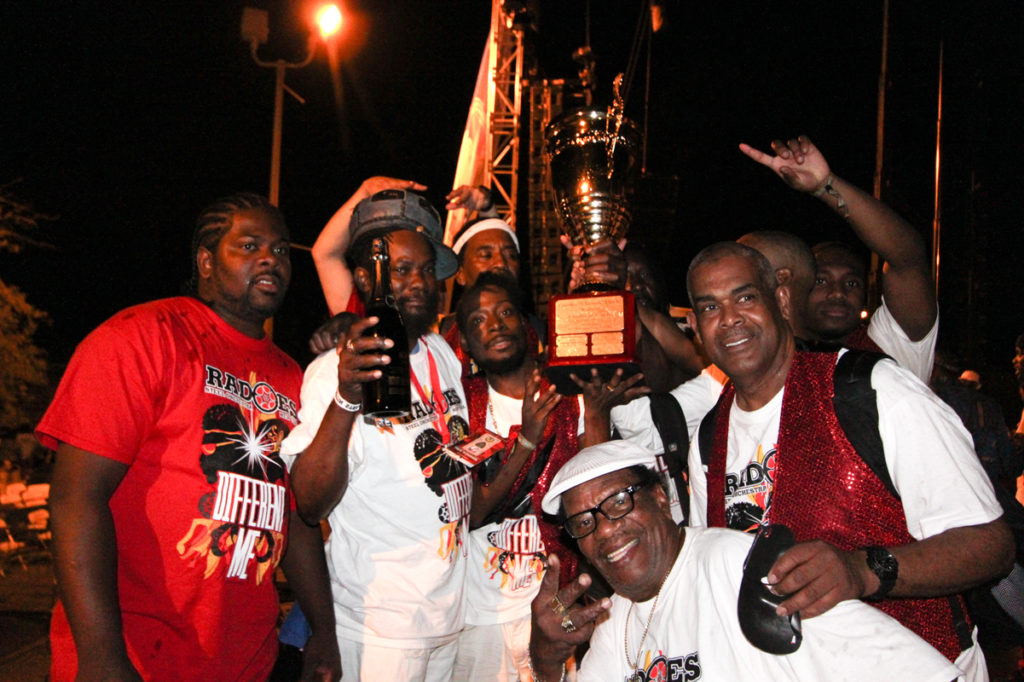 Radoes and their Panorama trophy. Captain Junior "Mann" Samuel holds the champagne.