Photo Essay: Youssou N'Dour and Yacouba Sissoko
The BRIC Celebrate Brooklyn! Festival is one of the shining stars of New York's live summer music landscape, bringing a world of music and dance to the Prospect Park Bandshell every summer for nearly 40 years. This summer, we saw a phenomenal spread of performances: the young reggae luminary Chronixx, the star Malian couple Amadou and Mariam, the long-time Haitian compas band Tabou Combo, the inimitable Mexican singer Lila Downs and so much more. To close out the 2017 summer season, Prospect Park hosted two masterful West African artists: New York-based Malian kora player Yacouba Sissoko and legendary Senegalese singer Youssou N'Dour.
Yacouba Sissoko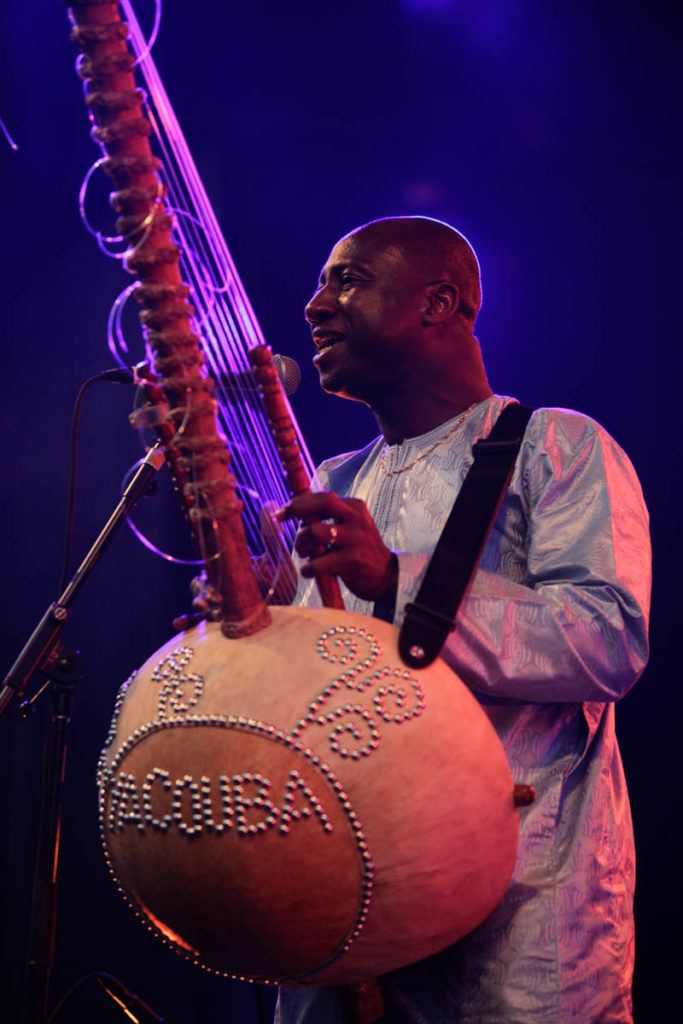 Yacouba Sissoko on kora
Although he doesn't enjoy the world-renowned name recognition of Youssou N'Dour, Sissoko is a virtuoso, regarded as one of the best living in the United States. He's a first-choice kora player, having played at jazz festivals around the U.S., at events around New York–including at the United Nations–and with the hip-hop legend Lauryn Hill. He brought his magnificent complex fingerwork to the stage at Prospect Park, joined by Boubacar Diabate on djembe and Manfa Diabate on ngoni.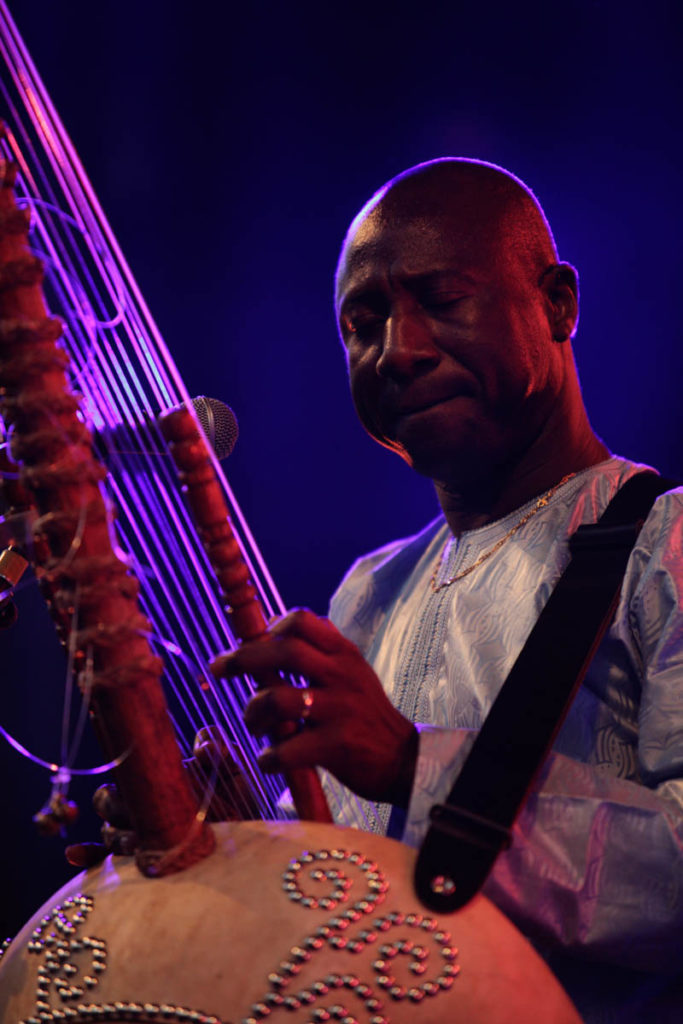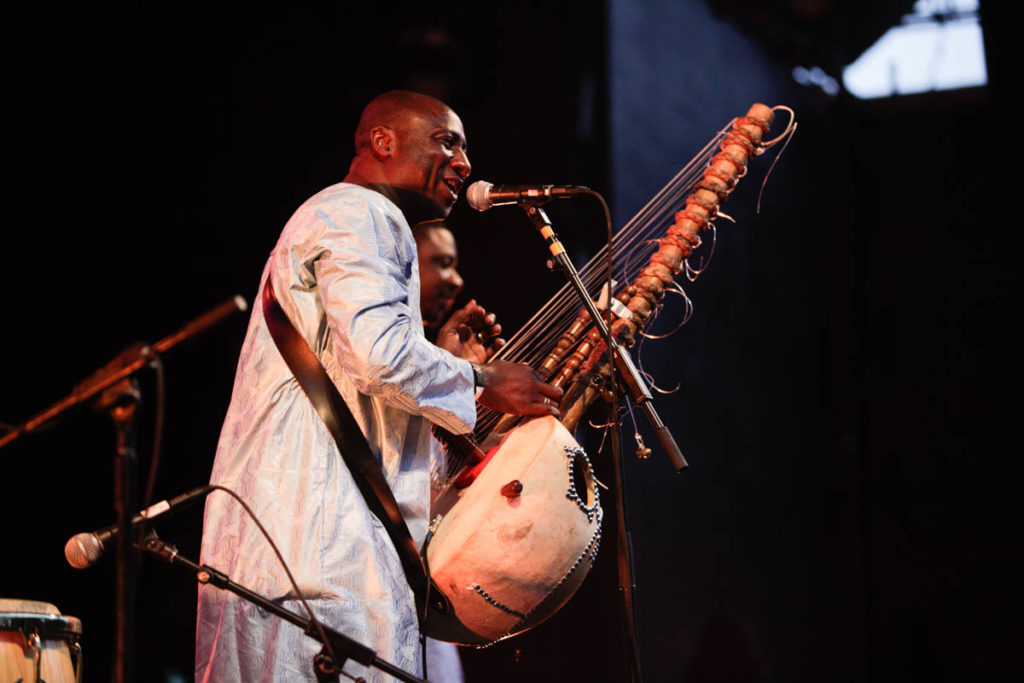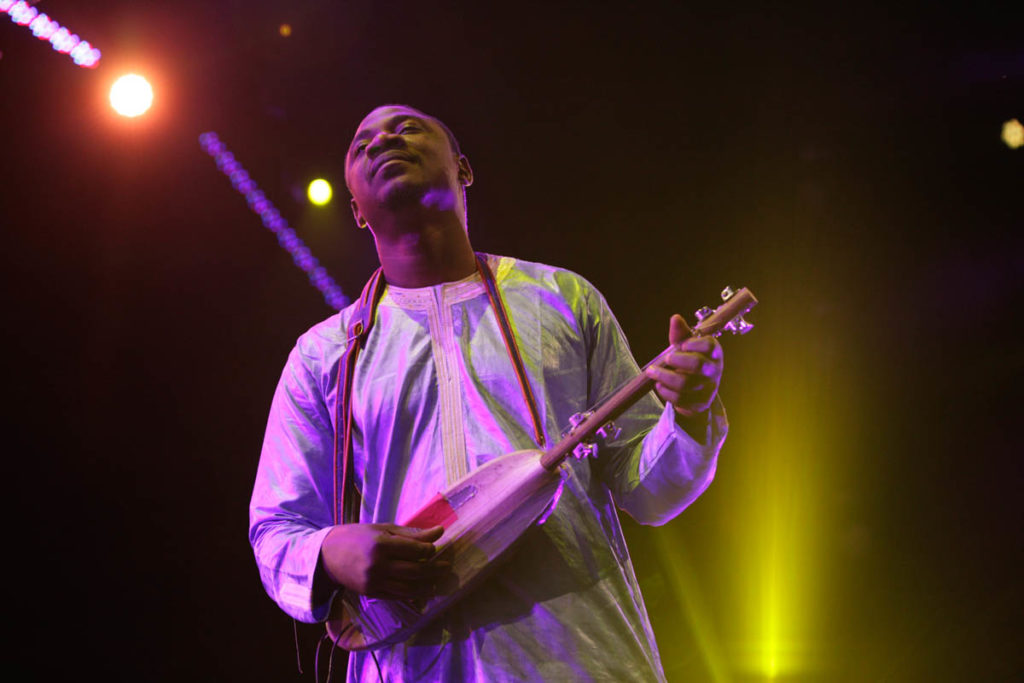 Manfa Diabate on ngoni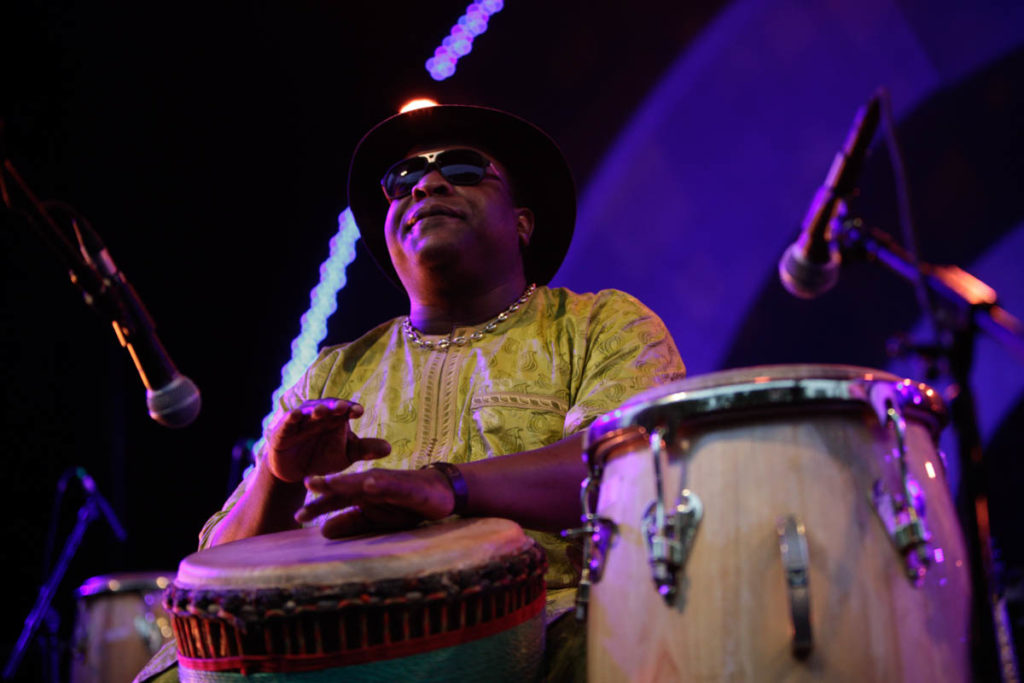 Boubacar Diabate on djembe
Sissoko played songs from Mali's deep djeli (griot) tradition, as well as some compositions of his own, such as a song that calls out those in power to leave behind greed and consider the lives of the people. Boubacar Diabate showed off his djembe chops with a few spectacular, explosive solos. Sissoko recently released a debut album, Siya, which you can find at his website.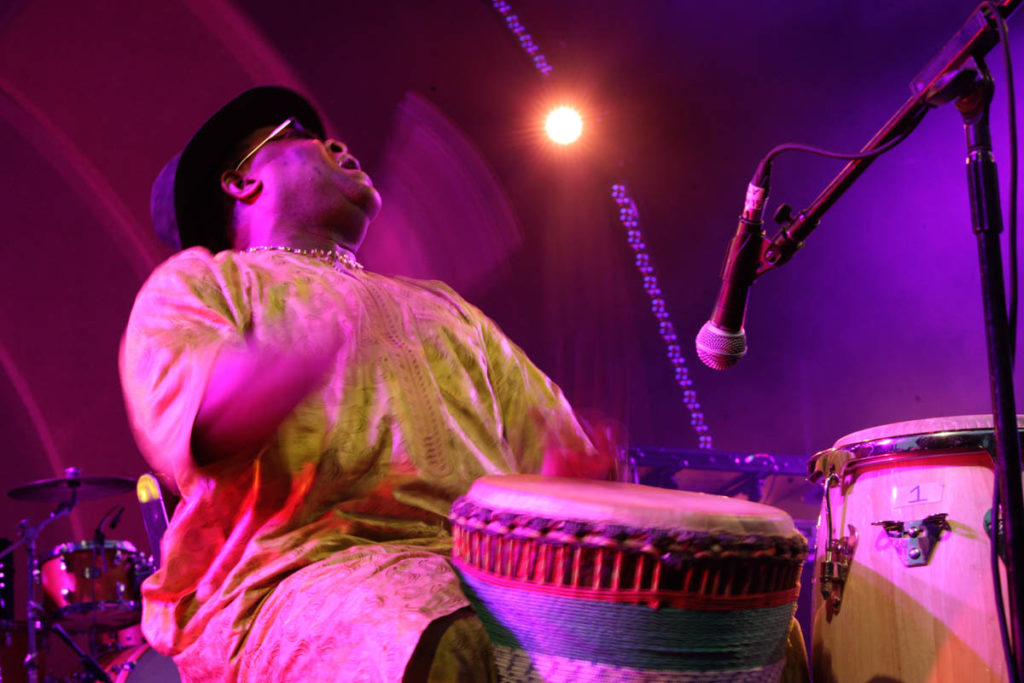 Boubacar Diabate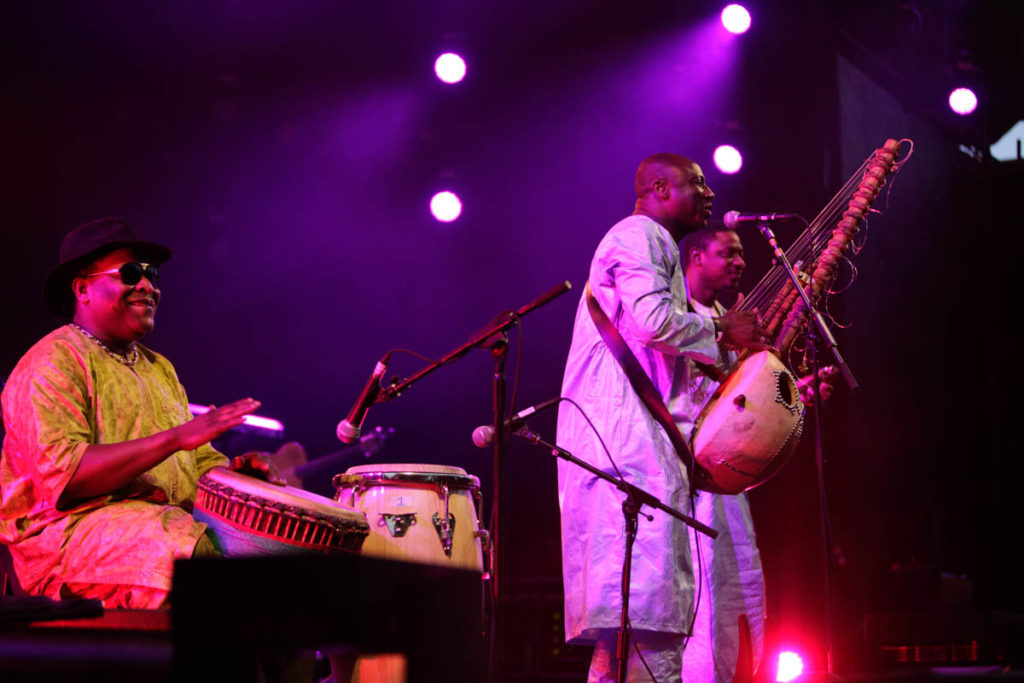 Boubacar Diabate, Yacouba Sissoko and Manfa Diabate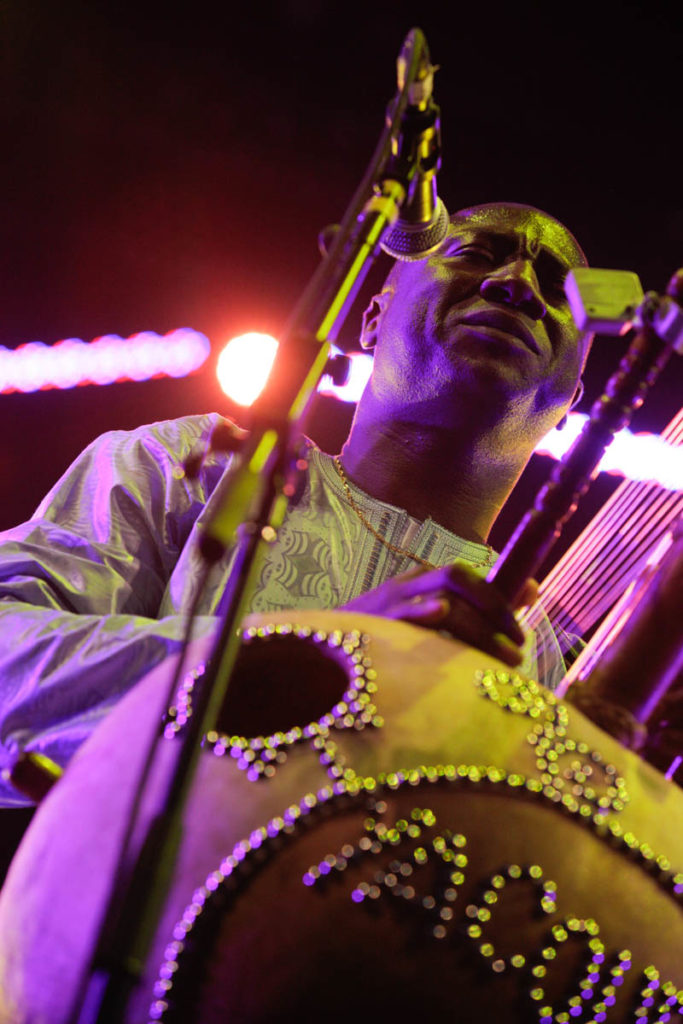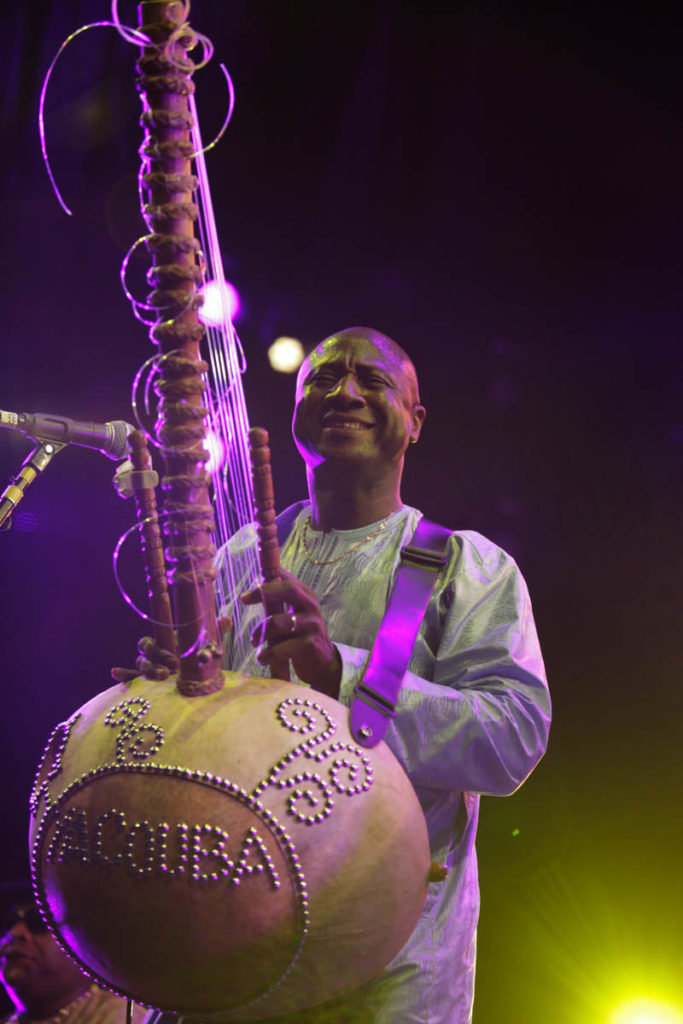 Youssou N'Dour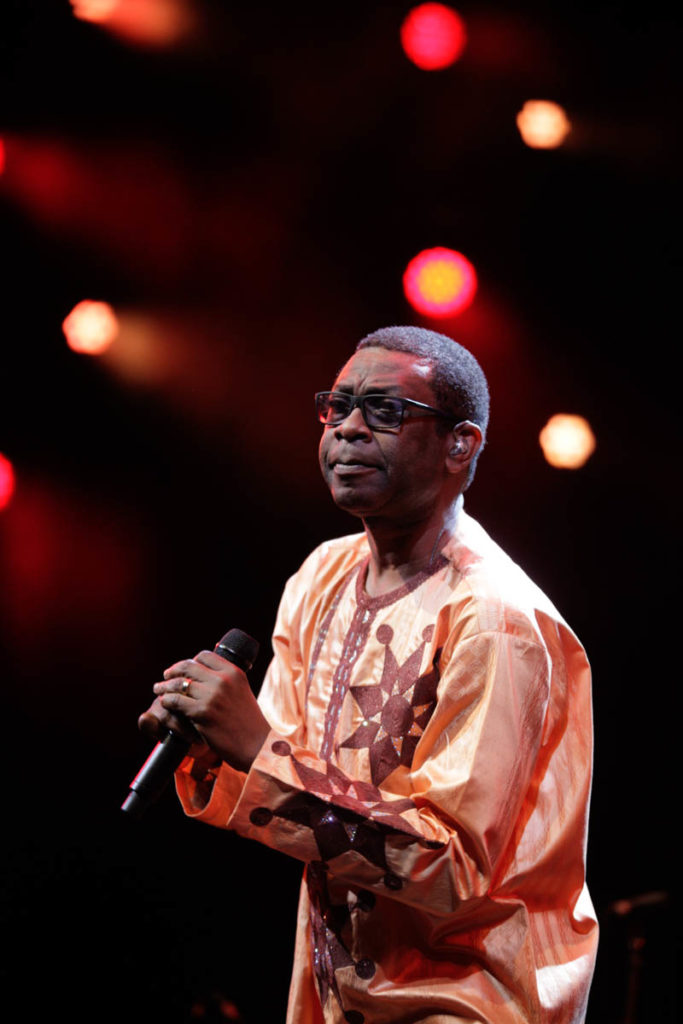 Youssou N'Dour
It's safe to say that Youssou N'Dour is the most celebrated Senegalese singer worldwide–and one of the most celebrated African singers over all. He has been pushing his singular and ever-evolving sound for more than 40 years, getting his start with his legendary Super Étoile de Dakar band. For decades, he's been prodigiously producing music weaving together Cuban rumba, jazz and the '80s New Wave pop sound with Senegal's high octane mbalax dance music. He brought it all to the stage at Prospect Park for an adoring, dancing audience.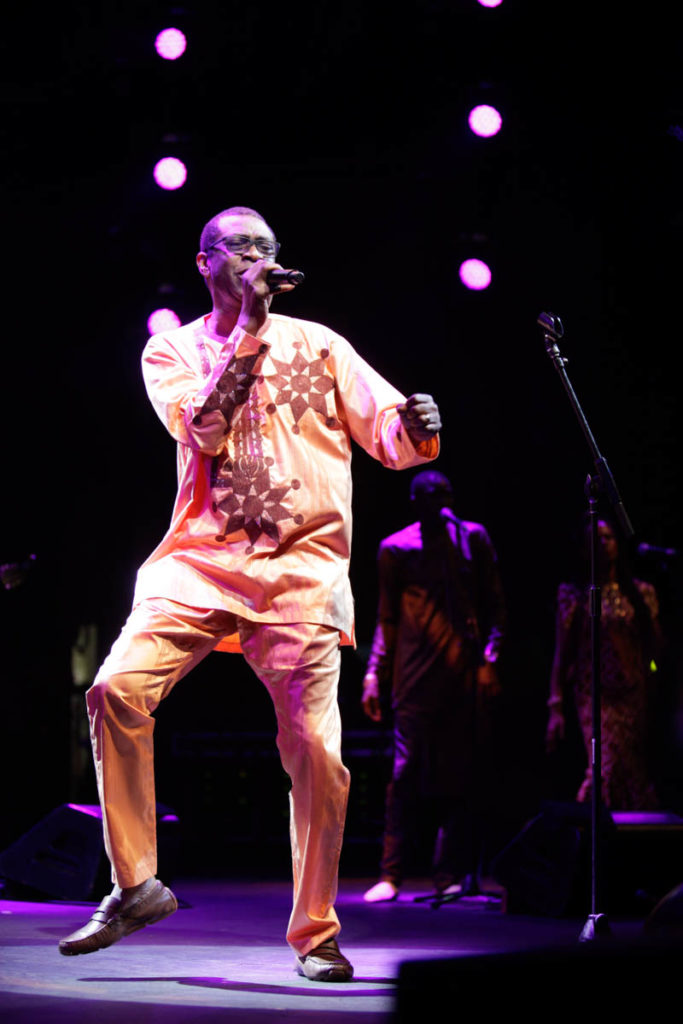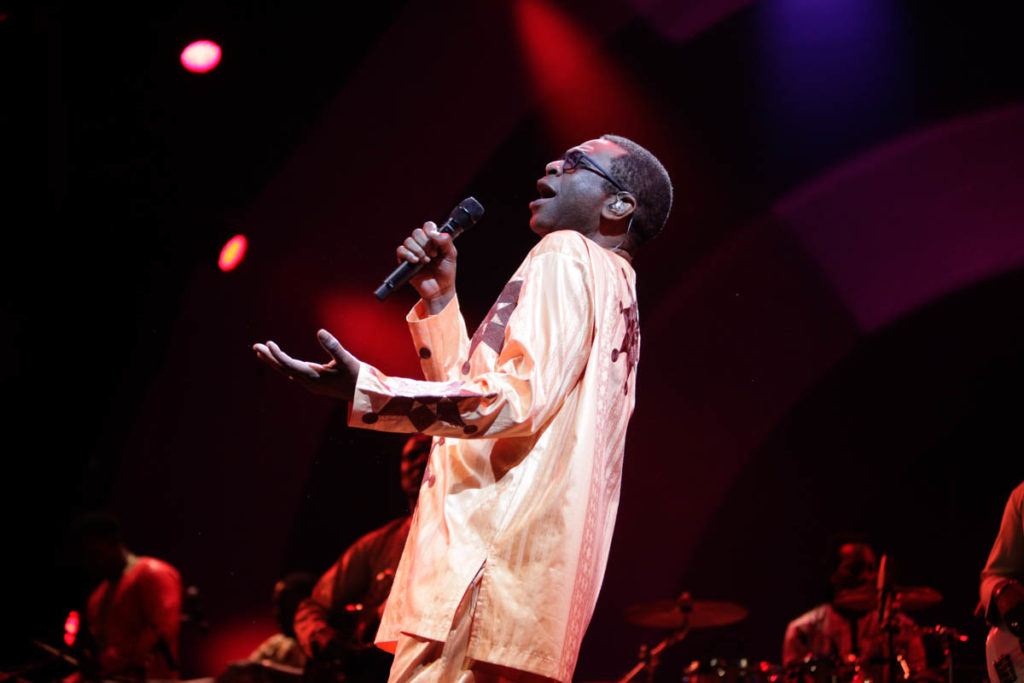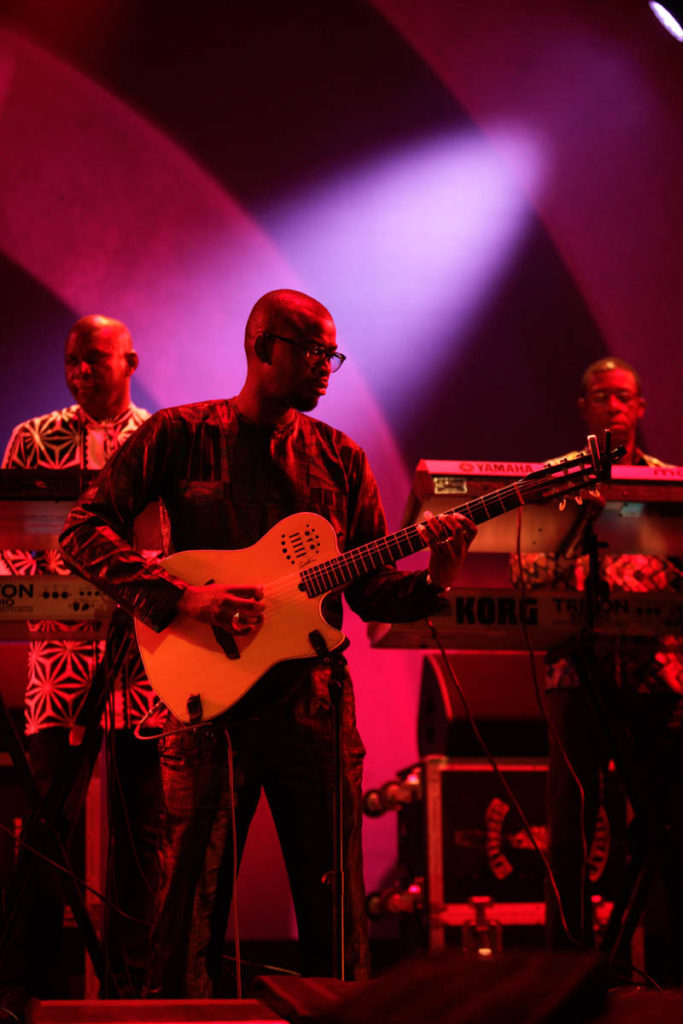 Members of Youssou N'Dour's group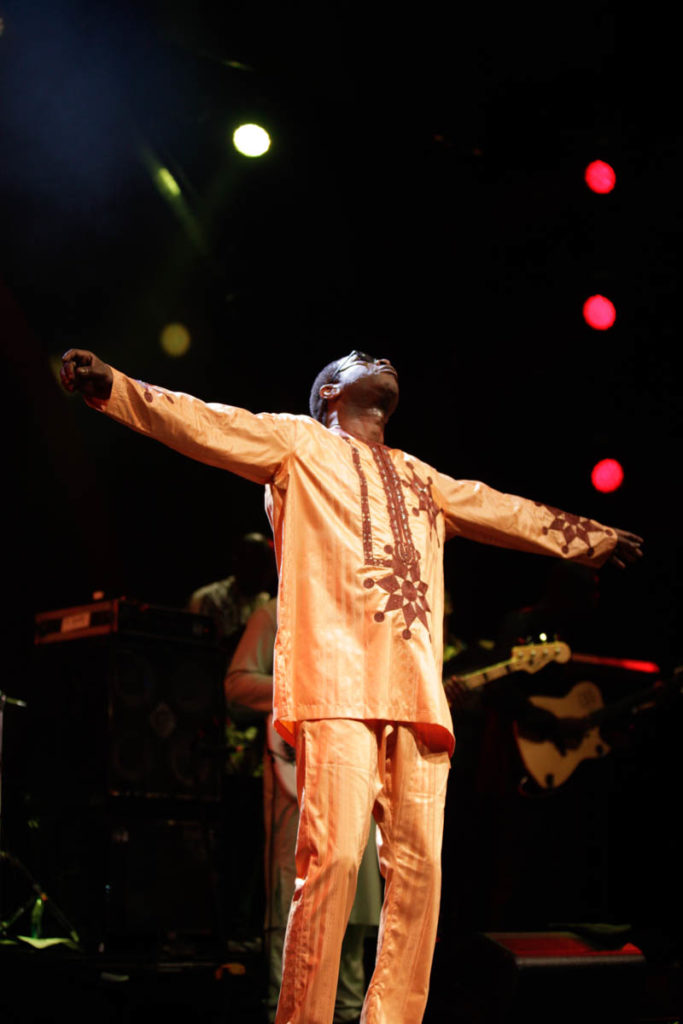 N'Dour hasn't faded a bit over the years: his unmistakeable, clear-as-a-bell tenor led the group through all the classics, like his ballad "Birima" and the poppy, driving "Set." Not only do his songs continue to wield the same power over decades, his band has continued to be powered by a couple of the group's original members. N'Dour's rhythmic wizards, Assane Thiam on tama (talking drum) and Babacar Faye on the rapid-fire sabar drums, were on stage in Brooklyn.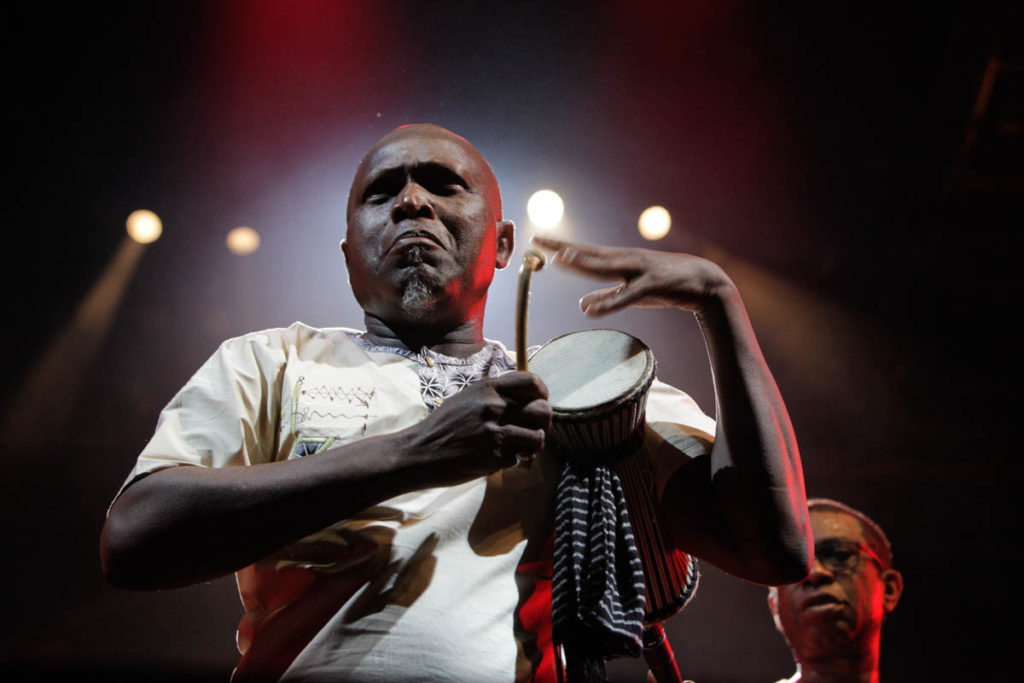 Assane Thiam on tama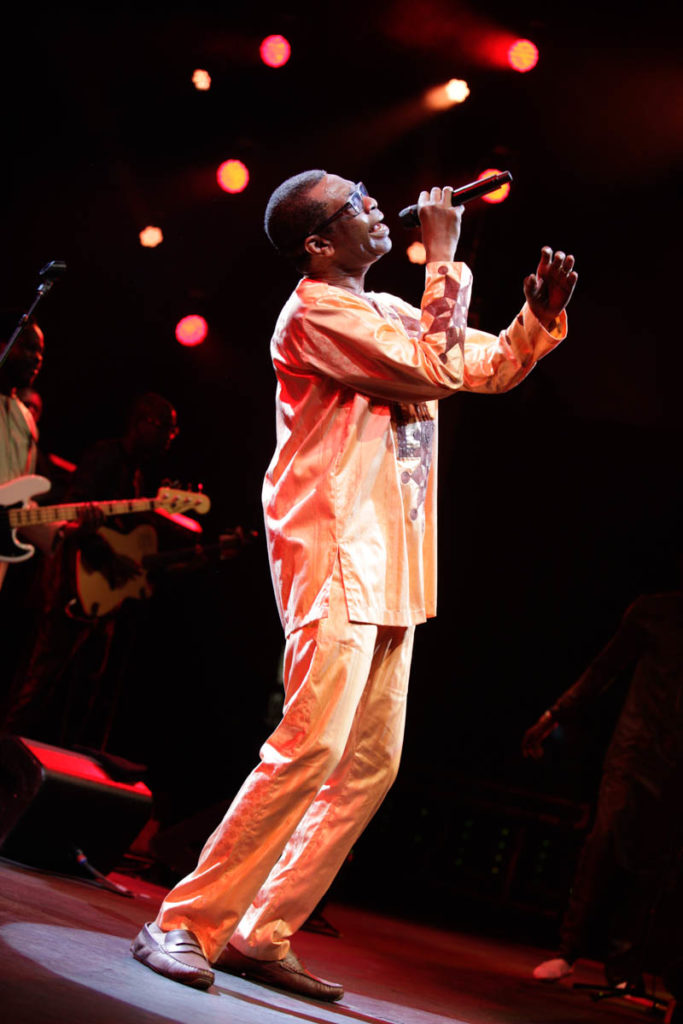 Youssou N'Dour
If the energy from N'Dour's magnificent voice and his band's tight sound weren't enough, he brought out an unbelievable mbalax dancer whose limbs moved faster and spun wider than humanly possible. It was a end-of-the-season bash that couldn't be beat and only makes us more excited for next year!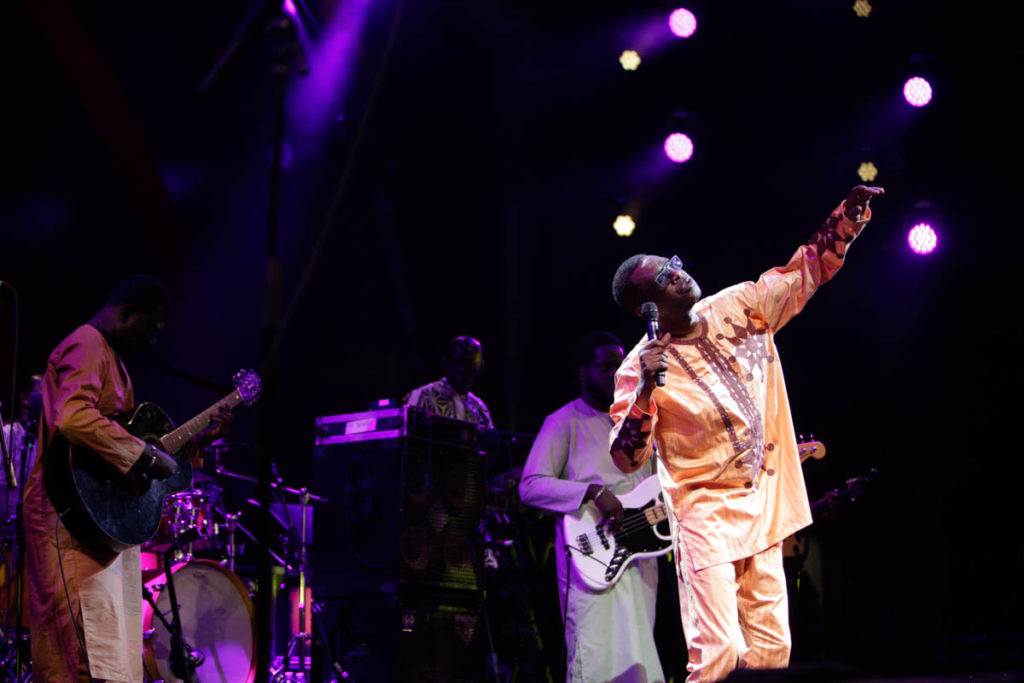 Youssou N'Dour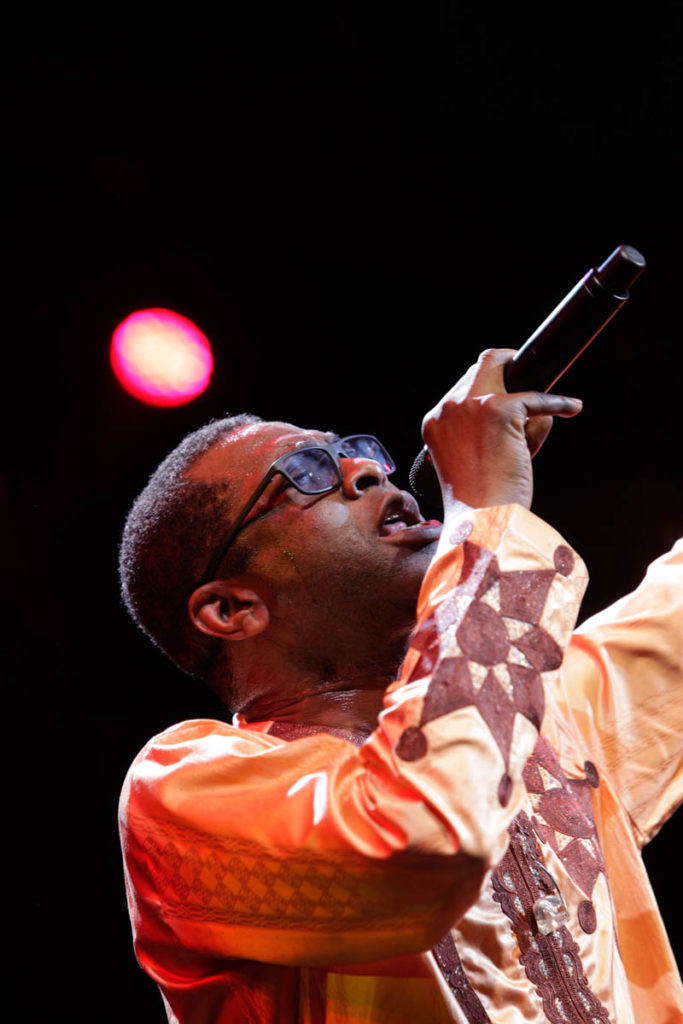 All photos by Sebastian Bouknight