Photo Essay: Eddie Palmieri and the Uprising All-Stars at (le) Poisson Rouge
Eddie Palmieri is alive and well and still a terror behind the piano. At Manhattan's (le) Poisson Rouge, Palmieri sat in with the Uprising All Stars to honor his late brother, the salsa-funk pioneer Charlie Palmieri.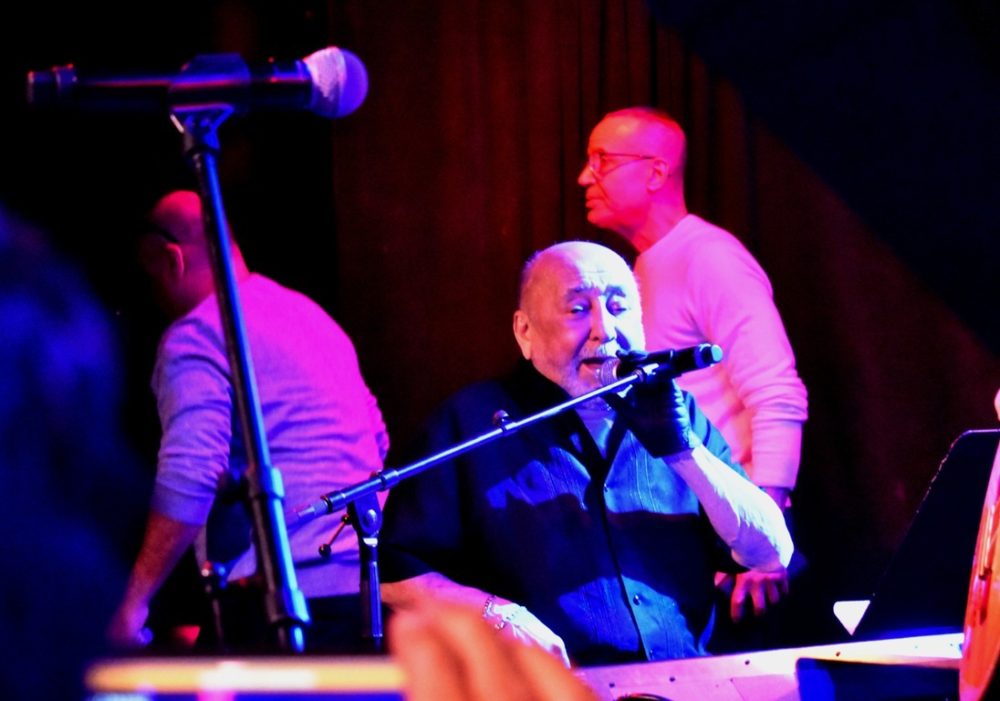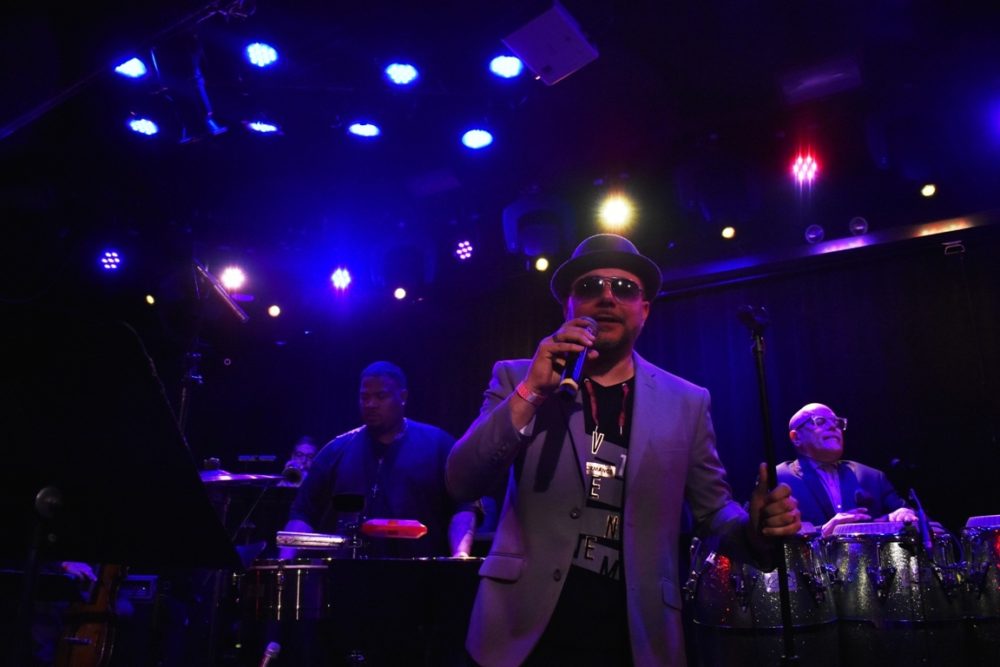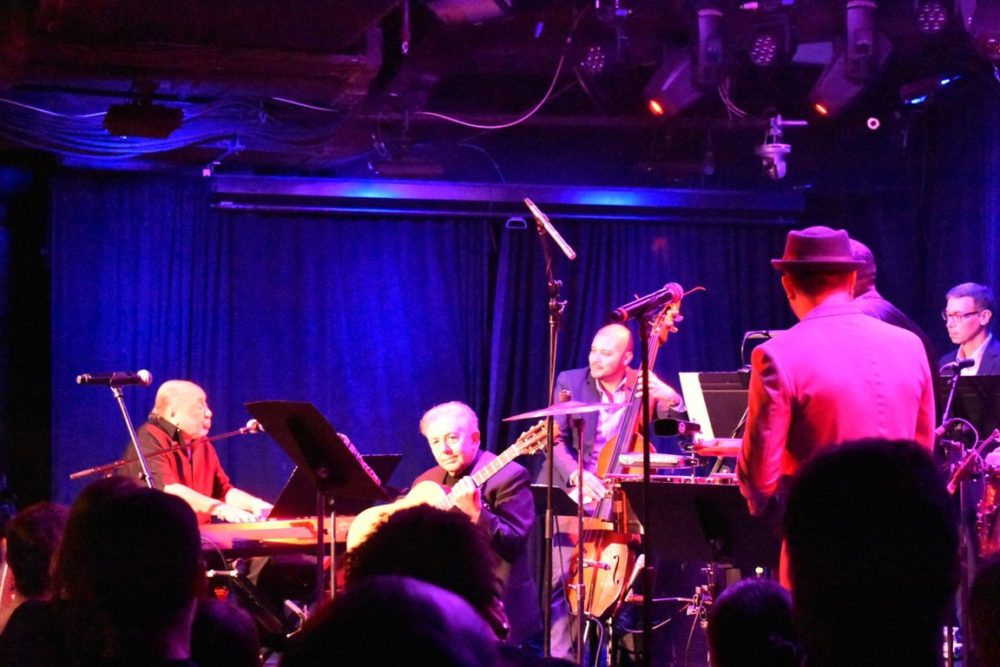 Charlie and Eddie were born 11 years apart in the Bronx, and from the '60s until Charlie's death in 1988, the Palmieri brothers were never far from the heart of Puerto Rican salsa in New York. Charlie played with Tito Puente; Eddie played with Tito Rodriguez. Charlie made hits for Alegre Records during the charanga craze; Eddie swapped out flute and strings for a pair of fierce trombones. They melded salsa with jazz and funk music, creating something beautifully Nuyorican.
As he took his gloves off behind the keyboard at LPR, Eddie spoke warmly of his big brother, calling himself "a piano player, but Charlie...Charlie was a pianist."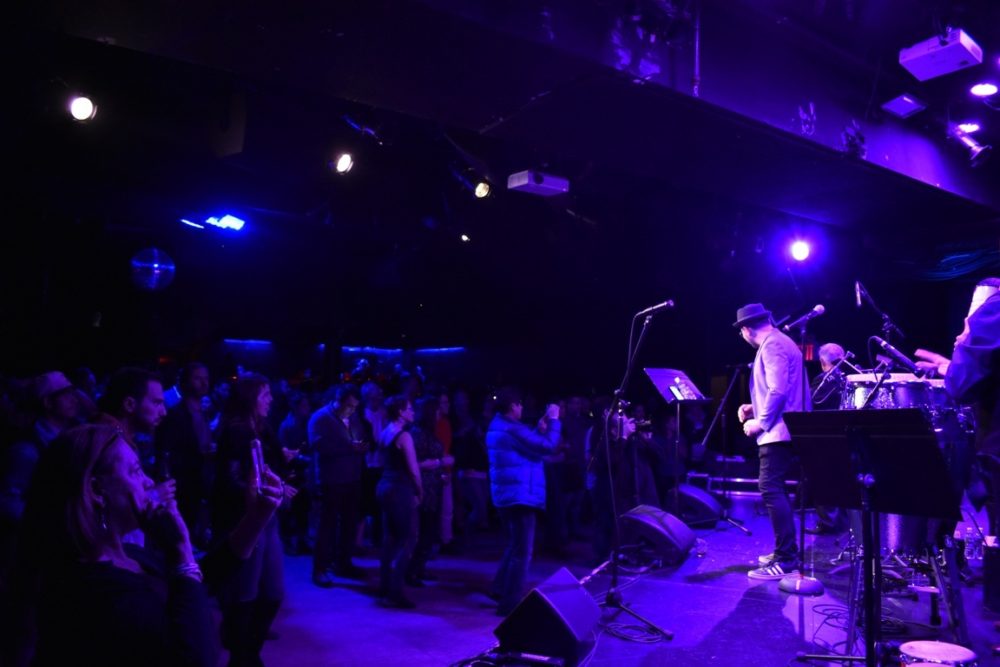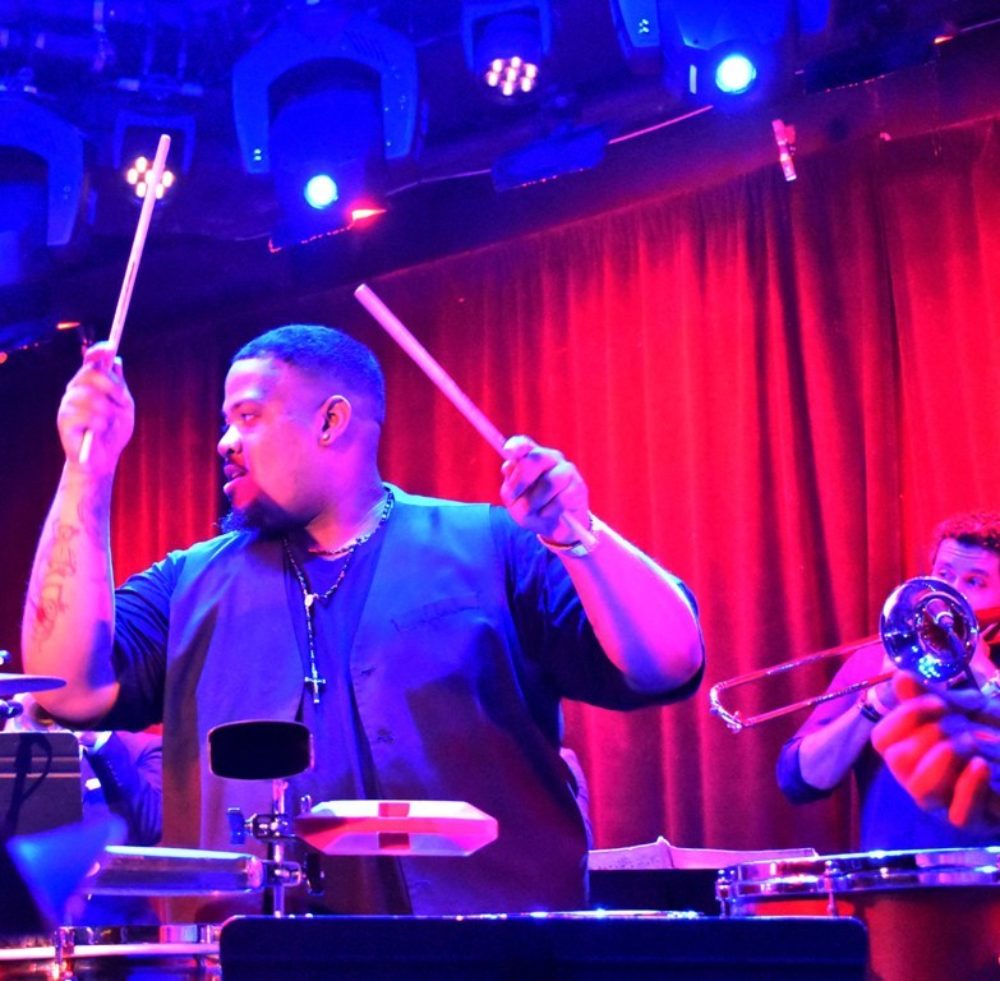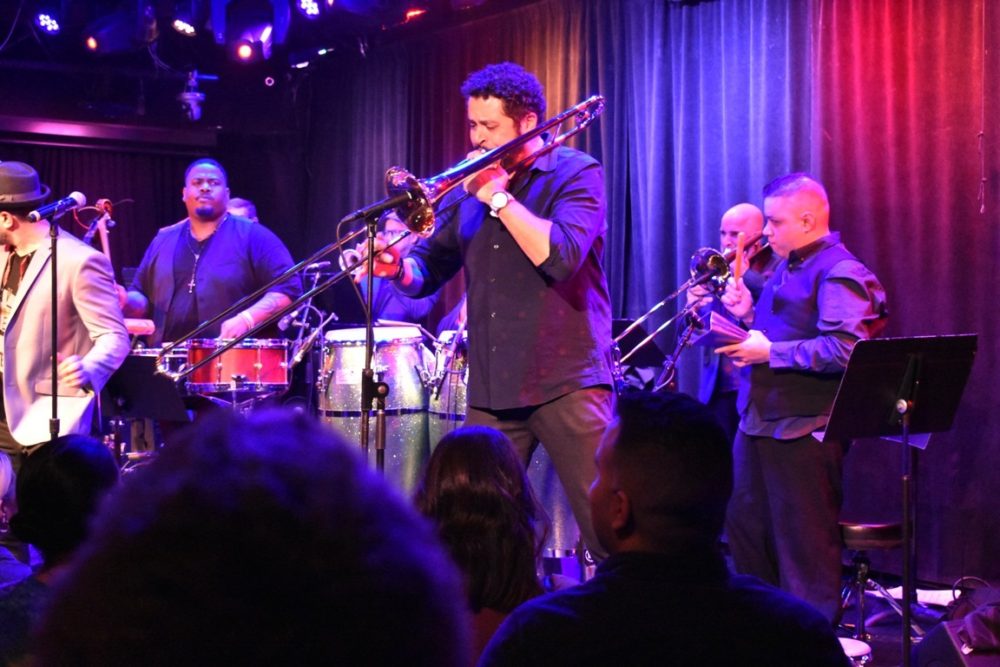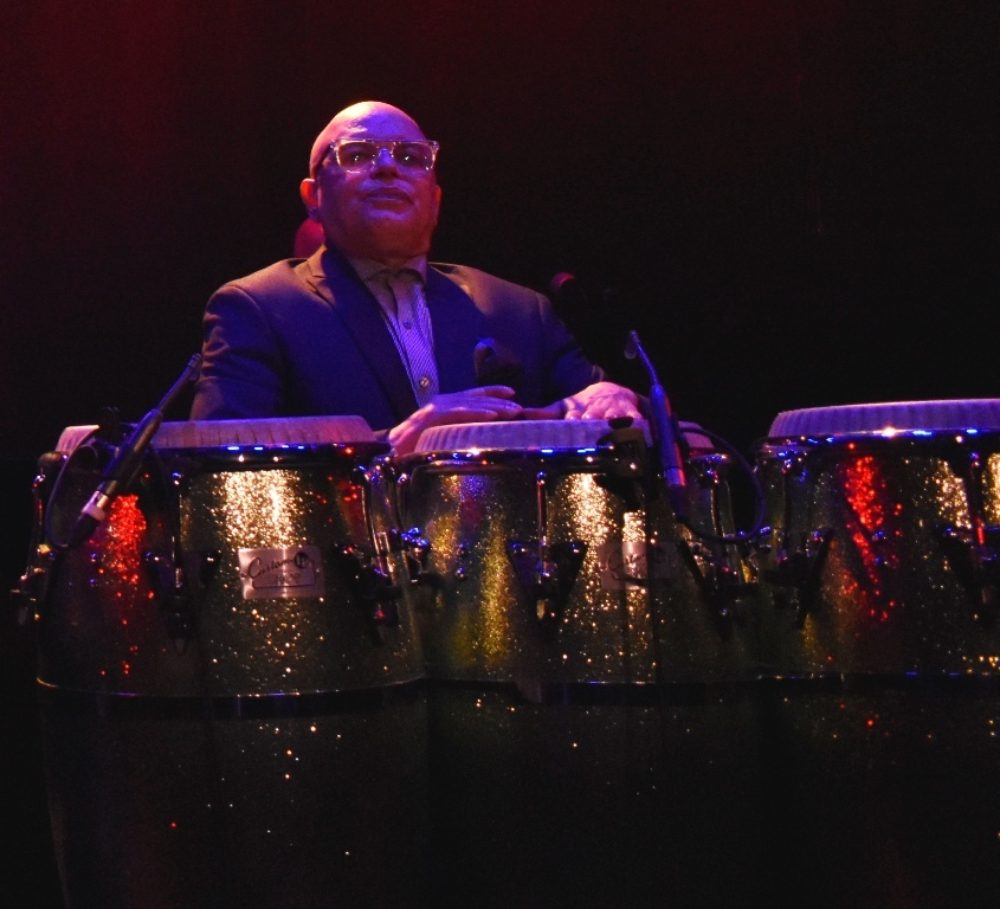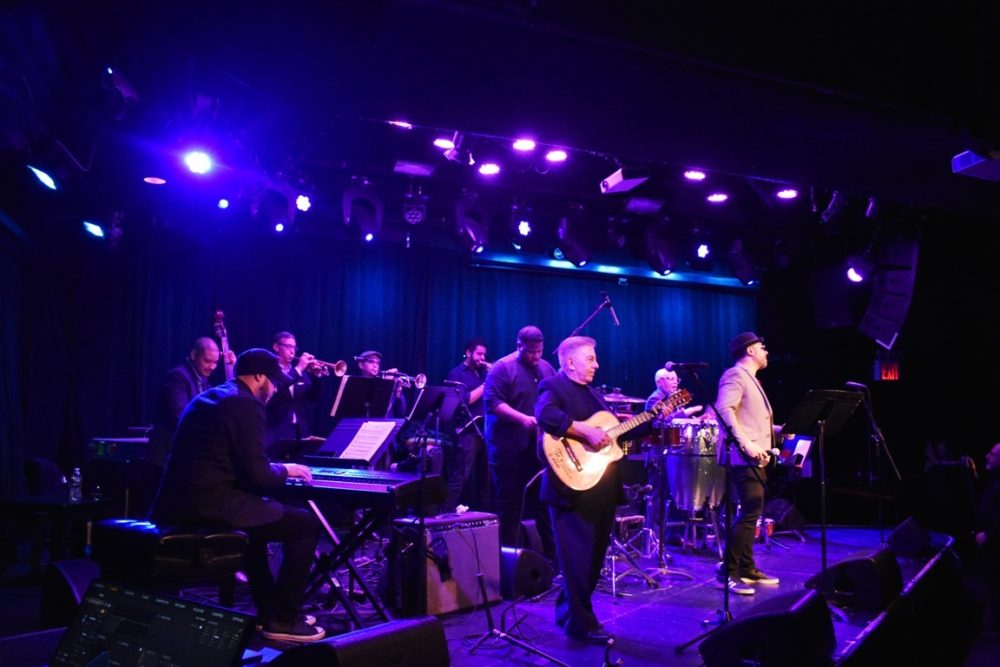 Palmieri was no stranger to the Uprising All Stars, affectionately introducing and then roasting and occasionally firing each member. Established musicians Doug Beavers and Jimmy Bosch played the trombones like there was something crammed into the end of them, and the only thing that could lodge it free was all of the lung power they could muster. Vincent "Little Johnny" Rivero anchored the congas, and Camilo Molina seemed to steer the band from behind some of the most fearsome timbale playing I've ever heard. Actor and singer Quique Gonzalez was on lead vocals and was the de facto lead dancer, although behind him, the group seemed continually to sway and step as one.
Modesty aside, Eddie Palmieri is a piano player who knows the piano is a percussion instrument and is determined to share this news with the world.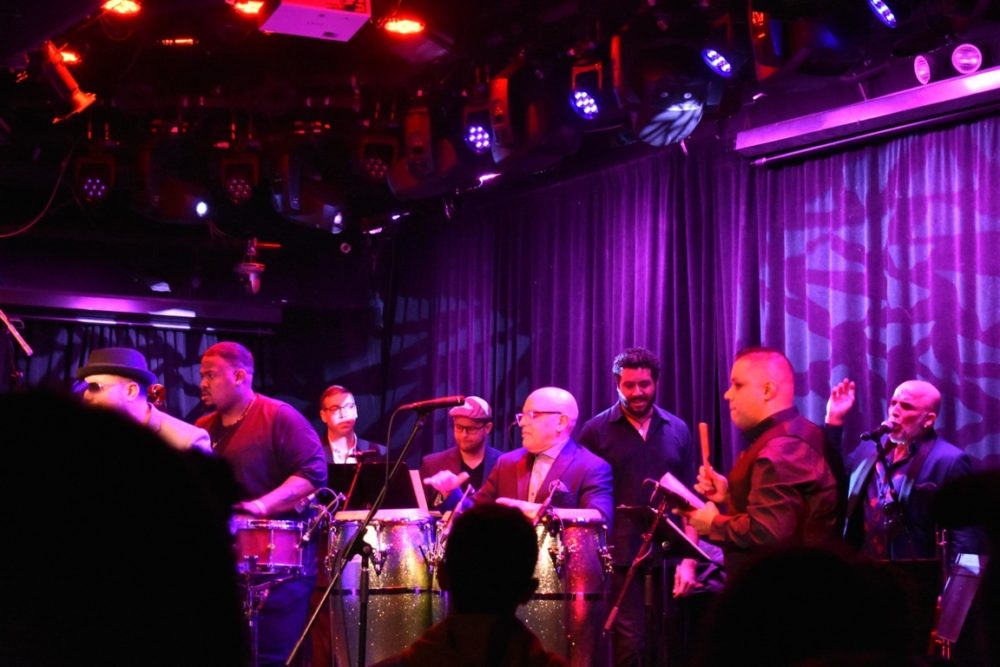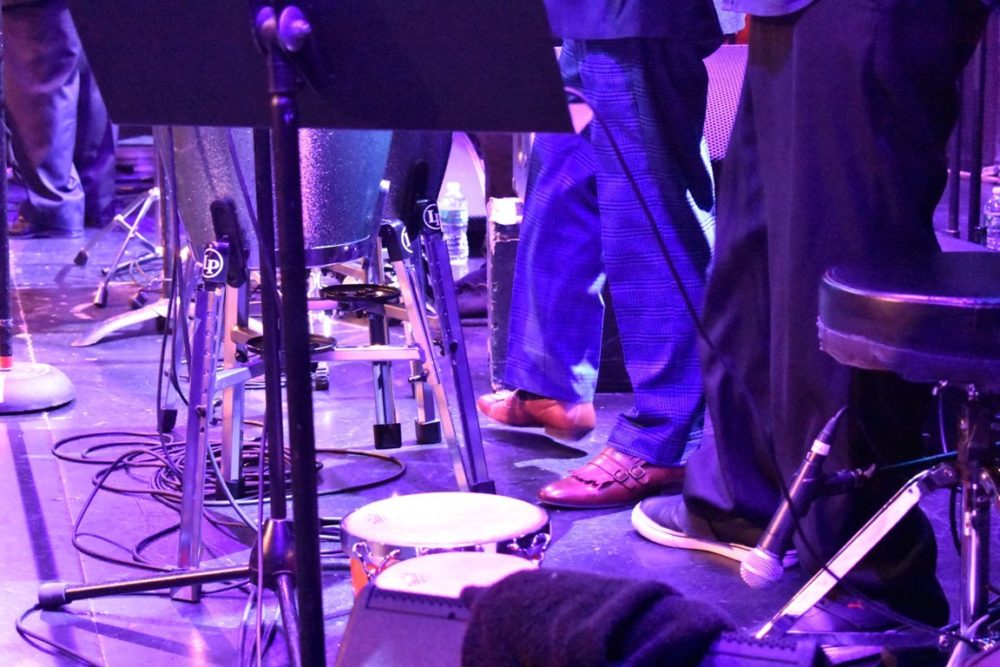 Music moves on a few axes and as dance music, salsa has a fairly locked rhythm, and most Eddie Palmieri songs have a pretty rigid harmonic structure. This frees up Palmieri's solos to wring the melody like it's a wet towel, notes pouring up and down the piano. Tight dissonance winds until finally exploding open into major key backbeat choruses. It's exciting every time.
They paid homage to Charlie Palmieri through his music, a tribute as lively and kinetic as any of his recordings. Although he's been gone since 1988, Charlie Palmieri's music lives on.