Photo Essay: Seu Jorge and Rogé, Anat Cohen and Churo Aventuroso at Town Hall
Seu Jorge may have treated Manhattan's Town Hall to the most beautiful voice in the world Thursday night. Playing with his friend Rogé, with whom he's releasing an album, Jorge purred and rumbled and soulfully called to an enthralled, packed house.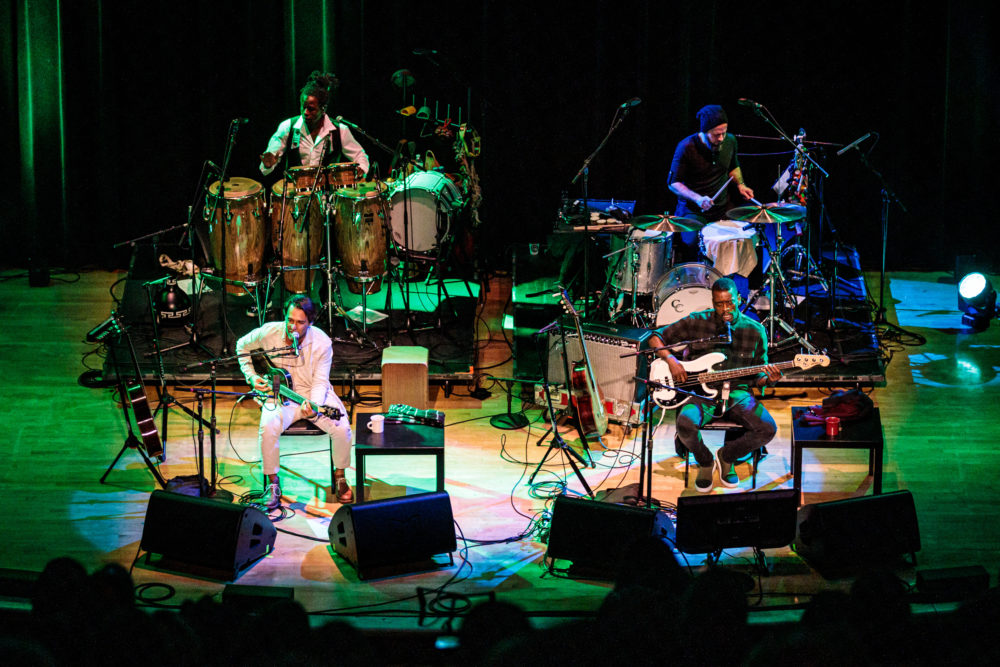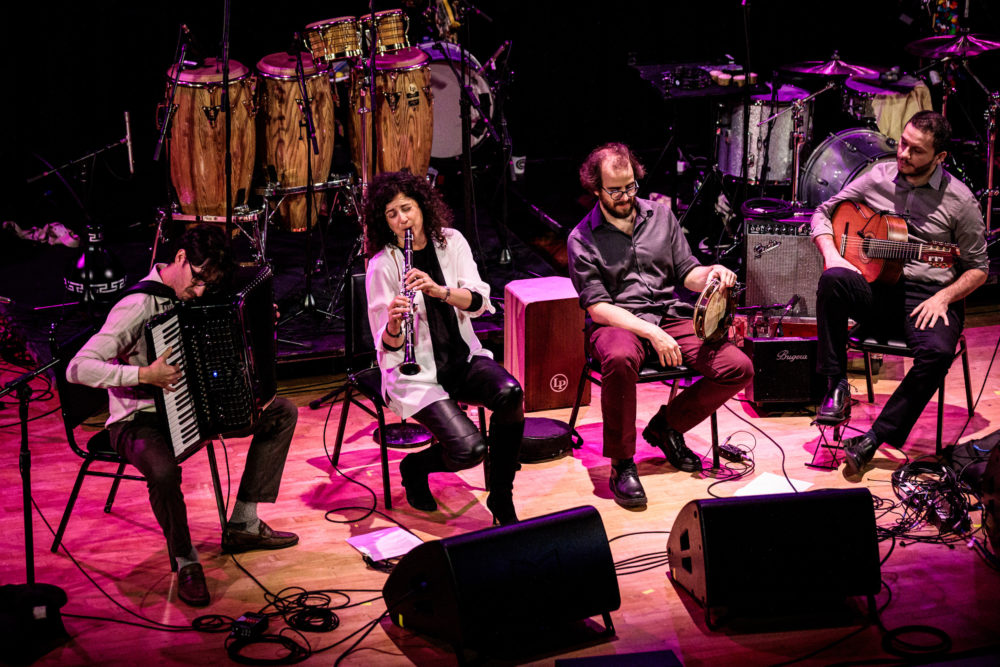 Anat Cohen and Choro Aventuroso started the evening off with a playful sampling of Brazilian style, mostly choro as the name and instruments imply—accordion, clarinet, pandeiro and seven-string guitar. Though intricate and musically sophisticated, choro at its best sounds playful, and the players seemed to be having a blast, trading towering solos between clarinet and accordion, while Sergio Krakowsi, who was featured on our "Bolsonaro Is and Isn't" Afropop CloseUp, evoked whole percussion ensembles with just his pandeiro.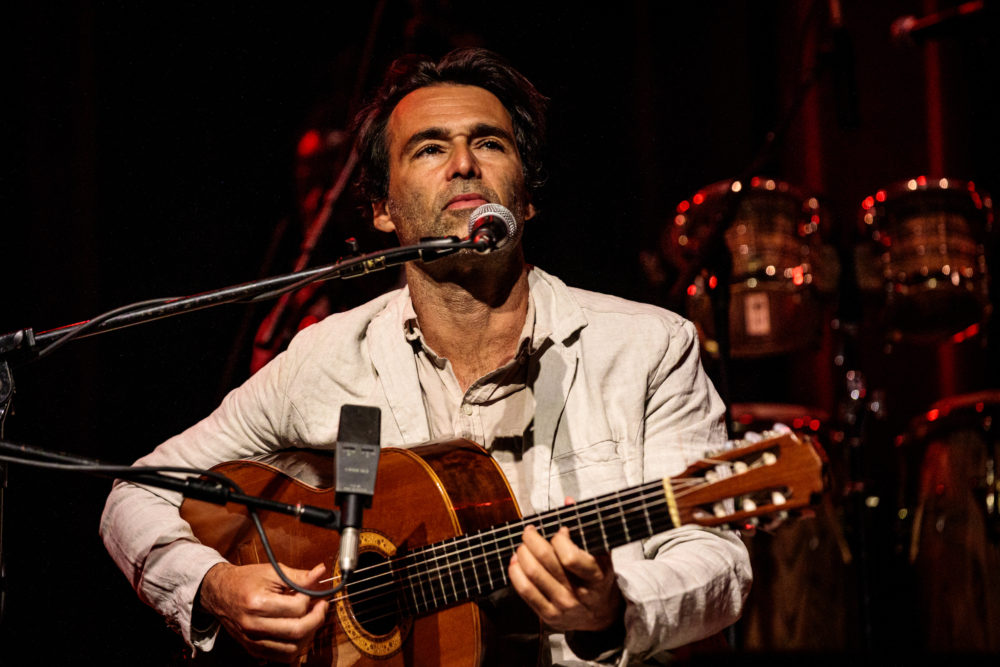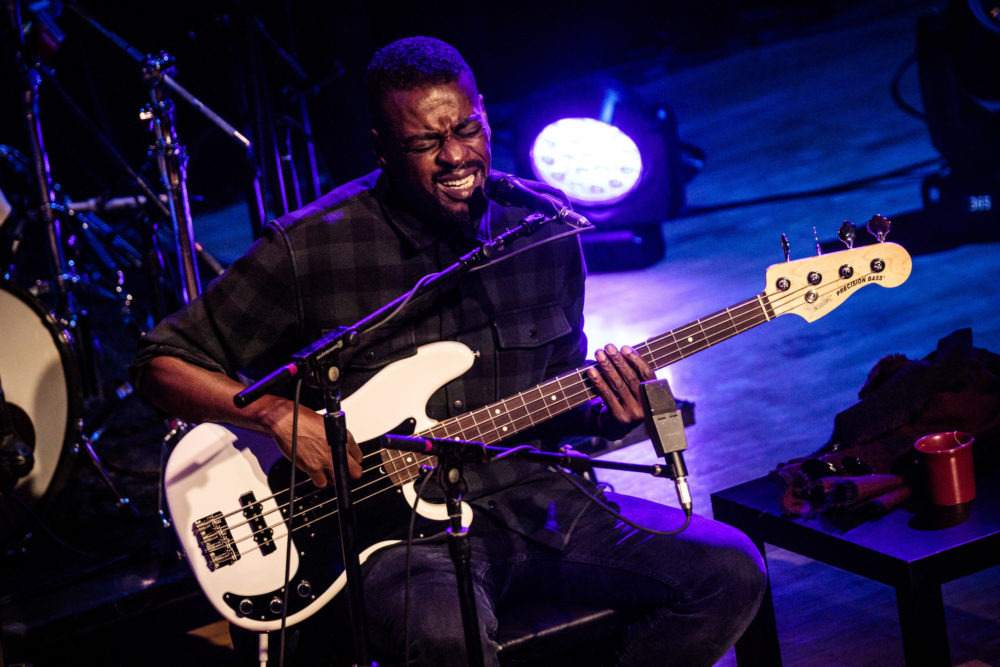 Then on to Seu Jorge and Rogé. After 25 years of friendship, they have recorded together for the first time: a whirlwind, four-day, direct-to-disc session in the Netherlands. Rogé played the tenor Caetano Veloso to Jorge's baritone Gilberto Gil, trading instruments and proving worthy heirs to their MPB forebears. Although nominated for a Latin Grammy, Rogé is probably less known in America, but his fleet guitar playing, particularly on the songs he played solo, had the crowd eating from the palm of his hand.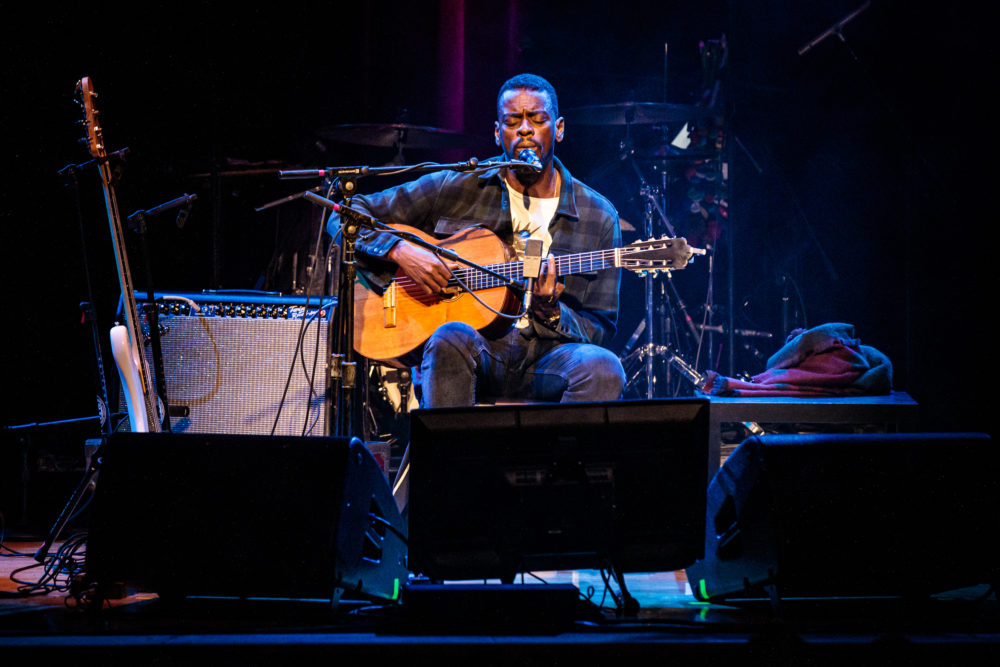 To judge from the peals of laughter at their Portuguese stage banter, there were quite a few Brazilians in the house at Town Hall. But most American audiences probably know Seu Jorge best from his acting career—as "Knockout Ned" in City of God, and as the bossa nova Bowie adapter in Wes Anderson's Life Aquatic. Jorge indulged the crowd with a solo performance of (his version of) "Oh You Pretty Things," and lovingly dedicated "Life on Mars" to a friend who had just died, and then to the whole crowd.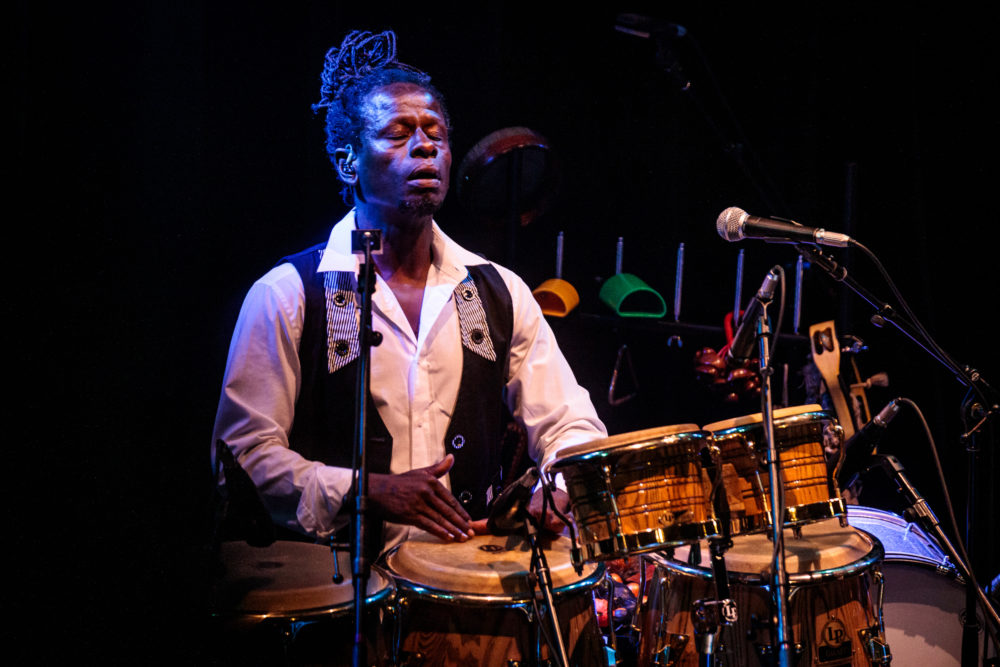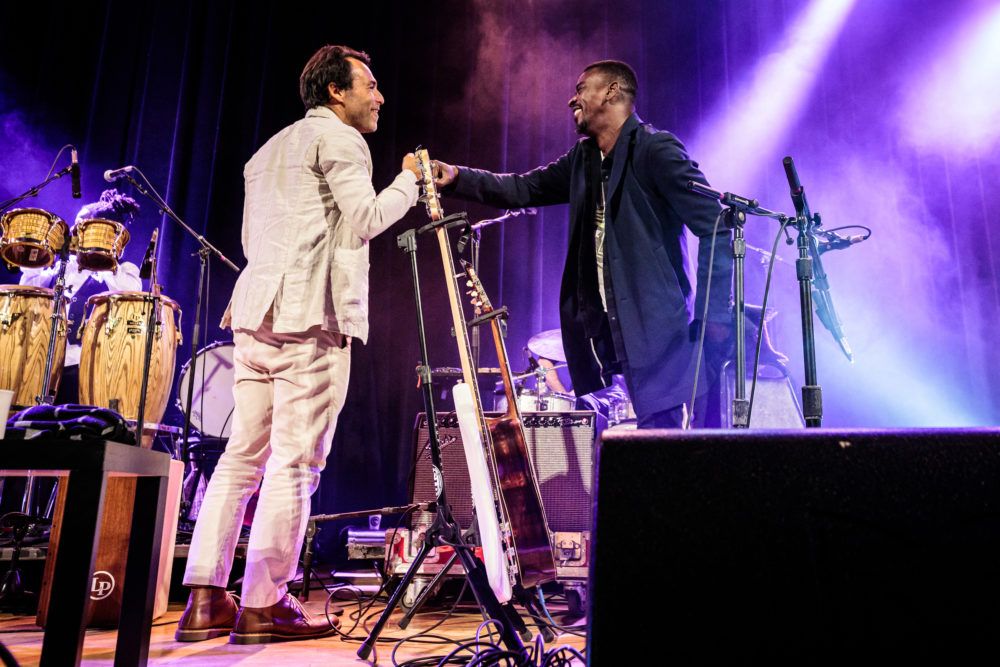 In a hard-fought encore, the two clicked into their most natural gear, a loose and celebratory samba funk, and the narrow aisles of Town Hall filled with dancers.
The crowd streamed into the street, many holding their new vinyl copies of Seu Jorge & Roge Night Dreamer Direct-to-Disc Sessions. The rest of us can pick the album up from Night Dreamer on Feb. 7.